12 Must-See Fall Exhibits Around the World
Art, science and magic draws us to museums this fall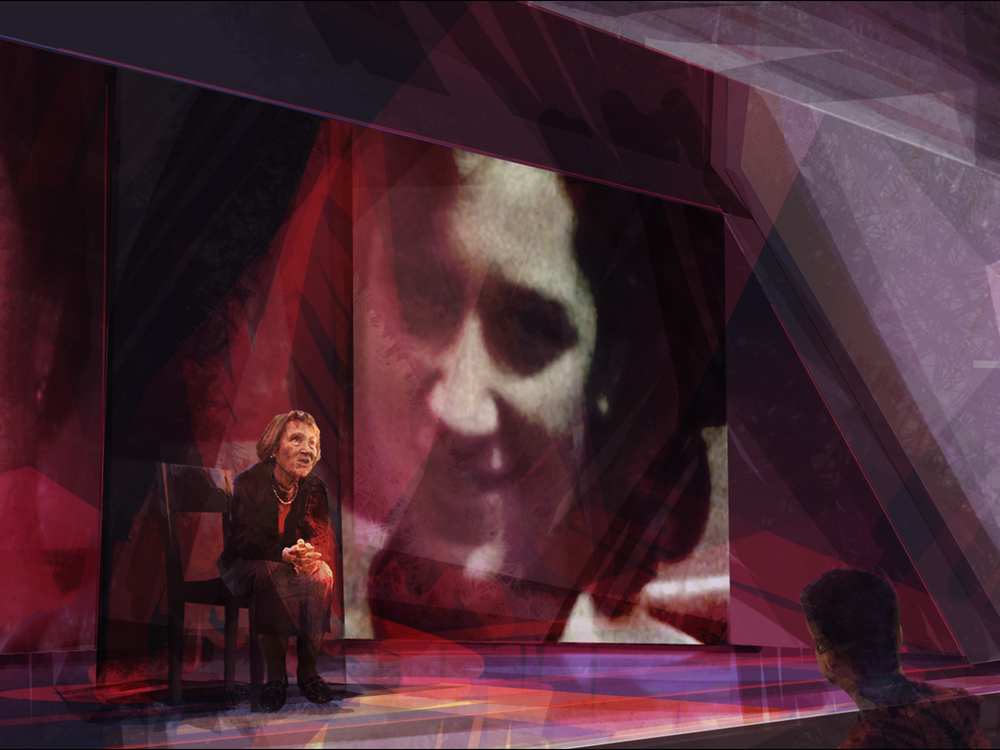 It's getting cooler outside, so what better excuse to head indoors and learn something new? From contemporary art and mathematics to Harry Potter and dinosaurs, museums are opening new exhibits designed to inform and delight visitors at every turn. Don't miss these 12 that are coming to museums around the world just in time for fall.
de Young Museum—The Māori Portraits: Gottfried Lindauer's New Zealand
(San Francisco, CA; September 9, 2017 – April 1, 2018)
Organized chronologically through New Zealand's history, Gottfried Lindauer's portraits of Maori elders, politicians, warriors, and leaders are currently on display at San Francisco's de Young Museum. Lindauer was one of New Zealand's most prolific painters, and the oil portraits in this collection date from 1874 to 1903. Each one represents its subject in minute detail, down to facial tattoos, clothing, and jewelry. Many of the 31 portraits in the collection will be on display in the U.S. for the first time. Don't miss Lindauer's most famous portrait, Heeni Hirini and Child, that shows a Ngāti Maru woman holding an infant on her back.
Museum of Contemporary Art—Michael Rakowitz: Backstroke of the West
(Chicago, IL; September 16, 2017 – March 4, 2018)
In the Iraqi-American's first major museum survey, Backstroke of the West compiles multiple projects from Michael Rakowitz focusing on the often-violent interactions between his homeland in Iraq and his upbringing in the U.S. All of Rakowitz's work attempts to help viewers examine their complicit relationship to the political world and displays the inherent link between hospitality and hostility. Be sure to check out the included project The invisible enemy should not exist, an ongoing commitment from Rakowitz to recreate to scale everything looted from the Iraqi National Museum. And Star Wars fans can indulge in an inside joke while viewing the massive lightsaber sculpture: "backstroke of the west" is actually a mistranslation of "revenge of the Sith" from a Chinese bootleg copy of the film.
Erie Canal Museum—Hidden Perspectives: Women's Lives on the Erie Canal
(Syracuse, NY; September 20, 2017 – November 5, 2017)
It's the 200th anniversary of the Erie Canal in New York this year, and what better way for the Erie Canal Museum to honor it than with an exhibit focusing on a little-known part of canal history: the lives of the women impacted by its presence. The exhibit will show photos and stories of women who worked or traveled on the canal, as well as those for whom its construction spurred a political awakening. Ghost hunters, take note: the museum is in the last remaining Weighlock Building in the country and is reportedly haunted, with sightings of see-though children, arguing men, and a woman killed on the site of a current museum display.
Zeitz MOCAA—Grand Opening
(Cape Town, South Africa; Opens September 22, 2017)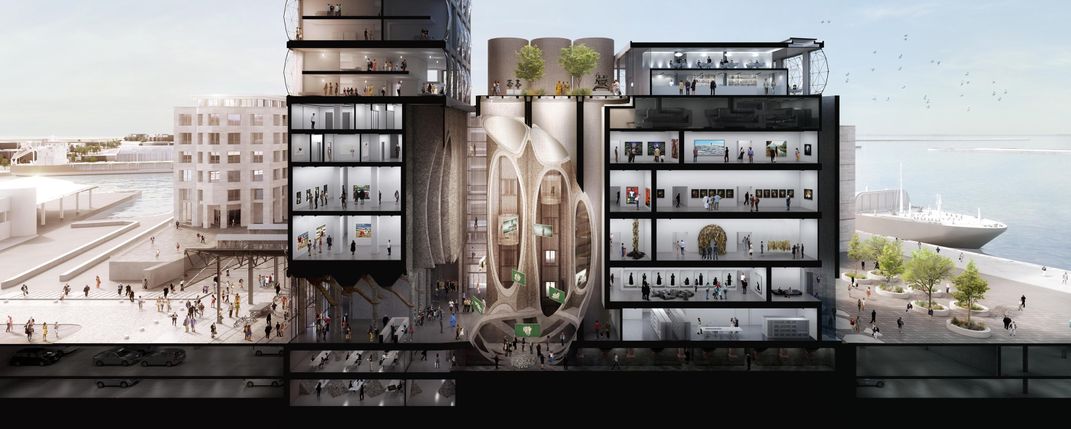 With about 80 galleries and more than 100,000 square feet, the Zeitz Museum of Contemporary Art Africa will be the world's largest contemporary art museum dedicated to work from the African diaspora. The museum's grand opening is September 22 to 25, occupying a carved-out space inside a nine-floor historic grain silo complex that's been abandoned since 1990. Other facilities in the museum include a sculpture garden on the roof, a bookshop, a restaurant, a bar, reading rooms, and storage and conservation areas. Also contained within the museum are several educational centers, furthering the museum's mission to offer a comprehensive learning experience, covering costumes, photography, art, performing arts, the moving image, and excellence in curating.
The Witte Museum—2theExtreme: MathAlive!
(San Antonio, TX; September 30, 2017 – January 7, 2018)
In a truly interactive exhibit, MathAlive! explores how math is applied in life through six different galleries. Visitors will be able to take part in special activities in each of the themed galleries—video games, sports, design, music, entertainment, space, and robotics. Try your hand at programming and controlling NASA's Mars rover Curiosity, or edit your own animated movie, or even design and play your own video game. In the sports gallery, you can even compete against your family and friends in a simulated mountain bike race.
Denver Museum of Nature and Science—Ultimate Dinosaurs
(Denver, CO; October 6, 2017 – January 15, 2018)
When Pangaea first separated, it split into two pieces: Laurasia in the north and Gondwana in the south. Ultimate Dinosaurs explores dinosaurs endemic to the southern landmass, which eventually became Africa, Madagascar, and South America. The dinosaurs there evolved into some of the largest and most bizarre that existed—like the Nigersaurus, which is believed to have had 10 rows of teeth in its mouth at any given time. Visitors to the exhibit will see 17 skeletons, plus casts and fossils, augmented reality features, and a chance for kids to play paleontologist with a fossil prep lab and interactive microscopes.
Indianapolis Museum of Art—City as Canvas: New York City Graffiti from the 70s and 80s
(Indianapolis, IN; October 7, 2017 – January 28, 2018)
Even though Philadelphia can claim to be the birthplace of graffiti as we know it, New York City really took hold in the 60s to make graffiti something to behold. City as Canvas celebrates that New York connection to tagging, chronicling its history from creative expression dubbed vandalism to a complete form of art. More than 100 pieces will be on display from pioneering graffiti artists like Future 2000, Lady Pink, and Zephyr. Don't miss the collection of black books, a little known aspect of a graffiti artist's work—they're more or less sketchbooks that the artists used to try out new styles and new designs before heading out to tag. Stop by on October 6 as well; some of the artists featured in the exhibit will be hosting graffiti workshops.
The Dali Museum—Dali and Schiaparelli
(St. Petersburg, FL; October 18, 2017 – January 14, 2018)
The first exhibition of its kind, Dali and Schiaparelli focuses on the creative relationship that friends Salvador Dali and Elsa Schiaparelli had in Paris. It will feature clothes, accessories, objects, artwork, and photos from their time working together. Schiaparelli, at the forefront of women's fashion in the 20s and 30s, said that her dresses were inventions rather than designs, shirking the traditional ideas at the time of women's clothing. She regularly collaborated with Dali, incorporating the fantastical and dreamlike aspects of his work into her clothes. To kick off the exhibit, a haute couture fashion show is planned for October 14.
The British Library—Harry Potter: A History of Magic
(London, UK; October 20, 2017 – February 28, 2018)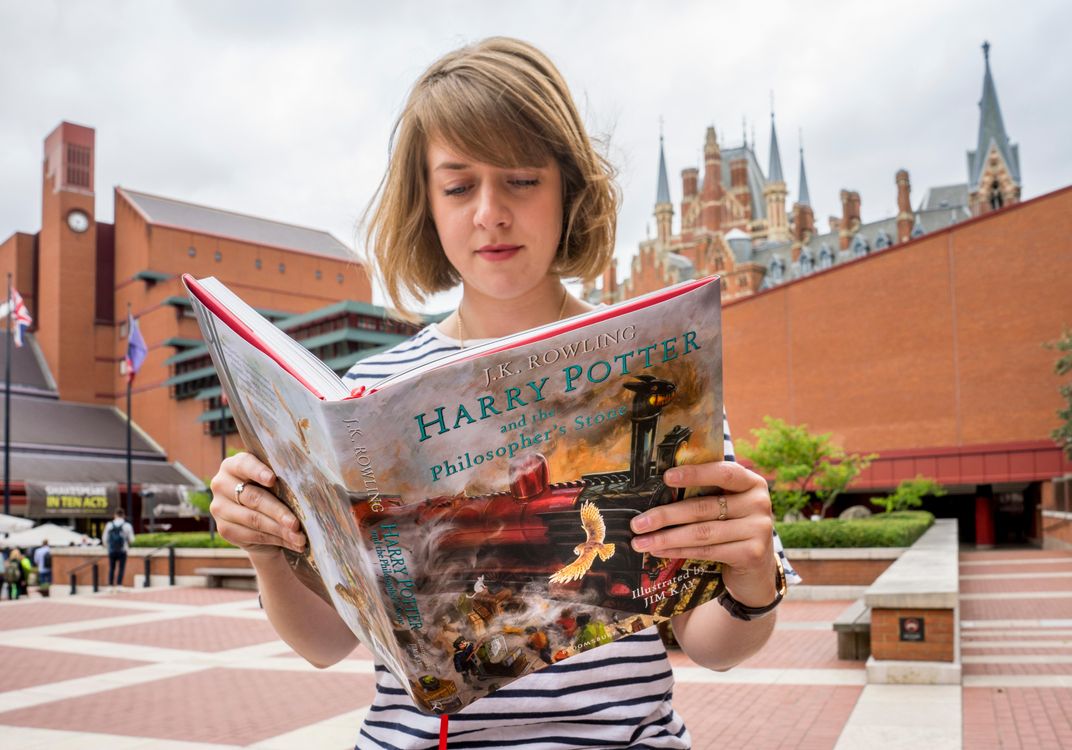 It's been 20 years since Harry Potter and the Philosopher's Stone was published, and to celebrate, the British Library is hosting an exhibit to explore the magic of the series. Aside from some of J.K. Rowling's original drafts and illustrator Jim Kay's original drawings—both on display for the first time—visitors will get to experience the actual history behind different aspects of the book. There's a 16th-century scroll that explains how to create a philosopher's stone. You can also see a representation of what the night sky looked like to medieval astronomers. And if you can't make it to London, don't worry; the exhibit will be coming to New York in October 2018.
Remai Modern—Faces of Picasso: The collection selected by Ryan Gander
(Saskatoon, Canada; Opens October 21, 2017)
To celebrate Remai Modern's introduction to the art museum world, the museum will launch with an exhibit called Field Guide  that displays work from the collection in addition to contemporary projects from current artists. Part of Field Guide will be the first showing of the museum's vast collection of Picasso linocuts (it's the most comprehensive in the world) in a curated display called Faces of Picasso: The collection selected by Ryan Gander. The two exhibits will work together, the Picasso linocuts on the walls surrounding the bulk of an installation called Field Work, and Field Work will contain a stack of artist Ryan Gander's drawings of every linocut the museum has.
Illinois Holocaust Museum and Education Center—Abe & Ida Cooper Survivor Stories Experience
(Skokie, IL; Opens October 29, 2017)
Starting October 29, the Illinois Holocaust Museum and Education Center will debut a first-in-the-world experience in its new Take A Stand Center: the Abe & Ida Cooper Survivor Stories Experience. The experience is interactive, using 3D holography and recordings of Holocaust survivors, who the digitally show on stage to discuss their experience and answer questions from the audience using voice recognition technology in a simulated conversation. Thirteen Holocaust survivors joined together to make this permanent exhibition a reality, seven from the local Chicagoland area around the museum. Also opening in the new Take A Stand Center will be the Goodman Upstander Gallery, highlighting 40 people throughout history and present day who have fought against injustice, and the interactive Take A Stand Lab that helps guests learn how to get involved and helps them to be heard.
Museum of Contemporary Art (MOCA) — Spectrosynthesis: Asian LGBTQ Issues and Art Now
(Tapei, Taiwan; Opens September 9, 2017 - November 5, 2017)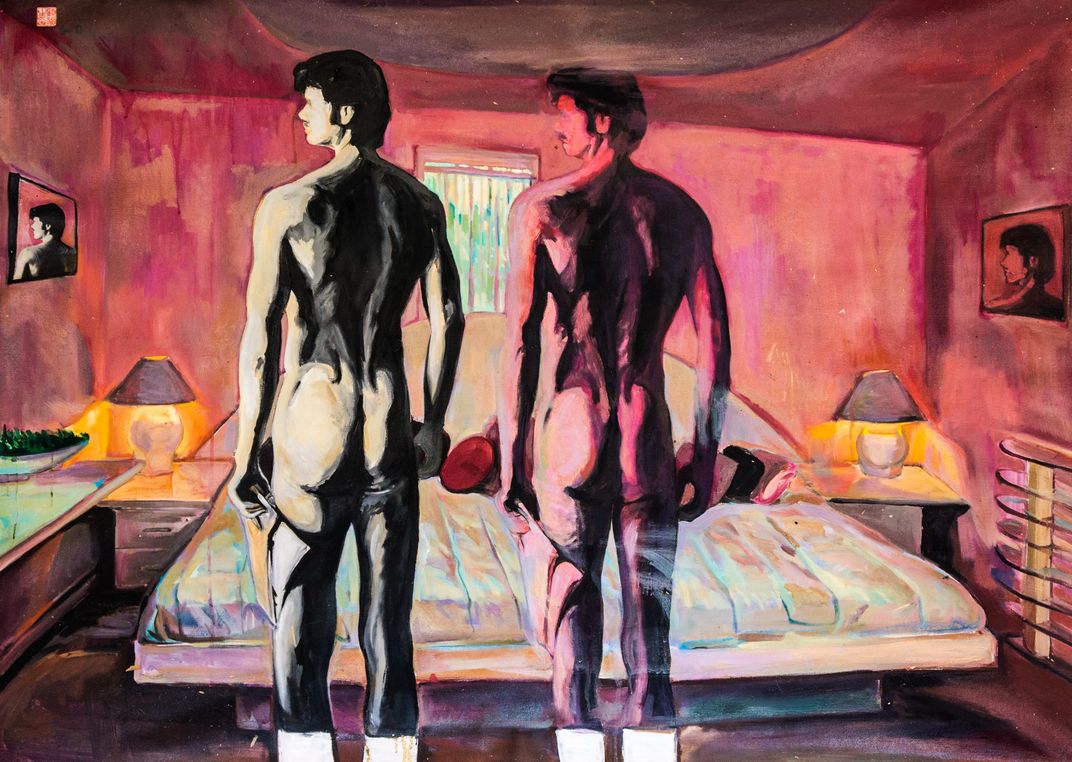 Spectrosynthesis: Asian LGBTQ Issues and Art Now is the first major survey of LGBTQ-themed art to open anywhere in Asia. The show features 50 works by 22 modern and contemporary artists produced over the last 50 years. The curators chose works, collected around a central theme, "the spectrum of light" — a reference to the LGBTQ rainbow symbol, that highlight the diversity of cultural experiences within the LGBTQ community. The art touches on themes such as identity, stigmatization, lust and social oppression.