At the southernmost tip of Alabama lies one of the South's best-kept secrets: Gulf Shores and Orange Beach. Spanning 27,000 acres between Mobile Bay and Pensacola, Florida, this pristine island strip boasts breathtaking views of the Gulf and some of the nation's best charter fishing. Military heritage runs deep in these waters, and a myriad of migratory birds call the area's forests and waterways home. Restaurants serve fresh-off-the-boat seafood, and themed food trails lure hungry explorers on mouthwatering adventures. One day you could be casting a line from a pier as pods of bottlenose dolphins leap in the distance; the next, touring a legendary WWII battleship or biking under the shade of live oak trees. With so many options, Gulf Shores and Orange Beach make for the perfect family getaway. Here are 10 reasons to make Alabama's coast your next beach destination.
1) Explore 32 miles of sugar-white beaches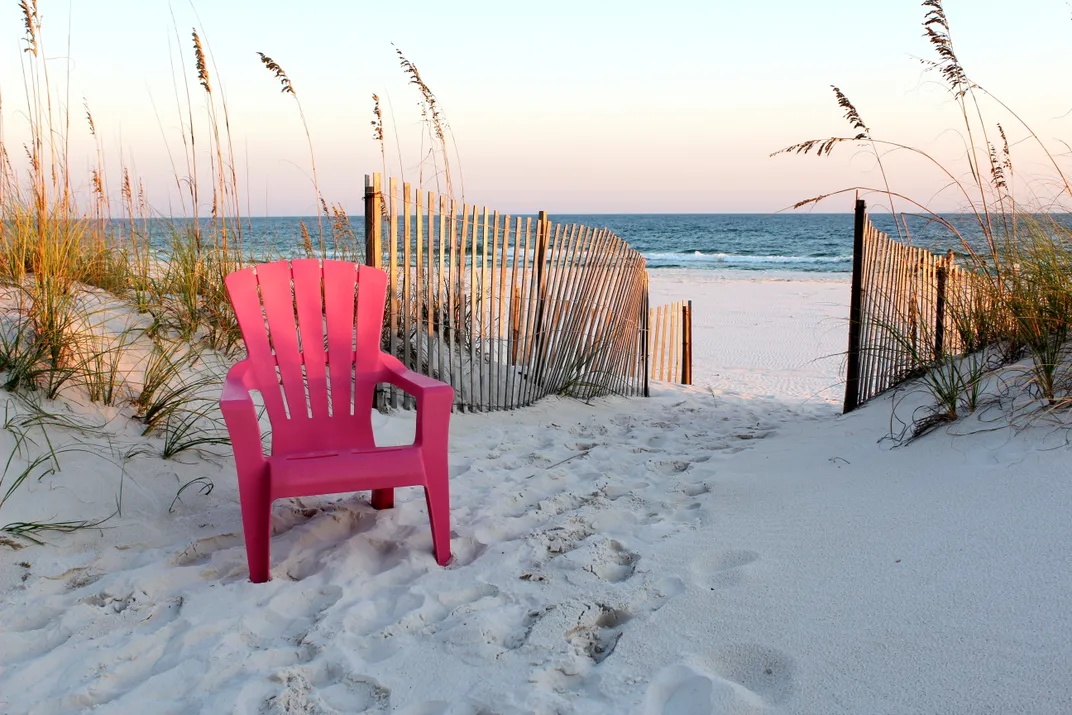 Comprised of tiny quartz crystals washed downstream from the Appalachian Mountains, the beaches at Gulf Shores and Orange Beach are so powdery and white, it's no wonder they're a year-round attraction. Whether you like to walk by the Gulf at sunrise, try your serve in a game of beach volleyball, kayak out to nearby islands, surf fish or read a book in solitude, the beaches offer something for everyone. Don't miss the chance to embrace your inner artist and book a class with Sand Castle University.
2) Wake up to a waterfront view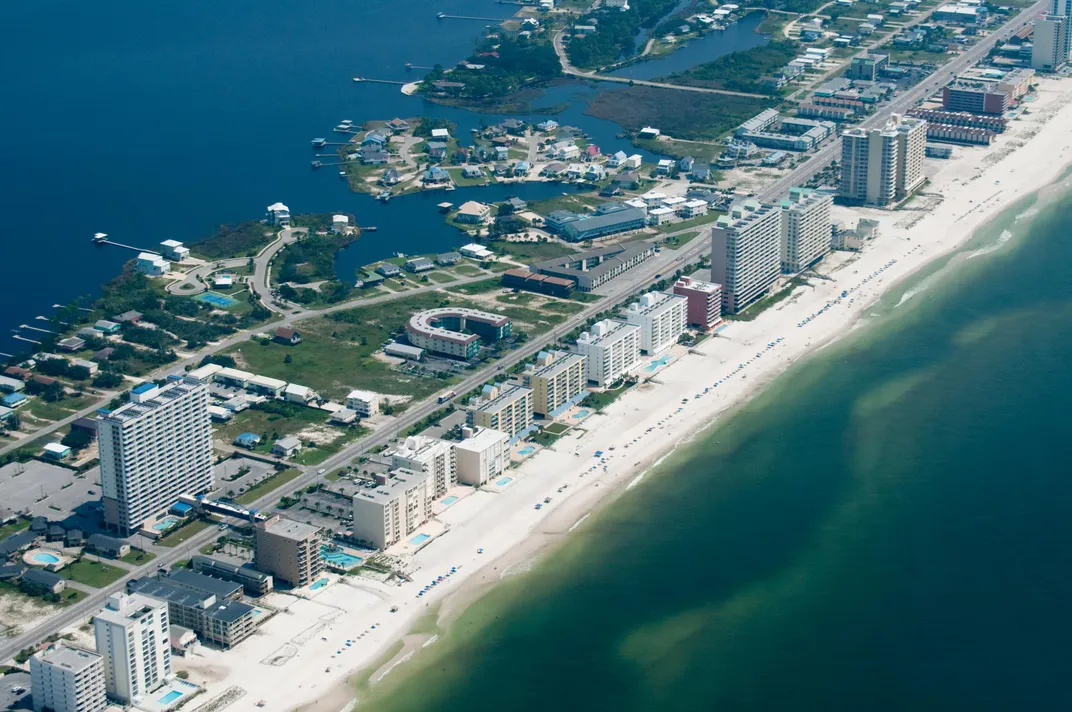 At Gulf Shores and Orange Beach, you can take your pick of more than 17,000 rentals, many of which feature an ocean view. From beachside full-house residences offering the comforts of home to over thirty hotels, your options for where to stay are virtually endless. Watch dolphins pass by while sipping coffee from your private hotel balcony, or throw open the windows to let in the breeze and gather the family around a dining room table for a board game after a relaxing day at the beach.
3) Ride the Gulf Coast's tallest Ferris wheel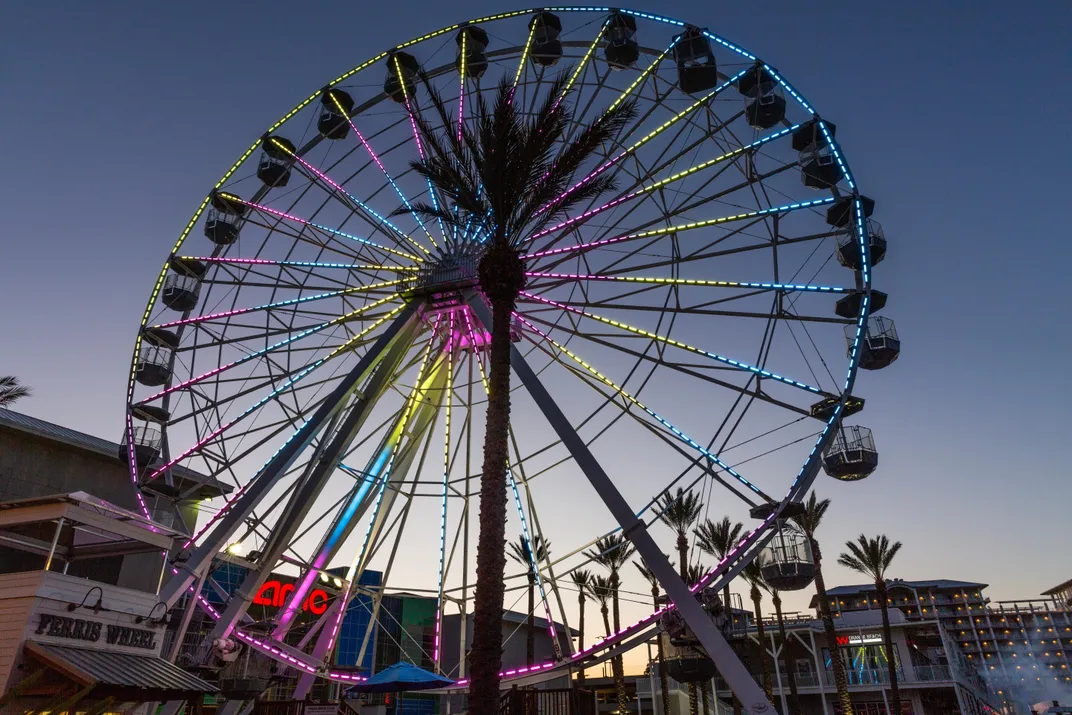 Visible for miles around, the Ferris wheel at The Wharf entertainment district is an area landmark. From one of its 24 gondolas, enjoy sweeping views of Orange Beach's premier shopping and dining destination. Afterwards, stop in to eclectic boutiques, play a round of mini golf, catch a live show at the amphitheater or soar up to 115 feet above ground on a zipline. If you stay for dinner, don't miss the nightly Spectra light show on palm-lined Main Street. Choreographed to music, the show changes according to the season. Themes range from under the sea to night at the movies.
4) Experience the thrill of world-class charter fishing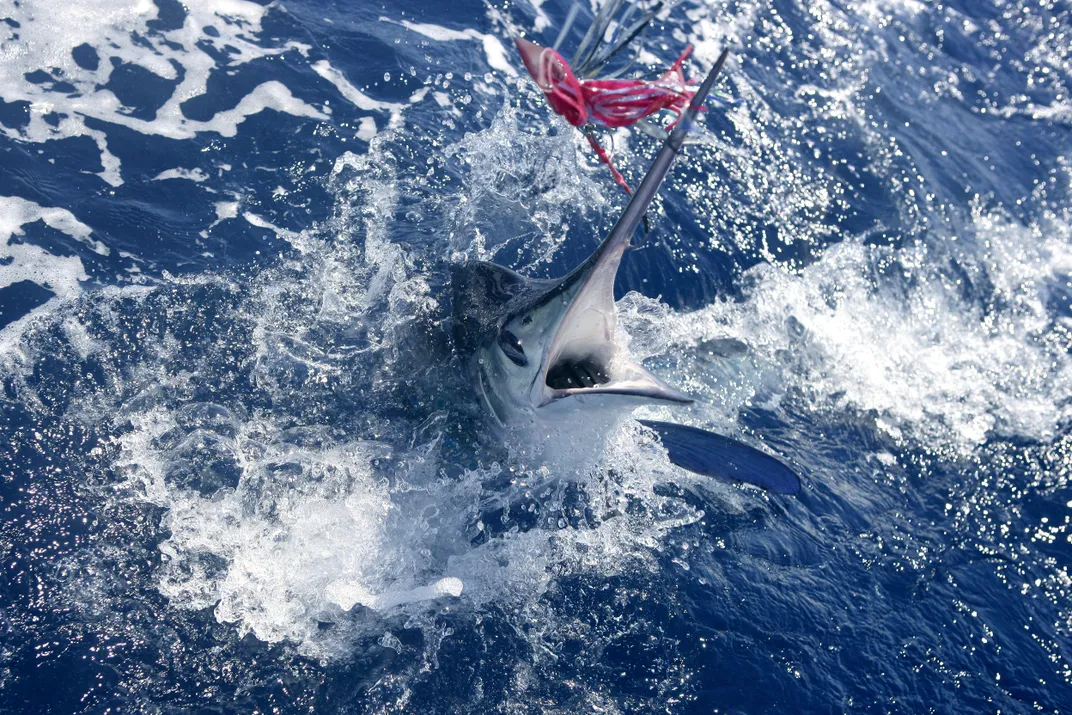 Each day, more than one hundred fishing charter boats—one of the largest charter fleets in the country—depart from Gulf Shores and Orange Beach. The Gulf's green-blue waters lure anglers with the promise of an epic catch; fortunately, walking away emptyhanded is rare. Thirteen inshore reefs constructed from recycled bridge material, part of the nation's first and largest organized artificial reef program, ensure that speckled and white trout, flounder, redfish, mackerel and cobia abound. Farther offshore, tuna, snapper, grouper and wahoo are plentiful. Twenty miles out is trophy fish territory, where blue marlin, white marlin and sailfish roam. Charter crews know the Gulf waters intimately and adapt trips to individual requests. Back on shore, head to a cook-your-catch restaurant and enjoy the sweet taste of hard work.
5) Adopt a sea turtle nest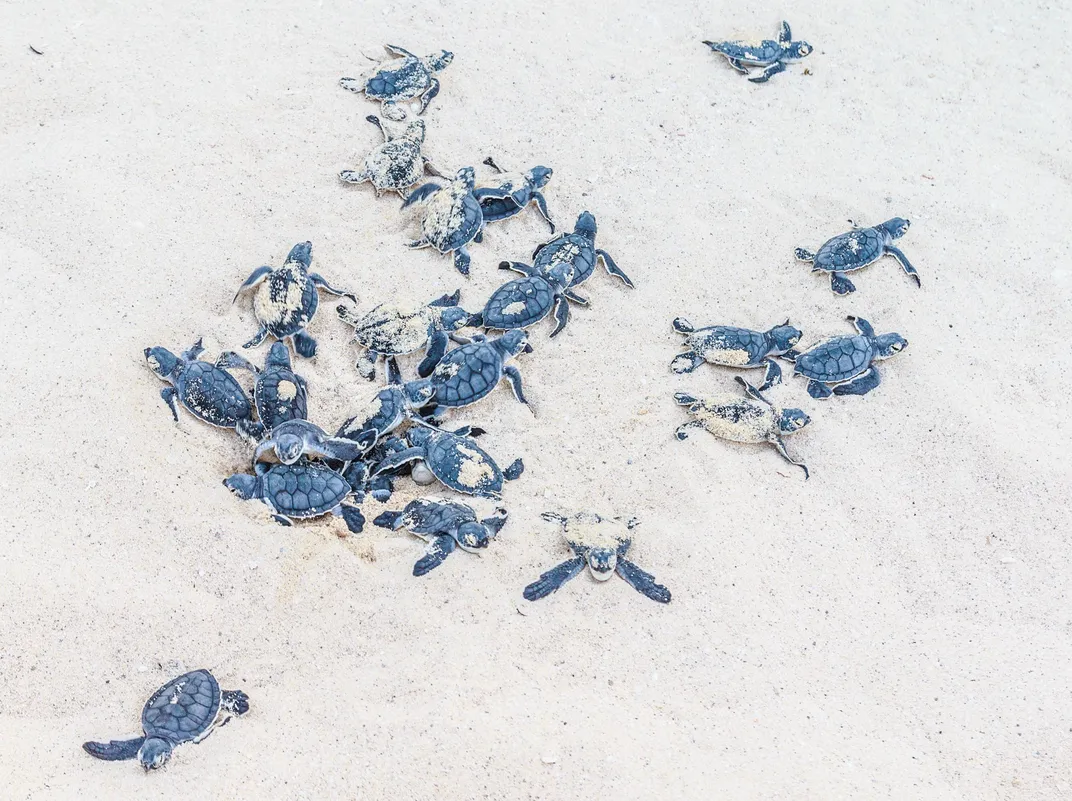 Since 2003, more than 50,000 endangered loggerhead, kemps ridley and green sea turtles have hatched on the shores of Alabama's Gulf Coast. Each summer, mother turtles return to the same beaches to lay their eggs. To counter the increasing number of natural and human threats to sea turtle nests, Alabama's Share the Beach program rallies volunteers from May through October to patrol the more than 50 miles of nesting habitat. A time-honored tradition by locals and visitors alike is to sponsor a turtle nest. Sponsorships help provide funding for tracking and monitoring equipment and ensure that more turtle hatchlings have the opportunity to make their treks from the dunes to the Gulf.
6) Bike through six ecosystems along the Hugh Branyon Backcountry Trail
Consistently ranked among the top five most biodiverse states, Alabama is an outdoor lover's dream. One of the best places to appreciate the breadth of its natural beauty is Hugh Branyon Backcountry Trail located in Gulf State Park. Consisting of fifteeen paved trails, many of which follow old logging paths, it winds for 27 miles through wet pine flatwoods, live oak maritime forests, coastal dune and swales, longleaf sand ridges, freshwater marches and coastal hardwood swamps. Head to Rosemary Dunes to see gopher tortoises and catch a glimpse of the famous one-armed alligator Lefty. Elsewhere, keep an eye out for rare white-topped pitcher plants, armadillos and the elusive bobcat. Stop to soak up the scenery on one of the trail's many benches and swings, and enjoy a picnic lunch at the butterfly garden and pavilion.
7) Visit one of the United States' most well known birding trails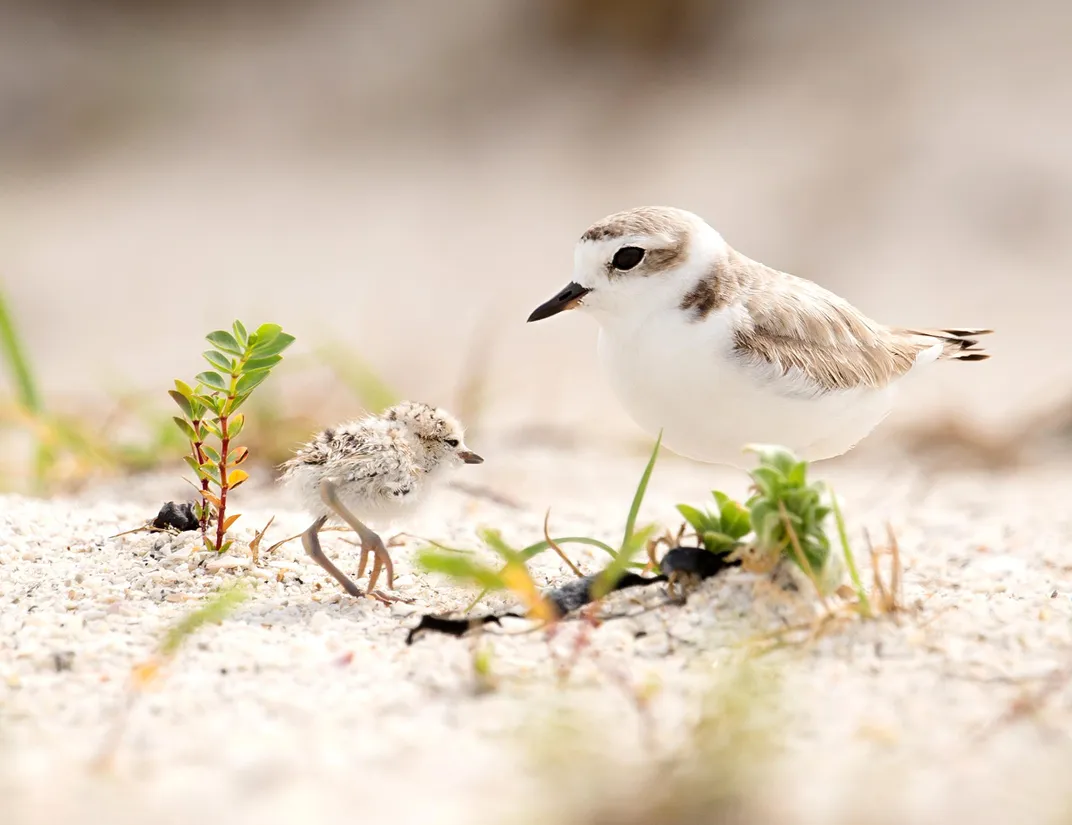 Known by birders around the world, the Alabama Coastal Birding Trail consists of six loops that pass by more than fifty birding sites for 200 miles through dunes, wetlands and woods. More than 400 birds, including bald eagles, brown pelicans and osprey, call Alabama home year round, and during the spring and fall thousands of migrating neotropical birds pass through. One of fall's most anticipated events is BirdFest, which attracts visitors from across North America with birding tours, events and workshops. On the Gulf Shores-Orange Beach Loop, head to Perdido Pass to see Snowy Plovers nesting in the sand, and, if you're lucky, you might also catch a glimpse of the endangered Perdidio Key beach mouse.
8) Sample everything from fresh Gulf seafood to Cajun cooking and Mexican cuisine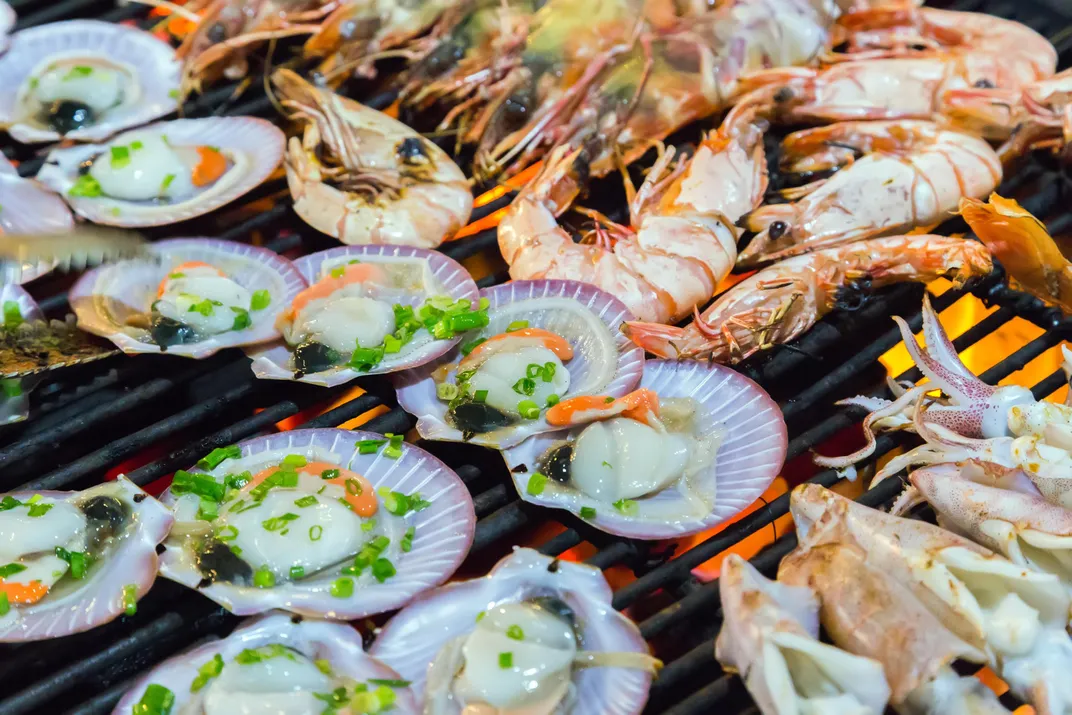 You name it, you can eat it in Gulf Shores and Orange Beach. Seafood is always fresh off the boat, and you can have it any way you want—fried, grilled, blackened or otherwise. Restaurants cater to all palettes and budgets, serving up everything from sushi to po' boys to homemade pasta dishes and sizzling fajitas with a side of Southern hospitality. Slurp down oysters at a beachside bar as live music plays in the background, or enjoy a gourmet meal by the warmth of a stone hearth oven. Food trails, which range in theme from beach burgers to bread pudding, are an exciting way to navigate the area's dizzying array of dining options.
9) Visit the USS Alabama, recipient of nine WWII Battle Stars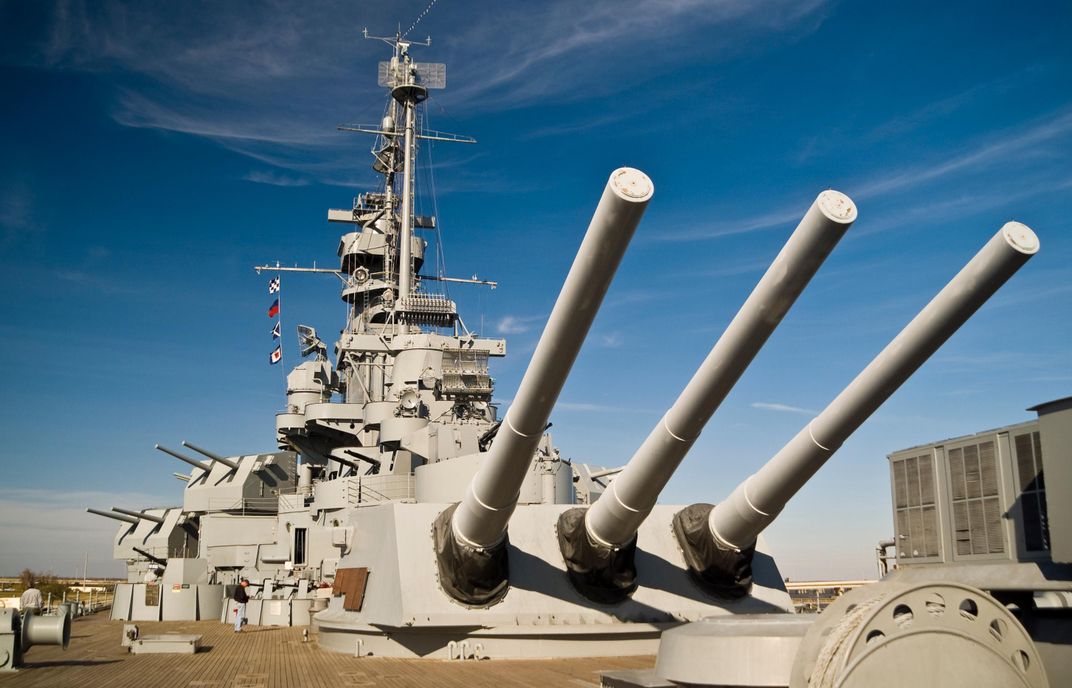 One of the most popular day trips from Gulf Shores and Orange Beach is to the USS Alabama Battleship Memorial Park on Mobile Bay. Here visitors can tour two legendary WWII ships: the USS Alabama battleship, which led the American fleet into Tokyo Bay following Japan's surrender in WWII, and the USS Drum, which sank 15 Japanese ships and is the oldest U.S. submarine on public display. In the aircraft pavilion, tour close to 30 planes spanning from the pre-WWII era to the Cold War, including an A-12 Black Bird spy plane used in 1965 CIA missions. Elsewhere, catch a glimpse of iconic tanks and military equipment, and be sure to visit the park's memorials honoring those who gave their lives in service.
10) Sail with bottlenose dolphins
The sun sets and water ripples in the wake of your schooner. All of sudden, shadows emerge from the depths and to your left, a dolphin breaks the surface. Soon, the whole pod leaps excitedly alongside the boat, escorting you to your destination. Whether on a sailboat, dinner cruise or pirate-themed ship, boating with resident bottlenose dolphins in Alabama's Gulf waters is a thrilling addition to any Gulf Shores and Orange Beach itinerary.
* * *