It's easy to get lost in the sights and sounds you'll see and hear on your trip to Fort Myers' islands, beaches and neighborhoods: from candy-colored sunsets to waves lapping at the seashore, it's a natural wonderland and a feast for the senses.
But what makes a visit to this Southwest Florida destination truly unforgettable is that there are also endless man-made delights, from incredible food to vibrant music to art that turns whole neighborhoods into living, breathing postcards.
Below, we've rounded up some of the stops any art-lover (or soon-to-be art lover!) won't want to miss on a trip to the Fort Myers area.
Downtown Fort Myers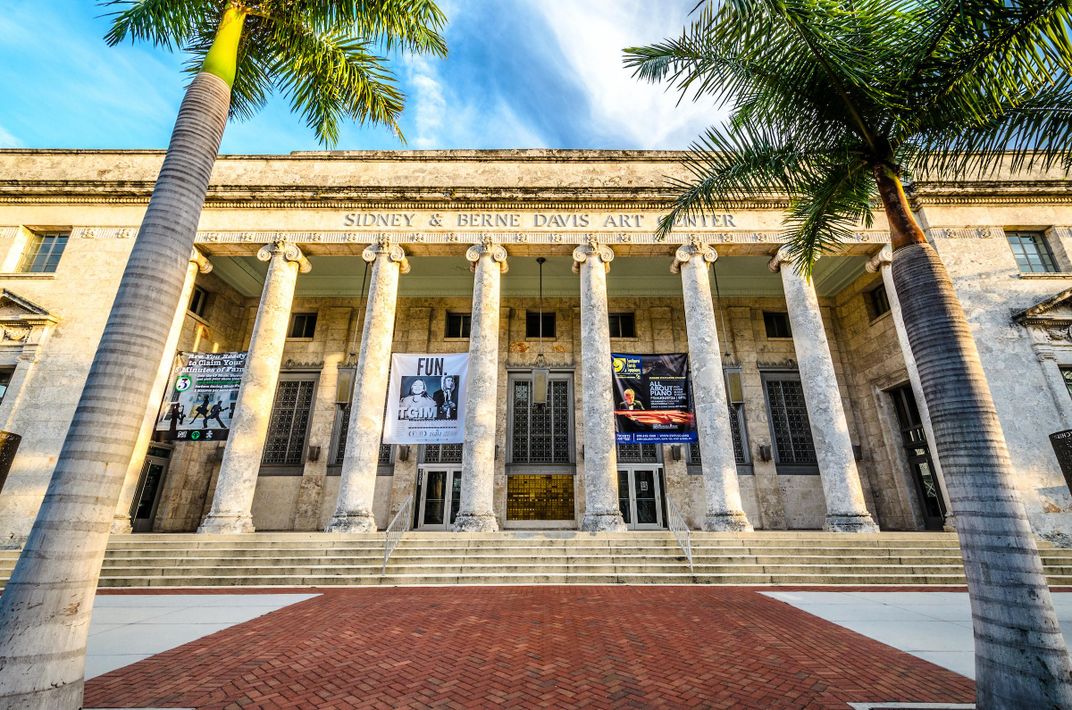 The streets of downtown Fort Myers run for miles alongside Caloosahatchee River, with classic Art Deco buildings set against the backdrop of blue sky and cozy coffee shops making for the perfect spot to grab a treat.

Fuel up for a day of art exploration at Bennett's Fresh Roast, where the hand-made donuts are served piping hot out of the oven, or Green Cup Café for an iced latte or a fresh-squeezed juice. Start walking with the Otocast App, which identifies 19 different public art pieces you'll pass by, with background information on the artists and history of each.

Next stop is the Sidney & Berne Davis Art Center, housed in a 1933 building that had past lives as a post office and courthouse. A combination visual and performing arts center, there's always something going on, be it a traveling exhibition of modern paintings or an afternoon bluegrass concert that will get the whole family tapping their feet. If you're feeling inspired, pop into Alliance for the Arts, which offers classes including portrait sketching and palette knife painting, and has three art galleries of their own.

The arts scene in Fort Myers keeps going after sunset, too—if theatre is your thing, check out a production of a Shakespearean classic or a fan-favorite musical performance by Florida Rep Theatre, whose headquarters is a 1915 building restored in the late 1990s. And on the first Friday night of each month, there's Art Walk, where galleries keep the doors open late so visitors can meander, meeting artists and soaking up the warm evening breeze while listening to the sounds of local musicians.
Matlacha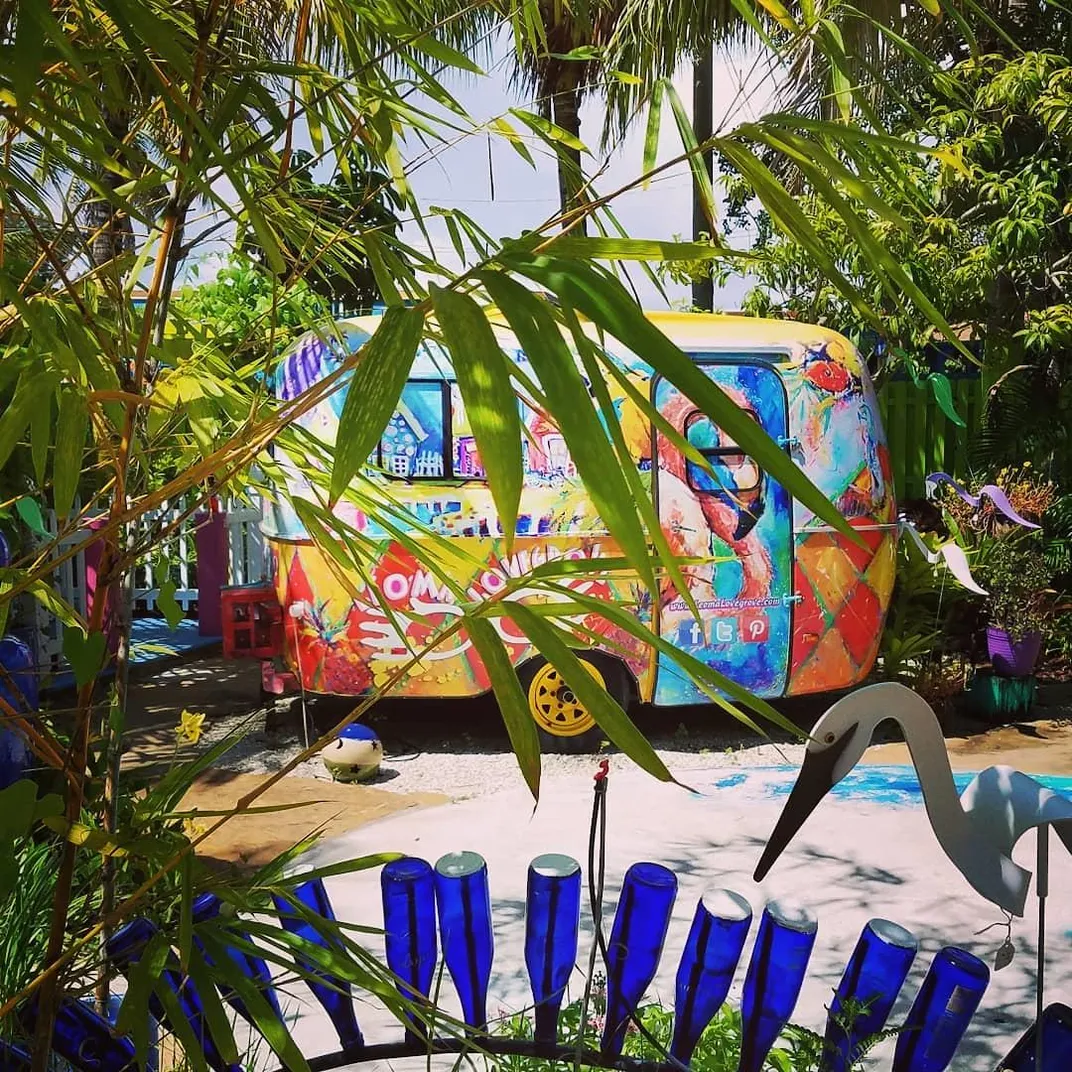 If you're looking for a small town with a bohemian feel, look no further than Matlacha, situated between Cape Coral and Pine Island. Still very much an active fishing village, Matlacha is located along the Great Calusa Blueway, and is dotted with artisanal jewelry shops, galleries, and quirky restaurants.

Admire the pieces of local artists at Peggy McTeague's Wild Child Art Gallery, founded in 1998. The gallery regularly invites artists to create on-site, painting and sculpting for a live audience in the gardens. At Leoma Lovegrove Gallery & Gardens, the artist herself has turned the space into a quintessential Matlacha destination, with a pink roof and a botanical garden inspired by the music of the Beatles. The gardens are a great spot from which to observe the tropical flora, and the gift shop is a must-visit for souvenirs you won't find anywhere else.

Speaking of shopping, no visit to Matlacha is complete without a wander through Traders Hitching Post. The oldest gallery on the island (it was founded in 1981), they specialize in Native American jewelry and crafts, from sterling silver to intricately woven textiles. Many pieces are brought to the gallery directly by the artists, making it a great way to support creators and connect to the history of each object.

At the end of a Matlacha afternoon, you're sure to be ready for a bite, which makes a meal at Bert's Bar & Grill another must-do. Perched on the water, the restaurant is a great spot to observe the Matlacha Pass. The menu is filled with fresh-caught fish prepared any way you like it, making it a popular destination for locals, many of whom park their boats right at the dock outside.
Bonita Springs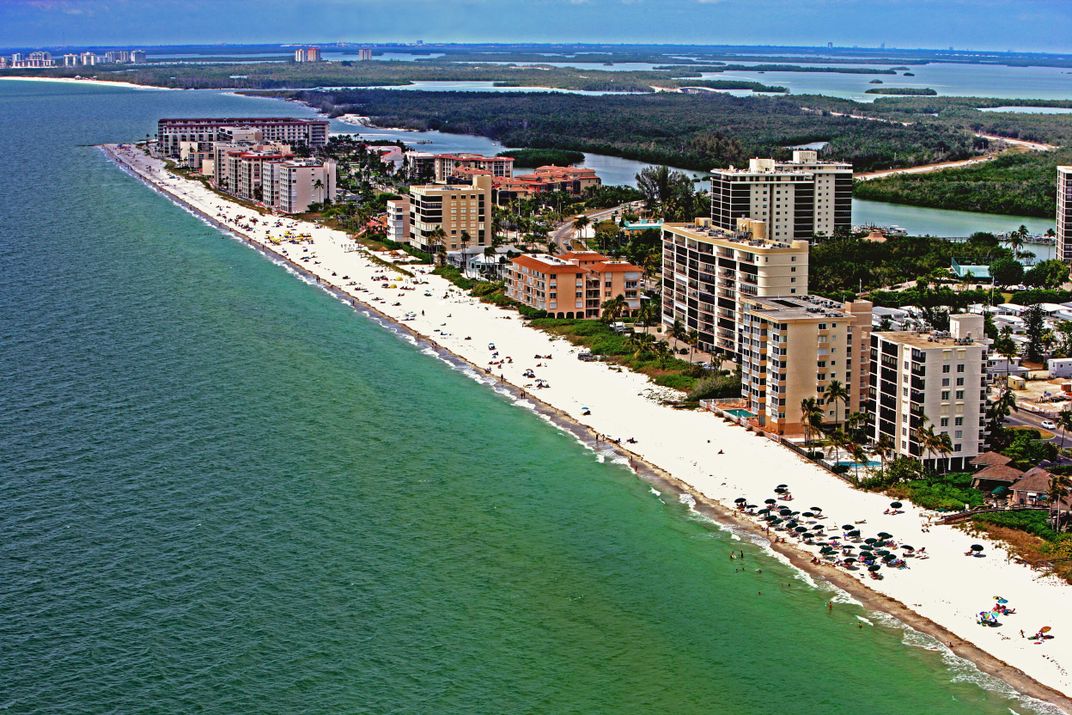 Named for a medicinal spring on the grounds of Shangri-La, Bonita Springs moves a little slower, making it a great place to relax at your own pace. There's still plenty to see—it's home to the annual Bonita Springs International Film Festival, which presents more than 70 narrative, documentary, and short films from around the world, and often includes the chance to meet the filmmakers. The Center for the Arts Bonita Springs has two locations, which regularly bring film screenings, dance performances, and concerts to town.
There's also, of course, the art of nature itself, and Bonita Springs is the perfect place to soak up the beauty of the Southwest Florida coastline. At Bonita Beach Park, a 2.5 acre park that runs along the Gulf, you can marvel at the powdery white sand as you collect some of the thousands of seashells that wash up each day, taking in the shimmering reflection of the midday sun on the calm turquoise waters.
We all have different feelings about traveling right now. When you're ready, we hope you feel safe, inspired and excited to join us in Fort Myers.