Spanning more than a quarter of Canada's total surface area, Québec's geography changes drastically from south to north, moving from the forests of the humid continental south to the subarctic taiga and arctic tundra. Two mountain ranges, a fluvial plain, over a million lakes and thousands of rivers dot the landscape, and its coastline extends some 3,700 miles. Culturally, Québec is both deeply rooted in North America and fiercely proud of its French heritage. Twice the size of Texas, the province offers something for every traveler—and all five senses. Immerse yourself completely in stunning landscapes, pulsing music, rich local history, exuberant aromas and authentic local flavors, and discover what makes Québec so spectacularly unique.
See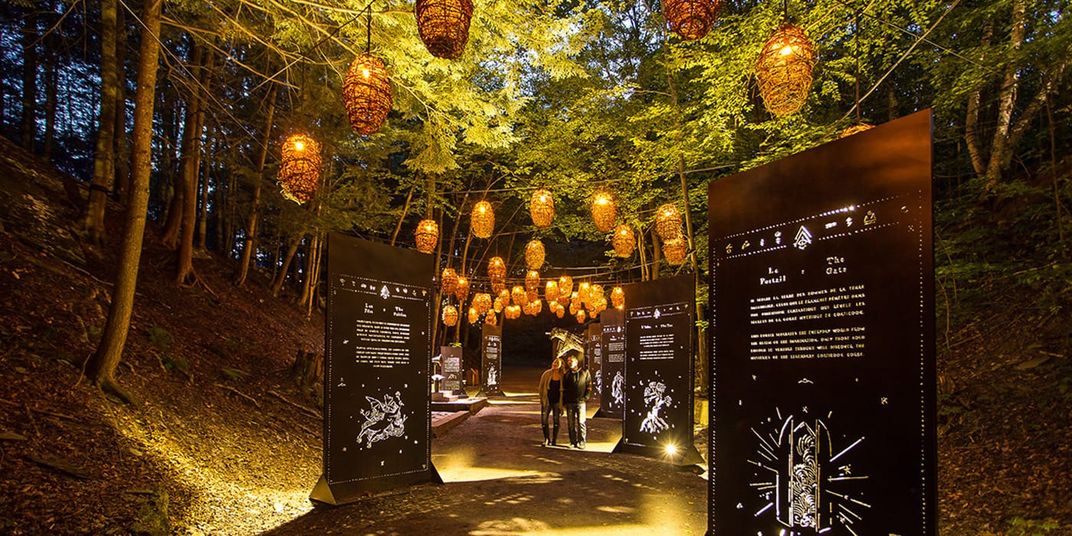 Québec is spectacular in any season, but in summer its landscapes come alive and its cultural life erupts—literally. Every Wednesday and Sunday in August, international teams present pyromusical shows on the Ottawa River in Gatineau behind the Canadian Museum of History, in hopes of being crowned winner of the "Zeus" trophy. Québec City and Osisko host equally impressive firework displays.
Exhibitions abound, both indoors and outdoors. Drawing on the mythology of forests, Moment Factory has transformed Parc de la Gorge de Caoticook into one of the summer's most anticipated attractions. Dubbed Foresta Lumina, this illuminated nocturnal pathway complete with video projections and original soundtrack music leads visitors across North America's longest suspended footbridge.
At the Montreal Museum of Fine Arts, explore the region's French heritage with "Toulouse-Lautrec Illustrates The Belle Époque" or browse its encyclopedic collection of over 41,000 works. For a glimpse into the culture of Québec's First Nations people—85,000 Amerindians and 11,500 Inuit live in some 50 communities across the province—head to the Kanesatake Pow Wow from August 27-28 in Deux-Montagnes, featuring traditional dance, song and crafts.
Halfway between Montreal and Québec City in Trois-Rivières, catch a performance from the internationally renowned entertainment group Cirque du Soleil at the stunning Amphithéâtre Cogeco. Each summer until 2019, the venue is slated to host a new show from Cirque du Soleil's Série Hommage. This summer's opus, which runs through August 13, draws inspiration from legendary Québec singer-songwriter Robert Charlebois in a nod to the group's Québécois roots.
Listen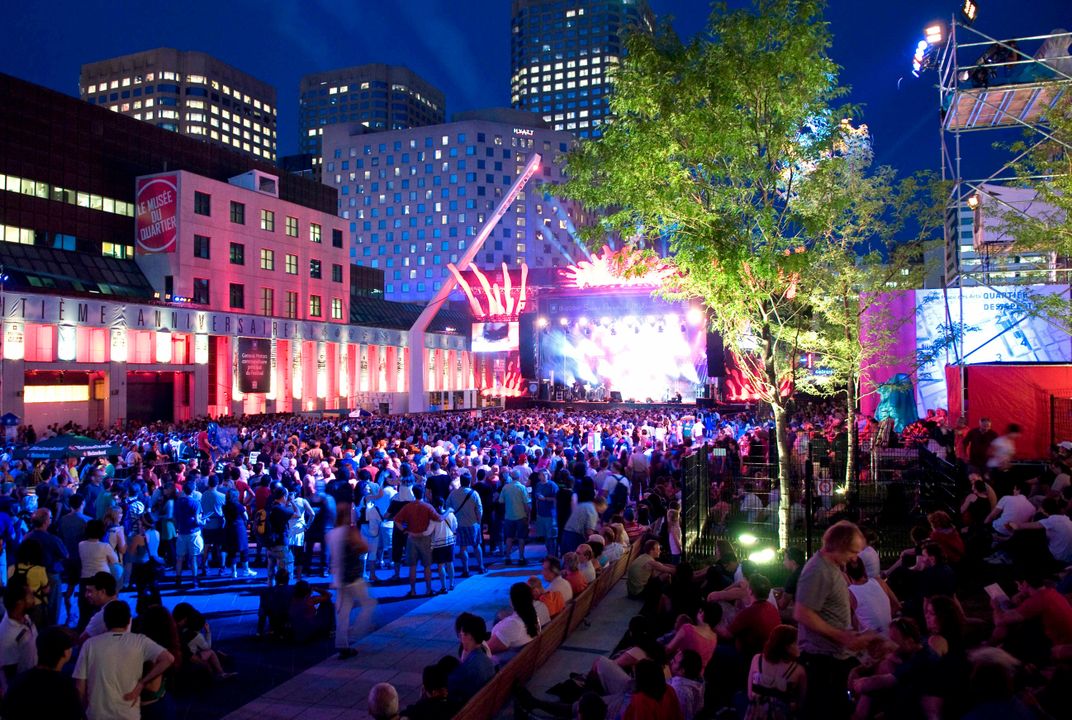 Between its sprawling wilderness and urban cities, a rich array of sounds makes up Québec's sonic landscape.
Music festivals are plentiful in the summertime. Head to Montreal in August for Piknic Électronik and Île Soniq, featuring electronic acts, as well as Heavy Montréal, featuring hard rock and heavy metal bands. Festival de Lanaudière, one of the most prestigious classical music events in North America featuring nationally and internationally renowned soloists, runs through the first week of August in Joliette. For an eclectic set list, do not miss Saguenay International Rhythm of the World Festival from August 10-13, a multicultural event highlighting 950 artists and artisans in the heart of Saguenay–Lac-Saint-Jean.
Outside of Québec's cities, its tune changes. Walk through any forest and you might hear the fleeing crash of a white-tailed deer, the scampering of foxes, porcupines, raccoons, chipmunks and red squirrels into the cover of bushes, the lumbering of moose, or the howling of wolves. Along Québec's thousands of inland water bodies, listen to beaver tails slap on mud, black bears swat at salmon-rich streams, or the eerie call of the loon ring out across mist-covered lakes, interspersed with the low-pitched honks of Canada geese flying above.
Cruising or kayaking along the Saint Lawrence River you might hear the splash of a whale tale—fin, minke, humpback, beluga, blue, and endangered white whales all make appearances—or the surfacing of porpoises, dolphins and seals.
Up north on the tundra, snowy owl screeches ring out, caribou roam in thunderous multitudes, and ice crunches under the weight of polar bear feet.
Touch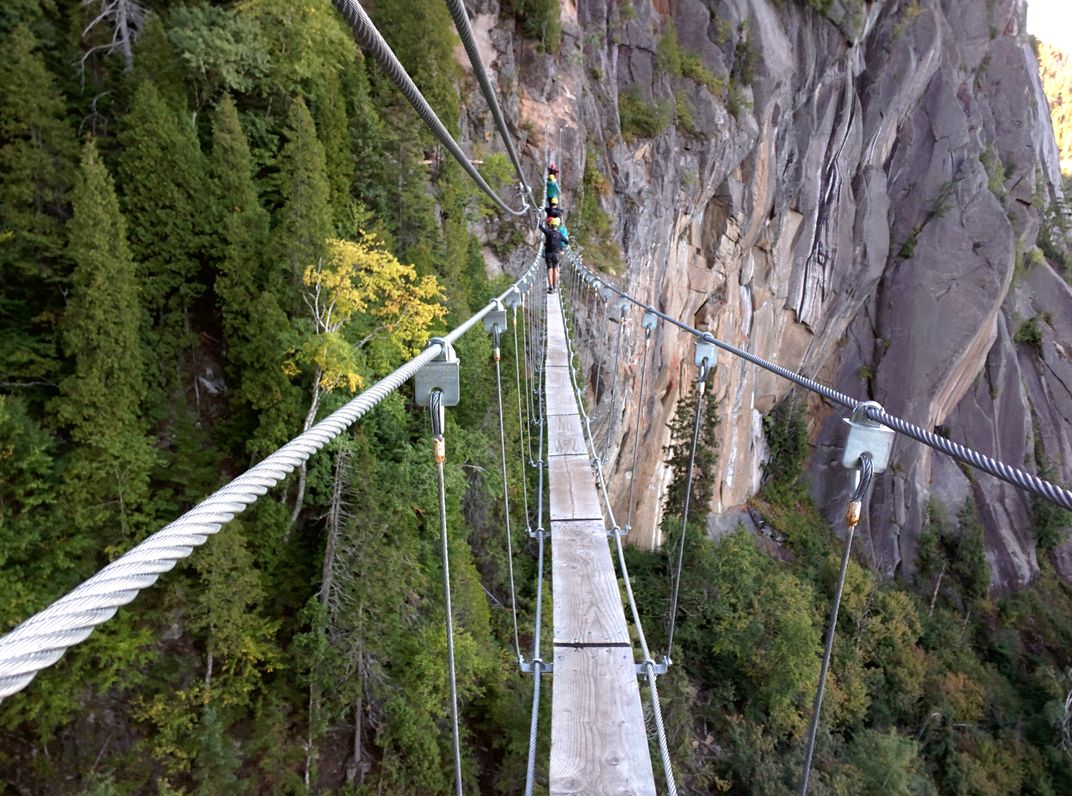 The Québécois embody the phrase "joie de vivre." Whether walking through Old Québec or climbing a mountain, it is easy to feel this "zest for life" and connect with Québec's history and pristine natural environment anywhere you set foot.
History is abundant in Québec's urban centers. Feel it beneath your feet with a stroll back to Québec's beginnings or a horse-drawn carriage ride through the cobblestone streets of Old Québec, a UNESCO World Heritage site, or near Place Jacques-Cartier in Old Montréal, constructed on the ruins of a 17th-century castle. In Québec City, soak up the monumental scale of Château Frontenac hotel, a landmark of rail transportation's heyday. Built in the 19th century by William Van Horne, General Manager of Canadian Pacific Railway, it features architectural styles from the Middle Ages and the Renaissance and is believed to be the most photographed hotel in the world. In Montréal, head to Kondiaronk lookout in Parc du Mont-Royal, designed by 19th-century Central Park architect Frederick Olmsted, or picnic in Parc Jean-Drapeau while gazing up at L'Homme, a larger-than-life sculpture created in 1967 by the prolific 20th-century sculptor Alexander Calder.
In 17th-century Québec, storied woodsmen known as coureurs des bois crisscrossed the region by foot and canoe to trade furs. Today, more than 200 park hiking trails allow visitors to appreciate their legacy. Trek part of the International Appalachian Trail, North America's first long-distance hiking trail, or, if you're extra adventurous, embark on one of the handful of via ferratas—cross-canyon or rockface hiking paths made possible by steel handles or cables. Chief among them is Parc national du Mont-Tremblant's aptly named Via ferrata du Diable, or "Via ferrata of the Devil."
To soak up Québec's coastal scenery, bike along parts of la Route Verte, a 3,100-mile cycling network, or take a boat to Mingan Archipelago National Park and admire towering monoliths sculpted by thousands of years of sea erosion. All options considered, perhaps one of the most romantic ways to connect with Québec's wide open spaces is from a hot air balloon at the International Balloon Festival of Saint-Jean-sur-Richelieu.
Breathe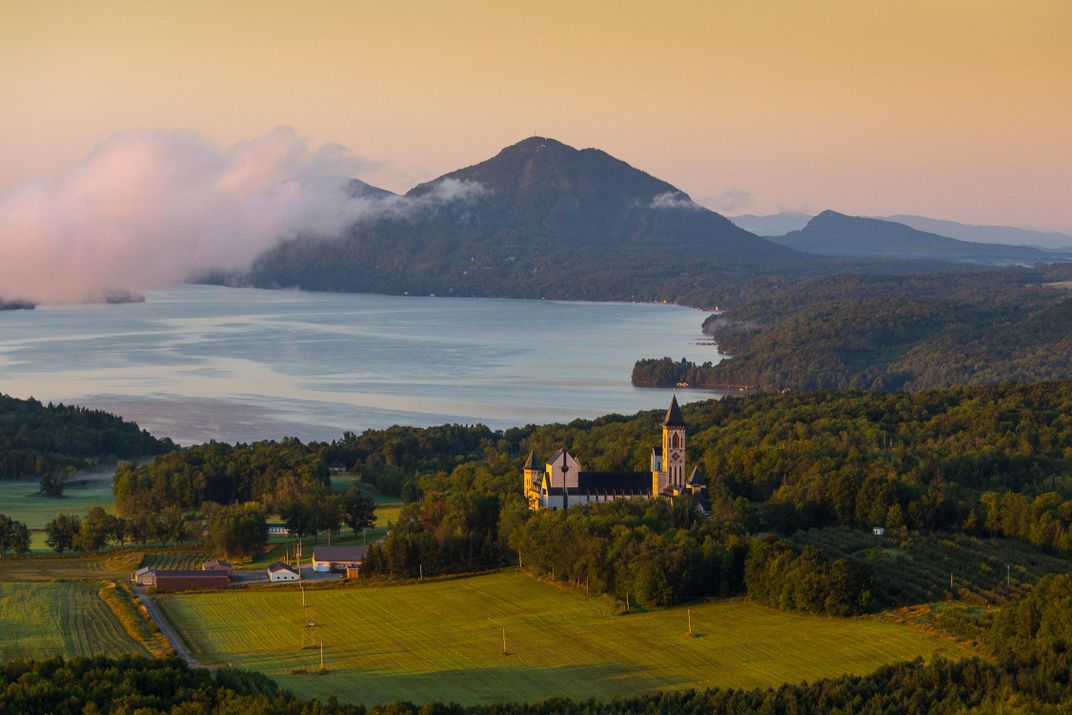 Wherever your Québec travels take you, fill your lungs with its unique and exuberant aromas.
As you cruise east of Québec City on the St. Lawrence River, inhale the fresh sea air as you pass the candy-cane-striped Pointe-des-Monts lighthouse, red sandstone cliffs of the Îles-de-la-Madeleine and dramatic fjords of Saguenay, among other sights.
Walking through Québec's many forests, breathe in the earthy scent of black spruce, balsam fir, birch and sugar maples. Stay overnight at a campground, or for a more active getaway, try canoe-camping at La Mauricie National Park or Gatineau Park.
If you can't make it to the outdoors, a handful of urban and suburban gardens make it easy to enjoy summertime blooms. Wander through seemingly endless fields of lavender at Bleu Lavande, the largest lavender farm in Canada and the second largest in North America with over 100,000 true lavender plants. Also notable for its size is the Montréal Botanical Garden, recognized as one of the largest botanical gardens in the world and home to some 22,000 plant species and cultivars. Explore its thirty or so themed gardens, including the First Nations Garden—honoring the relationship of Québec's First Nations people to the land—and the largest Chinese Garden outside of China.
The Reford Gardens is both a historic and aromatic destination. Created between 1926 and 1958 by avid gardener Elsie Reford, who cultivated the rare Himalayan blue poppy, today they feature 3,000 varieties of native and exotic plants. Each year, the International Garden Festival takes place next door.  
Taste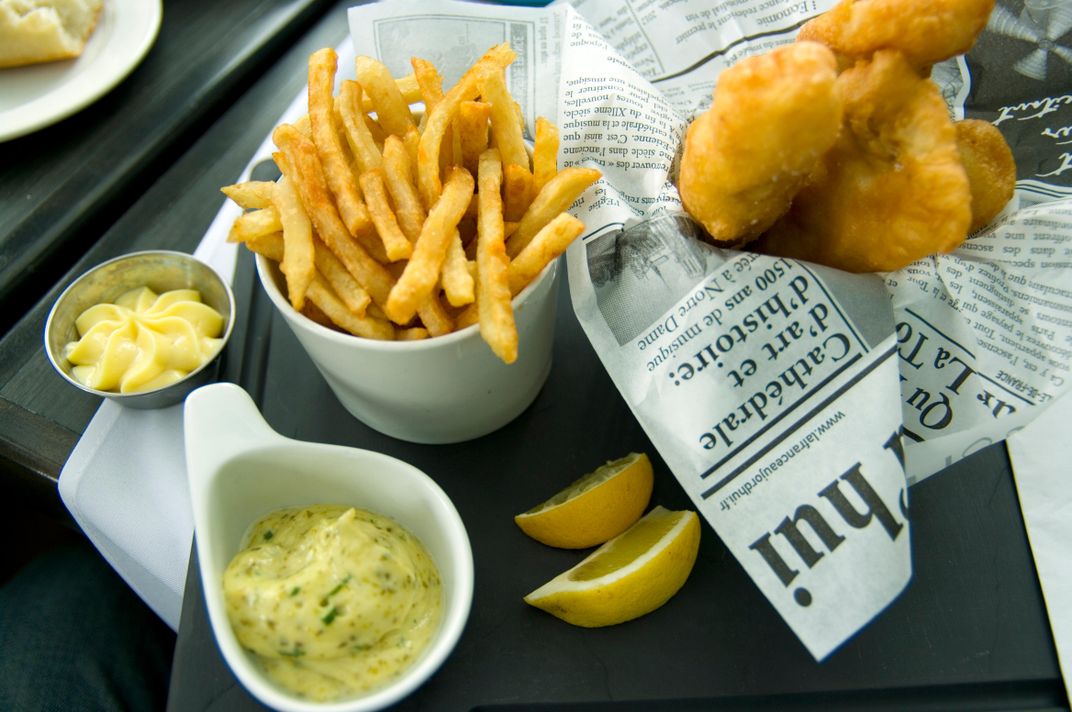 The imaginations of Québec's local producers know no bounds. Craft beers, artisanal wines, ice ciders, terrines, cheeses and jams, smoked seafood and farmed game are just some of the terroir products Québec is famous for.
To cope with Québec's climate and rigors of everyday life, New France's first inhabitants ate hearty meals and developed a brand of home cooking responsible for such Québec classics as tourtière (meat and pork pie), cipaille (a layered meat pie), fèves au lard (baked beans), cretons (pork spread), tarte au sucre (sugar pie) and galettes de sarrasin (buckwheat hotcakes). While most of these items are only served on special or seasonal occasions, they remain an important part of Québécois cuisine. 
Be sure to try one of Québec's maple products, ranging from pomegranate and maple punch to spareribs marinated in maple water. Another must-try is poutine, a mix of French fries and curd cheese drizzled in gravy. Quebec's unofficial national dish, its popularity has inspired mouth-watering variants, like foie gras poutine and lobster poutine. No trip to Quebec is quite complete without it. Also creating buzz is Québec's ice cider—a sweet, alcoholic drink. Made from frozen apples, some describe it as a cross between ice wine and hard cider.
Québec offers a range of dining options, from bring-your-own-wine establishments (marked Apportez votre vin), food trucks and dinner cruises to farm tours, microbreweries and vineyards. Le Dieu du Ciel in Montreal is recognized by many as one of the best brewpubs in the world for its quality and variety of beers, and wine lovers will enjoy the Wine Route that connects 22 wineries in the Eastern Townships.
Blind Love
Danny Kean from Long Island NY, a blind tourist sets off on a Québec adventure. Discover his experience and awaken your senses:
See more and relive the highlights of his adventure in the interactive documentary.
Lead photo caption: Phare Saint-André, Kamouraska, Bas-Saint-Laurent. © Bertrand Lavoie/Tourisme Bas-Saint-Laurent.