Home to more than 13 million people and numerous eateries, Tokyo offers seemingly unlimited options for travelers. Between world-class museums and trendy bar districts illuminated by neon lights, it would take months, maybe years, to see all that Tokyo city has to offer. However, travelers shouldn't overlook the other charm-filled regions that are easily accessible from Tokyo by train, particularly Fukushima. From Samurai gardens blanketed with cherry blossoms to a 17th-century trade post tucked away in the mountains, Fukushima is riddled with hidden gems that reveal a different side of Japan. About 80 minutes north of Tokyo by taking Japan's fastest Shinkansen train, Fukushima can easily be combined with Tokyo for a three-day adventure. 
Ranging from high technology in Japan's capital to history and culture in Fukushima, here are five destinations you can't miss: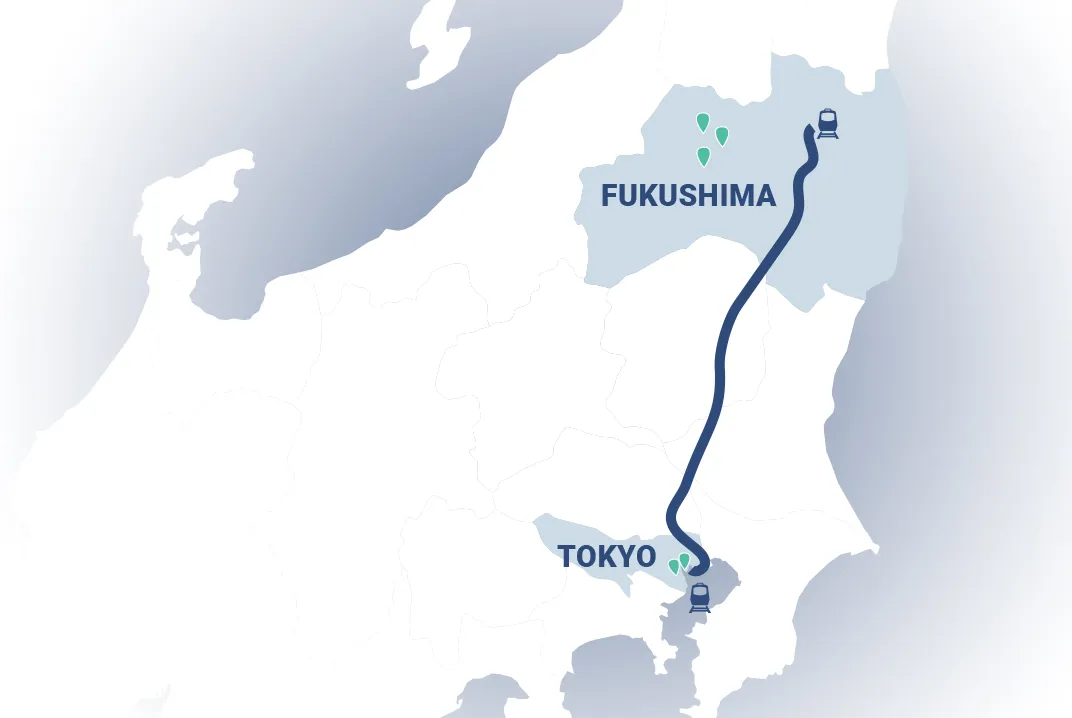 —In Tokyo —
One of the world's most populous cities, Tokyo's energy is undeniable. In this constantly innovating city, old and new mix seamlessly: Historic temples stand alongside modern buildings, and restaurants serve up traditional meals in creative ways. 
Miraikan - the National Museum of Emerging Science and Innovation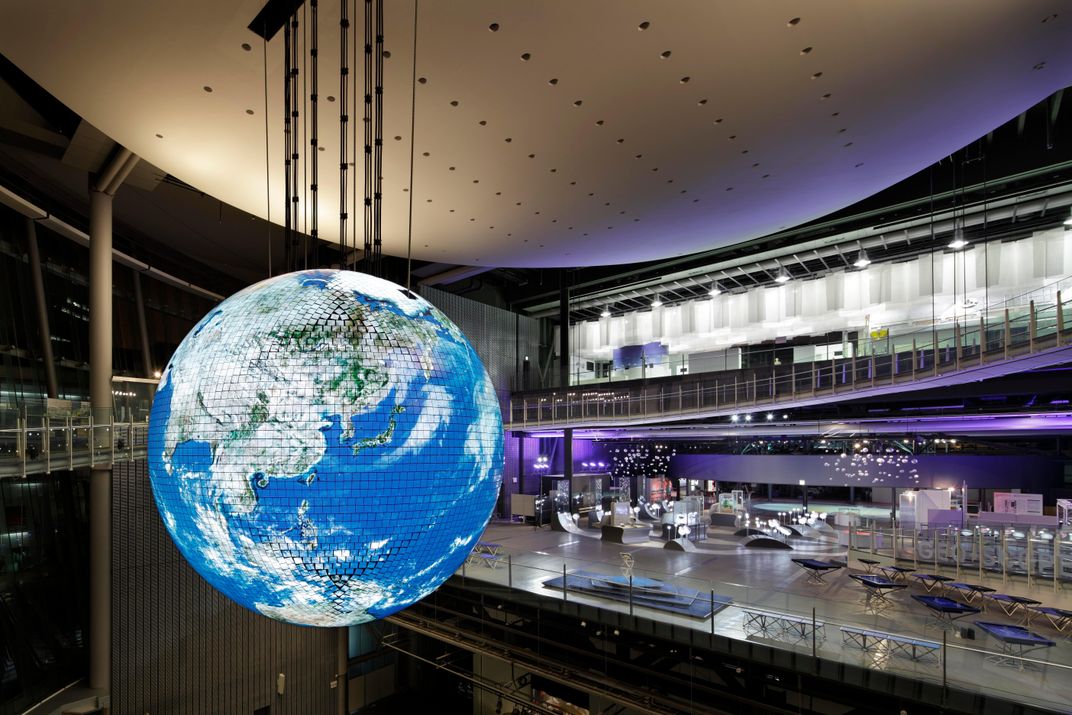 Located in the heart of Tokyo, the Miraikan museum offers a mind-blowing array of exhibitions, talks and classes dedicated to cutting-edge science and technology. Visitors can talk to some of the world's most advanced androids, learn how the subatomic particle neutrino is observed, or enjoy large-scale image programs in the 112-seat spherical Dome Theater. Moving from exhibit to exhibit, you can't miss the museum's iconic LED-lit Geo-Cosmos. Suspended from the main ceiling, the more than 10 million-pixel spherical display uses up-to-date satellite images to deliver a dynamic view of the Earth as seen from space.
Corridor Gai, Tokyo's trendy dining district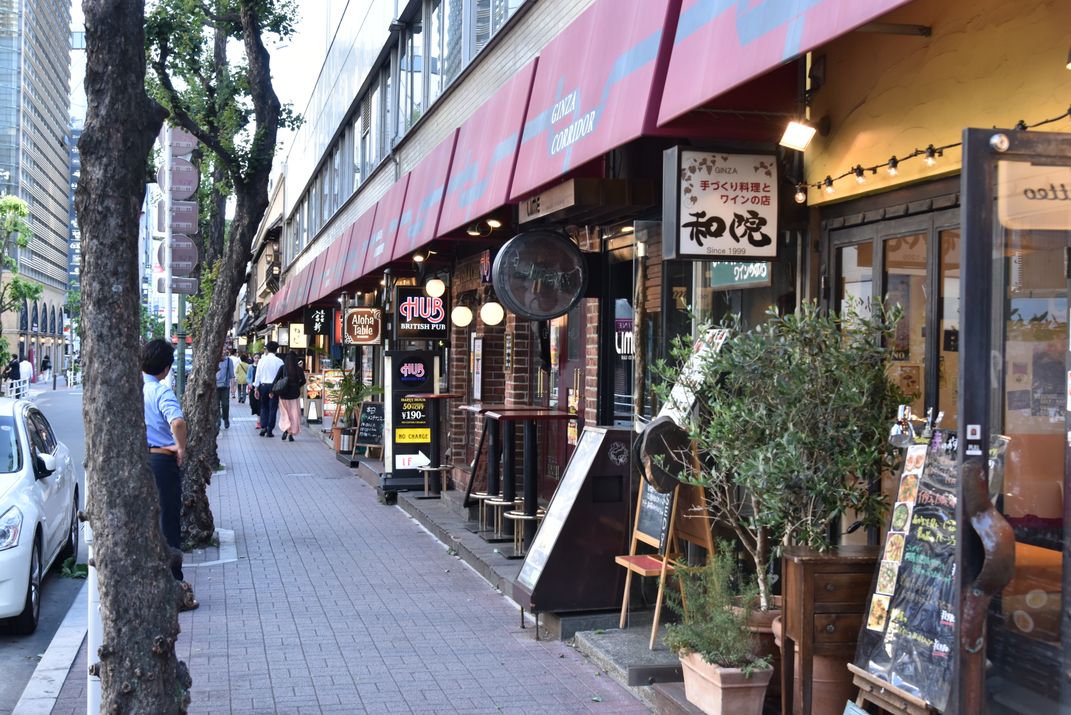 Running underneath the train tracks between Shimbashi and Yurakucho, Corridor Gai comes alive in the early evenings. Illuminated by neon signs are all manner of restaurants, stylish cafes and izakaya, popular after-work spots serving food and drink. Check out restaurants serving high quality sushi at digestible prices, and izakaya dedicated to local ingredients and single-origin produce.
— In Fukushima 
—
Japan's third largest prefecture, Fukushima spans 100 miles of the Pacific Coast and extends inland to Mount Hiuchigatake, the highest point in the Northeast, and Oze National Park. A center of Buddhist culture from the 9th-12th centuries, and home to the legendary Samurai warriors from the 10th-19th centuries, it is steeped in history. Fall foliage and cherry blossoms draw sightseers to Fukushima's dramatic mountain landscapes, and foodies flock to its ramen shops and sake breweries.
Tsuruga-jo, a Samurai castle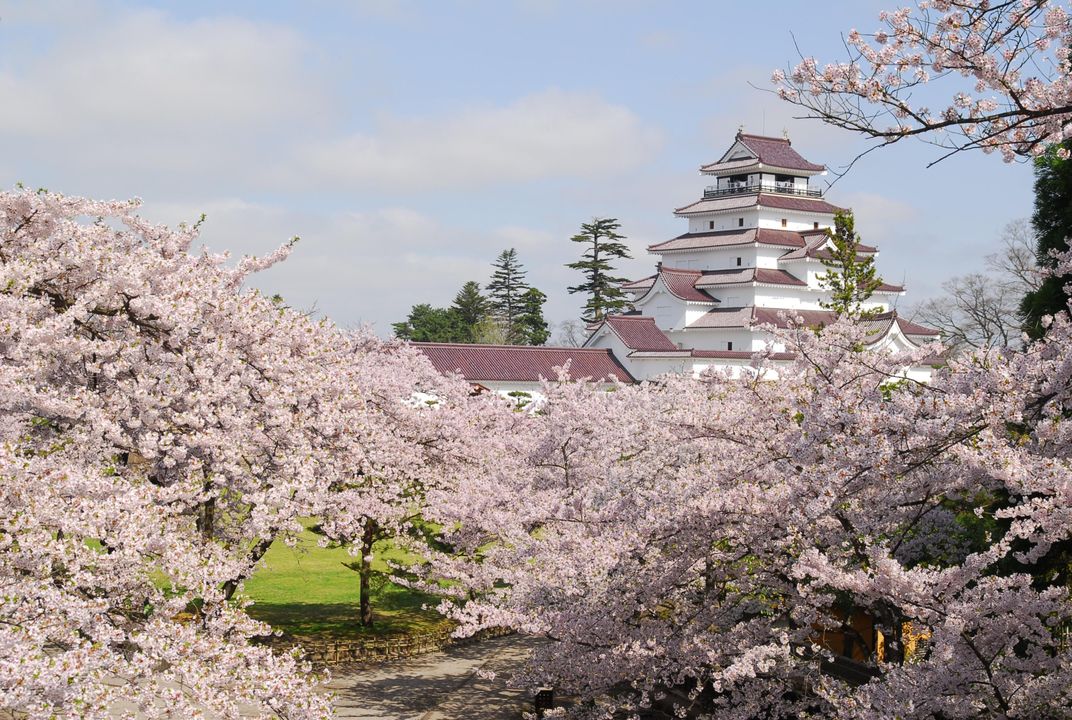 One of the last Samurai strongholds, Tsuruga-jo is an icon of the ancient city of Aizu. An impenetrable fortress, it withstood enemy siege for an entire month during a civil war at the end of the Edo Period (1603-1868). In response to citizens' wishes, it was rebuilt in 1965 and restored to its former glory in 2011 with the addition red-colored roof tiles. Be sure to climb to the fifth floor viewing-tower for sweeping views of the city, and wander through Tsuraga Castle Park with its well-tended lawns and cherry trees. Inside the castle, admire the swords and armor of generations of Samurai lords and stop in for a drink at Kinkaku Teahouse, where traditional tea ceremonies were held. 
Ouchi-juku, a 17th-century trade post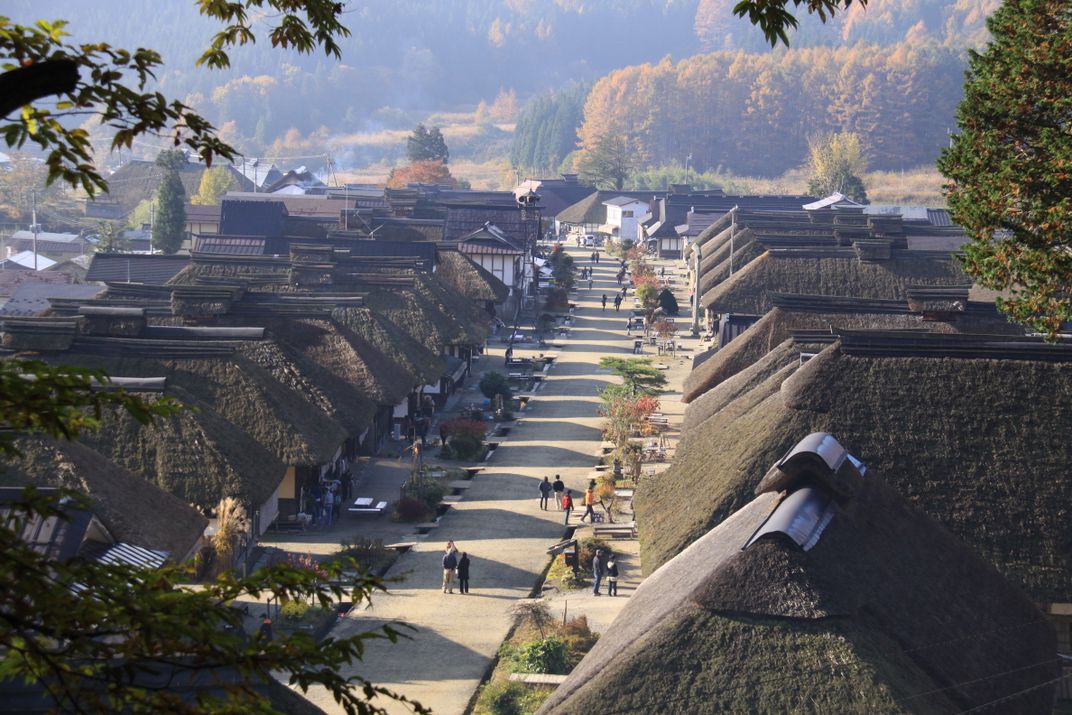 Located in the mountains of southern Fukushima, the small, one-street town of Ouchi-juku feels frozen in time. Built around 1640, it prospered as a trade post and rest stop for feudal lords and other travelers during the Edo Period. Later on, main roads were established far away from the Ouchi-juku area, preserving its Edo-era architecture. Today, the thatched houses function as shops and restaurants. Be sure to try Ouchi's two specialties: Negi Soba, or buckwheat noodles eaten with a leek instead of chopsticks, and Iwana (trout) sandwiches. The winter festival, held during the second weekend in February, features large-flowered fireworks that light up the night sky as lanterns sculpted from snow are lit below.
Kitakata, home to ramen and sake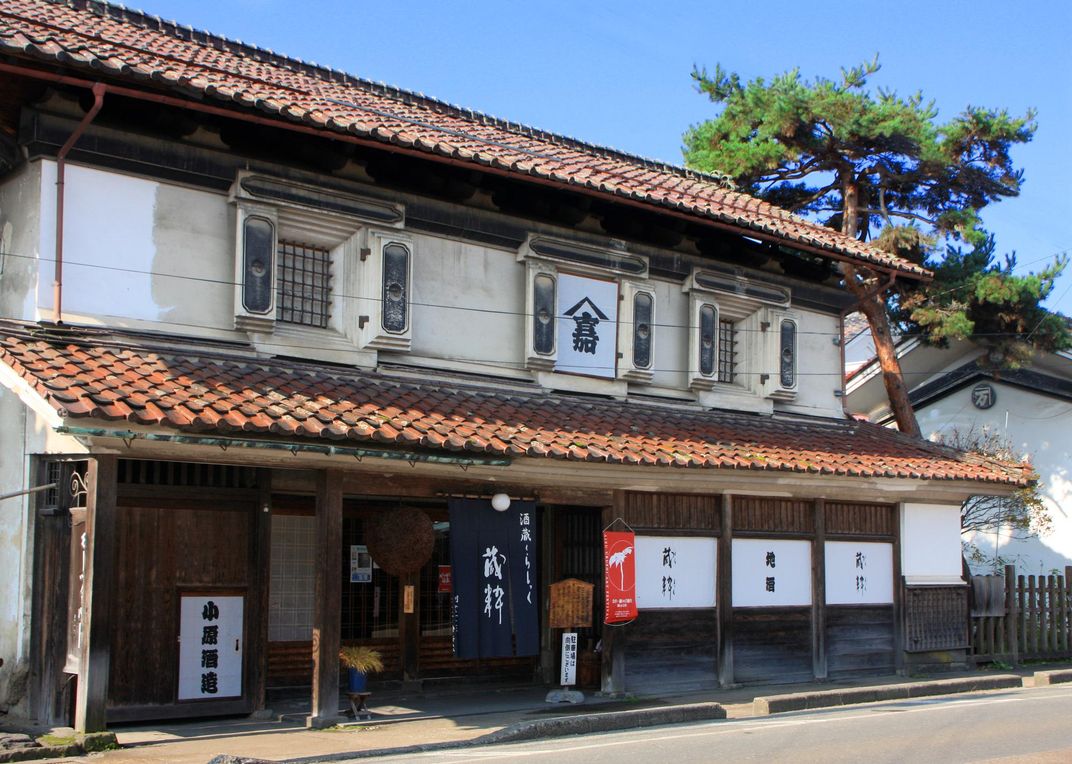 For delicious ramen, look no further than Kitakata, a small town of 48,000. Kitakata's ramen, one of Japan's three major types of ramen, is distinguished by its thick, wavy buckwheat noodles and flavorful, soy sauce broth. Made with less flour than the typical ramen noodle, Kitakata noodles are melt-in-your-mouth good. The first ramen shop opened in Kitakata in 1925, and today over 130 ramen houses serve their own takes on this popular dish. 
Another attraction of Kitakata is its more than 4200 historic warehouses, known as kura. Once used to store sake, miso paste and soy sauce, they now function as shops, apartments, and revitalized breweries. The warehouses can be visited on foot, or by horse-and-carriage – a great option if you plan on sampling sake along the way. Be sure to stop in to Ohara Shuzo to sample sake that was brewed to the sounds of Mozart. 
*   *   *
Loved Tokyo? Click here to discover what the rest of Japan has to offer.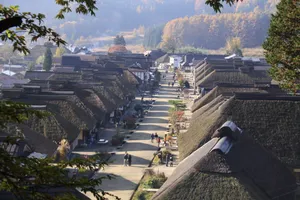 Loved Tokyo? Click here to discover what the rest of Japan has to offer.
The Editorial Staff of Smithsonian magazine had no role in this content's preparation.