Situated in the heart of Germany, the state of Thuringia is home to more than one thousand years of history. From historic castles to culinary dishes steeped in tradition, Thuringia's cultural roots run deep. One day you could be surveying the Thuringian Forest from a medieval tower; another, listening to Bach in the composer's hometown; the next, sipping mulled wine at a Christmas market. Just a three-hour drive from east to west, Thuringia holds something for every type of traveler and all five senses.
See Castles and Palaces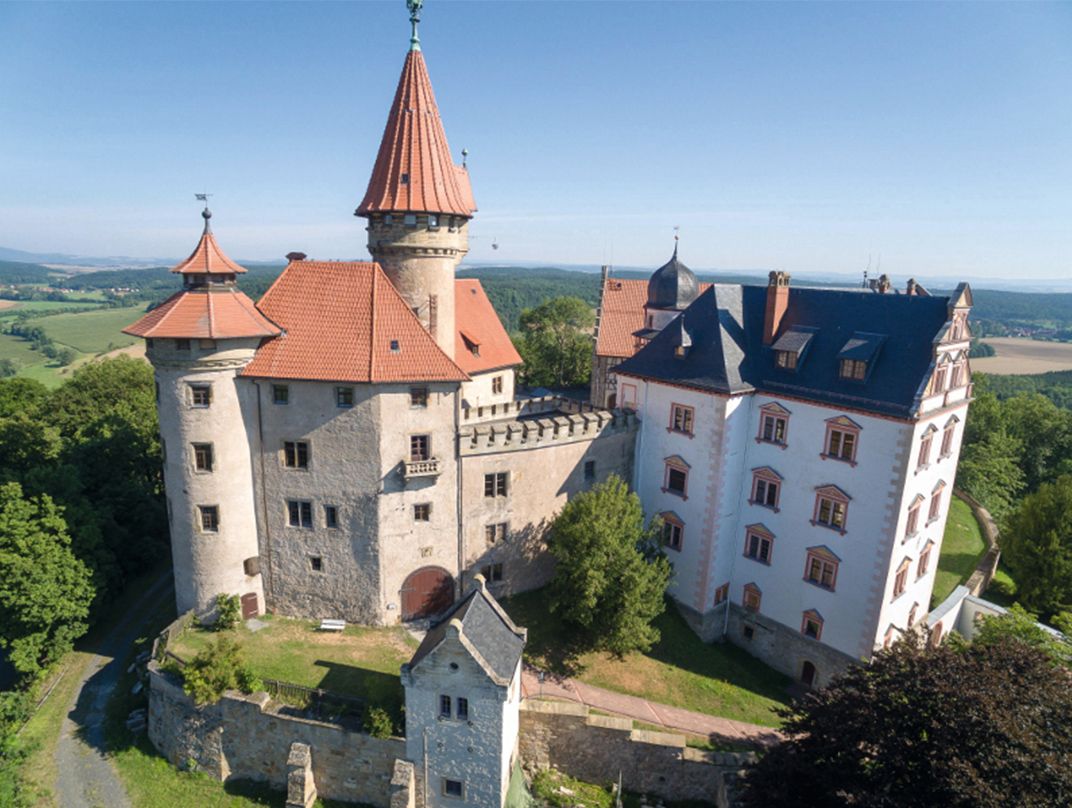 Thuringia is home to dozens of castles and palaces, the legacy of rulings counts, princes and dukes. From the infamous 900-year-old Wartburg Castle in Eisenach​, where Martin Luther translated the New Testament from Greek into German, to the Baroque Belvedere Castle, each represents a unique slice of Thuringia's and Germany's past. Whether climbing Veste Heldburg's 150-foot high lookout tower, admiring Thuringian porcelain at Leuchtenburg Castle near Jena or surveying imposing defense barracks at Petersburg Citadel in Thuringia's capital Erfurt, it's easy to picture yourself in a bygone era.
Learn more about Thuringia's castles and palaces.
Feel the Spirit of Great Minds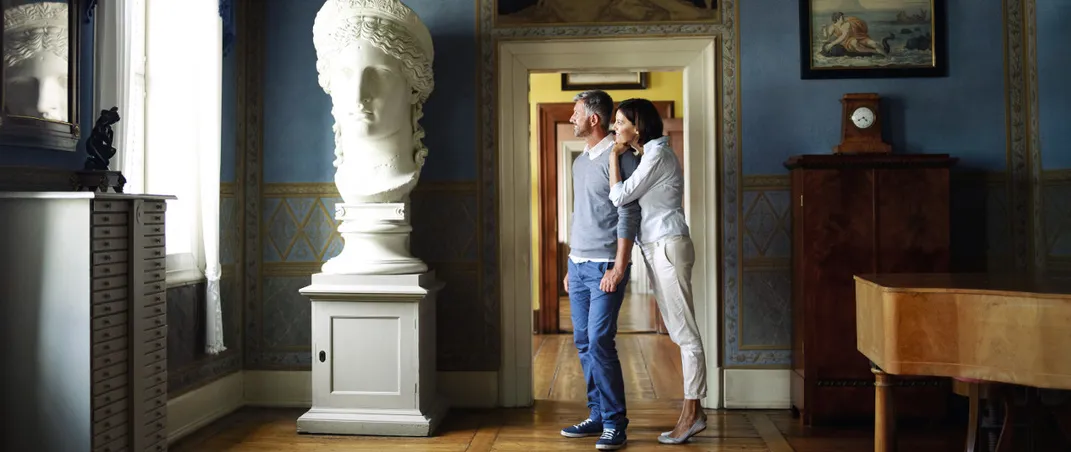 In the late 18th and early 19th century, the patronage of Duchess Anna Amalia attracted many of the leading German poets and philosophers to Weimar, transforming the town into a European center of culture. Everywhere you turn, legendary minds from the past emerge. Visit the place where Goethe wrote his literary classics, then just up the street, tour the attic study of his contemporary Friedrich Schiller. Later, stop in to the building where Walter Gropius founded the world-renowned Bauhaus School of Design, which marked the beginning of the modernist movement.
Learn more about Thuringia's great minds.
Smell the Christmas Season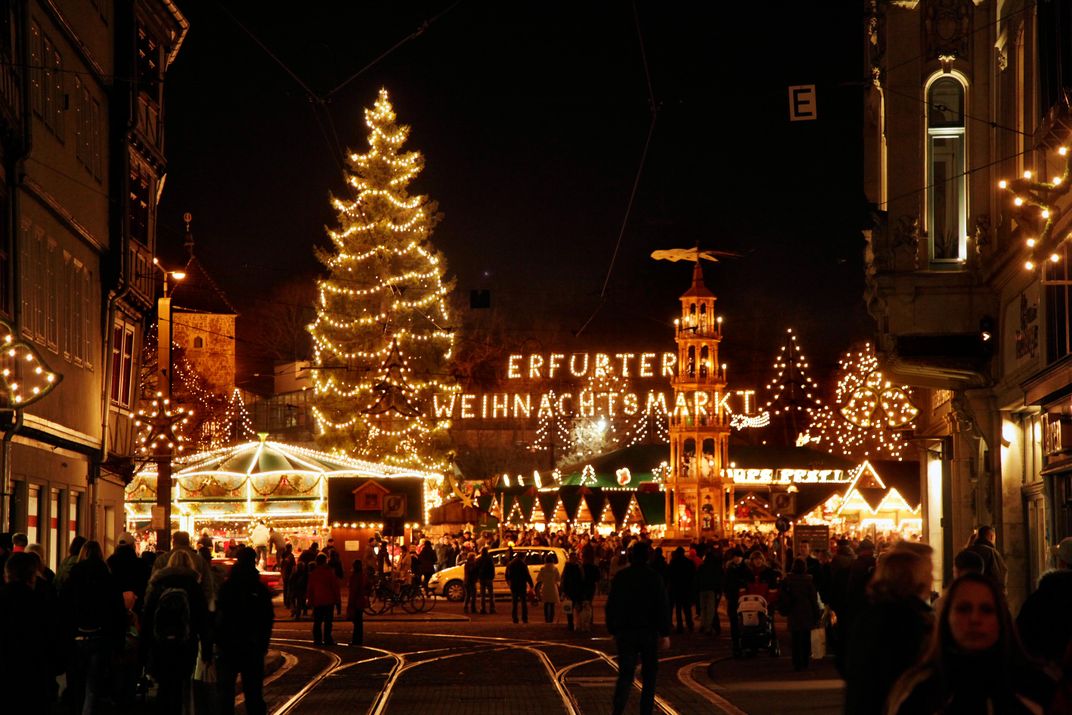 Thuringia's Christmas markets are an aromatic journey. Set against the backdrop of the Saint Severi Church, Erfurt Christmas Market is one of Germany's most beautiful as well as Thuringia's largest: Wandering through its 200 booths, the aromas of mulled wine, grilled Thuringian bratwurst and spices fill the cool air. At the Weimar Christmas market, you may catch a waft of roasting almonds and stollen cake—a traditional dessert filled with dried nuts and topped with powdered sugar. Don't miss the chance to visit picturesque Lauscha, the birthplace of glass Christmas tree ornaments. As you stop into the stalls of glassblowers at the Lauscha Ball Market, inhale the sweet, earthy scent of the surrounding Thuringian Forest.
Learn more about Christmas time in Thuringia.  
Taste the tradition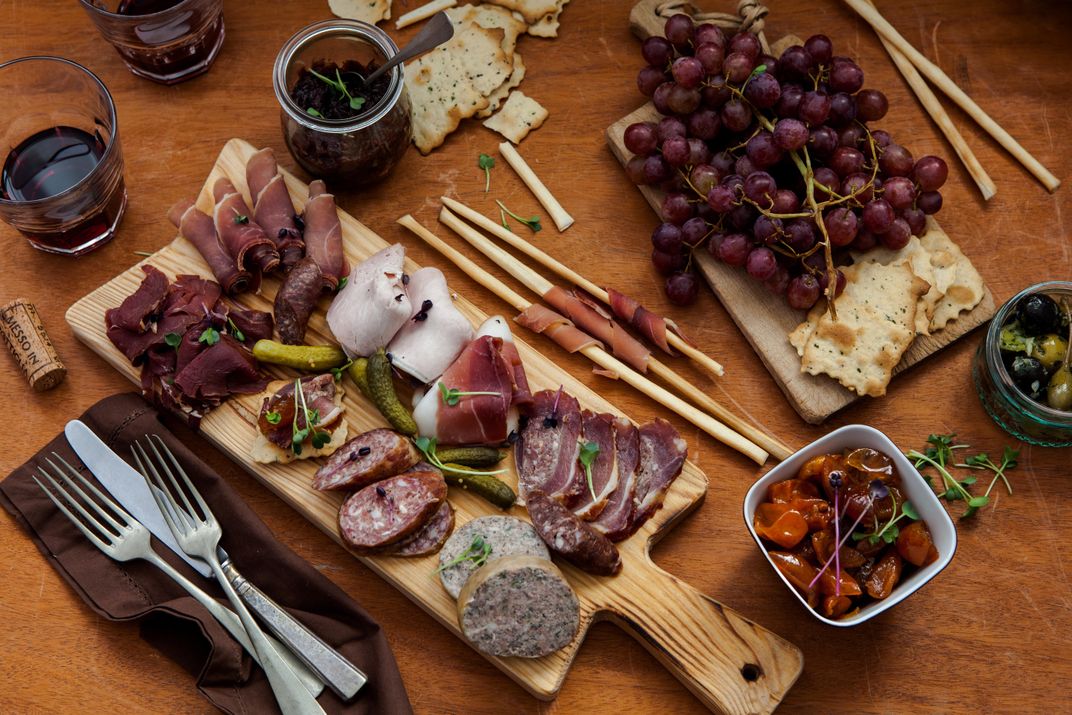 Bratwurst, dumplings, dried sausages, regional beer and tray-baked cakes are just some of Thuringia's mouth-watering specialties and Erfurt, the state's capital, is the ideal place to try them. On Merchants' Bridge, indulge in one of Goldhelm Chocolate Factory's handmade creations, ranging from chocolate pralines to chocolate drinks and cakes, or stop into a historic wine tavern in the city center to sample wines from the Bad Sulza region. Keep an eye out for beef roulades served with red cabbage, a classic Thuringian dish, on restaurant menus, and for white asparagus from April to June. 
Learn more about Thuringia's culinary specialties.
Listen to Legendary Composers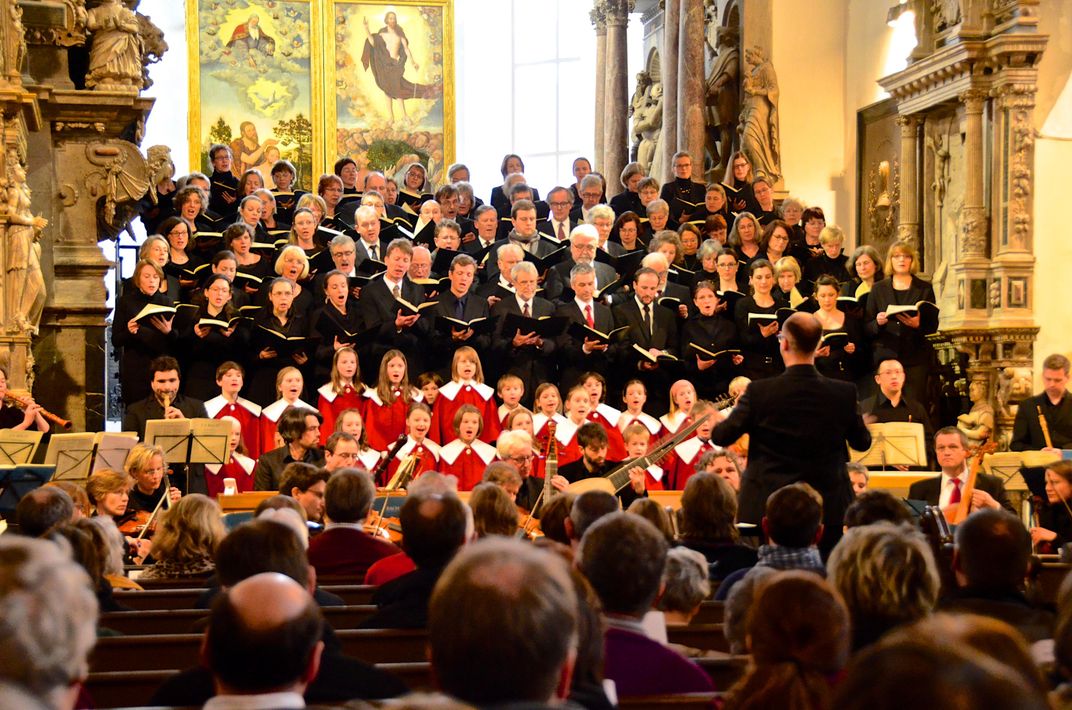 Home to Johann Sebastian Bach, Franz Liszt and Richard Wagner, Thuringia resonates with the sounds of classical music. Every spring the Thuringia Bach Festival revives the composer's Baroque legacy at spectacular venues throughout the region, and the Franz Liszt University of Music in Weimar regularly hosts classical music concerts. Catch regular performances of Wagner's opera "Tannhäuser" as well as Liszt's oratorio "The Legends of St. Elisabeth" at Wartburg Castle, the inspiration for both pieces.
Learn more about Thuringia's musical heritage.
*   *   *