Beyond the bustle of its major metropolitan areas, Germany boats a number of less frequented but equally attractive small cities. Steeped in rich history, these seventeen cities capture a cultural richness and charm that invite a pace of travel best appreciated on foot. And with plenty of dazzling architectural wonders, breathtaking natural beauty, hearty fare and a relaxing environment (and with far fewer crowds than the country's more well-traveled attractions), you can expect to uncover the many reasons why locals too, love to visit. Read on to explore them all on these five routes across Germany's historic cities.
Route 1: Wiesbaden, Koblenz, Trier, Heidelberg
Just a short train ride beyond Frankfurt lies Wiesbaden, an illustrious locale that was able to preserve much of its 19th-century spa town charm. From there, head northwest to Koblenz, a majestic Rhine gateway known not only for its military history, but also its characteristic flair. From Koblenz, Trier, an ancient city known for its Roman roots, offers an unrivalled exploration of more than eight UNESCO World Heritage monuments and numerous masterworks ranging from Gothic, Renaissance, Baroque, and more. Finally, head southeast to Heidelberg where you'll be greeted by a persistent sense of romance before completing the route.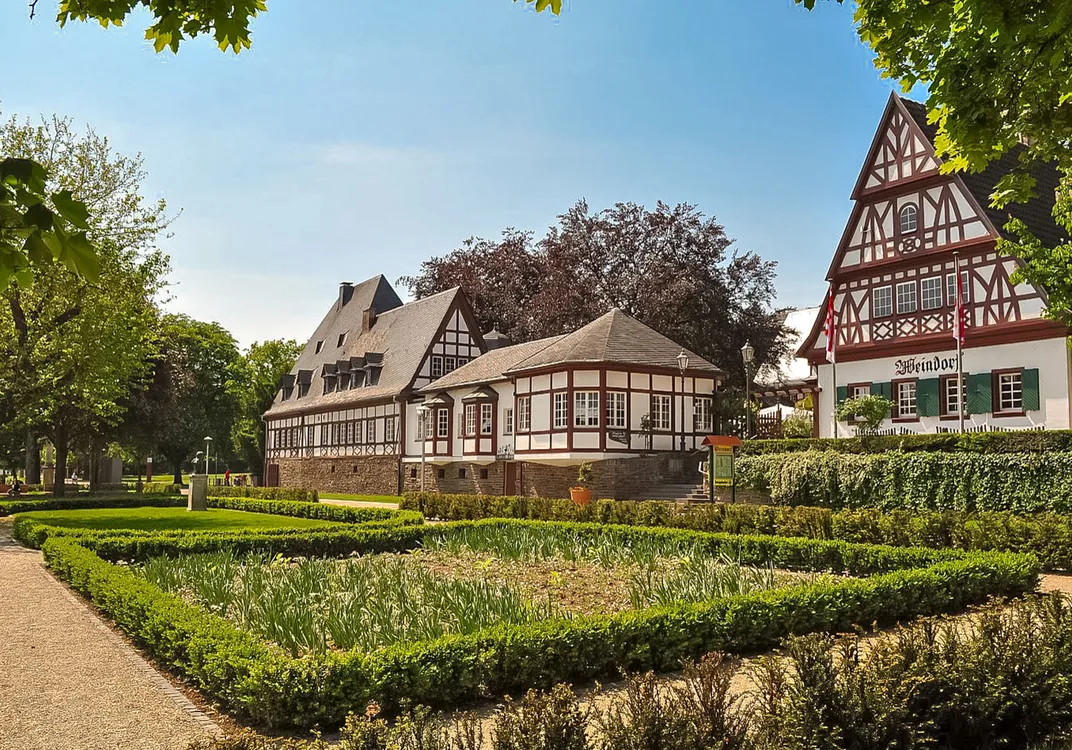 Cultural Imbibing  
Where the Rhine and Moselle rivers meet sits Koblenz, a 2,000-year old city comprised of narrow alleyways and small squares that has been a wine growing center since the 5th century. Sip riesling at one of the Old Town's cozy wine taverns, or meet the wine growers themselves in the vineyards around Trier. Breweries and student pubs line the narrow brick roads of Heidelberg, while over in Wiesbaden, savor a glass of wine atop the Neroberg, the city's 800-foot-tall recreational hillside.  
Walkable Old Towns 
From cobblestone streets to vibrant market squares, Germany's historic Old Towns are best explored on foot. Take literal walks through history—in Trier, discover ancient ruins dating back to the city's heyday as capital of the Western Roman Empire during Constantine the Great's reign, or climb the 315 stairs up to Heidelberg Castle, a spectacular palace landmark towering above Heidelberg itself. The views of both the castle and Koblenz's hilltop Ehrenbreitstein Fortress—an enormous 19th century, Prussian-built fortification offering a panoramic vantage—can be appreciated on the way up. Service to the top is provided by aerial tram in Koblenz, while a cable car option is available in Heidelberg.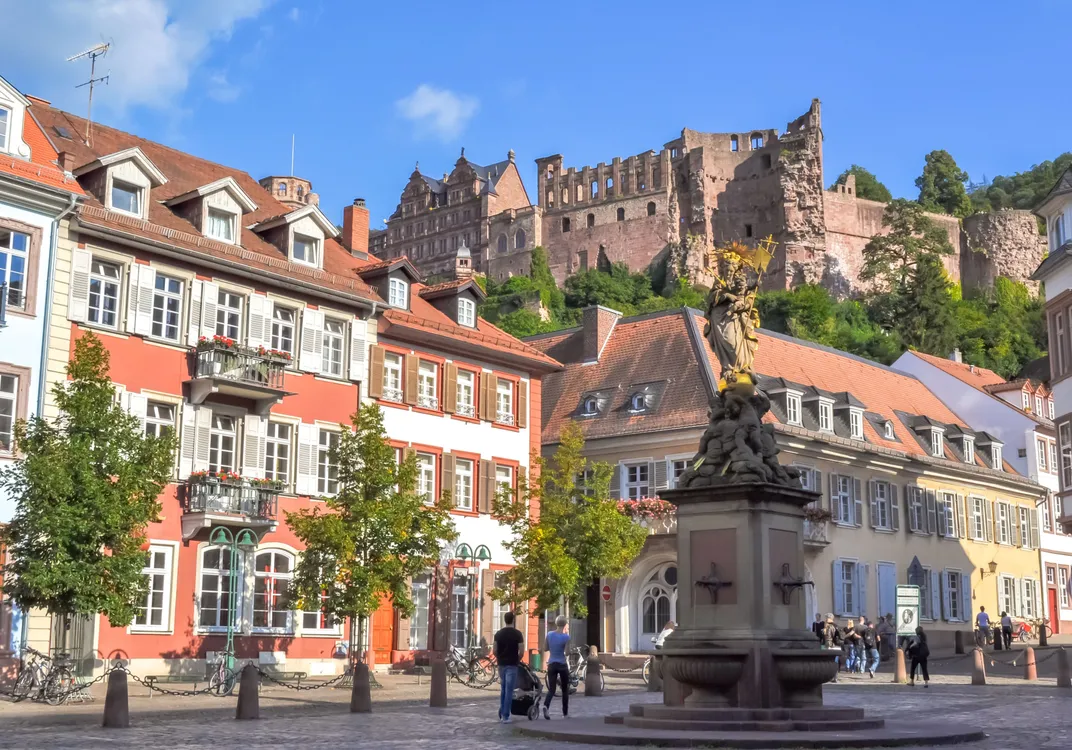 Water Rights  
Whether it's cruising the Neckar River aboard Heidelberg's Neckarsonne, a solar-powered catamaran, or soaking in the thermal waters of Wiesbaden's Roman-inspired Emperor Friedrich Baths, there are plenty of ways to enjoy the region's ample waters. A short cruise on the Moselle or Rhine Rivers is a fantastic way to see the area's sights and scenery.
Where History and Art Reign 
From the vast collection of paintings, sculptures, and stoneworks on display at the Middle Rhine Museum in Koblenz to the Trier archaeological museum (Rheinisches Landesmuseum), home to Roman mosaics and gold coins, the region's history is on full display. In Heidelberg Castle, the German Apothecary Museum traces the world remedies from antiquity through present-day, while the soon-to-open Reinhard Ernst Museum in Wiesbaden will display works of modern art collected over the years from the personal collection of local businessman Reinhard Ernst. 
Intellectual Minds  
Heidelberg is home to Germany's oldest university, while Koblenz hosts one of its youngest. In an area of great thinkers, a stop at Trier's Karl Marx House is a must. The museum, based in the home he was born in, documents the life and work of this iconic German philosopher. Wiesbaden's Kurhaus, an architectural marvel that combines styles of Neoclassical to Art Nouveau, inspired Russian novelist Fyodor Dostoevsky to write The Gambler. Both an onsite bust and plaque commemorate the event.  
Route 2: Würzburg, Regensburg, Erfurt 
Ready to marvel at architecture built in the Middle Ages? Admire a spectacular Baroque palace before sipping world-known Franconian wine? This route, also just beyond Munich, offers a blend of the profoundly historic with the deeply restorative. In Würzburg, delight in the contrast of UNESCO World Heritage highlights paired with endless leisure activities. Southeast to Regensburg, the best-preserved medieval city in Germany boasts a picturesque atmosphere in addition to its illuminating history. At Erfurt, explore the city where Martin Luther was ordained.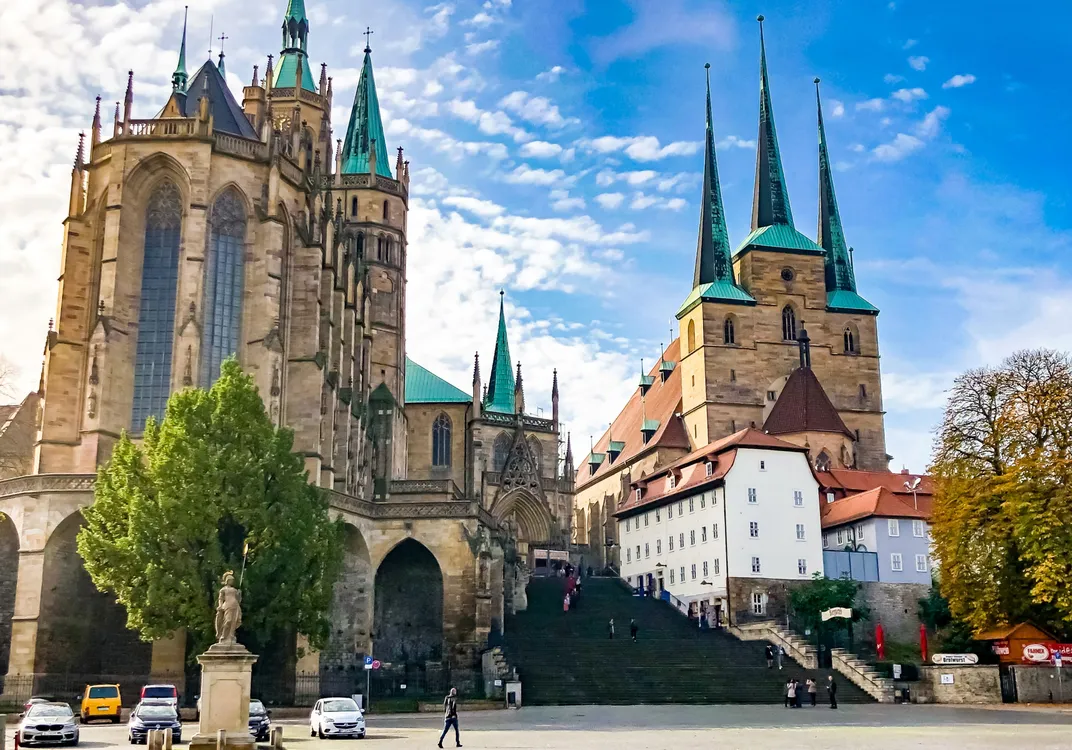 Incredible Old Towns  
Architectural beauty abounds in the old towns of Würzburg, Regensburg, and Erfurt, from the former's lavish Baroque and Rococo marvels to the latter's "Domplatz," a stunning cathedral square at the foot of two towering Gothic-style churches. Keep an eye out for Martin Gobsch's mechanical puppet theater window on Merchants' Bridge. Regensburg's incredibly preserved Medieval Old Town, on the banks of the Danube, is a walkable delight.  
Local Cuisine  
Bratwurst is the sausage-of-choice in Würzburg, one of Franconia's two largest cities, while Regensburg's Historische Wurstkuche—one of the world's oldest restaurants—has been serving up its own style of grilled sausages since 1146. Over in Erfurt, "Thüringer Rostbratwurst" is a spicy pork and veal sausage so singular, it's earned its own protection under EU law.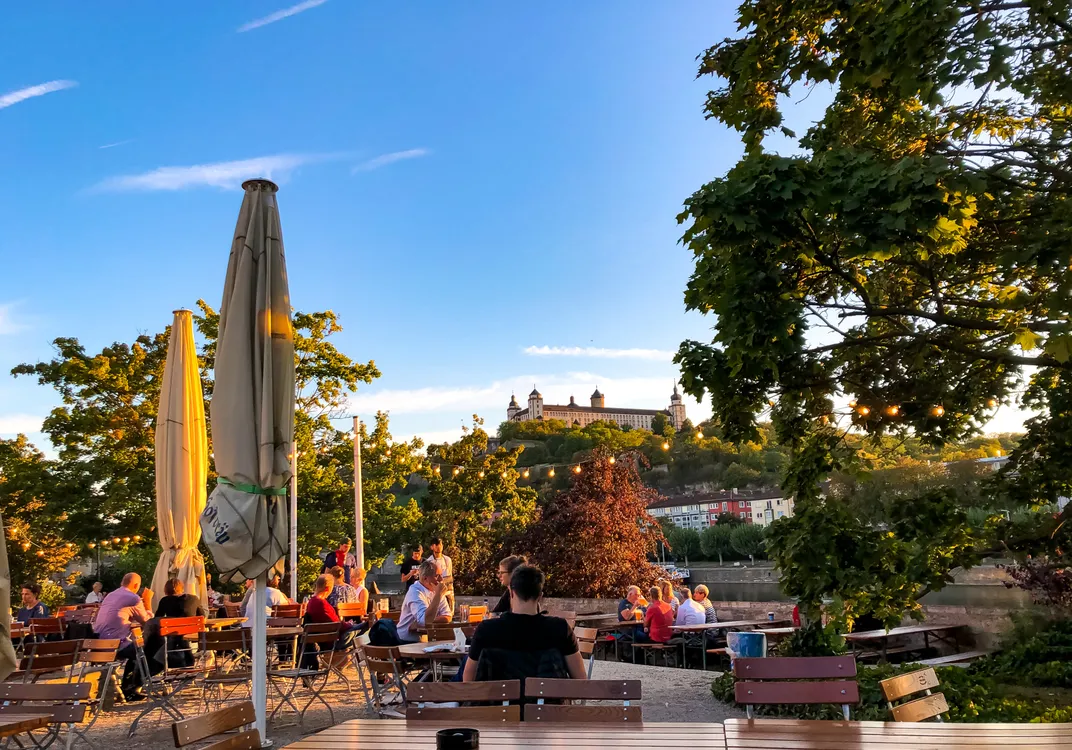 Religious History  
Follow in the footsteps of Protestant reformer Martin Luther at Erfurt's Augustinerkloster, where the German theologian once lived as a monk, or embark on a subterranean tour of Neupfarrplatz, Regensburg's original Jewish quarter, Würzburg's churches and monasteries including Old Town's striking red-and-white St. Mary's Chapel, and one of Germany's largest Romanesque cathedrals.  
Bridging Gaps 
Join locals for a stroll across Regensburg's 12th-century Stone Bridge, or browse the half-timbered storefronts lining Erfurt's "Krämerbrücke" (Merchants' Bridge), a picture-perfect medieval arch bridge in the city center. Walking along Würzburg's Old Main Bridge while sipping wine is a regular pastime.  
Route 3: Augsburg, Tübingen, Freiburg,
At just thirty minutes by train from Munich, Augsburg, the first stop on this route, is a decadent exploration of German Renaissance and Rococo stylings. West to Tübingen, a university town, home to major discoveries like DNA, no less, visitors will find an enchanting Old Town filled with half-timbered houses and colorful facades tucked into an idyllic riverscape. To the southwest is Freiburg, another university city with a decidedly bright disposition.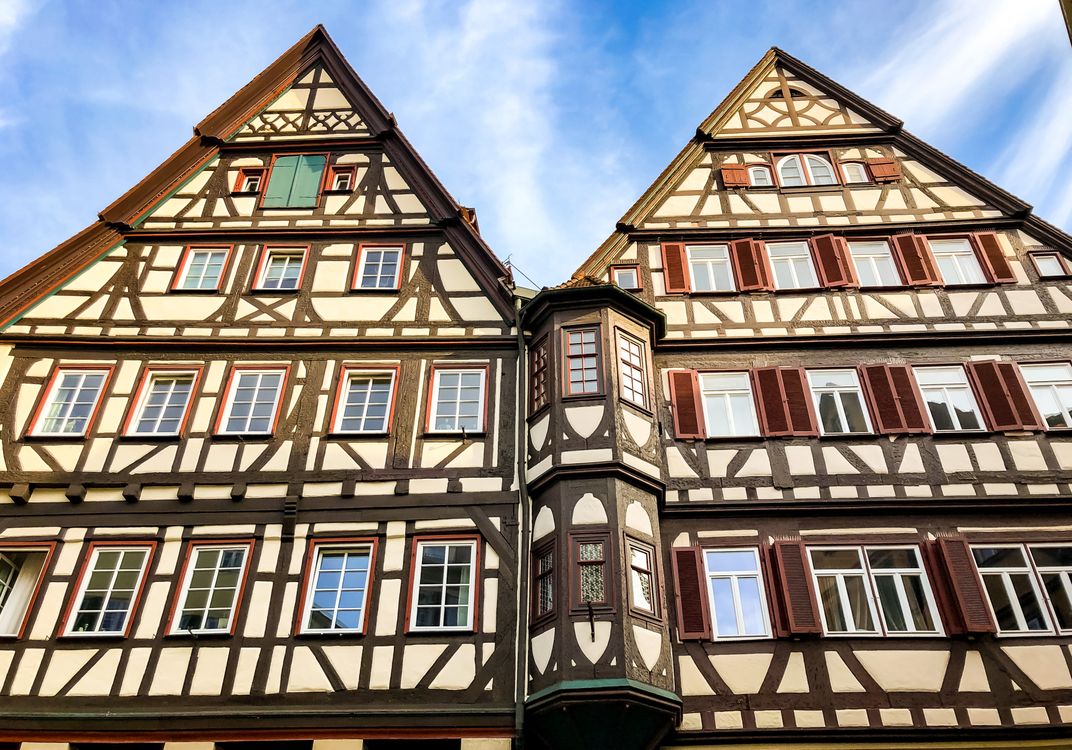 Slow Touring & Sustainability 
Situated on the outskirts of the Black Forest, Freiburg is endlessly sunny—the perfect weather for enjoying the city's many outdoor beer gardens. It's also one of Germany's greenest cities with a pedestrian-friendly center and a bevy of bicycling routes. In Tübingen, where a wonderfully preserved old town meets modern thinking, public buses are free on Saturdays, and a network of bike lanes, routes, and shares make getting around easy.  
Social Housing  
Augsburg was once Europe's financial center thanks to the Fuggers, a wealthy family of merchants and bankers who built a huge trade empire here. In the 16th century they constructed the now famous Fuggerei, the oldest social housing complex that's still in use. See what life is like within this walled city enclave—where rent hasn't increased for 500 years—with a visit to its small museum.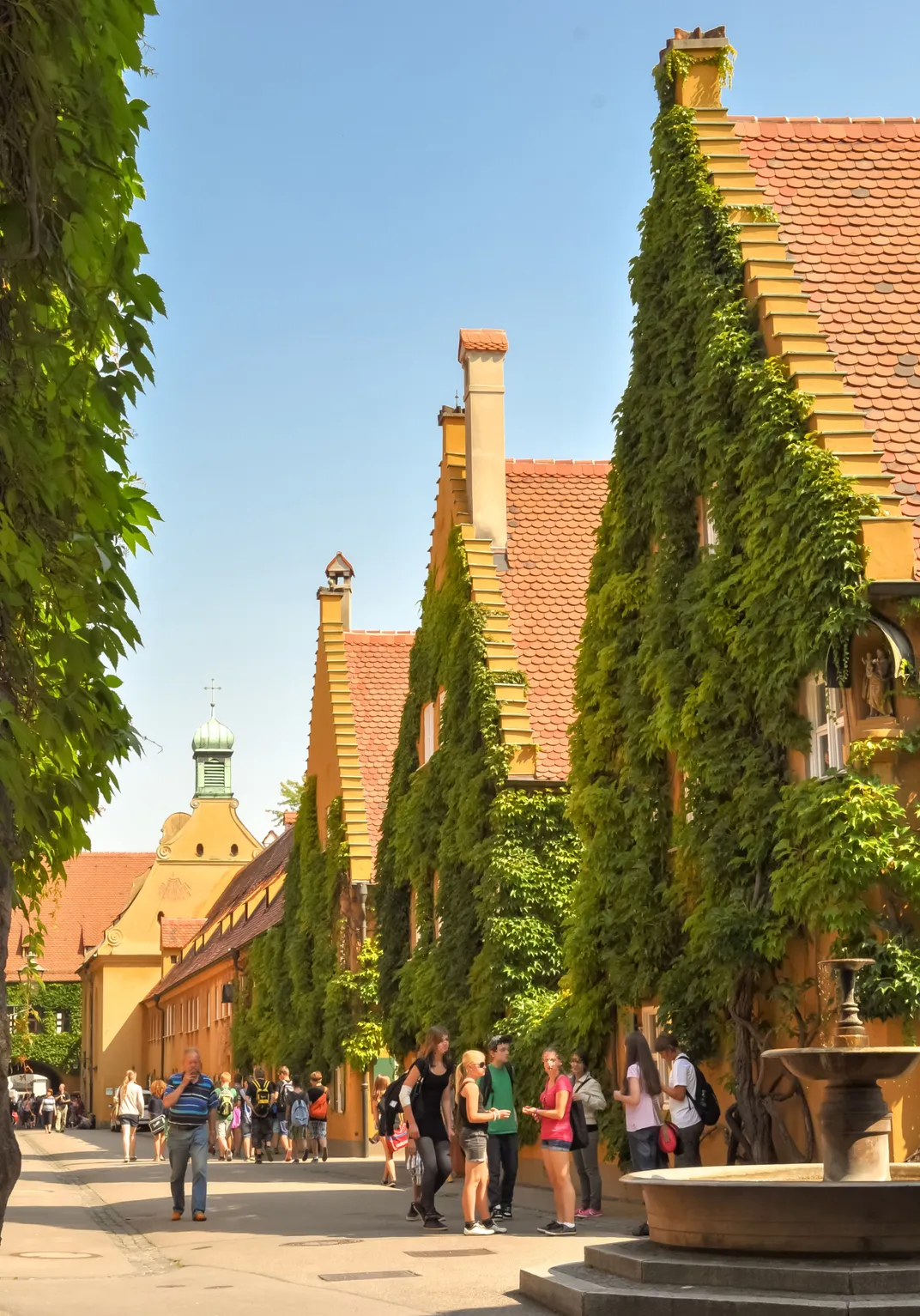 Dining Out  
You'll find plenty of vegan restaurants on the streets of Tübingen, along with traditional Swabian dishes like cheese spaetzle. In Freiburg opt for a local delicacy like Black Forest Cake or Blackforest Ham. As the largest city of Germany's historic Swabia region—and Bavaria's oldest—Augsburg offers a culinary blend of both.  
Adaptive Reuse  
From Augsburg's Walter Art Museum, housed within a glass and steel former textile mill, to the Museum of Ancient Cultures, tucked away in Tübingen's hilltop Hohentübingen Castle rising above the city's center, finding innovative ways to reuse historic spaces is almost a German right of passage. Don't miss the colorful masks and artfully sewn costumes at Freiburg's Carnival Museum, which occupies a 16th century medieval townhouse.  
Route 4: Münster, Osnabrück, Aachen, Bonn
Depending on where your focus lies, this leg of the journey can get started from numerous major metropolitan areas. Heading north from Düsseldorf, Münster and Osnabrück both offer a different flavor of history juxtaposed with contemporary thrill. Heading south, Aachen highlights the region's enchanting natural beauty and Bonn will surely tantalize the senses with a dizzying array of classical music endeavors.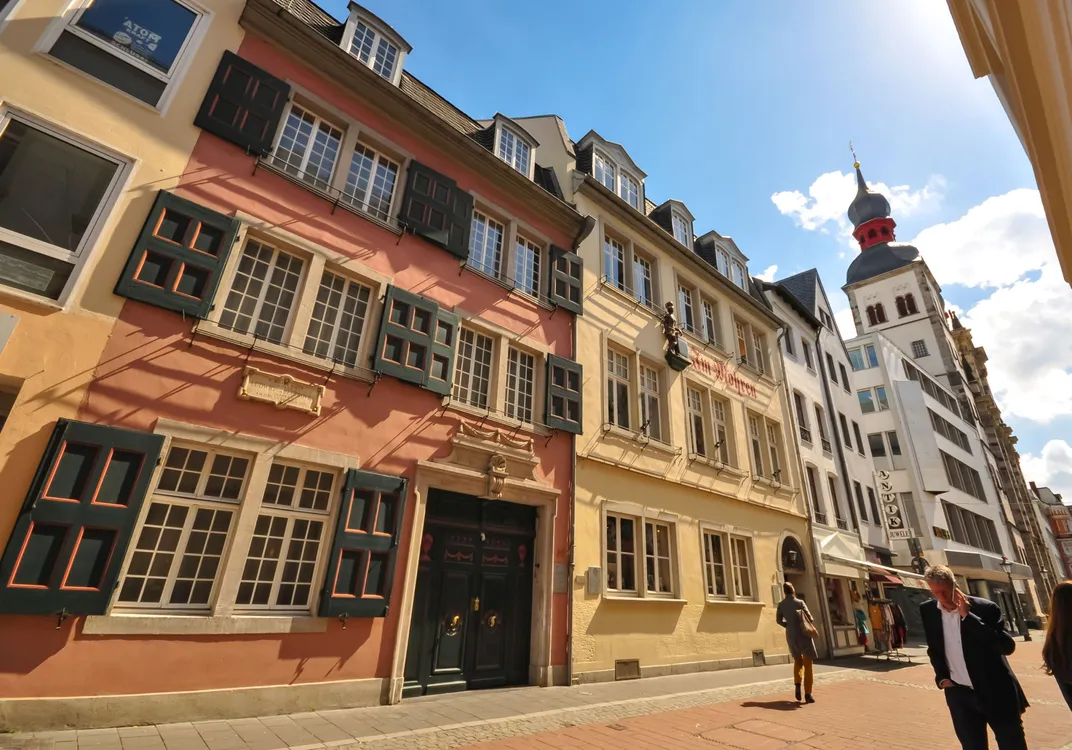 Nature Calling 
Whether it's soaking in Aachen's therapeutic waters like the Romans once did or embarking on quiet woodland walks through Bonn's bucolic sloping Siebengebirge, or Seven Mountains, Mother Nature is showing her cards along this particular route. Osnabrück sits right in the middle of TERRA.vita nature and geopark, a showcase of 300 million years of geologic history—not to mention forested hikes and backcountry camping.  
Cities Reimagined  
Although heavily bombed during World War II, Münster's rebuilt city blends its traditional past with forward-thinking sustainability. Wide cycling lanes and a wealth of green areas, like Lake Aasee with its lush green meadows, have earned Münster the nickname of Germany's "bicycle capital."
In 800 A.D., Charlemagne was crowned the first emperor of the Holy Roman Empire with Aachen becoming its capital; today, the city is a living museum replete with places and artifacts related to its former ruler. Walk along the city's "Charlemagne Route," to explore historic landmarks like his burial shrine and the site where his palace once stood. 
Creative Thinkers 
See surrealist artworks by a local German-Jewish painter at Osnabrück's Felix Nussbaum Haus, then visit the home of Bonn's own native son at the Beethoven House Museum, where you can listen to the composer's masterpieces in the same residence where he was born. Münster's Picasso Museum is the country's first and only museum devoted to the Spanish artist.  
Route 5: Rostock, Lübeck, Potsdam,
This final route can be started in either Hamburg or Berlin and largely explores both eastern and far northern Germany. With the ocean as their muse, both Rostock and Lübeck boast a rich maritime history with plenty of present-day destinations to enjoy the vantage.  
Architecture Wonders  
Berliners often escape to Potsdam on weekends to bask in the beauty of its many palace landscapes, expansive lakes, and manicured gardens—a royal-like setting that stems from its days as Prussia's imperial capital. However, it's the city's international enclaves, such as its Dutch Quarter and a Russian village brimming with wooden homes and vegetable gardens, that make Potsdam most unique.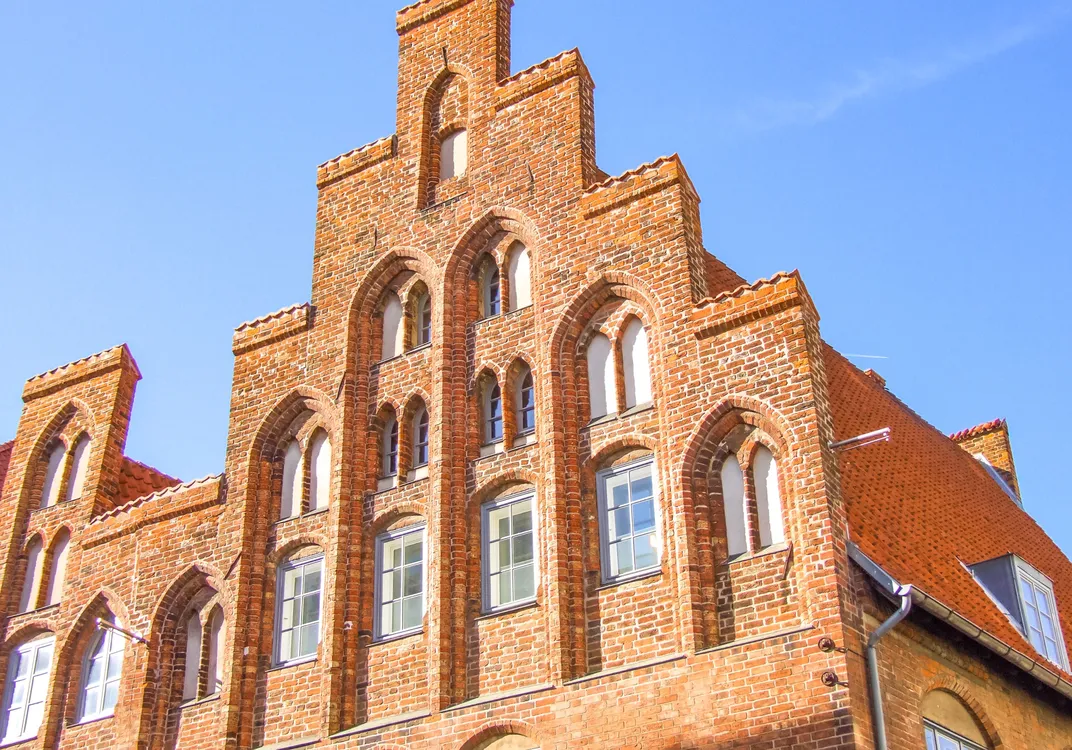 The port cities of Lübeck and Rostock have their own architectural wonders, from the former's mix of Renaissance, Classical, and Baroque structures punctuated by seven Gothic church spires to the latter's bright pink town hall. Both are known for their Brick Gothic structures, a distinct style of architecture most common around the Baltic Sea. 
Cold War Remnants  
Whether it's walking over Potsdam's "Bridge of Spies," reopened to pedestrians just one day after the fall of the Berlin Wall, or bicycling Potsdam's 9-mile portion of the Berlin Wall Trail, which traces the course of the former German Democratic Republic border, experiencing local history is by no means sedentary.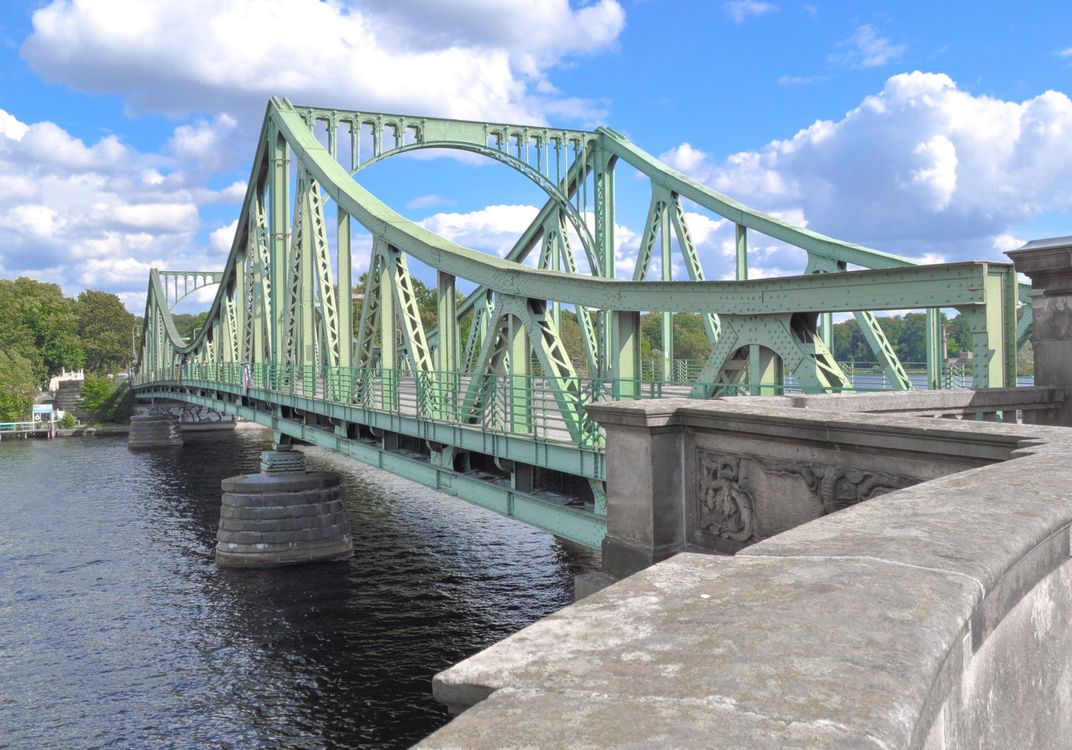 Historic Port Cities  
Learn more about the region's Hanseatic maritime trade history, including that of both Lübeck and Rostock, at the former's European Hansemuseum, or delve into the world of sea vessels at the latter's Shipbuilding and Maritime Museum, housed within a floating cargo ship. Sailing on the Baltic is a favorite area pastime, with Rostock hosting an annual festival each August where you can experience the workings of a tall sailing ship firsthand.  
Regional Specialties  
Snack on Lübeck's famous marzipan at its original confectionary founded in 1806 and still open to this day, purchase fresh-from-the-dock seafood in Rostock, or dine on plates of modern German or new Prussian cuisine at one of Potsdam's many one-of-a-kind restaurants.  
Inspired to learn more about travel in Germany? Visit the German National Tourist Office website to discover something new.