At KiwiCo, a talented and imaginative team of educators, engineers, and makers of all sorts—including actual rocket scientists!—are working hard to inspire, challenge, and delight the next generation of innovators.
With activities passionately crafted by a team of experts and delivered to your doorstep, curious kids can discover STEAM (science, technology, engineering, art, and math) through play. The goal is to help kids unlock their problem-solving skills and foster a lifelong love of science and exploration.
Ready to learn how with two of KiwiCo's favorite crates: the Koala Crate and Tinker Crate? Read on! Use code SMITH at checkout to get 50% off your first month of any subscription today at kiwico.com.
What Is STEAM All About?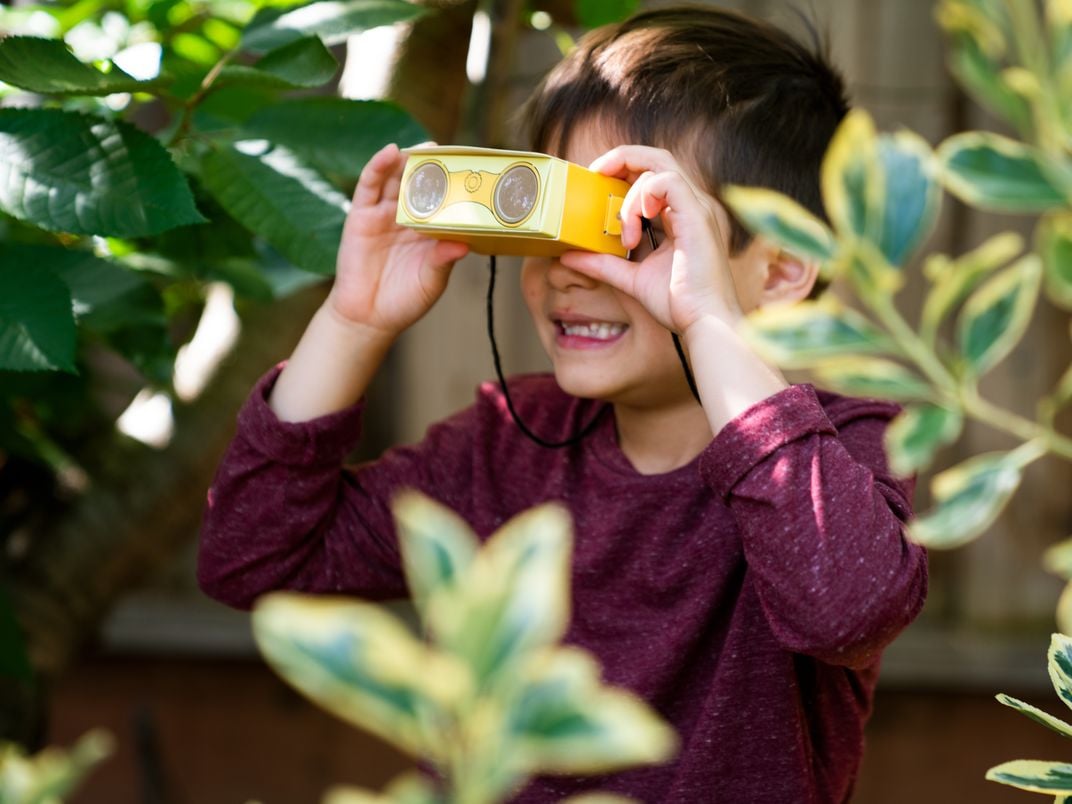 STEAM stands for 'Science, Technology, Education, Art and Math,' and it's not about what you know—it's about how you think. It's a way of helping kids see what they're learning as part of the world around them, like one product designer did as a high school student. "I was never that interested in math as a kid, and always preferred to draw or make things. One day in high school art class, we were studying three-point perspective drawing, and I suddenly realized that I was seeing geometry in action! It was so cool seeing something that once seemed so complex and incomprehensible suddenly make sense when I used a real-world application," they shared. At KiwiCo, "A-ha moments" are everyone's favorite, especially when they involve kids putting together the puzzle pieces of a project in new and exciting ways.
So, how is it done? What is the process of taking a concept from STEAM, and turning it into a crate that arrives at your door, ready to build?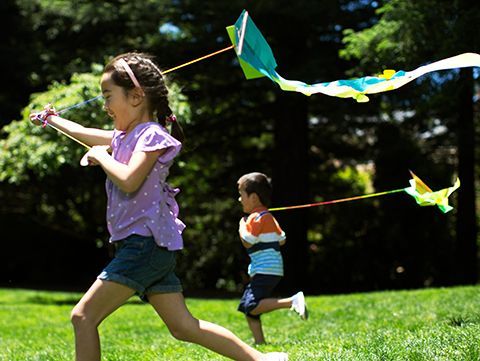 It starts with conceptualizing an idea or a challenge. The Tinker Crate's Biomimetic Grabber began with an idea from Daniel, a KiwiCo product designer. "When I started thinking through the design, I wanted to reimagine the play pattern we see with mechanical grabbers," he says. "Like arcade claws, where you try to pick things up and move them from point A to point B. Classic mechanical designs all felt too stiff and boring, so instead I decided to make the arm flexible and organic, and I looked to the animal kingdom for inspiration. A swan neck is super long and bendy because it's made up of over 20 bones, called vertebrae, stacked on top of each other. The many vertebrae make flexible movements easy while the muscles help keep the neck stable and strong. I knew this was a perfect reference to kick off the prototype process."
Step 2: Prototype. Trying & Trying Again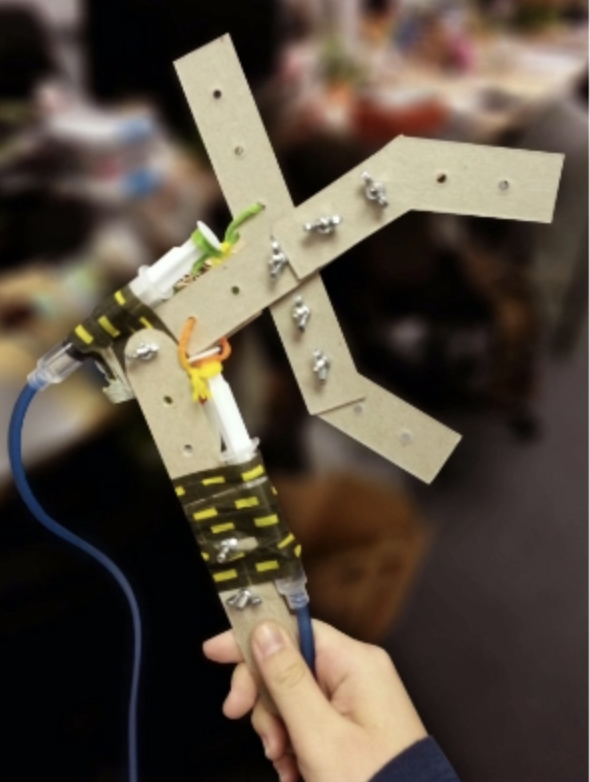 Great ideas happen anywhere and everywhere, and once they're captured, the design team moves into the prototyping phase, where a sample of the project becomes real. While most of the original concepts don't look or work as planned, it tends to be a good thing. Product designers can make small changes as they iterate over and over, with one small change leading the way to a big innovation.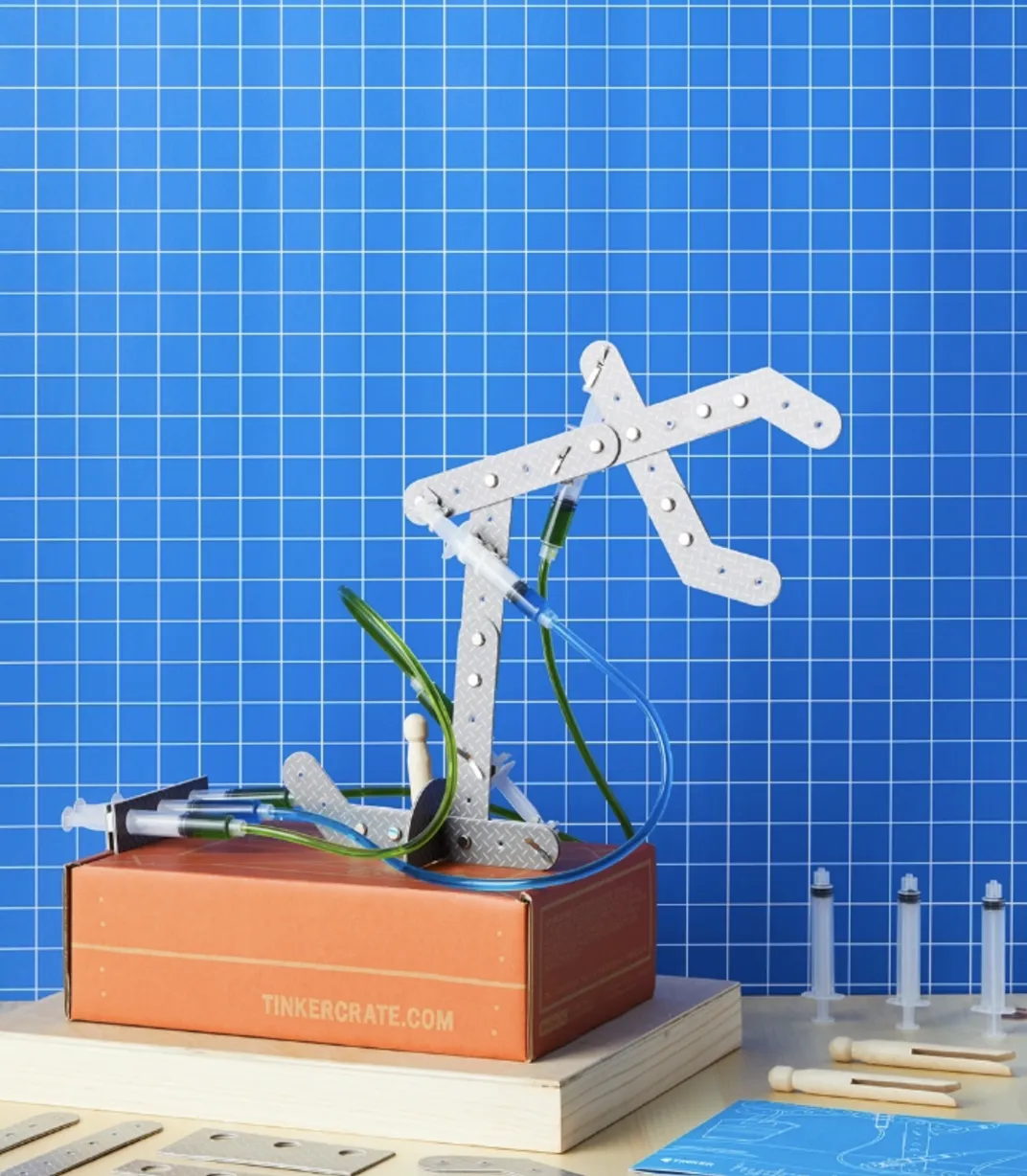 Product designer Rebecca has a fool-proof method for evaluating prototypes: "It's a hierarchy of hype," she says. "1. If my prototype makes me say, 'Whoa, yeah, that's pretty awesome.' 2. If my prototype makes a coworker accidentally say, 'Whoa, that is awesome!' And last but most importantly, 3. if kids try out the product and say, 'Whoa, Awesome!' or an equivalent statement..."
Step 3: Test Some More ... With Kids!
The next phase is to begin testing, both by the KiwiCo team and by kids, who are well known to provide honest, on-the-ground feedback. "Our kid testers are super important to the design process—like mini designers," says product designer Daniel. "Their feedback is what helps us see things that we would otherwise miss. It's one of my favorite parts of being a KiwiCo product designer."
Once the concept and execution are air-tight, the team makes sure the materials are high-quality and easy to work with, and then it ships, landing in the hands of STEAM-curious kids!
Ready to learn about two crates from KiwiCo? Read on.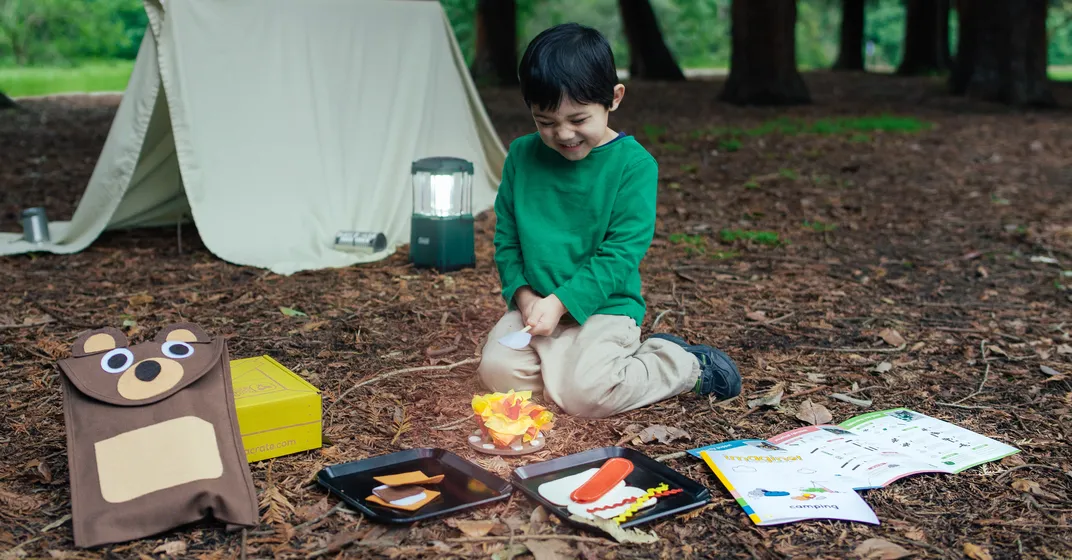 The Koala Crate is perfect for preschool-aged children. The activities in these crates are a great way for kids to explore new materials, tools, and concepts for hands-on learning and fun. With easy and convenient to build projects, kids can learn through play and doing.
In the Camping Crate, kids can get creative with a pretend, camping adventure. Build a fire with an electric tea-light to brighten up a campsite, roast a s'more snack or hotdog (be sure to top it with fabric ketchup!), or decorate a backpack bear to store away your camping tools when done.
With the Safari Crate, it's easy for little ones to start exploring Zoology. Embark on a wild safari expedition complete with three engaging activities and a bonus magazine. Create safari toy puppets to explore textures, colors, and patterns. Make a pair of binoculars or play a memory game with mix-and-match animal cards—the sillier the animal combination the better.
Made for kids ages 9-14, the Tinker Crate includes "low threshold, high ceiling" activities making STEAM accessible and fun for all types of learning­—and inspiring young innovators to tinker and take their creations to the next level. Through seriously fun projects and activities, kids can expect to cover topics ranging from engineering (mechanical, electrical, and industrial) to science (chemistry, biophysics, astrophysics), and more! The crates come with blueprints to take them through each step of the project, Tinker Zine (a magazine with science content and activities), as well as online video tutorials with tips and tricks. With a Tinker Crate, kids can turn their kitchen table into a STEAM laboratory, all while building their curiosity and confidence.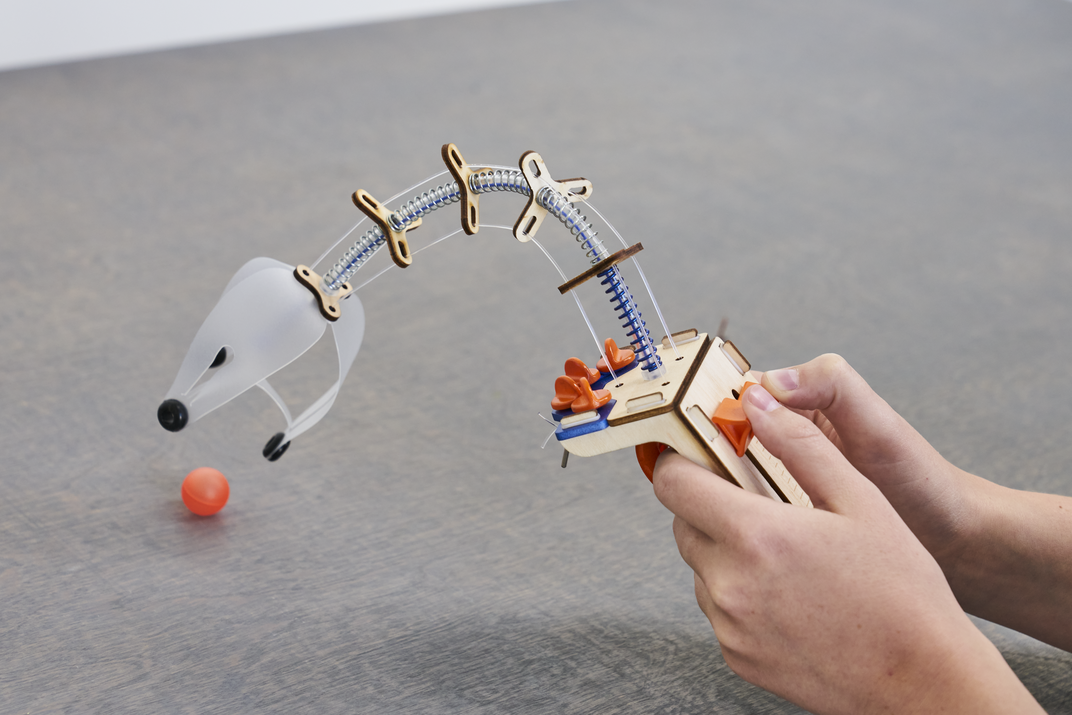 "When something is biomimetic, it means it was inspired by nature," says Daniel a product designer at KiwiCo who created the the Tinker Crate's Biomimetic Grabber. "A lot of engineering problems are actually solved thanks to the animals and plants around us. For instance, whale fins inspired the shape of wind turbines, fireflies inspired energy-saving light bulbs, and swans were the main inspiration behind the Tinker Crate Biomimetic Grabber." The Biomimetic Grabber was inspired by the numerous vertebrae in a swan's neck and reimagines the play pattern seen with mechanical grabbers. Feeling that the classical mechanical designs were a little boring, he looked to the animal kingdom for his inspiration. The result being a long flexible machine that can maneuver with a dynamic range of motion, picking up objects like small bouncy-balls, or even soft tissues straight from the box.
Imagine harnessing the Sun's energy to transform an object's state of matter. With the Tinker Crate's Solar Crayon Recycler, kids can utilize trapped heat to melt crayons and reshape them into an original shape, as well as learn how the Sun can be a source of renewable energy. "When I was in the fourth grade, my science fair project was a pizza box solar oven. I thought it was super cool that I could use the power of the Sun to melt stuff. And, as a product designer, I still think it's super cool," says the designer of the Solar Crayon Recycler. "I designed it so that the light from the Sun bounces off the walls and concentrates in the center of the hexagon, which increase the melting power."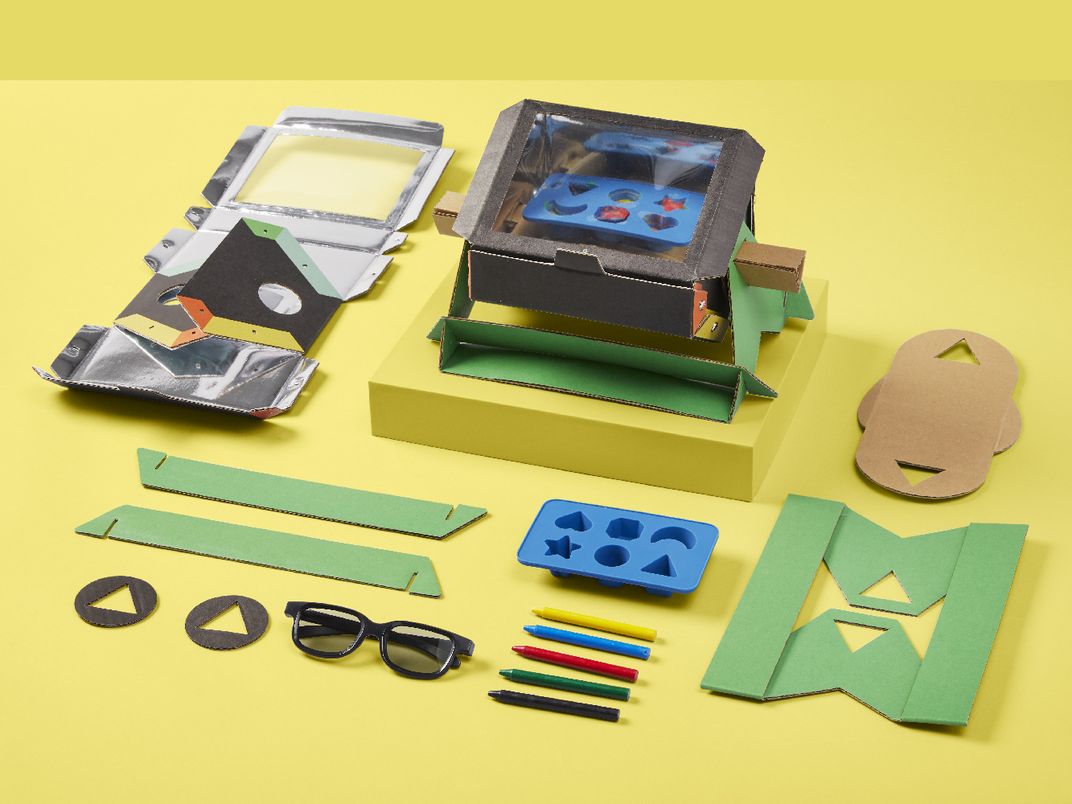 The clear window lets plenty of sunlight into the black box while the shiny interior acts like a mirror, letting the light bounce around longer without escaping, and ultimately heating up the interior. The result: melted crayons and a lesson in renewable energy sources!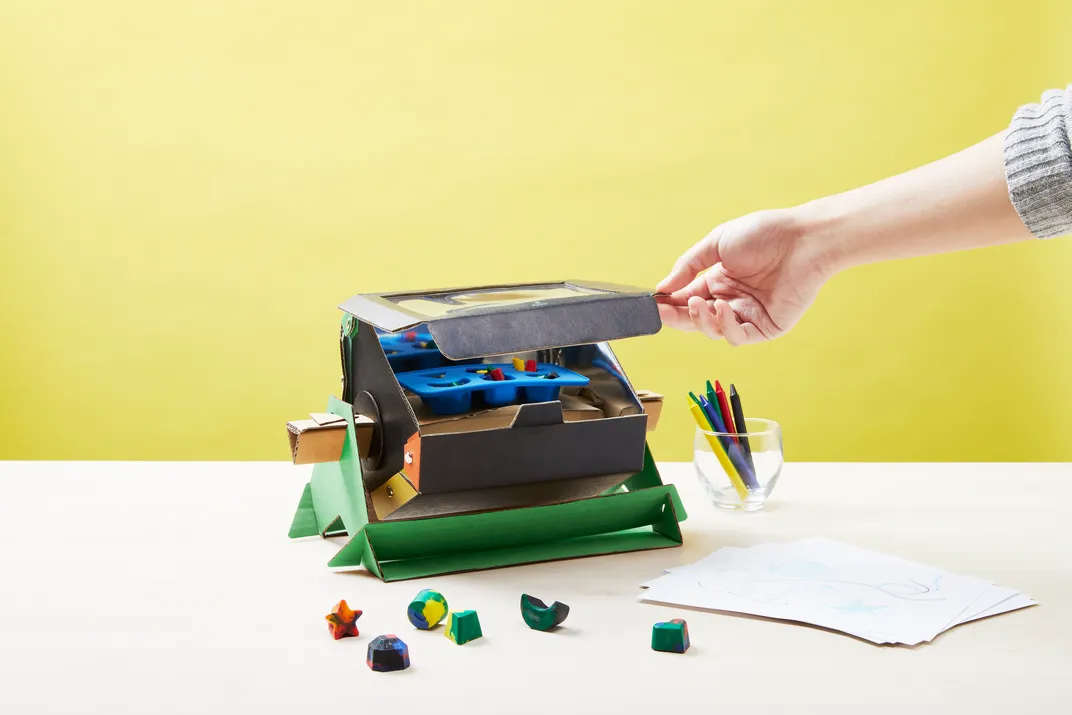 While KiwiCo's crates go through a formal prototyping process, part of the fun is in seeing what kids come up with when they open each box—no two minds are exactly the same, and the imagination and creative thinking the crates inspire will let every kid see themselves as a scientific pioneer.
Don't forget to use code SMITH at checkout to get 50% off your first month of any subscription today at kiwico.com!