Picture it: spotting the glowing trail of a rocket illuminating the night sky, leisurely relaxing on sun-soaked beaches between surf lessons, zipping through lush natural habitats on a thrilling wildlife adventure, or setting off on crystal-blue waters to bring home the catch-of-the-day—all the while, the siren call of the open road beckons and before tucking in at cozy bed-and-breakfast or premier campsite, the next day's adventures tease its possibilities.   
On Florida's Space Coast, this vision can become a reality. From Titusville, home to the Kennedy Space Center, all the way south to Palm Bay, an angler's paradise and wildlife enthusiast's haven, there are plenty of spots worth pulling over for and staying a while. Whether planning ahead or just simply letting the road be your guide, we've pulled together a north-to-south itinerary sure to ignite liftoff into an epic road trip of your very own.
Titusville - Northernmost 
The northernmost tip of Florida's Space Coast is home to Titusville, known for being one of the area's most treasured gems and an ideal jumping off point for a grand adventure. The fabric of the family-friendly town is equal parts space exploration, laid-back beach haven and an outdoor oasis. To boot, the downtown district, the city's historic heart, is filled with unique arts and culture spots and quirky restaurants to take in along Washington Avenue, like the Historic Titusville Playhouse or the Playalinda Brewing Hardware Store, a modern microbrewery situated in a building more than 100 years old! At just 45 minutes from the Orlando International Airport, Titusville has easy access to the I-95 corridor, a number of bed-and-breakfast options, and some of the best RV campgrounds in the country, making it an ideal destination to hit on the first leg of your trip.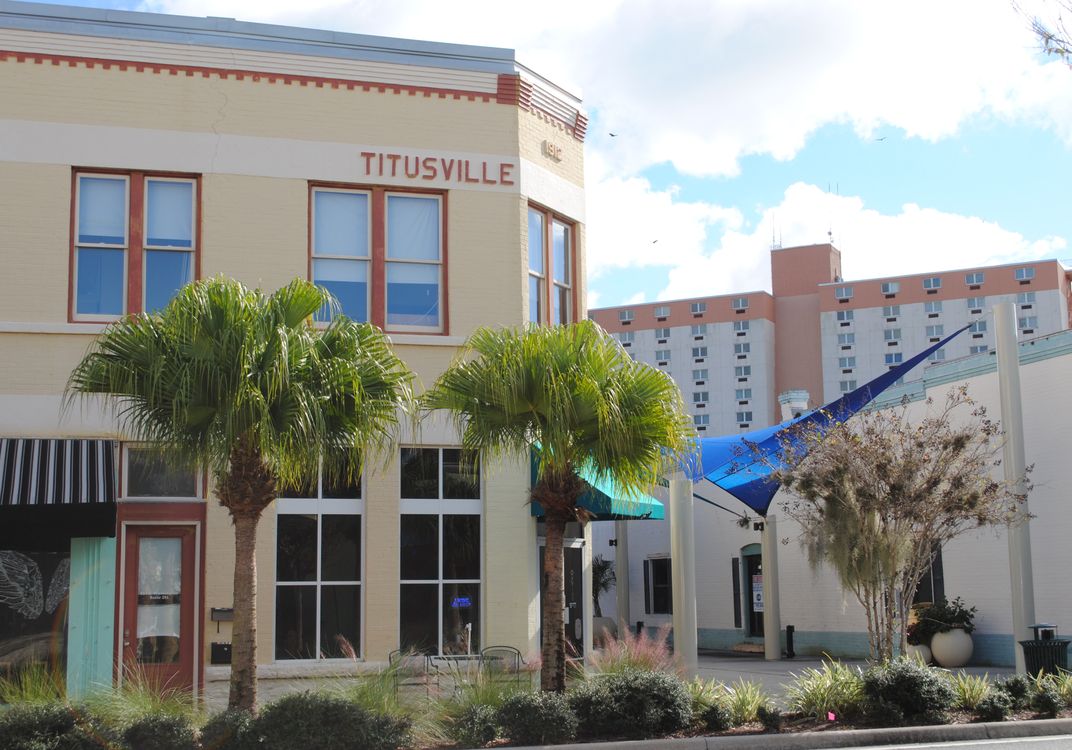 Start things off with a day at the Kennedy Space Center's Visitor Complex, where Gateway: The Deep Space Launch Complex, its newest attraction, invites you to discover current and upcoming cutting-edge innovations in space exploration and even experience a taste of space travel through one of its four unique journeys. For a day filled with history, spend a morning touring the Cape Canaveral Lighthouse which has been an active navigational aid for the United States Coast Guard for more than 150 years before heading over to White Sands Buddhist Center. The monastery offers a peaceful vantage to view three of the largest granite statues of the Buddha in the state. Wrap up with a mindful pause at the nearby reflecting pond.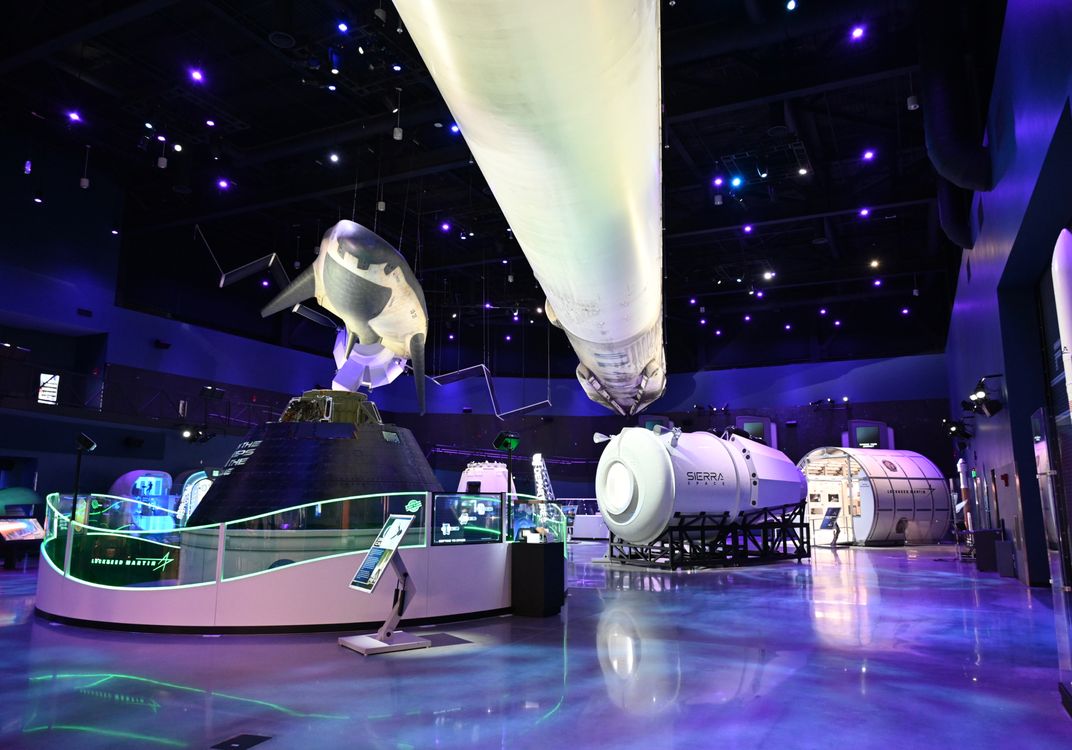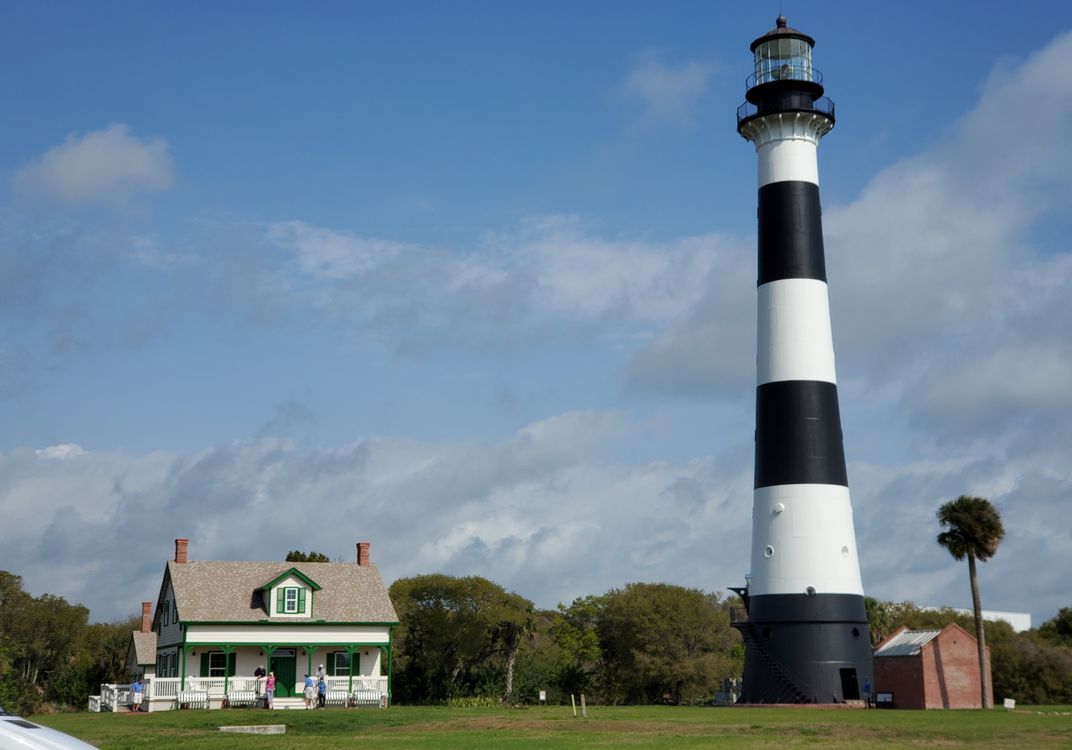 If you're timing a trip around a rocket launch, one of the best, and closest, locations to witness the blast off is Playalinda Beach on Canaveral National Seashore, where the pristine shoreline affords sweeping and dramatic views of rockets on their way to outer space—and beyond! Launch viewing is dependent on the launch type and its schedule, so checking availability prior to your visit is recommended. 
Cocoa Beach, Merritt Island, and Port Canaveral – Upper Middle 
Heading south along I-95, make your way to Cocoa Beach, the ultimate authentic Florida beach town. Part tech hub, part cozy surf town, Cocoa Beach boasts a legendary history, home to 11-time surfing world champion, Kelly Slater and iconic haunts of former astronauts, alike. Explore the nostalgic ambiance of Historic Cocoa Village in the morning, then drive to the beach for a bite along the nearby Westgate Cocoa Beach Pier. For the most complete beachside experience be sure to spend a day on the water, whether that's surfing, parasailing or just splashing around in the crystal-blue waves.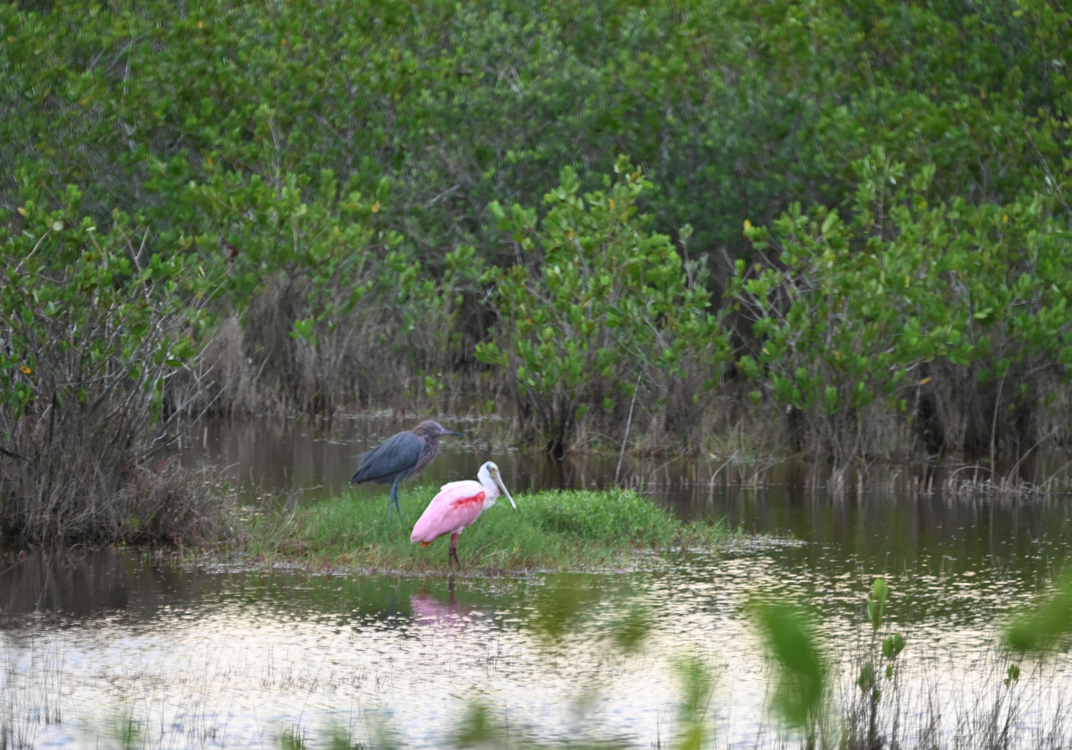 A short drive west from Cocoa Beach lies Merritt Island, an excellent access point to mangrove islands, wildlife sanctuaries and conservation areas. You'll find nature trails for walkers and bikers of all skill levels and locations to observe the diverse flora and fauna of the region—including hundreds of bird species!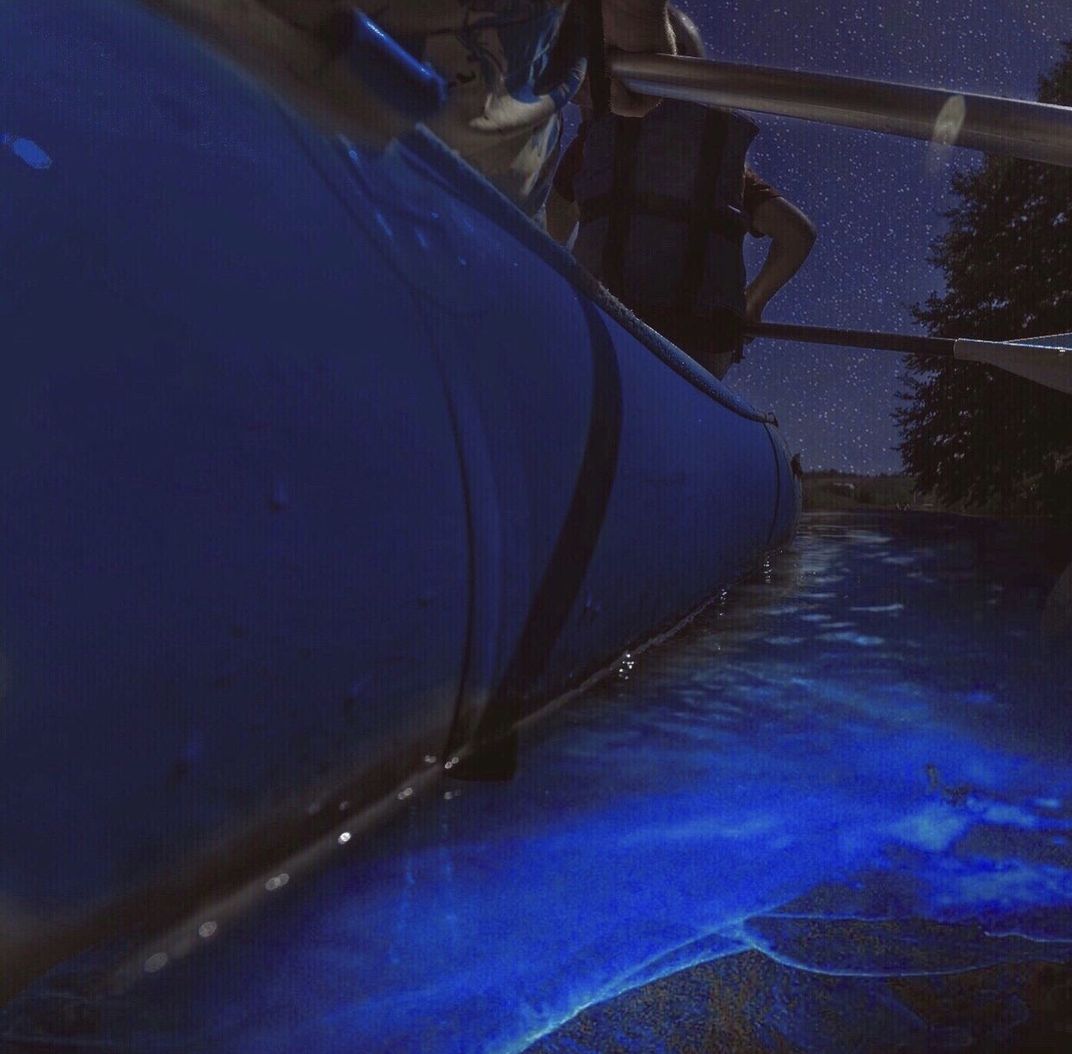 Take a scenic ride through Merritt Island National Wildlife refuge's 140,000 acres along Black Point Drive to see native wildlife by day, then head back for a kayak trip on the Indian River Lagoon where nighttime tours between June and October let you observe the breathtaking experience of bioluminescence. With every stroke of your paddle, the water alights with an ethereal green-blue glow you won't soon forget. 
Adding a road trip is the perfect way to extend a vacation that includes a cruise, especially since Florida's Space Coast is also home to Port Canaveral, the busiest passenger cruise port in the world. Situated on the water, it's an ideal location to enjoy some of the freshest seafood in Florida; stop at Wild Ocean Seafood Market for a dock tour where you can learn about the area's shrimping and fishing history then hop aboard one of many regularly-departing fishing charters. Wrap up with one-of-a-kind waterfront dining during a night on the town before heading down to the beach to watch a rocket launch from the nearby Kennedy Space Center.  
Viera – Middle
Families love Viera, and it's easy to see why—from the world-famous Brevard Zoo to the USSSA Space Coast Complex, home to year-round youth sporting events, the area has seemingly endless spots to both relax in nature and have a front row seat to the action. What's more, Viera has some of the best dining around—offering a perfect way to relax and refuel for a full day's adventure.   
At the Brevard Zoo, Expedition Africa on the Nyami Nyami River and Treetop Trek Aerial Adventure offer unforgettable encounters with some of the zoo's more than 800 animals. Take a guided kayak through an animal exhibit to learn about the species in the habitat or climb to exhilarating heights to spot spider monkeys before soaring down via zipline.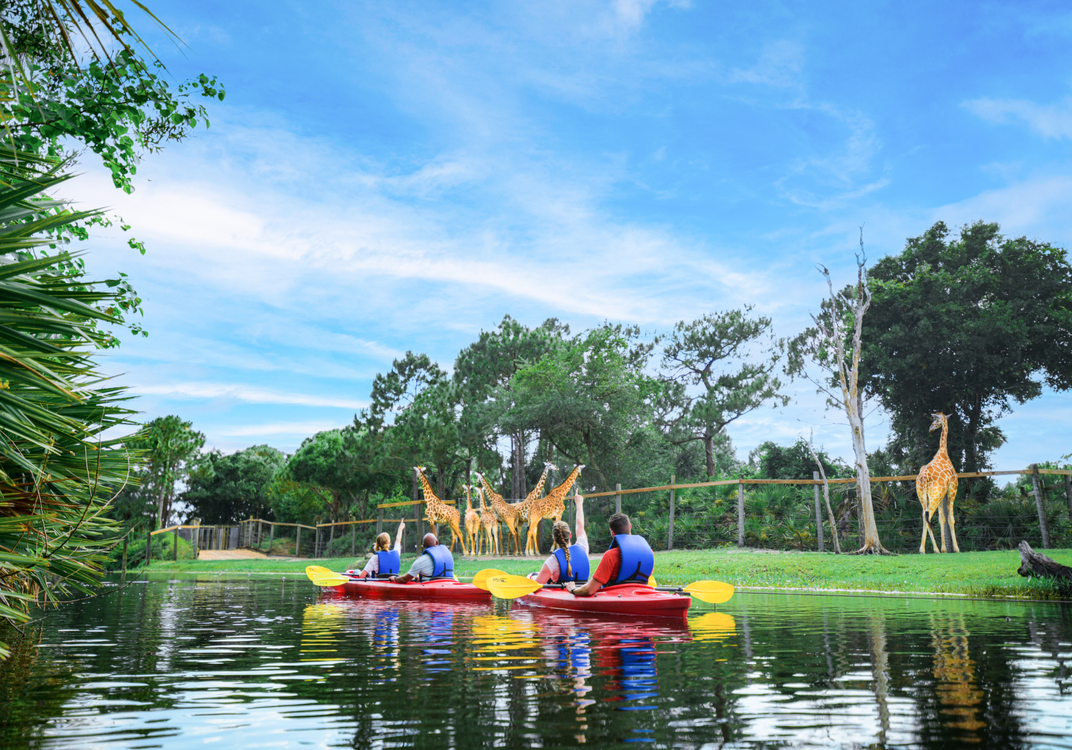 For baseball and softball lovers, the USSSA Space Coast Complex is the premier complex for youth tournaments and was formerly the training facility for major league baseball teams like the Washington Nationals and the Florida Marlins. Today, the complex is the home of the Women's Professional Fastpitch (WPF) team, the USSSA Pride. After catching a game, drive a short way to the Ritch Grissom Memorial Wetlands (also known as the Viera Wetlands), where photo enthusiasts can hone their skills by zooming in on brightly-colored flowers and even more brightly-colored birds. The area, located between the Moccasin Island Tract and the Brevard Zoo, is known for its exceptional natural beauty and for the numerous wildlife that make their homes along the coast.   
Melbourne & The Beaches – Southern and Coastal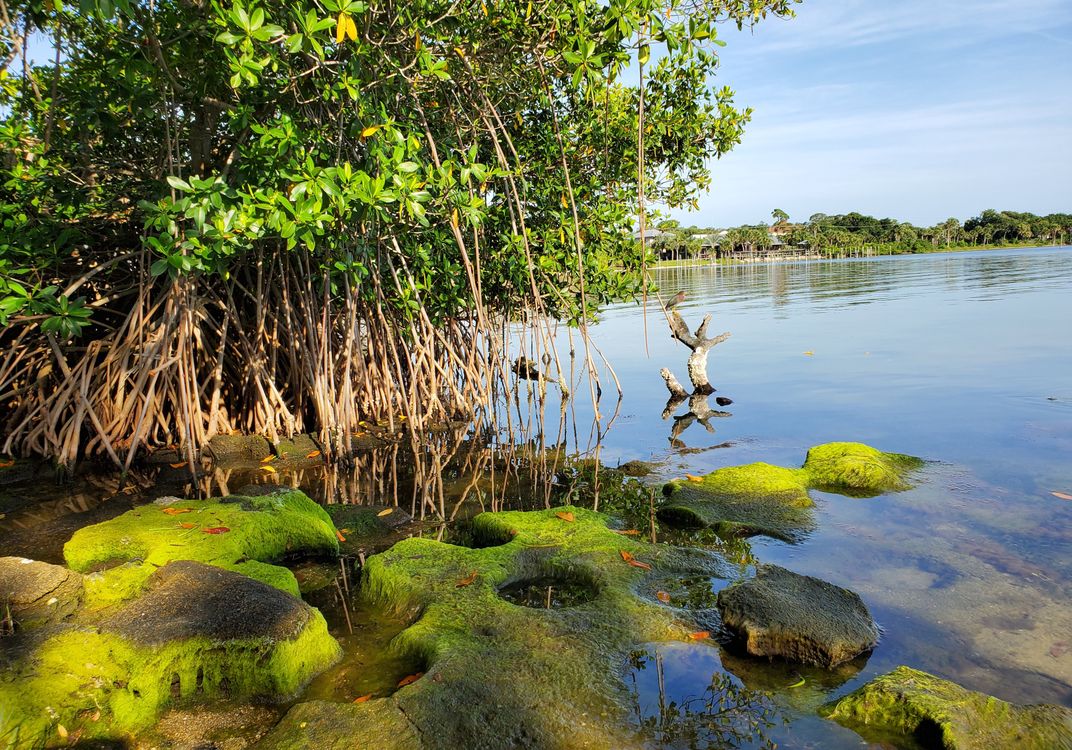 Home to some of the most memorable beaches, this portion of the trip really puts the "coast" in "Space Coast". Start with a beachfront picnic at one of the area's famed sandy stretches, like Indialantic or Melbourne Beach, then soak in the area's art scene with a walk around Eau Gallie Arts District where the streets are lined with galleries showcasing works from local artists and craftspeople, and numerous buildings are adorned with large-scale murals that capture the area's charm. History lovers will also find plenty to discover here. At house museums, like Rossetter House Museum and Gardens and Green Gables House, each room offers a glimpse into the past.   
The Space Coast's waterways are popular with friends of all species, from manatees to dolphins. A stop by Archie Carr Wildlife Refuge offers a chance to learn about loggerhead and green sea turtles, protected in this part of the state since the early 1990s.  
Palm Bay - Southernmost 
Palm Bay, siutated at the southern end of Florida's Space Coast, is more than a final stop—it's the stop that will make you say, "we have to come back soon!" From here, I-95 offers an easy way to make your way back north or continue south.  
A nature lover's paradise, Palm Bay is home to more than 29 parks, each with its own specific personality. At Grapefruit Bike Trail, bikers can cruise through hills and valleys at their own pace, and as the sun sets over the water, aspiring yogis can take paddle board yoga classes—the perfect way to unwind and soak in one last magic sunset.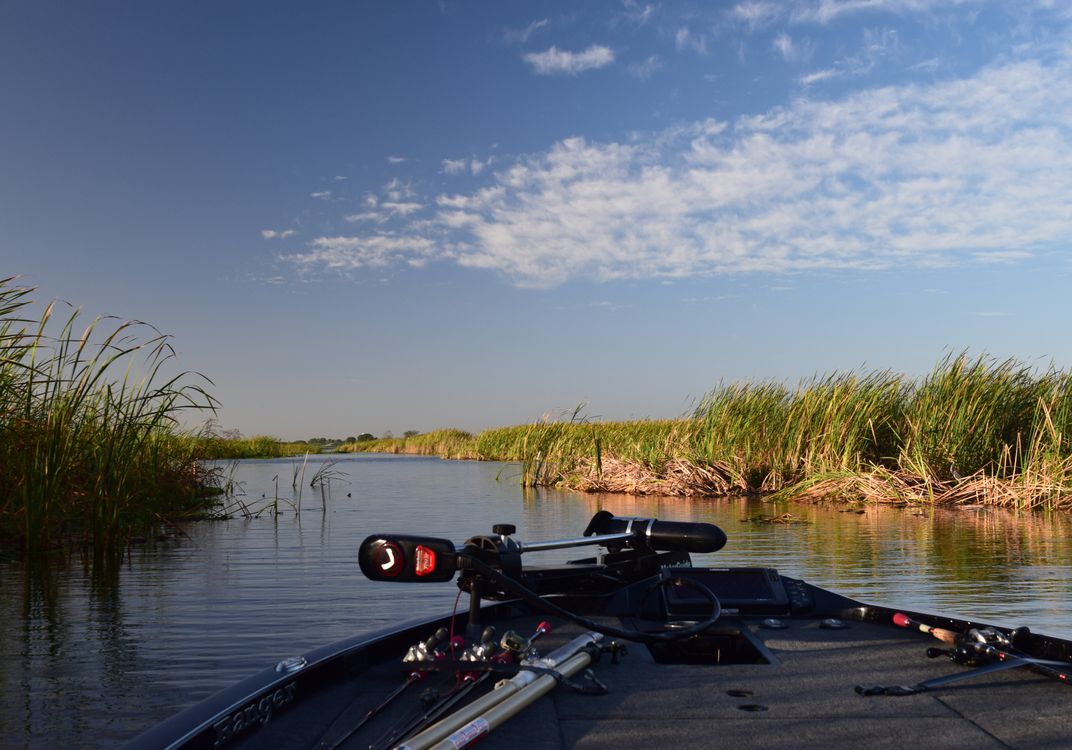 Turkey Creek Sanctuary is a 130-acre preserve that acts as a major hotspot for migratory birds, and tree aficionados will delight at the chance to see sand pines, saw palmettos and live oaks.   
For fishing fans, Palm Bay is the place to be, with Stick Marsh rated as one of the top bass spots in Florida. While the 6,500-acre impound is also home to shellcrackers, bluegill, catfish and species, it's catch-and-release policy for largemouth bass makes angling here a delight.  
And last, but certainly not least, a crown jewel awaits at the very southern end of the county—Sebastian Inlet State Park. Here, the Indian River Lagoon and the Atlantic Ocean meet, providing visitors with a true one-stop spot for all the things the Space Coast is known for. Whether you're looking to spend the day on the water, hike through diverse ecosystems or camp out away from the world, the area is akin to an all-inclusive resort with everything imaginable for the perfect adventure within reach.