Just a short ferry ride from Taiwan are a myriad of eclectic and jaw-droppingly scenic offshore islands ripe for exploring. From natural sculpture gardens and infinity pools, to abandoned military facilities and Qing Dynasty architecture, these islands merit an addition to any itinerary, whether as a day trip or an overnight excursion. One day you could be touring the massive basalt-column formations on Yuweng Island; the next, whale watching off of Turtle Island or admiring the brightly painted oceanfaring canoes of the Yami people. Here are ten of Taiwan's "floating theme parks" not to miss.
— Penghu County —
1) Yuweng Island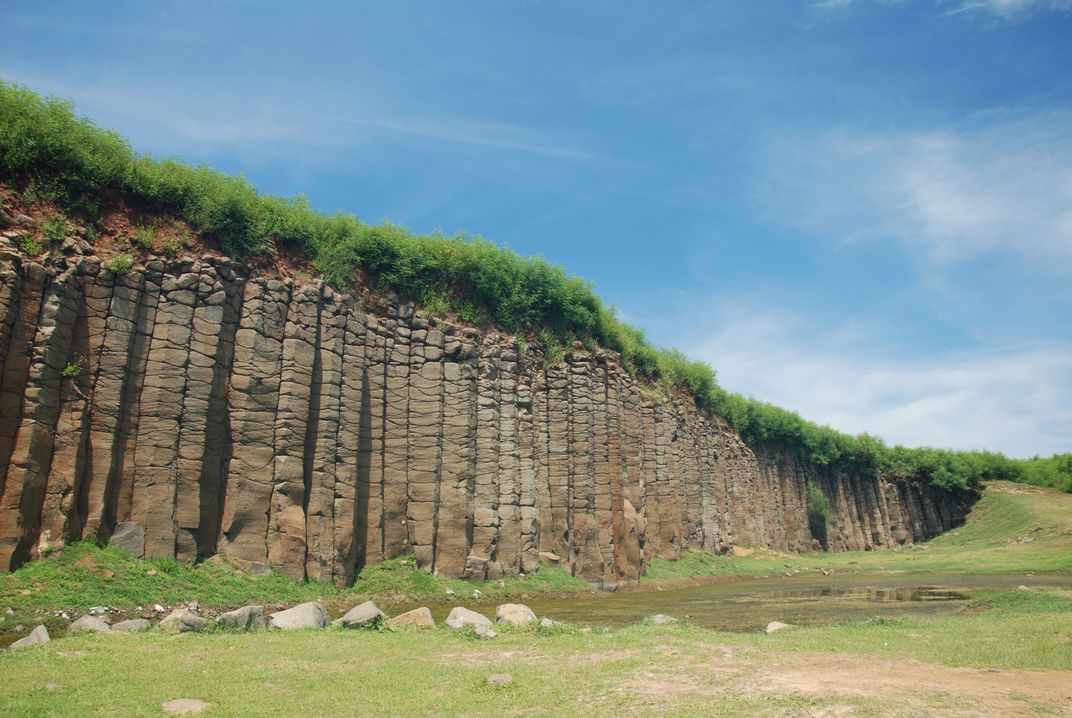 Often described as "pearls scattered on the turquoise sea," the Penghu Islands are distinguished by their dramatic volcanic cliffs and delightfully slow pace of life. Yuweng, the archipelago's westernmost island, is best reached from the 1.5-mile-long Penghu Great Bridge from Baisha Island. Home to impressive basalt-column formations, including the Daguoye Columnar Basalt, Secret Three Stone Walls and Chixi Rock Waterfall, Yuweng is a hiker's and geologist's paradise. Especially notable is Whale Arch, a basalt-column cliff shaped like a sperm whale.
History buffs flock to Yuwengdao Lighthouse, Taiwan's oldest, as well as Erkan Village, a collection of heritage residences in the old southern Fujian style, and Xiyu Western Fort, built to defend the island against pirates and invaders.
2) Qimei Island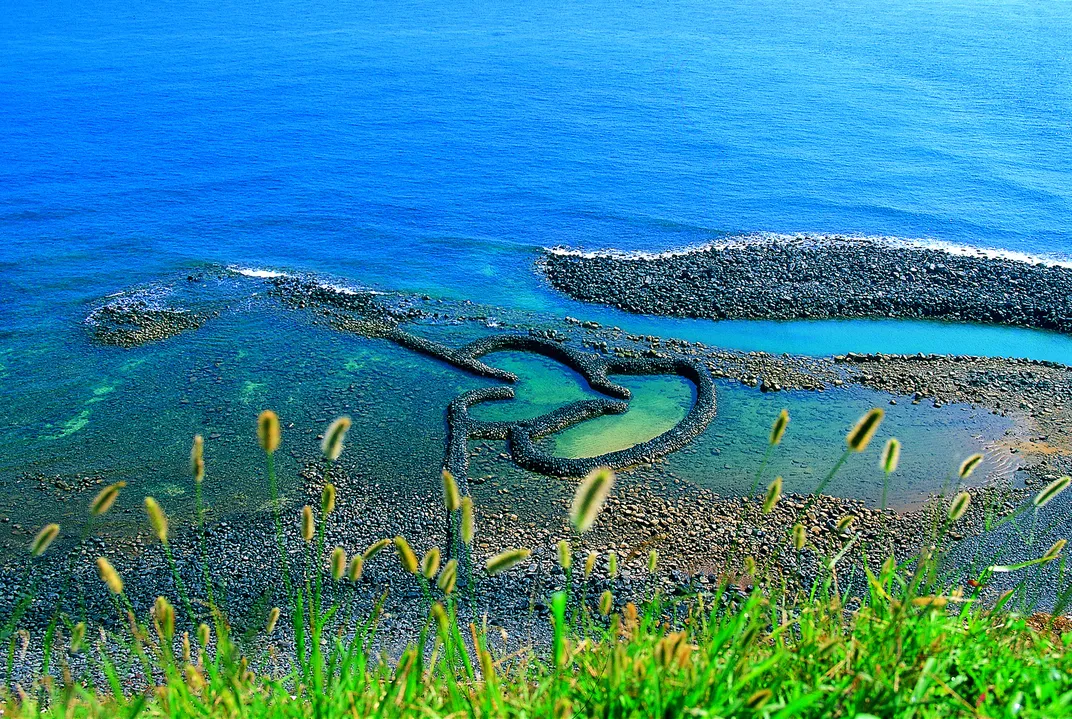 Qimei's claim to fame is the iconic Twin Hearts Stone Weir. Resembling two hearts stacked on top of each other, this massive ancient fishing trap today lures a steady stream of couples and newlyweds in search of a romantic backdrop. Other well-known coastal formations include "Little Taiwan" and "Waiting for Husband Rock," named for their resemblances and best seen from coastal observation decks. For a dose of Ming Dynasty history, visit the well known as the Tomb of Seven Beauties. Legend has it that here, faced with a pirate invasion, seven damsels dove to their deaths.
3) Jibei island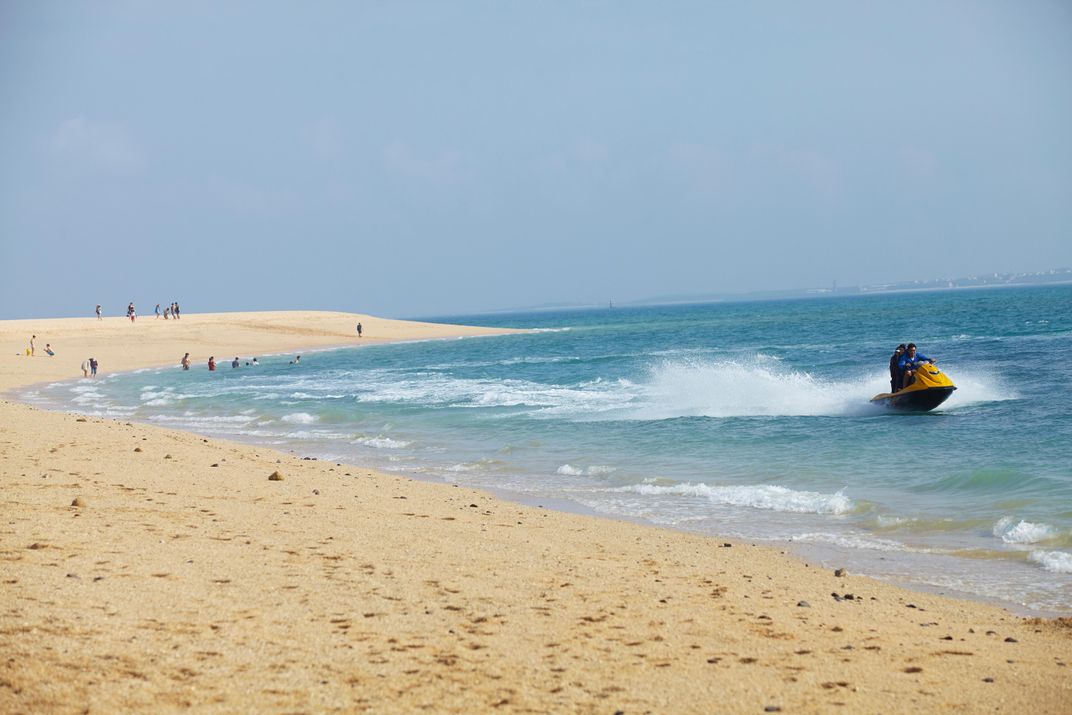 Known for a sandspit that stretches nearly a mile into the ocean, Jibei is a sun and sport paradise. The resort at Jibei Sand Beach is the perfect launch site for all manner of water activities, from parasailing to snorkeling to sunset boat tours. Elsewhere on the island, visitors can catch a glimpse of more than 80 preserved stone fishing weirs, in addition to protected sea turtle nesting grounds.

— Lienchiang County —
4) Beigan Island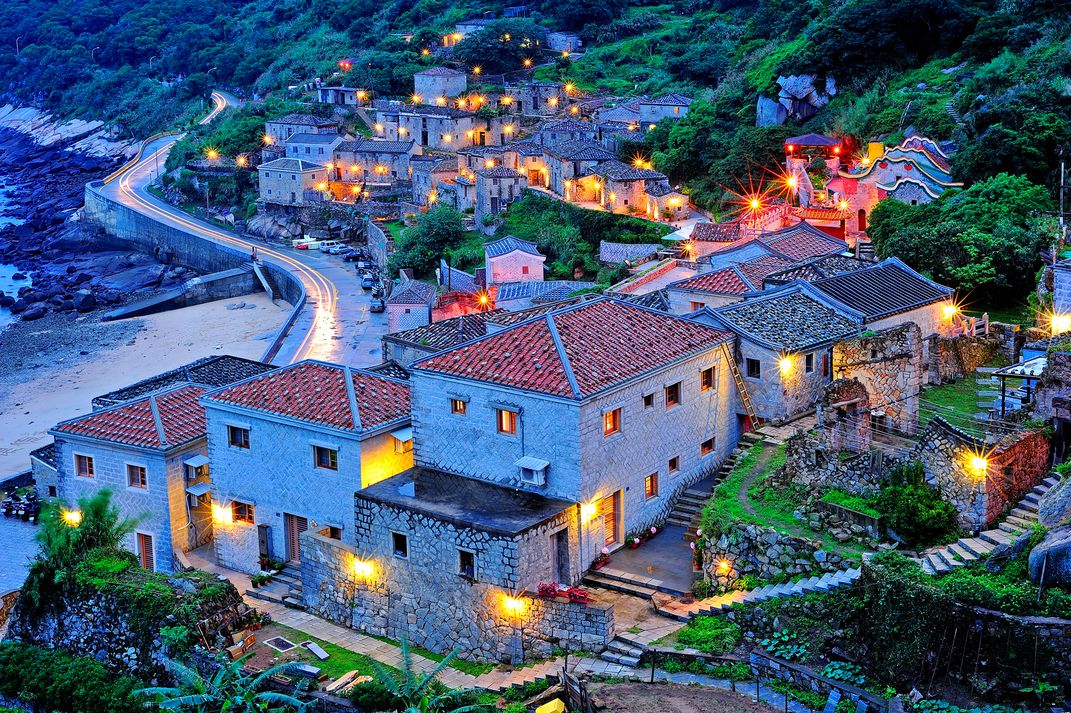 Far to Taiwan's northwest, within sight of China's Fujian Province, are the sparsely populated Matsu Islands, characterized by massive granite outcrops, traditional architecture and PRC/ROC Cold War military history. Beigan Island's Luoshan Nature Trail is popular for its breathtaking coastal scenery and migratory bird viewings. Along the way, visitors pass an abandoned military facility as well as the War and Peace Memorial Park Exhibition Center. The historic fishing village Qinbi is another must-see for its two-story stone houses, built to catch the ocean breeze and withstand pirate attacks.
5) Dongju Island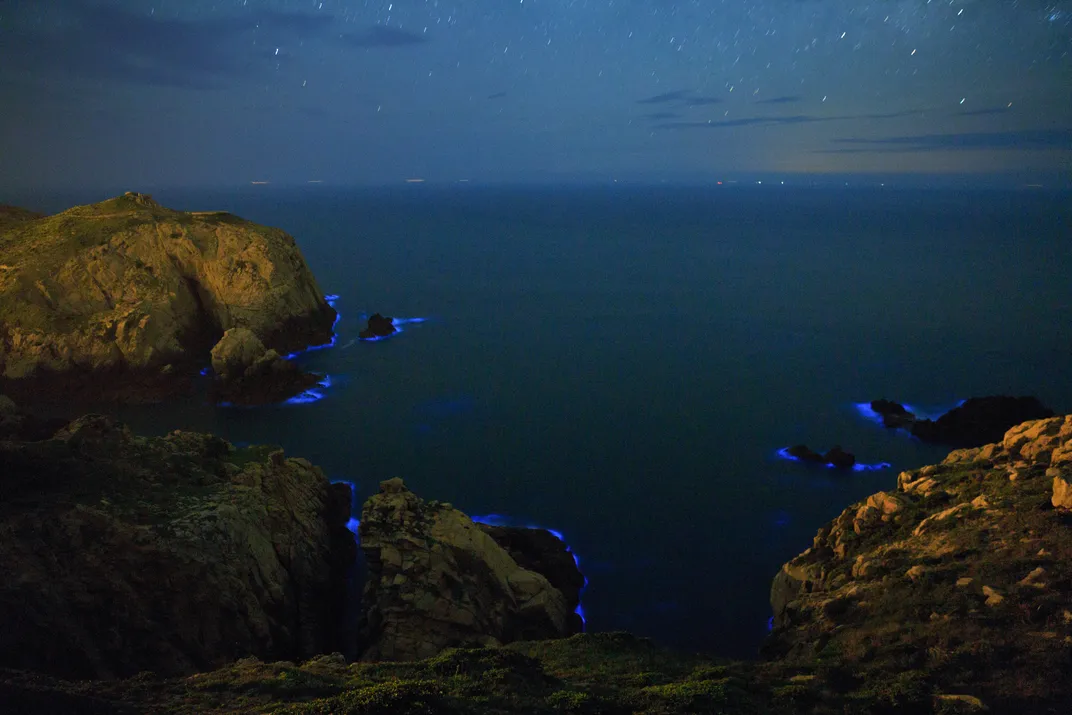 Dongju Island is a photographer's dream. Here, traditional fishing villages look much as they did centuries ago, and their beauty attracts creatives from near and far. With its tier-stacked houses, fishing vessels, retired Cold War tanks, flaming orange-red temple and 19th-century lighthouse, Fuzheng Village is straight out of postcard. Once abandoned, the smaller Dapu Village has experienced a rebirth in recent years through artist residencies and homestay programs.

By night, Dongju is one of the best places in Matsu to witness the "Blue Tear" phenomenon, when clusters of marine plankton, disturbed by the crashing waves, glow a majestic, bioluminescent blue.
— Kinmen County —
6) Greater Kinmen and Lesser Kinmen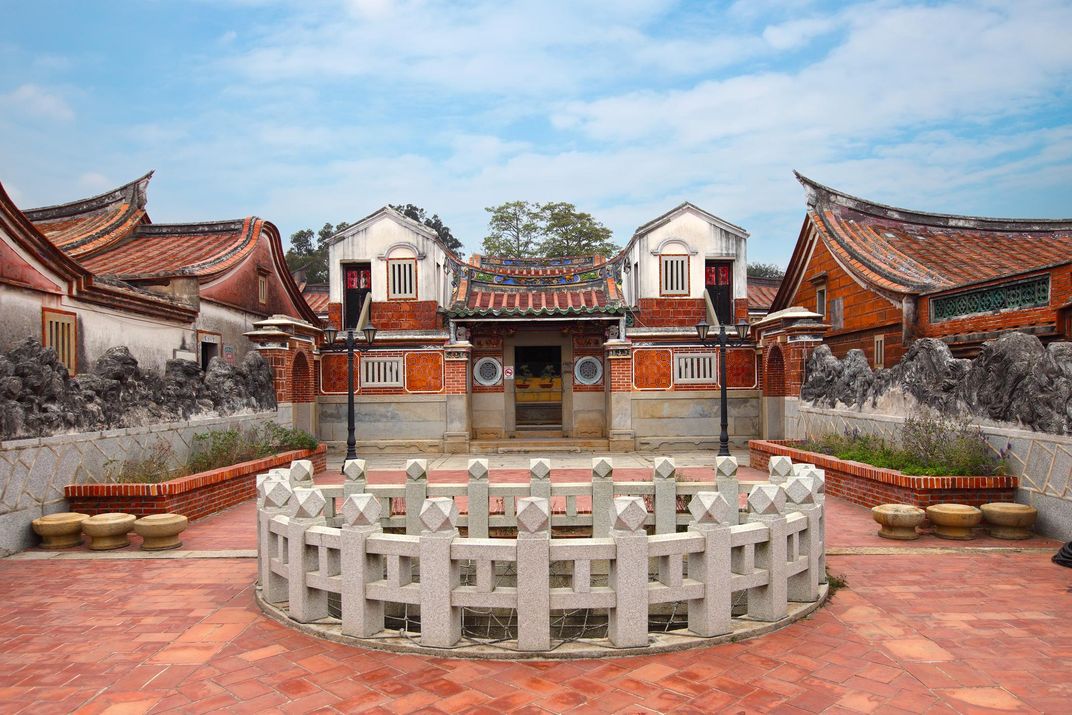 Just over a mile from mainland China lie the Kinmen Islands. Though the military maintains a large presence, today tourism is king. Running through the 700-year-old town of Jincheng on Greater Kinmen, the charming flagstoned​ Mofan Street is a great place to shop and pick up a souvenir. Nearby, the 17th-century Qinmeng Dynasty Military Headquarters houses a museum on the islands' history. For a glimpse into the region's modern military history, visit the Guningtou Battle Museum, August 23 Artillery Battle Museum and Hujingtou War Museum, or head to the impressive granite Zaishan and Siwei Tunnels, designed to house gunboats.
Two other landmarks are the Shanhou Folk Culture Village, a living museum that dates back to the late Qing Dynasty, and the Beishan Ancient Western-style House, one of more than 100 colonial-style houses built by wealthy merchants in the 19th and early 20th centuries.
— Pingtung County —
7) Little Liuqiu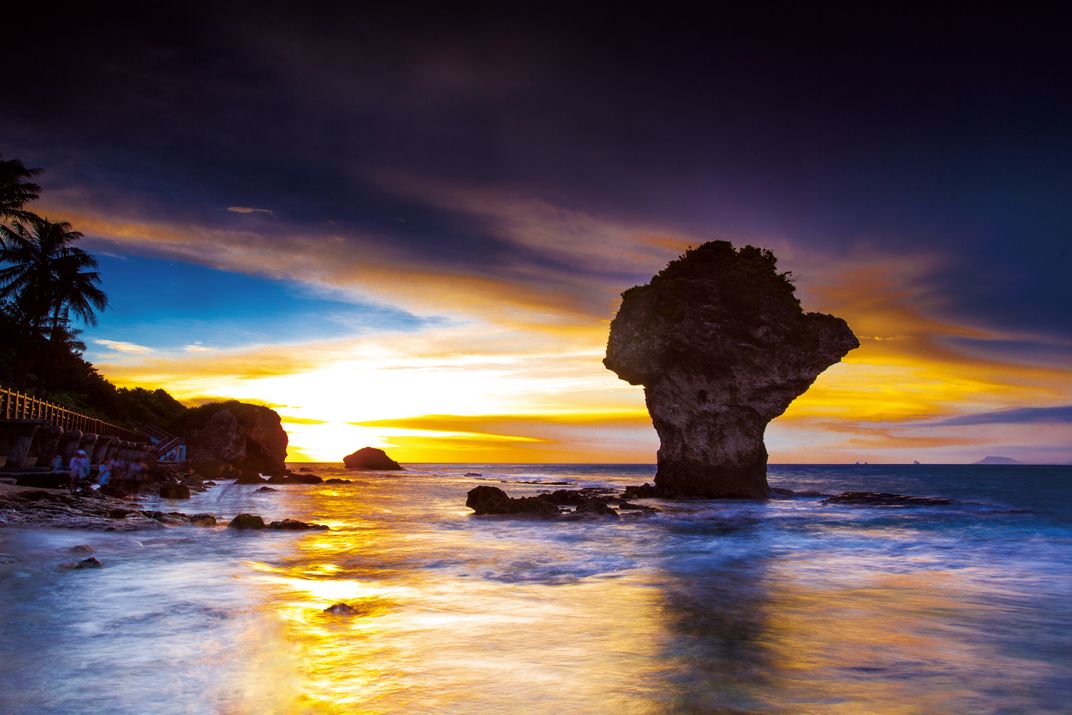 Made up almost entirely of coral, Little Liuqiu is an easy day trip from Kaohsiung City. Distinctive bed and breakfasts on the island also draw visitors in search of a relaxing weekend vacation. On a scooter or mini-bus, travel between Instagram-worthy rock formations including Wild Boar Trench, Vase Rock, Beauty Cave and Black Devil Cave. Glass-bottom boat tours and nighttime eco-tours of the tidal zones are popular, and fresh, inexpensive seafood is plentiful.
— Taitung County —
8) Green Island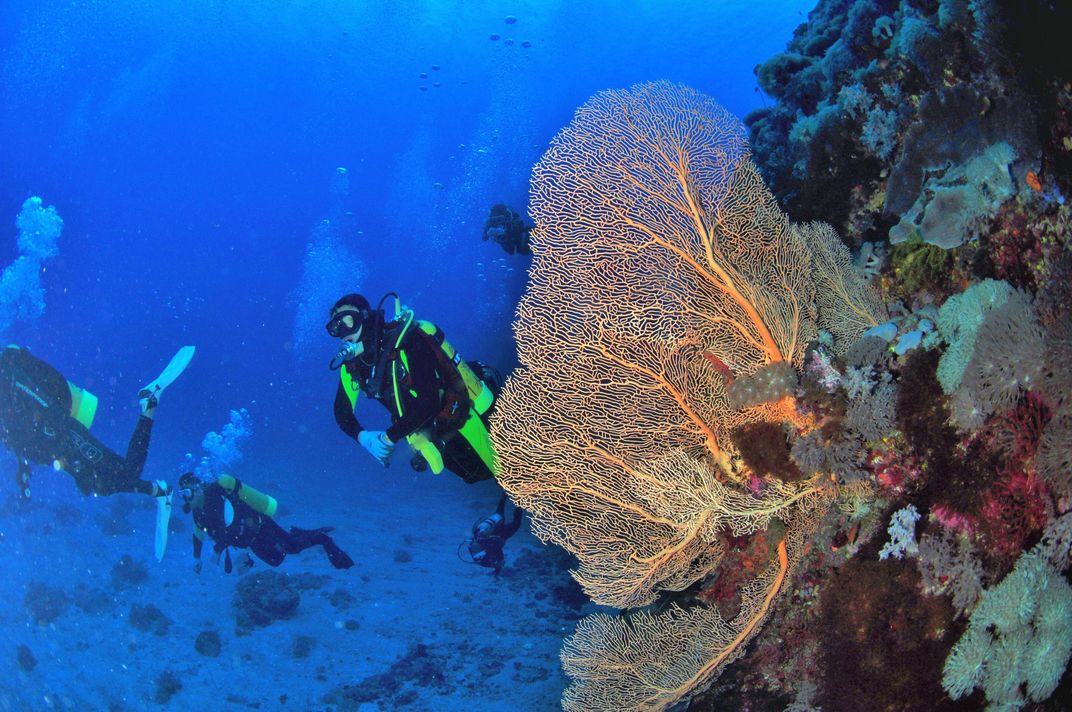 This volcanic island is a favorite of cyclists for its coastal roads overlooking lush, craggy shorelines. Brightly colored reefs attract snorkelers and divers, and hikers are drawn to scenic inland trails such as the Guanyin Cave trail, which features an underground waterway and shrine dedicated to the Goddess of Mercy. Visitors looking to understand the island's complicated past should visit the Green Island Human Rights Culture Park, home to a complex that once housed political prisoners. The Zhaori Hot Spring, one of the world's only saltwater hot springs, is nature's version of an infinity pool and a relaxing way to start or end a day on the island.
9) Orchid Island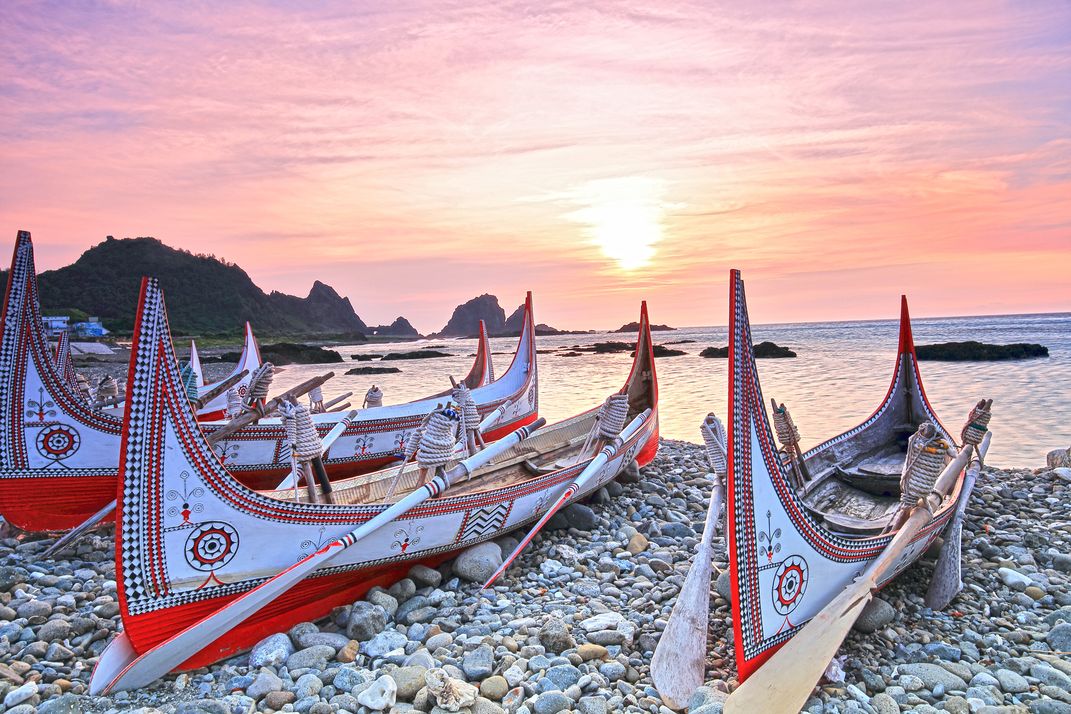 Farther east is Orchid Island, a scenic volcanic island covered in rainforest that the Yami people call home. A coastal loop road takes visitors past six villages, featuring the Yami's brightly painted canoes and traditional stone-and-wood dwellings, built partially underground. The island boasts some of East Asia's best snorkeling and diving, and a guided flying fish boat tour is a must.

— Yilan County —
10) Guishan (Turtle) Island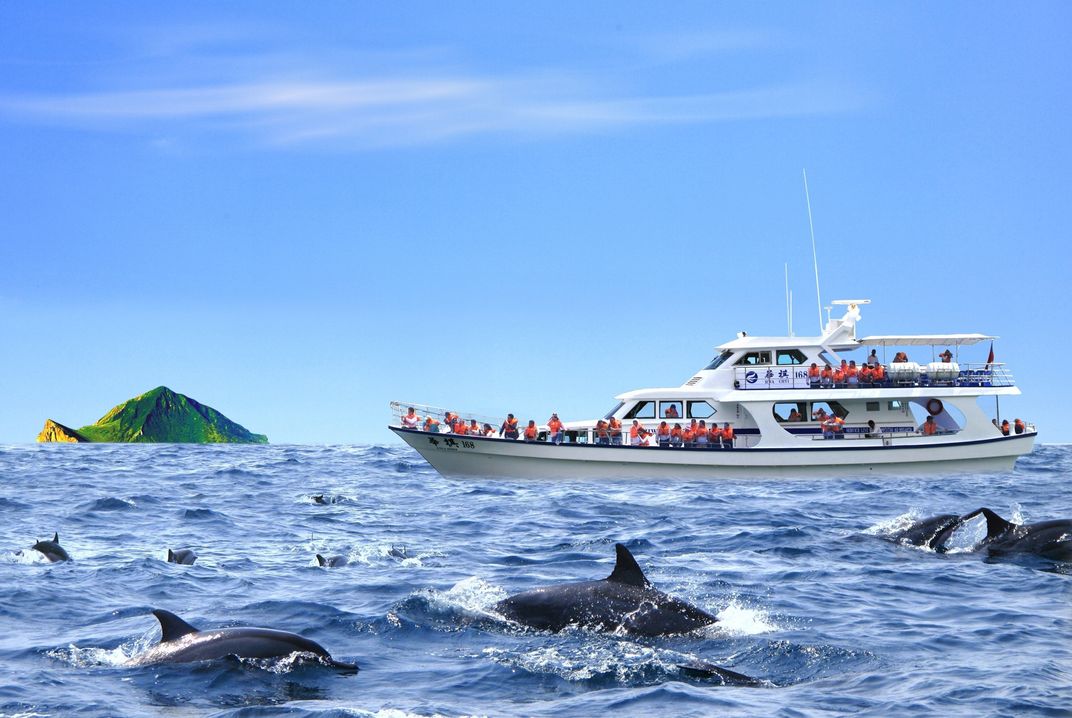 Seen from afar, Turtle Island resembles a turtle poking its head out of the water. Once home to a fishing community, today the island is an eco-preserve park. Visitors can hike to the main summit for sweeping views of the island, including its abandoned villages and military facilities. Whale and dolphin watching tours leave regularly from Wushi Fishing Harbor.
* * *