There are few places in the world that can stir a sense of wonder quite like Alaska. Comprised of five dramatically different yet equally evocative regions—Arctic, Inside Passage, Interior, Southcentral and Southwest—the state spans an incredible 663,000 square miles in size. As a function of its sheer scale, and the fact that it's home to a staggering 32 ecologically distinct regions, it's easy to focus on the beauty and bounty of the natural landscape here. But it is the state's vibrant Alaska Native culture, dating back at least 10,000 years (and still thriving today), that strongly influences the way of life across the state.  
With over 229 Federally and state-recognized tribes, Alaska Native peoples account for 15 percent of the total population—and they live and work in every remote reach of the land. From the state's more urban hubs, to far-flung villages in all five regions, Alaska Native peoples continue to practice many of their customs, traditions, and trades today. The best way to experience these vital cultures—while also exploring the vast Alaska wilderness itself—is to step off the beaten path. Here are six spectacular places to start, where you can combine ecologically diverse sightseeing with an authentic perspective on Alaska Native culture.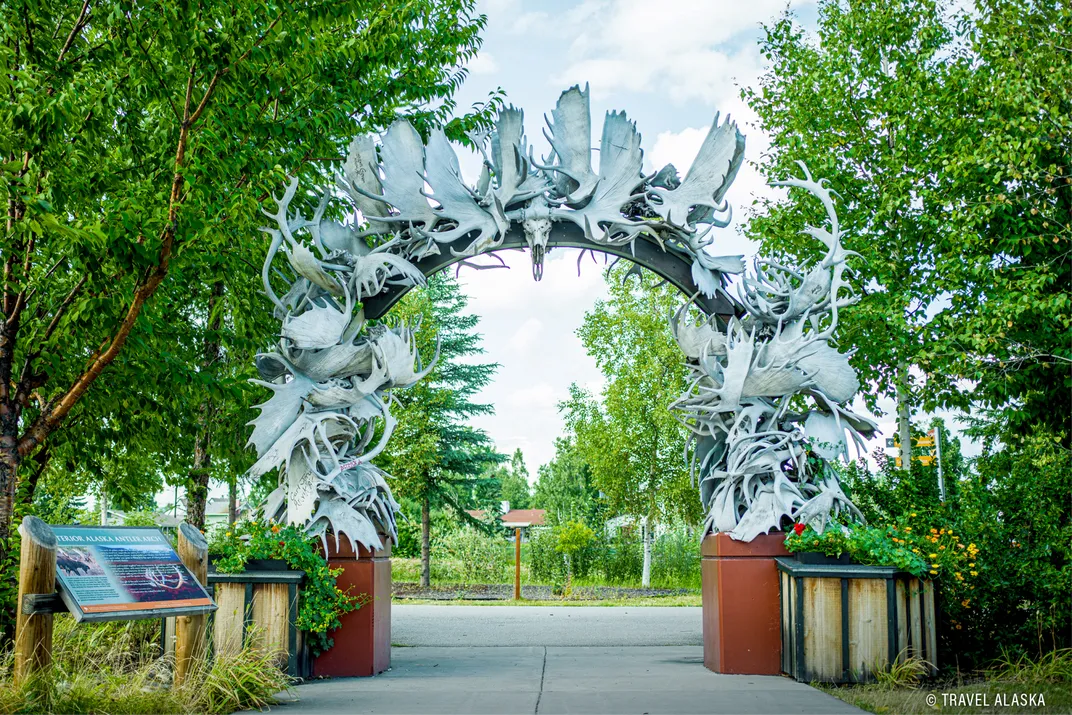 Located in the Interior, Fairbanks is the second most populated city in Alaska and a destination that's high on many adventure travelers' itineraries. It is renowned among northern lights chasers for having some of the most dazzling displays of the aurora borealis imaginable. And in the warmer seasons, it's known for its "midnight sun," along with dramatic sunrises and sunsets that seem to unfold endlessly.
Fairbanks is a gateway city to Denali National Park and Preserve—a 9,531-square-mile nature park that features miles of soaring peaks, with the 20,310-foot Denali as its staggering centerpiece. Between May and September of each year, visitors descend on the park to enjoy everything from hiking, biking and rafting to camping, fishing and wildlife spotting. Nearby, Chena River State Recreation Area affords a variety of outdoor adventures, all year round. And at Chena Hot Springs, visitors can stay warm during the frigid Interior winters by taking the plunge—dipping into the 440-acre property's geothermal springs—and checking out a complimentary geothermal renewable energy tour to cap it off.  
Though Fairbanks is relatively remote when compared to some of the more coastal hubs, such as Anchorage, it offers rich rewards to those who make the trek inland: a charming downtown lined with unique shops and restaurants, a thriving arts scene, and a distinctive Alaska Native culture (the Athabascan peoples) all around.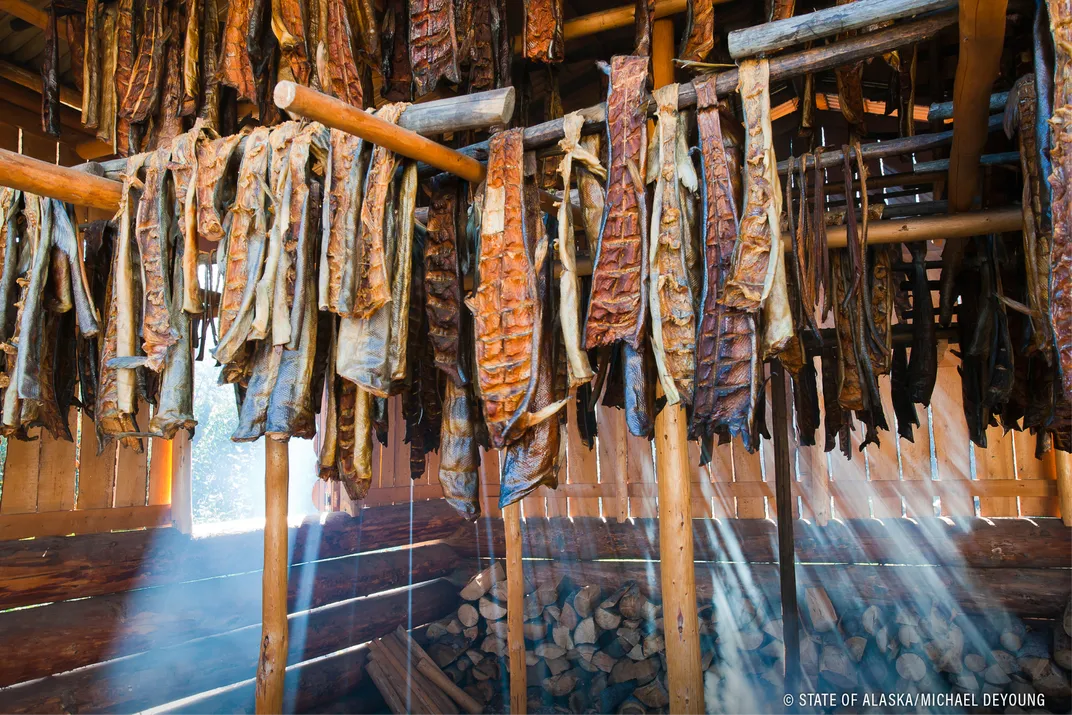 To experience the culture for yourself, plan a visit that coincides with one of Fairbanks' many notable Alaska Native events each year. In March, there's the Festival of Native Arts, and in the summer, the city is home to one of the best solstice celebrations found anywhere. Complete with arts and crafts, a variety of local and Alaska Native foods, live music, games and more, it's all set amid the bright, shining midnight sun. In July, you can behold incredible athletic feats during the four-day World Eskimo-Indian Olympics, featuring unique events that include the Alaska High Kick and the Eskimo Stick Pull. And in November, music lovers of all genres shouldn't miss the Athabascan Fiddlers Festival.  
Anyone in search of insights into Alaska Native culture can join a Riverboat Discovery tour. On these three-hour steamboat excursions, visitors can have an immersive experience that includes various stops, like the Chena Village Living Museum for an in-depth Athabascan cultural demonstration. 
Known as Alaska's "Emerald Isle," this island is small only in comparison to the vast size of Alaska as a whole. In fact, it is the second-largest island in all of the United States (second only to the Big Island of Hawaii) comprised of 3,595 square miles in total. Russian explorers made contact here back in the mid-1700s, leaving an indelible mark on Kodiak's culture that lasts even to this day. But behind these influences, the island is home to the rich Alaska Native culture of the Sugpiaq (also known as Alutiiq) peoples.
To access Kodiak, visitors have the option of boarding the Alaska Marine Highway—a state-owned ferry system that allows you to book service in advance, then bring your car, bike, kayak or other preferred mode of transport along on the journey—or flying in.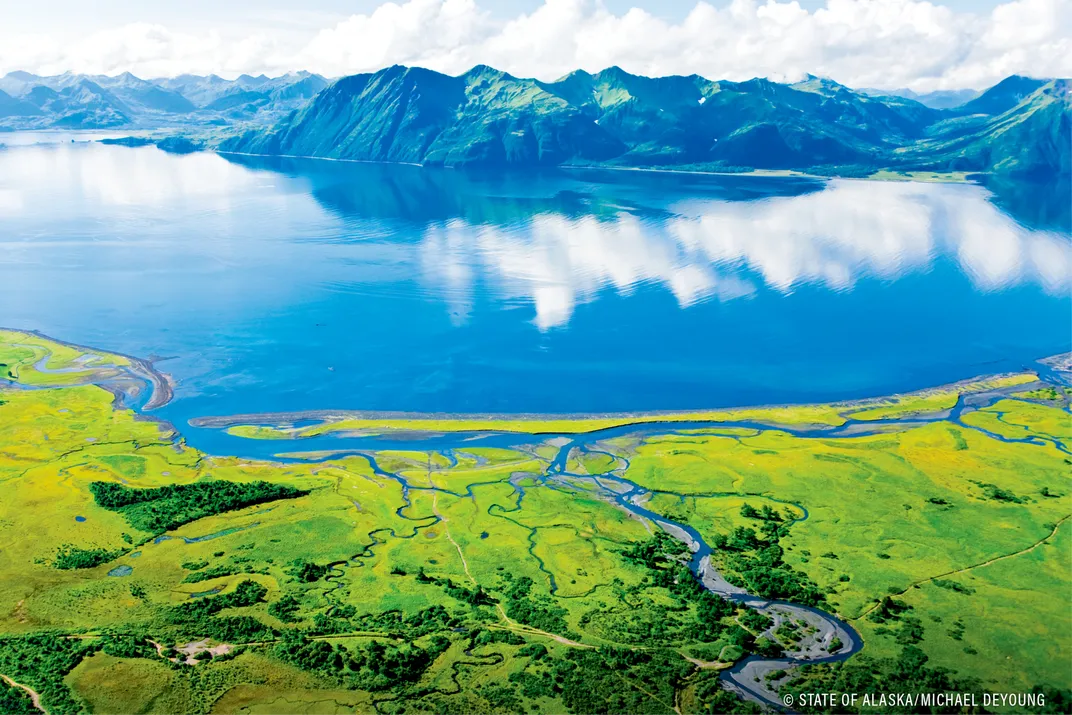 Among its most exemplary ecological attractions is the Kodiak National Wildlife Refuge. The 1.9-million-acre park spans a sizeable amount of the island, covering nearly two-thirds of it, along with much of its smaller surrounding islands of Ban, Uganik and Afognak. This verdant isle is a haven for wildlife with more than 3,500 Kodiak brown bears living here; it's a must-see destination for nature and wildlife enthusiasts—though, as a remote wilderness refuge, there are few visitor services available. Travelers can access the refuge by boat or floatplane, and there are nine public use cabins available, in addition to a handful of all-inclusive wilderness lodges. 
The Alaska Native-owned Kodiak Brown Bear Center & Lodge is one such accommodation that offers breathtaking access to the wildlife refuge, along with the opportunity to support an Alaska Native business. Owned by the Alutiiq peoples who have inhabited Kodiak for over 7,000 years, the lodge also boasts comfortable accommodations and excellent hospitality. Spot magnificent wildlife or try your hand at fly fishing by day, then sample classic Alaska fare each night, including fresh-caught local salmon, reindeer sausage, and Alaska Native dishes like alatiq (fried bread).  
To learn even more about Kodiak ahead of a visit to the stunning island, Discover Kodiak is an essential resource that offers extensive knowledge on everything from where to stay and eat to how you can explore and better understand the six Alaska Native villages on the island. 
Situated on the southern Seward Peninsula, which lies on Norton Sea, Nome is at the cultural intersection of Gold Rush history and extensive Alaska Native culture. Here, visitors can experience Iñupiat culture and ways of life in what is essentially a year-round celebration of Alaska Native arts, crafts, subsistence hunting and fishing, festivals, and a variety of cultural centers. Further still, the area offers excellent fishing and wildlife spotting opportunities at every turn.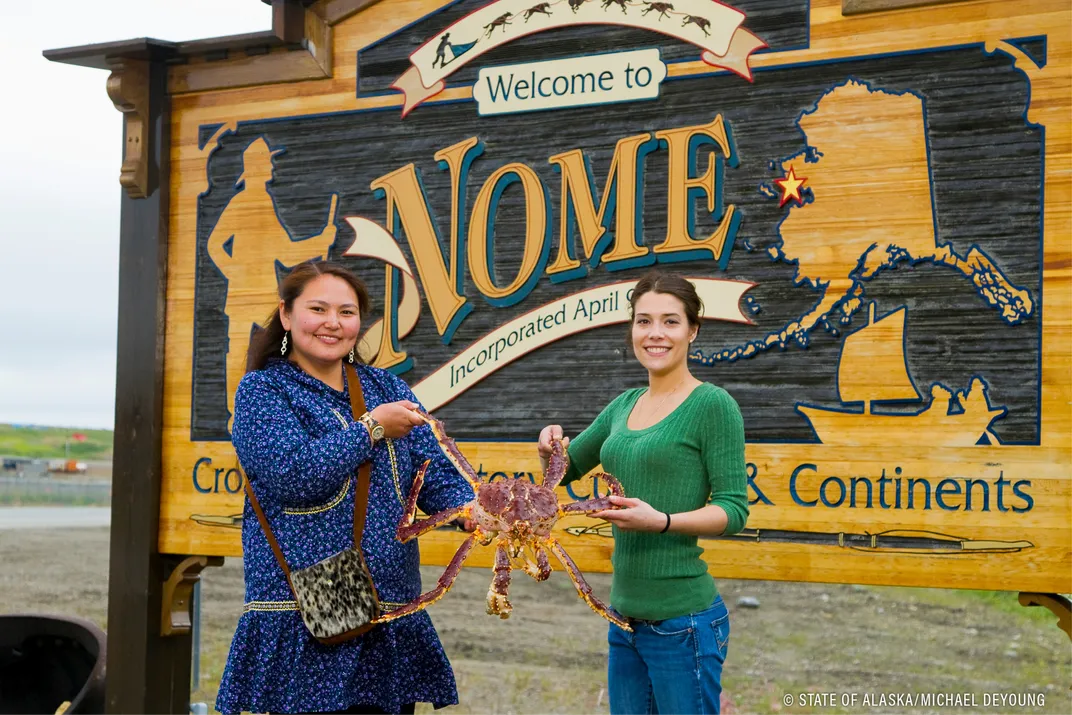 Among the more notable aspects of Nome, the Iditarod surely ranks near the top. Formally the Iditarod Trail Sled Dog Race, this thrilling annual event convenes each March, welcoming sled dog teams to travel from Anchorage to Nome—a distance of 938 miles. 
Beyond the spectacle (but no less spectacular) is the Bering Land Bridge National Preserve, a breathtaking and carefully protected remnant of the formerly massive land bridge that connected Asia with North America around 13,000 years ago. In fact, the first humans crossed this stretch of land around 10,000 years ago, bringing people who would eventually become known as Alaska Natives to the land.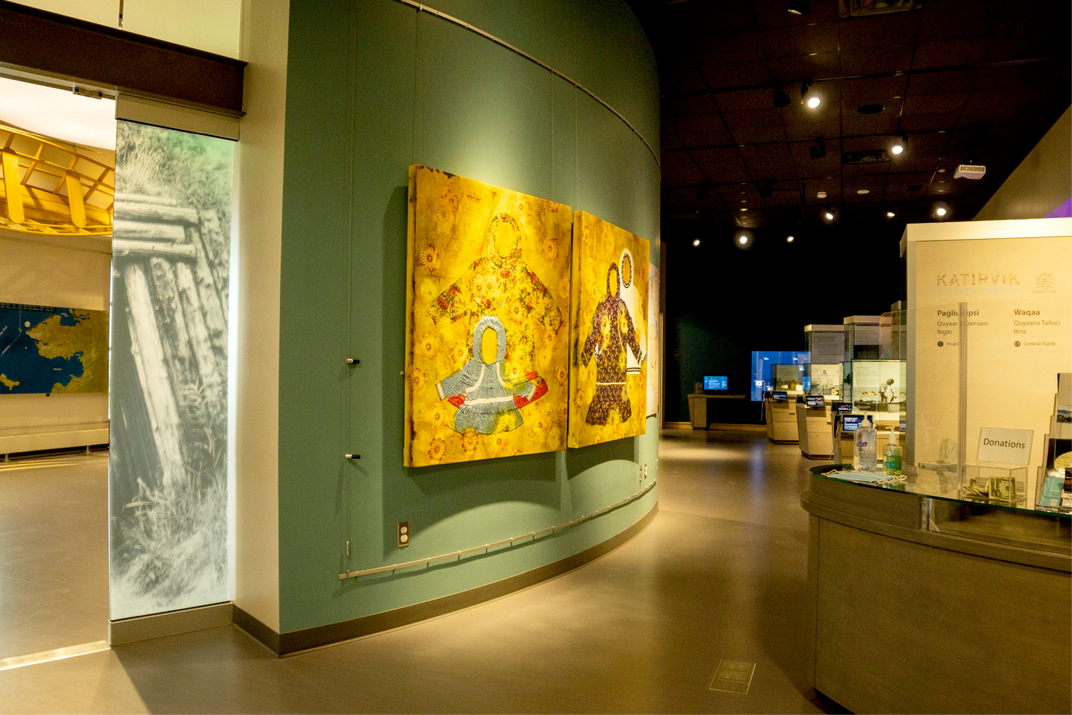 A truly remote location without any roads leading into it today, adventure travelers can access the Bering Land Bridge National Preserve via snowmobile, small plane or boat from Nome, some 70 miles away. Once there, spend the day hiking, biking, and wildlife viewing before relaxing with a soak in the Serpentine Hot Springs. You don't have to go that far to check out the visitor center, located in Nome, to observe and learn about the preserve and traditional subsistence lifestyles. 
A visit to the Katrivik Cultural Center is another excellent way to explore the foundational Alaska Native history and unique cultures that make up this brilliant region. While it isn't technically a museum, this gathering place affords visitors an opportunity to celebrate the culture and heritage of the Bering Strait, including that of the Iñupiat, Central Yup'ik and St. Lawrence Island peoples. 
Sitting at the very tip of land that extends into Kotzebue Sound, which is in the Arctic region to the northwest of the state, Kotzebue is among the less-traveled cities in Alaska. Indeed, its population as of 2021 was just 3,110 people. And yet, its enviable location near the drainage basins of three rivers—the Noatak, Kobuk, and Selawik—has made it an important transportation and trading hub for a number of villages, allowing the city to sustain life here for thousands of years. 
Within Kotzebue today, a full 80 percent of its residents are Iñupiat, reflecting the deep Alaska Native roots that permeate every aspect of life here, from traditions and trades to ceremonies and other cultural observations.  
Immersing oneself in Kotzebue means an early visit to the Northwest Arctic Heritage Center. Here, it's possible to observe elements of the unique history of the town and its living culture. As a partnership between the National Park Service (NPS) and an Alaska Native corporation known as NANA, the center is an ideal starting point for visitors. Find information on the indigenous plants, birds and wildlife that populate the region, and gain a deeper understanding through the center's particular focus on the Arctic ecosystem and the Iñupiat peoples.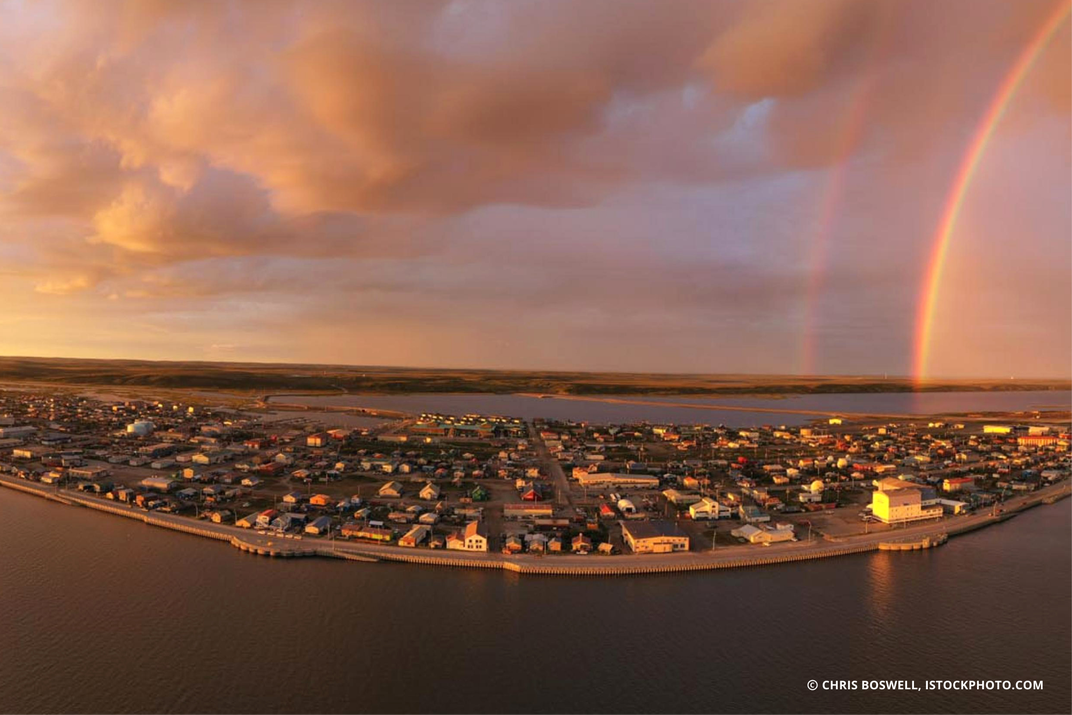 About 75 miles east of Kotzebue, you'll find Kobuk Valley National Park, an expansive 1.7-million-acre park that's home to an incredibly biodiverse landscape. Geographically speaking, much of the park is a sprawling valley protected by two mountain ranges—the Baird and Waring mountains—along with a section of the nourishing Kobuk River.  
Deep within the park is one of the most unique landscape features in the entire region: The Great Kobuk Sand Dunes. A favorite spot among hikers, bikers, and campers alike, it's no easy feat to reach it. There are no marked routes leading into or out of the dunes, and orienteering (via navigational exercises) can take around 4 hours round trip. Still, once there, the dunes provide an unparalleled experience within the Arctic.  
And to the east of Kobuk Valley National Park, a natural feature of the river's bend has created what locals call Paatitaaq, or Onion Portage. It's so named because its rich, river-fed soil helps to grow wild onions all along the banks. And it's here that the twice-annual caribou migration can be observed up close, offering the thrilling experience of watching caribou as they traverse the vast Brooks Range, just as they have done for centuries.  
Wrangell 
Located 155 miles south of Juneau and 89 miles northwest of Ketchikan, along the basin of the Stikine River, Wrangell is one of the oldest towns in Alaska. It's home to 2,500 people today, but while it's small in population, it's big on history. Wrangell is the only town in the state to have existed and operated under three flags, and to have been governed by four nations—Tlingit, Russia, England, and now the United States.  
Known for its rich Tlingit culture (the word literally translates to "People of the Tides"), the colorful town is home to an awe-inspiring collection of totems. More than a dozen of these colorful displays are strewn throughout town, the most popular of which is a killer whale totem that adorns the grave of the famed Chief Shakes.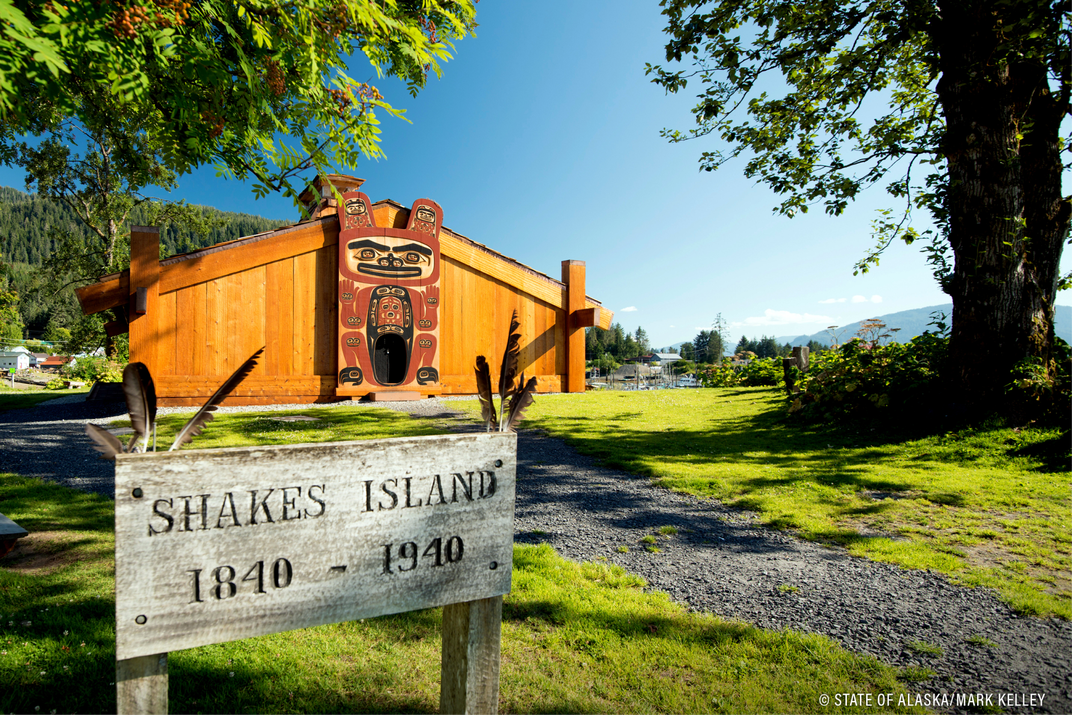 In fact, the grassy islet known as Chief Shakes Island is home to an incredible collection of totems, as well as offering a quiet oasis for avian spotting. Also on the isle itself, visitors can experience the Shakes Community House, including original Tlingit tools, blankets, and other artifacts, along with six impressive replica totems that were carved in the 1930s.  
The Wrangell Museum is an invaluable stop on any visit to this tiny town in the Inside Passage. Here, you'll find exhibits and cultural artifacts celebrating its evolution from early Indigenous prehistory and Tlingit rule; through its time as a Russian-American fur trading hub, and on to its British occupation; then finally, its place in the Gold Rush and industrial revolution leading up to modern day life in Wrangell.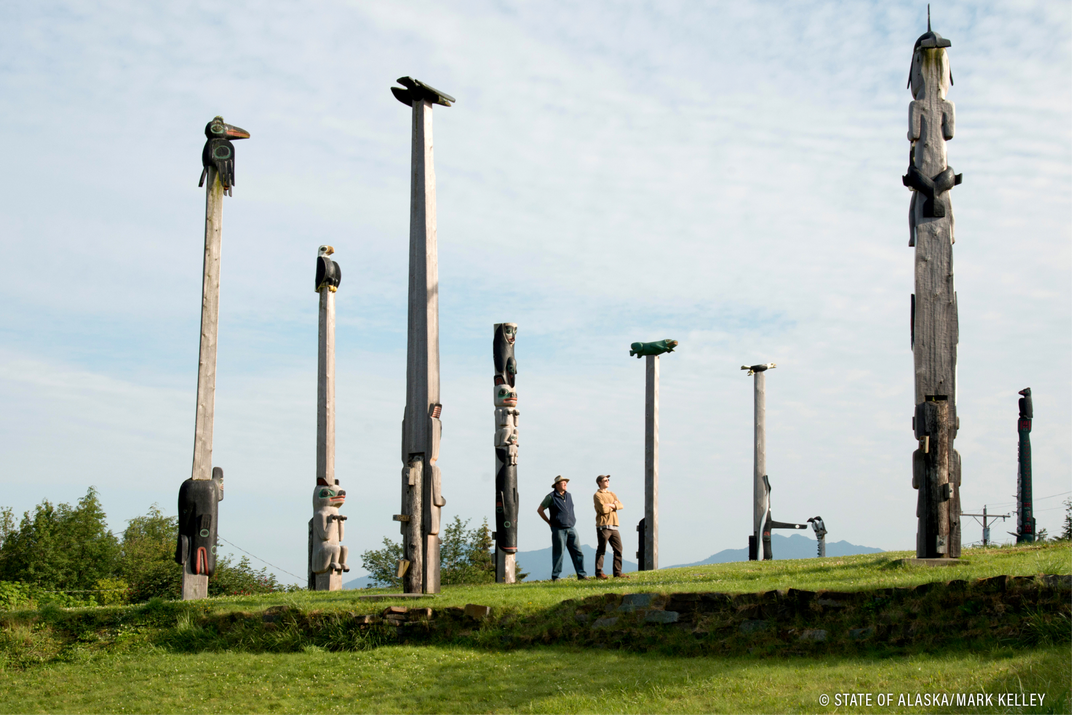 About a three-hour ferry ride from the more frequently visited Ketchikan, Prince of Wales Island (locally known as P.O.W) is a nature traveler's paradise. At more than 2,230 square miles in size, it is the fourth largest island in the U.S., and it's also home to 11 individual communities.  
While traditionally a Tlingit territory, the Kaigani Haida—a migratory group of Alaska Native peoples known for their excellent seamanship as well as craftsmanship—first moved to the region in the 18th century. Today, the population of Prince of Wales Island is notably of primarily Haida descent, despite the many influences from Russian, British, Spanish, and French explorers over the centuries.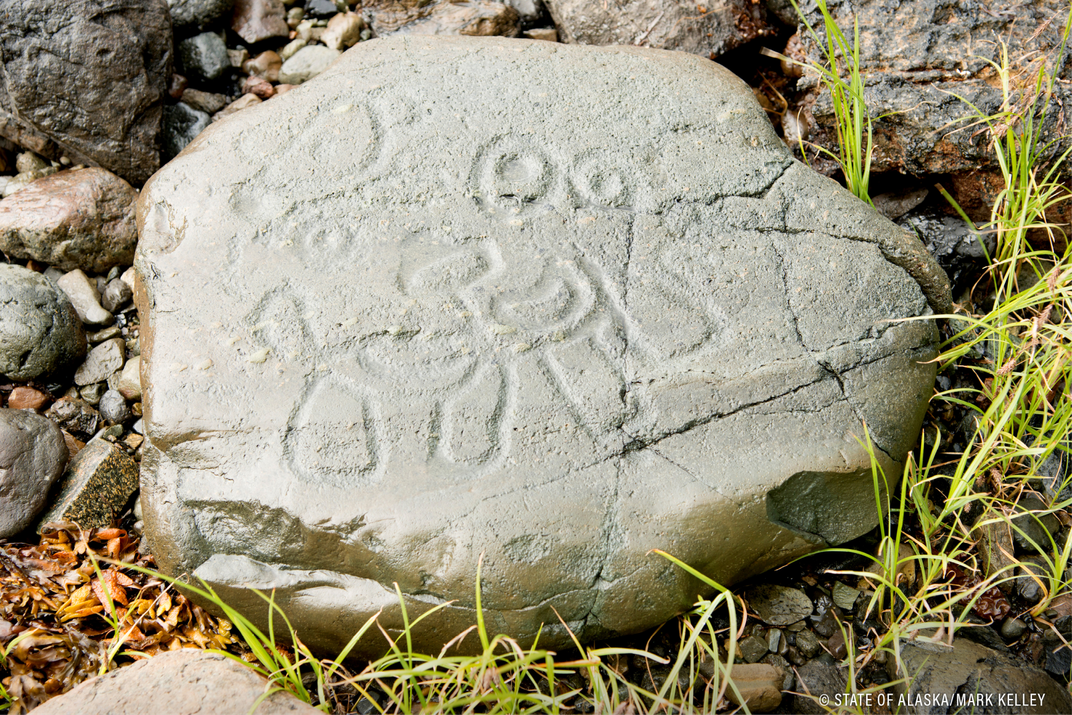 Among the most notable natural attractions here, Tongass National Forest is hard to surpass. While the forest itself—the largest in the U.S., in fact—spans 500 miles of the Inside Passage, much of Prince of Wales Island's 990-mile coastline winds in and out of the park through a collection of bays, coves and other natural coastal features. In this, the largest temperate rainforest in the world, visitors can explore varied terrain from thick forests to wide-open meadows, and from mountain glaciers to low-lying salmon streams. Prince of Wales Island is an excellent gateway to the more coastal regions of Tongass.  
Back in the town itself, Prince of Wales Island offers a collection of intimate experiences to bring guests closer to its Alaska Native culture. At Kasaan's Totem Park, this tiny outpost is home to just 60 residents, and yet it also holds an immense wealth of cultural artifacts. Visit a restored traditional Haida longhouse, observe tribal dancers, grab a bite at the Totem Trail Café—and don't miss the "Native carving shed", where you can watch the intricate art and craft of carving come to life before your eyes.  
Experience Authentic Alaska 
Alaska is a destination that's sure to take your breath away. But, there's so much more to see and experience than the diverse and unparalleled landscapes. For travelers willing to venture beyond the beaten path, Alaska holds immense natural wonders and authentic Alaska Native cultural experiences around every turn. The hardest part is deciding where to venture first.