Since time immemorial, rivers have represented a fundamental exchange—their flow and direction providing the essential ingredients throughout history for burgeoning cities and towns, transportation, trade—even life itself. With that, it's no surprise that cruising along gentle waters transports us to a place of stillness and peace, sparking a curiosity for the people who traveled these waters before us.    
And, aboard a classic American riverboat, like those of American Queen Voyages, a deeper connection with the North American continent, its history, people, and legacy are never far. The flagship vessel, American Queen, is a gentle soul packaged with ornate detailing, inviting visitors to revel in new adventures onboard through its world-class dining, relaxation, enrichment and onshore excursions. With history all around, a dedicated interpreter provides context onboard. And, with vessels ranging from iconic paddlewheelers to state-of-the-art ships, no two trips are quite alike.   
To see some of America's natural beauty and history come to life, read on to discover it for yourself. 
Steamboat History 
One-hundred-and-fifty-years ago, before the adoption of widespread train travel, rivers were America's main source of trade, providing necessary resources to rapidly expanding ports and their growing developments. Even earlier still, Native American peoples had utilized these rivers for thousands of years—including the Mississippi, which later became one of the country's most essential waterways. 
Today, the lower Mississippi offers a glimpse into an American past that's often overlooked. Small towns brimming with history welcome visitors to their shores, while massive barges transporting grain and cotton bypass tugboats assisting ocean-going vessels up the waters of this incredible marine highway. Along its banks, bald cypress and Spanish moss draped trees stand watch, and deer and muskrats make their homes. The river's slow, lapping waters carry a sense of tranquility, calling to mind a simpler time where river cruising was America's main form of travel—and an elegant one at that.  
American Queen History 
American Queen Voyages' fleet of classic American riverboats offer passengers an opportunity to experience a unique chapter of history—whether it's along the Mississippi or gliding upon the bucolic rivers of the Pacific Northwest—forging a deeper connection to the continent itself, as well as its history and heritage in the process. American Queen is the company's flagship vessel, a masterful recreation of a Victorian-era steamboat. The 418-foot-long vessel—believed to be the largest steamboat ever built—boasts 213 staterooms, six passenger decks, and a wealth of gingerbread fretwork. It even has a genuine steam engine. "The engine was pulled out of the U.S. dredge Kennedy," says Frank Rivera, the Queen's riverlorian (a term that means part-historian, part purveyor of river lore).  "She literally is the queen of the river."  
The steamboat revolutionized trade upon waterways. In 1803, American inventor Robert Fulton showcased his first steamboat prototype in Paris, where he caught the attention of American Ambassador to France, Robert Livingstone. The two formed a partnership, and after returning to the States, created the New Orleans, a small demo boat designed with innovative steam-powered propulsion, which allowed commerce to travel upstream, as well as down, for the first time ever.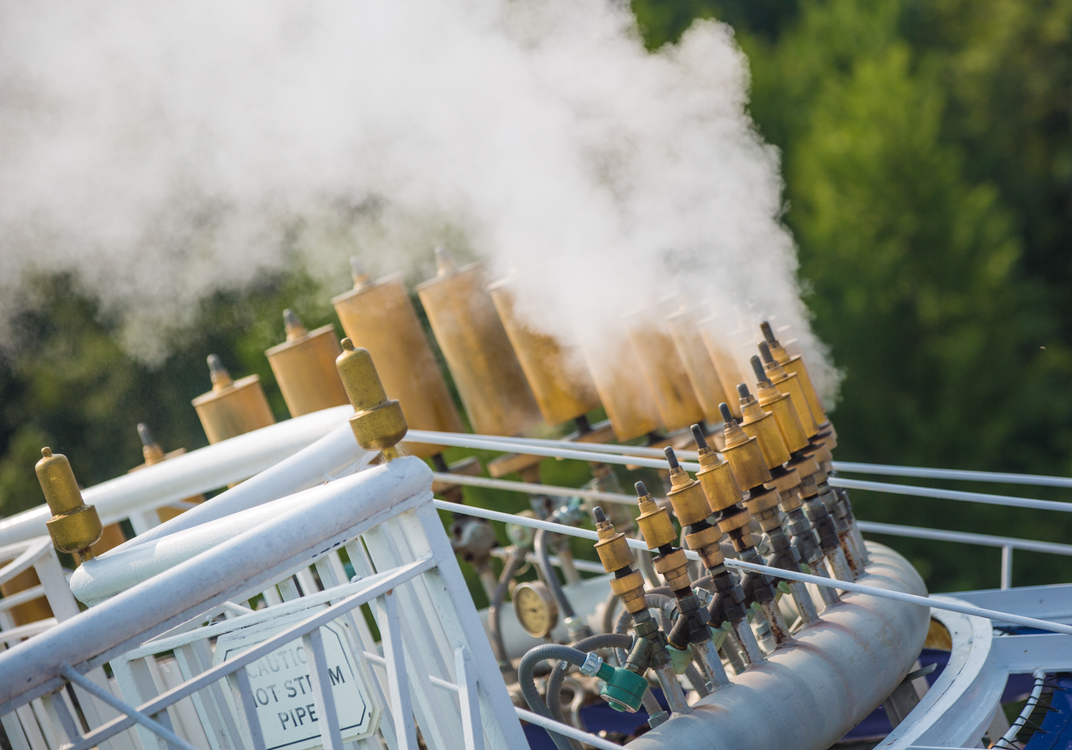 In 1811, the New Orleans made its inaugural journey from Pittsburgh to New Orleans. Although its billowing smoke and the roar of the boat's engine originally instilled fear in those along the riverbanks, by the time the New Orleans reached its namesake city, it was met with a hero's welcome. People cheered as—rather than dismantling the ship at the voyage's southern terminus and selling its parts for wood as was the norm at the time—the New Orleans simply reloaded and returned upriver. The feat was unprecedented. And in the decades since, modern ingenuity, such as quieter propulsion and the use of low-sulfur fuels, has resulted in such riverboats becoming a comfortable and luxurious way to see the country. These types of technological advancements are a trait that's shared among all American Queen Voyages vessels, each with their own unique histories and stories to tell.  
American Queen brought this kind of relaxing, slow-moving sojourn ("The average speed of our riverboat is three to five miles an hour," says Rivera) back to life. When godmother Priscilla Presley christened the vessel in Memphis back in 2012, American river cruising was reborn.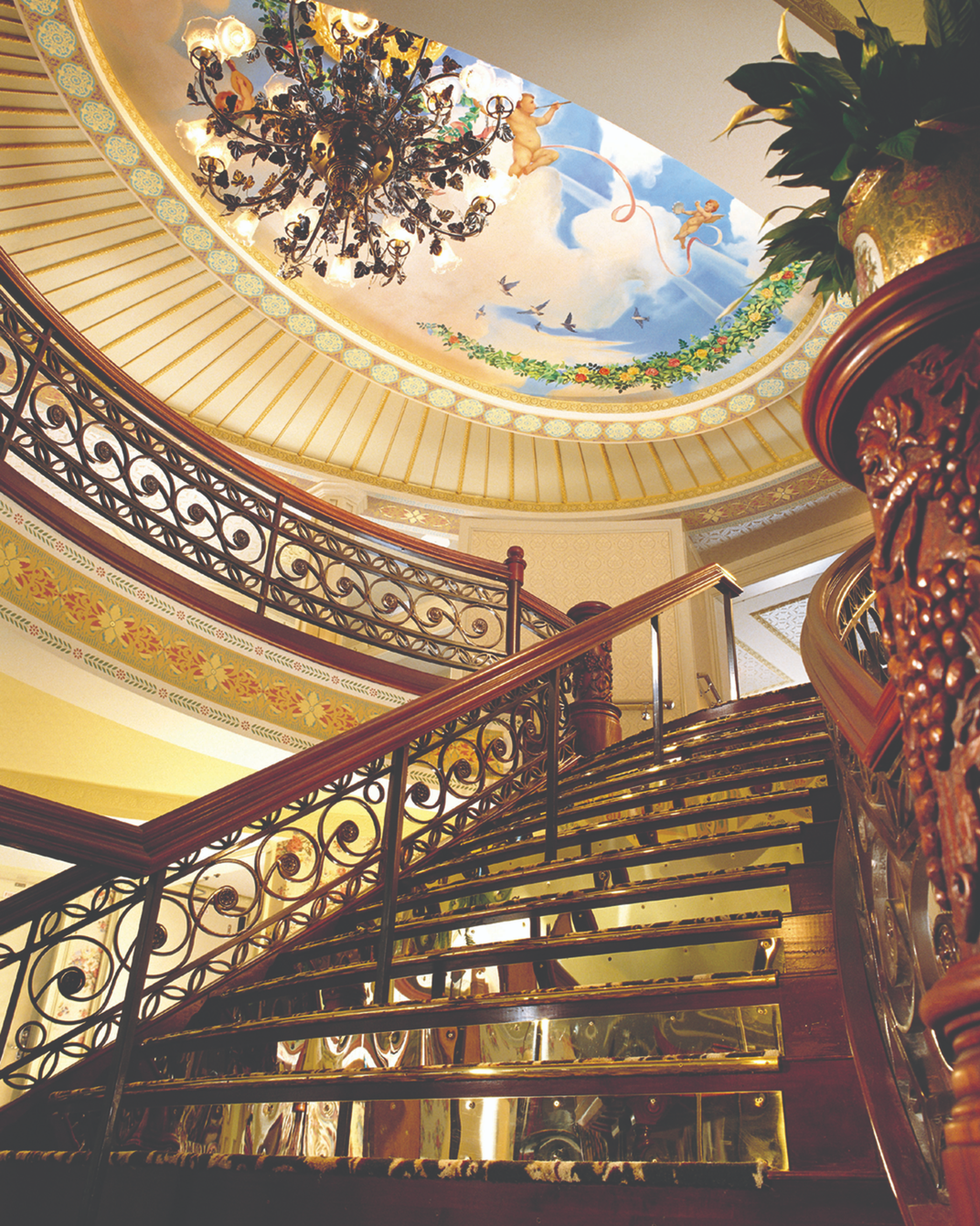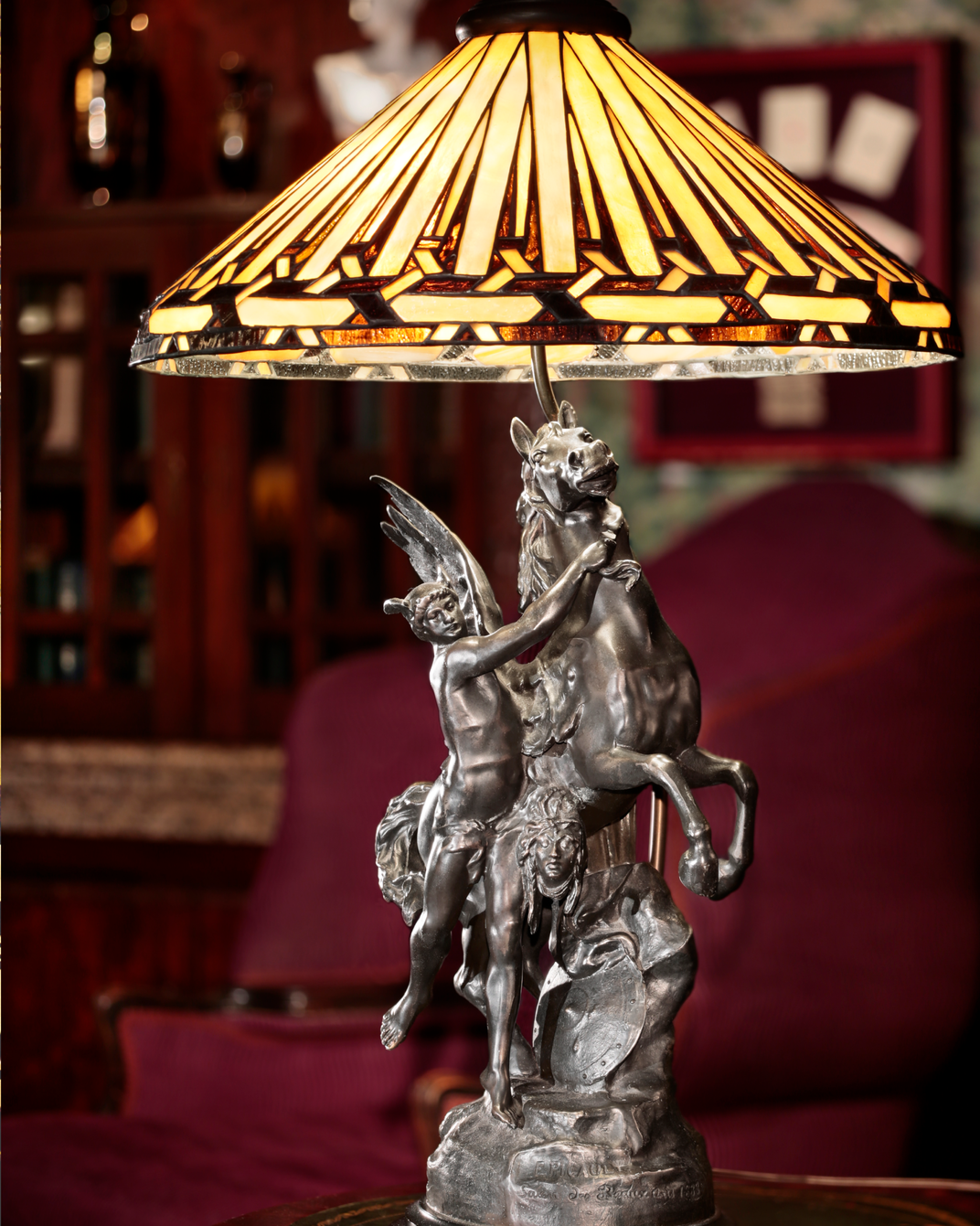 Today, passengers can catch world-class entertainment in American Queen's Grand Saloon, an exact replica of the Ford Theatre in Washington D.C.; browse a library of books in the Mark Twain Gallery, which boasts one of the country's largest collections of Tiffany lamps; and enjoy a five-course dinner at the J.M. White Dining Room, a duplicate of the dining space on the palatial J.M. White, one of the most sumptuous river steamers ever built. Among the Queen's most impressive historic features is her steam calliope: a glistening steam whistle organ with 37 gold-plated whistles that sing out in salute once the riverboat's large red paddlewheel starts churning.  
"It's a throwback to a bygone era," says Rivera, "Of course, the boat now includes excursions to riverside cities and towns as well."  
Onboard American Queen, guests can engage with a Mark Twain interpreter who brings history to life in the author and humorist himself, learn from naturalists and historians as they celebrate the river's many eras and landscapes, and hear talks given by Rivera himself, whose knowledge of river history and lore—from the Great Mississippi Flood of 1927 to the stories behind old riverboat terms like "high-falootin" and "blowing your stack"—abounds. 
Vessels  
The Queen's sister vessels are equally as impressive. There's the fleet's newest jewel, American Countess, a sleek and bold contemporary paddlewheeler christened for sailing in 2020, and American Empress, the largest overnight riverboat west of the Mississippi. Passengers can delight in vast collections of intricate artifacts from Alaska Natives, Russia, the Gold Rush and the sternwheeler era; as well as culinary offerings inspired by the natural bounty of America's Pacific Northwest.  
"When you're traveling along the river you're still passing all these places that you wouldn't see otherwise," says Rivera. "Riverboats give passengers the opportunity to get out and explore." 
American Queen Destinations 
Over the course of its 9-day journey from Memphis to New Orleans (or reverse), American Queen makes stops at the lower Mississippi's most charming ports-of-call.  
Passengers boarding in Memphis are treated to a city steeped in history, from music—which includes the Memphis blues sound, the Blues Music Hall of Fame, and Elvis' Graceland estate—to Civil Rights. In fact, its National Civil Rights Museum is built around the Lorraine Motel, the site of Martin Luther King Jr. 's 1968 assassination. For a deeper dive into Memphis as a whole, a visit to the city's Beale Street Historic District is a must.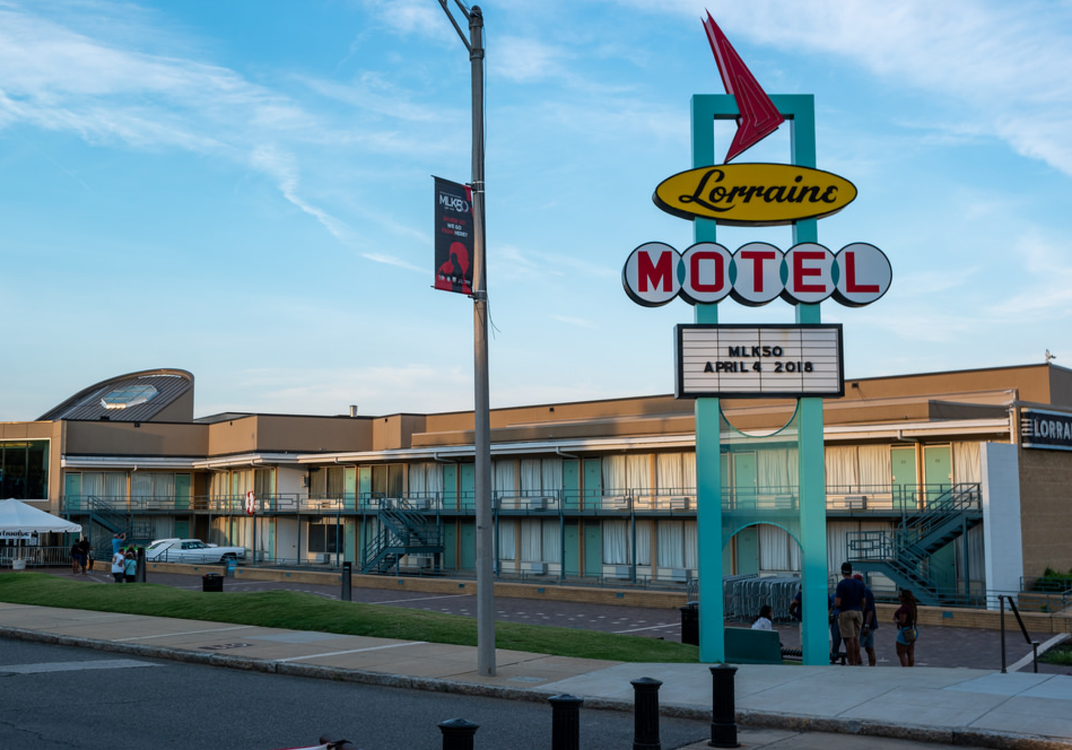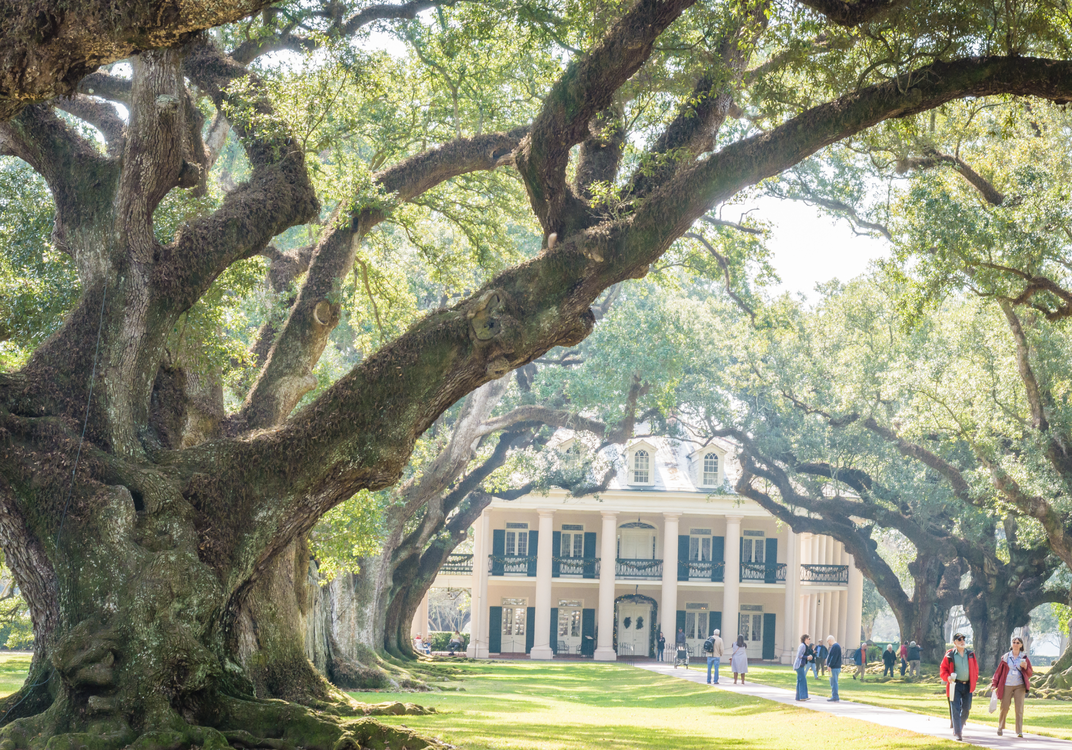 Disembarking in New Orleans, passengers can savor this spirited center of jazz, cultural fusion, and gourmet cuisine (think succulent seafood jambalaya and crawfish etouffee) at a pace all their own.  
From exploring charming river towns where history comes alive to deeply discovering destinations through insightful enrichment, entertainment and regionally inspired cuisines, experience a truly transformative trip along America's historic waterways with American Queen Voyages.