When it comes to St. Patrick's Day, people think of many different things: Irish folk music, green beer, corned beef and cabbage.   
But I have something else in mind. Championed by a leprechaun, they're magically delicious!™
If you guessed Lucky Charms™ breakfast cereal, you are correct.  
This St. Patrick's Day, General Mills celebrates the 53rd birthday of the cereal, which debuted in 1964. Product developer John Holahan wanted to jazz up a Cheerios-type cereal with something reminiscent of Circus Peanuts, one of his guilty pleasures. The recipe debuted with bell, fish, arrowhead, clover and X-shaped oat pieces, and, of course, "marbits," the dried marshmallow bits that first came in the form of green clovers, pink hearts, orange stars and yellow moons.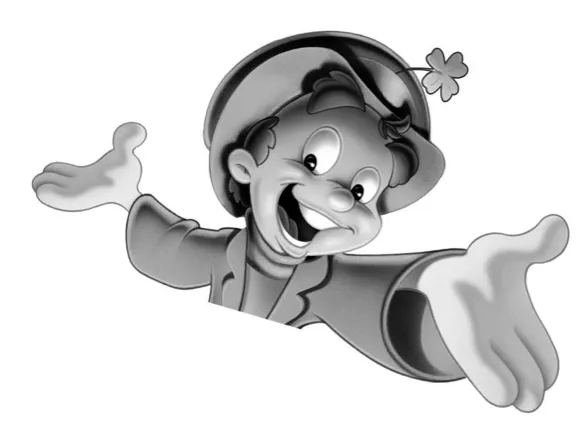 Since their release, Lucky Charms™ have evolved considerably, and their history can be traced in registered trademarks and patents. Both the phrase "they're magically delicious" (TM Reg. No. 3518021) and the cereal's leprechaun mascot (TM Reg. No. 3498920) are current registered trademarks. General Mills announced in 2016 that the cereal is gluten free, and long gone are the simple single-colored marshmallows of the 1960s. Thanks to a group of food scientists and engineers—and one man in particular who worked at General Mills for over 50 years, Philip Zietlow—the marbits (that is a technical term) of today's Lucky Charms™ are an ever-changing kaleidoscope of multicolored marshmallow shapes. Covered by a number of patents, they currently come in an array of colors and include rainbows, clovers, hearts, balloons, horseshoes, shooting stars and more.
While the patents take some of the magic out of marbits, explaining instead the chemistry and engineering that make them so, Lucky Charms™ are still delicious. I suspect you'll never look at the cereal the same way again.