According to the National Retail Foundation's annual survey, Americans will spend $2.6 billion on candy this Easter. It's really no wonder when you consider that 16 billion jelly beans are made for the holiday.
While the exact origin of jelly beans is not known, they became popular in the early part of the 20th century and associated with Easter in the 1930s. The bean itself is made of two distinct parts: a jelly center and a soft candy shell.
The chewy center has its roots in the Middle Eastern confection Turkish delight. And like the soft center of its confectionary cousin the gumdrop (also part of the class of candies called jellies), it is made of sugar, flavors, water and some form of thickener, such as gelatin, gum Arabic, or starch.    
The technology for molding the center of a jelly bean predates the beans themselves. Patent No. 36,601, granted Oct. 7, 1862 to Campbell and Goodwin, sets forth a method of making molds for candy out of powdered starch then filling the molds with molten candy.   It is hard to be believe, but after more than 150 years, this technique is still used today for molding many jelly candies.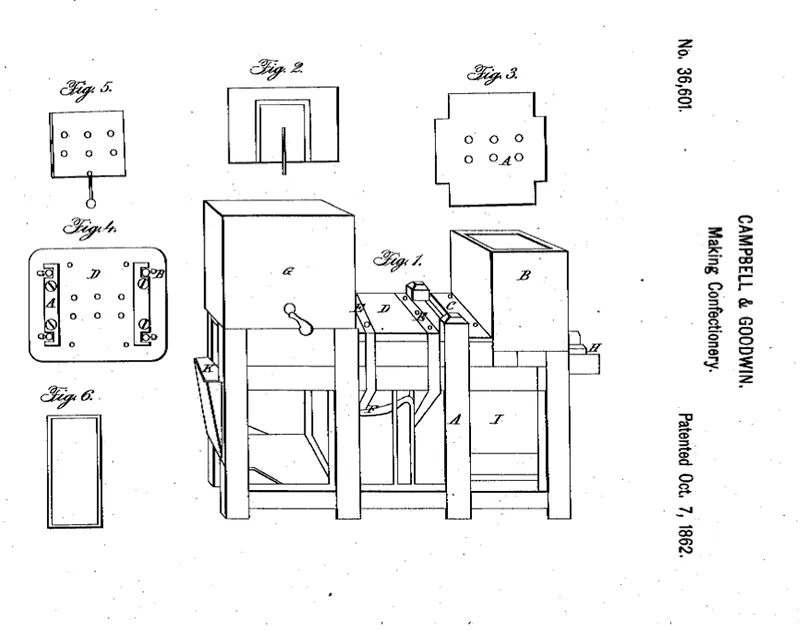 As jelly beans became more popular, technology and patents have helped the Easter Bunny keep up with Easter demands.
Patent 2,221,373, granted to Jessie Farley Jr. on June14, 1940, relates to jelly beans having a slightly opaque center to improve the appearance of the candy and produce a uniform and attractive color effect in the coating, even in the most delicate pastel shades. A couple decades later, on July 16, 1963, Joseph E. Greninger and Robert A. Lewis received patent 3,097, 951 for an improved process in making the jelly center.  Traditionally, makers of jelly confections dissolved the ingredients in an excess of water and then heated and evaporated the water off until the cooked mixture had the desired consistency. The method advanced by Greninger and Lewis used less water and eliminated the need for skilled operators to oversee the cooking of the candy.
Jellies are sticky unless they are coated with something to make them not stick together.   Gumdrops, for instance, are coated with crystalline sugar, but jelly beans have a sugar coating applied in a "panning" process.
In the panning process, centers are placed in a heated revolving drum, then coated with sugar and polished with wax. This same technique is used to put a candy coating on everything from chocolates to bubble gum, nuts (think: Jordan almonds) to pills. While panning can be done manually, both the process and the apparatus have seen much innovation, leading to many patents.    
An "Automatic Panning System," patented February 27, 1996, to Latini et al. (Patent No. 5,495,418), is one example of a machine that coats confections. It made the complex process of applying a coating by panning more automated and reproducible.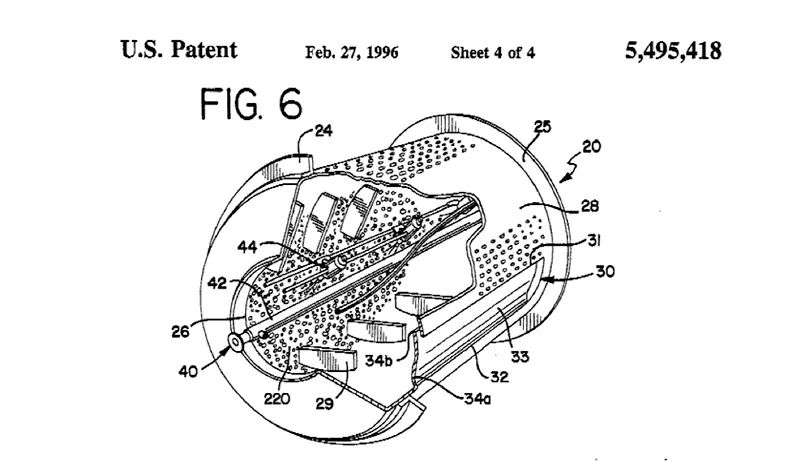 On March 27, 2001, Minges received Patent No. 6,206,968 for an "Apparatus for Coating Products." This device was specifically developed to apply a liquid sugar coating on products in a rotating drum, allowing the coating to build up.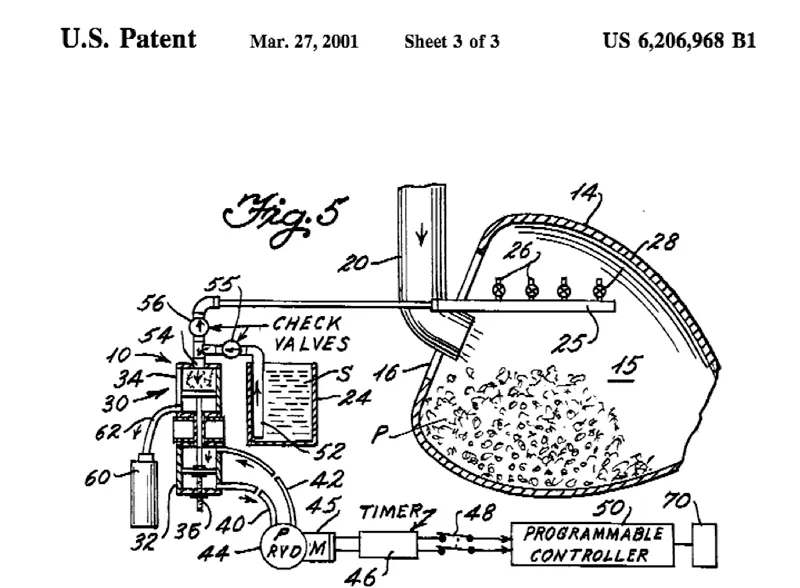 Gourmet jelly beans, like Jelly Belly® jelly beans, became all the rage in the 1980s. Ronald Reagan quit smoking during his years as governor of California thanks in part to the candies, which he popped as a substitute to a pipe. Three and a half tons of Jelly Belly® beans were shipped to D.C. for his 1981 inauguration, and for two terms, they kept coming. The president had a Waterford® crystal candy jar filled in his office.
Eaten year round, Jelly Belly® jelly beans transcend the Easter season. The process and general ingredient used in making Jelly Belly® jelly beans differs little from the ingredients used to make "ordinary" jelly beans. What makes them different is their flavors are much more intense; both the coating and the center are often flavored, and they come in a much larger variety of flavors—everything from bubble gum to buttered popcorn to not so appetizing flavors inspired by Harry Potter, including earwax and vomit.  Just last year, the Jelly Belly Candy Company released a line of USDA-certified organic jelly beans in 10 fruity flavors.