Kentucky is known as the birthplace of bluegrass, but the association barely scratches the surface of the state's rich musical heritage. Home to the 144-mile U.S. 23 Country Music Highway, eastern Kentucky has produced more country music stars per capita than any other region in the United States. To the west, museums celebrate not only the history of bluegrass, but also its international evolution. And across the state, festivals showcase Kentucky's myriad of music styles. From attending impromptu bluegrass jams to admiring the on-stage attire of famous country singers, here are just a few reasons why music lovers should make Kentucky their next travel destination.
Visit the places where famous country and bluegrass icons grew up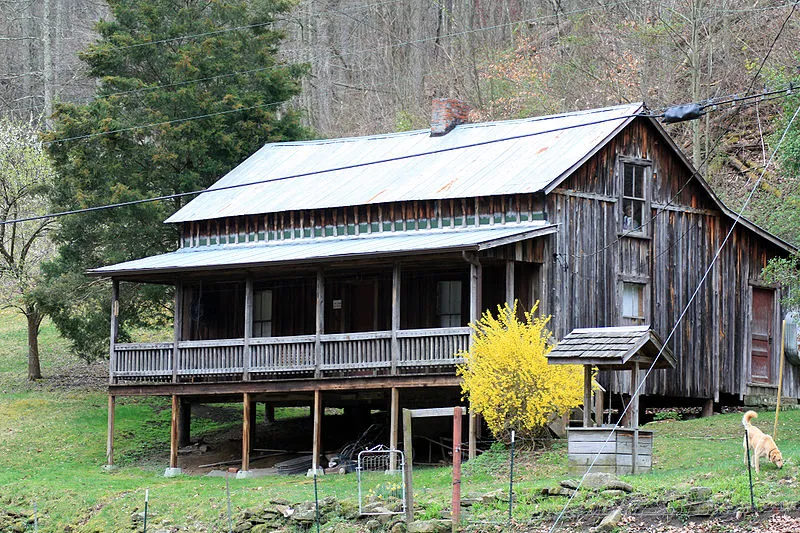 Travelers along the Country Music Highway, which winds through hills and valleys of eastern Kentucky's Appalachian region from the Virginia to Ohio border, have the chance to visit the birthplaces of country music royalty. Stars that call the region home include Billy Ray Cyrus, The Judds, Ricky Skaggs, Dwight Yoakam and "Queen of Country" Loretta Lynn.
With her distinctive twang, Lynn emerged as one of the first successful female country artists in the 1960s, and through her music, cast a national spotlight on the experience of growing up in the coal mining community of Butcher Holler.
Immortalized in Lynn's song "Coal Miner's Daughter" (1970), Butcher Holler is just off U.S. 23 in Van Lear. In the last verse of the song, Lynn reflects on returning to Butcher Holler after her career took off: "Well a lot of things have changed since a way back then / And it's so good to be back home again / Not much left but the floor, nothing living here anymore / Except the memory of a coal miner's daughter." To help share that memory with visitors today, her late brother Herman Web decorated their childhood home, a rustic cabin on a hill, with old family photos, newspaper clippings and memorabilia from Lynn and her sister Crystal Gayle's performances.
In Ashland, stop by the historic Paramount Arts Center where Cyrus launched his career and filmed the music video for his hit song "Achy Breaky Heart." Naomi and Wynonna Judd, the infamous mother-daughter duo behind "John Deere Tractor" and "Rockin' With the Rhythm of the Rain," also have roots in Ashland and performed many a time at the center.
To the west, tucked away in the wooded hills of Rosine, is the boyhood home of the late Bill Monroe. Known as "Father of Bluegrass," Monroe is the only person to be inducted into three halls of fame: Bluegrass, Country and Rock n' Roll. Perched atop Jerusalem Ridge and surrounded by acres of the farmland, the restored home, which Monroe lived in during the 1910s and 20s, inspired his classic song "I'm On My Way Back to the Old Home." Guided tours of the property and a visit to the adjacent museum detail important family moments for Monroe, such as when his Uncle Pen would serenade them with his fiddle after dinner by the fire.
Kentucky's music museums are full of hidden gems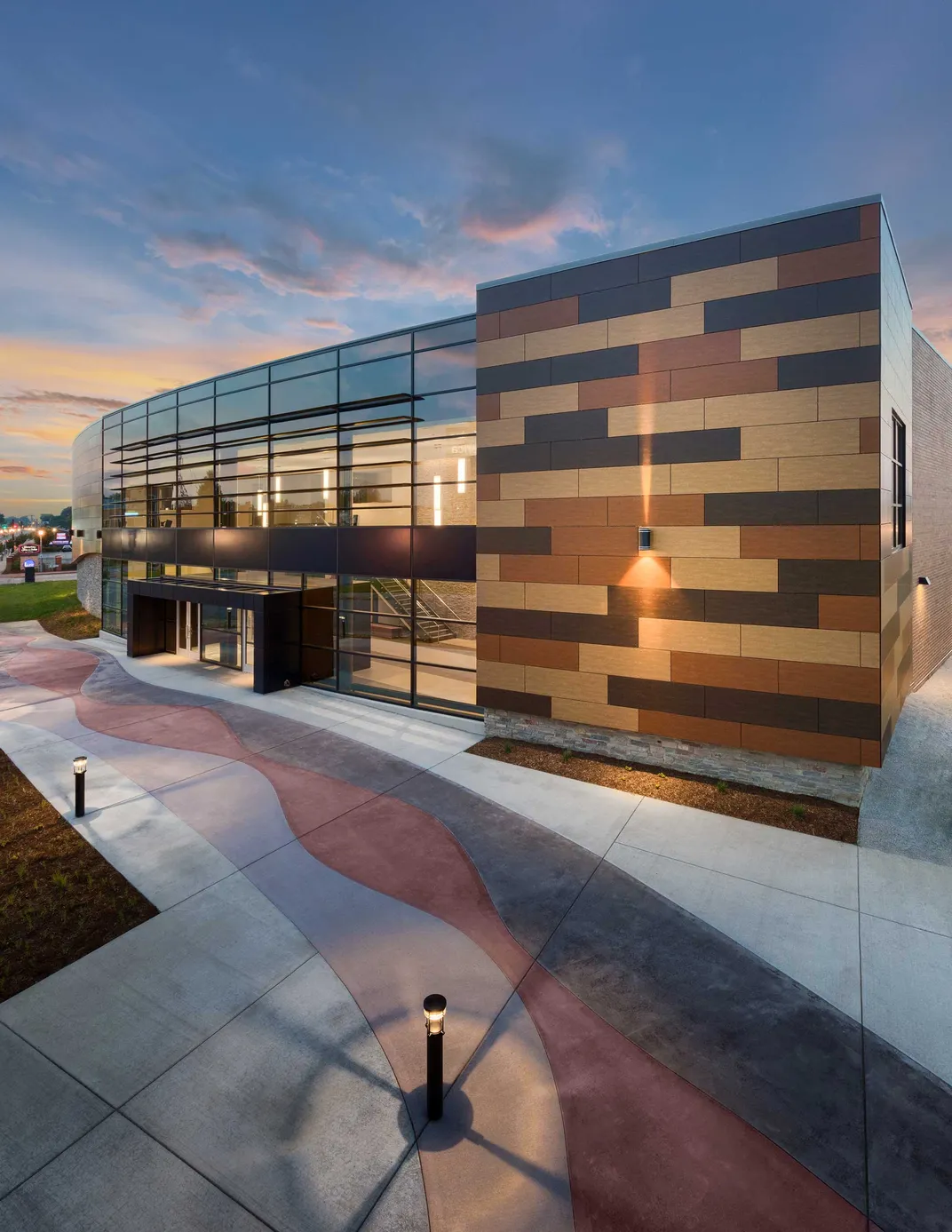 Complementing historic homes and performance venues throughout the state is an extensive network of museums examining the legacies of Kentucky musicians across generations and genres. Home to live shows and iconic memorabilia, these museums offer a unique glimpse into Kentucky's—and America's—musical heritage.
This past October, the newly renovated International Bluegrass Music Hall of Fame and Museum opened to the public in western Kentucky's Owensboro, less than an hour's drive from Bill Monroe's home. The world's first facility dedicated to the history and preservation of bluegrass music, it celebrates the genre's uniquely American origins and evolution over the course of the 20th century through permanent and rotating exhibits. Walking through the museum, videos profiling more than 225 bluegrass artists present an oral history of the genre, and historic bluegrass instruments–including the beloved fiddle of Monroe's Uncle Pen–line the walls. In the Pickin' Parlor, local artists gather for impromptu jams, and live bluegrass performances take place year-round in a sleek, wood-paneled indoor theater as well as river-facing outdoor stage.
In central Renfro Valley, the Kentucky Music Hall of Fame recognizes Kentucky natives who have made significant contributions across all areas of the music industry, from songwriting and performing to management and broadcasting. Inductees include two members of the Backstreet Boys as well as Florence Henderson, who performed on Broadway before her role as the mom in the hit TV series The Brady Bunch. Housed in the riding stables of John Lair, whose 1939 country music barn show and radio broadcast earned Renfro Valley the title of "Kentucky's Country Musical Capital," the museum brims with history both inside and out. Its collection includes outfits and paraphernalia from inductees, such as a bedazzled purple dress worn by Naomi Judd, as well as musical artifacts dating back to the early 1700s. On Thursday nights, catch the museum's free gospel show called "Ol' Home Place Gospel Hour" featuring local musicians.
Along U.S. 23 near Paintsville, don't miss the Country Music Highway Museum dedicated to artists who call eastern Kentucky home. The museums honors 14 country icons with exhibits and memorabilia including a jacket worn by Dwight Yoakam, albums signed by Billy Ray Cyrus and vintage photos of the late Gary Stewart, whom Time magazine described as the "king of honytonk." The museum also hosts Front Porch Pickin', an evening of live bluegrass and dancing, each Thursday.
There is a music festival for everyone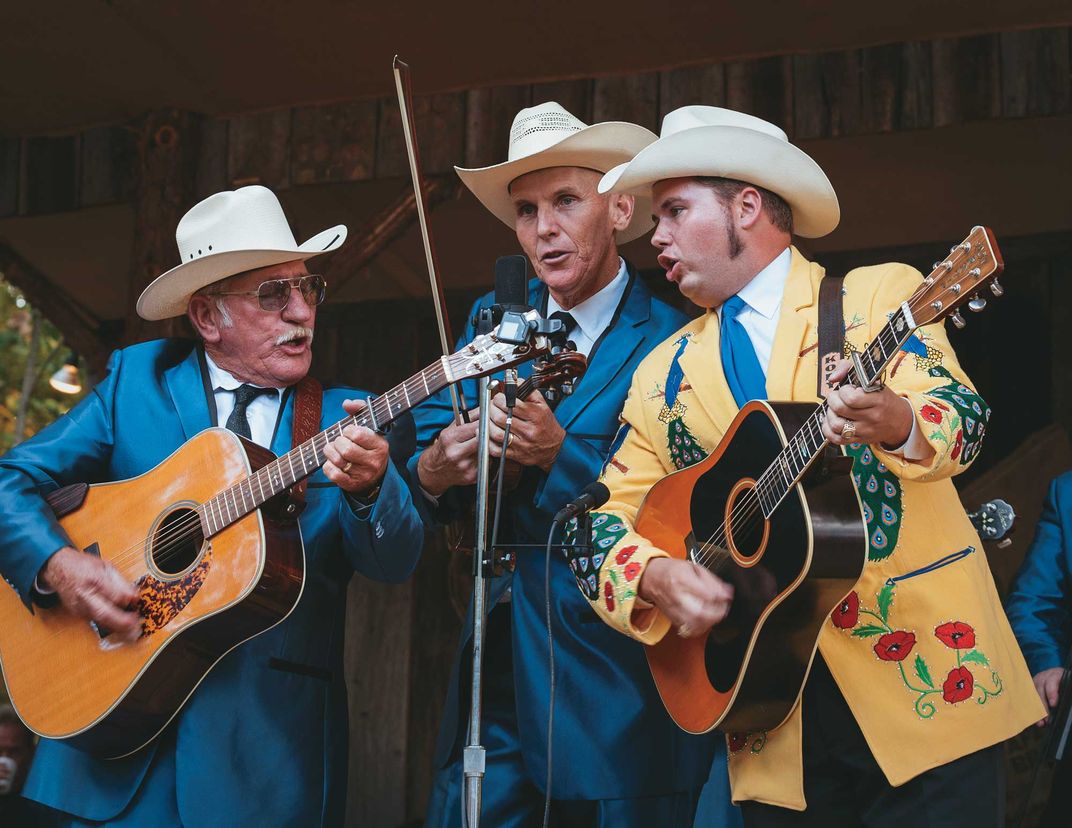 From small, local gatherings in the mountains of Appalachia to city-wide festivals drawing international crowds and talents, the breadth of music festivals in Kentucky is astonishing. Festivals bring together musicians of all styles from Appalachian to blues to brass bands, Celtic, Christian, classical, country, dulcimer, folk, hip hop, jazz, opera, pop, punk, reggae, rap, rock and zydeco.
Headlining festivals of the spring-into-summer season include the two-day Lower Town Arts & Music Festival in the UNESCO Creative City of Paducah. One of western Kentucky's preeminent festival, it celebrates visual, performing and culinary arts. Stroll through booths from more than 50 visiting artists and enjoy a wide range of musical performances from traditional bluegrass to roots rock and spunky pop-rock.
At the end of June is Owensboro's ROMP. A four-day festival sponsored by International Bluegrass Hall of Fame and Museum, it celebrates all things bluegrass – from traditional music to modern fusions. By day, attendees can take workshops ranging from jamming to clogging and flat-foot dancing; by night, musical legends such Ricky Skaggs and Patty Loveless headline the stage.
Come July, one of Louisville's hottest festivals, Forecastle, spreads out over the city's 85-acre waterfront park. Its musical acts, which included T-Pain and Vance Joy in 2018, draw tens of thousands of visitors over the course of three days.
Cross paths with some of today's greatest vocalists and songwriters
Home to many old-time musical icons, Kentucky continues to inspire new generations of artists – among them, multi-award-winning country artist and Kentucky native Chris Stapleton. With his raspy, soulful voice, Stapleton has risen to the top of the country charts in recent years with hits such as "Tennessee Whiskey" (2015) and "Broken Halos" (2017). Stapleton grew up in eastern Kentucky's Staffordsville-Paintsville region and took to songwriting in the late 1990s when he moved in with bluegrass musicians.

Other Kentucky natives making waves in music today include season nine of The Voice winner Jordan Smith, Grammy-nominated singer-songwriter Sturgill Simpson and rock band Cage the Elephant, all of whom return frequently to their home state to perform and whose songs grace its airwaves. Whether driving the Country Music Highway with the radio turned up, attending a concert on the Ohio River or sitting at a bar in Lexington, a visit to Kentucky offers the chance to cross paths with emerging talent as well as talent yet to be discovered.