When summer crowds thin and temperatures cool slightly, The Beaches of Fort Myers & Sanibel come alive with a whole new relaxed and romantic vibe. Known for its tropical weather and world-class shelling, Southwest Florida is also home to stunning nature preserves, water trails and thousands of years of history. Paddle through mangrove creeks along ancient paths, cast lines for "silver king" or hide away in a private cabin on a beach you can call your own.
Island hop in search of dolphins, shells and live music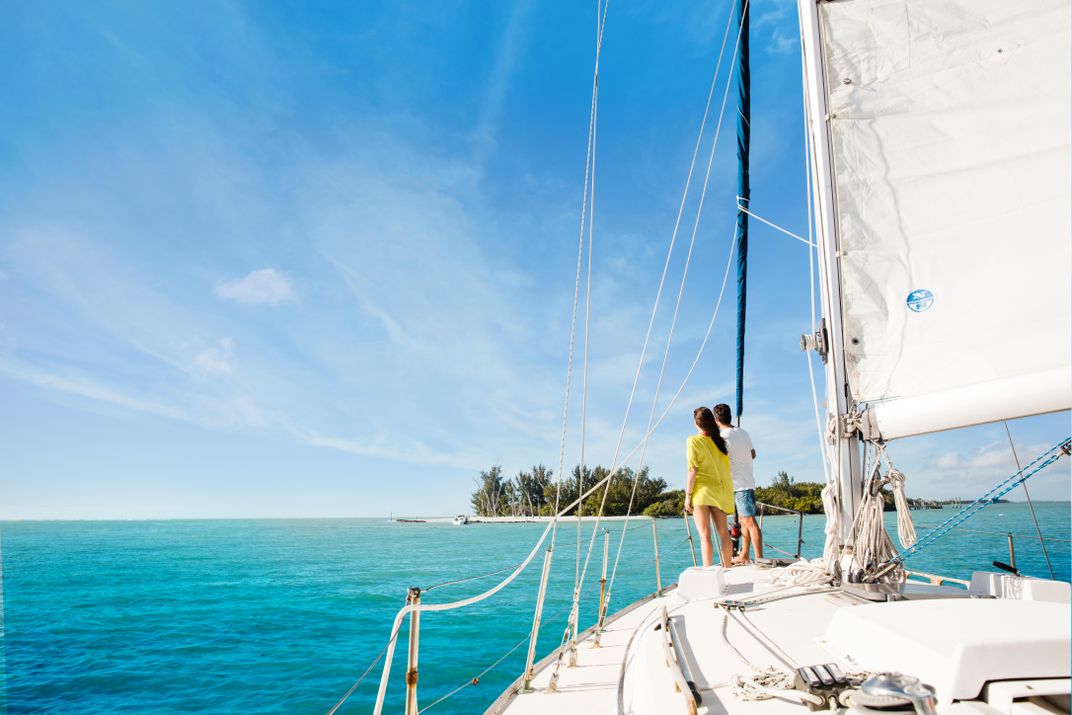 Island hopping in the fall between the more than 100 islands of Fort Myers and Sanibel is one of the most romantic ways to explore Southwest Florida. Each island has something unique to offer and without the summer crowds, the beaches are all yours. Catch a ferry, charter a cruise, or rent a small craft and watch dolphins play in your wake. Stop off at isolated and pristine Cayo Costa State Park in search of untouched shells, or pay a visit to Lover's Key State Park, home to gentle manatees and roseate spoonbills.
From September 22 through October 1, catch 60+ songwriters performing on Captiva Island and Fort Myers Beach, as well as in Downtown Fort Myers, as part of the Island Hopper Songwriter Fest. 
Paddle along ancient trails on the Great Calusa Blueway

Spanning 190 miles, the Great Calusa Blueway canoe and kayak trail takes paddlers through some of Southwest Florida's most scenic bays, rivers and backwaters. Inspired by the water routes of the Calusa Indians, the trail consists of three parts: Estero Bay; Pine Island and Matlacha Pass; and Caloosahatchee River ("River of the Calusa") and its tributaries. Paddle the Gulf of Mexico coast into sheltered mangrove creeks, past rookery islands, tidal flats and coastal hardwood hammocks, accompanied by dolphins, manatees and countless birds, including eagles, osprey, roseate spoonbills and ibis. 
Venture into the heart of the Everglades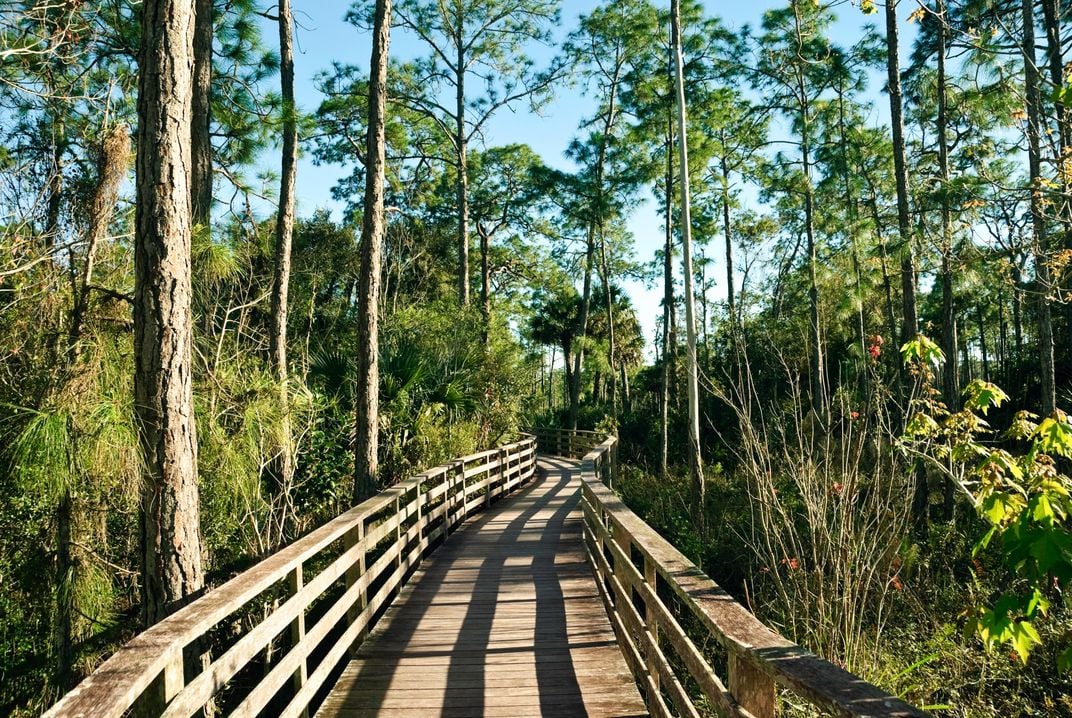 Totaling 13,000 acres, Corkscrew Swamp Sanctuary is a staggeringly beautiful, ancient Everglades forest. A 2.5-mile boardwalk takes visitors into the heart of this ecosystem past pine flatwoods, sunbathing alligators and the largest old-growth bald cypress forest in North America. Spot otters, deer, red-bellied turtles and brightly colored painted bunting finches darting in and out of the dense growth.
Experience "Old Florida" on Cabbage Key Island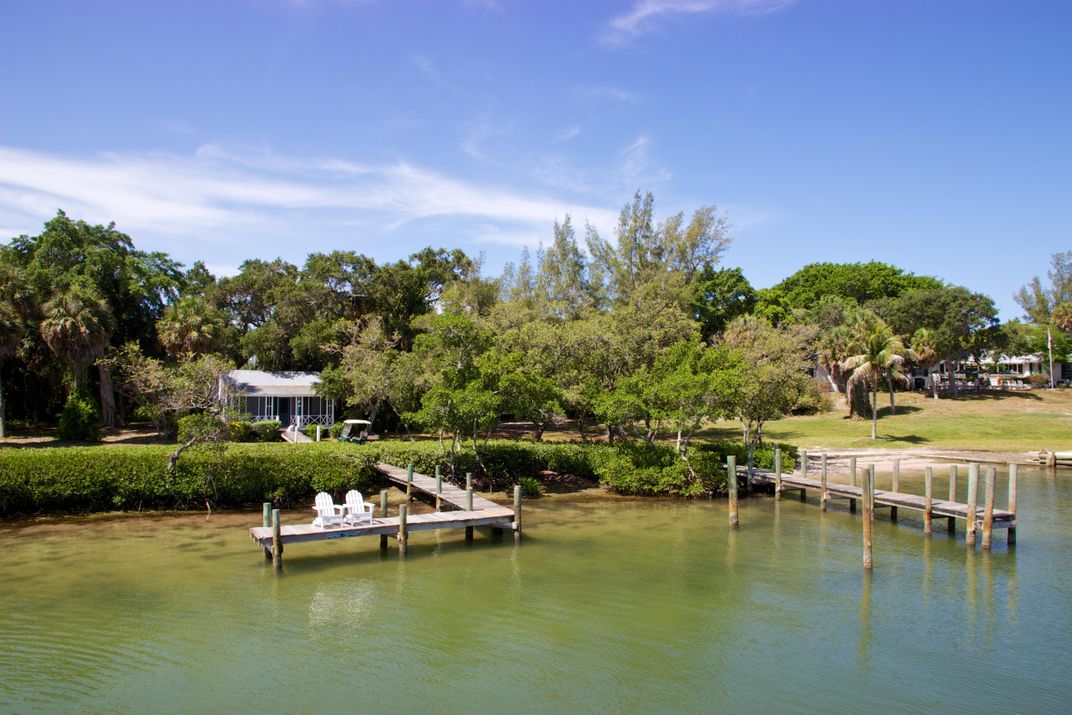 This 100-acre, carless island is reminiscent of days gone by. Surrounded by tropical vegetation, the island features a charming inn, private rental cottages and a historic, open-air restaurant. Situated atop a 38-foot Calusa shell mound, the restaurant has been serving boaters for over 60 years and is rumored to have been the inspiration for Jimmy Buffet's "Cheeseburger in Paradise." Step inside the bar, decorated floor to ceiling with thousands of dollars bills, and enjoy a panoramic view of Pine Island from the porch curtained by Cuban laurels and cabbage palms.
Charter a boat in the Tarpon Capital of the World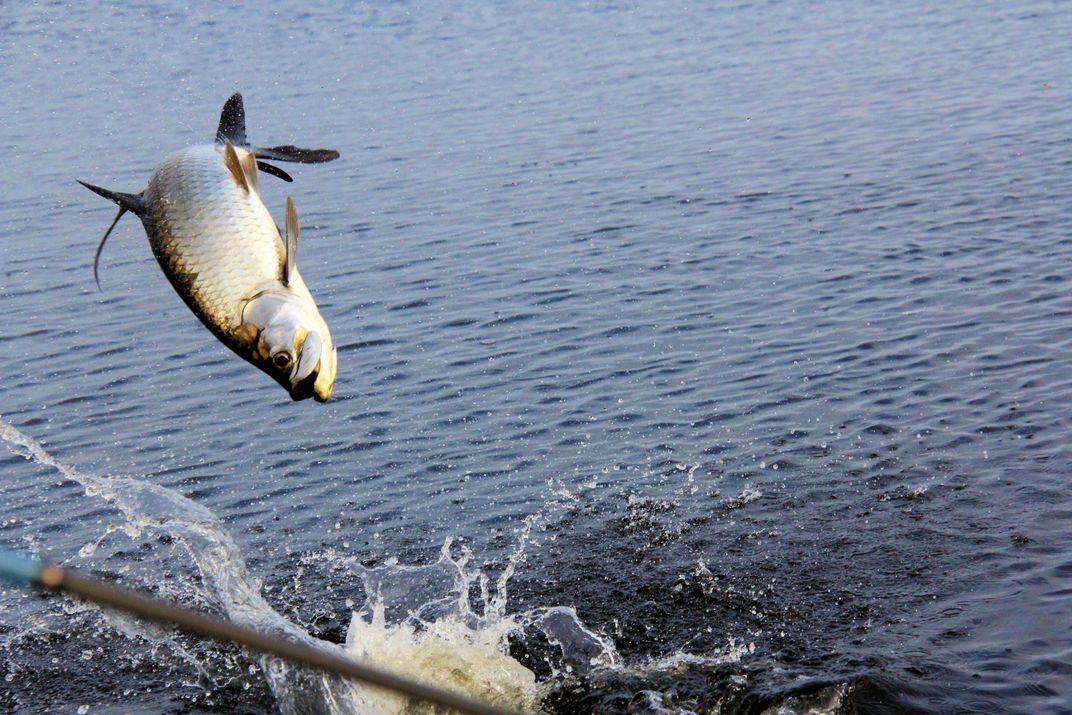 Boca Grande Pass has long been considered the world's best place to catch Atlantic tarpon. From summer through early fall, the area's temperate waters attract tens of thousands of these gigantic fish for their annual spawn – the highest concentration anywhere in the world. Head out on a charter boat to test your strength against this trophy fish. Known as the "silver king," tarpon can grow to be over eight feet long and propel their full body length out of the water. 
Tour the Edison & Ford Winter Estates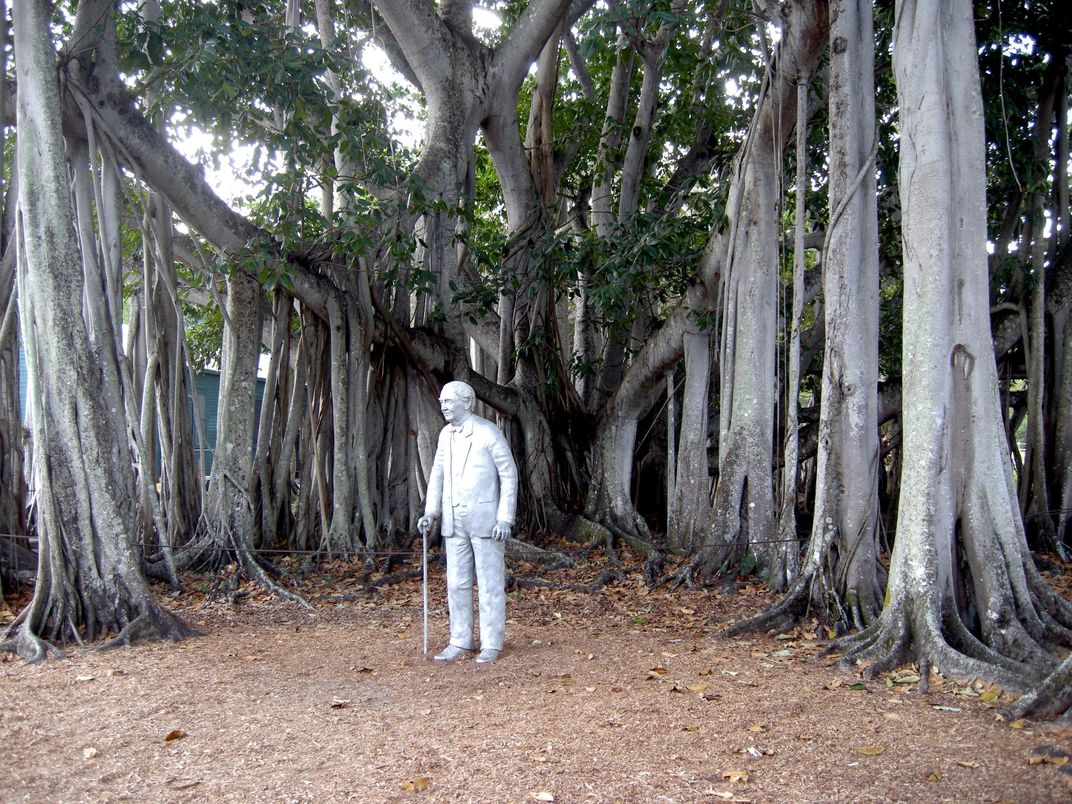 Not only did Thomas Edison and Henry Ford both winter in Fort Myers, they lived next door to one another. Today, you can travel back in time on a tour of their joint properties. Wander through more than 20 acres of botanical gardens, in bloom year round, as well as nine historic buildings including Edison's Botanic Research Library and a museum dedicated to the inventions of both men. Pay a visit to the Edison Moonlight Garden, restored to its early 1900s appearance, and the Banyan Tree, planted in 1925, which now covers almost an acre of the grounds.