From the crystal blue waters of the Caribbean Sea to the dense, lush forests of the mountains, Costa Rica has long been a destination for travelers who want to immerse themselves in the beauty of the natural world. Get inspired by Costa Rica's abundant treasures and learn how this forward-thinking nation gave rise to the ecotourism movement.
In August of 2020, Costa Rica will celebrate fifty years of its National System of Conservation Areas program, which over the last half-century has designated nearly 25 percent of the country as protected wildlife zones, and for good reason—five percent of the Earth's biodiversity is found here. Almost thirty years ago the Costa Rican government launched an initiative to compensate landowners for protecting their forests, and it paid off—in the first 20 years of the program, the country's rainforest coverage increased by nearly 30%. And with 29 national parks, 19 wildlife refuges, and 8 biological reserves, there's ample space to see the flora and fauna that make Costa Rica so special.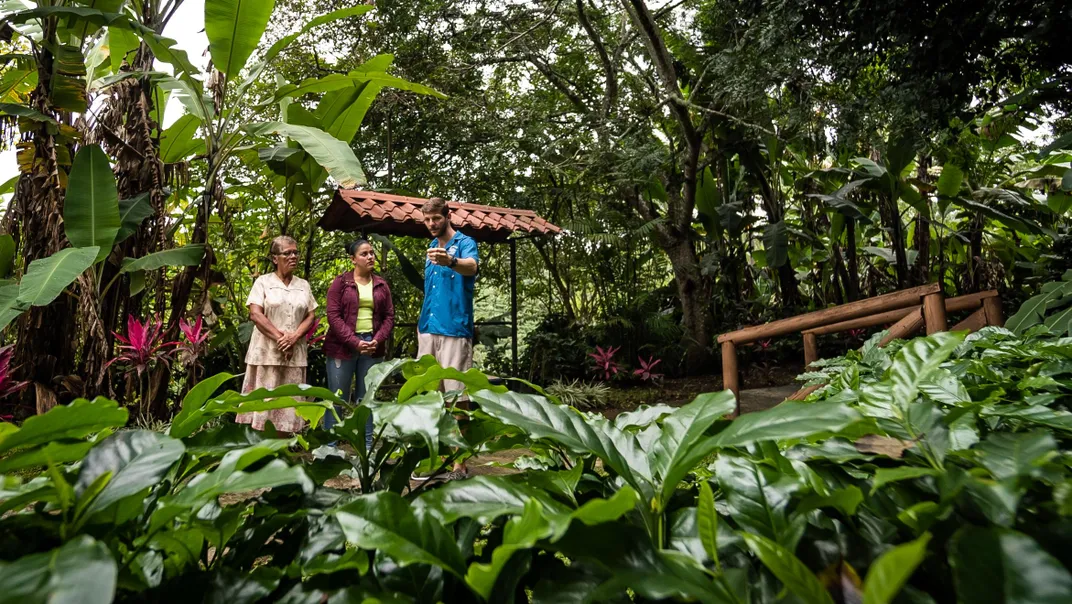 Rainforests, volcanoes, and expansive beaches are all part of the Costa Rican landscape, and each location offers eco-friendly options that take sustainable travel to a whole new level. Hotels and excursion companies that participate in the country's Certification of Sustainable Tourism (CST) program make it easy for travelers to choose destinations that make protecting natural resources and supporting local communities.
Here are three unique eco-tourism experiences to anticipate as you plan your dream escape to Costa Rica:
Take a Eco-Friendly Adventure with Rios Tropicales
Showcasing Costa Rica's waterways since 1985, Rios Tropicales has supported the planting of 28,000 trees by guests and has made reforestation a priority since its founding. Through the company's private rainforest reserve (which includes 2,470 acres of native Costa Rican hardwood tree species), they are a fully carbon neutral operation that takes guests on whitewater rafting adventures, kayaking excursions, and underwater explorations. On a one day trip, guests can raft down a gentle section of the Corobicí River and see why Costa Rica is beloved by bird-watchers—wood storks, kingfishers, roseate spoonbills, and boat-billed heron all make appearances in this part of the country. On the Naranjo river, novice rafters can learn the basics of whitewater rafting, while on the Damas Island Estuary, kayakers can navigate through lush mangroves thickets where the salty sea meets freshwater rivers.
Take a Hotel-Led Sustainability Tour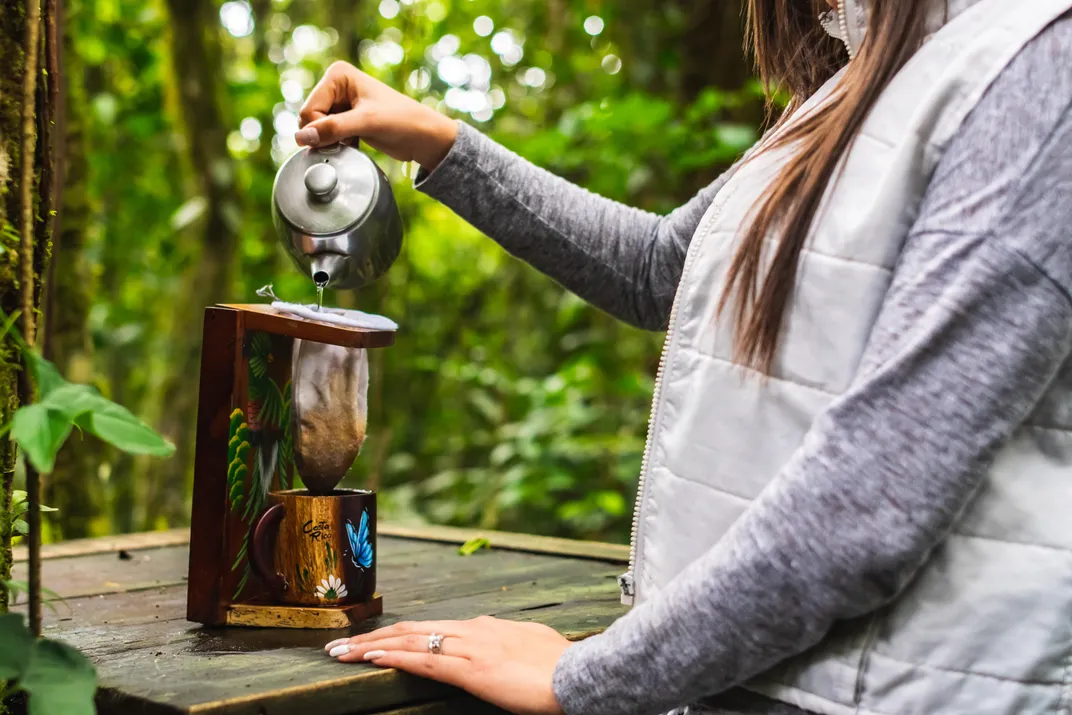 Some hotels encourage guests to learn about sustainability without ever leaving the property— many in Costa Rica now offer special tours that educate visitors about the water conservation, sustainable farming, and even waste management systems they employ as part of their commitment to promoting eco-friendly travel. At the Rios Tropicales Eco Lodge, for example, guests can learn about the hotel's hydroelectric power systems and hike to the top of Pacuare Gorge, where they can plant trees as part of the lodge's reforestation program. At Rio Magnolia, visitors can start the day with coffee produced from beans grown at the hotel, and end it with a tour of both the plants and the production facility, run on renewable energy. And at El Silence Lodge & Spa, where 95 percent of the staff are residents of the local community, each guest is invited to plant a tree as part of the hotel's conservation efforts.
See Sloths Responsibly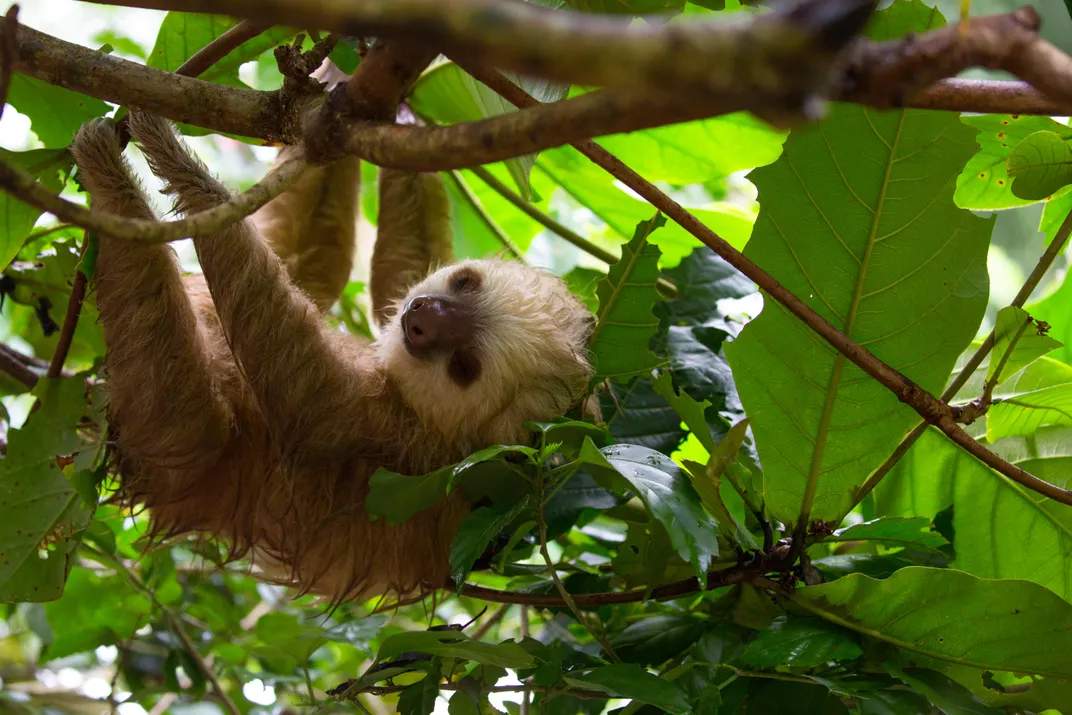 For tourists hoping to see some of Costa Rica's famed sloths, companies like Eco Terra Costa Rica in La Fortuna make sure you can visit the sleepy animals while respecting the habitats they call home. The Rodriguez family has been working to protect sloths for generations, and during their tours visitors not only see sloths up close but learn about the trees the animals call home—and what Costa Rica does to keep them safe. The one mile walking trail is easily accessible for adults and children alike, and especially thrilling on the evening adventure. Two-toed sloths are more active at night, so Eco Terra offers a 5.30pm tour, where guests walk along a local river in search of guarumo trees—a sloth's favorite snack!
Whether you're picturing yourself soaking in the sounds of a pristine waterfall, taking in the treetop views of hillside rainforests, or learning about the ways in which local communities are contributing to a greener future, let the natural wonders of Costa Rica spark your imagination.