From thrilling outdoor adventures to charming townscapes that are steeped in Colonial and Revolutionary history, West Virginia is an enchanting escape for visitors of all interests. And with its close proximity to more densely populated hubs along the Mid-Atlantic coastline (in fact, Washington D.C. is just 90 minutes away by car), Jefferson County serves up a taste of the bucolic American life from centuries past—all within easy reach for today's adventurers.  
Jefferson County occupies a roughly diamond-shaped swath of land in the Shenandoah Valley, part of the Eastern Panhandle of the state. At just 212 square miles in size—a total land area that's roughly nine-tenths the size of Chicago—the county is overflowing with natural and historical attractions. Home to quaint towns lined with first-rate restaurants and unique handcrafted shops, there's also an abundance of outdoor pursuits here, thanks to a tangle of rivers and waterways that wind throughout the land, along with an enviable location among the majestic Blue Ridge Mountains.  
Composed of Harpers Ferry and Bolivar, along with Shepherdstown and the county seat of Charles Town, the town centers of Jefferson County are all just a stone's throw apart, making it easy to explore them all—even on a quick trip to these parts. To make the most of your next visit, check in at the Jefferson County Welcome Center. Ready to start exploring? Here are a few of the must-visit sites in stunning Jefferson County.
Harpers Ferry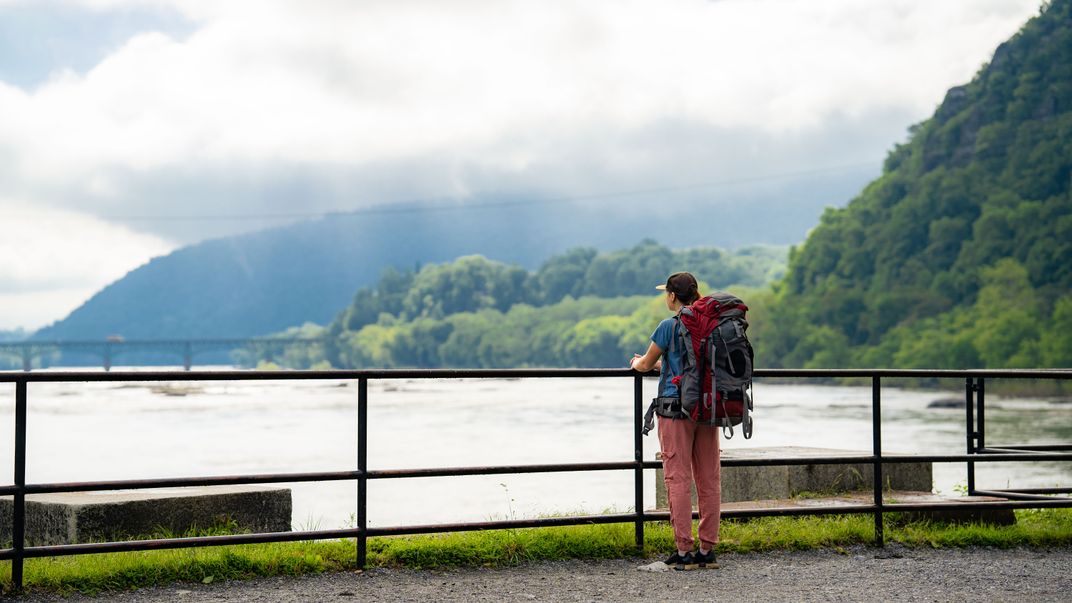 Situated at the very tip of West Virginia's Eastern Panhandle, it's hard to overstate the historical significance of this charming settlement, where the past truly seems to live on. Hugging the hillside above the confluence of the Shenandoah and Potomac Rivers, Harpers Ferry is, in equal parts, a living museum and a functioning modern town, all set amid a wild and untamed natural landscape that beckons outdoor adventurers to get out and explore. 
Harpers Ferry National Historical Park occupies 3,500 acres—a sizeable plot of protected park land to discover for yourself on foot. But the town's designated Lower Town offers the most immersive and eye-opening place to kick off your trip, with a collection of meticulously preserved 19th-century buildings that welcome you in for hands-on exploration. Start at the Harpers Ferry Visitor Center, where a shuttle bus will bring you straight to the heart of Lower Town, the cultural center of the village.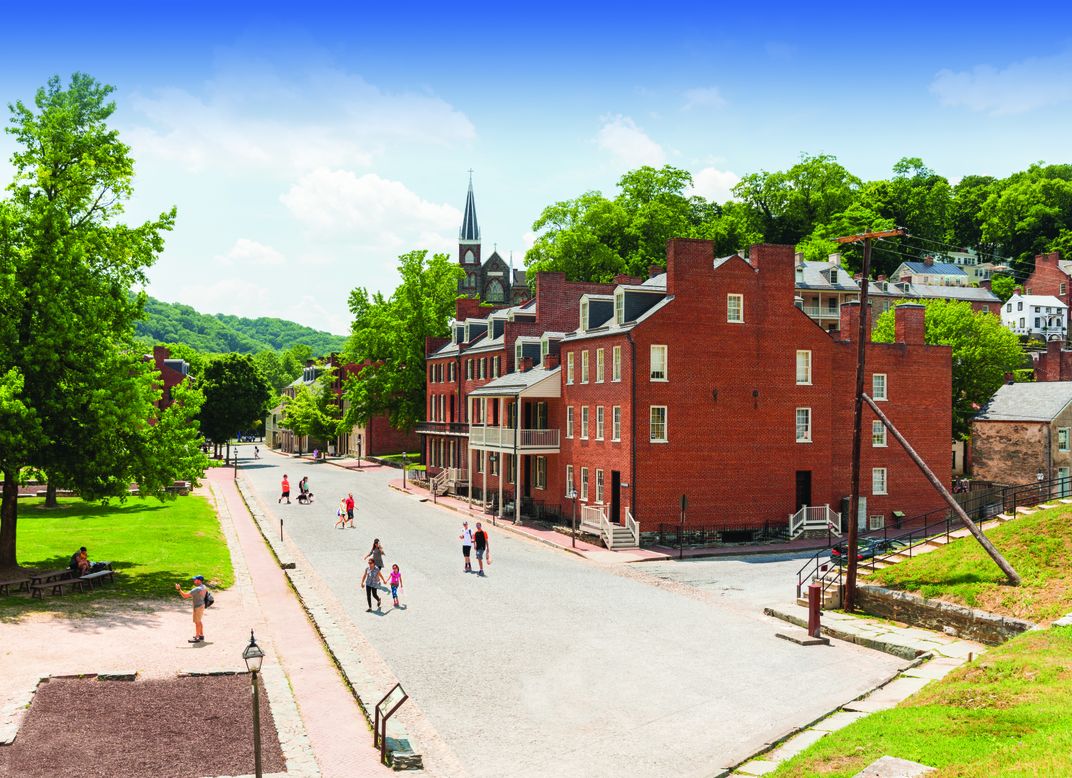 Among the most notable structures to visit, you'll find John Brown's Fort. Conceived in 1848 as the Armory's fire engine and guard house, the structure found an even more storied place in American history little more than a decade later. In 1859, nearly two years before the outbreak of the Civil War, the abolitionist John Brown launched a campaign to end slavery at Harpers Ferry. Having barricaded himself inside the fort in the waning hours of his crusade, his attempt failed, as he was wounded and captured in this now-infamous fire engine house. Despite this, Brown is thought to have generated an irreversible momentum to the Civil War that ultimately transformed America.  
Nearby, Storer College played a significant role in the urgent aftermath of the conflict here. The school, born out of the Civil War, commenced to offer educational and career opportunities to formerly enslaved people. It survived Jim Crow laws and segregation, and was chosen as the site of the second national conference of the Niagara Movement—an African-American intellectual movement—where sociologist and activist W.E.B. Du Bois proclaimed one of America's loftiest calls for civil rights.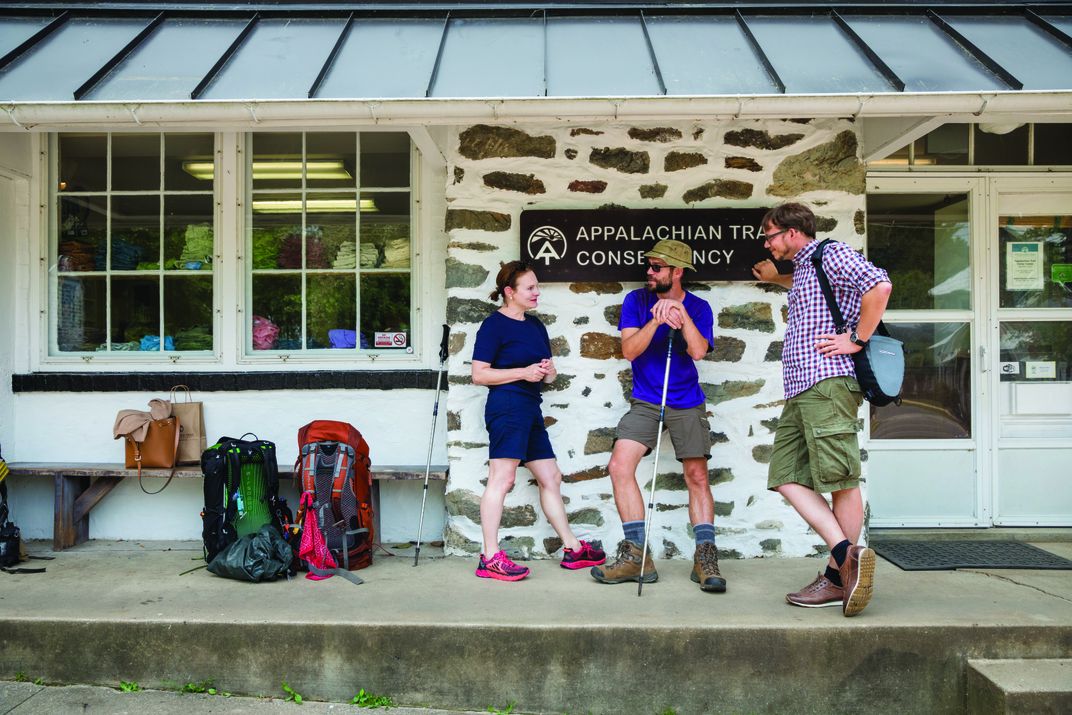 A short hike away along the Appalachian Trail, visitors can experience Jefferson Rock, so named because Thomas Jefferson once stood upon it centuries ago on October 25, 1783. He was so taken with the view from atop this shale formation—a jaw-dropping vista overlooking the Shenandoah and Potomac Rivers, and the mountainscape beyond—that he wrote fondly of it in his Notes on the State of Virginia documents, stating plainly "This scene is worth a voyage across the Atlantic."  
While Jefferson Rock is among the most popular stops for visitors to Harpers Ferry, the park also provides access to a network of over 300 historical Civil War sites—and counting, since historians and park educators are adding to the list all the time. Lace up and check out the Civil War Trails, a non-profit that oversees the public access and education surrounding historically significant sites throughout Jefferson County. In addition to garnering a unique taste of history, exploring these trails and sites is a one-of-a-kind way to take in stunning river views and other natural landscapes here. 
Of course, no visit to Harpers Ferry would be complete without experiencing some of the abundant outdoor adventures that have put this town on the top of so many must-see lists. For travelers of every outdoor activity level and interest, there's truly something here for everyone.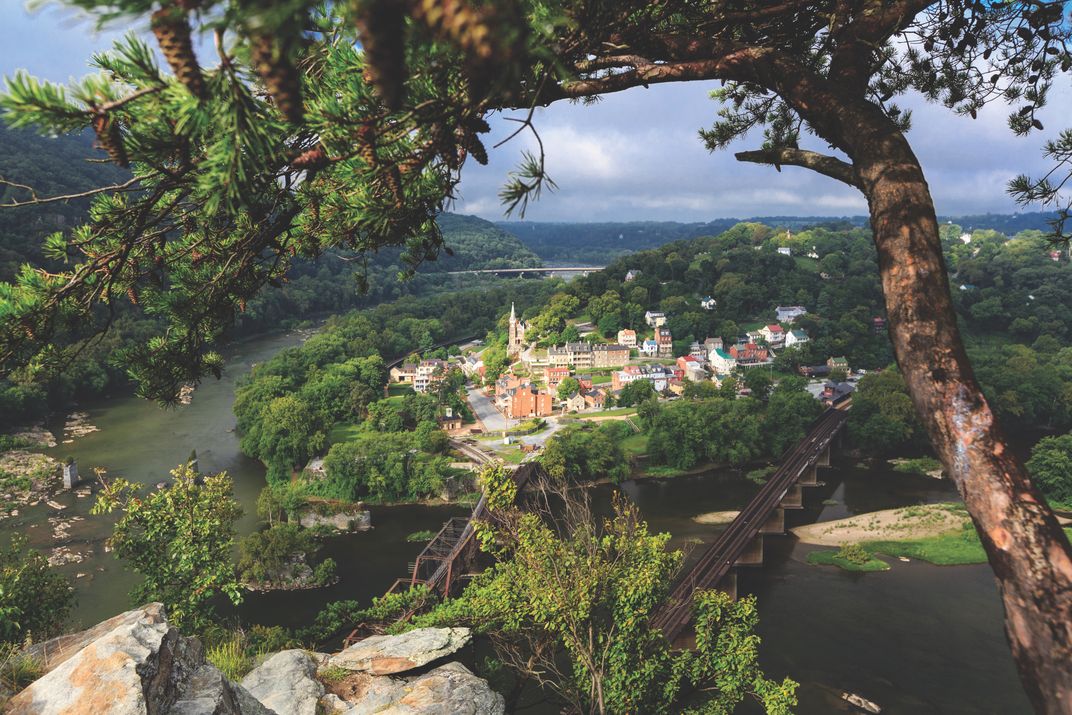 To remember your visit long after you've returned home, be sure to take home the perfect Harpers Ferry memento. High Street offers the best shopping opportunities with a wide array of artwork, goods and treats from local artisans and sellers. Stop at The Vintage Lady, a favorite boutique for unique jewelry, handmade accessories, home goods and other collectibles. And don't miss True Treats, the only candy shop in the nation that sells candy and other treats that are made using historic recipes from the 1500s and beyond.  
Visitors to Harpers Ferry shouldn't miss this lovely adjacent town—a favorite stopover point on the way in or out of town, thanks to its lush and verdant surroundings, part of the Harpers Ferry National Historical Park. Stay at Jackson Rose Bed & Breakfast on Washington Street, a traditional Federal-style home dating to 1795 that has been carefully restored to offer elegant accommodations and a full, hot breakfast today. Or for day-trippers looking for a true taste of these parts, refuel at Anvil Restaurant, a cozy outpost and a local favorite that serves delicious no-frills fare like crab cakes and barbecue ribs, Thursday through Sunday each week. 
Shepherdstown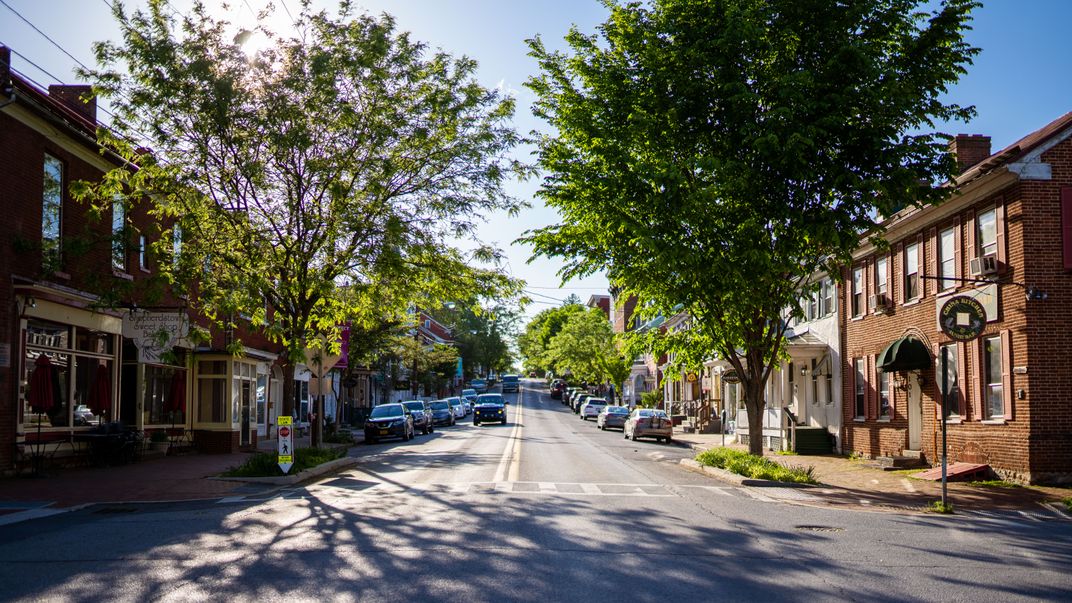 Though it may be one of the oldest towns in West Virginia, dating to 1762, your first impression of Shepherdstown of the buzzing city center will be anything but staid. In fact, this university town is decidedly cool, playing home to a flourishing community of creative performers and artists, a thriving local music scene, and a slew of award-winning restaurants to boot. For a municipality that sits on just 256 acres and has a permanent population of under 1,700 residents (as of the 2020 census), Shepherdstown's offbeat and creative claims to fame are all the more remarkable.  
For outdoor adventurers, the C&O Canal towpath offers an ideal backdrop for a range of activities, from walking and kayaking to even distance cycling. The entirety of the C&O Canal runs 184.5 miles between Georgetown in the heart of D.C., and Cumberland, Maryland to the northwest. And with Jefferson County sitting at roughly the midpoint, this section of the recreational trail affords an incredible breadth of options, from short out-and-back explorations to more aggressive jaunts along the full trail. And if bringing your own bike or kayak isn't on the table, Pedal & Paddle has you covered with a range of rental options to suit your plans.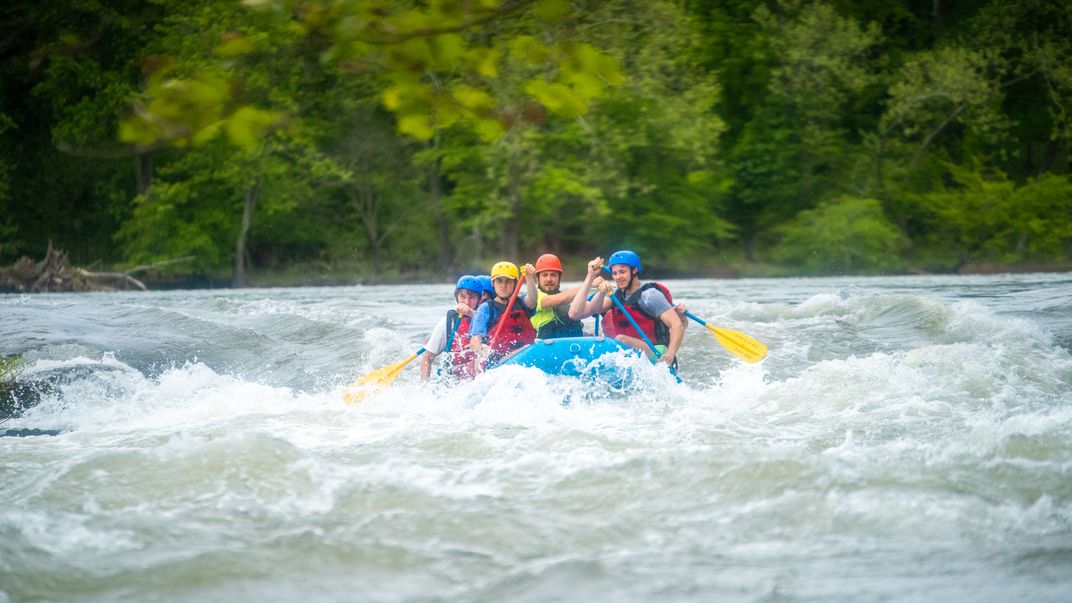 And while Shepherdstown may, at times, be overshadowed by the tourism numbers in its sister city, Harpers Ferry, just 12 miles to its southeast, it's home to its own rich history, as well. Following the conclusion of the Civil War, Shepherdstown became the county seat as a result of damage to the courthouse in Charles Town and the changing fortunes of political figures. And at the Civil War Center at Shepherd University—a project to establish a Civil War soldier database—visitors can experience a robust library that documents the conflict, along with lectures by leading authorities and battlefield tours, all available by appointment. And at Historic Shepherdstown & Museum, you can browse exhibits from the town's history or take a self-guided walking tour through the historic district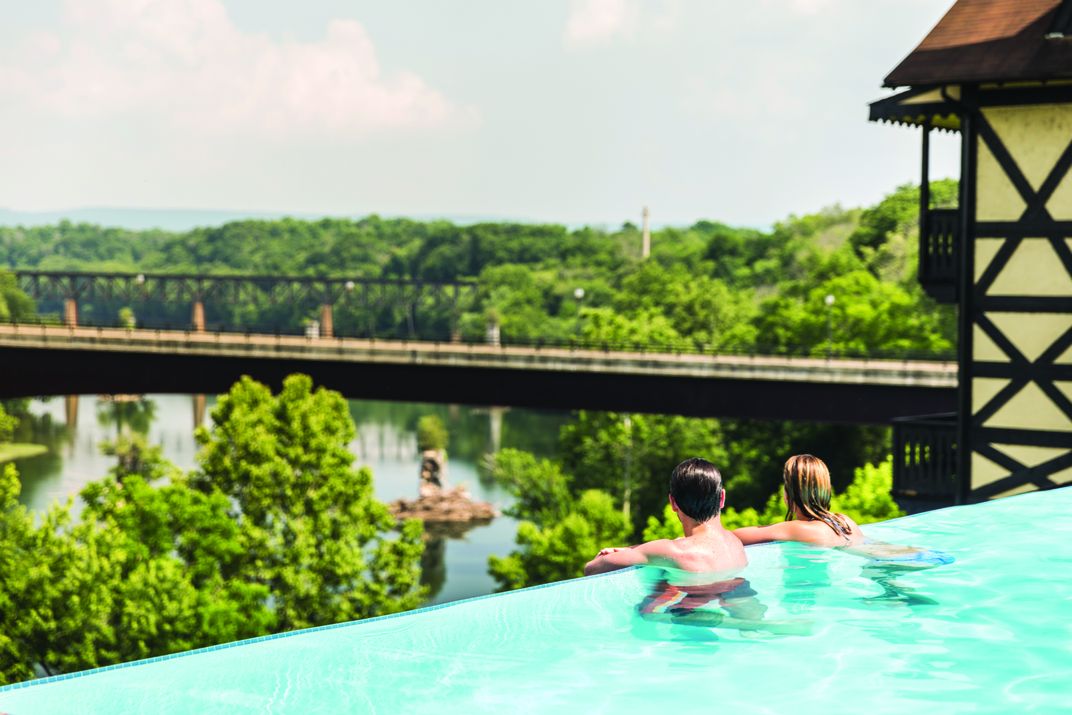 Collectors and shoppers won't be disappointed here either, with a wide selection of antiques and flea markets, along with a variety of boutiques and all the spoils of any proper Main Street USA. For gifts and collectibles, head to the popular Dickinson & Wait Craft Gallery, or visit O'Hurley's General Store to find turn-of-the-century offerings. With its own fully operational blacksmith shop right onsite, you may feel you've been transported through time—but don't worry, the store has all the modern conveniences you could wish to stock up on while in town. 
Last but certainly not least among the charming hubs of Jefferson County is the home of its own county seat, Charles Town. Originally founded in 1786, Charles Washington (yes, of those Washingtons—he was the youngest brother of Founding Father and first President George) once donated the land at the intersection of George Street and Washington Street for public use. Today, Charles Town seamlessly blends the past and present with rich history all around—along with plenty of contemporary dining and outdoor activities to suit every kind of traveler.  
Among the most historical destinations here, kick off your visit with a stop at Happy Retreat. This Federal/Greek Revival-style estate was once home to Charles Washington, and today the classical structure is the site of the non-profit Friends of Happy Retreat (FOHR), which maintains a center for history, heritage tourism, scholarship, culture and events. 
Nearby, the Washington Heritage Trail spans 136 miles of Eastern Panhandle mountainscape. Charles Town and Shepherdstown have both preserved historic character along their sections of the trail, inviting visitors to experience a taste of life as it once was in Colonial, Revolutionary and Civil War-era times.  
The Jefferson County Courthouse was built in 1836 and, while still in use today, it is most well-known for its role in the trial and execution of famed abolitionist, John Brown. His trial, which took place at this very courthouse, was among the most famous in American history. There's also the Jefferson County Museum, home to a permanent collection along with various exhibits that feature a variety of Civil War items and relics, along with objects from John Brown's trial. And at just over 5.8 square miles in size, Charles Town makes it easy to see and do it all in one short getaway.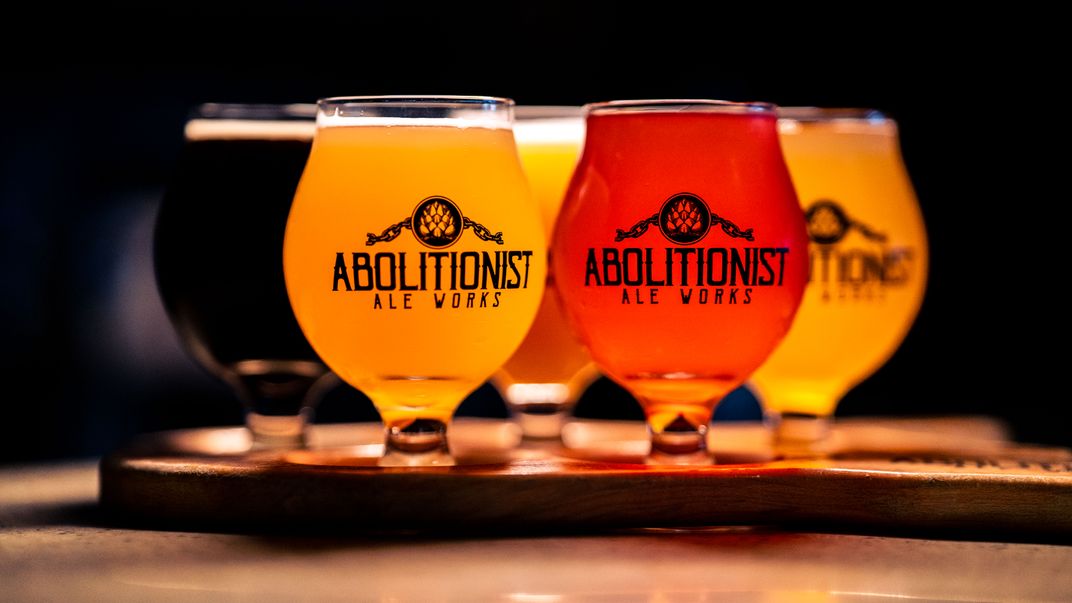 From Harpers Ferry to Shepherdstown to Charles Town, and all of the stunning sights and delights of the Blue Ridge Mountains in between, this region serves up historic treasures and outdoor pursuits in close proximity to each other. Whether you're here for a daytrip or plan to settle into a cozy inn and stay a while, one thing is clear: the spoils of Jefferson County will have you wishing for even more time.