Picture it—the sun slowly fading into dusk as a gentle breeze cools the balmy evening. All around, acoustic melodies permeate the air, emanating from somewhere just out of sight but creating the perfect soundtrack for an enchanting evening outside. Children dance, even the adults can't help but sway, and a small crowd begins to form around a striking Southern live oak, this one known as the Liberty Oak. This scene may seem like something straight out of a movie, but it's not only real—it's unfolding just about every evening in the warmer months in the distinctive destination known as Hilton Head Island.  
With its signature backdrop of picturesque beaches, palmetto-framed seascapes, and postcard-worthy Lowcountry and coastal homes that line perfectly manicured roads and paths throughout the island, Hilton Head Island is a truly unique community. At once brighter, deeper and more soulful than many may realize, it's also home to centuries of history, and a vibrant cultural scene that rivals that of many larger cities. Read on to explore the fascinating history and unparalleled arts community that make this southern gem feel like paradise.  
While most who visit Hilton Head Island come for its dazzling array of resort amenities and outdoor activities, it may be a surprise to some that the island's history dates back many centuries, with its earliest known inhabitants—the Escamacu Indians—occupying the land as many as 4,000 years ago. Over the last several centuries, many other cultures have set foot on its stark white beaches, including English, Spanish and French colonists, African Americans of various descent, and even pirates and explorers under the banner of many diverse flags. By 1860, there were 24 active plantations in operation on Hilton Head Island. And though it had become a thriving economy at that time, it couldn't escape the growing tensions and the wartime significance of those pivotal years.   
As the Civil War swept the nation, it finally reached the shores of Hilton Head Island in November of 1861 when a campaign of more than 12,000 Union soldiers landed on the island. Within just five hours, the island fell into the hands of Federal troops, and as a result, many of the island's plantation families fled. This proved to be a watershed moment in the history of Hilton Head Island and its people. 
Of particular note, in September of 1862, then-commanding General Ormsby Mitchel assumed control over Hilton Head Island, and he was distressed to find the plantations' formerly enslaved people still living there in deplorable conditions. To remedy this, he provided land—including some from former plantation owners—to the formerly enslaved African-Americans, known today as the Gullah people.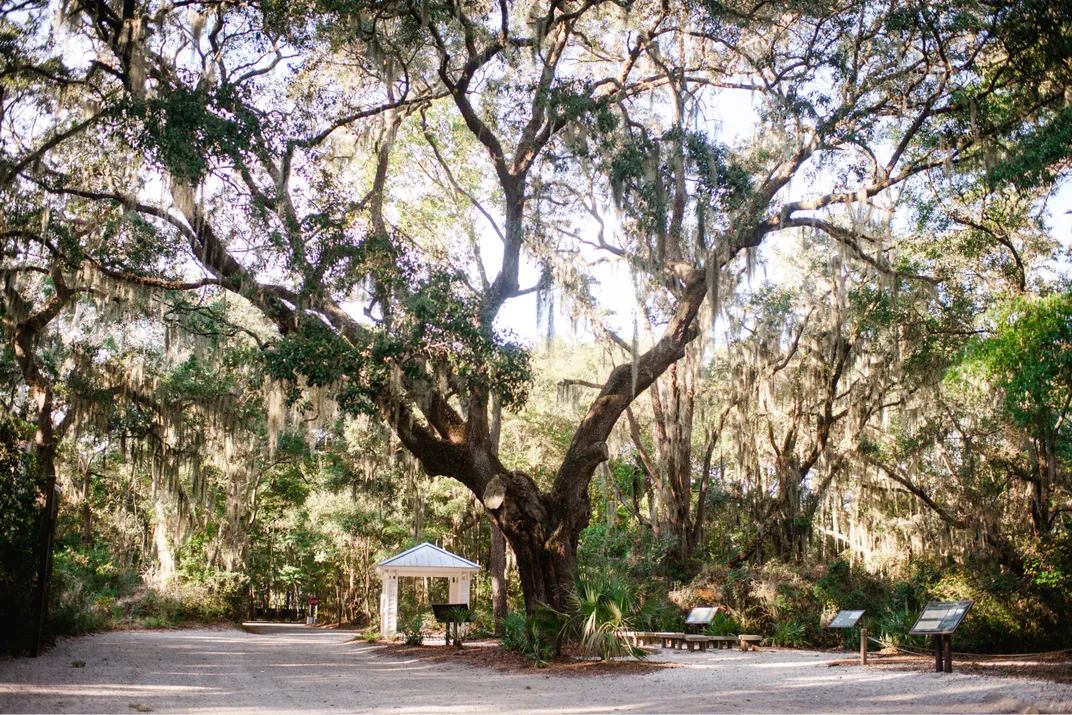 This land would ultimately become Mitchelville, the first self-governing town of the formerly enslaved in this region. So successful was the effort, and so tenacious were these people, that a small population of the Gullah community has remained in place ever since. Their perseverance was evident from the beginning, and their creative spirit has gone on to influence the island's culture to this day. 
Gullah Culture and Arts Tours 
To understand the remarkable resilience of the Gullah people, it's helpful to first understand their origins. By the mid-18th century, thousands of enslaved Africans had managed to survive the often deadly Middle Passage, and had reached various destinations along the shores of the Atlantic. Given the literal isolation of the area at the time, many of these people were able to preserve their original traditions, along with some aspects of language that would become known as the Gullah-Geechee dialect—a regional version of English-based Creole.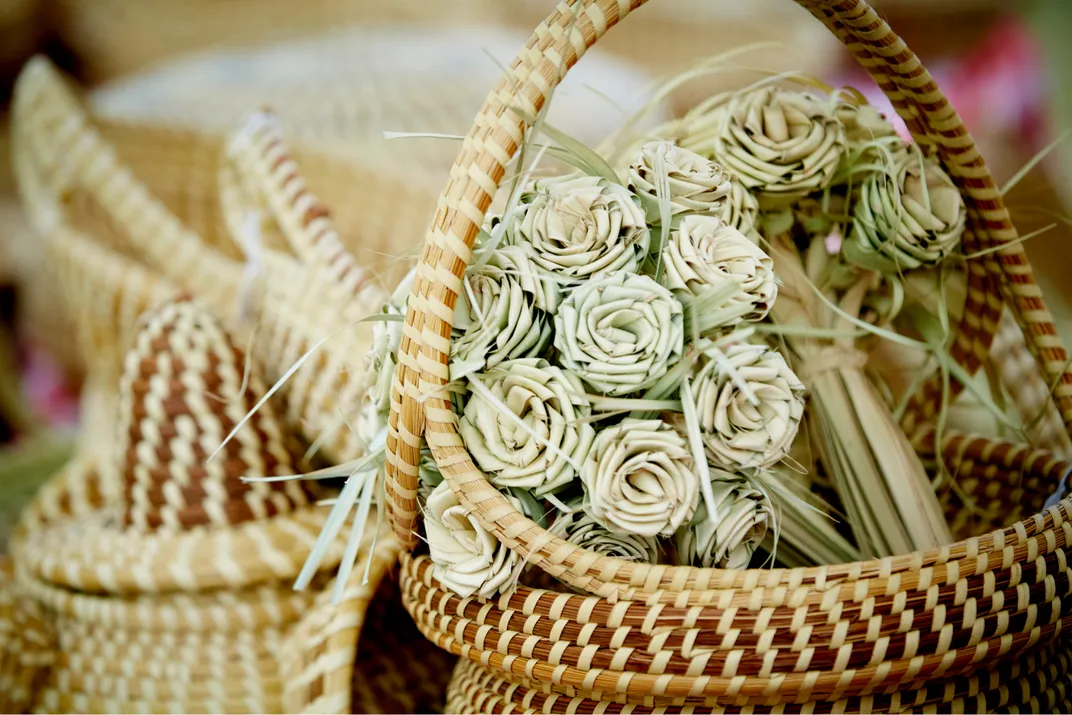 Through an intersection of political, social and historical circumstances, the Gullah created their own culture—a fertile way of life that's evident in their language, foods, music, trades and skills, as well as their affinity for art, that endures even today. Though they are a culture born of unthinkable heartache, the Gullah were saved through their own sheer perseverance, and as a result, their culture has not only survived, but it flourishes on Hilton Head Island today.
It's difficult to overstate the impact that the budding town of Mitchelville had on shaping Gullah culture. From its very start, the formerly enslaved people set about building their own community, by their own rules. They created a system of self-government including elections for their own leaders and officials, and they developed a functioning economy with education at its heart.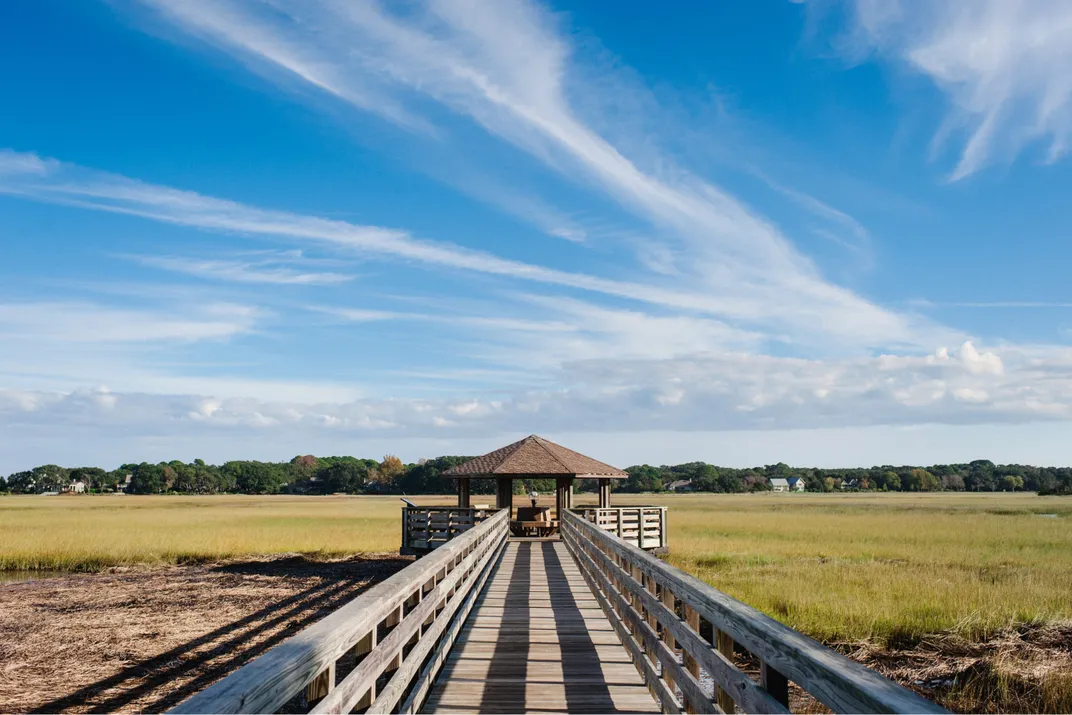 It's said that Harriet Tubman herself, the American abolitionist and fearless leader of the Underground Railroad, once visited Mitchelville in person, having heard of the significant strides that the Gullah people had made in building their new community. To Tubman and to many of the newly freed people across the nation, Mitchelville was a true inspiration, and word of its existence began to spread far and wide. To so many, it represented resilience and hope, and perhaps more importantly, it demonstrated that all men really were created equal here, at last.  
Visitors today can still experience the inspiration of Mitchelville up close. Situated on the North end of Hilton Head Island, its roads give way to wooded trails and peaceful wetlands, a modern enclave blending in harmoniously with its natural surroundings. Among the must-visit spots, Historic Mitchelville Freedom Park marks the precise location where America's first self-governing community of formerly enslaved people took up the mantle to create their own free community.  
One of the best ways to experience the Gullah culture is with a guided tour with Gullah Heritage Trail Tours. As a native Gullah family-owned business that was founded in 1966, the tour group will take you inside some of the most historic neighborhoods. Today, the group continues to preserve the Gullah culture, and works to infuse Gullah cultural values into the broader Lowcountry.  
Here, you can learn from the past by walking the very grounds where significant historical milestones took place. Tour the Gullah Family Compounds, visit the Old Debarkation Point, see where generations of young minds have been shaped at the old one-room Schoolhouse, wander through the Plantation Tabby Ruins, and visit the First Freedom Village Historic Marker. With a staff of tour guides that is entirely of Gullah heritage—born and raised right on Hilton Head Island—you will experience the island's history in the company of its very descendants. Tours begin at the Coastal Discovery Museum at Honey Horn.
Inside this Little Blue House is the birthplace of the Gullah Museum, an important marker of the cultural heritage of these island descendants. Founded in 2003 by Dr. Louise Miller Cohen, a native of Hilton Head Island herself, this 501(c)(3) charitable foundation is dedicated to maintaining Gullah customs, traditions, language, stories, songs and structures on the island, with the Museum being a catalyst for visitors and locals to deepen their understanding of the Gullah people and their influence. While there, learn firsthand about Gullah culture by taking a class on basket sewing, or listening to masterful stories of the past told by Cohen herself.  
In October, the 4th Annual Gullah Food Festival at the Gullah Museum offers another way to delve deeper into history and culture. While visiting, sample shrimp and grits, oxtails, curry goat and more. For seafood lovers, the Annual Gullah Oyster Roast in April is a can't-miss experience.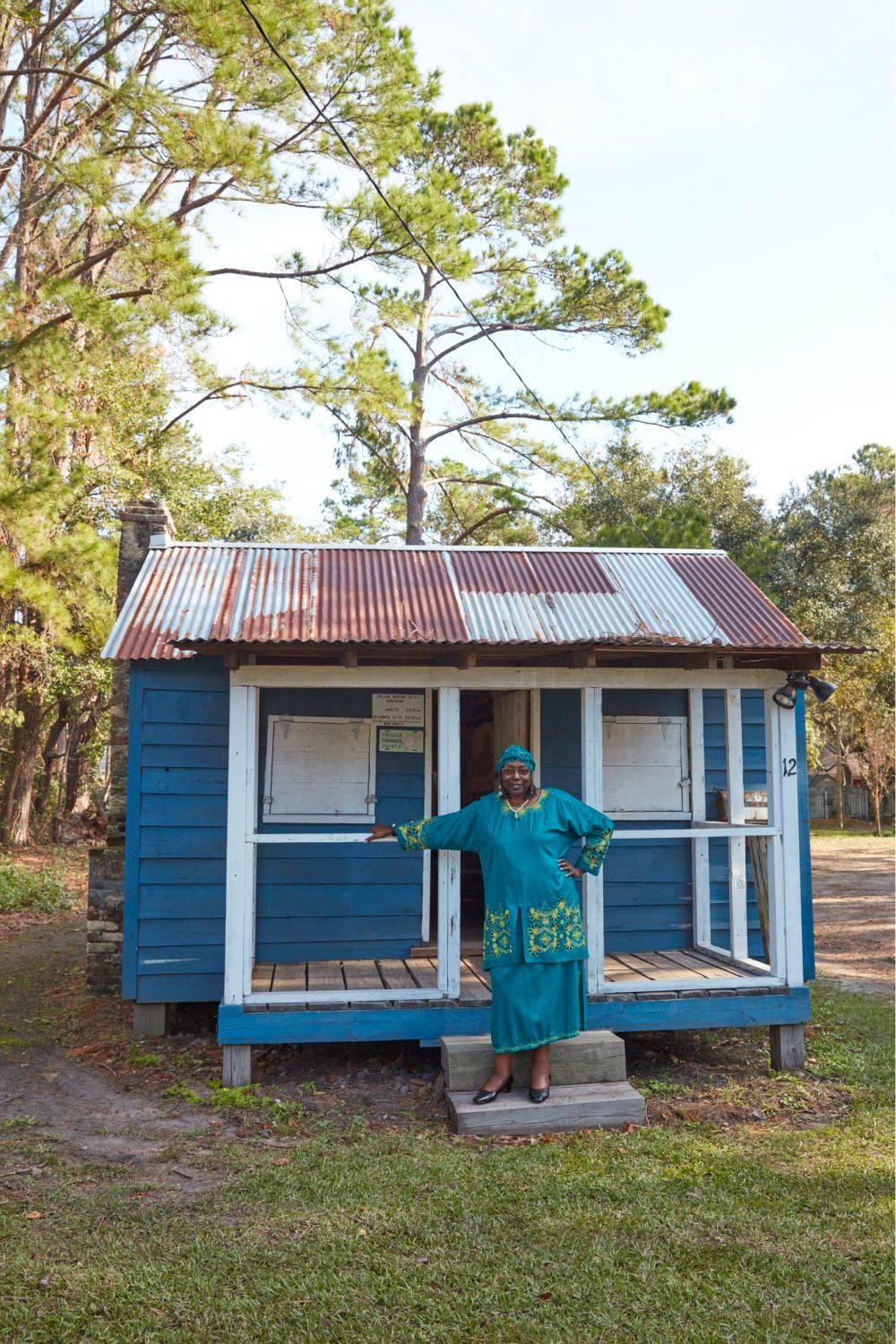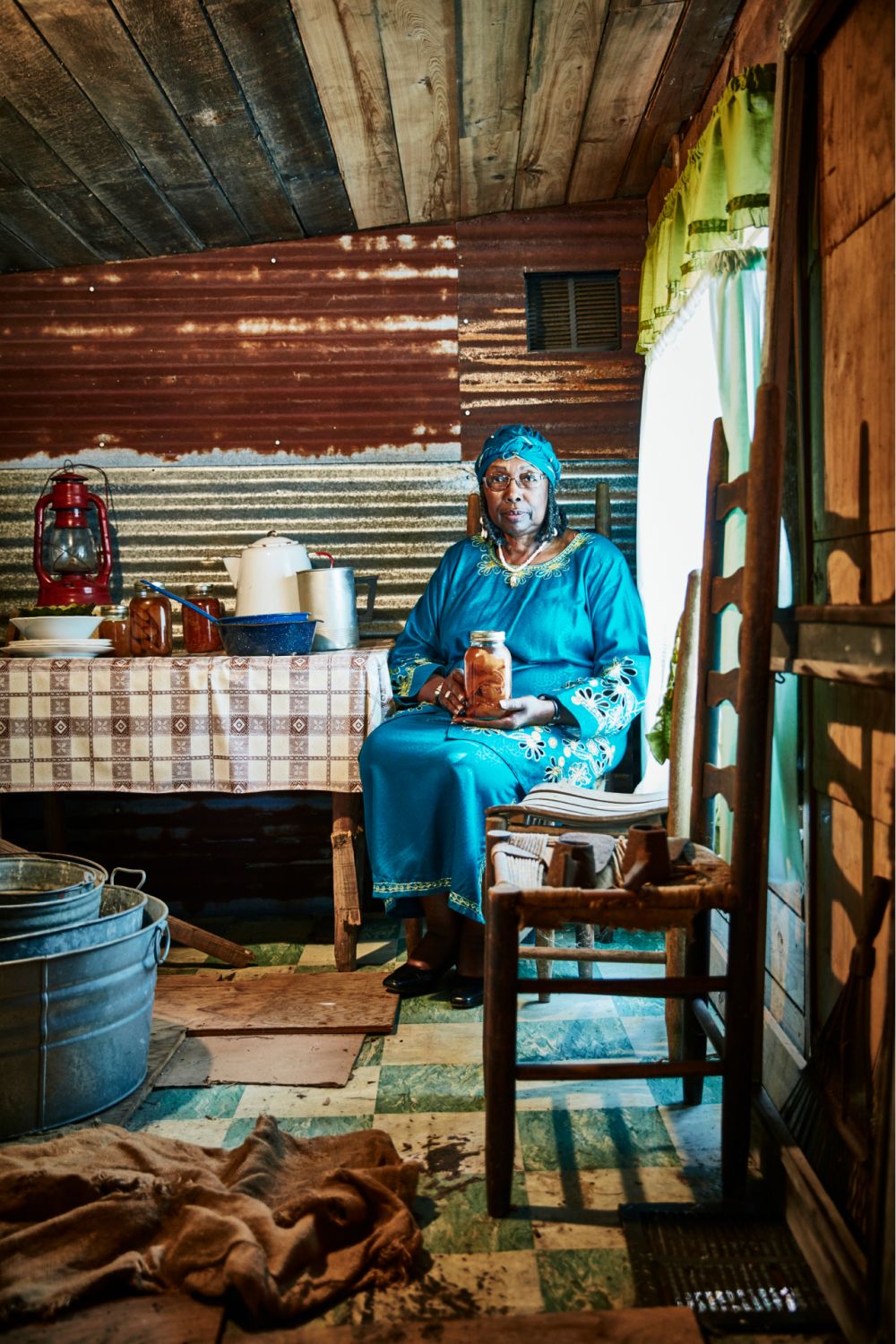 Gullah Arts 
Gullah culture continues to have a strong impact on Hilton Head Island's broader artistic community. In fact, it permeates the overall art and design sensibility of the entire island. While visiting Hilton Head Island, guests can explore centuries-old Gullah traditions right alongside the works of more contemporary artists, whose own art reveals tangible influences from the Gullah over many generations.  
Local Gullah artists are still creating and sharing their art today, and many of their most powerful works are on view at galleries and museums across the island. Of note, artists Amiri Gueka Farris, Sonja Griffin Evans, and Cora Miller are currently showcasing works that are drawing both visitors and acclaim throughout the Lowcountry region. And for those who want a more hands-on experience with Hilton Head Island's arts and cultural scene, sign up for a basket sewing class (they're offered regularly) and create your own sweetgrass basket to take home.  
Arts, Culture & History Festivals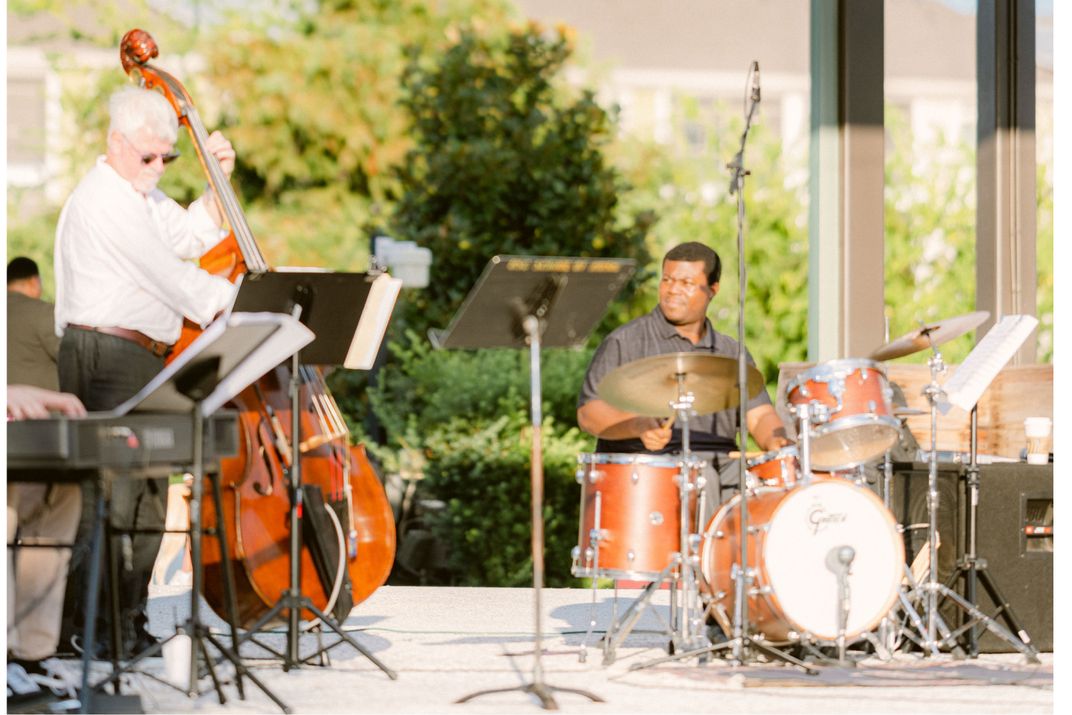 Among the many ways that locals demonstrate their pride in Hilton Head Island, the annual Crescendo Celebration is a can't-miss attraction that takes place each fall. This year, the event kicks off on October 9 and will run for a little over a month, coming to a close on November 12. Throughout these weeks, visitors can experience an incredible array of arts and cultural attractions and activities, from concerts and theatrical productions, to historical tours and special museum and gallery exhibits.  
Featured events include La Isla Magazine's Latin Music Festival at Shelter Cove Community Park; the Annual Crescendo Community Celebration featuring a variety of arts and cultural organizations from around the island; the Rock N' Ribs Music & BBQ Fest—this year, featuring American rock band Blues Traveler—and the Hilton Head Island Lantern Parade. Plus, new for 2022: a special Songwriter Series in the Park, offering a free concert each Thursday throughout the Crescendo Celebration. See a full list of over 100 events happpening during the month of Crescendo and start planning a trip.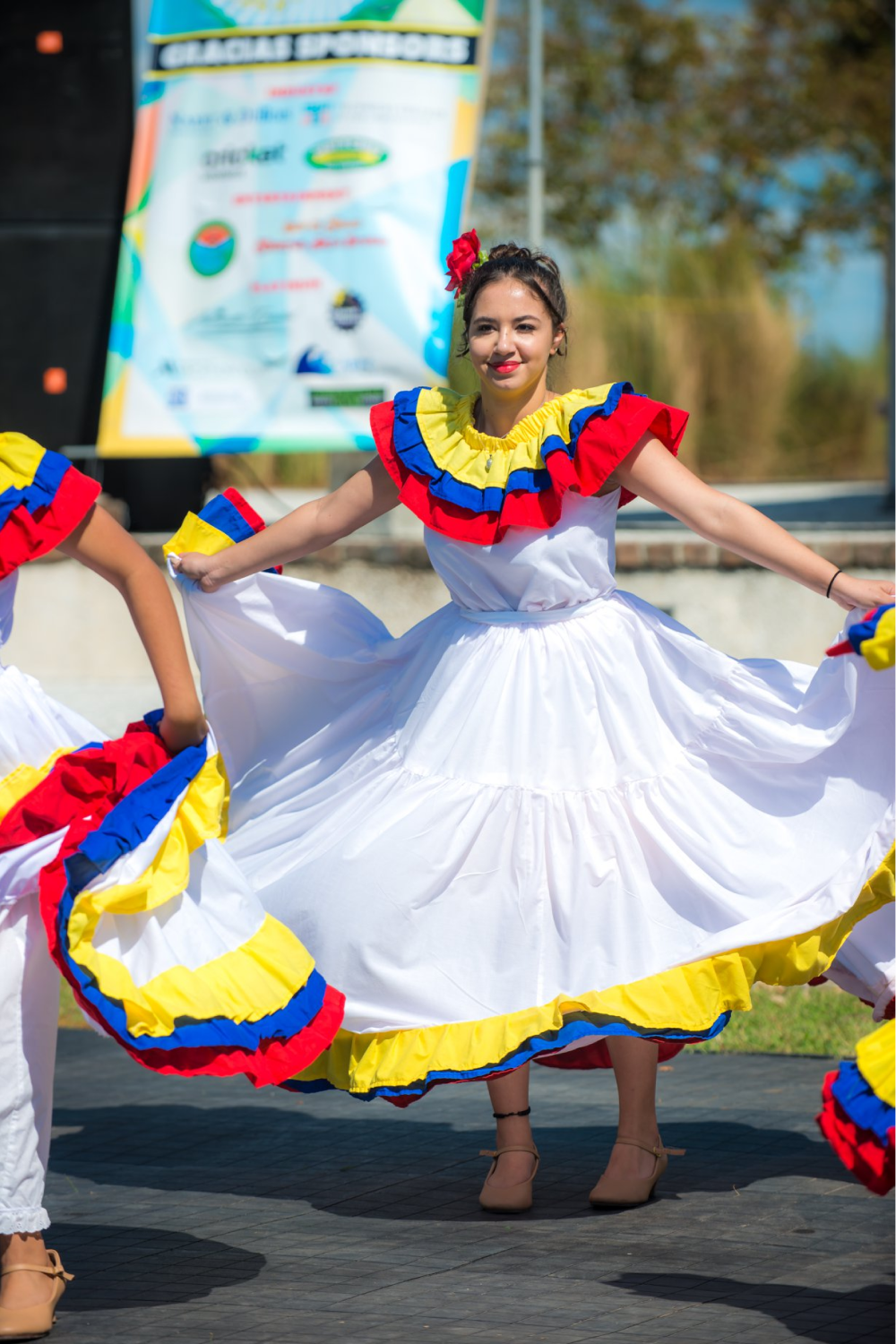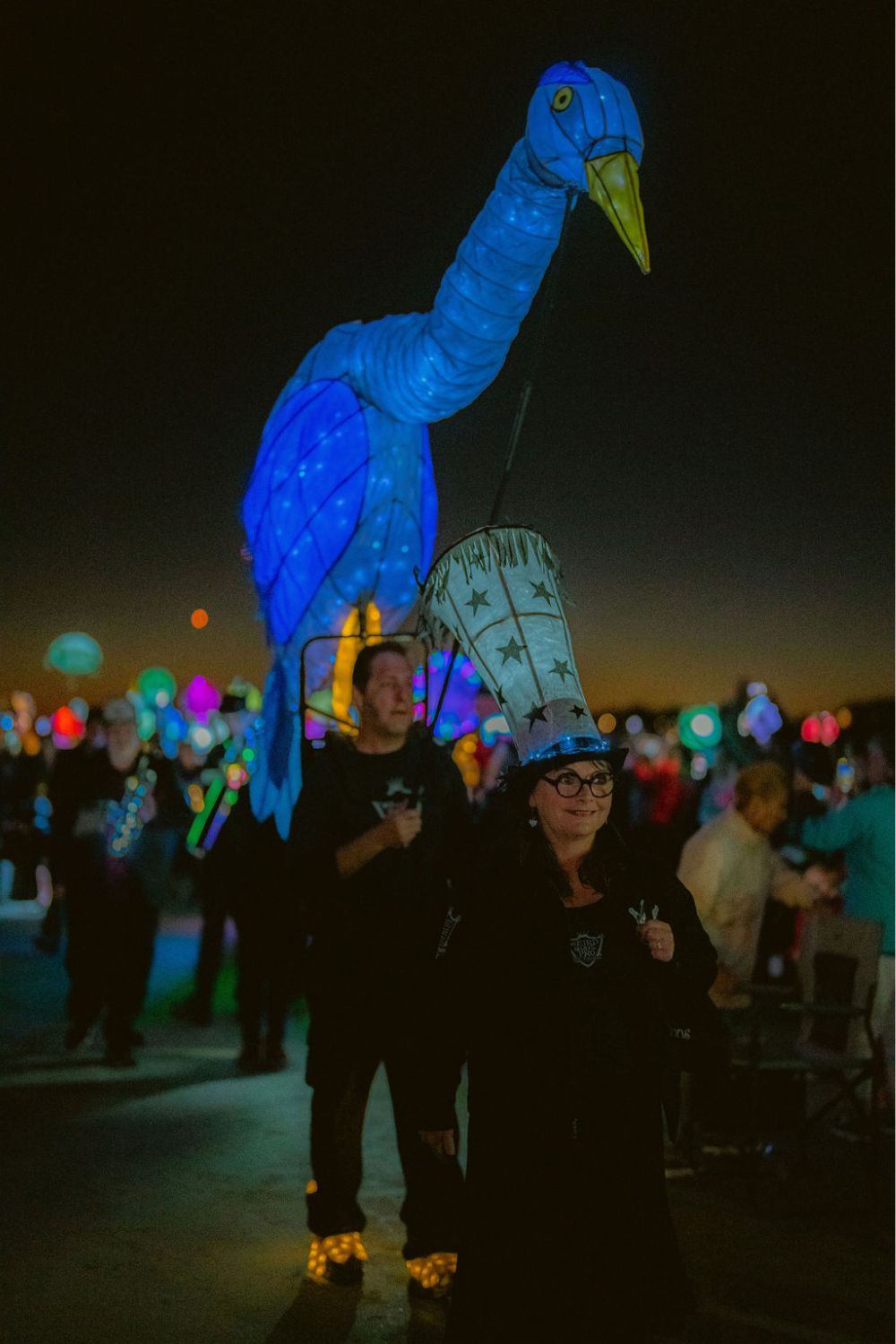 Beyond the Crescendo Celebration, visitors can also experience the Hilton Head Island Gullah Celebration—an annual event held each February. Offering a lively collection of activities, the event is designed to showcase the rich cultural heritage of the Gullah people. Programming includes many facets of Gullah culture, including food and music, the sharing of historical information, and a veritable journey through the dynamic Gullah culture via a variety of visual arts. Also, the Lowcountry Fish & Grits Music Festival, taking place in October, is yet another fantastic way to explore Gullah culture, showcasing both musical talent and local cusine.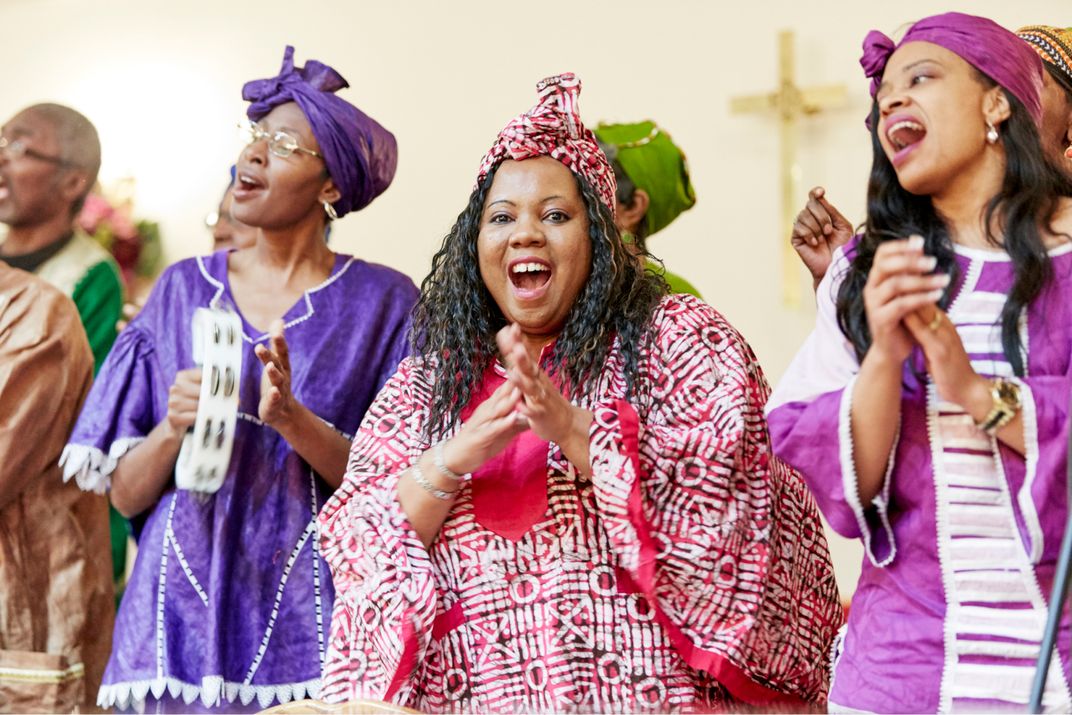 Visual Arts and Galleries 
Art lovers and appreciators who visit Hilton Head Island will be spoiled for choice with so many superlative galleries and public arts venues to explore. The Hilton Head Island Cultural Trail is a favorite place to start, as it guides guests on a sensory tour of the island's rich heritage as well as its contemporary arts scene. Among the many popular works on view: the THEB Tally sculpture by artist Jeff Bosart; the Setting Sun by Tom Holmes; Sandy Roads by Mark Larkin; Charles Fraser by Susie Chisholm and Darrell Davis; Sail Around by Wayne Edwards; the Caracol sculpture by John Clement; Poppies by Sandy Proctor; Family by Jonathan Bowling; Sail Around by Wayne Trapp; and Sail by Robbie Robbins and Lou Pearson. Truly, an immense collection of art, and these just begin to scratch the surface.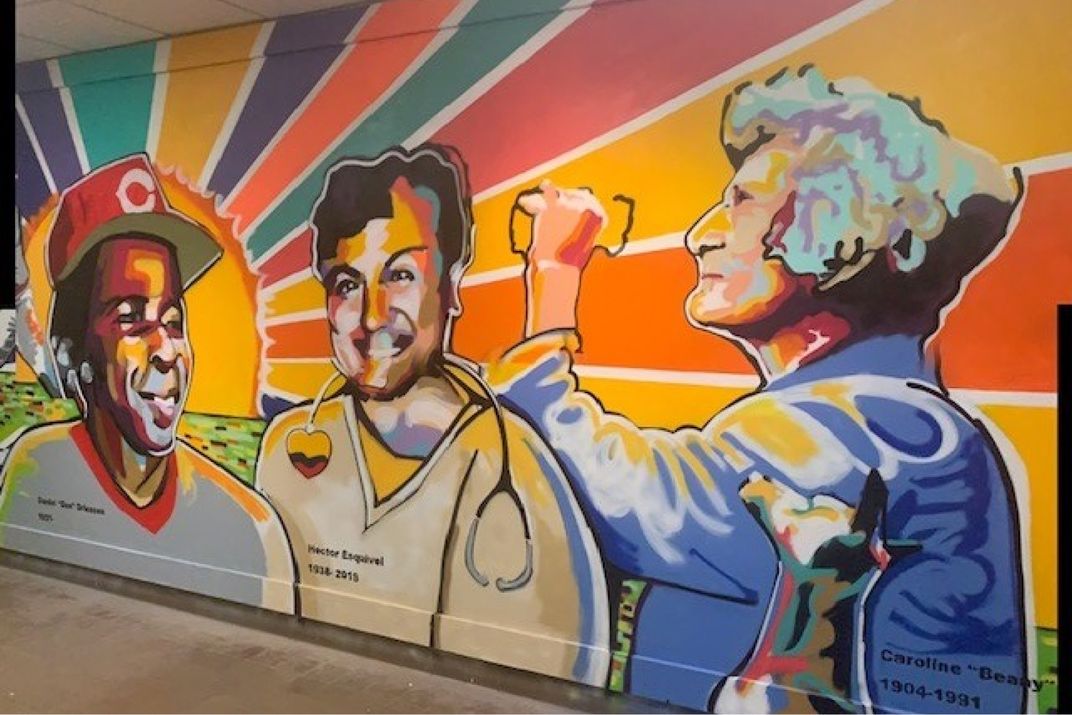 There are also a variety of local galleries across the island that draw visitors all year long. When it comes to the visual arts in particular, it's hard to beat the Art League of Hilton Head Gallery, with over 170 member artists displaying works in its more-than-2000-square-foot gallery space. There's also the lovely Camellia Art gallery, with its diverse collection of Impressionist-style oil paintings, bronze sculptures and other abstract art. And at Endangered Arts, visitors can explore a wide selection of fine arts.  
Visitors can also try their hand at making their own works of art. At Art Cafe, the paint-your-own pottery studio also features tasty bites from restaurant partner, Rockfish. Nearby, Idea Studio (which is also known as Hilton Head Pottery) offers classes in pottery making, from hand-building to learning the beginner's wheel. And at the Art League of Hilton Head Academy, visitors can choose from over 30 different art classes and workshops. With a schedule that changes quarterly, taught by professional art teachers, it's easy to explore various art methods and techniques throughout the year, from mixed media and printmaking, to oil painting and life drawing. 
Performing Arts 
For many, the arts truly come alive through live performance. And on Hilton Head Island, there's no better place to start than at the Arts Center of Coastal Carolina. As the beating heart of the island's performance art, this award-winning arts center offers a remarkable showcase for professional performing arts of all kinds. Visitors can experience Broadway-caliber shows, cultural festivals, concerts and more. The 349-seat main stage is home to larger performances, while a smaller black box venue offers youth and experimental theater.  
Of course, any true arts community is sure to have an established music scene, and Hilton Head Island is no exception. Among the many opportunities to experience the sounds of the island, the Hilton Head Symphony Orchestra performs headline events, notably at Pops in the Park each spring—an outdoor concert at Lowcountry Celebration Park that has become an annual favorite for many.  
There's also the Hilton Head Choral Society, which hosts four major concerts throughout each calendar year. Founded in 1975, the society features 150 singers who perform an expansive repertoire that includes both classical and contemporary musical arrangements. And at The Jazz Corner, the island's premier jazz club, visitors can experience smooth and elegant jazz performances and gourmet dining, all within an intimate environment.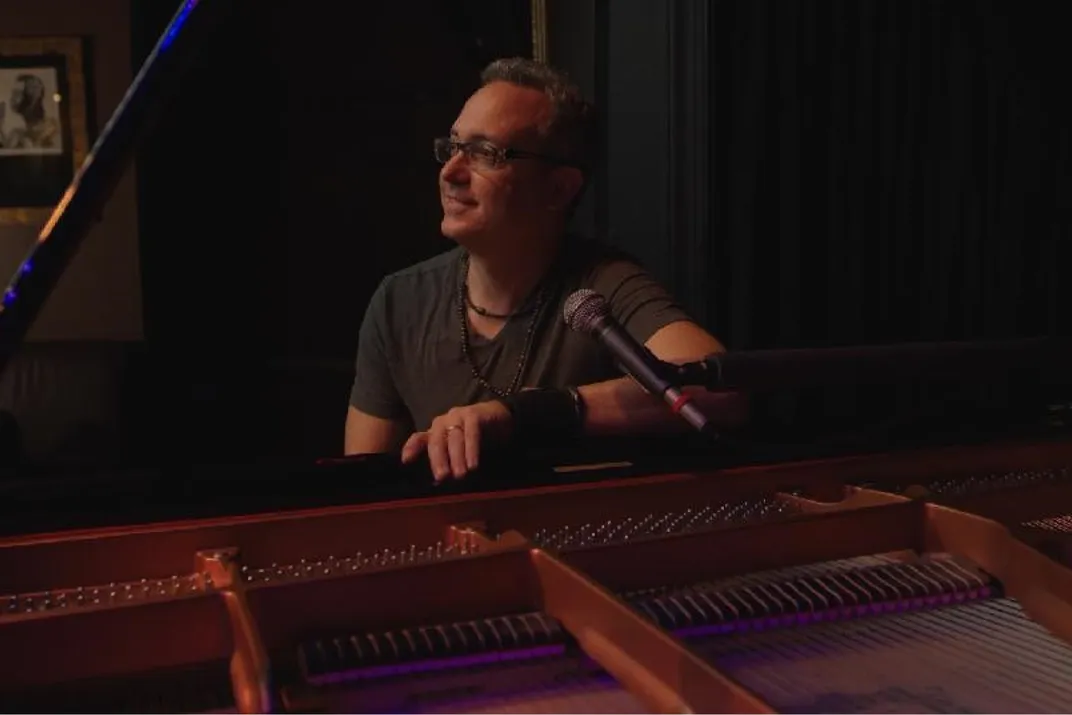 Beyond the many concert opportunities across the island, Hilton Head Island is also home to a thriving theater and dance community. At the Main Stage Community Theatre, the community-based troupe includes local children and their parents who put on up to four full-scale shows per year, with recent productions including Beauty and the Beast, and Shrek. For a decidedly edgier performance, the Lean Ensemble Theater puts on shows designed to push boundaries and leave their audiences thinking for long after the curtain falls. And at Hilton Head Dance Theatre, nearly 300 students train with renowned instructors each year—some hailing from such prestigious companies as the American Ballet Theatre—in order to put on dazzling performances of contemporary and classical dance each year.  
Museums and Libraries 
Beyond the visual and performing arts, Hilton Head Island is also home to a collection of organizations designed to celebrate its natural history and coastal biodiversity. The renowned Coastal Discovery Museum at Honey Horn (a Smithsonian Affiliate) packs an incredible range of exhibits into its 2,000-square-foot interior space, along with 68 acres that allow for outdoor exploration. It's also the starting point for Gullah Heritage Trail Tours. The museum is dedicated to preservation and education, and is a celebration of all of the stunning and unique natural factors that make Hilton Head Island such a singular destination. While there, deepen your knowledge of Gullah culture with a historic sites tour.
Visitors to the museum today can see over 300 years of history come to life, particularly when exploring the historical grounds and buildings on the property. Start at Discovery House, a structure built in 1859 and home to the museum's permanent exhibits. After this orientation, take your choice of guided tours, which include birding, underwater exploration, dolphin spotting, or even kayaking through the natural marshland. Smithsonian Affiliate museums, such as this one, partner with the Smithsonian Institution, strengthening connections across cultural institutions and communities, with the goal of ultimately inspiring a deeper understanding of our world.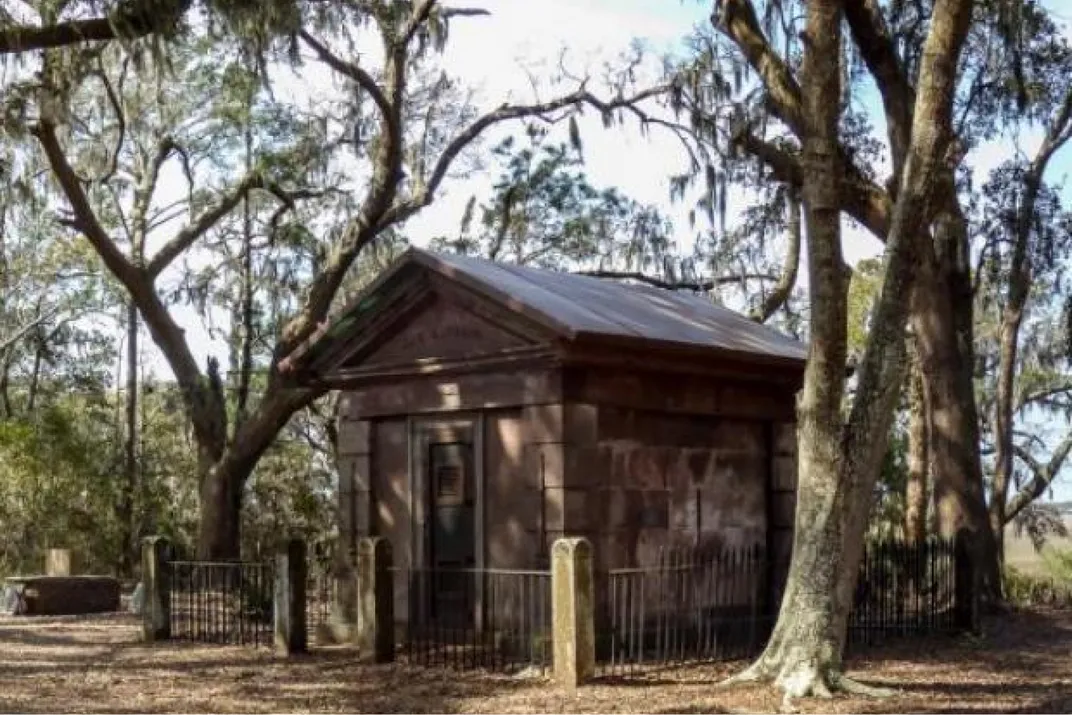 And at the Heritage Library Foundation, a non-profit member library, visitors and locals can both benefit from the organization's commitment to documenting Hilton Head Island's history—from the island's earliest discovery, to the development years of the 1950s and even today. The library also offers services in ancestry research, helping residents to trace their roots and understand their own place in Hilton Head Island's history—as well as its future.