Nestled one degree north of the equator and just off the southern tip of the Malay Peninsula, Singapore is a tropical island paradise that packs a punch in terms of culture, diversity and modernity. This independent nation is a rich tapestry of pan-Asian ethnicities and customs, brought to life each day by its growing population of more than five million people. Composed primarily of Chinese, Malay, Indian, Peranakan and Eurasian communities, it's fair to say that Singapore is a true microcosm of Asia.   
Having established its independence from neighboring Malaysia in 1965, Singapore has developed into a world-renowned example of architectural and engineering ingenuity. In truth, there's even more to this island nation than its modern marvels—with a little exploring, uncovering its true essence is easier than one might think.   
Singapore's Diverse Local Districts 
While English is the primary language spoken in Singapore, it's common to encounter locals fluent in a second or even third language, such as Mandarin Chinese, Malay or Tamil. This multilingualism reflects the country's heritage, highlighting one reason why it's a fascinating destination for genuine cultural experiences.   
Singapore has a striking number of neighborhoods and districts, despite its modest land area. Each one has its own distinctive charm, from the bustling hawker centers and long-standing temples of Chinatown to the lush greenery and colonial architecture of the Civic District. 
Chinatown 
Once an enclave for the city-state's Chinese immigrant population, today's Chinatown is both a cherished neighborhood and the country's largest heritage precinct, seamlessly blending the old with the new. Visitors can feel the pulse of the neighborhood's history by perusing the street markets on Pagoda and Smith streets, or by taking in the intricate street art on buildings throughout the district.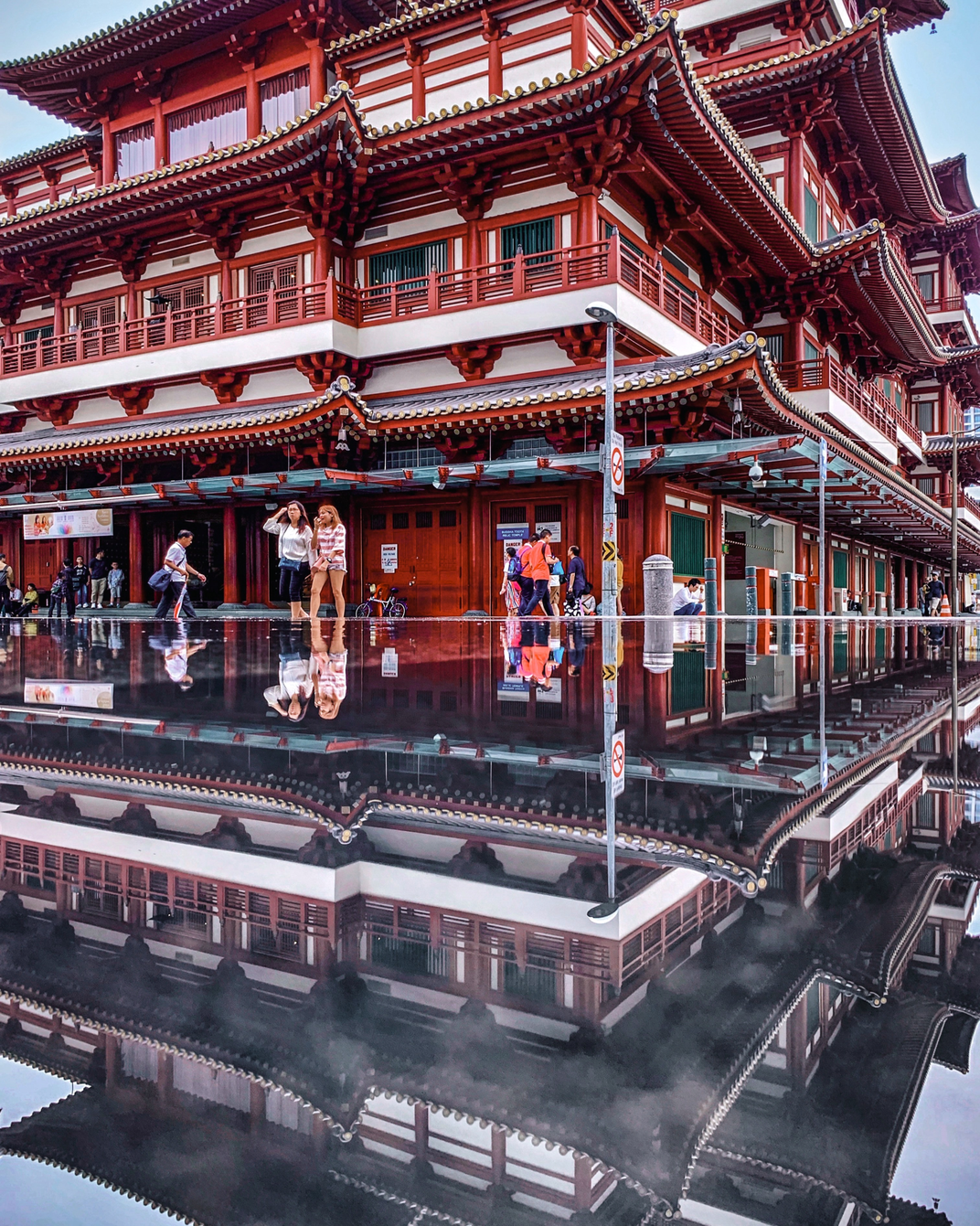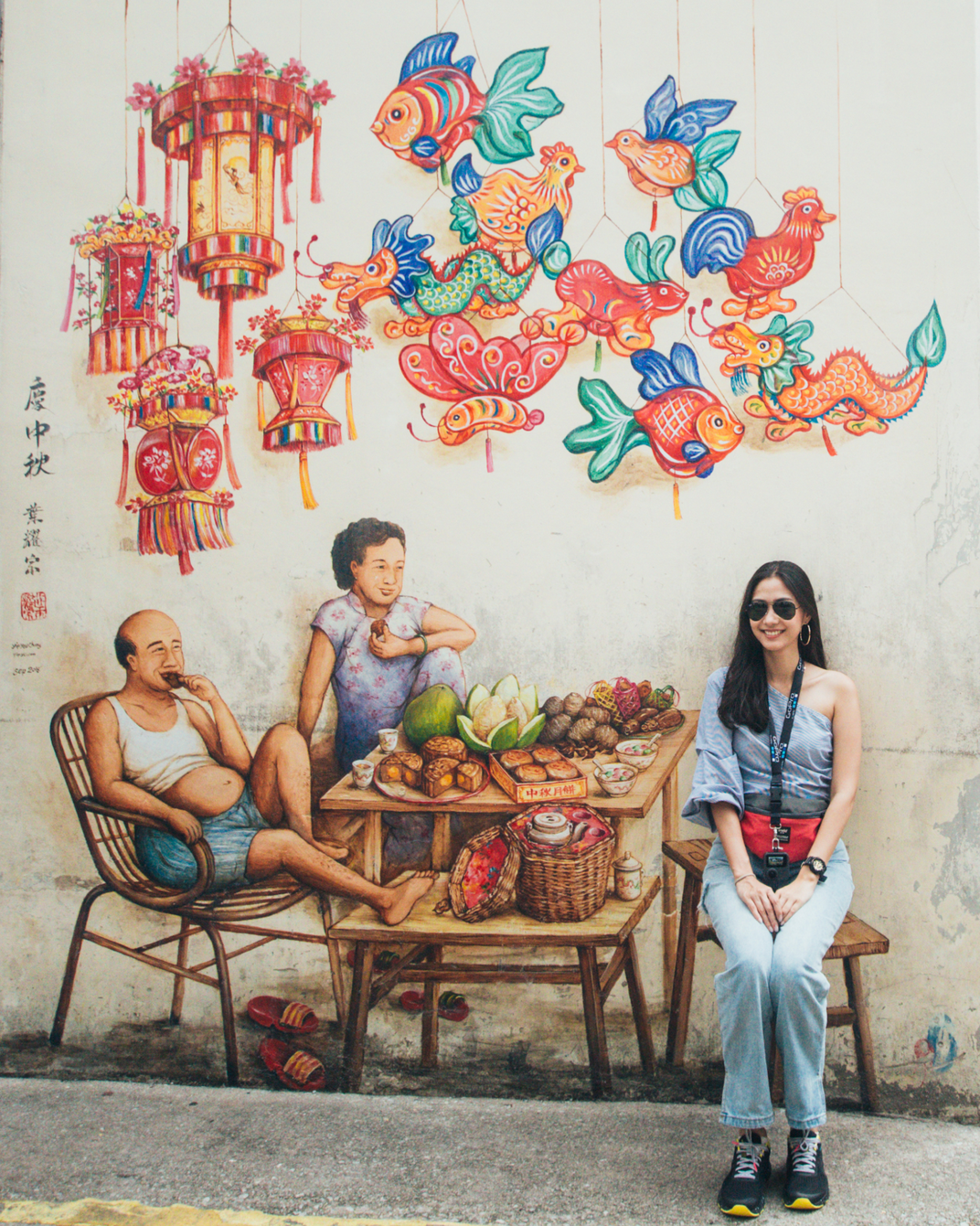 Landmarks representing three different religions exist side-by-side as neighbors along South Bridge Road—the iconic Buddha Tooth Relic Temple and Museum, the oldest Hindu temple in Singapore, Sri Mariamman Temple and the Masjid Jamae mosque, all offer a glimpse into the area's storied past, and Singapore's multicultural harmoniousness.
A plethora of bustling bars and restaurants serve up a wide range of options to refuel and refresh, from traditional Chinese fare to trendy cocktails made with locally sourced ingredients. At Native, visitors can savor cocktails infused with foraged ants, while nearby establishments like the Potato Head rooftop and Gibson provide a modern nightlife scene with a Singaporean twist.  
Katong-Joo Chiat 
Katong-Joo Chiat is a relatively lesser-known but intriguing destination that offers visitors a glimpse into the Peranakan culture. Singapore's Peranakan culture dates back to the 15th century (and by some accounts, even earlier) when immigrant traders, predominantly Chinese but also Indian and Arab in later years, intermarried with indigenous people along the Malay archipelago. Today, their descendants represent a unique cultural identity shaped by centuries of blended traditions, customs, and foods. While the term "Peranakan" generally refers to people of mixed Chinese and Malay/Indonesian heritage, the culture is not defined by a single race or ethnicity—underscoring Singapore's foundation as a multicultural nation with a rich history. 
Many early Peranakans were skilled traders and shopkeepers—Singapore's colorful shophouse-lined streets still serve as reminder of this history. Cuisine is an outstanding feature of the culture, with heavy Malay and Indonesian influences, though notably different in its inclusions of pork. Embroidery and beadwork are distinctive features of Peranakan fashion, with traditional dress like nonya kebaya (a blouse paired with a batik sarong) and kasut manik (beaded shoes) highlighting the intricate craftsmanship honed over centuries.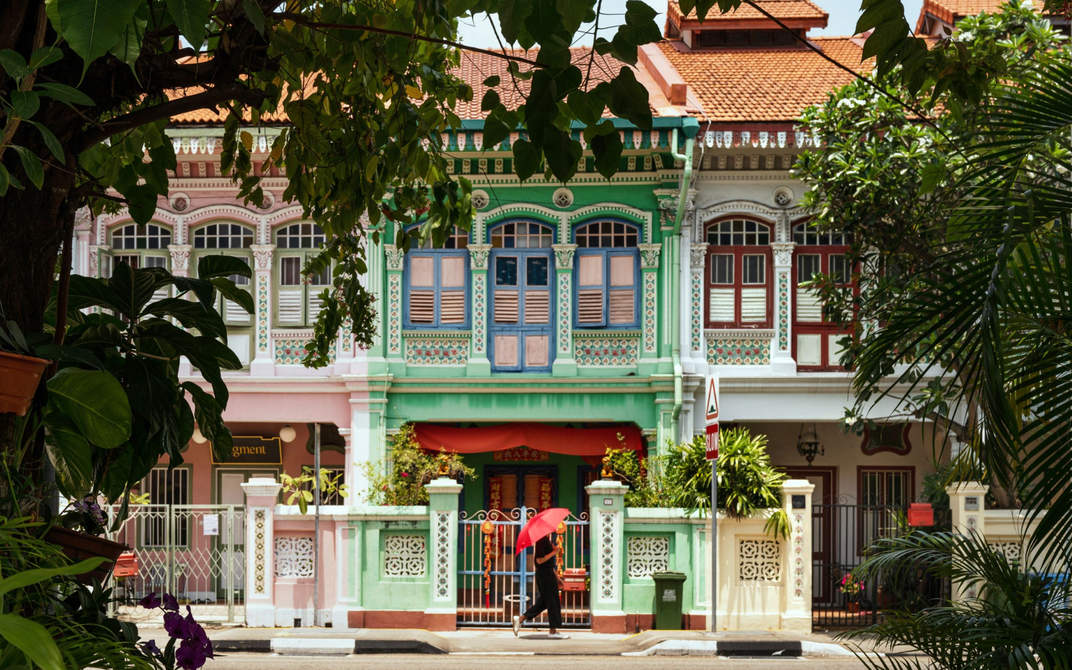 Today, Katong-Joo Chiat is characterized by its vibrant storefronts, quaint stores and flavor-packed eateries. One of the main highlights of this district is The Intan, a private home-museum dedicated to celebrating all things Peranakan. The museum, which has been carefully curated by its owner, Alvin Yapp, displays over 5,000 artifacts, such as Peranakan hand-painted porcelain, traditional clothing and colorful tiffin carriers lining the staircase, and provides visitors with an in-depth look into this dynamic ethnic group's past.   
The neighborhood includes a number of boutiques that specialize in Peranakan products and services, such as Kim Choo and Rumah Bebe. These shops are full of apparel and other wares, from intricate beaded slippers to kebayas (a traditional blouse-dress) and jewelry. Meanwhile, foodies will also delight in the wide range of culinary choices in the district. For a true taste of the neighborhood, try a locally beloved dish, Katong laksa—a spicy curried soup featuring a rich broth of coconut milk, shrimp, prawns, fishcake, and rice noodles.  
Kampong Gelam 
Singapore's oldest urban quarter, Kampong Gelam, is an eclectic stop combining history with a variety of buzzy diversions. The neighborhood is home to the Sultan Mosque, which stands majestically in the center of the district and serves as a powerful symbol of the Malay community's legacy. At the nearby Malay Heritage Centre, visitors can delve deeper into Malay culture through interactive multimedia exhibitions, historical artifacts, or observing the architecture itself. The Center is located inside the historic Istana Kampong Gelam. Built in 1840, this well-preserved palace served as both the royal seat and historic home of Malay sultans in Singapore.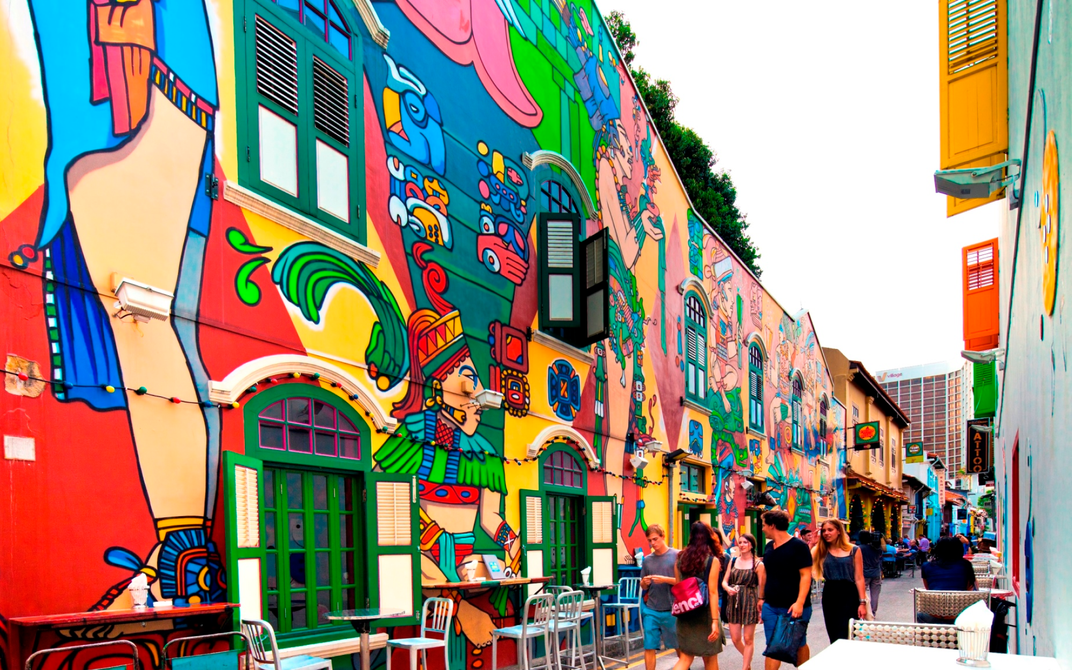 History aside, it's hard to deny that one of the main draws of Kampong Gelam is the shopping experience—particularly on Arab street, which is a veritable paradise for shopaholics. Visitors can browse through exquisite fabrics and Persian rugs, bargaining with vendors and discovering one-of-a-kind treasures to take home. Haji Lane, Singapore's narrowest street, is also a must-see for its street art, quaint fashion boutiques and cafes. Nestled in the heart of the district, it's not hard to see why this hip enclave is a favorite among local artists, musicians and creatives. Striking, kaleidoscopic murals adorn shop walls with works ranging from Mesoamerican-inspired motifs to striking realist murals. And with shopfronts that open onto the street (many serving up a tasty selection of craft beers and personalized cocktails), the neighborhood creates an inviting atmosphere to linger and take it all in. 
As an insider tip, hungry visitors to Kampong Gelam should head straight to Zam Zam, Singapore's oldest restaurant, for a transformative taste of Murtabak, a classic Malay dish that's akin to a spicy fried omelet with leeks and other vegetables. The restaurant is a historical landmark in its own right, and serves as a great place to sample such traditional Malay cuisine. 
Singapore's Culinary Side 
Singapore offers an expansive culinary landscape where visitors and locals alike can find an array of delicious and affordable dishes, from traditional to modern fusion cuisines. Its hawker centers, having been inscribed in 2020 by UNESCO on the Representative List of the Intangible Cultural Heritage of Humanity, highlight a uniquely Singaporean dining and culinary practice. In addition to serving a large variety of affordable and delicious dishes from Chinese, Malay, Indian and other cultures, hawker centers function as "community dining rooms". It's common to see friends and family gather over a meal, stop for a tea and a game of chess, or enjoy the sounds of a local busker while standing in line for "takeaway". 
Many hawker centers specialize in a particular dish and refine their recipes over time, leading people to travel out of their way for their favorites. One such stall, Hill Street Tai Hwa Pork Noodle, being a perfect example. The one Michelin star hawker serves noodles cooked-to-order, fluffy cracklings and tender pork so delicious that visitors should prepare to stand in line at any time of day. In fact, should one be in doubt about what to eat, joining the longest queue at a stall is likely to result in an excellent meal.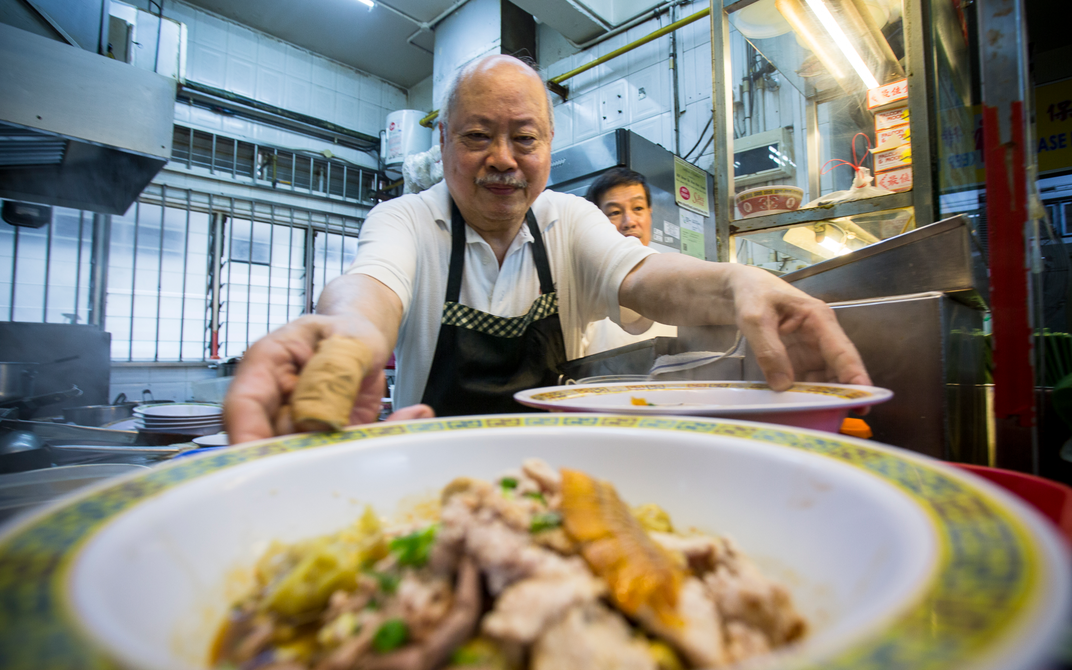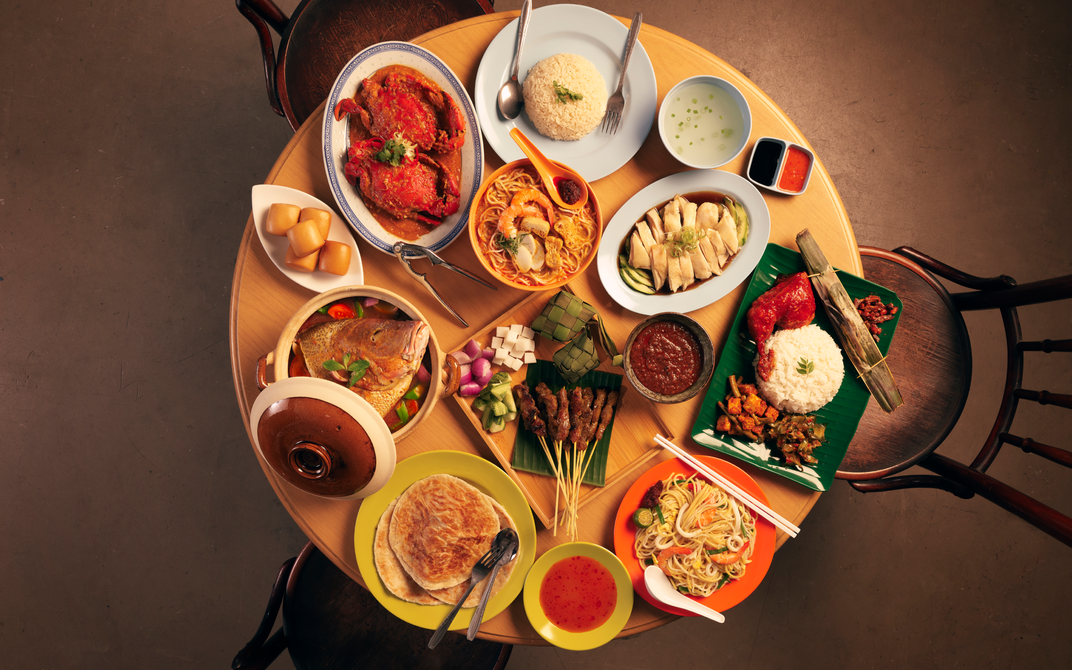 Beyond hawker centers, there's plenty of additional options for authentic Singaporean fare. Malcom Lee's Candlenut is the only Michelin starred restaurant in the world serving traditional Peranakan cuisine. And no foodie's visit would be complete without sampling delectable "Mod-Sin" cuisine, short for modern Singaporean, at restaurants such as Labyrinth or Corner House.     
Cultural Heritage on Display  
Many of Singapore's more than 50 museums and cultural institutions are located within well-preserved, historic buildings and feature highly curated exhibitions and galleries, allowing visitors to delve into its past, present and relevance in the Southeast Asia region.  
At the Asian Civilisation Museum (ACM), located in the historic Empress Place building, there are over 30,000 individual artifacts, many of which were originally collected from the colonial Raffles Library and Museum. As the national museum of Asian antiquities and decorative art, the ACM shines a spotlight on pan-Asian art and sculpture, offering a unique interpretation of periods and places, like the Maritime Silk Routes. The dramatic Tang Shipwreck Collection, featuring objects dating back to the 9th century, is a can't-miss part of the museum's permanent collection.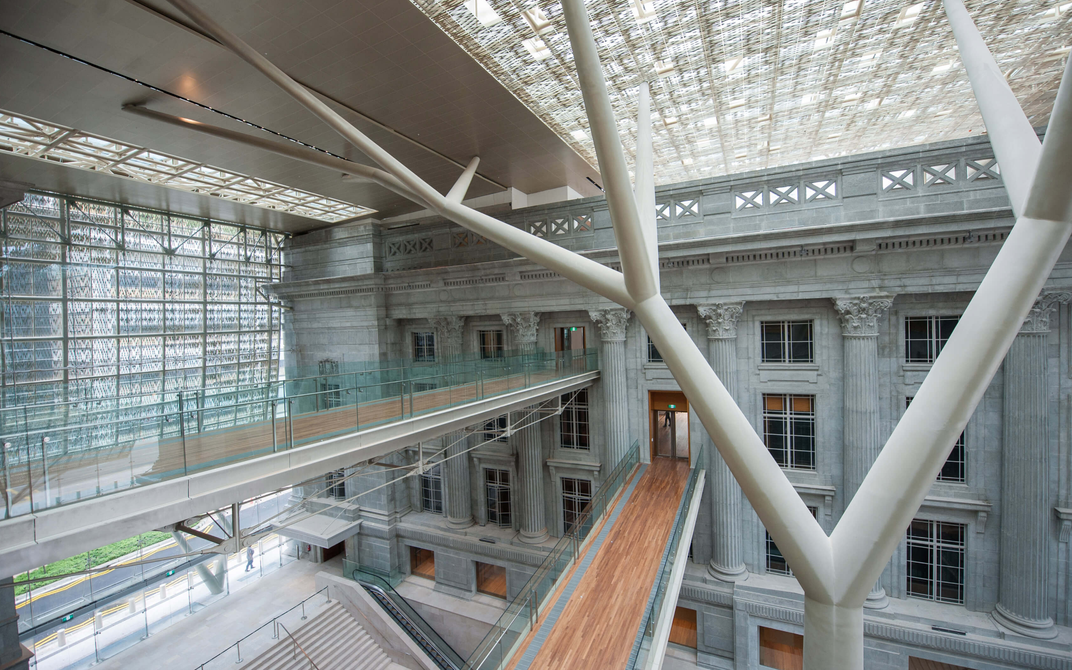 The nearby National Gallery Singapore is housed inside two historical monuments—the former Supreme Court and the City Hall buildings. Inside, the gallery contains the largest collection of Southeast Asian art in the world. Browse works spanning from paintings and sculpture to photographic installations. After, indulge in a spectacular meal at the three Michelin star-rated Odette or the Peranakan-influenced National Kitchen by Violet Oon, both of which are located right inside. For a quick refreshment, grab a specialty cocktail and small bites at Smoke & Mirror and take in panoramic views of the city. 
Singapore's Natural Beauty, Inside and Out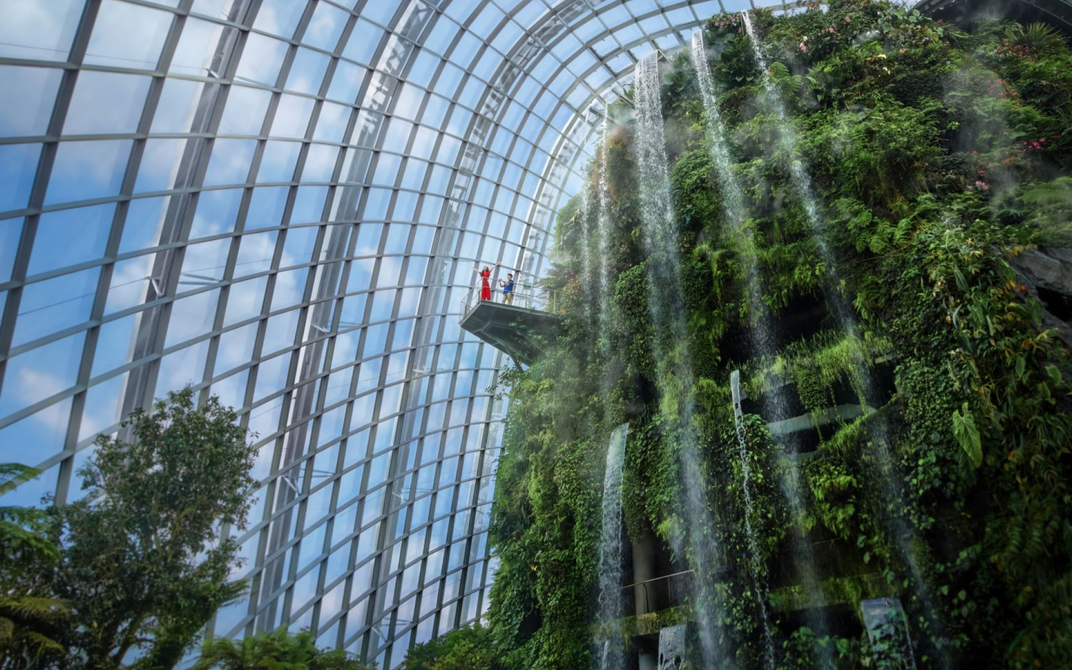 Singapore is often regarded as "The City in Nature" on account of its unrivalled access to and integration of green spaces throughout the city, along with its commitment to sustainability and eco-friendliness. For a truly scenic stroll, visit the popular Henderson Waves, a 118-foot high pedestrian walkway. Adjacent to the famed Marina Bay Sands, visitors will find a horticultural wonder at Gardens by the Bay. The Flower Dome is the world's largest glass greenhouse, while the nearby Cloud Forests features one of the tallest indoor waterfalls. At the Supertree Grove, man-made 'supertrees' up to 164 feet tall, tower over the garden, providing not only an urban oasis, but also generate electricity and collect rainwater, all in line with Singapore's sustainable Green Plan, to generate net zero carbon by 2030. 
Nature Preserves 
Over 300 nature preserves and parks provide a pleasant respite from the city's bustle, offering pockets of nature to Singapore's visitors and locals alike. To start, take a peaceful walk on the Treetop Walk, an 820-foot aerial suspension bridge at MacRitchie Nature Trail & Reservoir Park, where long-tailed macaques, squirrels or monitor lizards may be spotted.    
Nearby, at the Sungei Buloh Wetland Reserve, migrating birds from as far as Siberia stop to rest. The reserve is not only a bird watcher's paradise, but also contains some of the world's rarest mangroves. The area was once heavily utilized for prawn farming; today, visitors can still observe demonstrations of time-honored harvesting methods.  
More daring adventure-seekers can test their endurance on the 535-foot trek to the summit of Bukit Timah Hill, located in the Bukit Timah Nature Reserve. The former 15-mile Rail Corridor, stretching from north to south, offers ample opportunities for bird, butterfly and flower watching.   
Island Hopping 
Singapore's territory consists of more than 60 other islands, with several accessible from the mainland. One of the most popular is Pulau Ubin, where visitors can experience a glimpse of traditional kampong (village) life from the 1960s. Take a bike or van tour to discover the island's vibrant ecosystem including spectacular birds and rich plant and marine life, as seen in the Chek Jawa Wetlands where six major habitats meet and mix.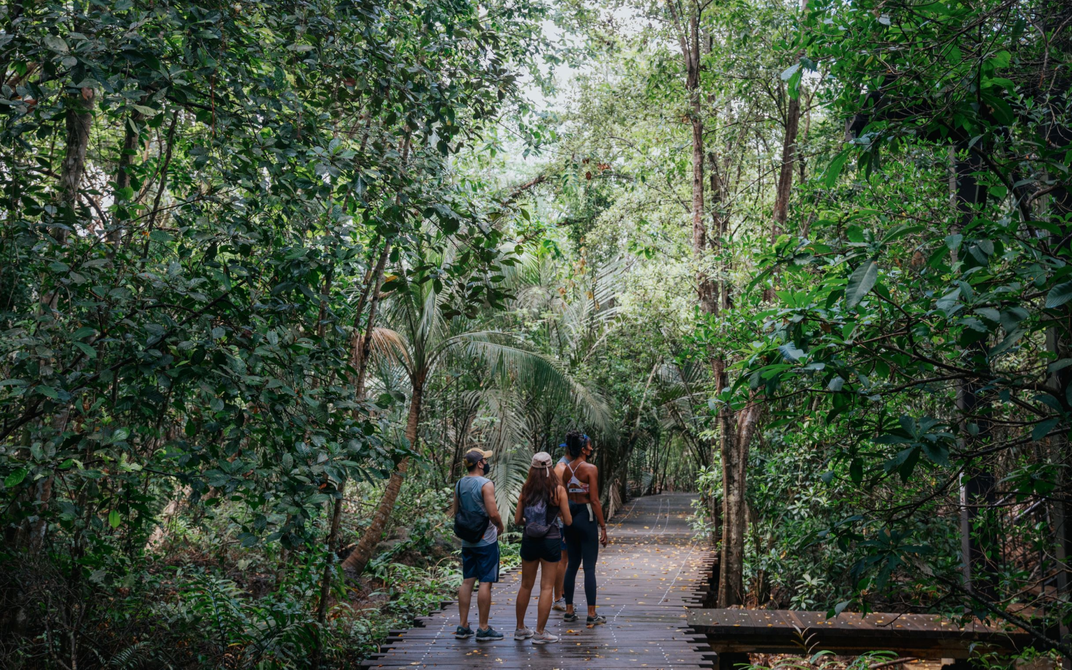 For a glimpse into the past, head to Bendera Bay on St. John's Island, where visitors can participate in diving trips or sustainable fishing workshops. On Kusu Island, visit the tortoise sanctuary, inhabited by hundreds of these sacred animals or explore the Chinese Da Bo Gong Temple. And for those looking for a real challenge, take the 152-step climb to the top of the island and visit the three keramats—holy shrines of Malay saints.  
Planning Your Trip to Singapore 
As part of Smithsonian Journeys' 16-day Treasures of Southeast Asia journey, you'll have four days and three nights to explore the sights, sounds and flavors of Singapore while also taking in the wonders of other Southeast Asian destinations. 
Around every corner in Singapore, whether it is modern or steeped in history, incredible experiences are being crafted, cooked, painted and designed—providing an unparalleled destination to bring visitor's passions to life. Explore architectural wonders, lush parks, proud heritage, world-class attractions and amazing food in this truly multifaceted metropolis in the heart of Asia.