Occupying a narrow swath of land along Central America's southernmost point, the serpentine isthmus of Panama is an adventure traveler's paradise. The small-but-mighty country—comprising just over 29,000 square miles, or roughly the size of the state of South Carolina—melds raw beauty and an array of natural attractions both on- and offshore, with a rich cultural heritage that permeates every aspect of daily life here.

The mainland of Panama, along with its flotilla of islands off both coasts, forms the narrowest stretch of the land bridge that connects the North and South American continents. With such an enviable transcontinental location, Panama manages to feel at once blissfully remote, and dynamically interconnected to the modern world. And with over 1,800 miles of exquisite shoreline—roughly 800 miles fringing the Caribbean Sea and another 1,060 miles that buttress the powerful Pacific—it's no wonder that the petite nation beckons outdoor and marine enthusiasts from across the globe each year. 
Still, there's much more to Panama than its many topographical riches. For sunseekers, outdoor enthusiasts, and cultural travelers alike, the country holds untold adventures for curious visitors who come ready to explore. Here are five of our favorite reasons to discover Panama for yourself this year.
Engineering Feats & Cosmopolitan Eats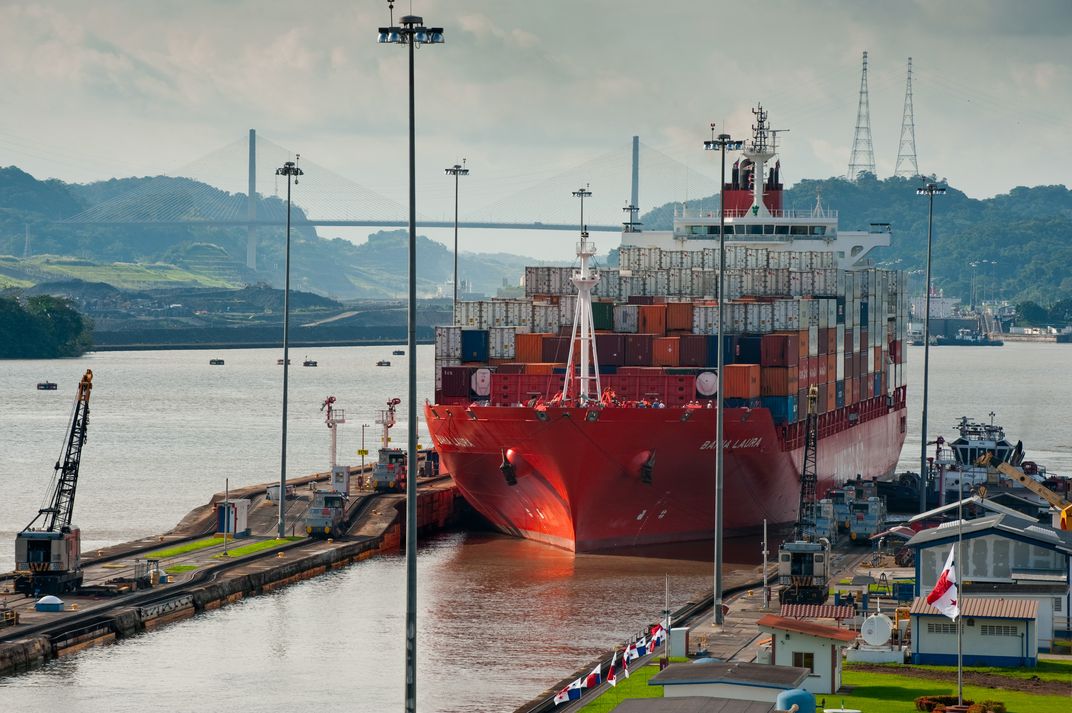 Panama is perhaps best known for the eponymous Panama Canal—and for good reason. While construction began on the 50-mile marine passageway in 1904 and opened a decade later in 1914, the idea for such a route linking the Pacific and Atlantic Oceans actually traces its roots to the Age of Discovery in the 15th century, when Portugal and Spain began seeking ever-faster trade routes. During this period of budding Colonialism, King Charles I of Spain commissioned a survey of Panama for just such a shortcut, but it was determined an impossible feat to cut through the country's thick jungle at the time. 

The United States ultimately succeeded in the complicated excavation, designing an intricate system of dams and locks in a decade-long project spanning three U.S. Presidents, Theodore Roosevelt, William Howard Taft and Woodrow Wilson. The resulting canal system is considered a triumph of modern engineering even today, with the American Society of Civil Engineers having recognized it as one of the Seven Wonders of the World in 1994. In 1999, ownership of the world-famous Canal was officially transferred to Panama, marking an important moment in the country's history by giving the nation control over the full extent of its territory. And today, visitors can experience the unique resource up close—stopping by one of the visitor centers at Agua Clara in Colon or Miraflores in Panama City, by visiting the Casco Antiguo Panama Canal Museum, or even by stepping aboard a ship for a canal crossing by day or by night. 

Situated near the Pacific entry point of the Canal, Panama City feels a world away from the interior. Just be sure to bring your appetite. Among the most cosmopolitan cities in all of Central America, home to a dazzling, unexpected skyline, the spirited capital city has been designated a UNESCO Creative City in Gastronomy since 2017, serving up an incredible fusion of Spanish, African, and Indigenous flavors that combine to form a distinctly Panamanian cuisine. From ceviche featuring the day's fresh catch, to spiced Ropa Vieja and a heaping side of Yuca Frita, you won't go hungry in Panama City.

For those seeking to work up an appetite—and who have the time to spare—petite Isla Taboga offers an unexpected day-trip diversion just a 30-minute ferry ride from bustling Panama City. The volcanic island, which translates to the Isle of Flowers, certainly lives up to its name, boasting a vast array of tropical flora and a vibrant tangle of homes and shops in its central town. Spend the day hiking to one of its highest points at Cerro Vigia or Cerro de la Cruz, or wander along the shoreline to soak in the scenic vistas before heading back to Panama City for another unforgettable meal.
Local Cultures & Living Traditions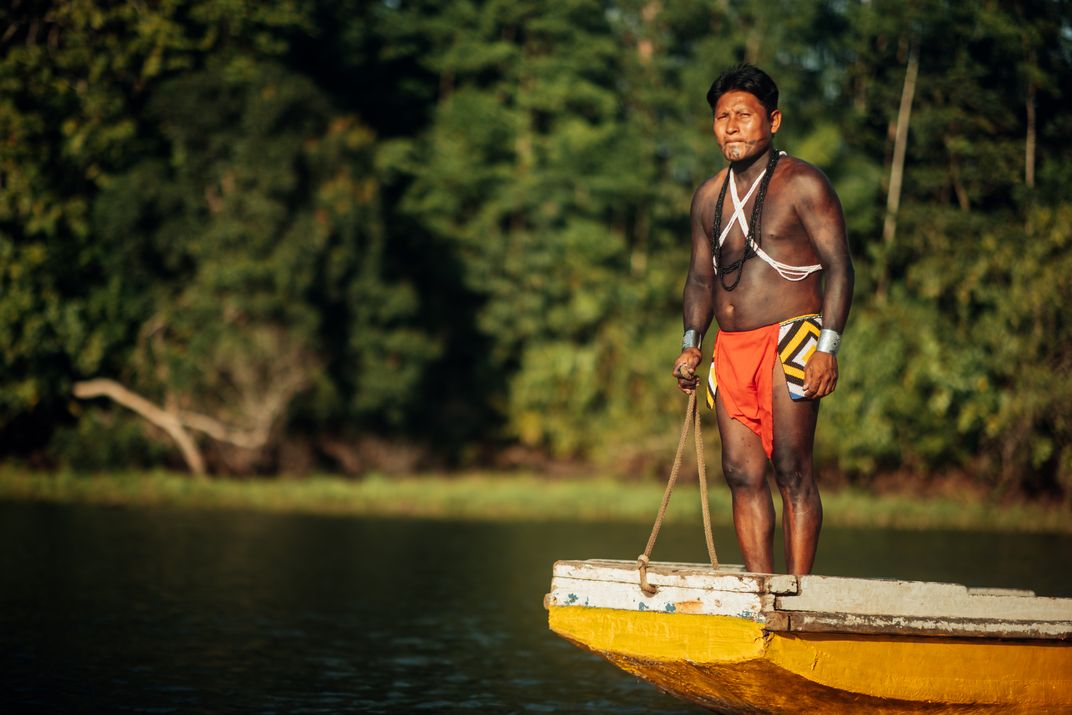 While Panama is a true mosaic of cultures and influences, its seven Indigenous Peoples provide an unrivaled glimpse into the nation's past. These Indigenous People—Naso, Ngäbe, Buglé, Guna, Bri Bri, Emberá and Wounaan—still observe many of their ancestral rituals and customs today, from practicing their own forms of governance and demonstrating their cosmological beliefs, to working in the specific trades and crafts of their heritage: basket weaving, textile and bag-making, woodcarving, and more. 

Visitors to Panama have the chance to observe and interact with its Indigenous groups spread throughout the country, such as the Guna people that live along the eastern Caribbean coastline as well as on a smattering of islands within the Guna Yala archipelago, also known on many Western maps as the San Blas Islands. Arguably the most known of the nation's Indigenous communities, the Guna operate as a largely independent group, running an essentially mercantile economy of fishing, farming, and selling intricately embroidered fabrics and hand-woven jewelry. The group's colorful, hand-stitched fabric, "mola" is so widely known as to be synonymous with Panama itself. The Guna people also welcome visitors to experience other creations like "wini", a bracelet custom-fit and woven onto the body, along with a slice of life on coastal Panama. 

Beyond the beach, visitors can interact with the Ngäbe people in the more mountainous regions of Chiriquí, or the Emberá people who hail from the rainforest and Chagres River belt. While all are native to Panama, each Indigenous tribe has its own traditions, trades, rituals, and beliefs that derive heavily from the natural environments that surround them. The Emberá, for example, are deeply committed to environmental conservation, and many of their cosmogenic beliefs and customs celebrate the rich and fertile conditions of their riverfront homesteads. 

Beyond the Indigenous settlements throughout Panama, the country is home to a variety of other ancestral locations and traditions that trace their roots back to early colonialism. Tucked along the Caribbean shore to the north, Portobelo is one such town that recalls its Spanish colonial origins at nearly every turn. A UNESCO World Heritage Site today, the sleepy fishing village today belies the crumbling fortress remains of what was once the largest colonial Spanish port in all of Central America. In fact, Columbus himself was said to have named the city in 1502, as he is credited with remarking "Porto Bello," upon laying eyes on the verdant bay.  

Portobelo had a complicated history as a trade port, having been the target of frequent pirating, and evidence of these attacks is still visible throughout the colonial town today. The many walled vantage points, such as Forts Santiago and San Jerónimo, still house watchtowers and cannons that recall the bustling defensive activity of colonial life here. But perhaps the most evocative aspect of Portobelo is the rich Congo culture that still permeates the town, maintained by the descendants of the Central African Kingdom once known as The Kongo during the Spanish colonization of Panama. Declared a part of the country's Intangible Heritage of Humanity by UNESCO in 2018, Panama's Congolese and other Afro-Caribbean influences are evident everywhere you look.
Agro-Tourism & Active Adventures
Adventure seekers can't miss a trek to Baru Volcano National Park, home to the highest peak in Panama and the 12th highest such spot in all of Central America. At nearly 11,400 feet, the volcano is so high, in fact, that it's possible on clear days to see both the Pacific and Atlantic Oceans from its apex at the same time (the only place in the world where this is possible). And despite its soaring elevation, an alpine trek this is not; thanks to its rich volcanic soil, Baru is home to an incredible five unique ecosystems that afford visiting hikers a diverse ascent to any of its seven craters.  

Baru Volcano National Park climbs from a base in the Chiriquí Highlands, a province which, thanks to its enviable soil, is world-renowned for its Geisha coffee. Grown at such a peak altitude and producing beans of such a high quality, it is among the most valuable and expensive coffees in the world. It's no surprise, then, that the region is also home to adventurous farm-to-table gastronomy. One notable chef among many here, Patricia Miranda Allen of Cerro Brujo Gourmet, is committed to sustainable gardening in Chiriquí, and in 2012 she published the renowned "Fogón de Mis Amores," an award-winning book celebrating the local flavors of Panamanian cuisine. 

Of particular note in Chiriquí, the Tierras Altas region has become known as the "breadbasket of Panama," thanks to its volcanic soil that supports a variety of crops beyond coffee beans, including a wide range of produce, and some of the best strawberries you're likely to find anywhere in the world. 
While there are numerous organic cacao farms to explore across Bocas del Toro province, Colón, and Isla Bastimentos, Oreba Organic Cacao Farm located in Rio Oeste Arriba is a can't-miss destination. The farm, owned and operated by the Ngäbe people, offers visitors a chance to experience cacao cultivation and sample a variety of cacao-influenced foods while supporting the local communities who work tirelessly to cultivate the land. Such agro-tourism here ultimately having a positive impact on the people who call the region home.
 And in the province of Herrera, visitors can explore a variety of rum production farms and distilleries, such as the Hacienda San Isidro that welcomes visitors for tastings within its multi-generational facilities. Also home to Playa El Agallito, a favorite among migratory birdwatchers, as well as Sarigua National Park, the only desert climate in Panama—Herrera brings agro-tourism and active pursuits together in one province that's ripe for exploration.
Serene Snorkeling & Diving Diversions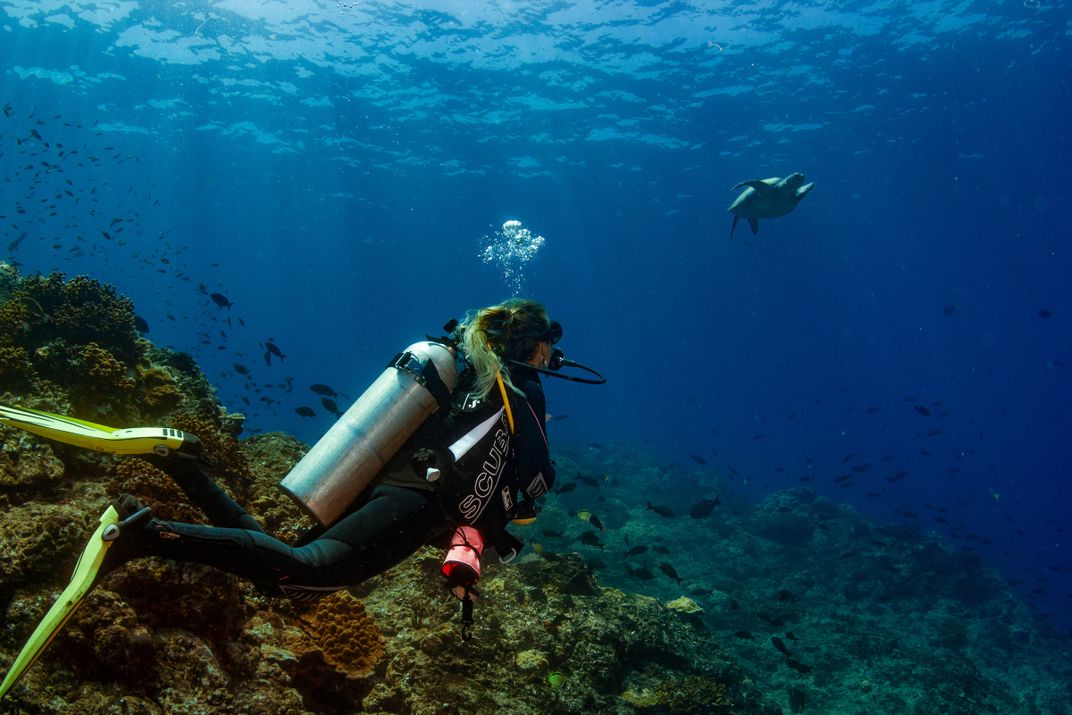 Whether you're PADI certified or simply want to dip your fins in the water for a recreational snorkeling trip, no trip to Panama would be complete without getting in the water. Here, it's possible to dive two oceans in a day—easily exploring both the Pacific and Caribbean Sea with an easy drive in between. 
The Gulf of Chiriquí National Marine Park is a favorite place to start, with a variety of entry points to explore the underwater wonders of Parida, Secas and Ladrones Islands. Over in tranquil Portobelo National Park, visitors can choose from dive and snorkel sites at Buenaventura Island, One Rock, and Tres Hermanas—each holding untold secrets beneath the sea. In particular, Drake Island is an incredible draw for divers of all skill levels; the site is believed by many experts to be the final resting place of pirate Sir Francis Drake, who, among the more famed Spanish Conquistadors, contracted dysentery and died at sea in 1596. This can't miss Panamanian dive site is a favorite among first-time and repeat visitors alike. 
Coiba National Park offers more than 30 authorized and sustainable dive sites, including Granito de Oro, Coco, Ranchería, Coiba, Cañales Afuera, and the Contreras Islands. And it is home to the second largest coral reef system in the entire Eastern Pacific—a must-see for marine enthusiasts of all levels. And off the coast of Bocas del Toro, scientists and students conducting research can participate in the Smithsonian Institute (STRI) Scientific Diving Program, which is dedicated to promoting underwater research activities along with dive safety for the scientific diving community—dives require advanced booking.

Skilled divers can't miss Isla Bastimentos Marine National Park. Located just a 10-minute hop from nearby Isla Colon by water taxi, and the park fringes the island for which it's named, one of Panama's largest. Visitors have their choice of scenic beaches, from the postcard-worthy Wizard Beach to the snorkeling haven at Coral Cay—among the best places to snorkel in all of Panama. While on Isla Bastimentos, take the opportunity to explore the two spectacular uninhabited islands just offshore, the Cayos Zapatillas. And for spectacular snorkeling that's decidedly low stress, head to nearby Hospital Point along Bocas del Toro. Its naturally protected cove is an ideal spot for amateurs to explore the colorful reef system, while its steep sea wall also affords more experienced water sport enthusiasts the chance to dive through numerous cracks and caverns at depths of up to 16 meters.
Marine Wildlife & Bird Watching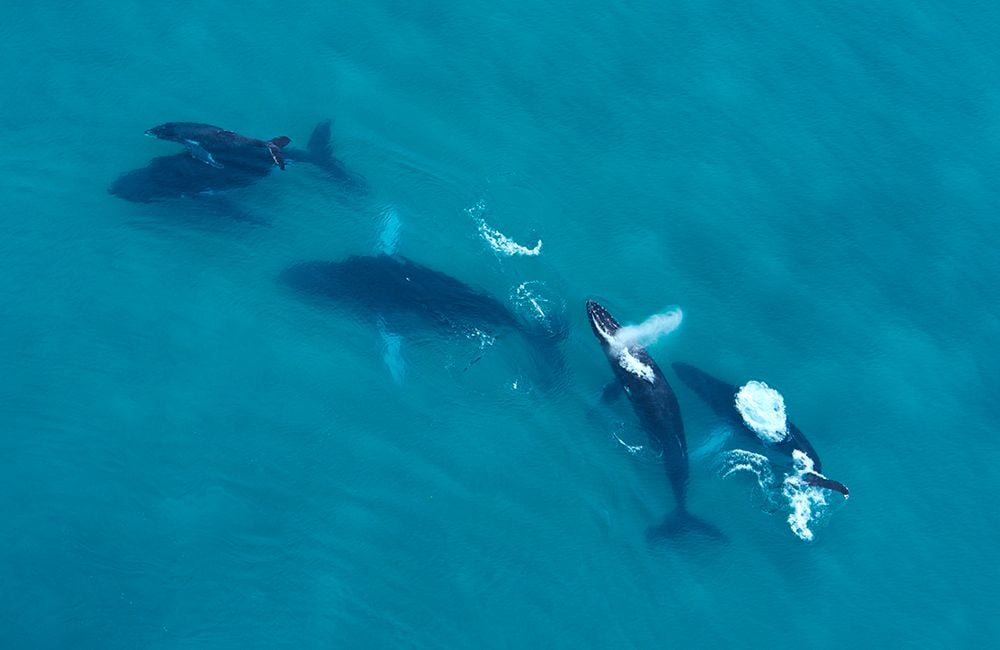 For those who prefer to stay on dry land, Panama still affords an abundance of opportunities to spot marine wildlife up close. Despite its relatively small size, the country is teeming with marine life sanctuaries in every direction, lining both its Pacific and Caribbean shorelines. 

Among them, Coiba Marine National Park is a designated a UNESCO World Heritage Site beloved by visitors of all activity levels. Located off the Pacific coast in what's known as the Gulf of Chiriquí, the park occupies Coiba Island itself, along with 38 smaller islets and the surrounding waters and reef systems. Here, visitors can spot Humpback whales from land starting at the end of June. Located 62 miles south of the park, the Cordillera de Coiba protected area was expanded from 6,500 square miles to 26,200 square miles—protecting 30% of the marine areas of the country by 2030 meeting the 30x30 pledge. This initiative helped Panama become a "Blue Leader" in conservation.

Another natural attraction of Coiba National Park is the area's turtle conservation efforts, which are also prominent on mangrove-laden Azuero Peninsula. Off the coast of the Los Santos province, the roughly 143-acre Isla Iguana Wildlife Refuge has been a protected marine sanctuary since 1981, fostering incredible biodiversity, as in numerous other protected marine parks throughout Panama—the Marine Conservation Corridor of the Tropical Pacific East (CMAR) and the Wildlife Refuge Pablo Arturo Barrios in Pedasí among them. 

There's no denying that the Gulf of Chiriquí itself, nestled along the Pacific coast, is home to some of the most incredible biodiversity in Panama, if not all of Central America. Whether snorkeling, diving, boating, whale watching, or simply exploring the the gulf's islands on foot, you're likely to spot everything from Manta Rays (generally between May and November), Humpback Whales (most often from July to October), and any number of Big Fish schools year-round, in addition to a wealth of other tropical flora and fauna. 

On the Caribbean side of Panama, Bocas Del Toro provides unmatched opportunities to spot jaw-dropping marine life, from giant sea turtles along Playa Buff—also home to world-class surfing—to the region's significant manatee sanctuary. A variety of volunteer beach patrol programs work to protect these species, among the area's other vulnerable marine wildlife, bringing the concept of voluntourism to life for numerous eco-adventure travelers each year. And for a real treat after dark, explore the bioluminescence of the bay up close via boat and swimming tours. This glow-in-the-dark phenomenon is thanks to billions of microorganisms that literally glow in the night, creating the perfect backdrop for a one-of-a-kind night swim.

On land, Panama offers something for every bird enthusiast, from serious birders to amateurs and spectators who simply appreciate the dazzling array of colorful species around them. Panama is, in fact, a place of pilgrimage and refuge for multiple species of migratory birds, thanks in part to its transcontinental location roughly 9 degrees north of the equator. While you're likely to spot an incredible collection of birds wherever you are in Panama, among the most popular bird watching spots are Soberania National Park and Santa Fe National Park. Soberania's Pipeline Road can claim over 357 species having been spotted within a 24-hour period—a record that it still holds today. And both La Amistad National Park (known as PILA) and Talamanca Range are known as UNESCO favorites for their diversity of avian life. Interestingly, even the capital Panama City has a rainforest within its city limits, inviting a colorful collection of bird species (both stationary and migratory) in and around the bustling cityscape. Nearby historic Camino de Cruces National Park and Soberanía National Park afford even more opportunities for prime birdwatching for those who will be staying close to the city.