On the serene edges of America's southeastern coastline, Charleston, South Carolina is a living tableau of raw natural beauty intertwined with rich history. The picturesque port city offers visitors a one-of-a-kind experience—particularly when exploring the vast outdoors. Beyond its brick-lined town center, Charleston becomes a place where nature and heritage converge in unexpected and delightful ways. Read on to uncover just a few of the outdoor experiences that make this southern gem such a standout destination. 
Crabbing with Tia: The Tides and Traditions of Lowcountry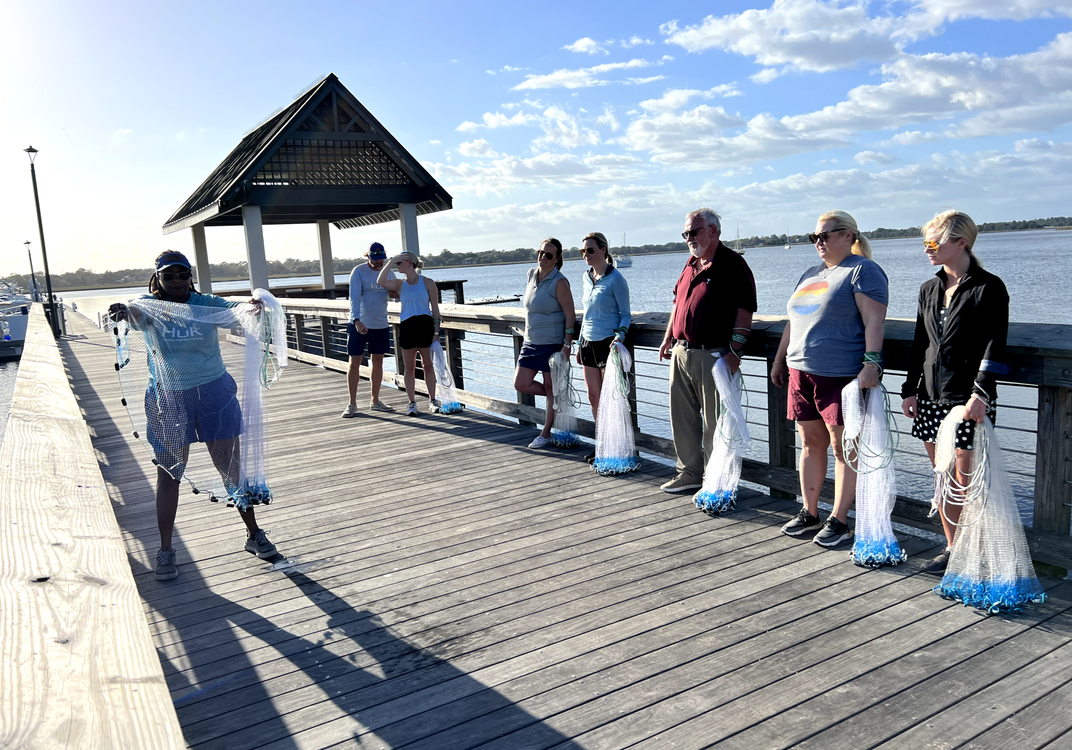 As the sun peeks over the horizon in Charleston's salt marshes, Tia Clark readies for another radiant day of sharing the Lowcountry's deep-rooted crabbing traditions. Every sunrise finds Tia, a true Charleston native, right at the water's edge, where she shares her passion and teaches the skill of crabbing to eager visitors. "Crabbing makes me think of my happy place," Tia reflects. "When you say the word 'crabbing,' to me, I think about being outside next to the water; it means peace, calm. It's a way of life for my community."  
Recognized by Airbnb in 2018 as one of its top experiences worldwide, Tia's "Let's Go Crabbing" experience teaches guests how to throw a net and identify the day's catch. However, it is in fact about much more than the art and science of catching blue crabs. The experience dives into a cherished family tradition that binds visitors and participants to the Charleston area's history and culture. "When I first started, I didn't want to share it. Now, I feel like it's my responsibility to share it. I am a true steward for not only our natural resources, but for my culture and the city of Charleston. I feel like the luckiest person in the world to get to do that, like it's my super power." 
Visitors are treated to a vast collection of Tia's stories, passed down through generations and lending extraordinary depth and meaning to the long tradition of crabbing. "I want [visitors] to take away a love and respect for our natural resources—the knowledge that they can go outside and catch their own food. I want these families to learn a new way to have fun together. I want them to leave there feeling like they know a magic trick, like they have a secret. I want them to want to go crabbing every single day like me. I want them to be addicted to crabbing. I want them to get back to their land locked city and start planning how they're getting back to me to go crabbing again."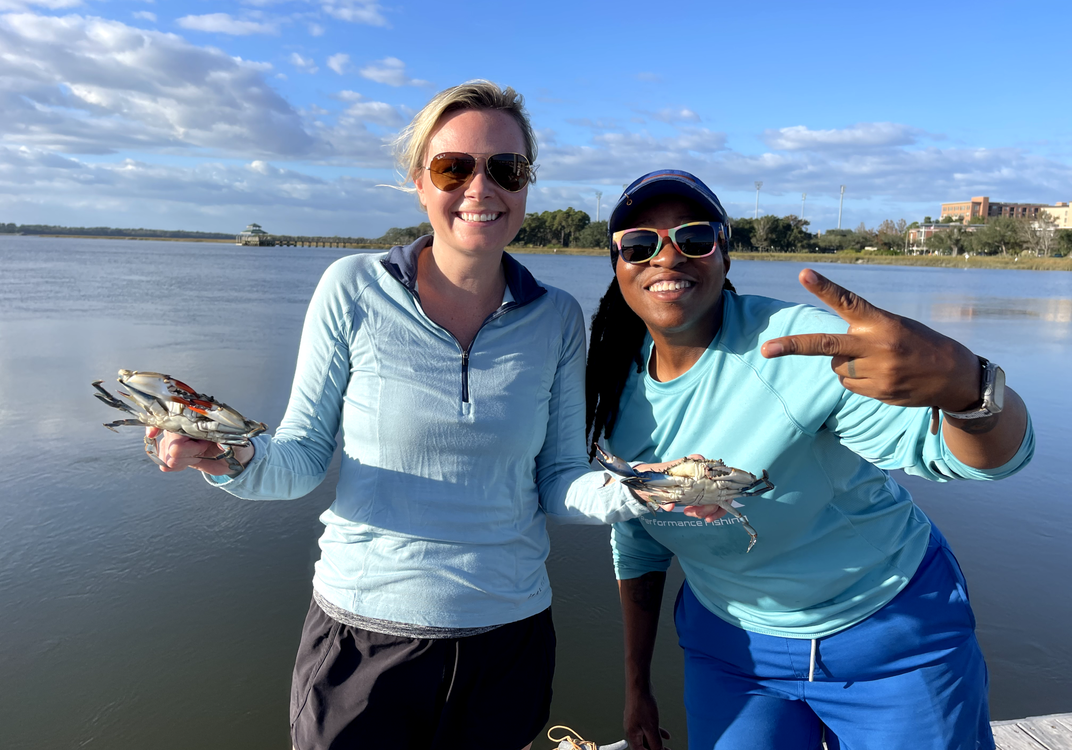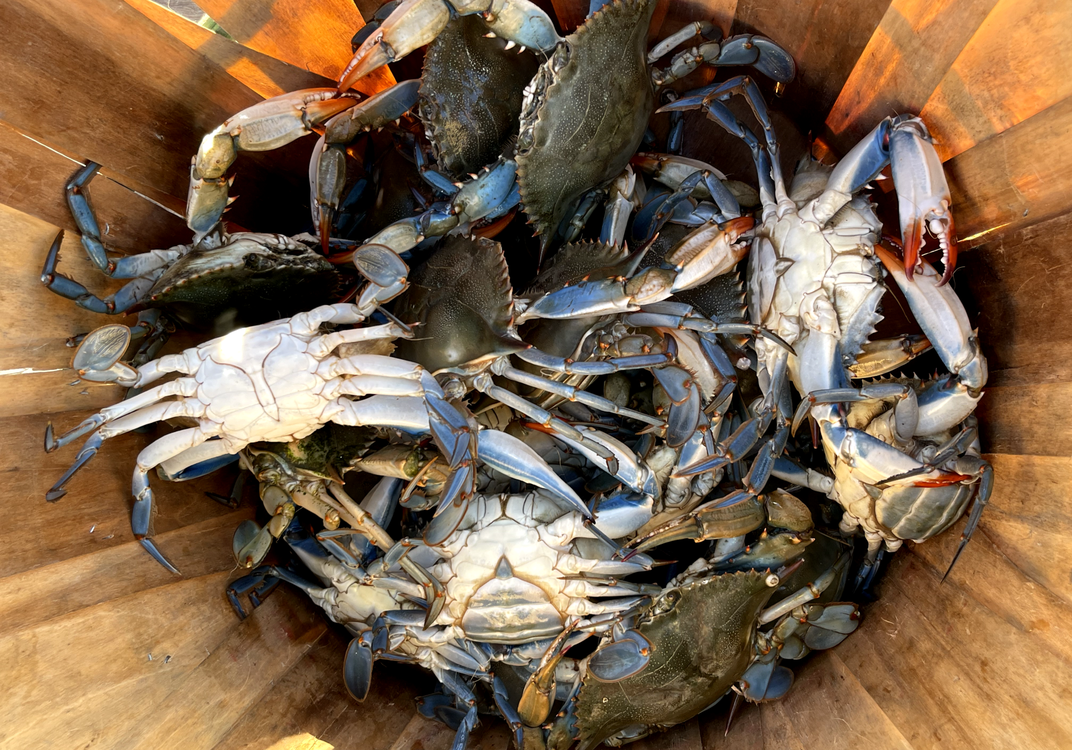 What's more, Tia ensures her experience is inclusive to all. "Everyone is welcome," she explains. "It doesn't matter how old you are, who you voted for, where you came from; it's for everybody. I have had someone in a wheelchair throw a cast net. I've had a 94 year old woman and plenty of toddlers on the dock, even a woman with her [infant] strapped to her chest. Several times, I have had three generations of a family having a great time out there together. It's really an activity that anyone can do in some capacity, and it brings people together … We're all out there working as a team."  
The Goatery at Kiawah River: Cheese, Goats, and Total Serenity 
Tucked in the heart of Lowcountry, Kiawah River Farm is the region's first agrihood—a type of intentional community that weaves agriculture into a residential neighborhood. This visionary establishment not only showcases sustainable living, but also continually breathes life into the practice through a genuine farm-to-table lifestyle. Partnering with the dedicated farmers of Johns Island, the farm has pioneered the Community Shared Agriculture (CSA) program, which delivers fresh produce to a sprawling cohort of locals each week. It's a celebration of sustainability that supports the broader community. 
Central to Kiawah River Farm is The Goatery. Part artisan dairy, part thriving sanctuary, The Goatery is home to approximately 90 goats of varying ages and circumstances. The unique decision to focus on goats here can be credited to startup farmers, Danny Sillvant and Missy Farkouh, whose commitment to humane farming ensures that only the best dairy products end up at Charleston's prestigious dining establishments. And for those who have grown an appetite for their exquisite dairy over the years, the recent news of an imminent dairy facility upgrade heralds the promise of an expanded product range. 
Still, The Goatery isn't just about cheese and milk. It also beckons visitors to immerse themselves fully in Charleston's bountiful outdoor beauty. The much-talked-about goat yoga program, led by the certified instructor Natasha, stands as a testimony to this. The 60-minute Vinyasa class provides participants a dual benefit—mastering yoga postures and basking in the therapeutic presence of goats.  
For those keen to learn the farm's workings, guided tours, priced at $20 per person (free for children under the age of 2), provide a comprehensive overview with the tour revenues channeled back into ensuring the resident anima's well-being. The Goatery even goes the extra mile by offering a two-day farm school for the truly curious, again with proceeds aimed at supporting the goats who call Kiawah River Farm home. 
Lowcountry Oyster Co.: A Shelled Journey from Estuaries to Eateries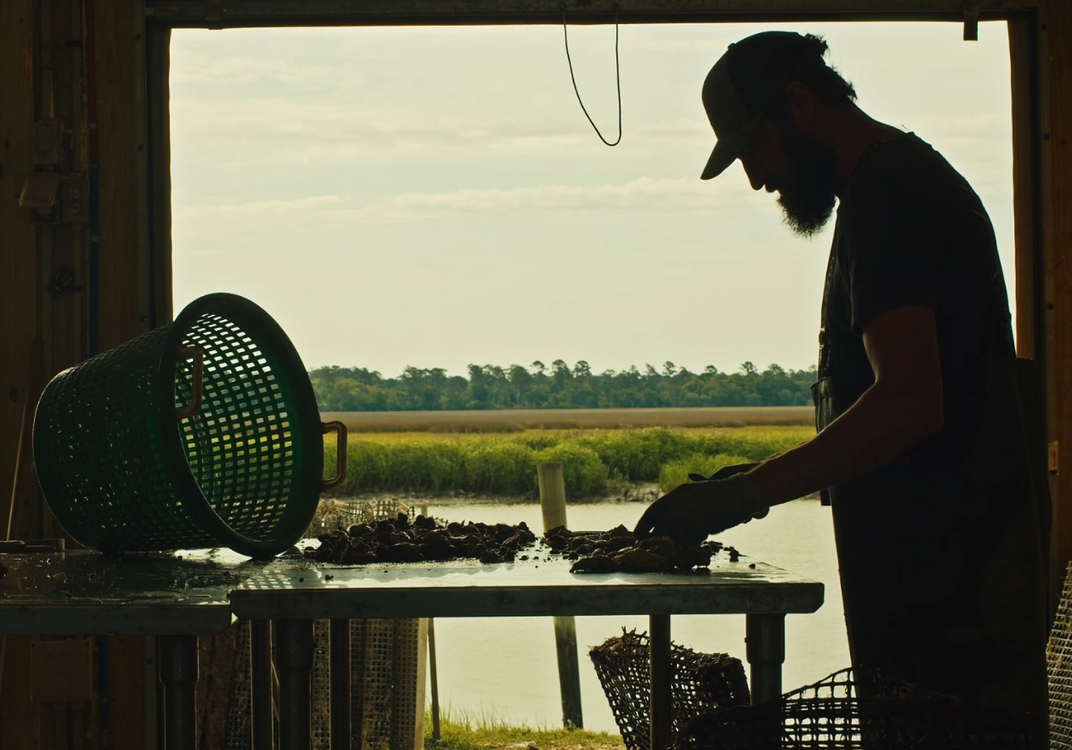 In the middle of the Lowcountry's shimmering estuaries, where saltwater collides with freshwater to create a unique ecosystem, visitors will find Trey McMillan and his oyster legacy. Born amid the tidal rhythms of Mount Pleasant, Trey grew up understanding that the creek was more than just a play area—it was a classroom, teaching important lessons about nature's many wonders.  
"Growing up here gave me the respect and appreciation for making a living on the water," explains Trey of his upbringing. "I spent a lot of time on the water with my grandfather and father doing things like picking oysters, fishing, and throwing a cast net for creek shrimp. At the time, it was fun and I didn't realize how lucky I was to grow up doing that … Now I appreciate it to no end, and want to carry that feeling of fun on for everyone in the company to experience."  
Later inspired by a transformative journey to Chesapeake Bay in 2015, Trey returned home and established the Lowcountry Oyster Co. in 2017 with a vision not just to farm oysters, but to capture the authentic taste of South Carolina in every bite. "My inspiration was seafood," he explains. "I have always loved the idea of 'catching your dinner,' so it started as me wanting to do it as a hobby [or] side business."  
Beyond merely offering fresh oysters, the company stands as a beacon of sustainable farming, revolutionizing the very essence of oyster cultivation to prioritize food safety, breeding considerations, and general environmental conservation practices at every stage of farming. "The sustainable aspect of growing oysters the way we do plays a very important role in the company and my personal vision," Trey emphasizes. "We are always trying to find ways to feed as many people as we can with the smallest footprint possible, while having zero impact on the wild oyster population."  
For the discerning palate, every oyster here is a nod to its surrounding waters. "Charleston oysters have always been known to be delicious," shares Trey. "South Carolina oysters were also known as big clusters rather than singles, so we have found a way to create that desired high-salinity taste but in a single oyster." 
And the journey begins well before the meal. Visitors to Lowcountry Oyster Co. have the unique opportunity to journey from tide to table, tracing the life cycle of these shellfish gems through comprehensive farm tours. As the Carolina Skiff sails smoothly across the waters, the mysteries of oyster farming unfold, promising an experience both educational and delicious. "Lowcountry Oyster Co. contributes to the ever-evolving story of Charleston by offering local seafood, grown sustainably," says Trey. "People don't come to Charleston to eat 'fresh' seafood from other states up north on the east coast. They want to taste Charleston." And here, they do. 
Coastal Expeditions: Embrace the Ebb and Flow: Sail, Paddle, Explore!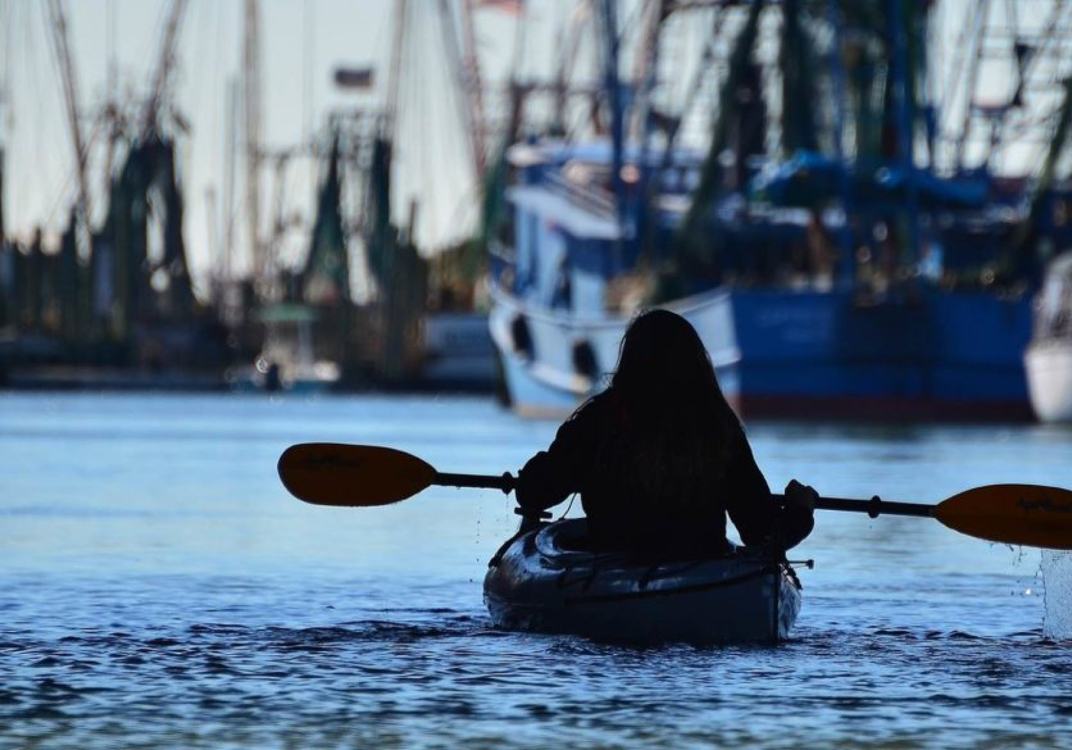 For true outdoor adventurers, there may be no better way to fully experience the Charleston area than from the water. Thankfully, Coastal Expeditions stands as a premier destination for aquatic adventures in and around the region, showcasing the area's diverse waterscapes through a variety of waterborne tours. This summer and fall, their offerings encompass experiences from engaging fossil hunts to intricate paddle-and-hike excursions, along with beach drops for those seeking something a bit more serene.  
The richness of Coastal Expeditions' tours lies in their locations. Visitors can explore the popular Shem Creek, the winding Kiawah River, and the aptly named Isle of Palms, among other visually stimulating locations like Blackwater. Among the most-requested highlights are the Charleston Kayak Expedition and the Cypress-Tupelo Swamp paddle. The tour guides continually scout the Lowcountry's creeks and rivers to ensure a dynamic and novel experience for every group, every time. 
While there's no shortage of guided tours available on any given day, for visitors eager to set their own pace, Coastal Expeditions also offers kayak and paddleboard rentals at key spots around Charleston—though the locations may vary based on the season and the weather. Regardless of expertise, Coastal Expeditions tailors its experiences to fit all. With top-notch gear at the ready, paddlers of all skill levels can find themselves embarking on unforgettable journeys across Charleston's waters. Coastal Expeditions' dedication to quality and experience has earned them the title of "Charleston and Mount Pleasant's Best Place to Kayak & Paddleboard." 
Your Charleston Outdoor Adventure Awaits 
Charleston exemplifies a rare blend where tradition and history meet cultural innovation—and perhaps nowhere is that more evident than in its expansive outdoors. From the sustainable strides of modern farming, to serene sounds of nature from a guided paddle down river, to the rhythmic rituals of ancient crabbing, Charleston showcases a world where the past is always present. It's a place that invites visitors to not simply observe its customs and its past, but to dive in and participate in shaping its future. Here, in the heart of South Carolina, where traditions are as deeply rooted as the oaks, visitors really can become a part of its evolving story.