Australia's Top End is often considered its last frontier. Running along the northern coast from the tropical, modern capital city of Darwin in the west through the majestic wetlands of Kakadu National Park onto Arnhem Land in the east, it is a land of diverse ecoystems and culture. One day you could be marveling at Aboriginal rock art dating back thousands of years and watching massive saltwater crocodiles leap out of the Adelaide River; the next, kayaking along an ancient river through the magnificent Katherine Gorge and diving into crystal clear plunge pools. Adventure waits around every corner. Start your journey with this five-day itinerary and discover why the Top End holds something for every traveler.
Day 1 - Darwin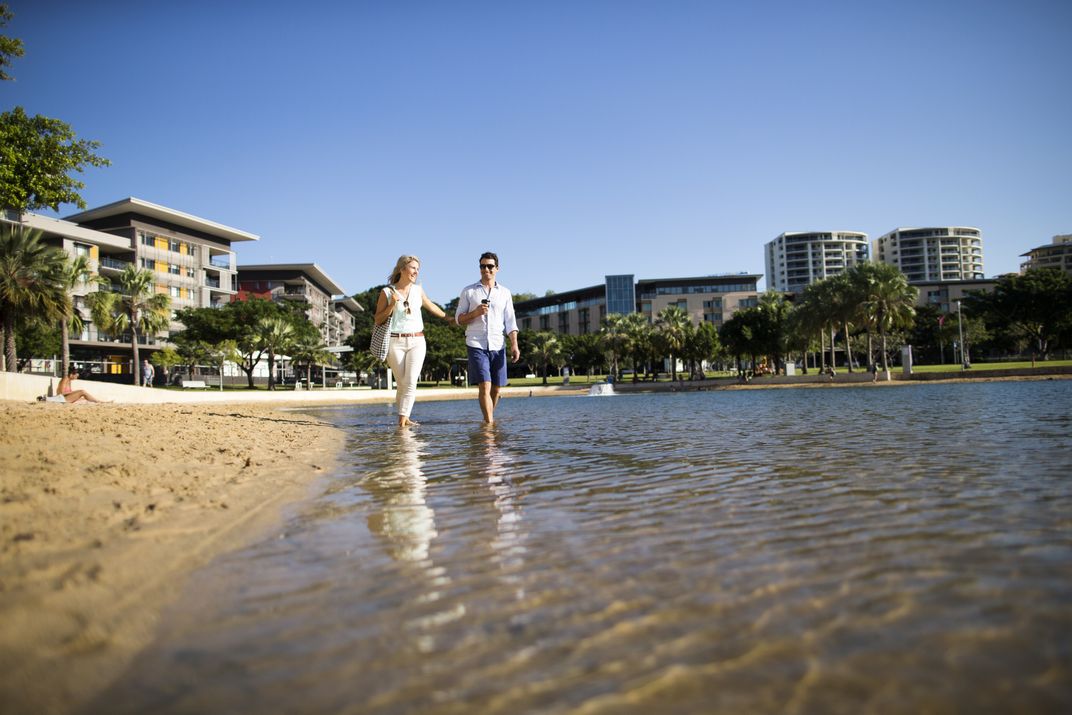 Explore Australia's modern and multicultural capital city, Darwin, your gateway to adventure in the Northern Territory. Darwin's balmy weather sets the scene for a variety of unique outdoor experiences, and the easy-going attitiude of locals is infectious. Ride the swell at the wave pool, come face to face with a crocodile in the 'Cage of Death' or enjoy the fusion of Australian and an array of international cuisines at the Mindil Beach Sunset Market. With waterfront dining, crocodile adventures and rich historical experiences on offer all within reach of the city center, there's plenty to do in Darwin.
Day 2 - Darwin to Kakadu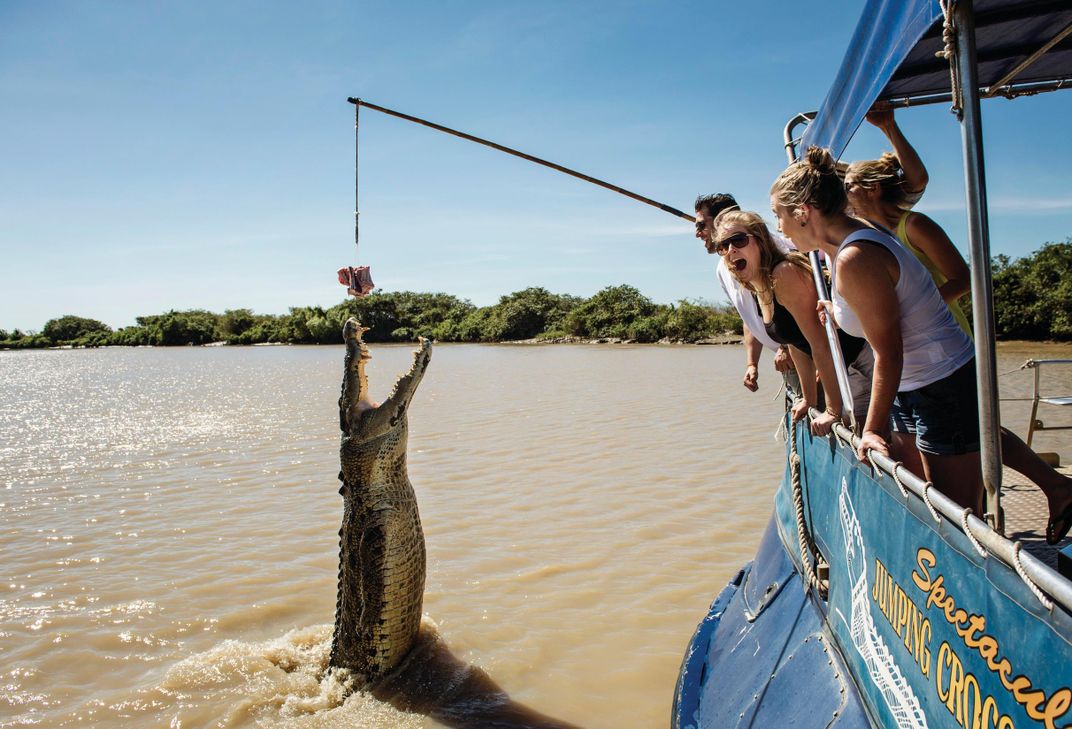 The rare and unspoiled beauty of Kakadu National Park is only a three-hour drive from Darwin. Before arriving in Australia's largest national park, stop by the Adelaide River to join a Spectacular Jumping Crocodile Cruise. View elusive, powerful crocodiles as they leap out of the river. Continue on your journey and stop at Ubirr in the East Alligator region of Kakadu National Park for an unforgettable sunset over the surrounding floodplains and escarpments.
Day 3 - Kakadu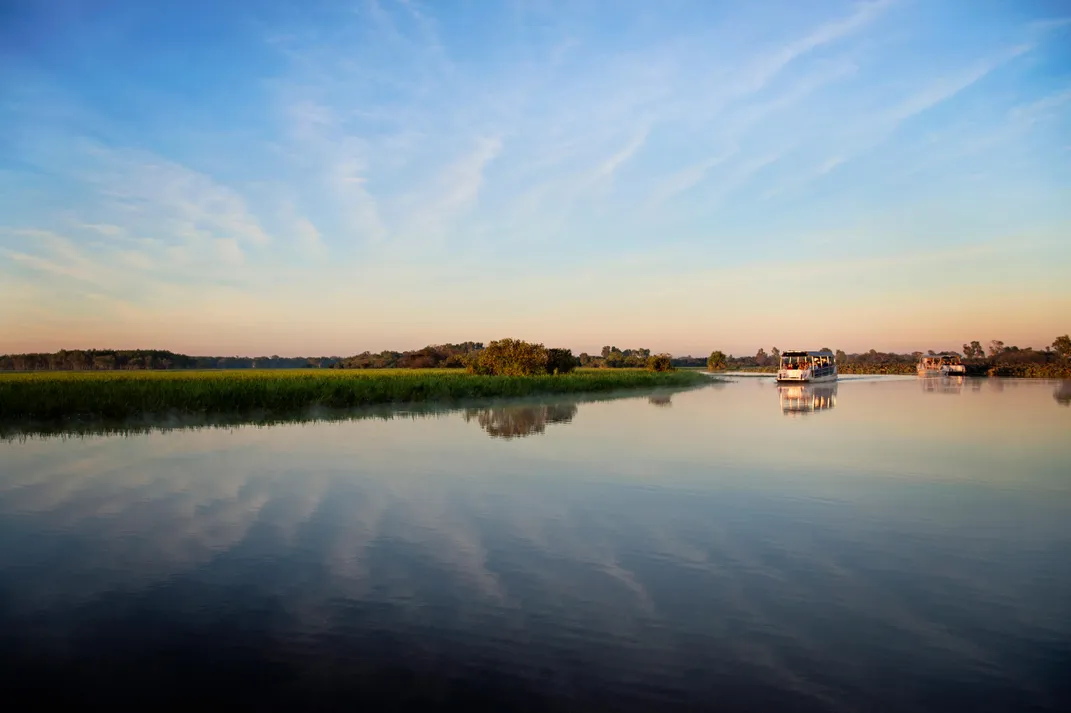 Both Kakadu's rich culture and stunning nature have earned it a spot on the UNESCO World Heritage Site list. Discover ancient indigenous culture as you witness rock art the dates back up to 50,000 years and soak up the views of rugged escarpments. In the morning, head towards the indigenous rock art site of Nourlangie and explore the area's three main galleries filled with traditional paintings.
In the afternoon, make your way toward the settlement of Cooinda and stop at Warradjan Aboriginal Cultural Center, developed by Kakadu's Aboriginal owners. Then enjoy a sunset or sunrise cruise on the Yellow Water billabong, where crocodiles and birds can be seen amongst lush mangroves, or take a scenic flight over Kakadu's breathtaking wetlands.
Day 4 - Kakadu to Katherine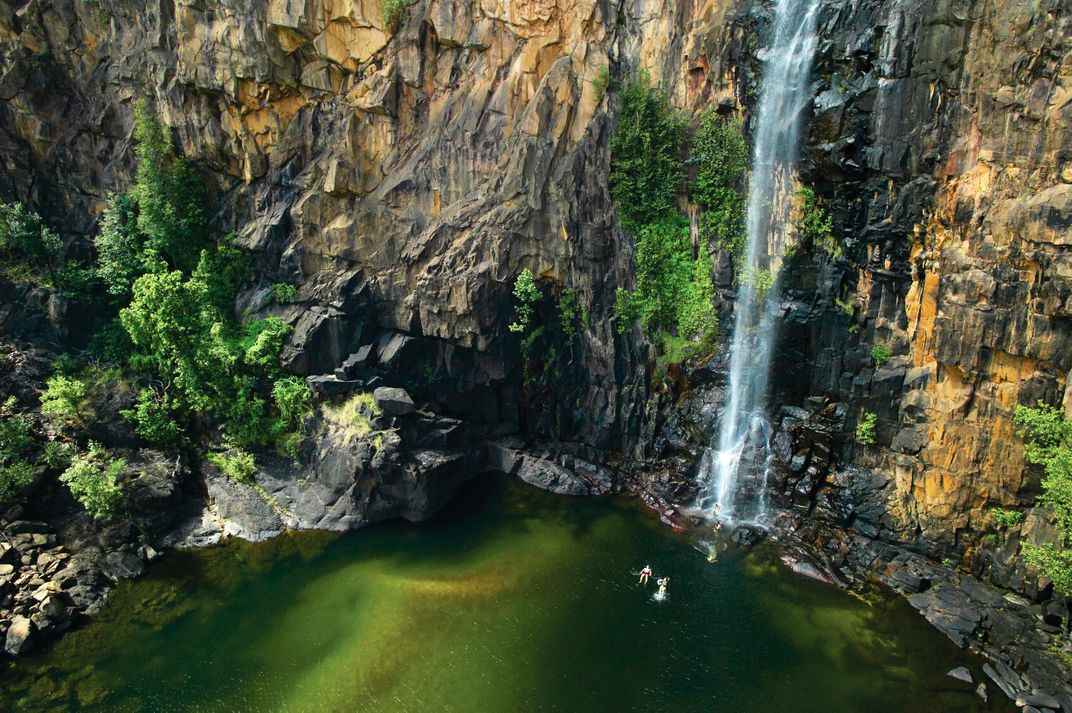 Head south along Stuart Highway to Pine Creek, a small town that experienced a rush for gold in 1871, before stopping at Leliyn/Edith Falls for a refreshing dip. Continue to Katherine, the gateway to Nitmiluk National Park. Also known as Katherine Gorge, the park is home to a magnificent system of 13 gorges, carved by an ancient river. There are many ways to experience this world-renowned gorge system - you can walk, swim, canoe, boat or fly.
Day 5 - Katherine to Darwin via Litchfield National Park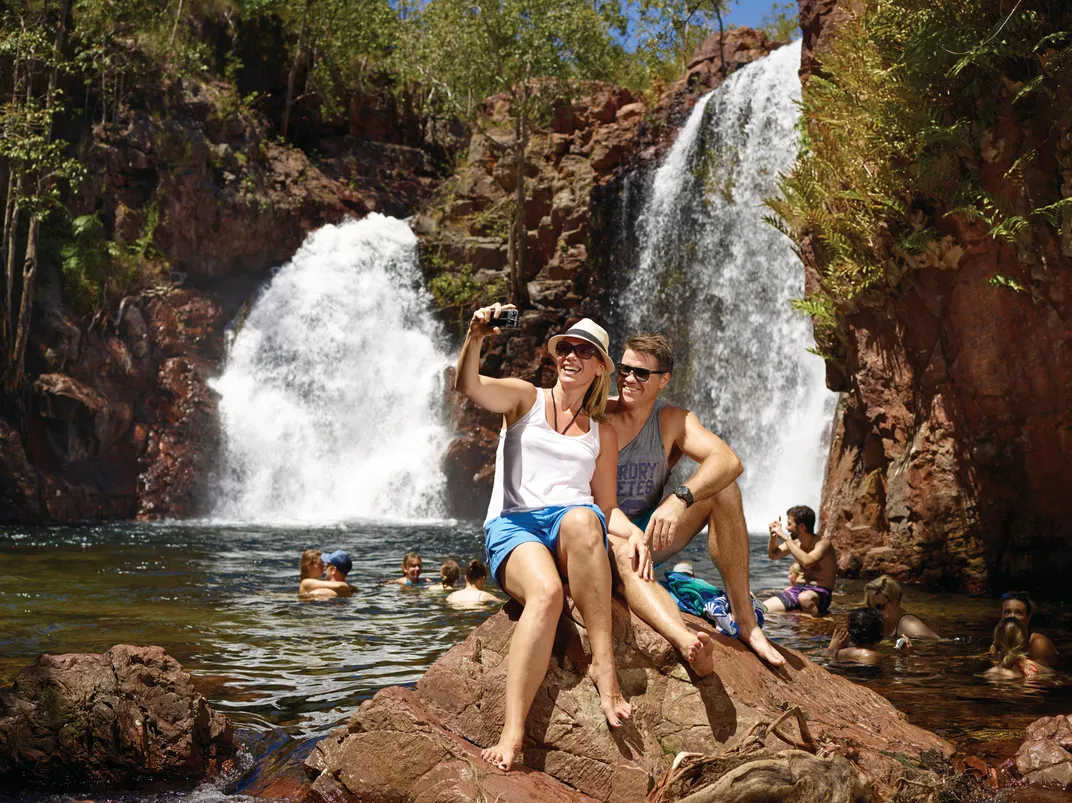 Before you make your way back to Darwin, take the morning to discover the history, beauty and culture of Nitmiluk National Park with a short hike. On the route back to Darwin, stop off at Litchfield National Park. You'll see why locals consider this one of their favorite locations with its cascading waterfalls, waterholes and bushwalks. Make sure you stop to see one of the park's most impressive sights - hundreds of magnetic termite mounds standing up to six feet high! If a cool dip is what you are after then plunge into the crystal clear waterholes beneath the magnificent springfed waterfalls of Florence and Wangi Falls. Or, you can relax in the gentle three-tiered cascade waters shaded by monsoon rainforest at Buley Rockhole before traveling back to Darwin.