Since time immemorial, Australia's Aboriginal peoples have made their homes and defined their rich cultural heritage across the continent's sprawling 2.97 million square miles, including the rugged and enchanting Northern Territory. Located in the central and northern central part of the continent, the Northern Territory is perhaps best known for its remote outback, and a vast landscape of arid desert in the center and lush tropical climate in the Top End, that make the destination quintessentially Australian. 
Today, Aboriginal culture can be seen as an intrinsic part of the Northern Territory's identity—one that is deeply spiritual and intertwined with the land as well as its flora and fauna. It can be found in the regions' distinct flavors and eclectic foods or woven together in the words of a traditionally-styled story. Around each corner lies the freedom of the Northern Territory's wide open spaces and dramatic ancient landscapes, with extraordinary Aboriginal art to explore at every turn.  
Here, there are many ways to learn from and connect with diverse Aboriginal cultures—whether it's via locally guided tour, delving into galleries and attractions, or off-roading through UNESCO World Heritage-listed national parks like Uluru-Kata Tjuta and Kakadu, and protected areas like Arnhem Land. A trip to the Northern Territory is sure to leave visitors inspired, deeply connected, and perhaps—even a little wiser. Read on to learn more about these can't-miss authentic experiences.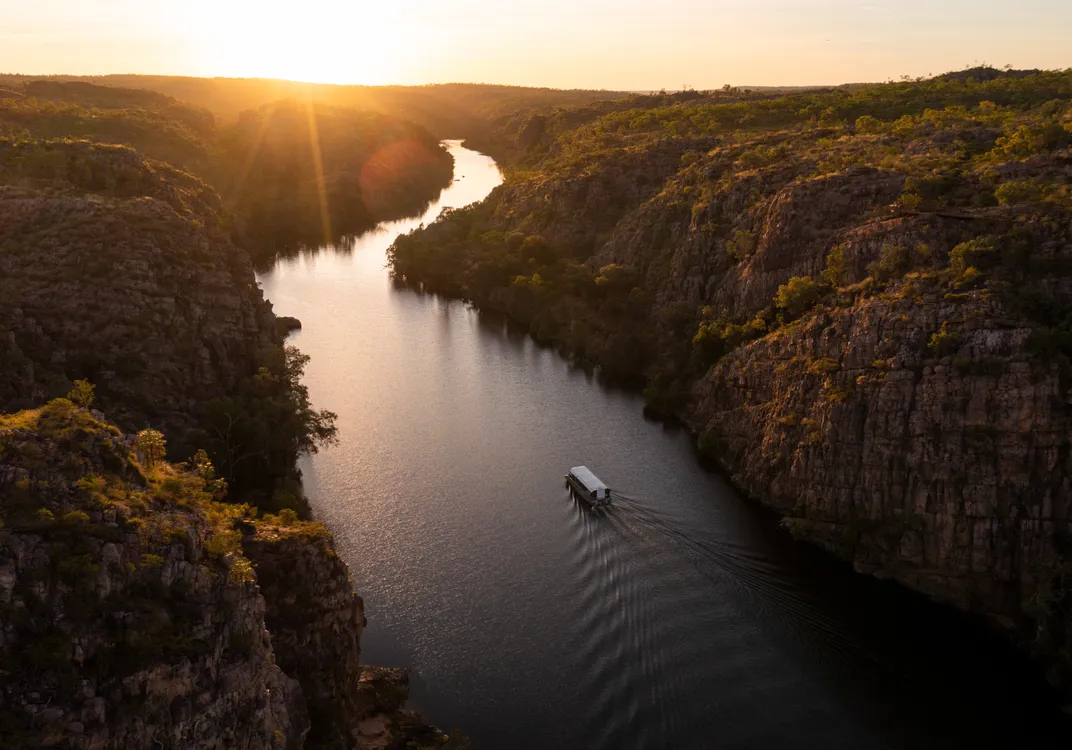 A 3.5-hour drive southeast from the Northern Territory's capital city of Darwin lies the Katherine region, and within it, a stunning natural wonder, Nitmiluk National Park. Located on the traditional homelands of the Jawoyn people, the park is Aboriginal owned and operated in partnership with the Northern Territory Parks and Wildlife Commission. Today, the Jawoyn people invite visitors to their country to share the majesty of the Nitmiluk (Katherine) Gorge and support ongoing education around their traditional heritage and cultural ideas. The gorge, in fact, is best described as a series of 13 stunning, sandstone gorges that have been forged over time by the Katherine River. Explore the winding river by boat to grasp the sheer magnitude of the cliffs, while also enjoying the serene pools and lush vegetation that make this park such a treasure. 
For a more immersive experience, a Jawoyn guide can escort guests on a walking tour of the park and its centerpiece gorges, sharing first-hand insights from knowledge they maintain about the land and its cultural significance. Afterward, head to the Kumbidjee restaurant for a taste of the dynamic and delectable flavors of the Jawoyn peoples' authentic cuisine accompanied by traditional storytelling and music. 
2. Pudakul Aboriginal Culture Tours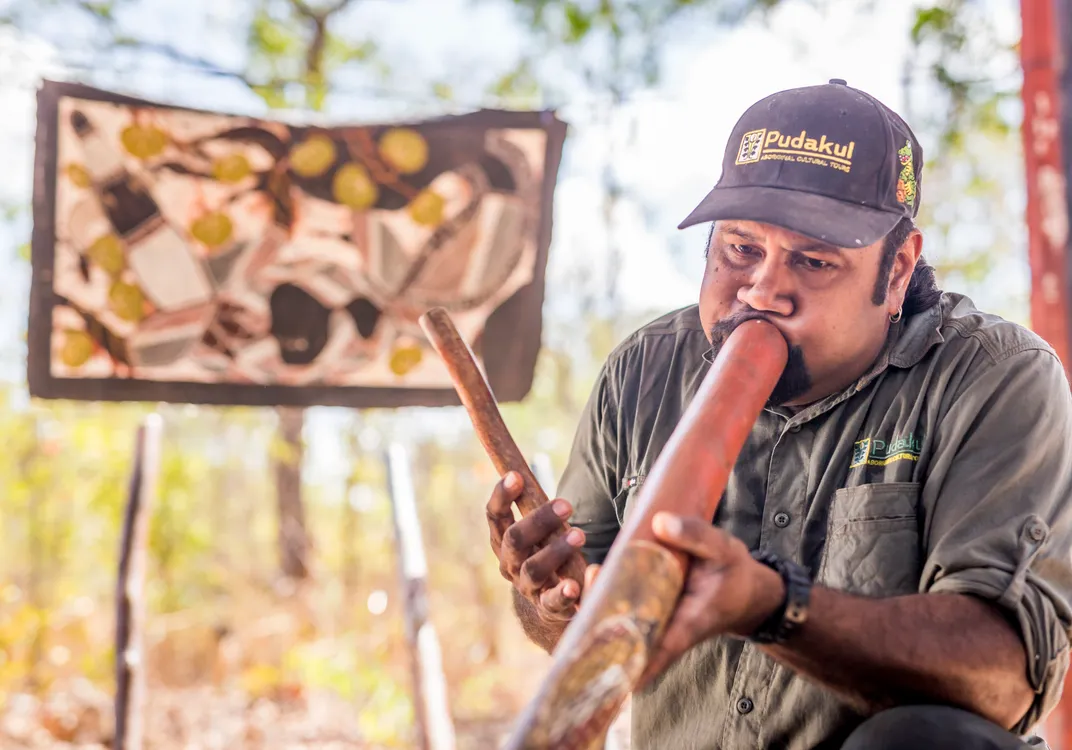 Next, while enroute to Kakadu National Park, visitors should first stop along the Arnhem Highway at Pudakul Aboriginal Cultural Tours, less than an hour outside of Darwin. Here, a number of education experiences and cultural tours are offered by the Aboriginal owned and operated business on the Limilngan-Wulna Lands.  
On a tour, visitors will have a chance to learn some of the traditional techniques of the homestead, from playing and observing instruments like the clap stick to making and throwing spears to weaving a variety of objects from baskets to dilly bags. Aboriginal guides lead the way in each of these activities, sharing their robust knowledge and inviting visitors to experience their culture and heritage. 
Beyond these hands-on experiences, visitors can also take part in guided walk-and-talk excursions with Traditional Owners who offer bush tucker and medicine talks. These walks are an opportunity to delve deeper into the traditional ways of life that have endured here for thousands of years, learning about the land's abundant natural resources and the spiritual connection to it.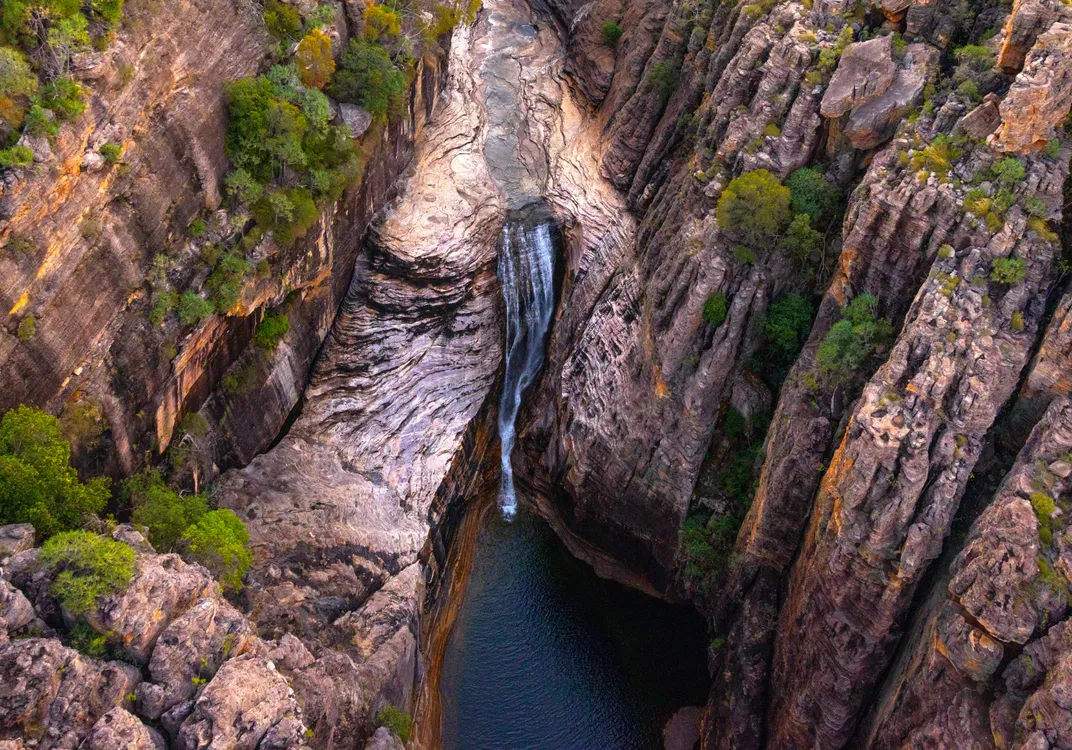 Spanning an enormous 7,722 square miles, Kakadu National Park is a remarkable destination, renowned for both its jaw-dropping natural beauty and its connection with the oldest living culture on earth. As Australia's largest national park, it is one of four sites across the country to be included on the World Heritage list in recognition of its cultural and natural values. With over 5,000 Aboriginal rock art sites, visitors can experience one of the oldest and most culturally significant landscapes anywhere in the world.  
The Bininj/Mungguy people have inhabited Kakadu for over 65,000 years, and their ancient culture is evident in the rock art that's scattered throughout the region. Today, the Bininj/Mungguy people are proud to share their knowledge and teach visitors about the land, its dynamic seasonality, and the culture that they've been built upon it. Fortunate visitors may also observe a demonstration the iconic didgeridoo, a wind instrument that was first created here.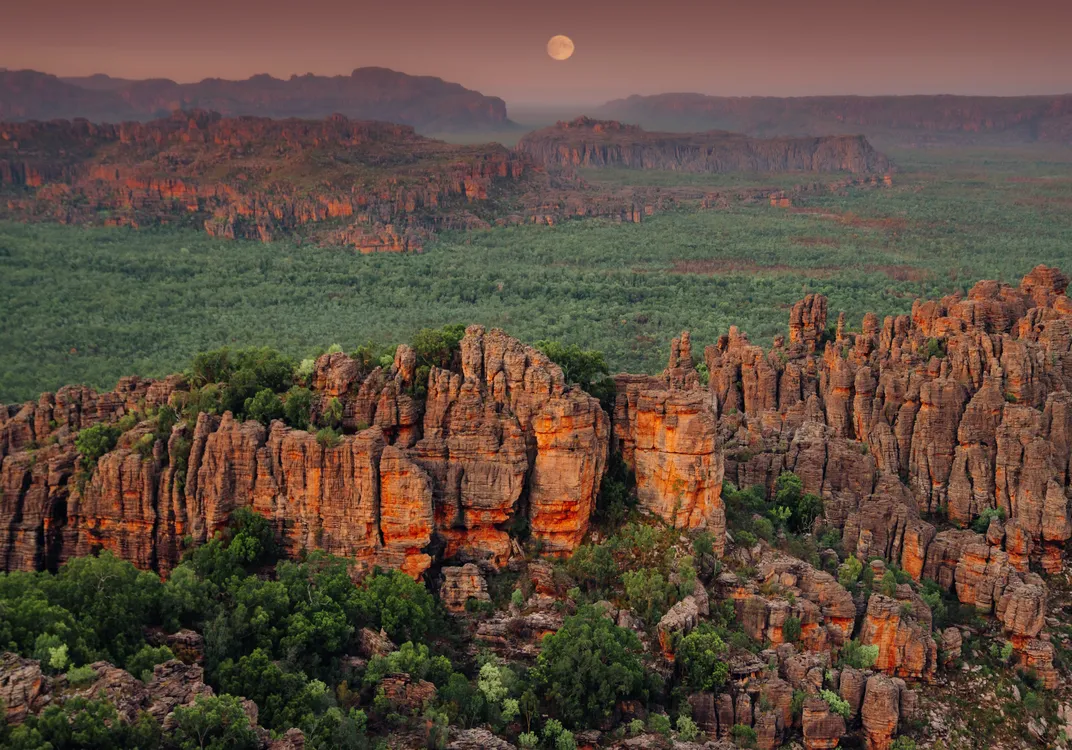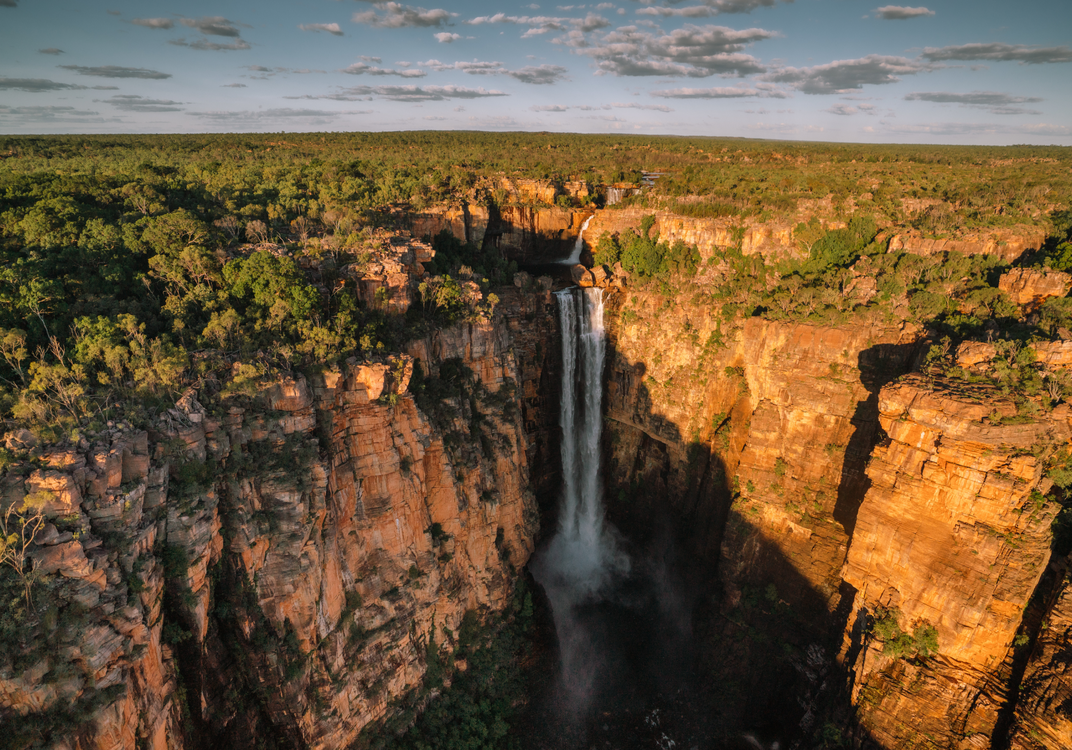 Throughout Kakadu, outdoor galleries including Nourlangie, Nagaluwur, and Ubirr each offer a unique view into the "Dreamtime" creation stories—an assemblage of oral tales about a time that precedes our own, during which mythical creatures and gods were believed to have first traversed the land and created sacred sites. These galleries offer visitors the chance to learn about the Bininj people, the diverse regions of the land, and the rhythms of life that have taken place here for tens of thousands of years.  
In particular, the Yellow Water Billabong—Kakadu's most notable wetland—is a must-see attraction, and a sunset cruise offers the ideal opportunity to witness the unique river system at its most radiant.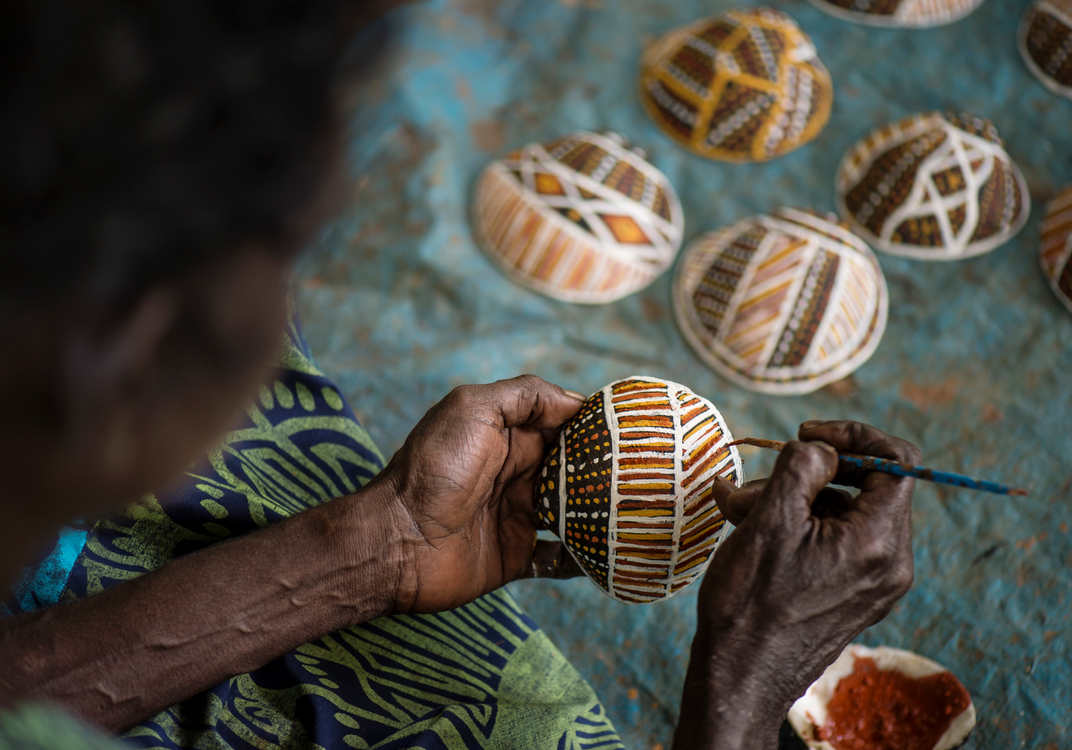 Located just 50 miles offshore in the Timor Sea, the Tiwi Islands comprise Melville and Bathurst Islands, along with nine other petite islands and islets that are uninhabited. Getting there takes some planning—with a choice of a 20-minute light aircraft flight or a 2.5-hour ferry ride—and visitors will need a permit to access the islands. Whatever means of transport you may prefer, a day trip to the "Island of Smiles" promises to be well worth the journey.  
Upon arrival, visitors can participate in a "Welcome to Country" ceremony—a traditional greeting that acknowledges the Tiwi peoples' enduring connection to the land. The custom can give visitors a glimpse into Tiwi culture, and help set the stage for the visit still to come.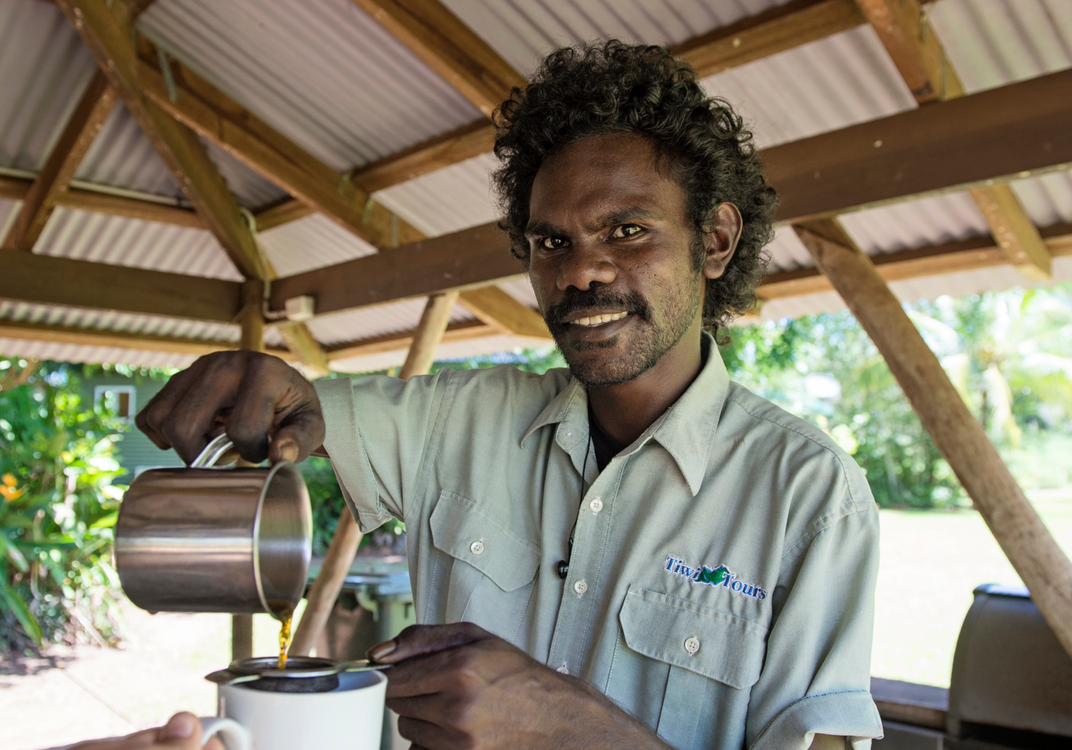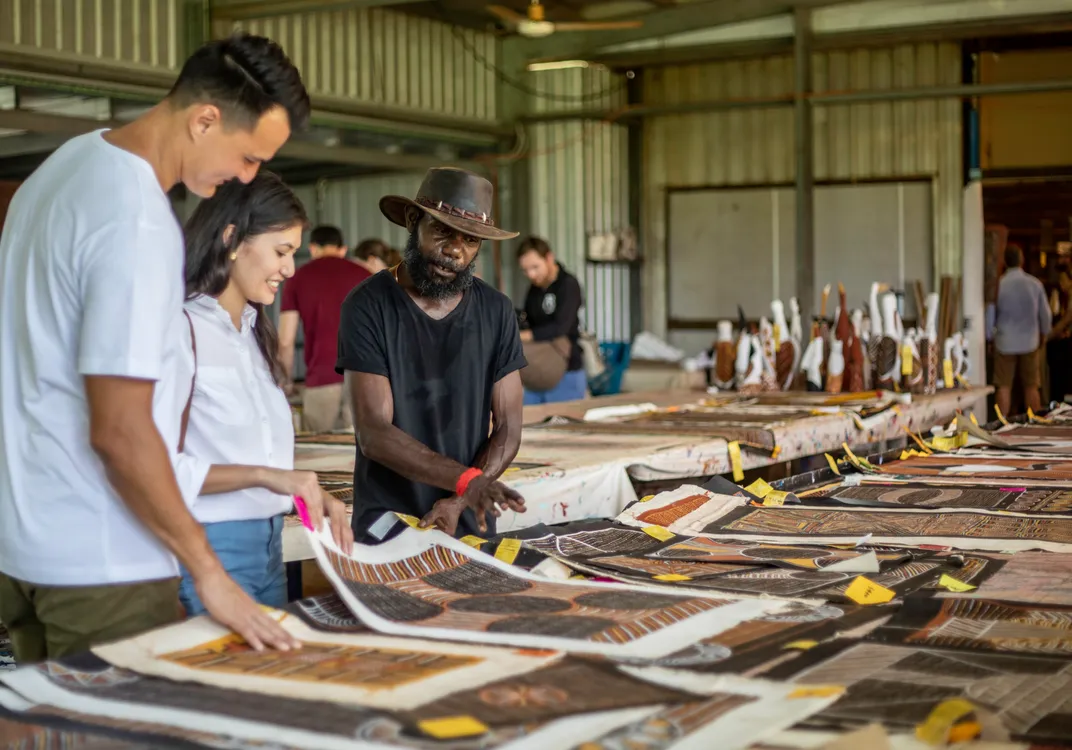 Be sure to explore the islands' community arts centers and meet with working Tiwi artists, admiring the skill and creativity behind their paintings, sculptures, and woven art. Additionally, enjoy a cup of tea with the "morning tea ladies," a group of Tiwi elders who will happily serve up damper (a kind of homemade soda bread) and traditional Billy tea. Visitors can also learn to weave pandanus, a type of palm, as well as observe a native dancing and smoking ceremony to obtain a deeper understanding of traditional Tiwi rituals.  
And for visitors planning a trip in March, don't miss the Tiwi Island Football Grand Final and Art Sale—an annual event that combines two of the Tiwi peoples' twin passions, athletics and art. Watch a thrilling game of soccer (it's an event that draws thousands of spectators each year), then wind down by browsing a wide collection of unique, locally made art.  
5. Cultural Centers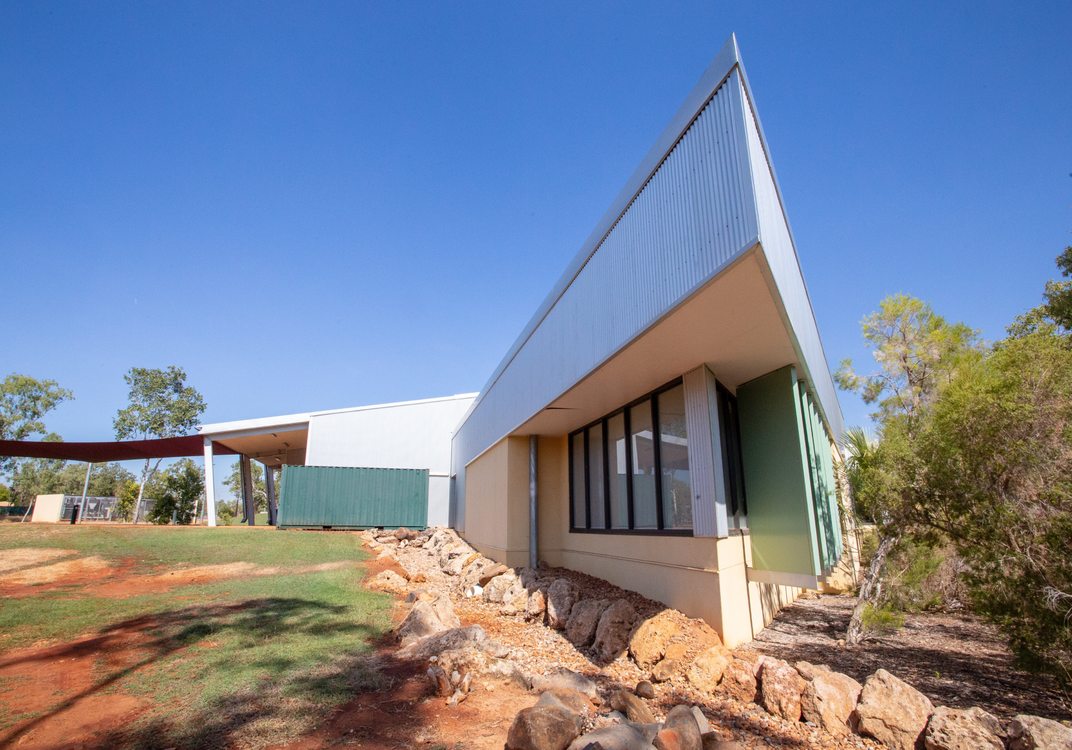 One of the most notable cultural hubs in the region is the Godinymayin Yijard Rivers Arts and Culture Centre, a flagship facility that's nestled in the heart of the Katherine region. With a wide range of exhibitions, performances, workshops and insightful heritage tours, it's among the leading organizations dedicated to preserving and promoting the area's Aboriginal culture. It's also home to magnificent rock art galleries, along with an expansive program of engaging and immersive performances.  
Both Kakadu and Nitmiluk National Parks are home to a range of specialized cultural centers, including the Bowali Visitor Centre in Kakadu, and the Nitmiluk Visitor Centre in particular. These destinations serve as the start point for visitors to dive into the parks' histories, and to discover the rich Aboriginal heritage of the region. From detailed exhibitions and guided tours, to interactive displays that shine a spotlight on the history and enduring traditions of the local people, these centers afford a wide array of engaging learning opportunities for all ages and interests. 
6. Local Aboriginal Wares 
One of the best ways to experience Aboriginal peoples' cultures is by examining their tools, wares, and ways of life. Among the most striking destinations for exploring such wares up close, is Aboriginal Bush Traders (ABT) in Darwin. This not-for-profit organization—a subsidiary of Ironbark Aboriginal Corporation, which supports community development through Darwin and the greater Northern Territory—offers a large collection of handcrafted items, with everything from paintings and carvings, to weavings, fashion and beauty products, and even bush foods and medicines. Each of these goods is handcrafted or produced by local indigenous artists. In fact, the store itself serves as a gallery space, with new exhibitions every six weeks designed to showcase the works of local artists. Complete this visit to ABT with a taste of their famous bush tucker-infused breakfast. This traditional meal blends locally sourced ingredients and contemporary flavors, with recipes that have been handed down over generations. Plan to visit around the most important meal of the day, then stay to peruse the gallery space. 
For more hand-crafted Aboriginal works, stop at Marrawuddi Arts and Culture in the heart of Kakadu National Park. Located in the repurposed Jabiru Bakery, the stunningly renovated building features artworks created by Bininj and the West Arnhem region. Visitors are encouraged to spend time with living artists discovering their ancient and evolving crafts, peruse the exhibition space and many works for sale, and sample a delicious cup of coffee. 
7. Authentic Aboriginal Dining 
Hunting and gathering practices have endured and even flourished in the Northern Territory for tens of thousands of years. One of the best ways to experience these traditions is by participating in an Aboriginal led Bush Tucker Journey at Ayers Rock Resort near Uluru—a massive sandstone monolith that's also known as Ayers Rock. Learn about the methods that the local Anangu people have used to hunt and gather food, as well as a chance to taste some of the local delicacies.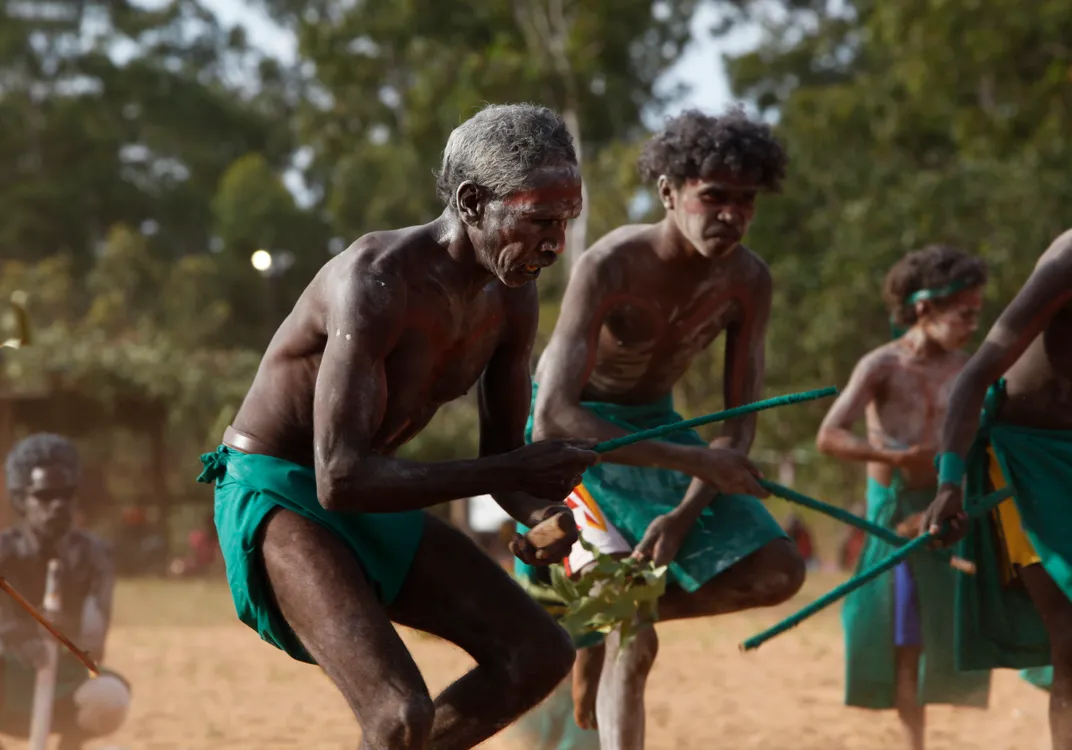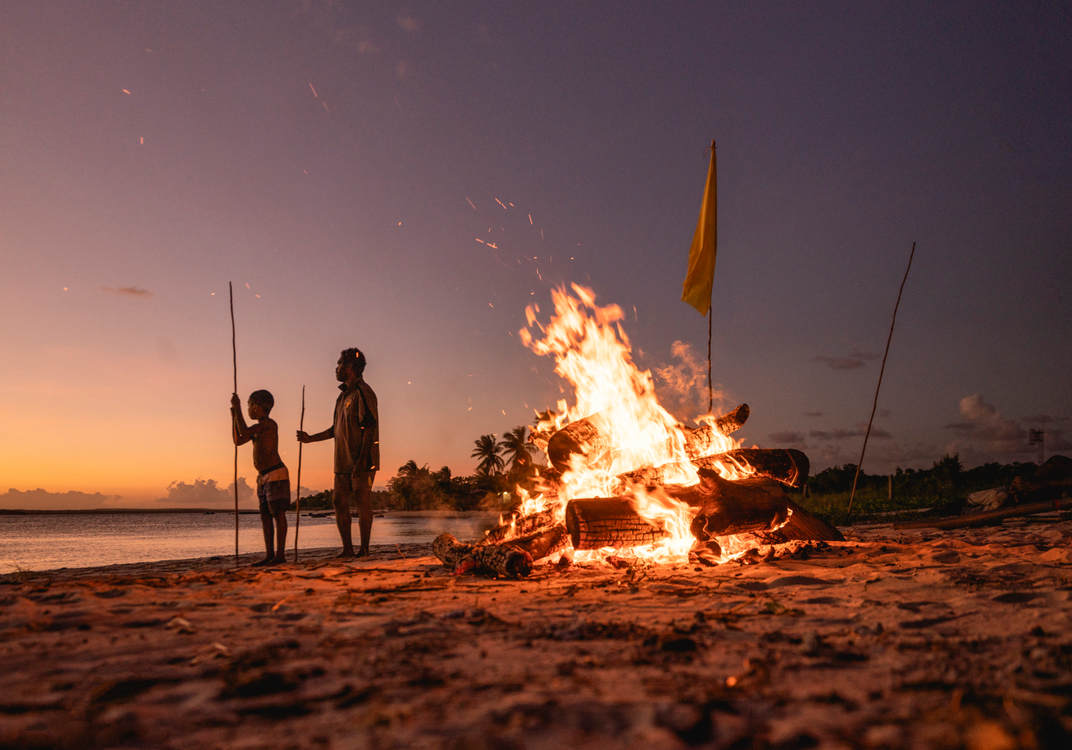 Another way to experience Aboriginal dining in the Northern Territory is by sampling oysters straight off the rocks in Kakadu and Arnhem Land while on safari. These experiences, including special Animal Tracks Safari, allow visitors to taste some of the freshest bivalves in the world, along with other local seafood and bush tucker-like fruits and yams. The unparalleled experience is made even more meaningful when you join your Aboriginal guides as they prepare the food over an open fire, while the sunset envelopes the sky around you. 
Experience the Northern Territory for Yourself 
For first-time visitors and more seasoned travelers alike, Australia's Northern Territory is home to a rich cultural heritage unlike anywhere else in the world. The hardest part is deciding where to go first. To help you plan the perfect visit, these itineraries offer a range of authentic travel experiences in 7-day formats to help you make the very most out of a week in this magical land.