There's power in place—and when it comes to space flight, Kennedy Space Center Visitor Complex℠ is truly the center of the universe. Since 1962, it has launched some of the American Space program's most significant missions. In addition to its space flight programs, the center is home to a visitor complex that welcomes 1.5 million people a year.
From meeting astronauts to seeing historic spacecrafts up close, here are 11 of the most heart-pounding moments from the epicenter of American space travel:
1) Watch a Live Rocket Launch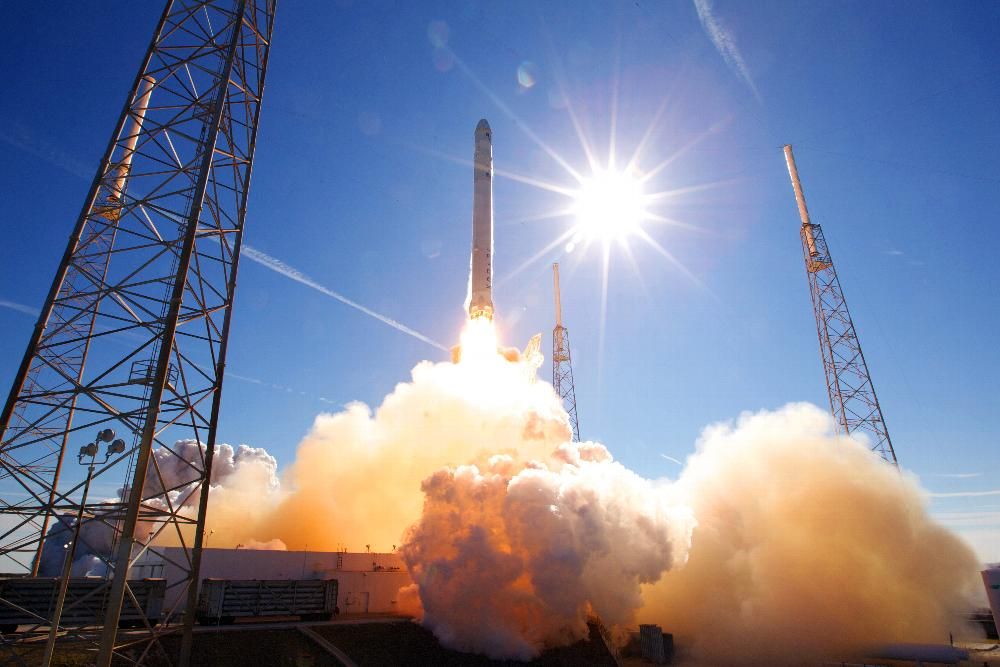 Witnessing takeoff is an unforgettable experience. As rocket engines ignite and sound waves rip through the air, your heart is sure to skip a beat. Four locations at the visitor complex offer launch viewings accompanied by live commentary.
2) Launch Into Orbit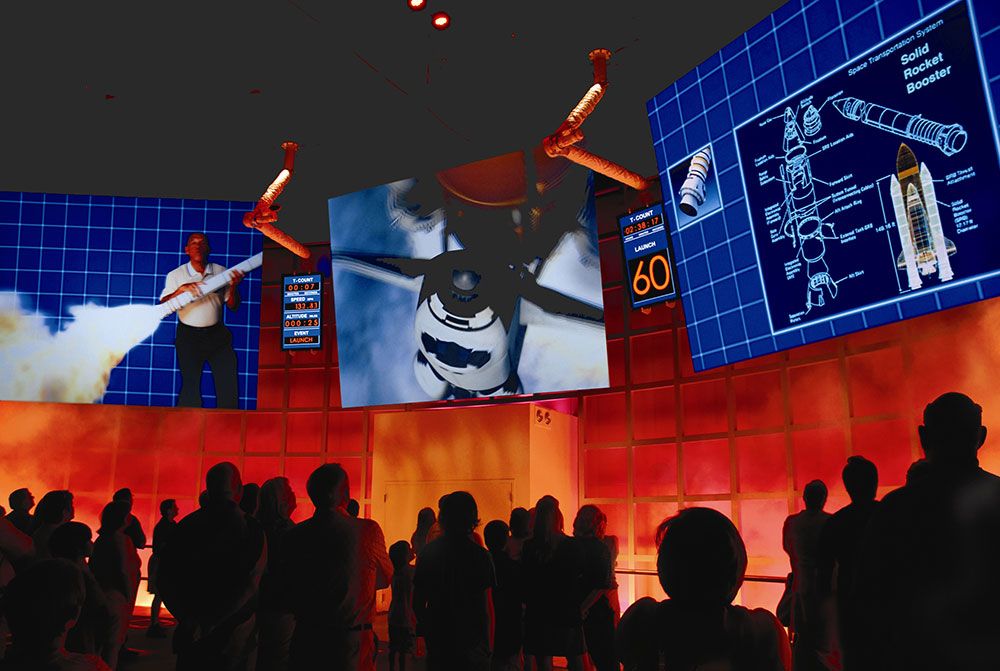 Veteran astronauts say the Shuttle Launch Experience® is the next best thing to space travel. View Earth from outside the atmosphere at simulated speeds of 17,500 miles per hour.
3) Explore Future Spacecraft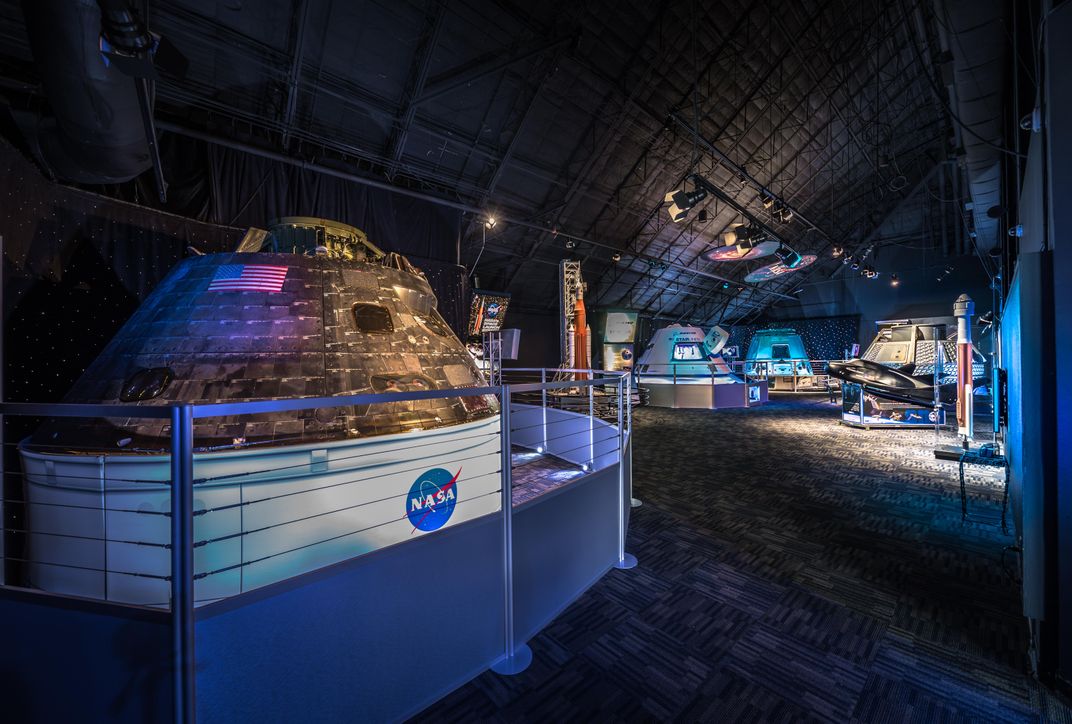 Thrill in the spacecraft of current missions to the International Space Station and upcoming missions to explore deep space. NASA Orion, SpaceX Dragon, Boeing CST-100 Starliner Crew Capsule Pressure Vessel, NASA Space Launch System (SLS) Scale Model, and the Sierra Nevada Dream Chaser Cargo Vehicle Scale Model are all on display in the NASA NOW hall.
4) Touch the Moon—Literally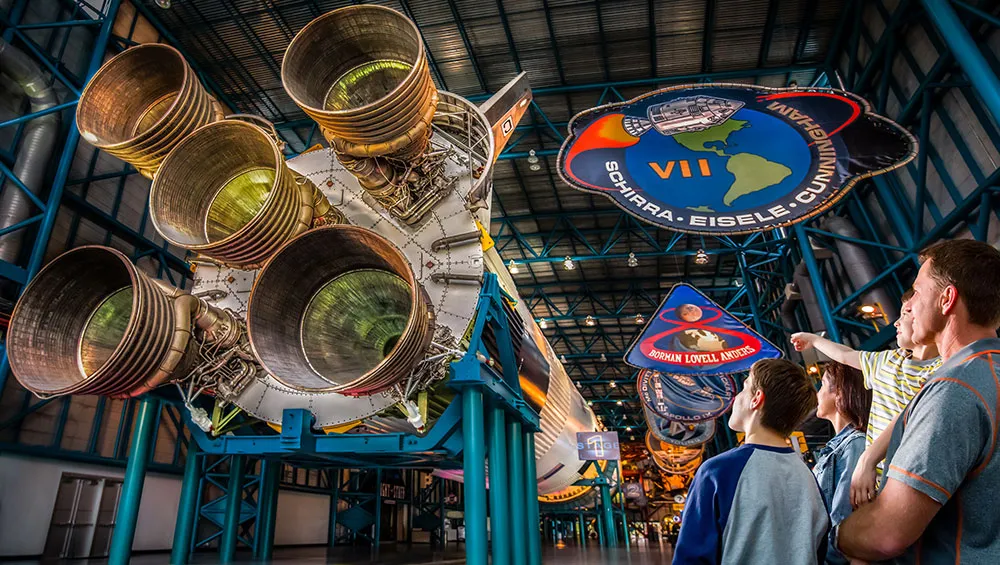 The Apollo Treasures Gallery in the Apollo/Saturn V Center, one stop on the Kennedy Space Center bus tour, is one of the only places on Earth where you can touch a piece of the moon. Glide your fingers over a sample of moon rock and savor the fact that man traveled 238,000 miles to the moon and back.
5) Meet an Astronaut
No one tells the story of space travel quite like people who have done it. Each day in the Astronaut Encounter Theater, a featured astronaut shares his or her experiences training for and living in space. Following a Q&A, visitors can take photos with the astronauts.
6) See Space Shuttle Atlantis
® 

Up Close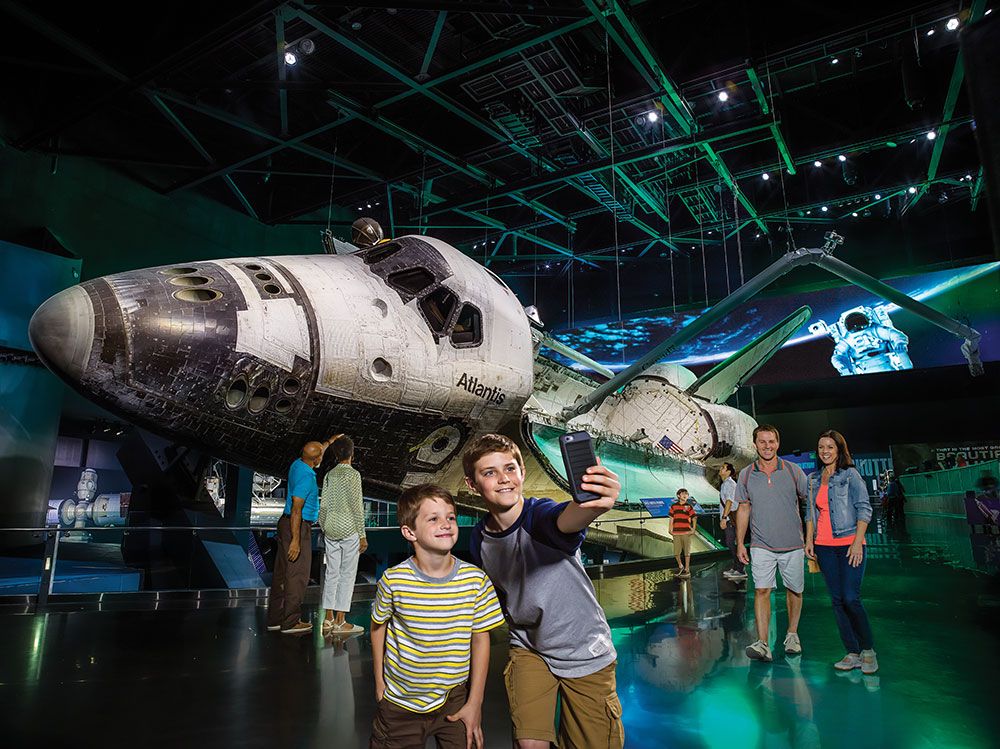 In 2011, space shuttle Atlantis completed its 33rd and final mission, the last of the space shuttle era. The legendary orbiter is on display at Kennedy Space Center Visitor Complex with doors open and robotic arm extended. State-of-the-art multimedia presentations and hands-on simulators highlight its systems and components.
7) Remember Fallen Heroes of Space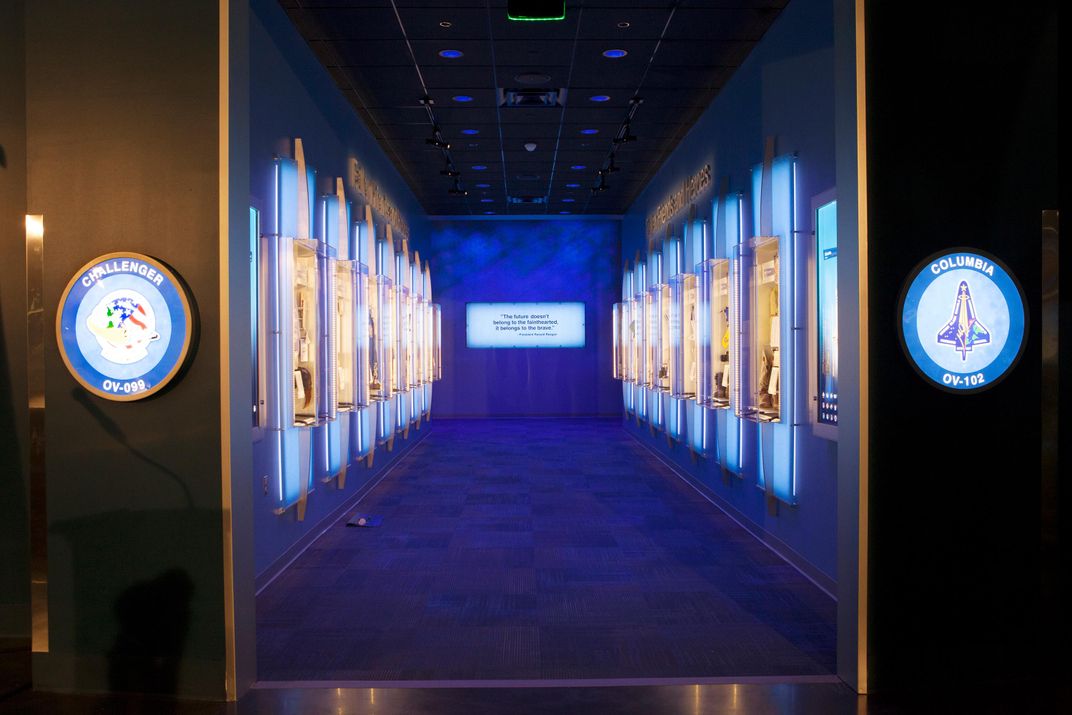 Forever Remembered is a powerful tribute to the 14 astronauts who lost their lives in the Challenger and Columbia missions. As you enter, mission patches and personal items highlight their passions and achievements. An adjacent gallery displays recovered sections of both orbiters. "The crews of Challenger and Columbia are forever a part of a story that is ongoing," says NASA administrator Charles Bolden of the exhibit.
8) Relive the Daring Feats of Early Space Pioneers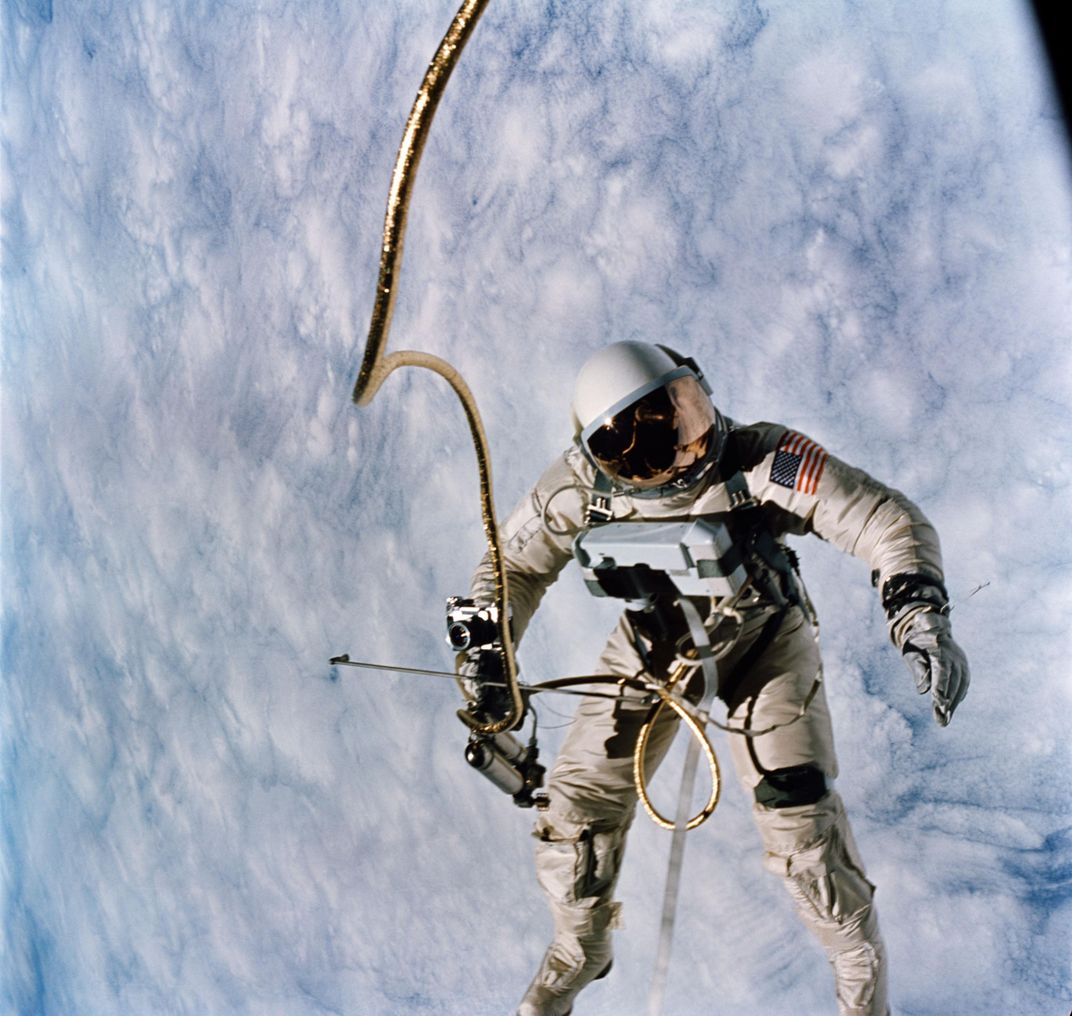 High-tech special effects bring the adventure and danger of America's earliest space missions to life at the new Heroes & Legends building. Explore the interactive U.S. Astronaut Hall of Fame® and watch a hologram reenact Gene Cernan's hair-raising "spacewalk from hell."
9) Explore Life on Mars

Simulate landing a manned rover on the surface of Mars, drive it to its destination, and explore the surface of Mars all at Mars Base 1, coming soon to Kennedy Space Center Visitor Complex. Participants work as part of a team to direct Base Operations after a simulated drone crash, study the growth of plants using materials other than Earth soil and sunlight, and program physical robots to clear debris from solar panels.
10) Work in Mission Control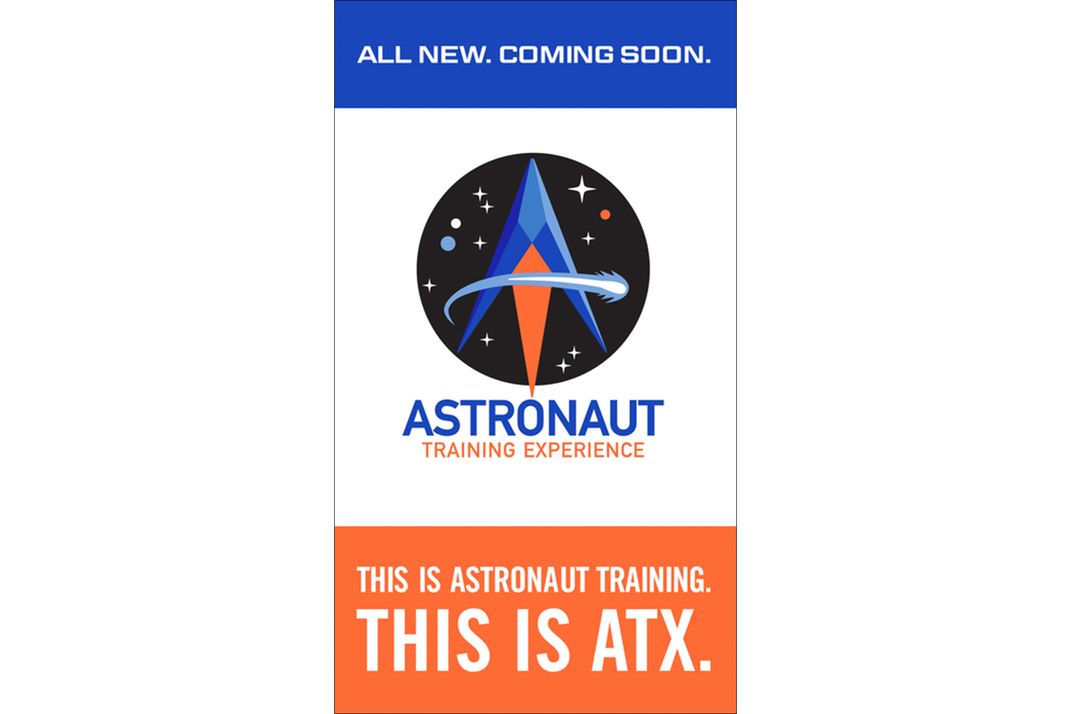 Teams of 12 guests, or astronauts-in-training, work together to launch the SLS rocket and dock the Orion capsule with a Mars Transit Ship in a simulated Mission Control Room within the all new Astronaut Training Experience®, coming soon. Trainees get to experience what it's like to live and work on the International Space Station in a microgravity simulator. Then you're off to explore the surface of Mars on foot using a combination of virtual reality and full-motion simulators.
11) See the Farthest Reaches of the Universe in 4K Resolution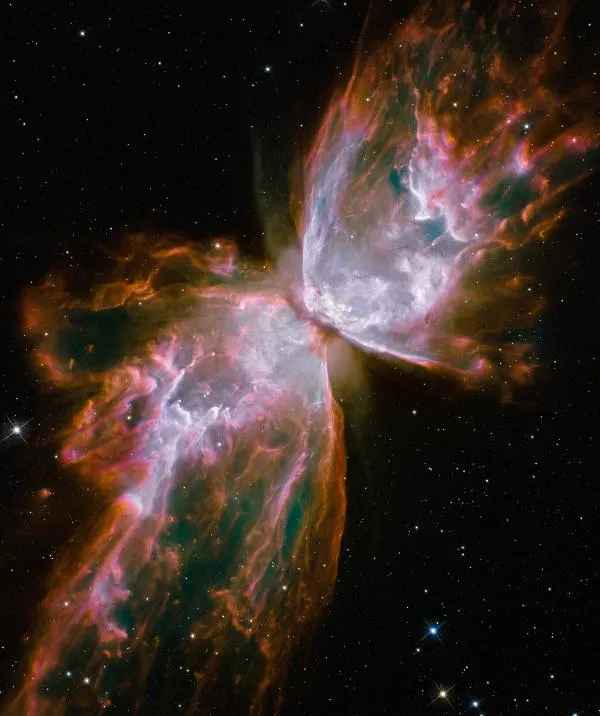 For over 25 years, the Hubble Space Telescope has orbited the Earth, affording us invaluable views of deep space, including stars, nebulas and black holes. During the "Eyes on the Universe: NASA's Space Telescope 3D" live presentation, traverse 13.4 billion years through the eyes of the telescope in stunning 3D, 4K resolution and learn about NASA's James Webb Telescope, set to orbit the sun in 2018.
*   *   *