The Norwegian coast is as storied as it is beautiful. As you travel from south to north, through fjords and past rocky cliffs pulsing with puffins, you can almost picture Vikings rowing their longships. From the Hanseatic wharf of Bryggen, where German merchants established trade dominance centuries ago, to the Art Nouveau architecture of Alesund, relics of the past are everywhere. As a backdrop to this rich history, the landscape astounds at every turn. Lush valleys transform into snow-covered mountains and vast plateaus over which the Northern Lights dance. Whether enjoying a traditional Viking meal or exploring Kvaløya Island pulled by a team of huskies, here are ten reasons to make the Norwegian coast your next travel destination.
1) See the colorful Bryggen wharf, a Unesco World Heritage Site
To walk through the multicolored wharf of Bryggen is to stroll through medieval Norway. Though its original wooden buildings were destroyed in fires, each rebuilding has followed old patterns and methods, so the town looks much like it once did. Walking through narrow rows of the two- to three-story buildings with gabled facades, it's easy to picture how German merchants lived and worked during the 14th through 16th centuries. Learn about Bryggen's Hanseatic League origins at the Bryggen Museum, then head to one of Norway's largest outdoor fish markets and wander past the medieval Bergenhus fortress. To end your tour, ride the Fløibanen Funicular and enjoy sweeping views of the city and mountains beyond.
2) Soak up the breathtaking beauty of Nordfjord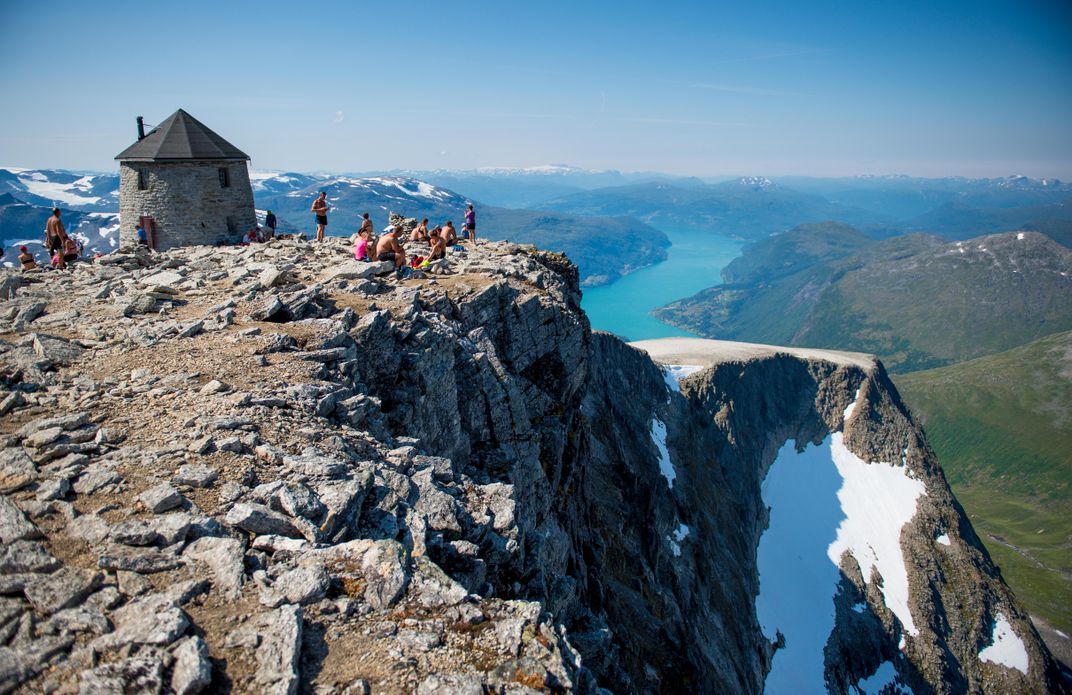 Nordfjord passes by some of Norway's most awe-inspiring and diverse landscapes, from spectacular mountains and valleys to rolling farmland and rocky, wild coastline. Spanning 66 miles, it connects Europe's largest mainland glacier with Norway's westernmost point and boasts countless sights in between. Between Florø and Måløy, pass the rock carvings at Vingen, where more than 2,000 deer are etched, as well as Hornelen Mountain where, according to legend, witches used to dance with the devil every Christmas and Midsummer's Eve. Whether you want to ski, surf or hike to Norway's deepest lake, adventure is never far away.
3) Embark on a silent whale safari in Kaldfjord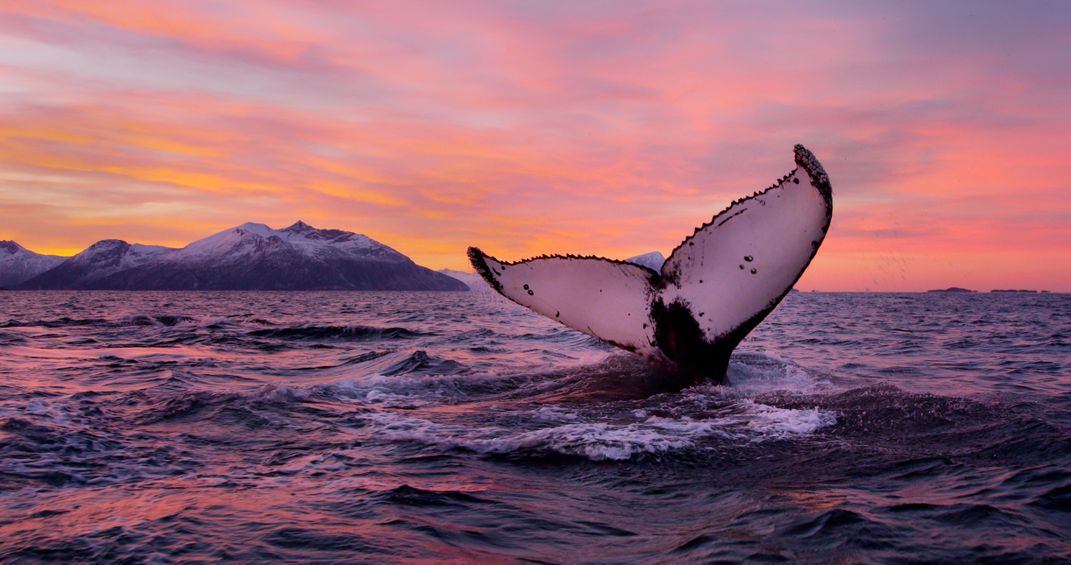 Gliding across the glassy waters of Kaldfjord amid towering cliffs, you might feel as if you're in a painting. The world seems frozen, until all of a sudden the surface of the water begins to move. A whale emerges from the deep, spouting water from its blowhole before diving back down with a thunderous splash. Seeing these giant mammals along Norway's coast is a heart-pounding, surreal experience, and sailing through Kaldfjord on the vintage schooner Opal is one of the best ways to encounter them up close. With its unique electric propulsion system, the boat sails quietly through the channels. The only sounds you'll hear are the lapping of waves against the boat, and that of orcas and humpbacks gliding by. 
4) Marvel at the Art Nouveau architecture of Alesund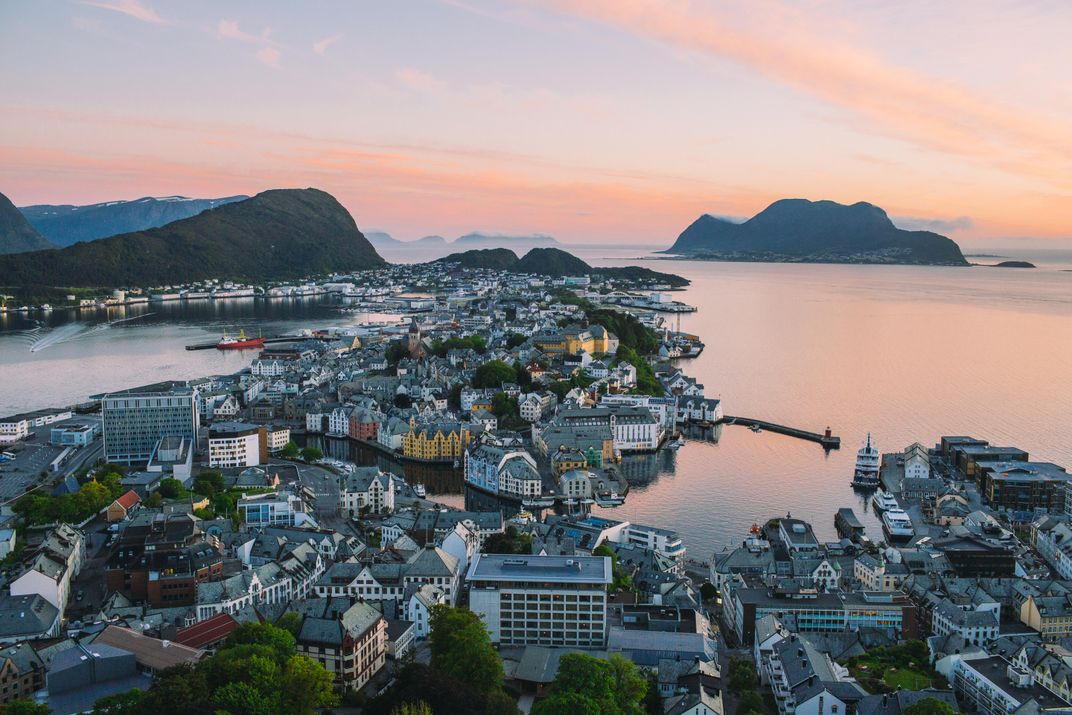 Located at the entrance to the magnificent Geirangerfjord, the city of Alesund is straight out of a fairytale. After a fire destroyed its wooden buildings in 1904, they were rebuilt in the Art Nouveau style, which has persisted to this day. Walking through Old Town, turrets, spires and ornamental decorations greet you at every turn. Start your tour at the picturesque fishing port Brosundet, then stop by Apotekertorget Square to admire the iconic statues of a fisherman and his wife and continue down Main Street. Be sure to visit the Art Nouveau Center. Housed in an old pharmacy building, it displays everything from multimedia exhibits about the history of the art form to original interiors and décor. For a birds-eye view of Alesund's architecture, climb 418 steps to the top of Aksla Mountain.
5) Step inside the largest Viking building ever found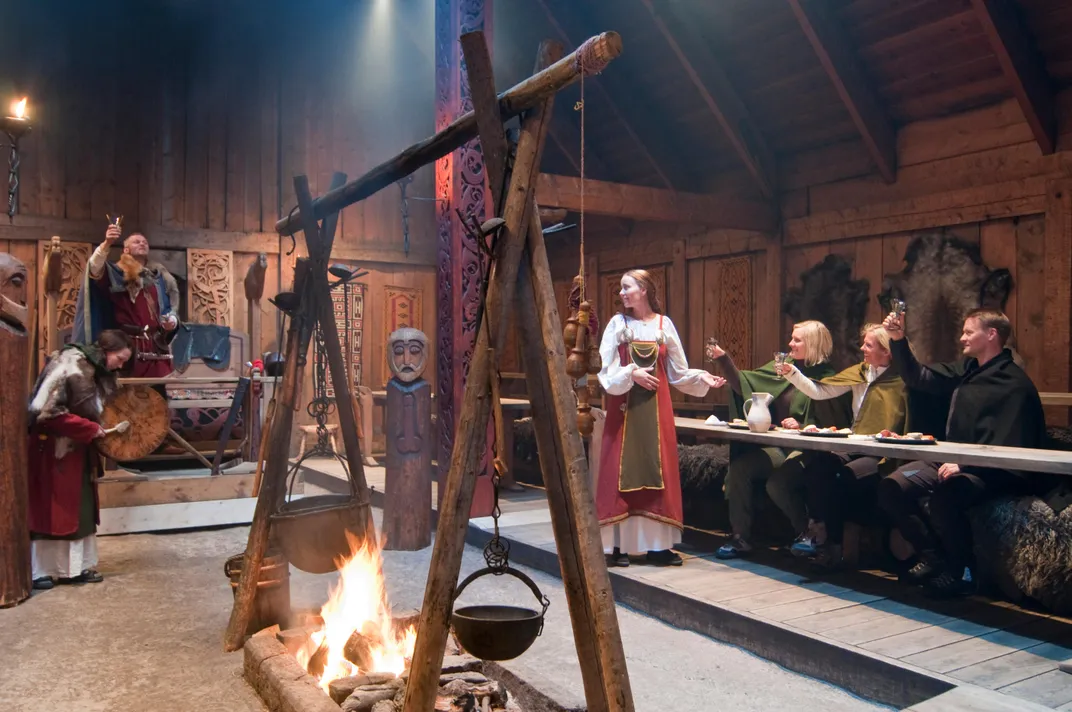 Journey back 1,000 years and experience how Vikings lived at the Lofotr Viking Museum. A full-size reconstruction of the largest Viking-era house ever found, the museum introduces visitors to Viking history in an interactive way. Inside the 292-foot longhouse, sealed with tar and lit by oil lamps, join a Viking chieftain and his lady for a traditional Viking meal. Your hosts will make offerings to the Norse gods and tell sagas of battle, full of dark humor. Wash down your meal down with mead, the drink of the Norse deities.
In the summer, try your hand at rowing a Viking longship guided by a høvedsmann, or Viking ship cation. On land, learn the art of archery and axe-throwing, or take part in the five-day Lofotr Viking Festival in August featuring Viking handicrafts, concerts and games. 
6) Dog sled through Tromsø's wilderness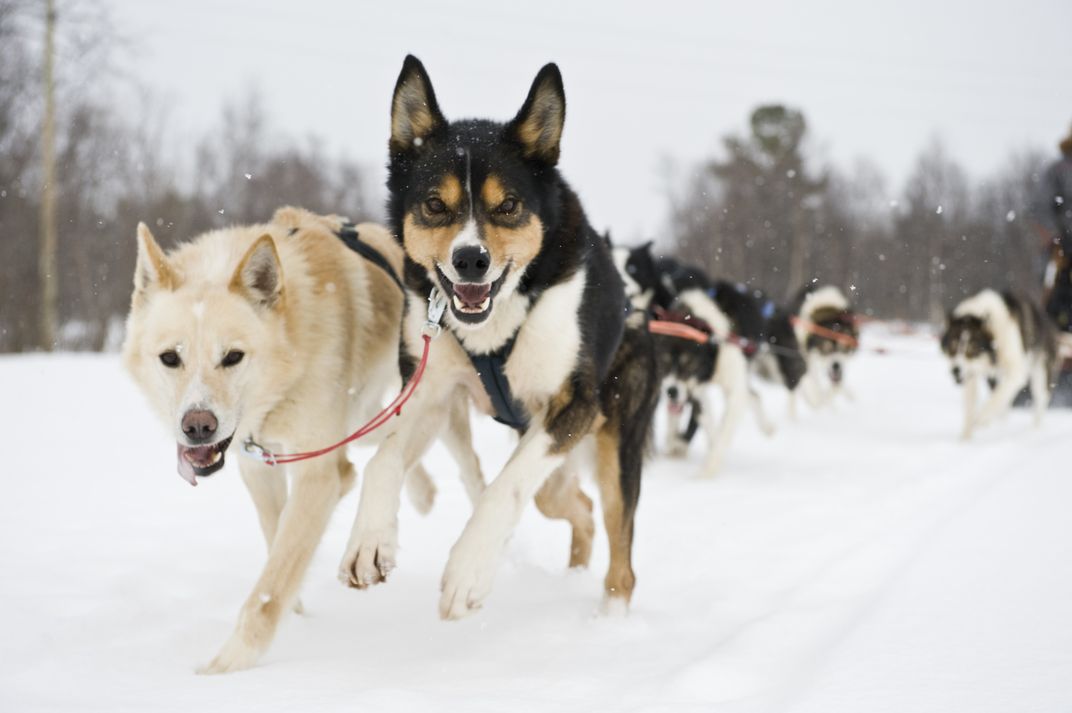 Traveling in a sled behind a team of eager huskies is one of the best ways to see the winter landscape of Kvaløya Island. Sit down and enjoy the ride, or try your hand at steering, as you race past deep blue oceanscapes, mountains and open plateaus blanketed in snow. During the polar night, when the sun doesn't rise above the horizon, you may even catch a glimpse of the Northern Lights. 
7) Puffin watch near Gjesværstappan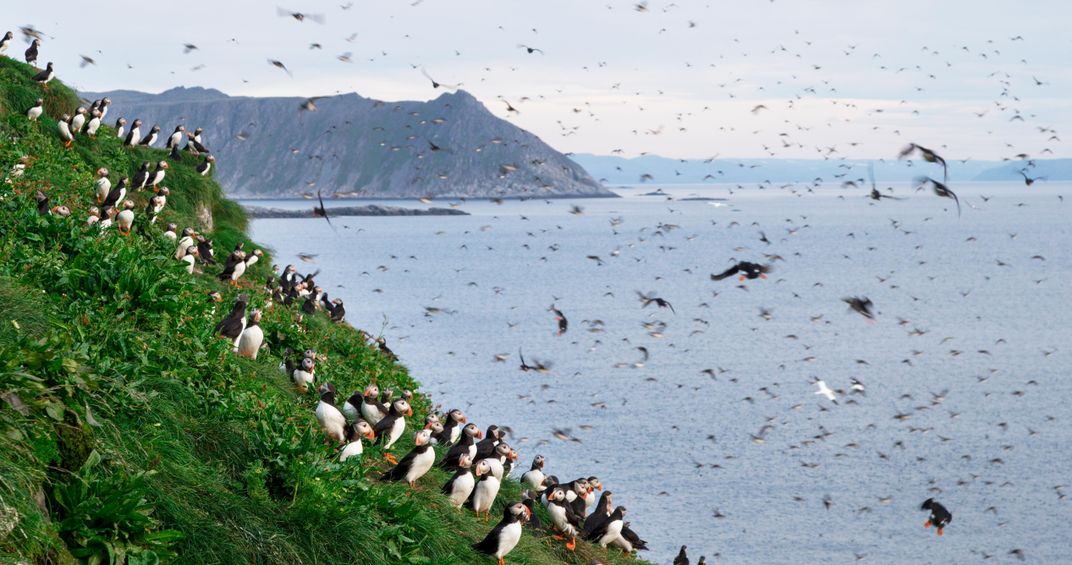 The puffin is an important part of Norwegian culture, so much so that it has its own festival every year on the island of Røst. While there are many clifftop colonies of puffins across the coast, one of the best places to see them is on Gjesværstappan, a series of nesting cliffs in the form of an archipelago with almost one hundred islands. From April through September, more than one million puffins travel here to nest in the grassy hills, and boat safaris leave daily from the mainland. In addition to puffins, spot gannets, white-tailed eagles, eider ducks, great cormorants and Arctic skuas, among other birds.  
8) Meet reindeer and experience traditional Sami culture in Lapland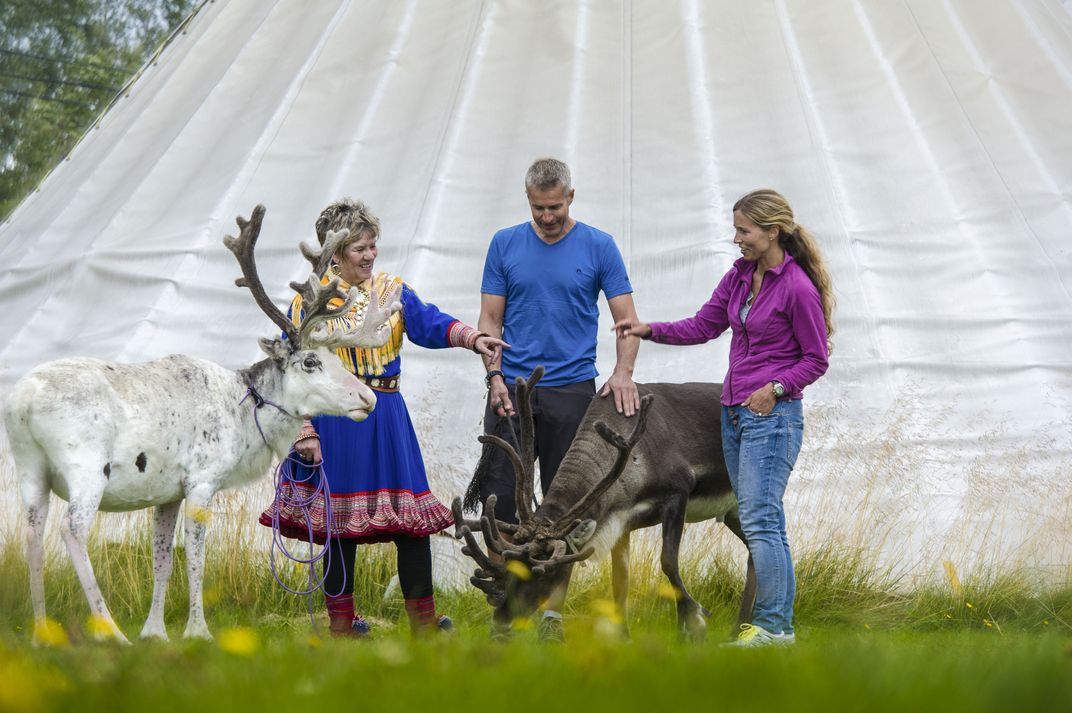 On the vast plains of Finnmark, live a day in the life of a Sami reindeer herder. From the traditional fishing village of Kjøllefjord, head to a Sami camp on the Nordkyn Peninsula. Your hosts will meet you in traditional dress and invite you inside their lavvo, or tent, where you'll sit down by a roaring fire. Sip on hot broth while learning about Sami traditions such as joiking, a form of throat singing. Relaxed and warm, head outside to meet the reindeer and try your hand at lassoing a pair of the antlers.
For a truly immersive experience, spend the night. Before retiring to your bed of reindeer skins, head out into the wilderness on a traditional reindeer sledge, the oldest means of transportation in the north. In the winter, you may see the ethereal Northern Lights dance across the sky, and in the summer, the sun never dips below the horizon.
9) Stay in a hotel made of snow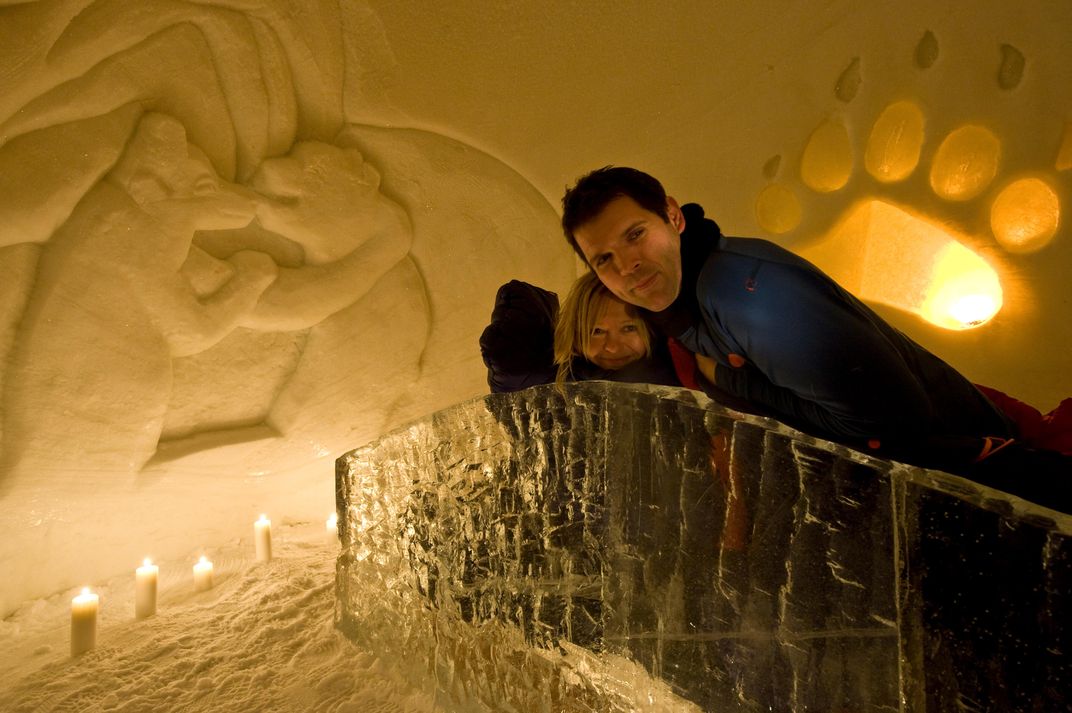 Two hundred and fifty miles north of the Arctic Circle near the Russian border lies the Kirkenes Snow Hotel. In the winter, 15 tons of ice from a nearby lake transform the hotel into a glistening blue-white wonderland. Grab a drink a Norway's largest ice bar—a popular choice is a shot of crowberry juice known as "Rudolph's Revenge"—before turning in for the night on a bed of ice surrounded by walls of snow sculptures. Though an ice hotel, there are plenty of ways to stay warm: Hit the sauna, or sit by the fire at the Gabba Restaurant and enjoy a traditional meal of sausage and potato pancakes.
10) Catch King Crab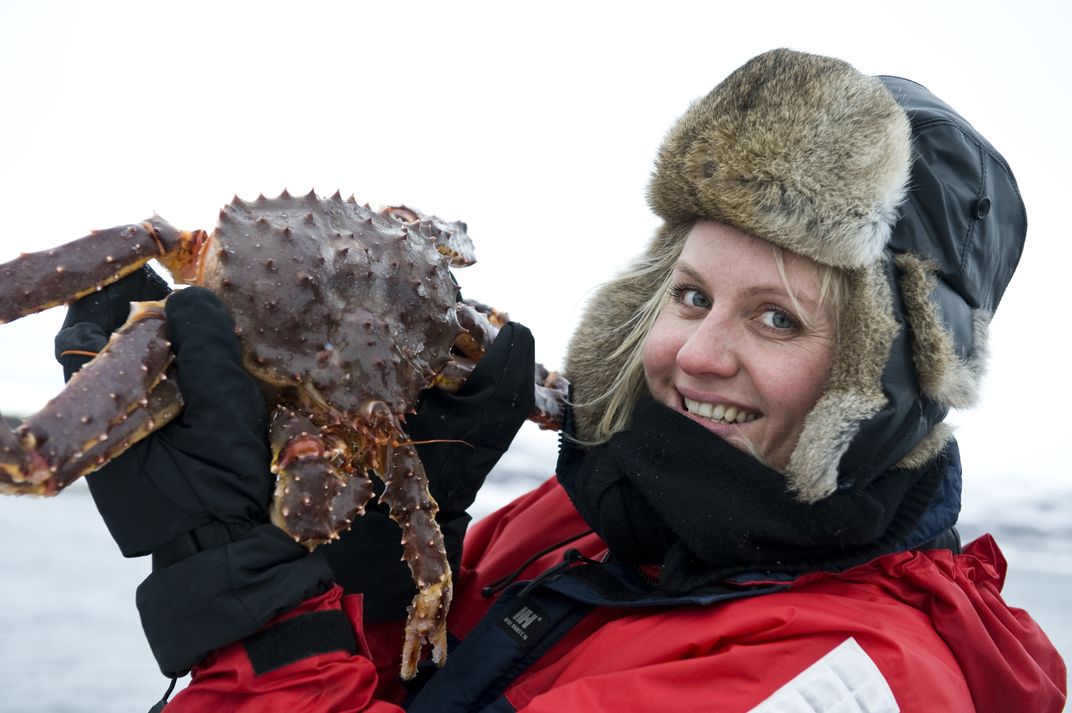 Weighing up to 22 pounds with leg spans reaching six feet, the king crab is a catch to write home about. From the Finnmark coast, you can head out with an experienced fisherman on a rigid-hulled inflatable boat and help pull up the monstrous crustaceans from the Barents Sea. Back on land, prepare and eat your catch in a traditional boathouse. The meat is sweet and tender, pairing well with white wine and a dash of lemon.
*   *   *
Join Smithsonian Journeys on A Cruise of Coastal Norway
Follow in the wake of Vikings aboard our new cruise along the coast of Norway from Bergen to Kirkenes, featuring breathtaking scenery, Norwegian history and culture, and optional hikes. 9 days.
Learn more
.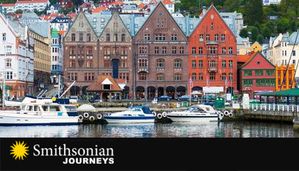 Join Smithsonian Journeys on A Cruise of Coastal Norway
The Editorial Staff of Smithsonian magazine had no role in this content's preparation.