Whether parading down Bourbon Street in a cacophony of color during Mardi Gras or boating through the stillness of a cypress-lined bayou, it's easy to get lost in the moment in Louisiana. Both in instances of celebration and instances of stillness, Louisianans know how to laissez les bons temps rouler, or "let the good times roll." One day, you could be strolling beneath delicate Spanish moss in an antebellum garden; the next, savoring a bowl of gumbo perfected over hundreds of years. From historic architecture to sumptuous cuisine to wildly beautiful terrain, here are ten reasons to make Louisiana your next travel destination.
1) Explore the birthplace of jazz, Cajun, zydeco and a bunch of genres that have yet to be named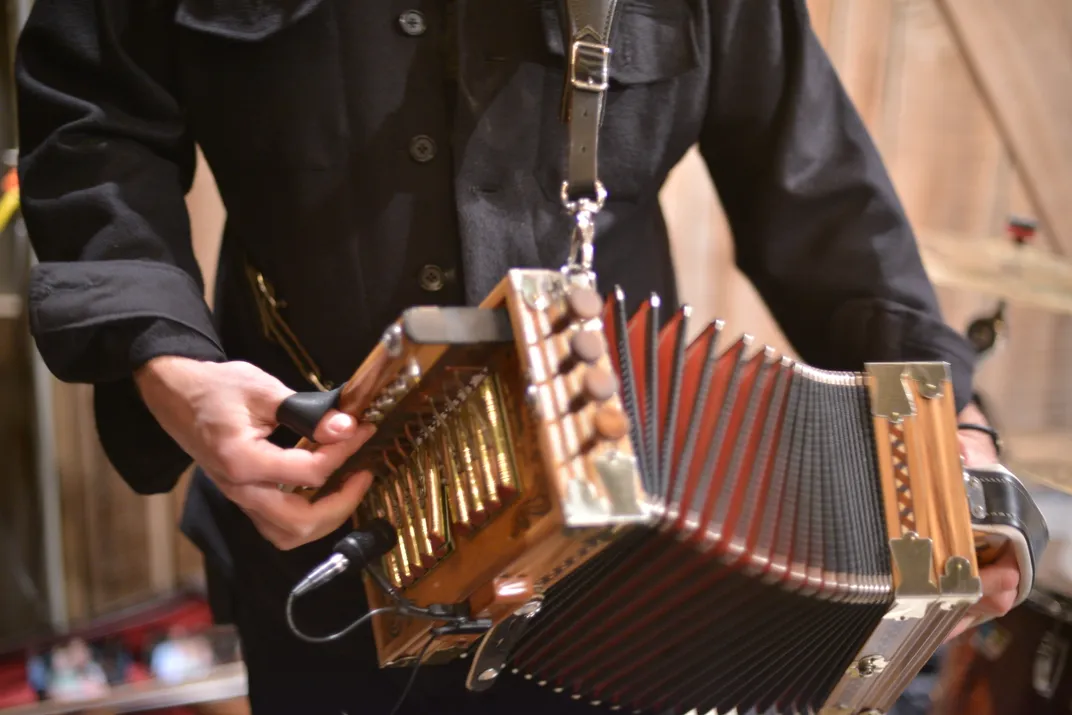 Louisiana is a music genre incubator. It is the birthplace of jazz, Cajun, zydeco and swamp pop and also home to dozens of other musical varieties including rock 'n' roll, rockabilly, country, blues, hip-hop, gospel and brass hop. There is no better showcase for Louisiana's musical roots and range than the celebrated New Orleans Jazz & Heritage Festival, which takes place from late April to early May. If this festival has been on your bucket list, this is the year to go. Celebrating its 50th anniversary this spring, producers have added an extra day of signature events and headliners including The Rolling Stones, Dave Mathews Band, Katy Perry, Jimmy Buffett, Chris Stapleton, Diana Ross, Pitbull, Santana, Van Morrison and John Fogerty. See a legend on the big stage, or discover tomorrow's stars at one of the smaller stages showcasing local talent.
Today's emerging talent is strumming in the shadows of musical greatness. From the 1940s through 1960s, a radio-broadcast series recorded at the Municipal Auditorium in downtown Shreveport known as The Louisiana Hayride helped launch the careers of Elvis Presley, Hank Williams, Johnny Cash and Kitty Wells. While Nashville's Grand Ole Opry was known for hosting established acts, The Louisiana Hayride claimed the title "Cradle of the Stars," helping future big names first hit the airwaves. The Hayride blasted new tunes and new artists to 28 states over KWKH's 50,000-watt-station, and in 1953 was picked up by the CBS radio network, expanding the show's reach nationwide. Today, visitors can still catch a show at the theater, where the famous phrase "Elvis has left the building" was first uttered or take a behind-the-scenes tour and marvel at unique memorabilia from the greats who once took center stage.
2) Take your taste buds on whirlwind tour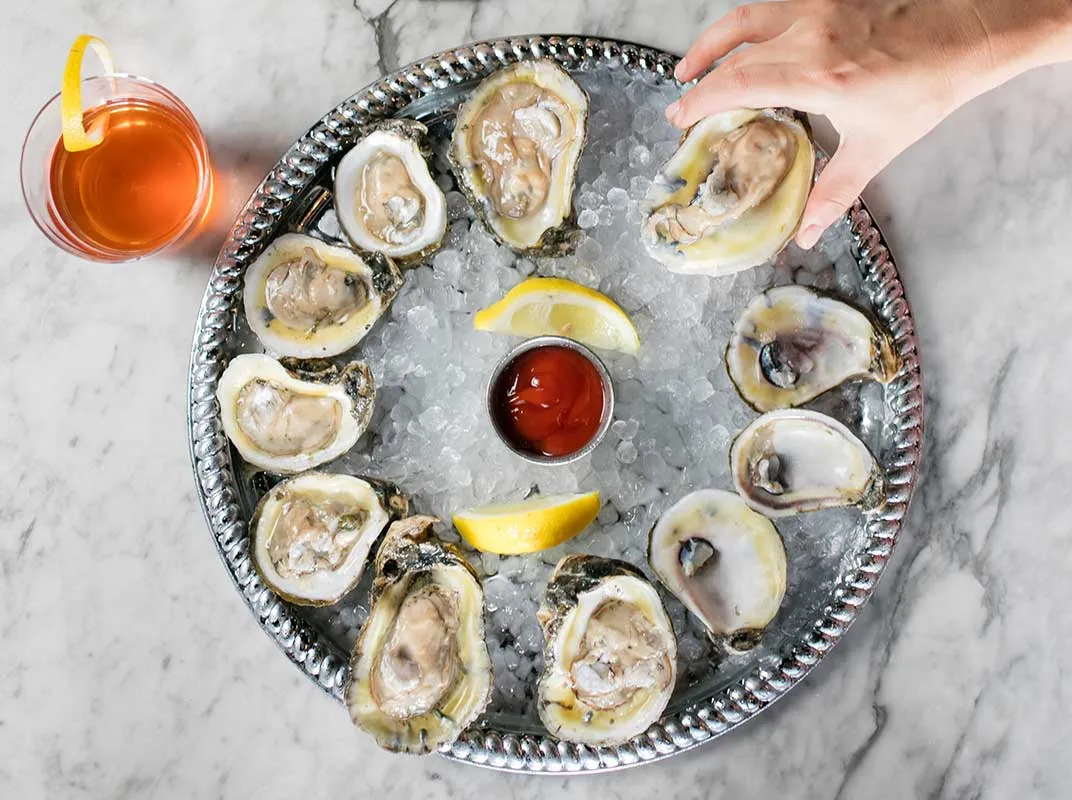 Crawfish étouffée, gumbo, jambalaya, chargrilled oysters, king cake and pralines – these are just a few of the hundreds of Cajun and Creole-influenced delicacies that await your palate in Louisiana. With roots in French, Spanish, African, Sicilian, Caribbean, Irish, German and American Indian cuisines, Louisiana dishes marry the world's best flavors, and the state's eight culinary trails make sampling them a breeze.
Bite into juicy po'boys and sugar-dusted beignets in New Orleans on the Creole Crescent Trail, learn to make crawfish bread on the coastal Bayou Bounty Trail or sample spicy boudin balls on the Prairie Home Cooking Trail in St. Landry Parish. Across Louisiana, award-winning restaurants, farm stays, farmers markets and cooking schools offer daily adventures for food lovers.
3) Venture back in time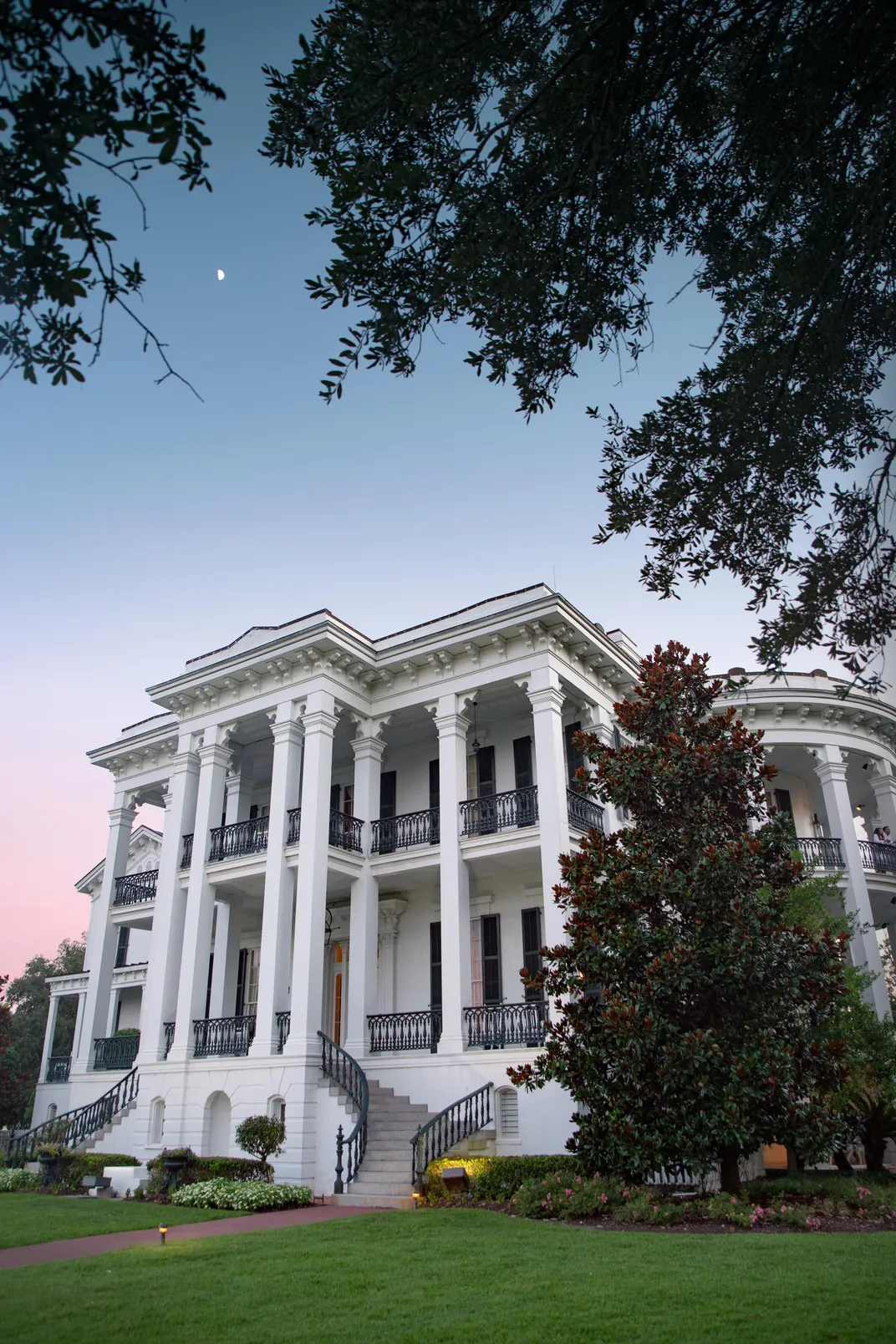 As with the region's cuisine, Louisiana's diverse influences resulted in unique architectural styles that have landed more sites on the National Register of Historic Places than any other state. New Orleans' French Quarter is one of the most historically well-preserved neighborhoods of its age anywhere in the U.S., and though its name tips a hat to the French, the architectural style is predominantly Spanish thanks to the area's Spanish colonial rule at the end of the 1700s. Stucco townhouses, many with shops on the ground floor and homes above, line the streets, hiding interior courtyards. Stroll through the heart of the French Quarter to Jackson Square to marvel at the Renaissance and Spanish Colonial St. Louis Cathedral, the oldest cathedral in the U.S., and look up at the nearby Upper Pontalba Apartments, the oldest continuously occupied apartments in America. Through mid-October, head to the Louisiana State Museum to catch a rare exhibit on the infamous father-daughter duo responsible for much of Old New Orleans' architectural look and feel.

In the countryside, tour magnificent homes and gardens, many of which offer overnight accommodations. Walk through the storied live oak archways of Oak Alley Plantation in the community of Vacherie on the Mississippi River, or experience the architectural splendor of the Nottoway Plantation in White Castle. As the South's largest antebellum mansion, Nottoway consists features 64 rooms, 22 exterior columns and 12 fireplaces made of hand-carved Italian marble. Don't miss the African House, among the earliest examples of Congo-influenced architecture in the U.S., on the grounds of Melrose Plantation, which is 15 miles outside of Natchitoches.
4) There are more festivals than days in the calendar year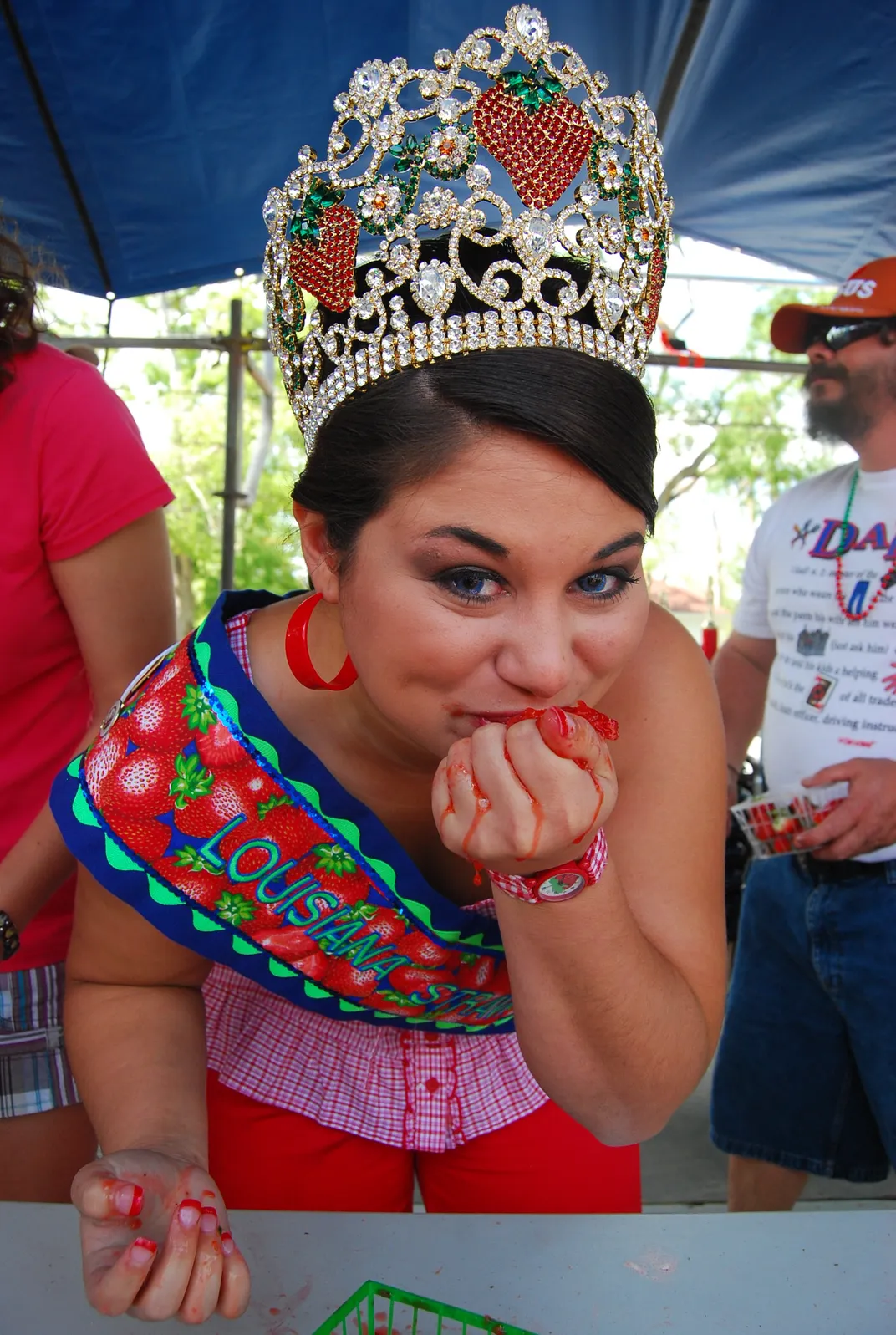 You read that right—Louisiana hosts over 400 festivals each year. If you can grow it from the ground, harvest it from the Gulf of Mexico, shoot it from the sky, fish it from the bayou, or dance to it, there is a festival for it. In addition to the New Orleans Jazz Fest, spring's most anticipated festivals include the Ponchatoula Strawberry Festival, Breaux Bridge Crawfish Festival and Louisiana Peach Festival.
The Ponchatoula Strawberry Festival celebrates the sumptuous berry in all its glory over the course of three days in April. Attendees can sample every strawberry dish under the sun, from strawberry shortcake to strawberries fried in beignet batter and flavored with cinnamon, and watch strawberry eating contests as live music floats through the air.
A tradition since 1960, the three-day Breaux Bridge Crawfish Festival is a hybrid celebration of seafood and music. Crawfish races—in which crawfish are pitted against each other to prove their speed—and crawfish cook-offs fuse with performances from world-renowned Cajun, zydeco and swamp pop musicians in May.
Come June, the town of Ruston in northern Louisiana, which is surrounded by peach orchards, puts on a two-day peach festival celebrating the end of the harvest season. Signature events include a peach-themed pageant, rodeo, antique car show and peach cooking contest.
5) You can mingle with ghosts
From mysterious deaths to unexplained disappearances, there is no shortage of the uncanny in Louisiana. What's more, many historic sites claim to have some ghost or presence lingering on the property. One of the most notable is Myrtles Plantation in St. Francisville where a slave named Chloe, after being punished by her owners, enacted her revenge and served them poisoned cake. Later owners were also plagued by murder and unexplained deaths. Both daytime visitors and overnight guests report having seen the ghost of Chloe roaming the premises. The Old State Capitol in Baton Rouge is another rumored haunt. Guards have noted unexplained footprints as well as motion detectors going off, suggesting it could be the spirit of Legislator Pierre Couvillon who suffered a heart attack on the Senate floor following a passionate anti-corruption speech.
For a glimpse into the world of the occult, look no further than New Orleans' Voodoo Spiritual Temple, run by Priestess Miriam since 1990. Surrounded by talismans, human skulls and live snakes, she offers readings and consultations with spirits and is always generous with her knowledge of New Orleans' voodoo history.
6) New Orleans is just the beginning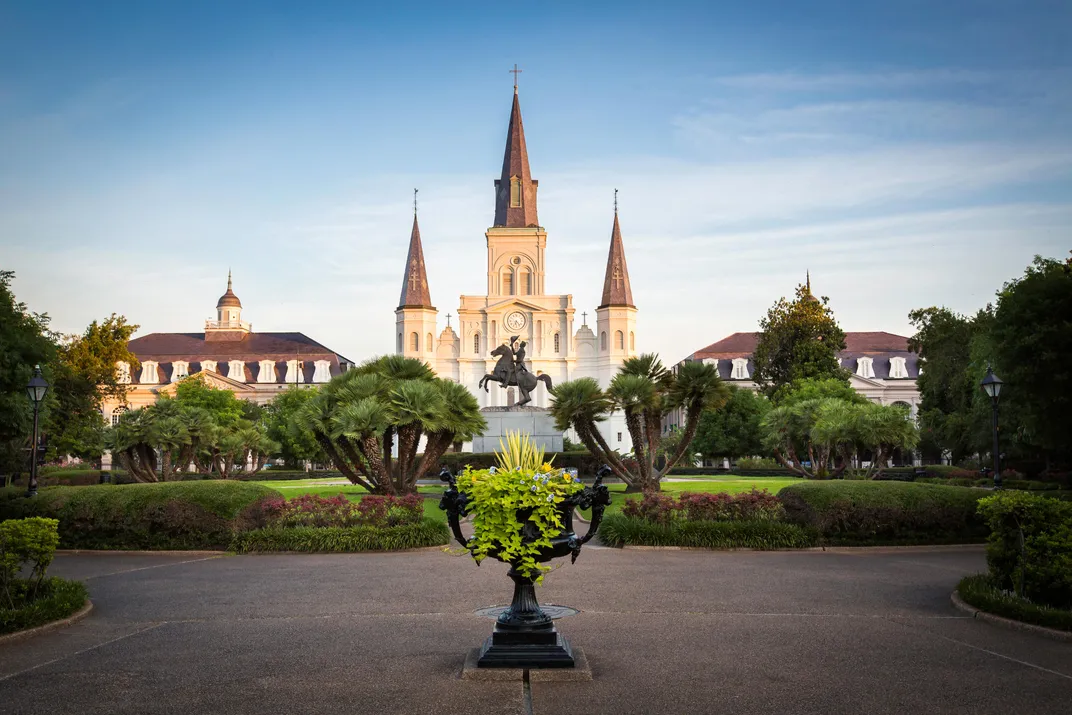 One of the most culturally diverse and vibrant cities in the U.S., New Orleans is synonymous with jazz, Creole cuisine and, of course, Mardi Gras. Discover the historic architecture, good eats and festive vibes of the French Quarter, take a paddlewheel boat dinner cruise on the Mississippi River or tour the thought-provoking National World War II Museum in the Central Business District. These spots are popular for a reason, and not to be missed, but they offer just a taste of what New Orleans and the city's surrounding districts have to offer.
Just minutes outside New Orleans is the Chalmette Battlefield, the site of the 1815 Battle of New Orleans, which was one of the final major battles of the War of 1812. Rangers lead tours of the park daily and hold regular living history events where visitors can see the firing of historic weapons.
South of the city along the coast, the towns of Lafitte, Kenner, Metairie, Gretna and Harahan make up the Jefferson Parish Oyster Trail. Three-foot-tall oyster sculptures mark must-try restaurants where visitors can enjoy some of Louisiana's best oyster dishes, from oyster soup to oyster pizza.
7) Discover the southern wilds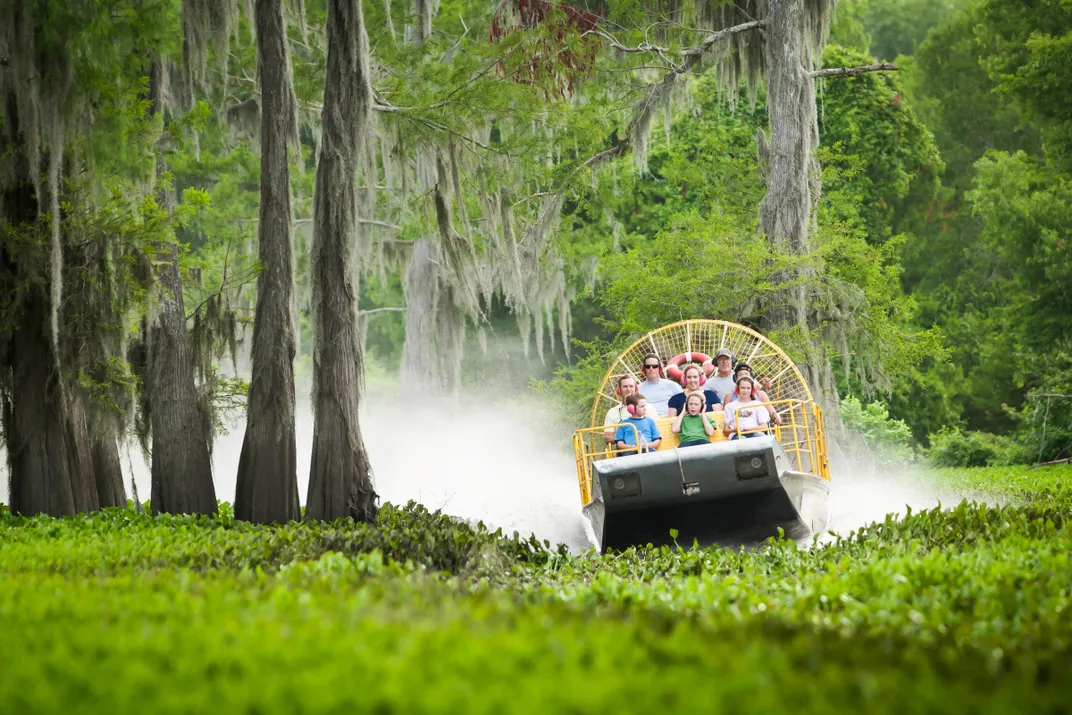 With 21 state parks, 4,000 miles of navigable waterways and countless hiking, biking and birding trails, it is easy to see how Louisiana earned the nickname "The Sportsman's Paradise." Fishermen can angle for bass in North Toledo Bend Reservoir, twice named the best bass fishing lake in the U.S. by Bassmaster, or head out into the Gulf of Mexico's deep blue waters in search of prized Bull Redfish.
Coastal wetlands shelter hundreds of species of birds, particularly during the spring and fall when thousands of migrating flocks pass through. Stretching along the Gulf Coast, the America's Wetland Birding Trail features 115 bird watching sites linked across 22 parishes, and the Audubon State Historic Site, located near St. Francisville, is where John James Audubon painted many of his famous Birds of America works.
Explorers can also venture into the Atchafalaya National Heritage Area, the largest river swamp in the country stretching 140 miles from Baton Rouge to the coast. As a federally designated NHA, it encompasses more than a million acres of ecologically significant lakes, bayous and bottomland hardwood forests. Paddle through cypress groves with branches draped in Spanish moss or rent a houseboat and spend the night adrift in a different world.
8) Learn Cajun phrases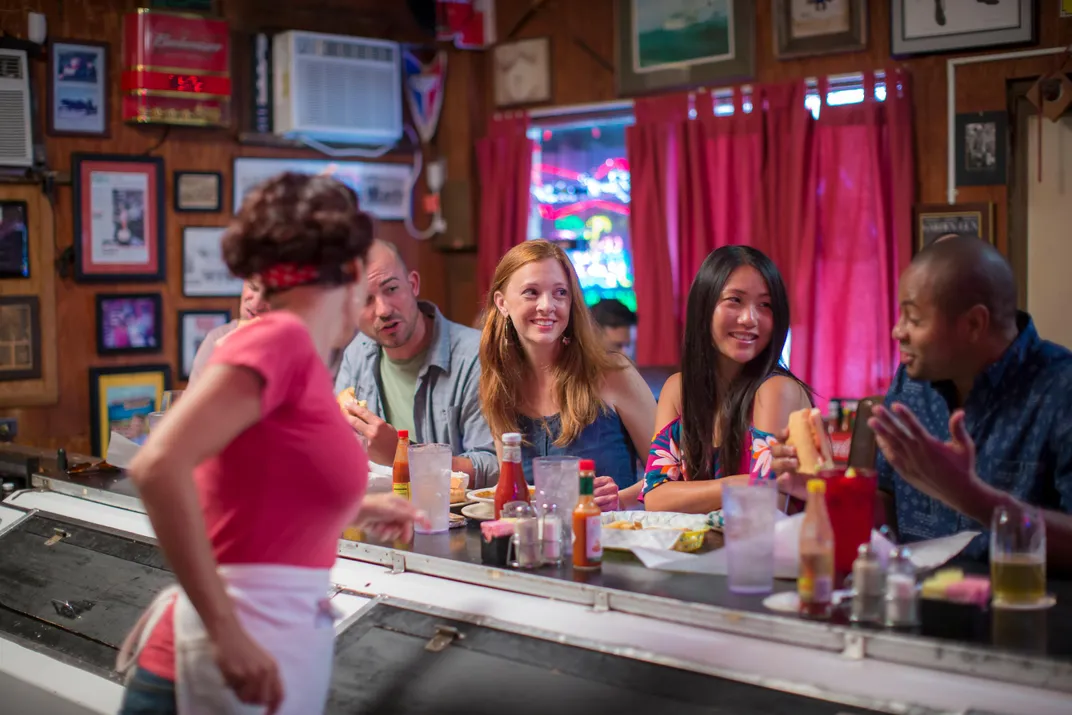 When in Louisiana, it's not uncommon to hear Cajun words like cher (sweetheart) and ça c'est bon (that's good) enter the conversation, or to see chevrette and cocodril on menus in place of shrimp and alligator. A product of the rural area known as Acadiana in southern Louisiana, the Cajun dialect is a dynamic blend of French, Spanish, German, African, Irish and Native American languages that has permeated Louisiana's culture. By the end of your trip, you might just be saying "I have an envie (hankering) for shrimp gumbo" and wishing you could head out after dinner for a fais do-do (dance party) to laissez les bons temps rouler (let the good times roll) instead of preparing to head to work in the morning.
9) Louisiana libations come with a splash of tradition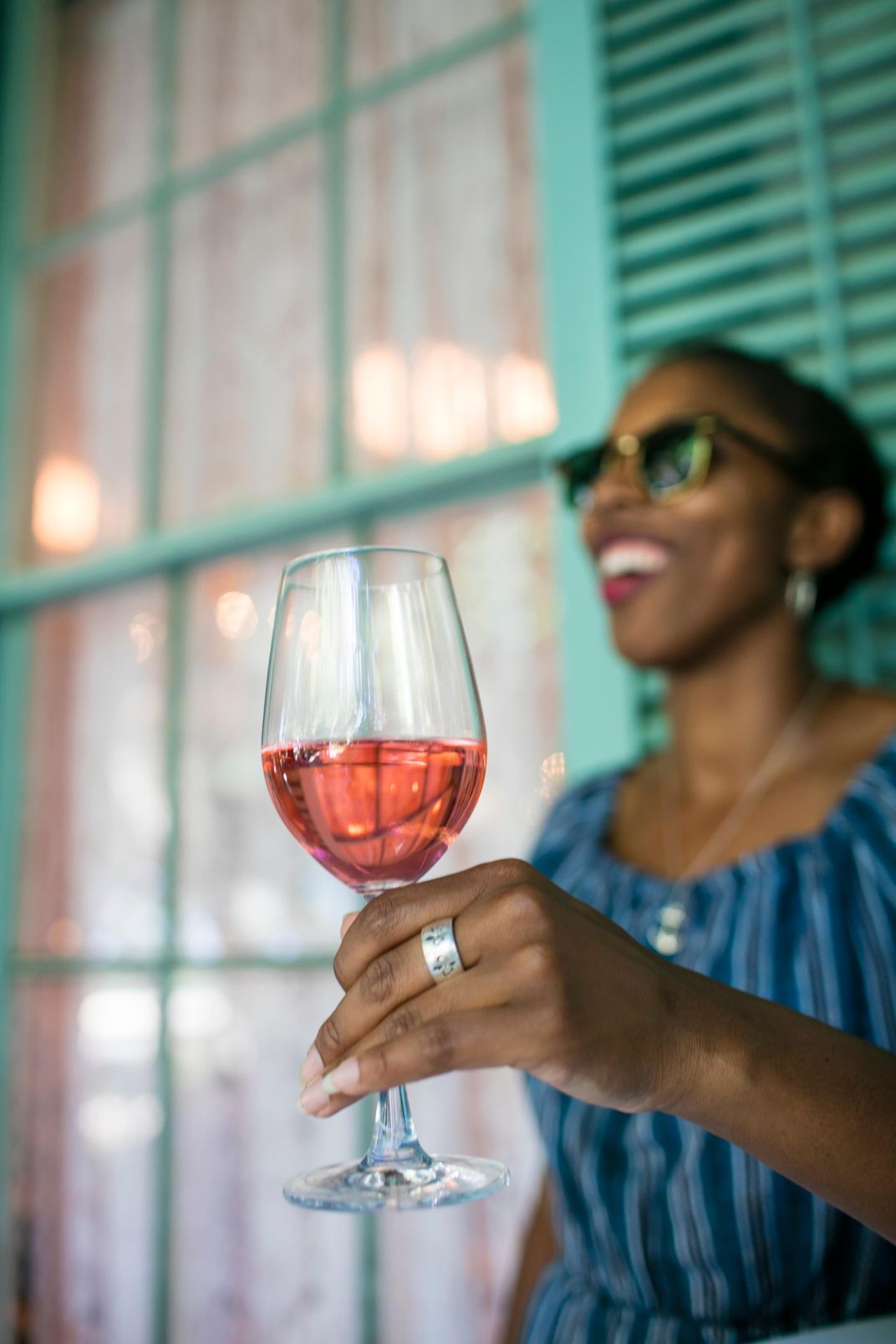 Back in 1838, a New Orleans apothecary owner by the name of Antoine Peychaud began serving Sazerac brandy to friends combined with a secret family recipe he dubbed "Peychaud's Bitters." Served in a vessel known as a coquetier, his concoction became America's first cocktail: the Sazerac. Today, Louisiana embraces this legacy of using local ingredients to create uniquely Louisianan flavor profiles across beer, wine and liquor. In Shreveport, Great Raft Company brews its flagship dry-hopped pilsner with rice from the town of Crowley in Cajun Country, and Rank Wildcat Spirits near Lafayette produces rum using hand-collected, raw Louisiana sugar. North of New Orleans, Pontchartrain Vineyards nods to Louisiana's terroir with labels such as "Port of New Orleans" and "Beau Soleil" (French for "beautiful sun"). Most breweries, distilleries and vineyards offer tours and tastings. For one of Louisiana's best Sazeracs, made with rye and Herbsaint, head to The Sazerac Bar located in New Orleans' Roosevelt Hotel, and be sure to visit the brand new Sazerac House opening in fall 2019. Located on the edge of the French Quarter, the Sazerac House will offer an interactive cocktail experience that includes the opportunity to make Peychaud's Bitters by hand.
10) Take home one-of-a-kind souvenirs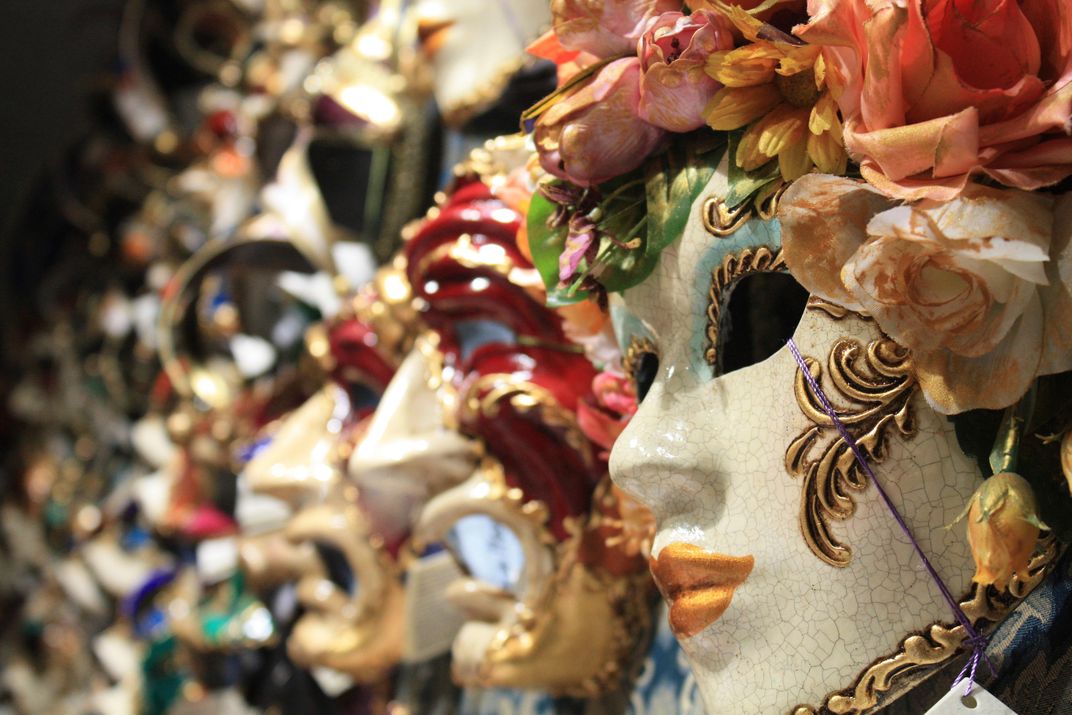 Souvenirs are reason enough to make a trip to Louisiana and an exceptional way to remember time spent in the Bayou State. Louisiana's eclectic gift shops, whether or not you purchase something to take home, are worth a visit—you're almost guaranteed to stumble upon something can't find anywhere else.
World famous TABASCO® hot sauce is a popular memento. For five generations, the sauce has been produced solely in Louisiana using tabasco peppers grown on the wildly beautiful salt dome of Avery Island and aged in oak barrels. Pick up a bottle after touring the factory or in grocery stores across the state. There is something about buying the sauce on home soil that gives it an extra kick. For a taste of Louisiana at home, enjoy sprinkled over oysters on the half shell or mixed in a Bloody Mary.
Whether or not you subscribe to voodoo rituals, Voodoo Authentica offers a fascinating glimpse into one of Louisiana's most fabled spiritual practices. The shop sells everything from handmade voodoo dolls to gris gris bags to potion oils used to ward off evil spirits and draw positive influences into an owner's life.
And of course, nothing says Louisiana like Mardi Gras beads and carnival masks. Pick up a string of the colorful beads – or two or three – in gift shops year-round. To browse a dizzying array of carnival masks from around the world, stop in to the New Orleans Mask Shop near Jackson Square. If don't find what you're looking for, the store can fulfill custom orders with a month's notice.
* * *
Whether you're a foodie, history buff or music lover, there is no shortage of things to do in Louisiana. Get to know Louisiana's cultural hotspots, scenic parks and historic hideaways, and see what makes this state so unique.
Discover more reasons to travel to Louisiana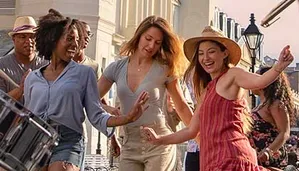 Discover more reasons to travel to Louisiana
The Editorial Staff of Smithsonian magazine had no role in this content's preparation.