Nobel Prize laureate and Mississippi native William Faulkner once said, "To understand the world, you must first understand a place like Mississippi." From giving rise to the blues and nurturing some of America's most creative minds to witnessing some of the most brutal moments of the Civil Rights Movement, Mississippi's history is America's: a story of pain and progress, deep roots and forward-looking vision. Today, an extensive network of museums crisscrosses the state, preserving the faces and places of Mississippi's past for future generations. Here are 10 not to miss.
1) GRAMMY Museum Mississippi | Cleveland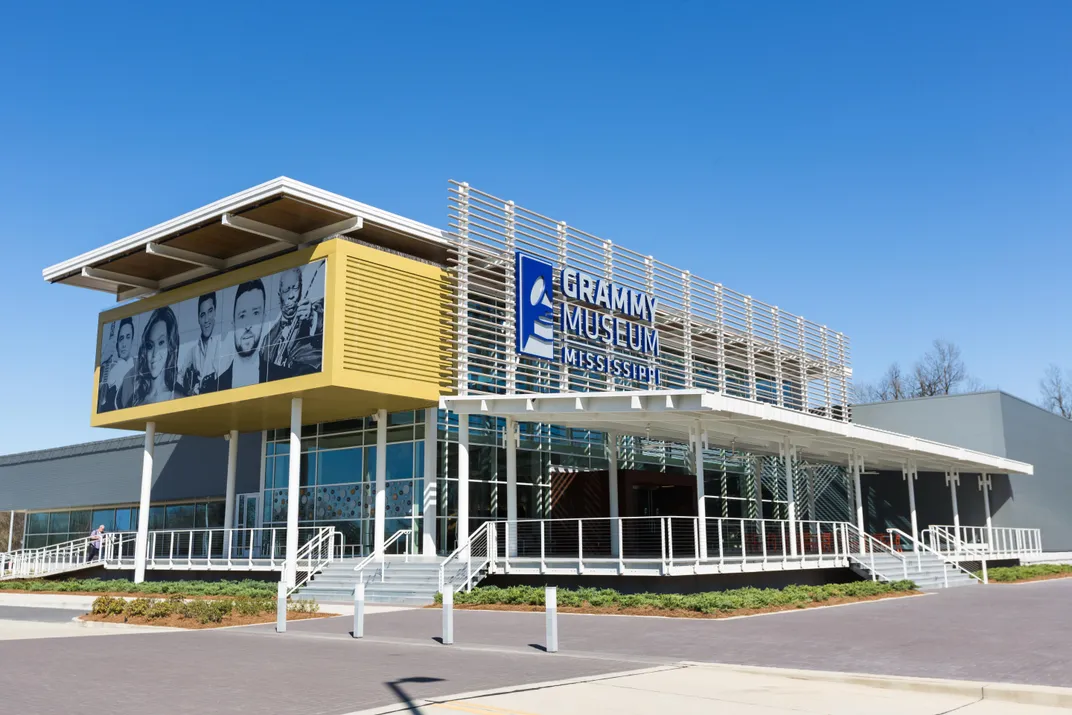 Sister to the GRAMMY Museum in L.A., GRAMMY Museum Mississippi celebrates the rich history of music across genres with emphasis on the continuing achievements of Mississippians through more than two dozen innovative exhibits. Stepping inside a surround-sound theater, visitors can relive iconic moments from past GRAMMY Awards telecasts and afterwards stroll past red carpet outfits worn by stars such as Taylor Swift. Interactive experiences range from music producing pods to a touchscreen music bar featuring songs by Mississippi artists including The Band Perry and GRAMMY Lifetime Achievement Award winner Sam Cooke.
2) B.B. King Museum and Delta Interpretive Center | Indianola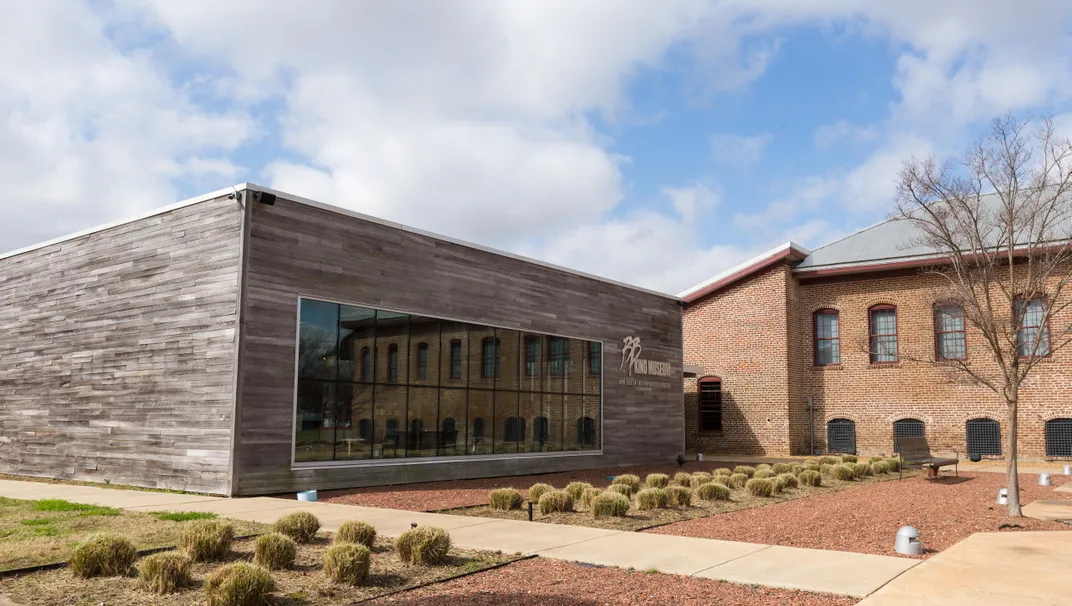 In the heart of the Mississippi Delta is the B.B. King Museum dedicated to the late "King of Blues." Thousands of artifacts, from B.B. King's tour bus to performance attire, are on display, and films and interactive exhibits trace the singer's life from the cotton fields and juke joints of the Delta to the national stage. The museum experience begins in a movie theater with an introduction to the region and an overview of King's early life. Following the film, visitors step into a gallery dedicated to the 1930s, which shares the singer's experiences as a sharecropper and tractor driver. The next room focuses on 1950s Memphis, where King hosted a radio show, performed in nightclubs and recorded iconic songs including "Three O'Clock Blues" (1951). The final exhibit, "Artist to Icon" chronicles King's tour of the "Chitlin' Circuit," a network of African-American clubs in the southeastern United States throughout the 1960s and his subsequent transformation into a household name. In the Memorial Courtyard, visitors can pay their respects to King, who chose the museum as his final resting place.
3) Mississippi Arts & Entertainment Experience | Meridian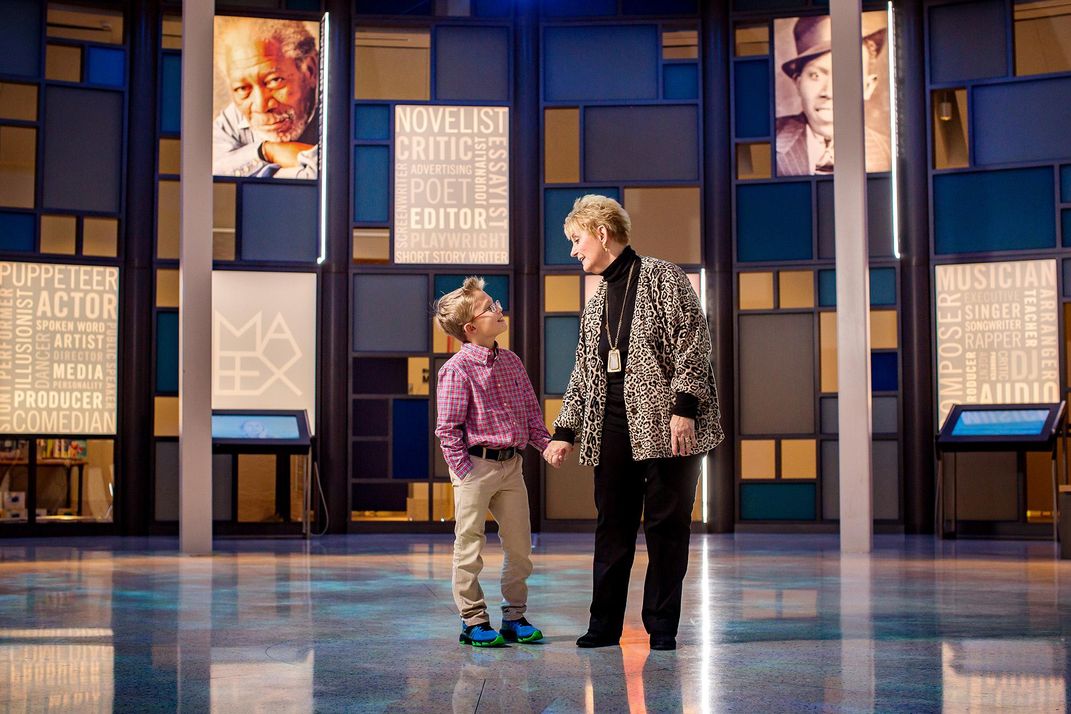 From Elvis to Oprah, Morgan Freeman and John Grisham, some of America's most famous creative minds have called Mississippi home. The Mississippi Arts & Entertainment Experience brings the stories of these authors, musicians, artists and actors to life, identifying the influences that shaped them and mapping how their creative processes took shape. Anchoring the museum's network of galleries is an impressive two-story, 360-degree Hall of Fame that brings visitors face to face with Mississippi legends. Through May 4, catch "Jim Henson Exhibition: Imagination Unlimited" dedicated to the 2017 Hall of Fame inductee and creator of The Muppet Show, Sesame Street and Labyrinth. The exhibit features 20 original puppets from Henson's shows, including Kermit, Bert and Ernie, as well as character sketches, storyboards and rare behind-the-scenes video footage.
4) Mississippi Civil Rights Museum | Jackson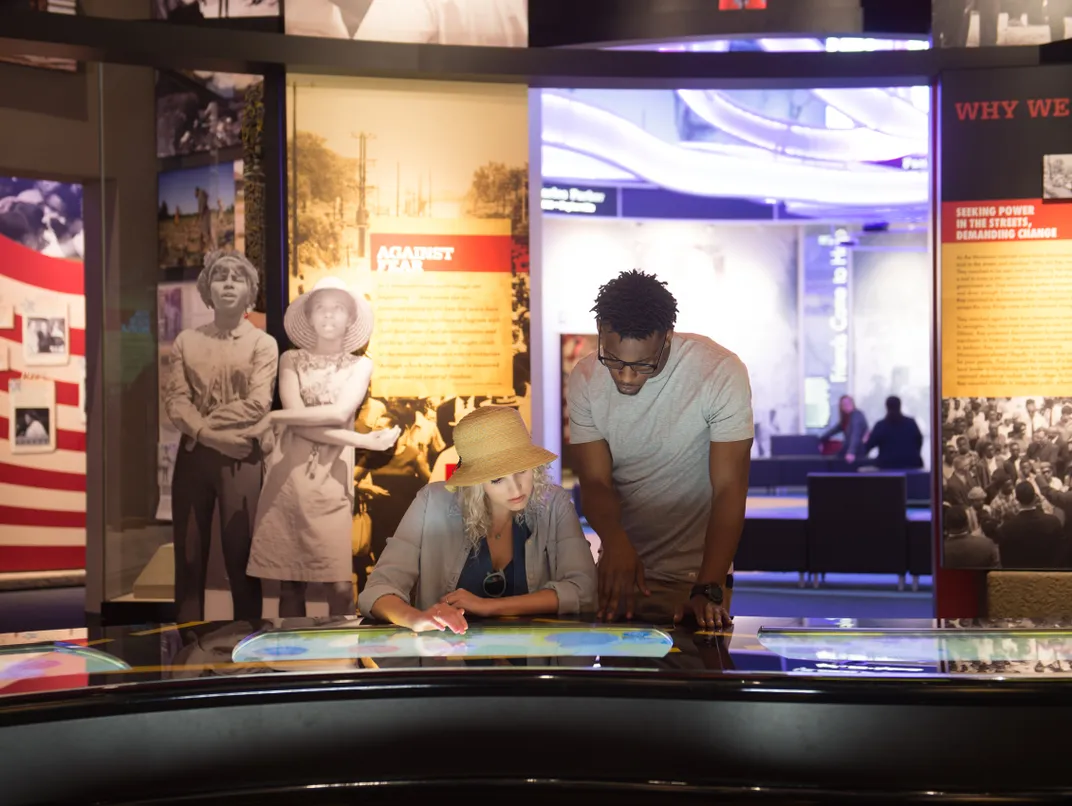 Between 1945 and 1976, Mississippi was the epicenter of the national Civil Rights Movement and location of many of its most well-known protests, including the 1961 Freedom Rides. Opened during a special ceremony marking the culmination of the state's bicentennial year in December 2017, the groundbreaking Mississippi Civil Rights Museum examines why the civil rights movement gained traction in the state during this period. Eight galleries walk visitors through events in Mississippi from 1865 to today and display artifacts ranging from the rifle used to assassinate civil rights activist Medgar Evers in 1963 to shards of glass from a bombed church to a button from the 1966 March Against Fear. At the center of galleries, a glowing sculpture titled "This Little Light of Mine" grows in brightness the more people approach it and add their "light." The final gallery, "Where Do We Go From Here?" offers visitors a space to reflect upon the exhibits and share thoughts about the progress society has made, as well as the challenges that remain. Through August 11, a replica of the sunken slave ship, Henrietta Marie, will be on view together with artifacts recovered from the wreckage to tell the stories of those that vanished with it.
5) Museum of Mississippi History | Jackson

Connected to the Civil Rights Museum via walkway, the Mississippi History Museum features nine galleries that explore over 15,000 years of state history. Try your hand at lifting a basket of dirt to experience how Native Americans built their massive earthworks, see some of the earliest photographs taken in Mississippi, hear the story of the Mississippi businessman who first bottled Coca-Cola and admire a baseball glove owned by "Willie" Mitchell, who once struck out Babe Ruth. In the final "Reflections" gallery, visitors are invited to record and share their memories of Mississippi.
6) Delta Blues Museum | Clarksdale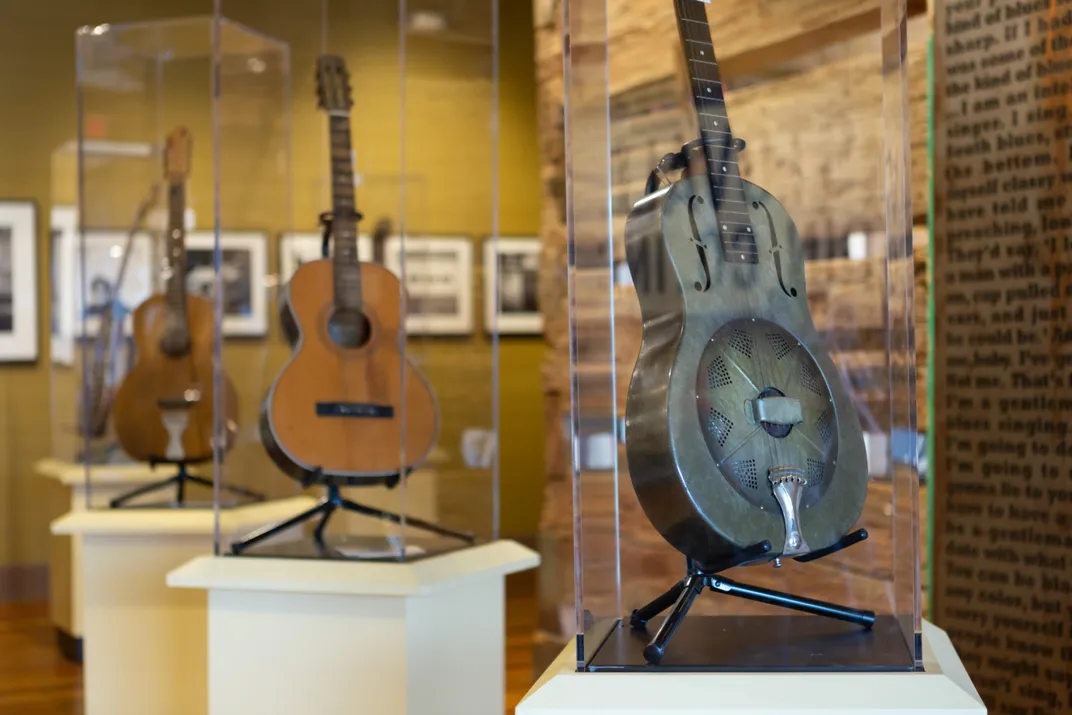 Home to blues legends such Muddy Waters, John Lee Hooker, W.C. Handy, Charlie Patton, Robert Johnson and Howlin' Wolf, Clarksdale is steeped in blues history. Fittingly, it is also home to the Delta Blues Museum, the world's first museum dedicated to the art form. Housed in a historic 1918 railroad depot, the museum contains iconic artifacts such as a customized nine-string guitar played by Big Joe Williams, a harmonica signed by harp master Charlie Musselwhite, and a display case devoted to Big Mama Thornton, who sang the original "Hound Dog."
The museum's hallmark attraction is the reconstructed childhood home of Muddy Waters. In addition to a life-size statue of Muddy, the replica contains plaques detailing the singer's life and a "Muddywood" guitar constructed by the rock band ZZ using floor boards salvaged from the original Muddy Waters cabin.
7) Mississippi Museum of Art | Jackson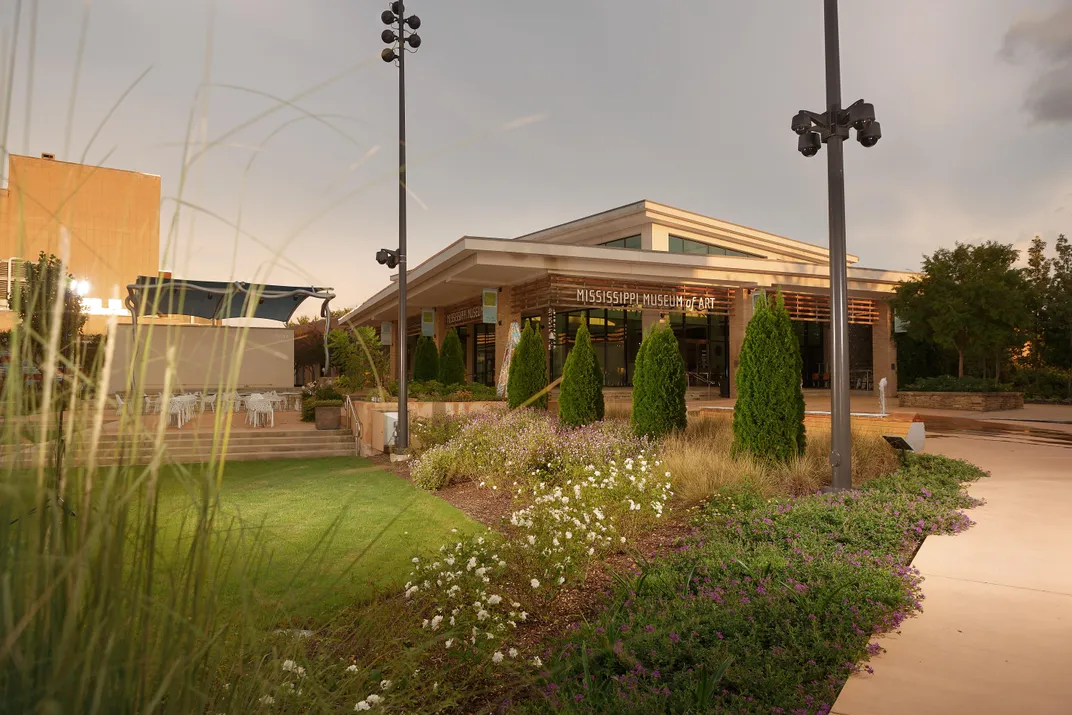 The crown jewel of downtown Jackson's cultural district, the Mississippi Museum of Art houses the state's largest art collection. From paintings to drawings, textiles and photographs, the museum features works both from Mississippi-born and internationally acclaimed artists. Highlights include wooden figurines of two blues singers by Mississippi folk artist Sulton Rogers, an oil landscape of the Rockies painted by Albert Bierstadt and one of James McNeill Whistler's Nocturne paintings. "Black Out: Silhouettes Then and Now," an exhibit currently on display at Smithsonian's National Portrait Gallery, will take up residence at the Mississippi Art Museum from April 27-August 25. The show fuses the history of silhouette portraiture with contemporary reimaginations. Opening alongside it will be "A Closer Look: Antebellum Silhouettes in Mississippi," featuring portraits of eminent Mississippians and celebrities who visited the state during the winter of 1843-4.
Acting as the museum's front lawn, the Art Garden offers visitors the opportunity to take art appreciation outside. Speckled with fountains, garden beds and installations, ranging from a glass bottle orchard to a brick wheel sculpture, the garden regularly hosts community events and creative workshops.
8) Maritime and Seafood Industry Museum | Biloxi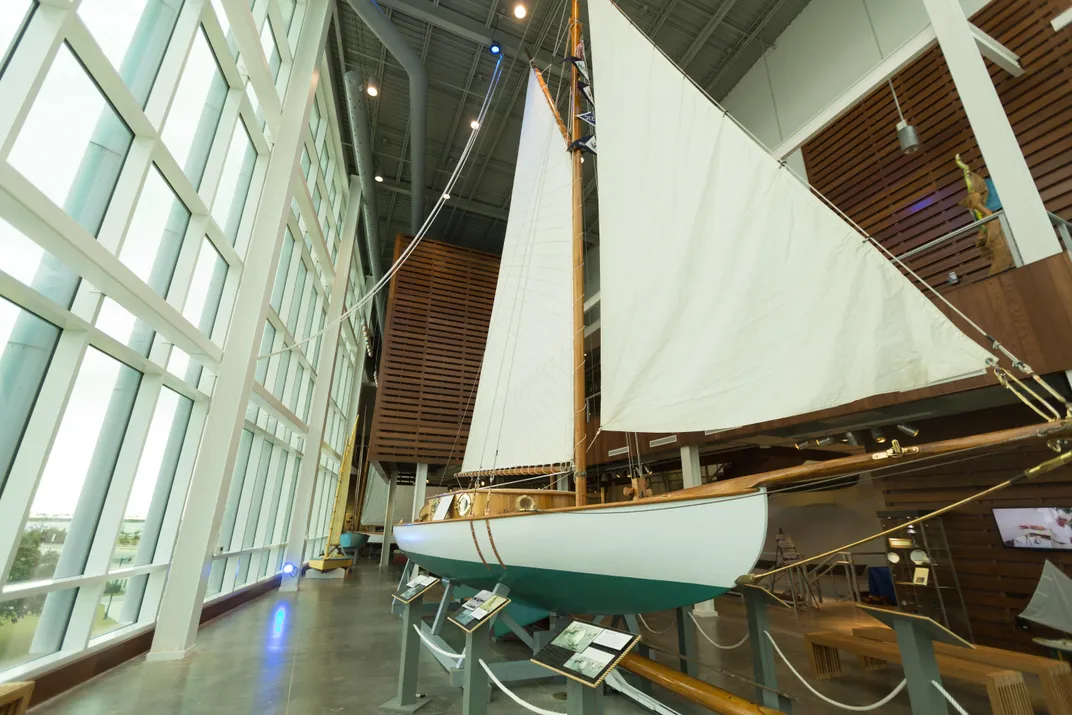 Since 1699, Biloxi has been a hub of maritime activity on Mississippi's Gulf Coast. The Biloxi Maritime and Seafood Industry Museum honors that history with artifacts related to shrimping, oystering, fishing, charter fishing, net making, blacksmithing and boat building. Items on display include an automatic shrimp peeling machine from 1979, historic oyster skiffs and vintage photographs of the Biloxi Seafood Industry. For a separate fee, visitors can book a day sail or charter one of two authentic replicas of 65' double-masted Biloxi schooners. Known as the "white winged queens," the schooners were used to catch shrimp and oyster during the late 1800s to early 1900s.
9) Ohr-O'Keefe Museum of Art ​| Biloxi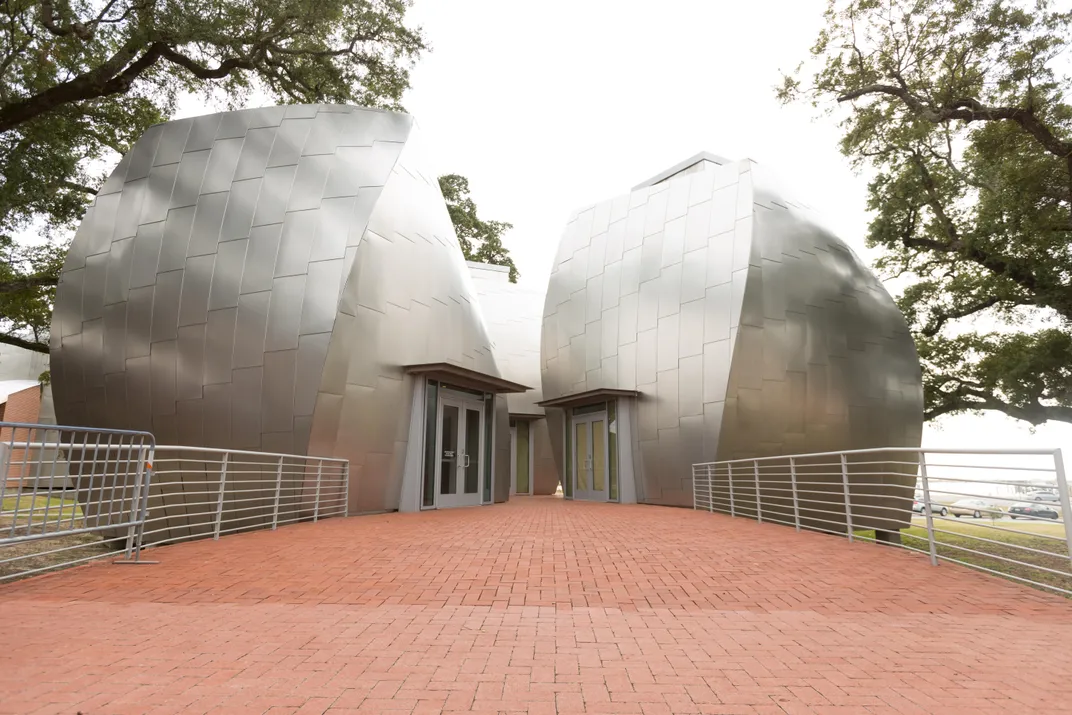 Designed by famed architect Frank Gehry, the Ohr-O'Keefe Museum of Art celebrates the legacy of the self-proclaimed "mad potter of Biloxi," George Ohr. Recognized as an early leader of the modernist movement, Ohr defied aesthetic conventions with his pots, adding twisted handles, warping shapes and crumpling rims. Over 200 pieces of his pottery, as well as photographs and videos highlighting key moments of his career, are on rotating display throughout the museum. In addition to Ohr's work, the museum features pieces by artists and ceramists who exemplify Ohr's innovative spirit, including Joseph Fortune Meyer, who taught Ohr how to throw a pot on nearby Deer Island, and Hawaii's Toshiko Takaezu, known for her closed-form vessels and spherical pots, which she called "moon forms." Visitors can take in exhibitions in four separate buildings and also step inside a reconstruction of the late 19th-century home of emancipated slave Pleasant Reed, rebuilt on the museum grounds after Hurricane Katrina.
10) The Mississippi Freedom Trail and Blues Trail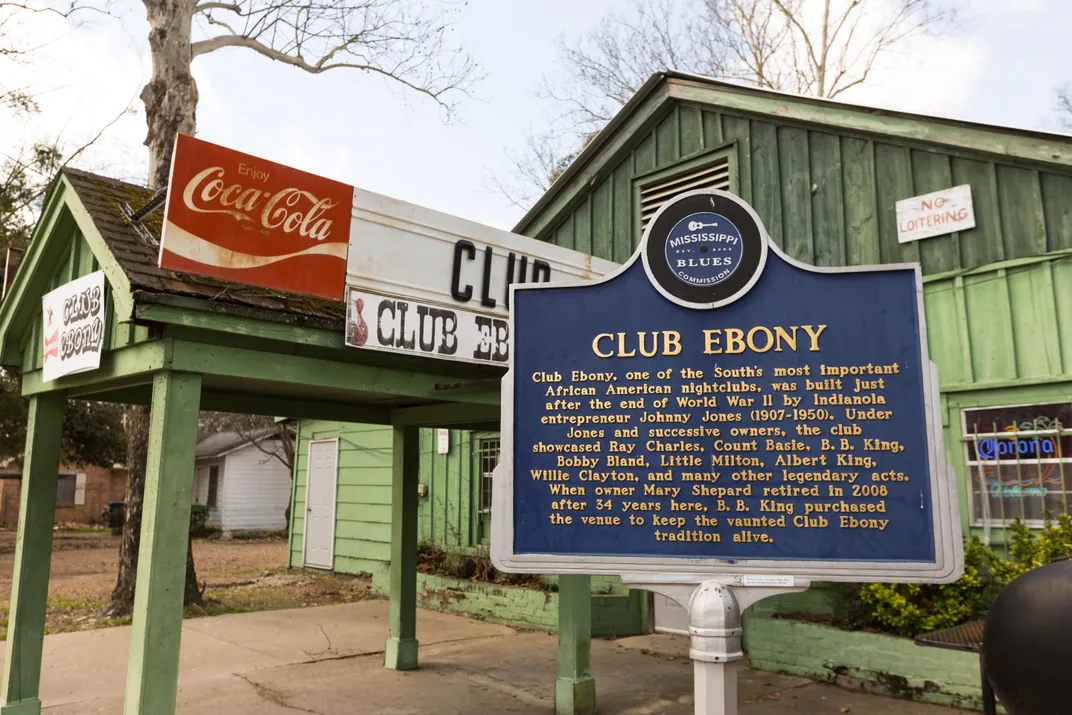 Identifying historic sites across Mississippi with specially marked signposts, the Mississippi Freedom and Blues Trails unite to form the state's largest museum. Created in 2011, the Mississippi Freedom Trail recognizes the people and places that played a significant role in the American Civil Rights Movement. The trail encompasses 25 sites including the Civil Rights Museum, Bryant's Grocery – where Emmett Till was accused of whistling at a white woman, and the grounds of the State Capitol in Jackson where 15,000 gathered in the name of civil rights to conclude the three-week "March Against Fear" trek from Memphis.
Founded in 2006, the Mississippi Blues Trail consists of more than 200 markers identifying people and places associated with the birth, documentation and spread of the blues. Among them are the Delta Blues Museum, the grave site of "Father of the Delta Blues" Charley Patton and the old WROX radio station in Clarksdale, known for its blues broadcasts in the 40s and 50s. The free Mississippi Blues Trail app available on iOS and Android offers an easy-to-navigate map of the trail and allows user to create custom itineraries.
Learn more about Mississippi's cultural heritage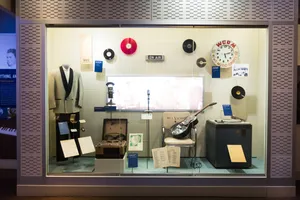 Learn more about Mississippi's cultural heritage
The Editorial Staff of Smithsonian magazine had no role in this content's preparation.