What do wireless communication, the fastest electric car in the world and the cravat necktie have in common? We have Zagreb, Croatia, to thank for all of them. The cultural and historic center of the country, Zagreb has for centuries inspired and drawn inspiration from prolific inventors and creators: engineer and futurist Nikola Tesla, sculptor Ivan Meštrović and modern-day automobile entrepreneur Mate Rimac, to name a few. Brilliant minds have lived in or passed through the city, leaving an indelible mark on art, science, technology and culture.
Today, one of the best ways to experience Zagreb's rich heritage and encounter these great minds, both past and present, is through its many museums, galleries and performance spaces. From admiring an ancient Egyptian mummy at the Archaeological Museum to walking through objects symbolizing heartbreak and nostalgia at the Museum of Broken Relationships, here are ten experiences not to miss.
1) Nikola Tesla Technical Museum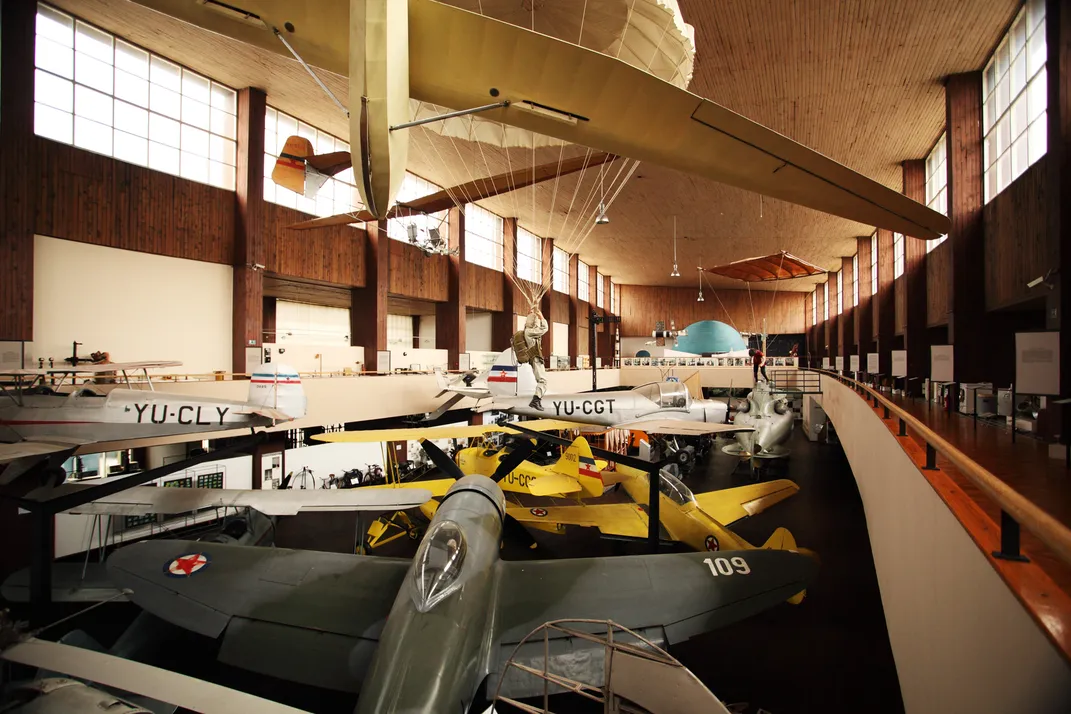 Born in the small town of Smiljan, Croatia, in the mid-19th century, Nikola Tesla was one of the most prolific inventors of the modern era. He is best known for developing alternating current electricity systems and setting the stage for modern wireless technology. At the end of his life, he had over 200 patents to his name. Paying tribute to the famous engineer and futurist, the Nikola Tesla Technical Museum chronicles the evolution of science and technology over the course of the 19th and 20th centuries with a collection of 10,000 objects related to energy, transportation, firefighting, agriculture, astronautics and geology. Highlights include a planetarium, an apiary, a 1,000-foot replica of a coal mine beneath the museum as well as a reconstruction of Tesla's laboratory, featuring frequent demonstrations of his inventions.
2) Art Pavilion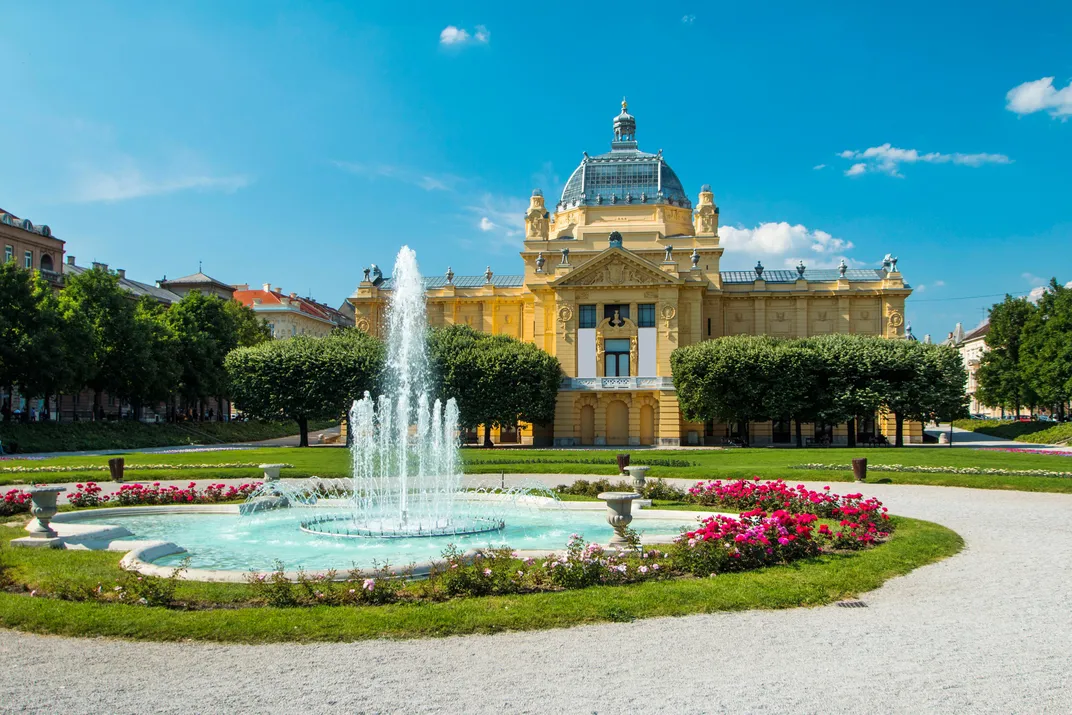 Built in the art-nouveau style for the 1896 Budapest Millennial Exhibition and reassembled the following year in Zagreb, the Art Pavilion is Southeast Europe's oldest art gallery. Over the years, the pavilion has played host to countless exhibitions across periods and genres, featuring works from such iconic artists as Auguste Rodin, Joan Miró, Georges Braque and Andy Warhol. Notably, the museum does not feature a permanent display. Rather, it focuses on solo and group exhibitions. From September 25 through January 5, 2020, the museum will continue its "Greatest Sculptors of the 20th Century" series with Croatia's first exhibition dedicated to American sculptor Alexander Calder. The exhibition will feature a selection of Calder's renowned stabiles and mobiles as well as 50 of his paintings. Following the Calder exhibition, Art Pavilion will produce "Zagreb: City of Women Artists," dedicated to Zagreb women artists from late 19th century to today and on view for the first half of 2020.
3) Klovićevi Dvori Gallery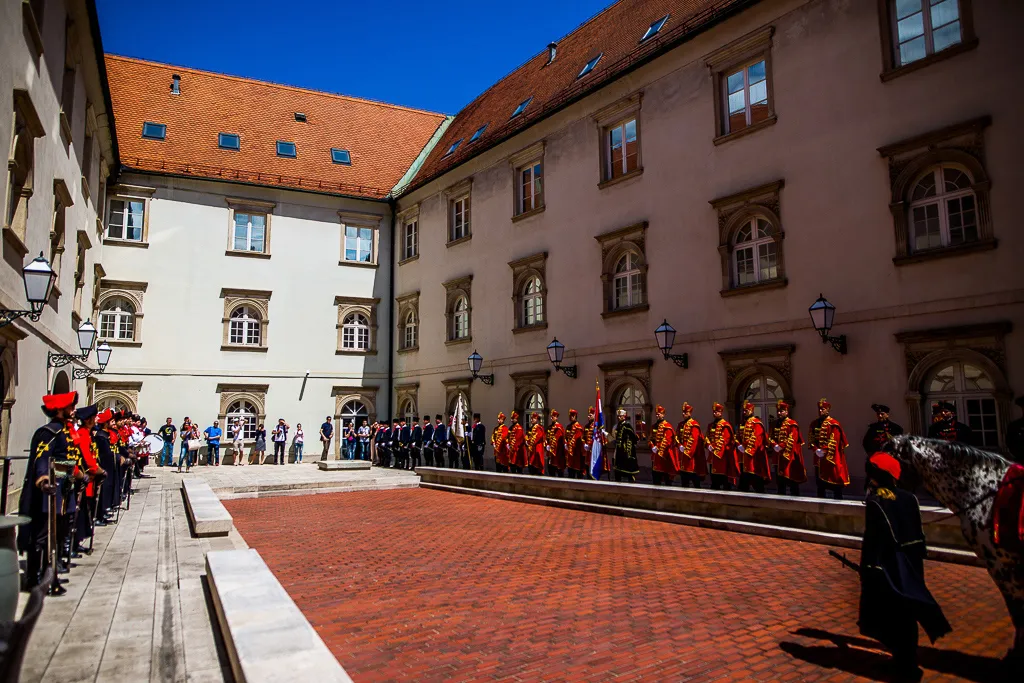 Named after a preeminent Croatian manuscript illuminator of the Italian Renaissance and housed in a former Jesuit monastery, the Klovicevi Dvori Gallery is Croatia's largest art gallery and has garnered quite a number of Croatian "firsts" since opening in 1982, redefining the country's arts and culture scene. For instance, it was the first to promote strip cartoons and the first to offer a culturological synthesis of the Croatian avant-garde. Each year, the gallery hosts around 30 national and international exhibitions that span prehistory to today and draw hundreds of thousands of visitors. Recent blockbuster exhibitions have included "Bodies Revealed" and "The Quiet Rebellion – The Greatest Masters of German Expressionism." Beginning October, the museum will debut a Bauhaus retrospective, timed to the 100th anniversary of the German design school this year, with an emphasis on the years 1949-1955.
4) Mimara Museum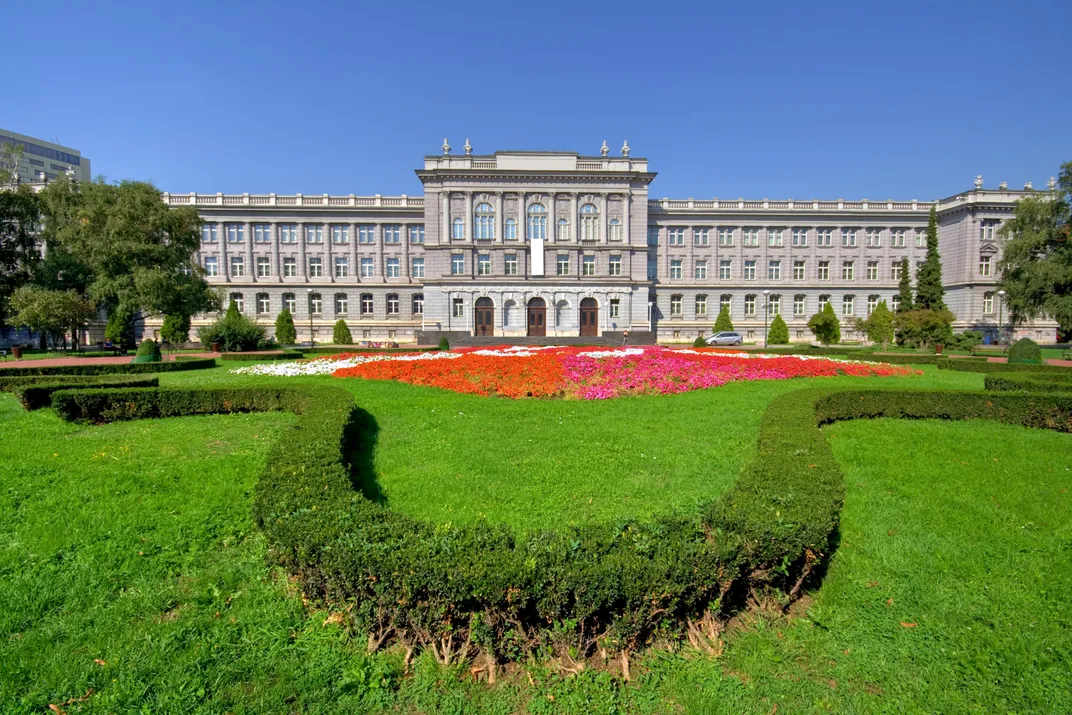 Located in a neo-Renaissance palace, the Mimara Museum is home to one of largest private art collections in the world. Its 3,750 artworks, amassed by Ante and Wiltrude Topić Mimara before they donated them to the City of Zagreb in the 1980s, span nearly three millennia. You can see everything from paintings by the masters – Goya, El Greco, Renoir, Raphael, Titian, the list goes on – to ancient Greek and Egyptian treasures, Roman glass, and Chinese artworks made from rare materials such as jade and rhinoceros horn.
5) Museum of Broken Relationships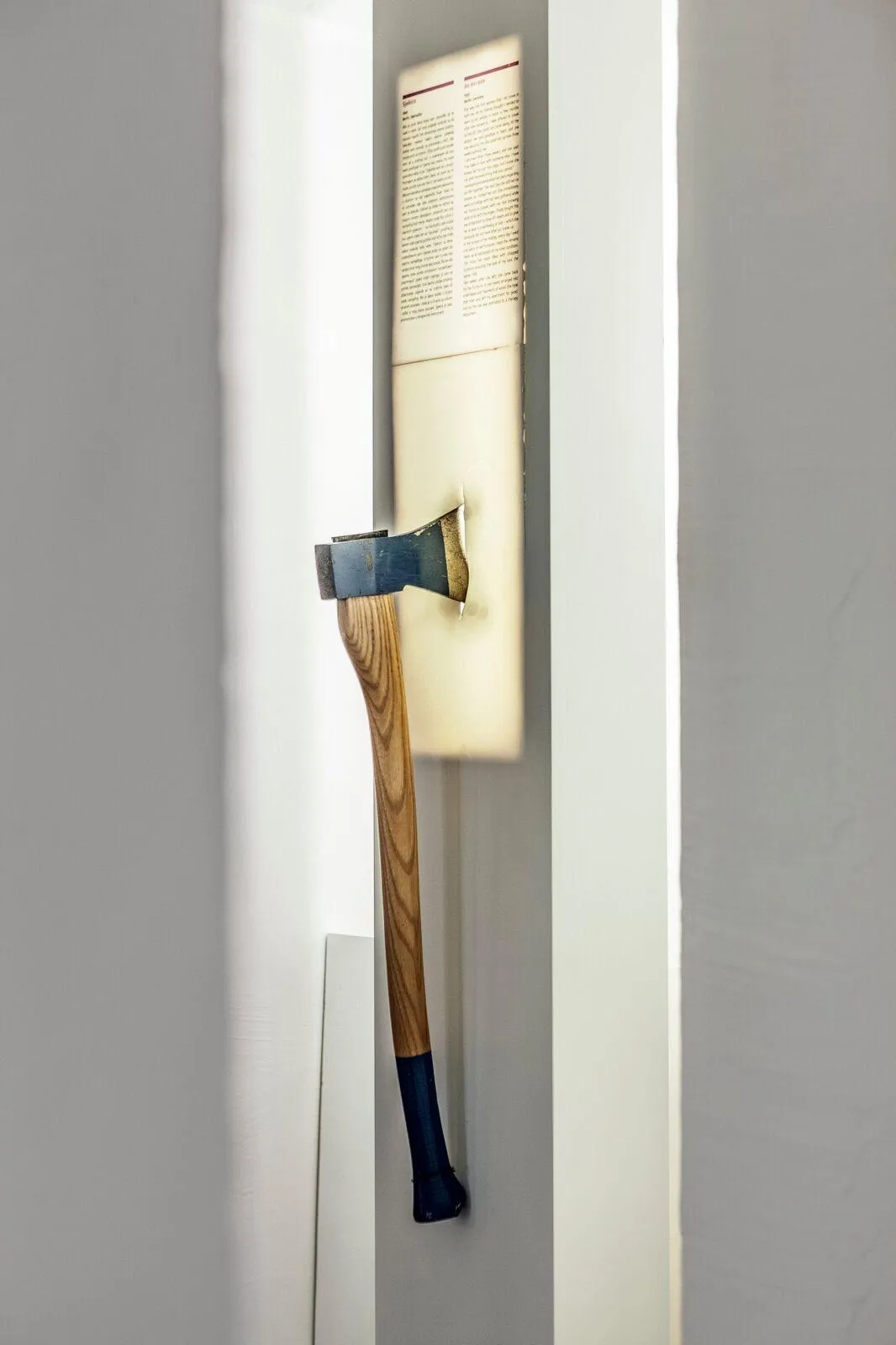 Founded in 2010 by ex-lovers in Croatia who were looking for a place to store their shared items, the Museum of Broken Relationships has become a global phenomenon. It originated as a traveling exhibition and crowdsourced project, inviting anyone who has ever experienced heartbreak to share items and memories associated with their failed relationship. After circumnavigating the globe, the founders created a permanent museum in Zagreb as well as an outpost in Los Angeles. Ranging from an axe stuck in a wall to a plush Snoopy doll, objects in the Zagreb collection document love and loss, taking visitors on a roller coaster of emotions. After touring the museum, stop into the Brokenships Bistro or Café featuring local food and beverages to eat and/or drink your feelings away. In need of an anti-stress pencil or bad memories eraser? The gift shop has you covered.
6) Dražen Petrović Memorial Center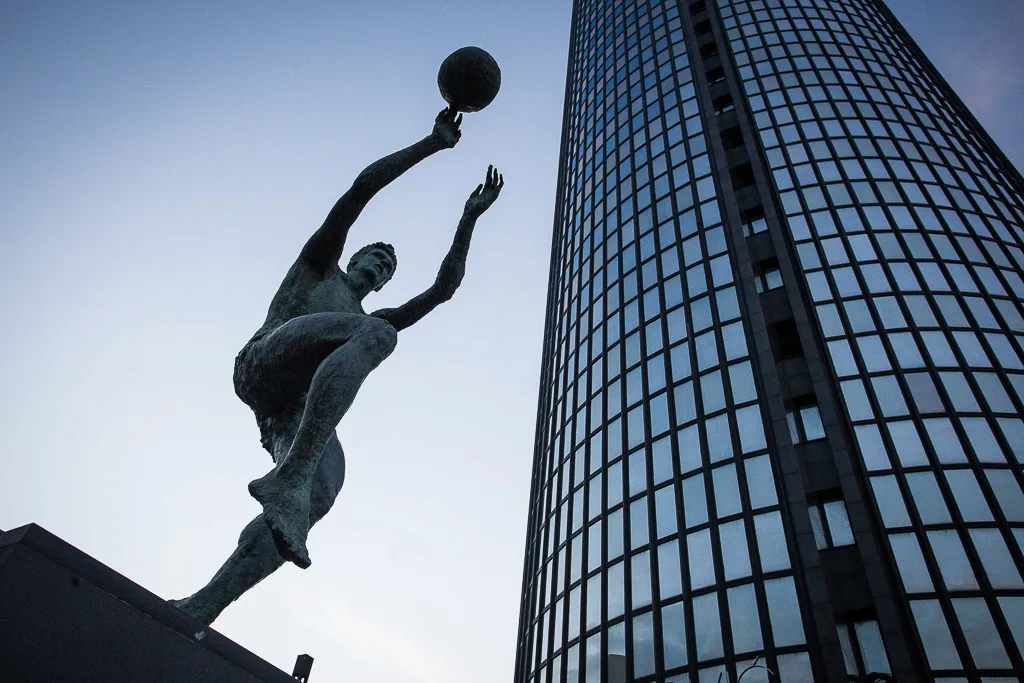 The Dražen Petrović Memorial Center documents the life of basketball player Dražen Petrović, a Croatian sports legend who was the first European to play in the NBA finals. Born in the seaside town of Šibenik in 1964, Petrovic started playing the basketball at the age of 13. After completing his military service, he began his career playing guard for Cibona, Zagreb's professional basketball team, in 1984. For the first two years, the team didn't lose a single league game, and Petrovic gained superstar status among Croatians, drawing crowds too large for the stadium they played in. Petrovic went on to play for Real Madrid in 1988 before moving to the United States in 1989 to play for the Portland Trail Blazers. During the 1990-1991 season, he transferred to the New York Nets and led them to the NBA playoffs for the first time in a decade. The following year, he was named to the All-NBA third team. Petrovic returned to Europe after four years in the NBA to become the first captain of the Croatian national team and led his team to a silver medal win in the 1992 Barcelona Olympics, during which he outscored Michael Jordan. Petrovic's life tragically ended at the age of 28 in a car accident; however, his legacy lives on through the myriad of awards, photographs, uniforms and memorabilia displayed in the museum.
7) Archeological Museum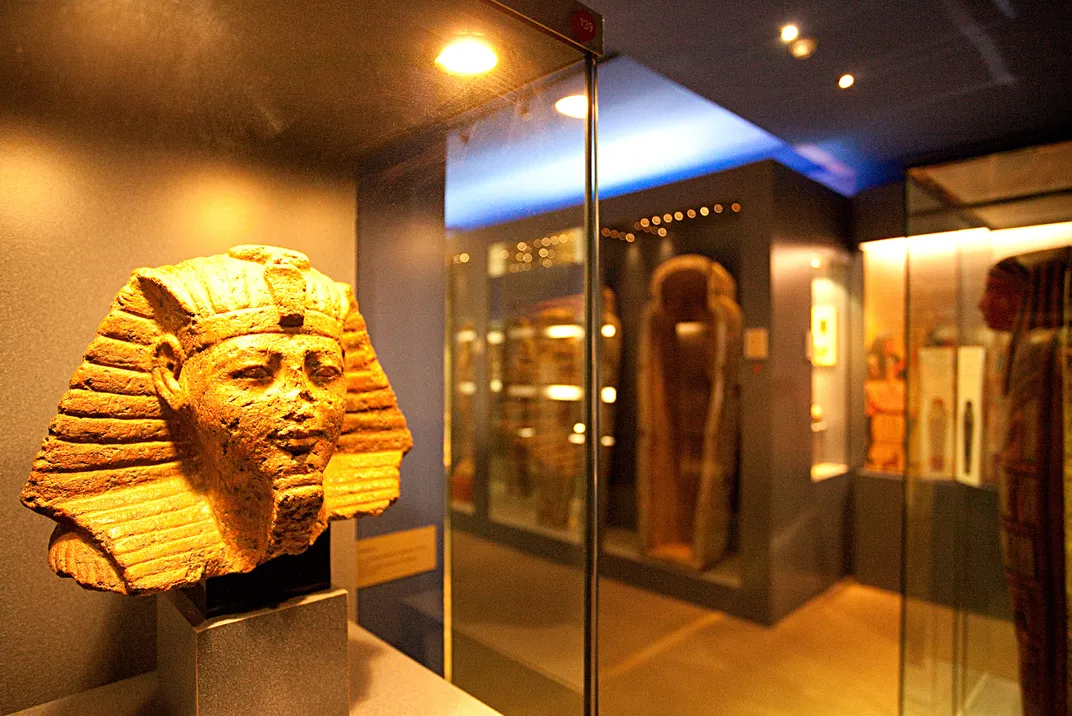 Founded in 1846, the Archaeological Museum houses more than 450,000 artifacts from Croatia and abroad. Among its most famous artifacts are the Zagreb Mummy and the Linen Book of Zagreb. Brought to Zagreb from Alexandria, Egypt, by Croatian explorer Mihael Barić in 1848, the Zagreb Mummy was, for a while, just that. However, half a century later, an Egyptologist noticed that the mummy's cloth wrapping contained unidentified letters. Additional research determined that the letters were Etruscan, dated back to the third century BCE and constituted the longest Etruscan text in existence. The former mummy covering is now displayed in a separate case.
Other collection highlights include the Vučedol Dove, a 4,000-year-old ceramic vessel used for burning incense that was discovered in 1938 on the banks of the Danube, and the Lumbarda Psephisma, a stone inscription discovered in 1877 that details the founding of an ancient Greek colony on Korčula island. The museum also houses 260,000 coins, one of the most largest numismatic collections in Europe. Don't miss the museum courtyard, known as the Lapidarium, where you can stop to enjoy a refreshment surrounded by Roman sculptures and lush greenery.
8) Museum of Contemporary Art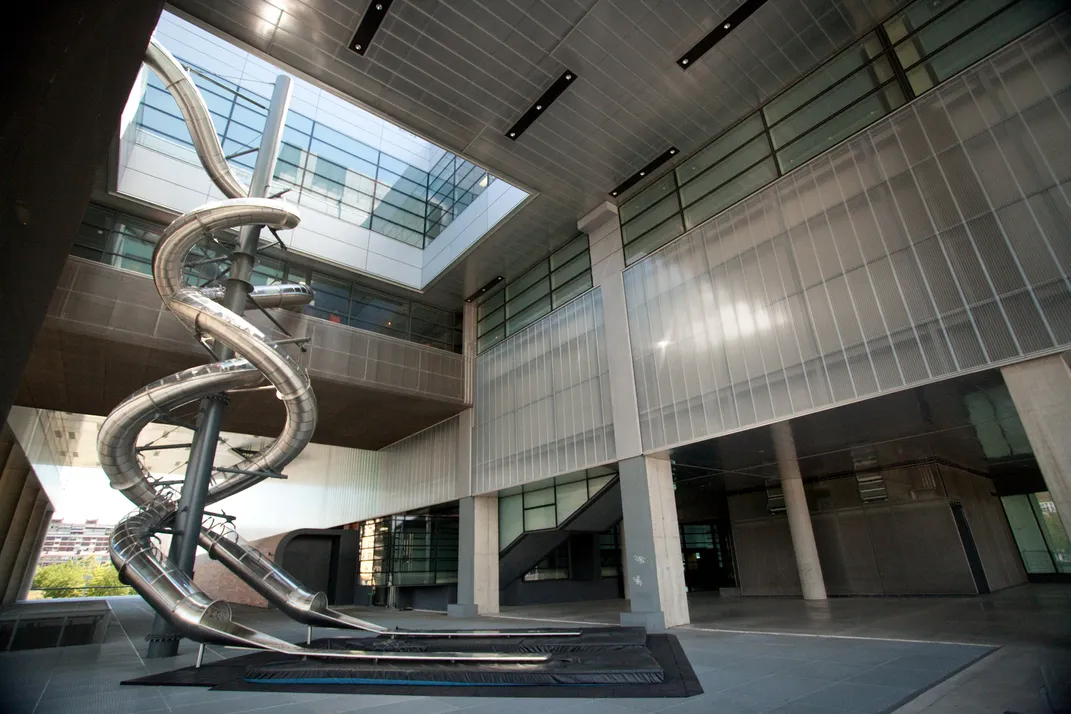 Aside from being the largest and most distinguished collection of contemporary art in Zagreb, this museum has one exceptionally notable feature: a slide. Once you finish browsing exhibitions in the upper stories of the northern wing, you can ride The Double Slide, an installation by German artist Carsten Höller, down several stories to the ground level near the parking lot. Talk about an exit!
Located in a state-of-the-art building, which opened in 2010, The Museum of Contemporary Art features 12,000 works by Croatian as well as international artists dating from the 1950s to present. The museum places emphasis on the idea of a "Collection in Motion," a constantly evolving and rotating exhibit-style featuring diverse objects that range from drawings to films, to photographs, sculptures and paintings. Events, rotating exhibitions, performances and screenings take place regularly both inside and outside the museum.
9) The Croatian Museum of Naïve Art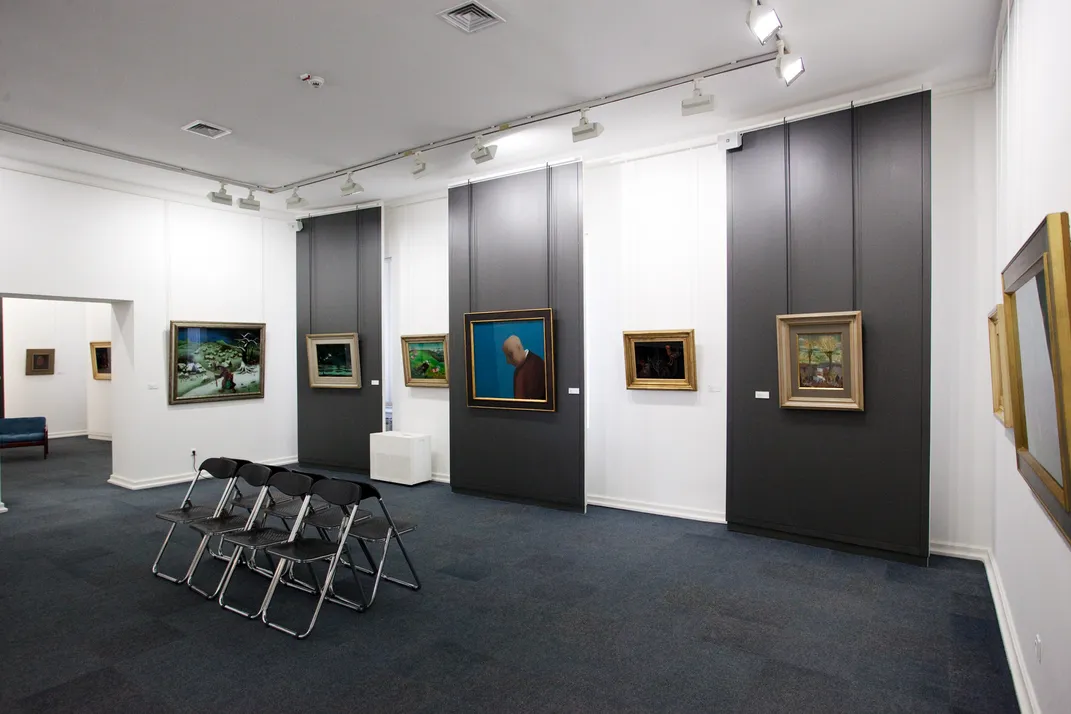 In the small, countryside village of Hlebine on the Croatia-Hungary border, a new art form emerged in the early 20th century: the Croatian naïve. Broadly defined, naïve art is an artistic genre produced by self-taught artists whose lack of formal art education lends unusual perspective, free from inherited ideas about art. While naïve works varies in subject, by and large it communicates a joy for living and wonder of the world. Beginning in the 1930s, Croatian artists Ivan Generalić, Franjo Mraz and Mirko Virius, known as the 'Hlebine Trio,' formed an association to promote this style of art and support the peasants and farm workers producing it.
Founded in 1952, the Croatian Museum of Naïve Art was the first ever museum dedicated to the art form. Its collection includes 1,900 works from the early masters of the Hlebine School, 80 of which are on display in museum.
10) Zagreb City Museum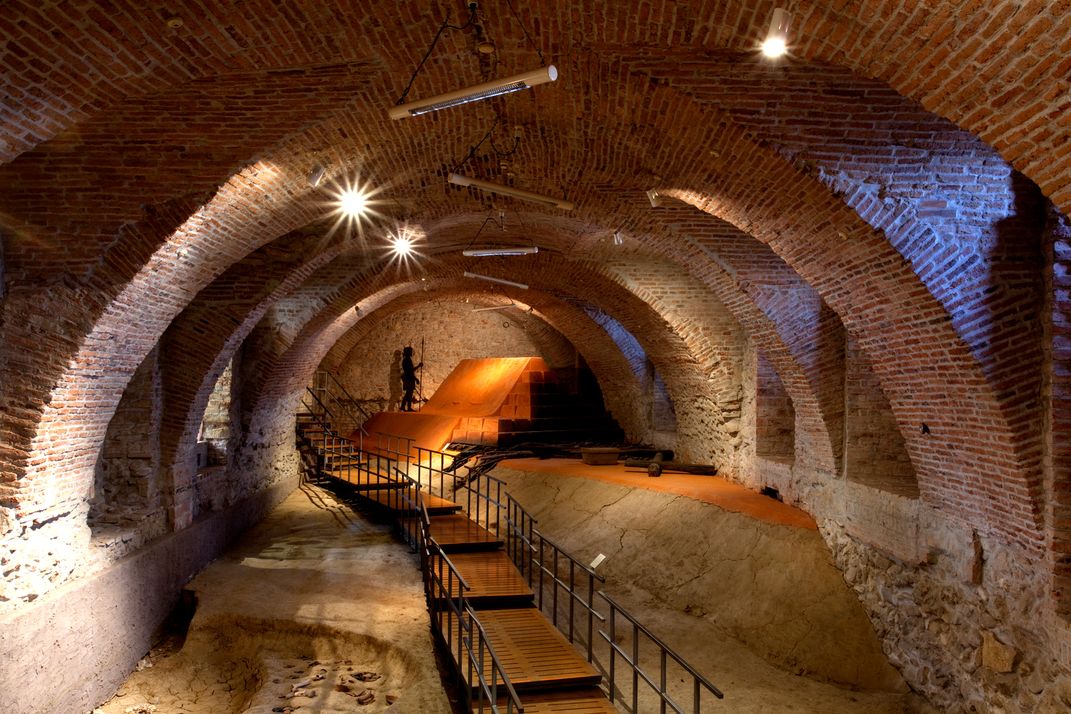 Located inside a former monastery, the Zagreb City Museum paints a portrait of Croatia's capital over time. Forty-five themes connect objects spanning from Roman times to today and touch upon everything from politics to business to architecture, culture and the arts. See how the nuns of the Convent of the Poor Clares lived and spread their ideals throughout the city in the mid-17th century, walk past a reconstruction of a bustling commercial street as it appeared at the end of the 19th century and discover how modern architecture flourished during and between World Wars. Don't miss the extensive collection of mechanical music automata from clockmaker Ivan Gerersdorfer or artworks bequested by Austrian actress Tilla Durieux, which include Marc Chagall's pastel Lady With a Bird.
Staying a while? You'll also want to check out these museums and galleries:
Museum of Illusions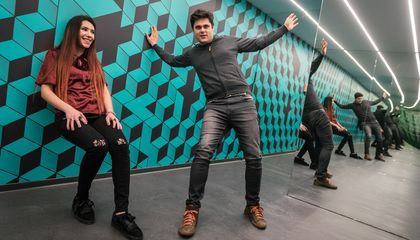 From holograms to mirror mazes to "Honey, I Shrunk the Kids" moments, this museum plays with perception, challenging your idea of what's up and what's down, what's real and what's an illusion. Be sure to bring your camera, as these 70 interactive installations were practically made for Instagram.
Lauba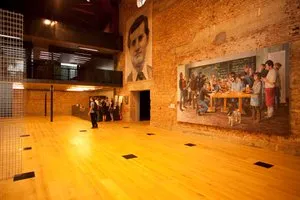 Featuring a bistro and coffee shop, in addition to its rotating display of contemporary art, Lauba is more than a museum—it's a gathering place. Also known as the People and Art House, Lauba unites business, lifestyle and art to create a distinctly Zagrebian cultural experience that draws visitors day and night.
Zagreb 80's Museum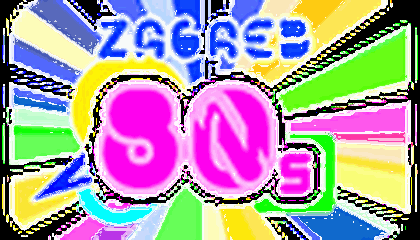 Paying homage to the "golden '80s," this nostalgic museum recreates a 1980s Yugoslavian apartment. Throughout its six rooms, visitors can touch and interact with any of the objects in the collection, many of which were donated. Try on '80s clothing, play a record or try your hand at the then-popular video game Commodore 64.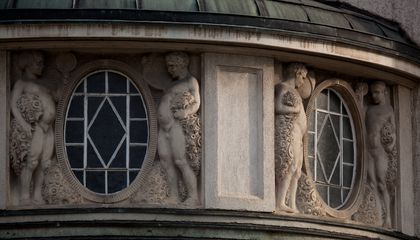 Croatian State Archives
From medieval charters to family crests and records, Zagreb's institutional and familial histories are preserved in this exceptionally beautiful Art Nouveau building. The main reading room with its stained-glass ceiling, mural and bronze reliefs is a must-visit, but don't overlook the smaller rooms. With their long wooden tables and Tiffany lamps, they're beautiful in their own right.