To awaken your travel bug, here are 10 incredible trips that are sure to expand your horizons in 2015. Smithsonian Journeys brings the same sense of wonder to their enrichment travel programs that the Smithsonian Institution has been bringing to their museum visitors for more than 160 years. Smithsonian Journeys tours feature world-class subject matter experts, behind-the-scenes insights into the world's most treasured locations, off-the-beaten-path excursions and authentic experiences with local communities. We offer more than 150 itineraries to all seven continents, ranging from unique cruises to small group specialty tours. Explore the fortresses of Sri Lanka, stroll the pristine beaches of Costa Rica, cruise through the Amazon, or feel an adrenaline high in Australia and New Zealand. Make 2015 a year of travel!
Explore Sri Lanka's Ancient Fortresses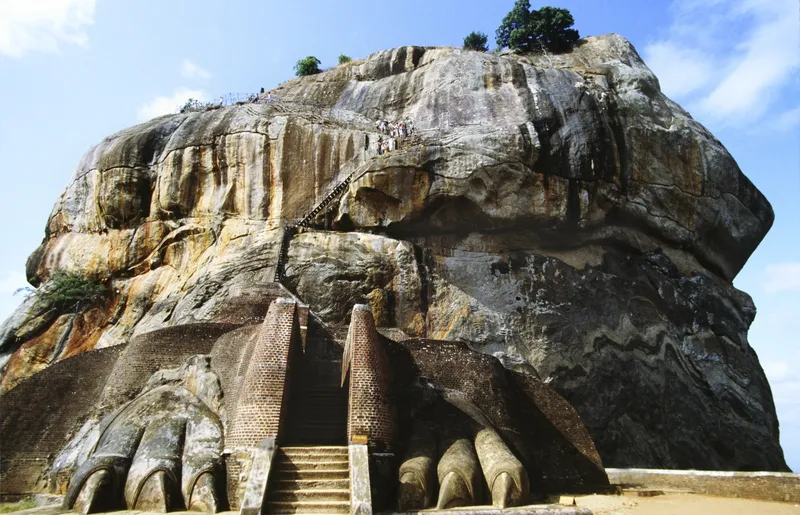 A great reason to go: This peaceful island, formerly known as Ceylon, is a mix of awe-inspiring landscapes and enlightening cultural traditions. With over 2000 years of culture and history, and over eight World Heritage sites on an island roughly the size of West Virginia, Sri Lanka is an archaeology lover's dream. You won't know which ancient site to visit first.
World Heritage gem: The ancient city of Sigiriya, situated in the heart of Sri Lanka, offers wonders for history and art lovers alike. Admirers have been visiting the site of Lion Mountain as far back as the 6th century, but the mountain fort became especially famous when a usurper king, Kassapa I (477-95), captured the site from Buddhist monks in 477 AD and established his short rule from this high vantage point. With five gates leading into the lion shaped palace at the top of the fortress, it is thought that the Lion Gate (with paws) was reserved as an entrance for royalty. Sigiriya became a World Heritage site in 1982 and is one of the most visited sites of Sri Lanka.
Fun fact: Sri Lanka's location and ports were strategically important to those European traders traveling to India and China. Today, thanks to its long history as a trading hub, Sinhalese and Tamil cultural traditions are fused with Dutch and British customs. A good example of a Dutch-influenced Sri Lankan dish is Lamprais: rice boiled in stock with a special curry, accompanied by frikkadels (meatballs), all of which is then wrapped in a banana leaf and baked.
When to go: With the monsoon season lasting from roughly December to March, visiting from May to August is recommended.
Travel with Smithsonian Journeys: Take a summer break to Sri Lanka in June 2015 to explore this island paradise as you tour Colombo, Habarana and Galle, and take a train from Nuwara Eliya to Yala National Park. Get the most out of your experience as you're accompanied by Smithsonian Journeys Expert Wolfgang Dittus, a biologist who has been actively involved in several Smithsonian study and conservation projects focused on Sri Lanka's flora, fauna and culture.
Cruise the Amazon with River Dolphins and Manatees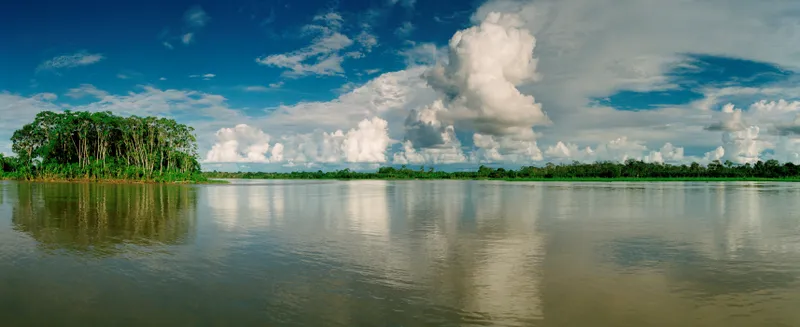 A great reason to go: In our ever-changing, ever-more-urban world, it's easy to forget that natural paradises like the vast Amazon River Basin even exist. With small villages dotting the shoreline and wildlife at every turn, you will be transported to a whole new world as you take in the dramatic Amazonian wilderness and culture.
Wildlife gem: Spanning 994.3 miles, the Río Ucayali, a tributary of the Amazon, is home to the Amazon River Dolphin, giant otter and Amazonian Manatee. Any nature lovers dream, this region is home to 450 bird species, 102 species of mammals and over 130 species of reptiles and amphibians!
Fun fact: Although the Amazon River is over 4,345 miles long and runs through six different countries, it is only crossed by a single bridge. In most places, the only way across is, as it has been for centuries, by boat.
When to go: When going to a rain forest, it is best to expect … well, rain. That said, the rainy season is at its peak from December through May. So we recommend visiting during the summer, when rainstorms are generally more localized afternoon showers!
Travel with Smithsonian Journeys: Experience an unforgettable voyage in natural history as you navigate more than 500 miles of the Amazon and its tributaries on our small-ship Amazon River Cruise. Daily expeditions on two 18-passenger excursion boats include wildlife outings, school visits in local villages, rain forest walks, kayaking and even piranha fishing! To enhance your understanding of this tropical wilderness, you'll be accompanied by Smithsonian Journeys biologists and naturalists, as well as expert local naturalist guides.
What our travelers say: "We loved the naturalists, the crew, the local food and are convinced the boat was the best on the Amazon. We learned so much about the natural environment, had new experiences (I caught my first fish - three piranhas!), swam in an Amazon tributary and identified over 130 birds and participated in a shaman ceremony. Our fellow travelers were interesting, and we enjoyed meeting the Ribeneros along the rivers. Truly an unforgettable experience!" – Carol M.
Experience the Southern Mountains and Glaciers of Patagonia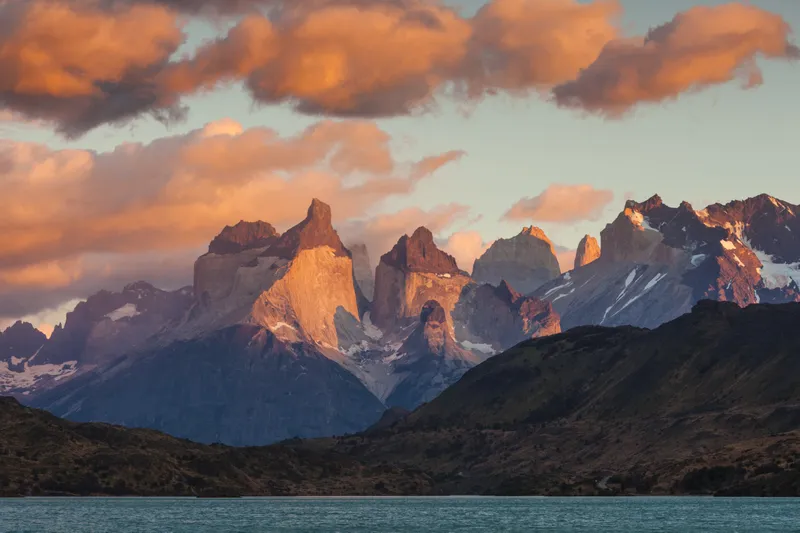 A great reason to go: In South America's southern frontier, nature reigns unchallenged. Take in unspoiled glacial rivers, open spaces and jagged mountaintops with a visit to Patagonia, which was made for nature enthusiasts who like a bit of adventure.
Wilderness gem: Take a stroll through Torres del Paine National Park, a 700-square-mile World Biosphere Reserve, and one of the most pristine and beautiful nature preserves on Earth. The major attraction of the park is the Paine Massif, composed mostly of granite, which has been around for about 12 million years.​
Fun fact: The region of Patagonia was first fully described to the Western world in 1520 by Ferdinand Magellan; he detailed many of the now iconic features such as San Matías Gulf and Cape Virgenes among others.
When to go: The region's climate is generally temperate; however, it can get pretty chilly in the southern hemisphere's winter, so a trip in January through March will offer the most access to the outdoors.
Travel with Smithsonian Journeys: Become a Patagonian Explorer, and discover the majestic Chilean fjords and the dramatic peaks, glaciers and waterfalls of Torres del Paine. Hop aboard the M.V. Stella Australis to sail the Patagonian channels (including Cape Horn) and visit Magdalena Island, home to more than 120,000 Magellanic penguins! Experience the majesty alongside Smithsonian Journeys Experts who each bring a unique perspective on the natural world and its wildlife to your adventure.
What our travelers say: "Patagonia was life changing; unlike any other place on earth." –Jane V.
Explore Geological Wonders in Iceland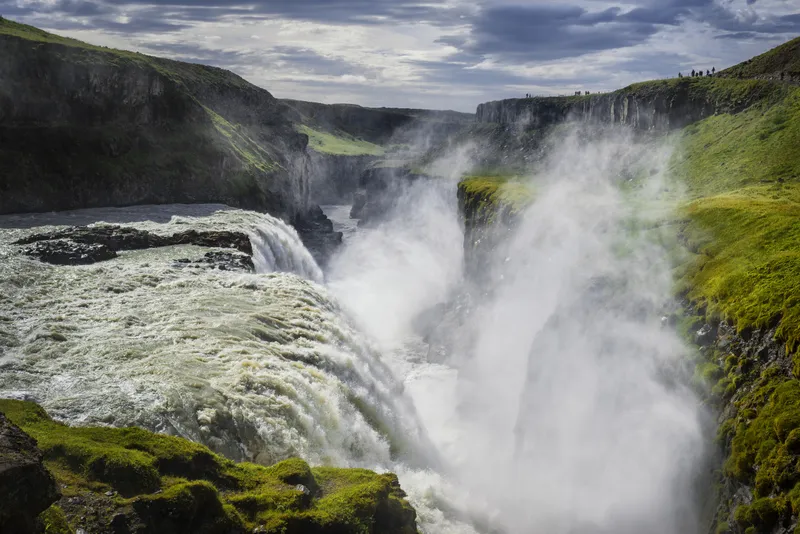 A great reason to go: Find out why the "land of fire and ice" lives up to its name as you travel from volcanoes to geysers to waterfalls in this near mythical country.
Natural gem: Iceland is home to some of Europe's most incredible waterfalls, but arguably its most famous one is Gullfoss. Its name means "Golden Falls," and you will understand why when you gaze upon the 105 feet-high double falls.
Fun fact: Thingvellir National Park is known both for its historic import and as the place where the fissure between the geological plates of North America and Europe is most evident. The world's oldest parliament was established here in 930 A.D. Known as the Althing, the open-air assembly represented factions from the whole of Iceland, and once a year would set laws and settle disputes.
When to go: Icelandic summers can be just as temperamental as Icelandic winters, but most agree that the best months to visit are from June to August.
Travel with Smithsonian Journeys: Explore the island nation's natural beauty on an Adventure in Iceland. Accompanied by a Smithsonian Journeys Expert, learn about Iceland's geological wonders as you visit the Snaefellsnes Peninsula, with its bizarre rock formations, Europe's most powerful waterfall, Dettifoss, and the city of Reykjavik, positioned atop geothermals. You'll also dig deeper into its ancient history as you learn about the renowned Icelandic saga writers in Bogarnes and visit the village of Skogar, home to one of the best museums in Iceland.
What our travelers say: "Iceland is the most unique place we've ever been and Smithsonian Journeys did a magnificent job of showing it to us. We learned a lot, laughed a lot and had a wonderful time. This is a great tour." –Richard L.
Discover Pristine White-Sand Beaches in Costa Rica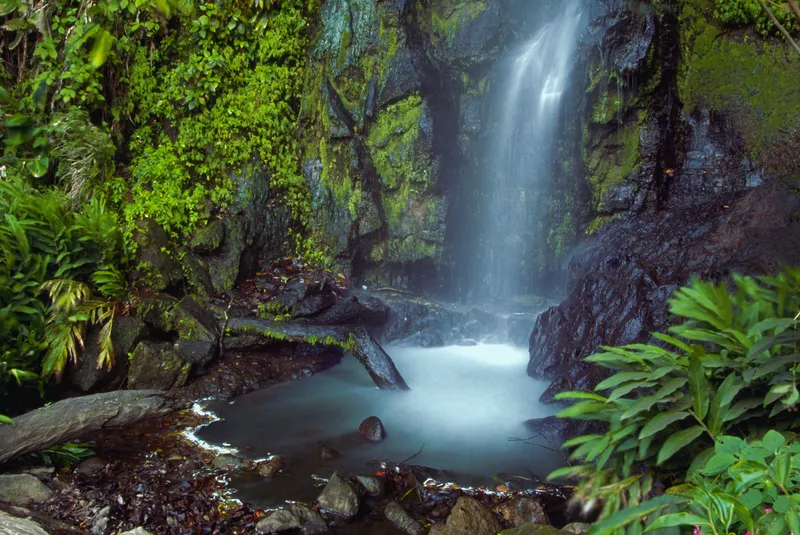 A great reason to go: This hot spot of eco-tourism has been on many a list for years, so make this the year you actually go! You can skim the cloud forests by hanging bridge, hike rain forest trails and float down a winding river, all the while surrounded by the amazing diversity of flora and fauna that the country has to offer.
World Heritage gem: Guanacaste, Costa Rica's stunning northwest Pacific coastal region, is lined with pristine white-sand beaches and home to several national parks. The Area de Conservación Guanacaste, comprising over 568 square miles of land and sea, was inscribed as a conservation area in 1999. The area contains approximately 7,000 plant species and more than 900 vertebrate species, including the endangered Central American Tapir, the Mantled Howler Monkey and the elusive Jaguar.
Fun fact: Costa Rica is widely believed to be the "Happiest Country on Earth," according to the Happy Planet Index.
When to go: We recommend traveling to Costa Rica during the dry period, from December through April.
Travel with Smithsonian Journeys: Float along the Tempisque River, trek to volcanoes and take guided walks at Monteverde's biological reserve during our Costa Rica's Natural Treasures journey! Learn about Costa Rica's coffee production and handicrafts and take part in a private cooking class. Conclude your journey at a secluded Pacific beach resort to relax on exotic black-sand beaches, or engage in more active pursuits such as a wildlife safari, sailing or snorkeling! Joined by Smithsonian Journeys Expert naturalists, you'll be amazed at the knowledge you'll take home with you!
What our travelers say: "The diverse perspectives and knowledge shared by and with the fellow travelers makes each trip unique, special and memorable in ways words cannot express." –Stephanie B.
Wander Back Through Time in India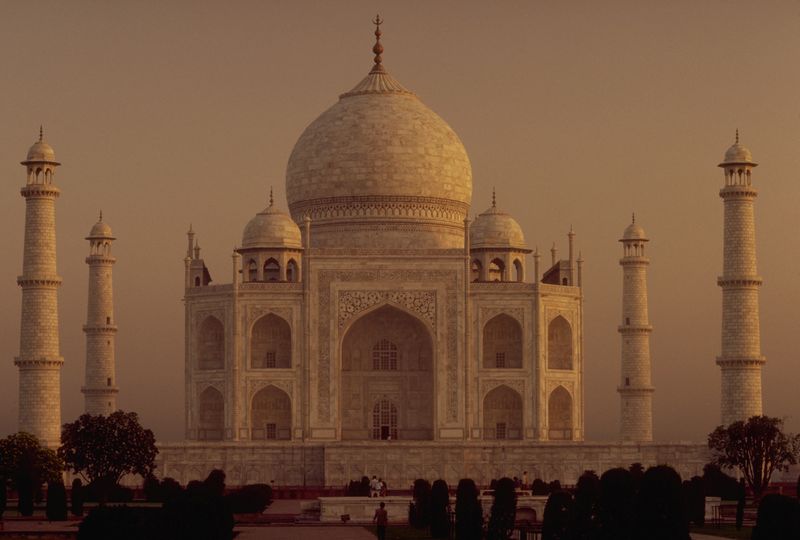 A great reason to go: There are few places that excite all of your five senses simultaneously like India. Awash with culture and history, as seen in its palaces, temples, ancient forts and nature reserves, you won't know which way to turn as you try to soak it all in.
World Heritage gem: When you visit the Taj Mahal, named a World Heritage site in 1983, you may feel like you're wandering into an age gone by, as you gaze up at the mausoleum. It was built in memorial of Shah Jehan's third wife, Mumtaz Mahal, who died giving birth to their 14th child in 1631. Inside, the main chamber is octagonal with a high domed ceiling. This chamber contains the false, decorative tombs of Mumtaz and Shah Jahan. Their actual graves are on a lower level in more simply decorated cenotaphs..
Fun fact: In the city of Jaipur you will find Jantar Mantar, a massive sundial with a 27 meter-high gnomic arm set at 27 degrees. Built by Rajput king Sawai Jai Singh, this observatory is one of five across India, each used for various astronomical calculations. The one in Jaipur contains 14 geometric devices used for measuring time and space, such as predicting eclipses.
When to go: Temperatures tend to be cooler from November through February, so avoid the monsoon season and plan a winter holiday.
Travel with Smithsonian Journeys: Enjoy a grand adventure that blends the north and south of India in a single Journey through India. Tour the classic Golden Triangle, featuring Delhi, with the Gandhi Memorial and the Tomb of Humayun; Agra and its sublime Taj Mahal; and the "pink city" of Jaipur, with its Amber Fort and City Palace Museum. After a visit to the Thar Desert and a tour of Mumbai, spend three days in Kochi, "Queen of the Arabian Sea," where highlights include a demonstration of Indian cooking with celebrated chef Nimmy Paul, a full-day city tour, a cruise along Kerala's scenic canals and a performance of Kathakali dance, a traditional Kerala art form. Our experts enjoy sharing their deep love of India's Indian art, music, history and culture!
Get Your Adrenaline Pumping in Australia and New Zealand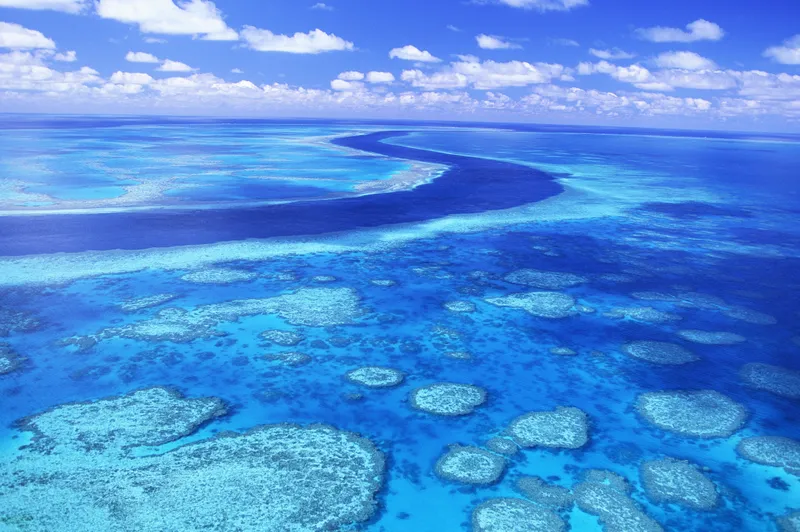 A great reason to go: New Zealand and Australia are often called the adventure capitals of the world, and it's little wonder when they can claim some of the deepest fjords, the Great Barrier Reef and the original bungee jumping bridge.
World Heritage gem: One of the seven wonders of the natural world, the Great Barrier Reef spans 1,240 miles of ocean floor, is the world's largest living organism and will amaze seasoned scuba diver and novice snorkeler alike.
Fun fact: In New Zealand, don't miss out on a performance of the native Maori's war dance, the haka. Be prepared to be a little scared, though; it was originally invented to scare their opponents, and it generally lives up to its name!
When to go: December through May is often warmer, though it can also be wetter. But the occasional afternoon rainstorm is well worth it, as this is also the time period when New Zealand hosts the most food and wine festivals!
Travel with Smithsonian Journeys: Explore Australia and New Zealand's stunningly diverse landscapes and wildlife on this exciting tour! In northern Australia travel through the rain forest canopy of Kuranda on the world's longest gondola cableway, and visit the expansive Great Barrier Reef — enhanced by Smithsonian Journeys Expert biologists! Savor a traditional "bush" dinner in the Outback and an Aboriginal "Dreamtime" tour. In Sydney, explore the Royal Botanic Gardens, the Koala Sanctuary and the Opera House. Continue to New Zealand for Mt. Cook, the magnificent Fjordlands National Park and a cruise across the renowned Milford Sound. Observe famed geothermal features on the North Island and visit the Maori cultural center in Rotorua, where you'll enjoy a traditional hangi dinner and Maori performance. Conclude your spectacular journey with a two-night stay in Auckland, the "City of Sails."
What our travelers say: "This was the only tour we found that went to every place we wanted to visit in Australia and New Zealand (including the Outback!)." –Richard S.
Hike to Mystical Machu Picchu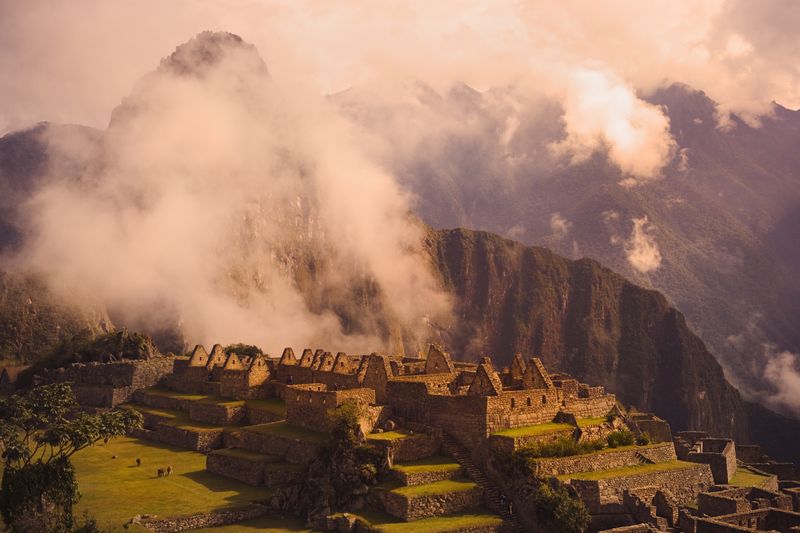 A great reason to go: This ancient Inca city was built in the 15th century but was abandoned when the Inca Empire was conquered by the Spaniards a century later. It was not until 1911 that the mystical archeological complex was made known to the outside world.
World Heritage gem: Machu Picchu stands at 7,972 feet above sea-level and showcases one of the most amazing urban creations from the apex of the Inca Empire. Approximately 200 structures make up a city whose function was at once, religious, astronomical, agricultural and ceremonial.
Fun fact: Machu Picchu, "lost" for so many years, shows us a unique window into the ancient, highly advanced civilization of the Incas. For example, the masons of Machu Picchu did not use mortar in the building of their structures. Instead they relied on precisely cut stones, geometry and designated joints in the corners and foundations. Their best-built structures have withstood the passing of centuries, and even multiple earthquakes, without great change.
When to go: When wouldn't you go? Machu Picchu is incredible all year round.
Travel with Smithsonian Journeys: Visit the mystifying ruins at Machu Picchu on this Machu Picchu and the Galápagos tour, and get to see it all! Beginning in historic Lima, travel to the magnificent Sacred Valley to explore the stunning "Lost City of the Incas." An overnight stay at the intimate 31-room Belmond Sanctuary Lodge offers a rare opportunity to see this breathtaking World Heritage site after all the tourists have departed. You'll also explore the World Heritage sites of Cuzco and Sacsayhuaman and enjoy lunch with a gracious local family.
Embark on a three-night cruise of the Galápagos Islands, Darwin's "living laboratory," on a privately chartered ship. During guided shore excursions, observe giant Galápagos tortoises, Blue-footed Boobies, sea lions, iguanas and abundant bird life. You'll also be able to enjoy swimming, snorkeling and boat rides. Explore these exciting sites with naturalists and archeologists for an enlightening spin on the perfect trip!
What our travelers say: "This is a once in a lifetime trip — an outstanding travel and learning adventure." –Mary H.
Vacation with Lions in Tanzania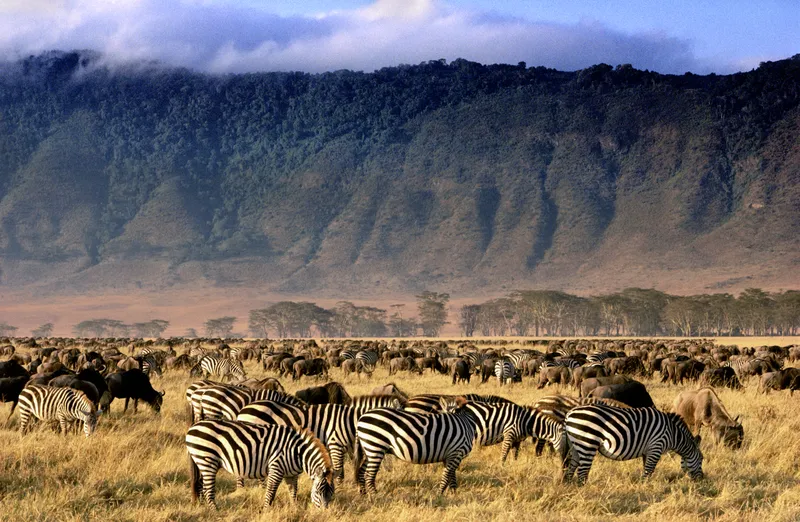 A great reason to go: Explore the vast Serengeti National Park, and try to catch a glimpse of the Big Five: lions, leopards, buffalo, elephants and rhinos!
Wildlife gem: The Ngorongoro Crater, designated a World Heritage site in 1979, is one of the largest calderas (a cauldron-like feature usually formed by the collapse of land following a volcanic eruption) in the world. It is host to an extremely high concentration of wildlife, including lions, elephants, buffalos and flamingos.
Fun fact: Every year, for a brief period of time, the legendary wildebeest and zebra migration passes through the Ngorongoro Crater. During this time approximately 1.7 million animals (predominantly wildebeest, zebra and gazelles) pass through the crater. Due to the abundant food source, this is also an excellent time of year to view large predators, such as lions and leopards.
When to go: While you could go to Tanzania all year round, we suggest avoiding the rains of March through May and traveling from June through October.
Travel with Smithsonian Journeys: Experience the breadth of Tanzania's riches, from the Ngorongoro Crater to the Serengeti, on a Tanzania Safari adventure, or take the whole family! Visit Arusha National Park with a game drive in search of leopard, zebra and giraffe. At the Ngorongoro Conservation Area, you'll stop at a local Maasai village, then descend to the floor of the magnificent Ngorongoro Crater, where you will encounter some 25,000 mammals, including elephants, black rhinoceros, lions, hippos and zebras.
What our travelers say: "The enormous sweep of the grasslands and plain was amazing, as was the symbiosis between such disparate creatures as the zebras and wildebeest. We watched a baboon jump on our Land Cruiser hood and proceed to unscrew an antenna." –Susan C.
Get Down with Wilderness in Death Valley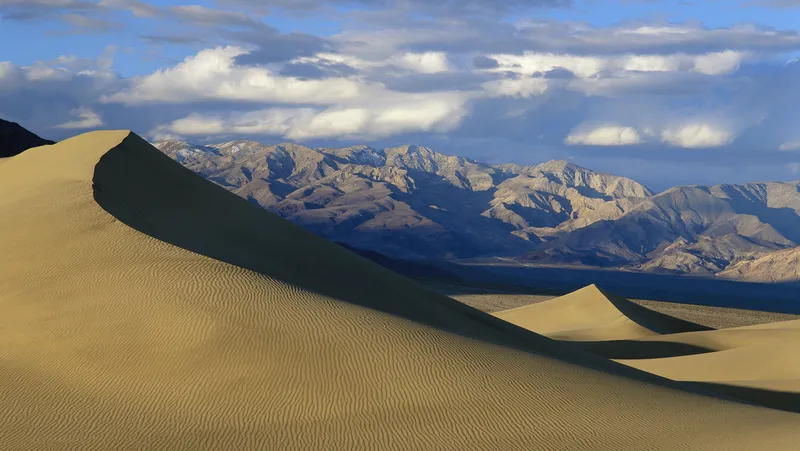 A great reason to go: The name may evoke a certain desire to travel anywhere else in the world, but rest assured that Death Valley's sand dunes, canyons, flying boulders, volcanic craters and even a couple of oases will win you over.
Natural gem: Hike through the Golden Canyon trail to the Red Cathedral, a series of stunningly steep cliffs made up of oxidized iron. You'll walk through geological history, dating back to 1.8 billion-year-old metamorphic rocks exposed in the Black Mountains!
Fun fact: Within Death Valley, the largest U.S. National Park outside of Alaska, you'll find Badwater Basin, which contains the lowest point in North America, at 282 feet below sea level. But dramatically, the basin lies in the afternoon shadow of 11,049-foot-tall Telescope Peak.
When to go: We recommend visiting between December and April, as temperatures in the summer months can top 120°F.
Travel with Smithsonian Journeys: Trace the valley's birth millions of years ago and discover how flora and fauna have adapted to this most magnificent and extreme environment on our Death Valley Adventure. During leisurely hikes accompanied by Smithsonian Journeys Expert and National Park Ranger Frank Ackerman, explore the valley's dramatically eroded ancient canyons, magnificent sand dunes, salt flats and badlands. View the orange, yellow and gold layers of ancient sandstone in the spectacular Golden Canyon and witness the massive Ubehebe Crater, site of a massive volcanic explosion. Take in a breathtaking sunrise at Zabriskie Point, and after watching the sunlight illuminate the Badlands and Manly Beacon, travel to Dante's View for a stunning panoramic view of Telescope Peak!
Jet-Set Around the World!
And just to add to your bucket list: For when you want it all, travel around the world by private jet!
A great reason to go: Why settle for one stop on your bucket list when you could see so much more? Indulge your inner travel bug, pack your bags and become the globetrotter you've always wanted to be!
World Heritage gems: Visit over nine World Heritage sites on this trip! Stand next to the Moai on Easter Island, take in the ancient ruins of Machu Picchu, explore the "Lost City" of Petra in Jordan, encounter incredible wildlife sightings on safari in Tanzania, snorkel the Great Barrier Reef, gaze upon the breathtaking Taj Mahal and uncover the secrets of Angkor Wat.
Fun fact: The Moai of Easter Island are huge human figures carved from rock between the years 1250 and 1500. Nearly half of these statues are still at the main quarry, but hundreds were transported from there and set on stone platforms called ahu around the island's perimeter. The production and transportation of the statues that were set up around the perimeter of the island are considered remarkably creative and physical feats given that the heaviest of them weighed 82 tons.
Around the World with Smithsonian Journeys: Jet across five continents and get up close and personal with some of the world's most exotic and legendary sites as you travel Around the World by Private Jet. In 2015 you'll travel with Don Wilson, Curator Emeritus of Mammals at the Smithsonian's National Museum of Natural History and former director of the Smithsonian''s Biodiversity Programs. Don has led tours for Smithsonian Journeys to most of the world's greatest natural history destinations, from Antarctica to Africa. He loves to share his passion for the natural world, and his easygoing nature, sense of humor, and excellent presentations have earned him much praise and a loyal following from Smithsonian travelers.
What our travelers say: "We could never thank you enough for organizing and executing daily sights and experiences that enriched our lives and made us feel like kids again - giddy with a sense of awe and wonderment." – John H.