Smithsonian Museums Will Remain Open in the Event of Government Shutdown
While the museums and the National Zoo will close on Christmas Day, they will operate as usual through January 1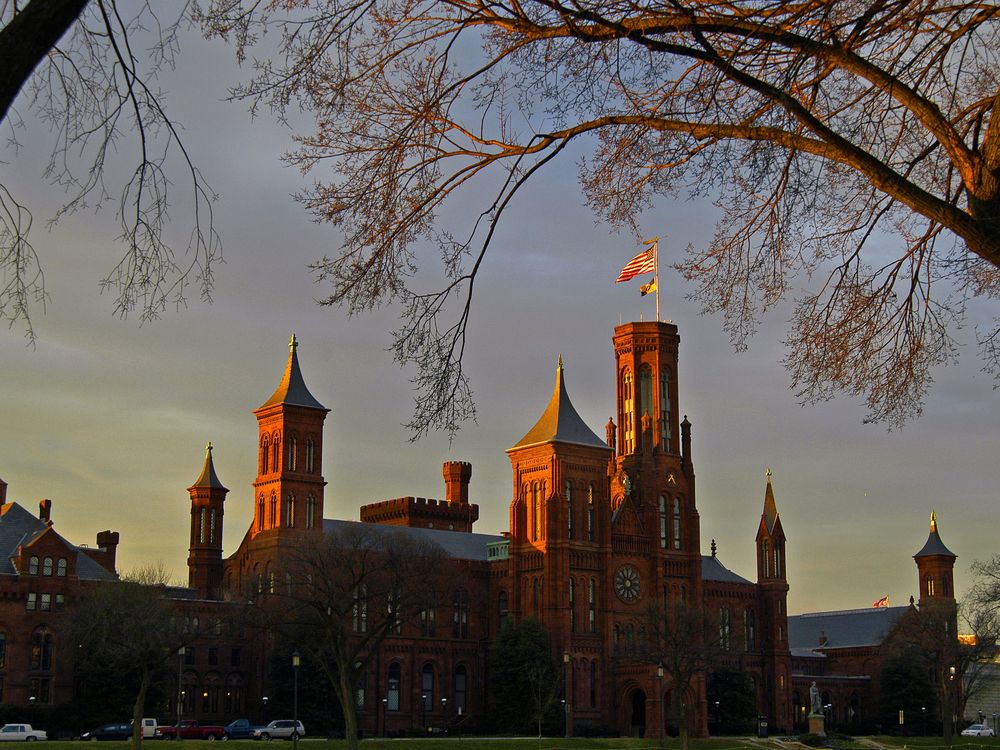 Smithsonian officials announced today that the Smithsonian museums and the National Zoo will not close in the event of a government-wide shutdown.
Over the holiday period, the museums will remain open as usual, except on Christmas Day, which is the only day of the year that the Smithsonian museums traditionally close. After January 1, officials plan to reevaluate the situation if the shutdown occurs.
The Smithsonian has 19 museums in Washington, D.C., and New York City. Most of the buildings open at 10 a.m. and close most evenings at 5:30 p.m. The Smithsonian American Art Museum and the National Portrait Gallery, located at 7th and G Streets, open at 11:30 and close daily at 7 p.m. The grounds of the National Zoo are open at 8 a.m. and visitors can still see the popular holiday Zoolights until 9 p.m. (Zoolights will be closed December 24, 25 and 31).
And the Smithsonian's National Museum of African American History and Culture, which recently announced a new policy for its timed-entry passes, will be also open with extended evening hours from December 26-29.
In a statement, Al Horvath, the Smithsonian's undersecretary for finance and administration, said that operations after the first of the year "will be forthcoming" and that officials would continue to monitor the developments of the government shutdown situation if it goes forward and provide additional information and guidance at that time.
In January 2018, a similar shutdown threat occurred, and Smithsonian officials used "available prior-year appropriations" for the lapse period to allow museums to continue operating and fund staffing for security and other significant positions throughout the museums and across the Institution. At the National Zoo, all staff responsible for the care and protection of the animals remained on duty.