Traveling to Europe's most magical cities almost always involves a stroll through winding, cobblestoned streets rich with history and a visit to at least one stunning art museum. One of the most exciting things about visiting Zagreb is that you can do both—at the very same time! The city has a rich public art scene, with pieces that use the historic fabric of the streets to tell stories about Zagreb's exciting past, and pieces on the cutting edge of contemporary art, speaking to the important part Zagreb plays in Europe's creative future.
Below, is a roundup of nine can't-miss outdoor art installations sure to inspire, delight and awe on your next trip to Croatia's capital.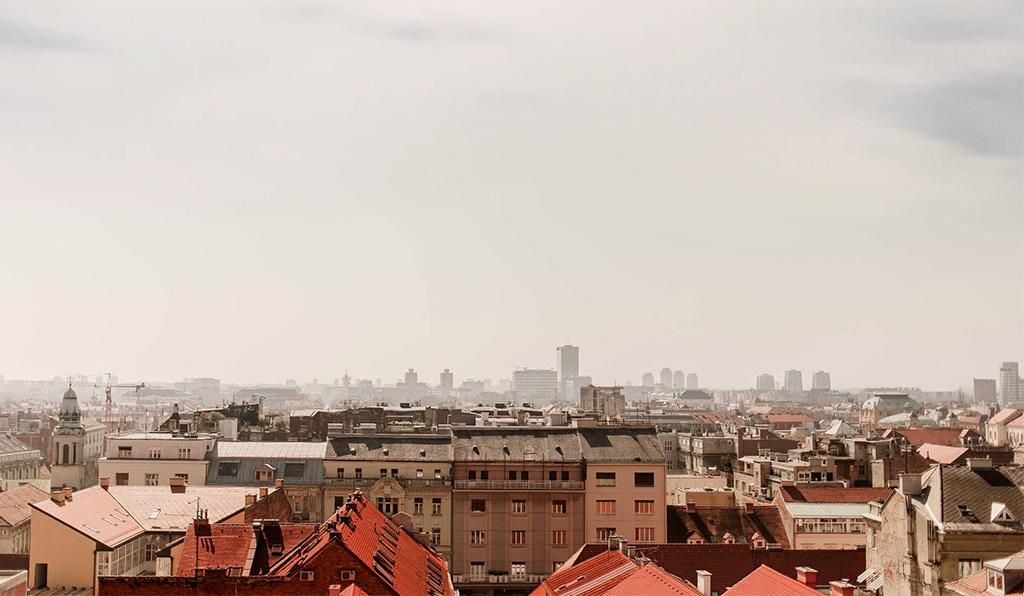 What if friends, partners, artists, and visitors could collectively awaken the creative, vital energy of Zagreb? And what if that awakening could become an annual part of the city's fall calendar? Those questions are answered with a resounding 'yes' by Artupuncture. Artists invited to participate by the Zagreb Tourist Board produced and debuted new works across the city, both at galleries (many of which stayed open later than usual for the event), and at the city's beloved markets. Artupuncture asserts that cities, like Zagreb, are living, breathing entities, and art is crucial to their continued flourishing.
The Academy of Fine Arts at the University of Zagreb showcased student work, speaking to the future of Zagreb's art scene, while BOIR on Dolac explored the ninety-year history of Zagreb's main market.
At Gallery Rally, art lovers took part in an interactive viewing session—using maps, visitors were encouraged to make stops at multiple galleries, winning a symbolic diploma at the final exhibition. In conjunction with 36 Mountains Studio, a new exhibition space in the center of Zagreb, eight young artists produced work that speaks to a new narrative about living, working, and creating in Zagreb. The "Art & the City – The Art Has Spoken" project turned the city into an open air gallery, using works by local artists to replace the visual noise of billboard advertisements with modern and contemporary art. 
The inaugural Artupuncture was a must-see event that kicked off a month of exciting art installations and activities, with September annually becoming the time to take in the exciting art of the city.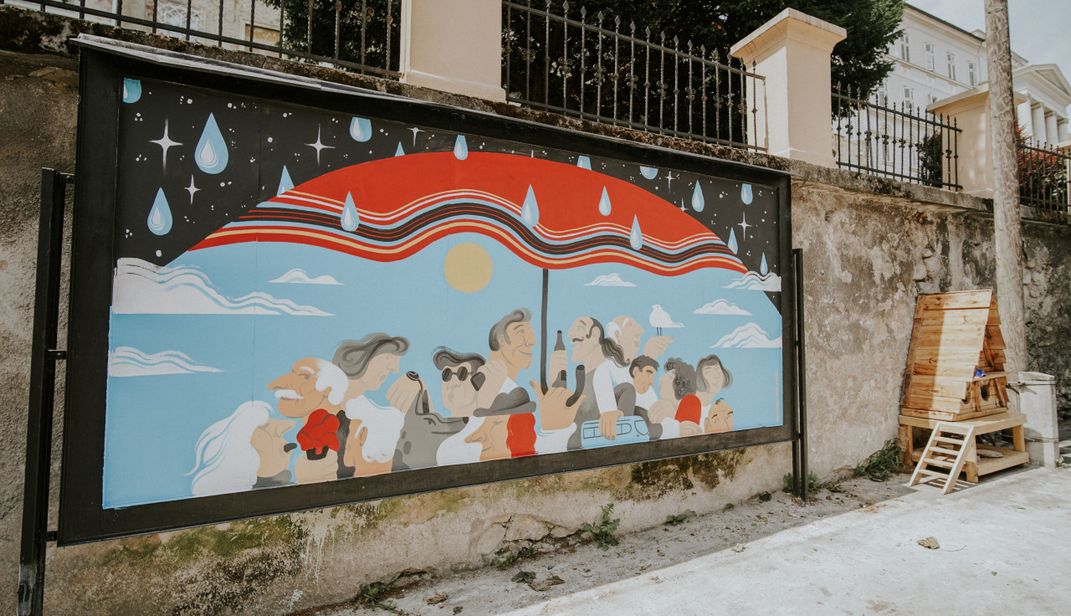 This year-round program will see some of Zagreb's most notable artists take over a space long ruled by the advertising industry: forgotten billboards and old panels scattered across the city. Every three months, three new works by Croatian artists will appear on billboards across the city, with one location being a surprise each cycle. With a focus on street artists who regularly create and add to murals across the city, Street Triptych is a chance for the art of Zagreb to literally be elevated to higher ground.
The Anti-Museum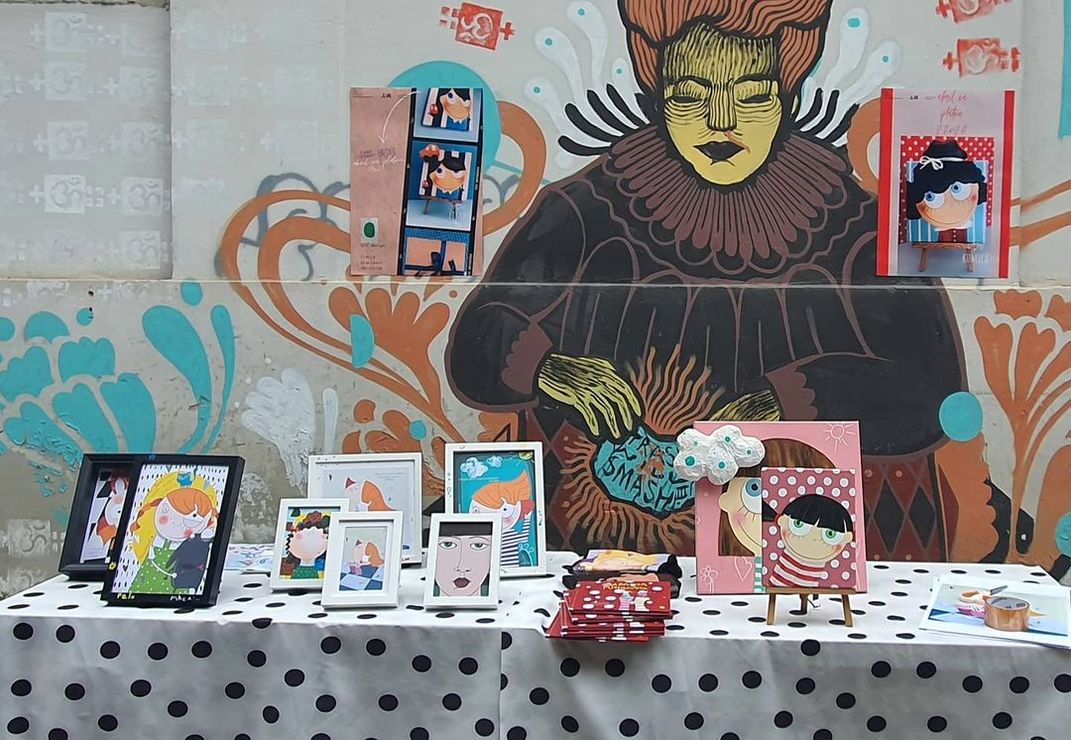 When it comes to museums, bigger isn't always better—just ask the talents behind the Anti-Museum, which includes an attraction known as the Smallest Museum in the World. It's founder, Vladimir Dodig Trokut, staged an unconventional art exhibit in his own apartment, and after the collection ended up in the garbage in the summer of 2020, his friends and associates rallied to save the pieces, now fully movable from location to location. While Zagreb has many grand museums (all worth visiting), the Smallest Museum in the World is fresh and fun, and encourages all who take it in to reconsider what a museum can be.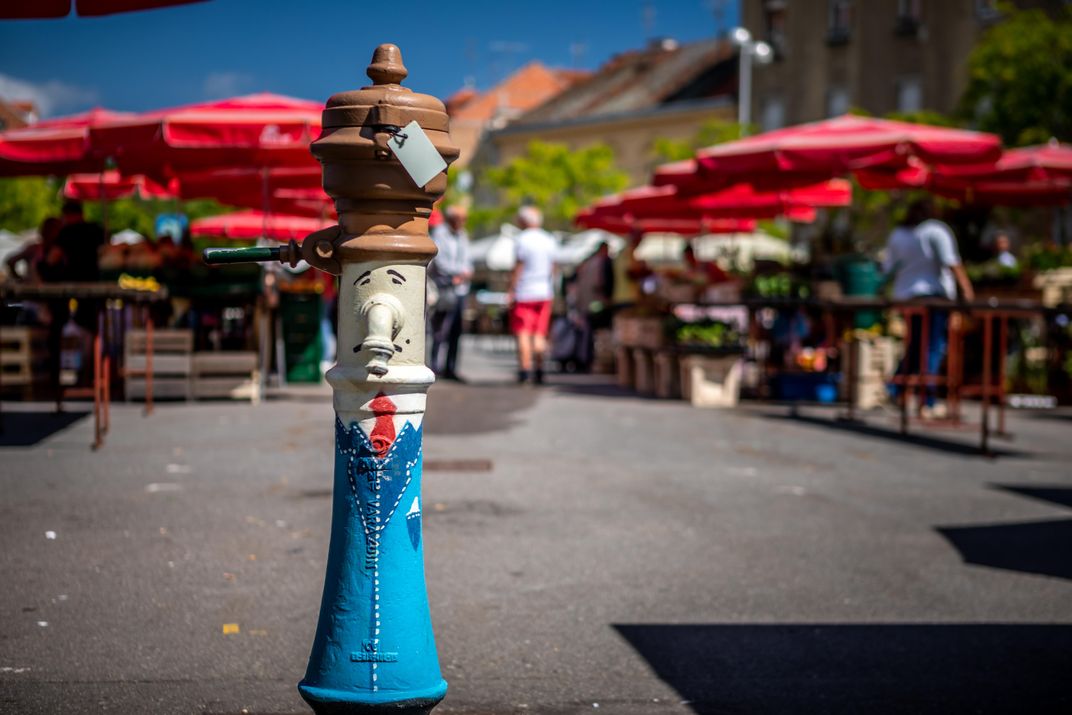 In the late 19th century, some of Zagreb's neighborhoods weren't connected to the city's main water supply. The solution was a series of pumps, that as the city modernized, quickly became forgotten. Ten years ago, a group of artists saw the potential of these artifacts, and used them to paint beloved characters from popular culture, thus creating the Pimp My Pump collecive. Today, each pump is its own unique work of art and a reminder to pay attention to the history that lives on the streets of this vibrant city. The project is also a commentary on sustainabilty; each pump is still fully functional, meaning neighborhood residents and visorts enticed by art can fill up reusable containers with clean, fresh water. 
A Walking Tour of the City's Street Art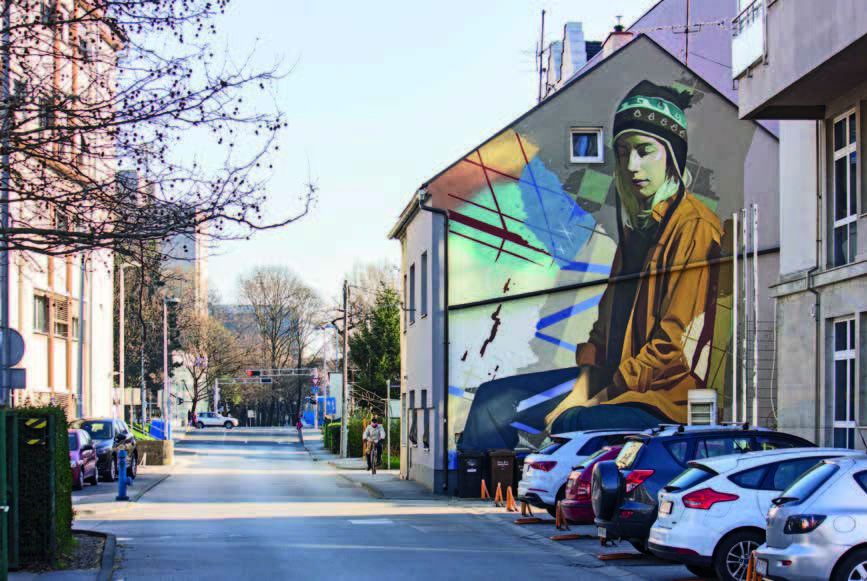 One of the most exciting things about walking around Zagreb is the art that surprises and delights on nearly every corner. A self-guided tour can include any number of one-of-a-kind installations, including Ribnjak Park's murals, and Club Medika, a collection of street art in a former industrial area where Technicolor Dream, by local artists Lonac and CHEZ 186 is one of Zagreb's most-photographed pieces. On Martićeva Street, Igor Taritaš's Stepenice ("Staircase") gives visitors the feeling of looking through a window into one of the city's apartments, bringing a bit of Zagreb's daily life to the foreground.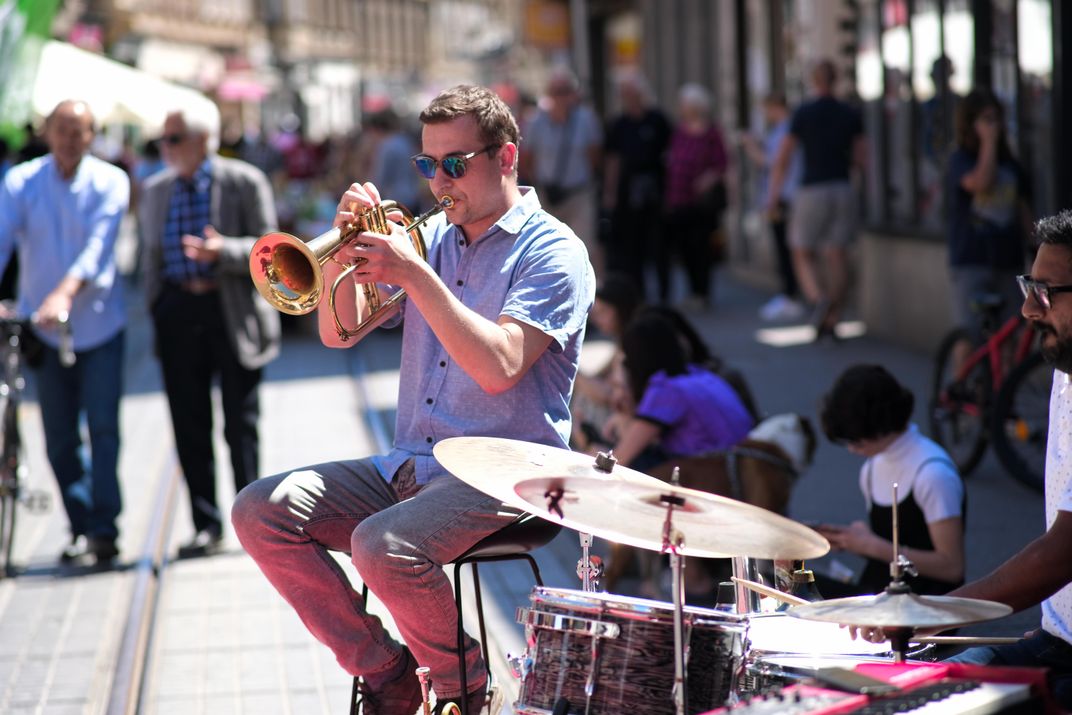 In Zagreb, everyone can be an artist—that's the mission behind the Ilica Q'art Project, which since 2018 has been inviting the city's residents to contribute to art projects that speak to the social and cultural issues that matter to Zagrebians today and will matter to Zagrebians of the future. Streets in the city center are shut down, with performances, workshops, and even new pop-up street markets staged by and for everyone who loves Zagreb's art community.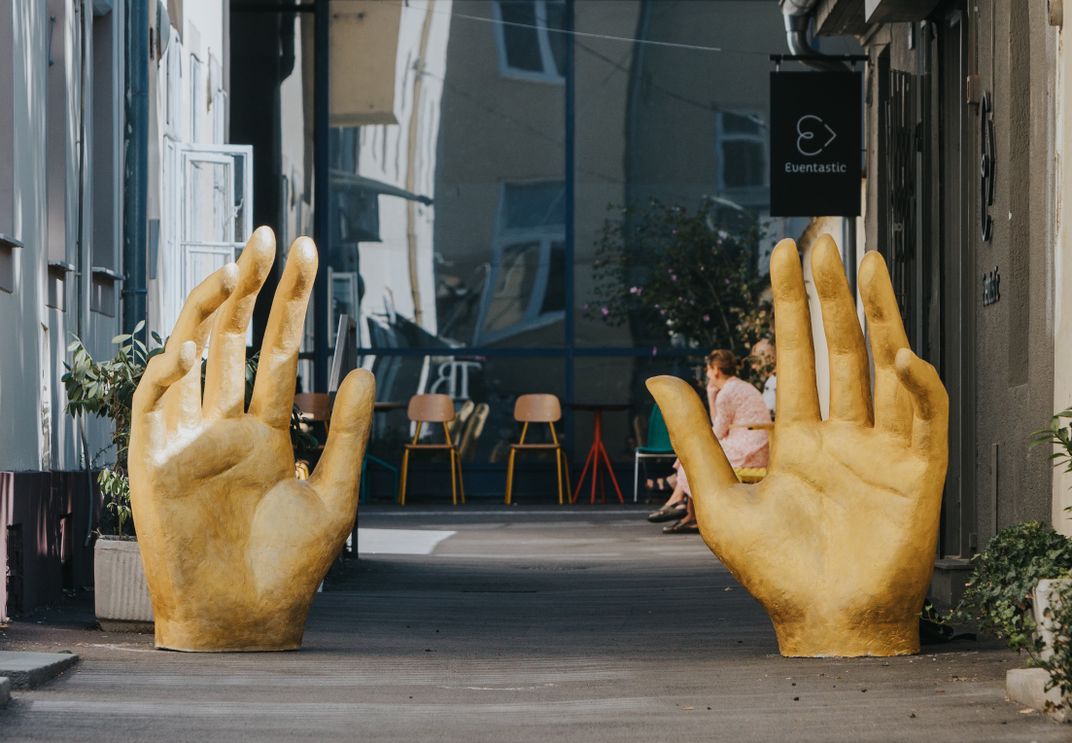 Organized by Ana Mikin and Tina Kovačićek, who work under the name Nas Dve (Us Two), Okolo//Around turns the city into a series of small artistic explorations that can be consumed by anyone specially seeking them out and anyone who happens to pass by. Some of the pieces are interactive, like The Riddle of the Future, which invites visitors to solve an artistic puzzle, while others, like Katz Platz, is a whimsical fantasy about a very special group of cats. The founders focused their energy on places people might otherwise not notice—the treetops of the city's parks, hidden alleyways, and quiet corners of Old Town Zagreb.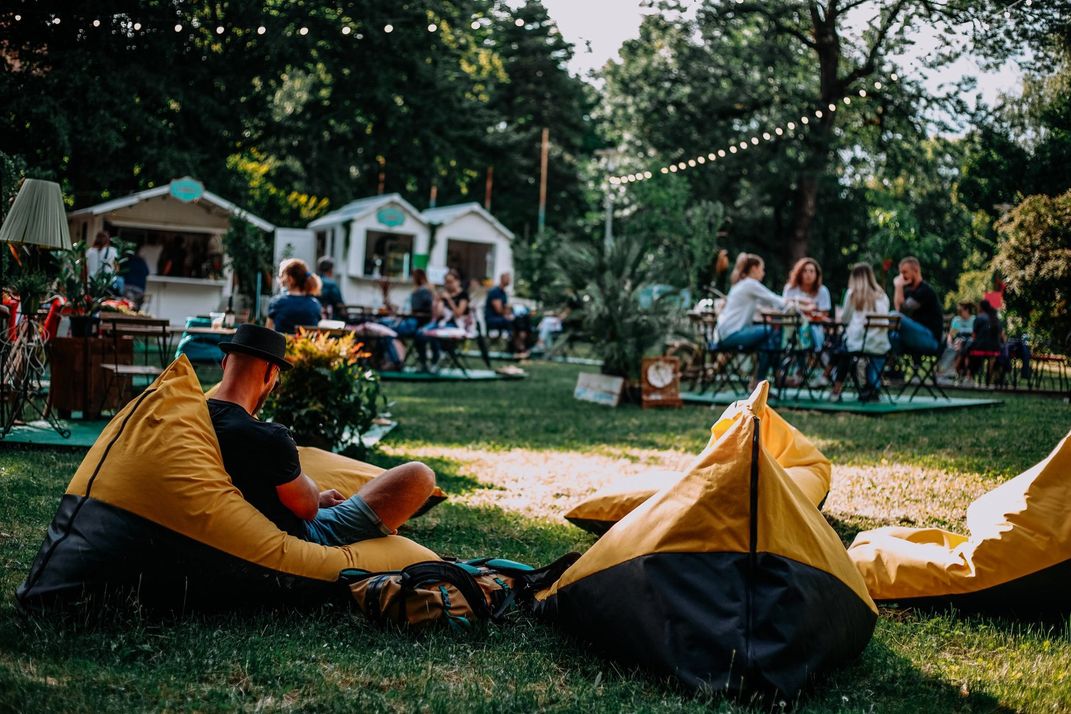 In 2016, Ribnjak Park was an abandoned space in the center of Zagreb. Today, it's home to one of the city's earliest and most important public art spaces, functioning as an outdoor gallery where free events—including workshops, film screenings, yoga, and drawing classes—abound. The park, known as Art Park, is filled with green space, and invites visitors to relax with a cold drink or a good book, enjoying the art while they admire the natural beauty of Zagreb in the spring, summer, and fall months.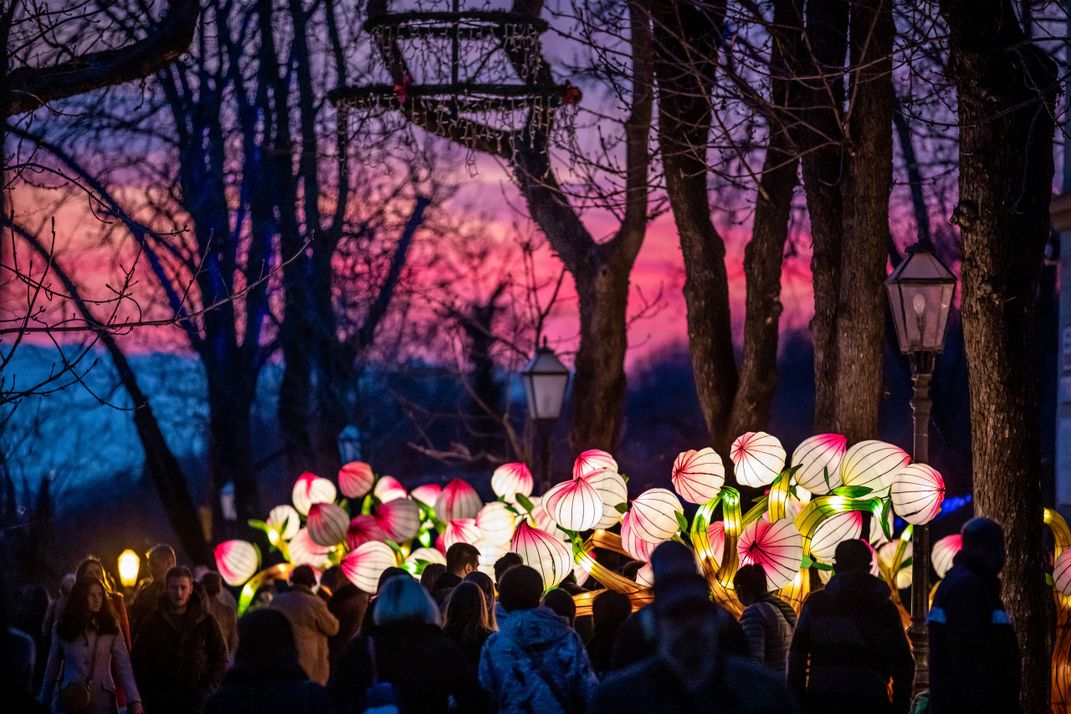 The Festival of Lights is four days of fun and celebration, a chance for Zagreb to cast off the chill of winter and look forward to the bloom of spring. The city comes alive, as landmarks, monuments, and public squares become a glowing stage where local and international artists produce installations that use various forms of light that shine brightly against the dark evening sky. It makes going out on the town in Zagreb especially magical, as walking to dinner or drinks is set against a twinkling backdrop of thousands of bulbs.