Charleston is one of America's most beloved historic cities, and part of the appeal is that travelers don't just visit the sites and spaces of centuries past—they sleep in them. Over the last half-century the city has seen a number of historic buildings reinvent themselves as boutique hotels, offering guests all the luxuries of today and a peek into the 18th century, the 19th century, and even the mid-century modern heyday of the 1960s. Kristopher King, executive director of the Preservation Society of Charleston, says the city's historic hotels are a key part of its investment in its own history: "for many decades the idea was, restore it and they will come, and no one did it better than Charleston." He also points to Charleston's historic hotels as an investment in a sustainable future, noting that "it's reusing existing buildings. It's obviously a much more green approach, but I think it also offers a more unique experience to visitors, by creat-ing a more obvious connection with the historic and cultural experience Charleston offers."
Read on to learn about five hotels bringing history to life every night in the heart of Charleston:
The Dewberry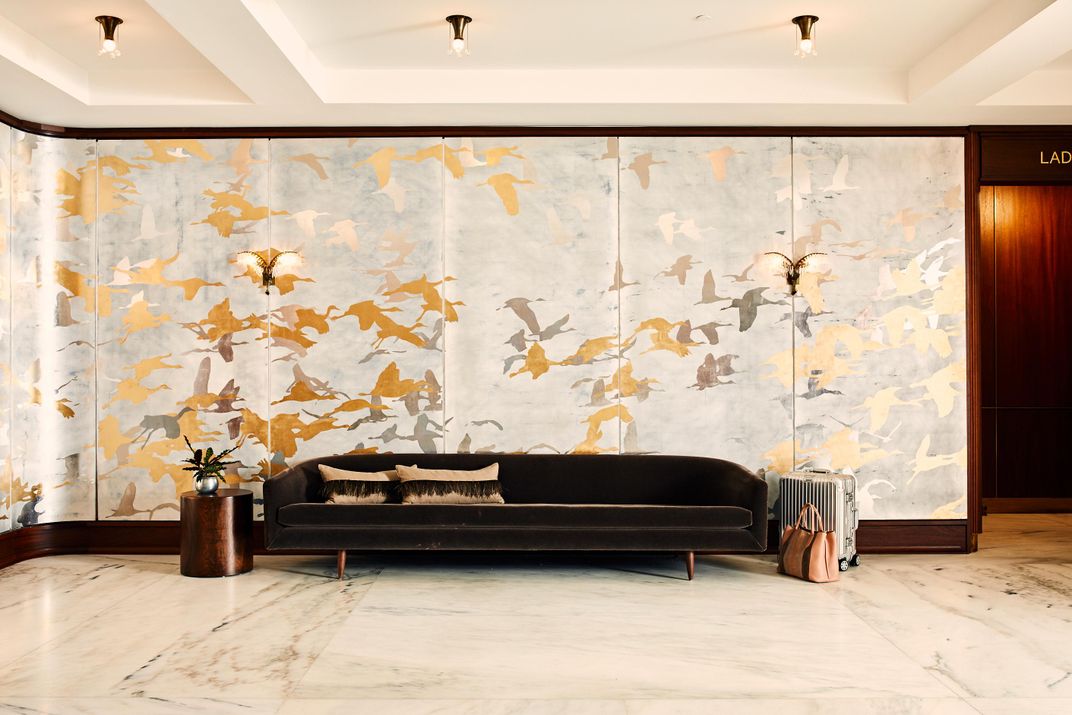 A rare mid-century modern gem in the heart of Charleston's historic district, this hotel was once the L. Mendel Rivers Federal Building, constructed in 1964 at the behest of President Lyndon B. Johnson. The first major federal office building constructed in South Carolina after WWII, the Dewberry was abandoned after damage from Hurricane Floyd in 1999, and sat empty until its founder, John Dewberry, had a bold vision for bringing the space back to life as a hotel that would both preserve a piece of mid-century Charleston history and speak to the city's future as a destination for visitors from all over the world. LEED-certified, the hotel, open since 2016, has 155 rooms and a contemporary Southern-inspired restaurant.
John Rutledge House Inn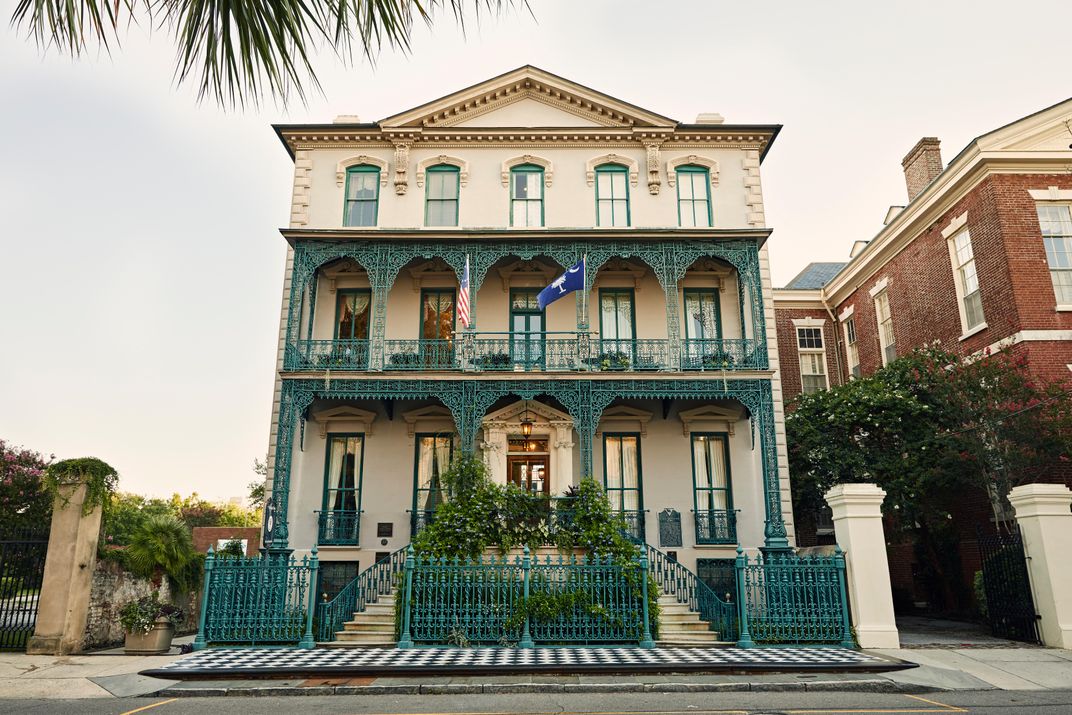 Operating as an inn since the late 1980s, this building's history stretches back much farther, more than 200 years, to be exact. Constructed in 1783 as the home of John Rutledge, a signer of the Declaration of Independence, today the hotel has 19 rooms and suites, each with its own specific charm; one room, on the third floor, was once the target of a Union Army cannon. "From 12-foot high ceilings to Italian marble gas fireplaces," says owner Michelle Widman Woodhull, "John Rutledge House Inn naturally immerses guests into an era bygone. We believe in the importance of sharing the many stories that live within the wall of our inn, and our guests do too!" In the second-floor ballroom, guests can peruse historical artifacts in a space once visited by George Washington while sipping freshly-made lemonade, and before bed, cozy up in front of one of the hotel's Italian marble fireplaces with a snifter of brandy.
The Mills House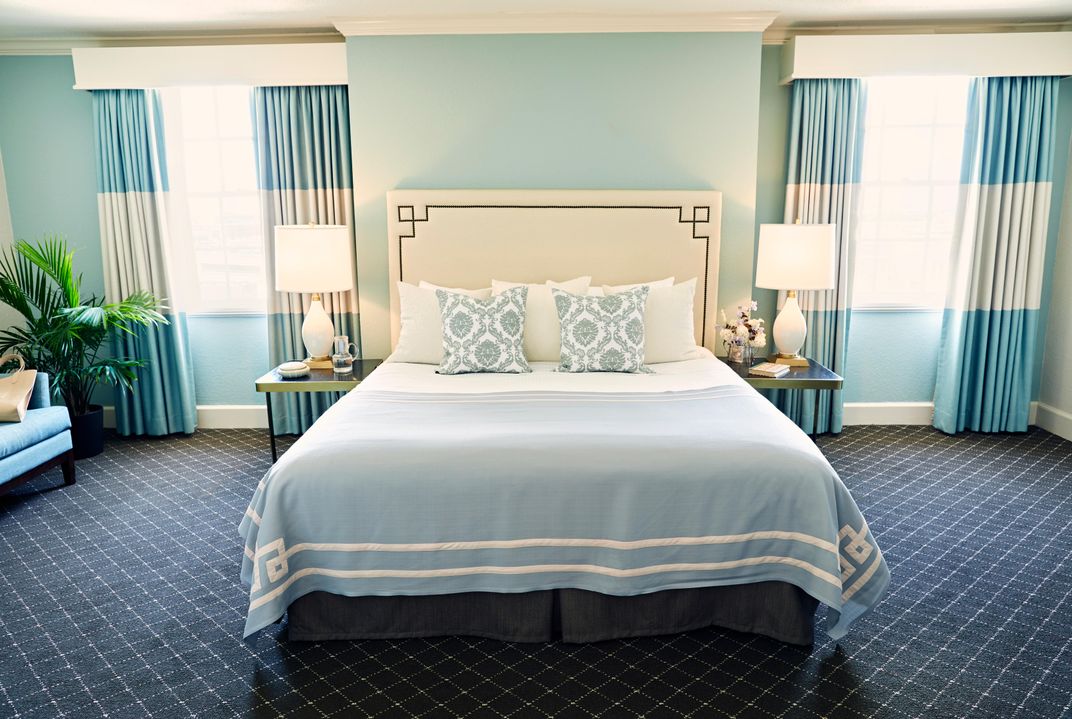 Walking down Meeting Street, one of historic Charleston's main thoroughfares, it's impossible to miss the Mills House; for one, its bright pink facade has been a pop of color on the street since its original construction in the mid-19th century. The building that stands on the site today is a replica of the original structure, and one that adheres faithfully to the original building, with iron work and cornices preserved and reused. The hotel's vibe is one of southern charm and classic elegance—think courtyards connected by gated arches and terraces from which guests can bask in the warm sun and breathe in the cool nighttime air. The onsite restaurant, Barbadoes Room, specializes in seasonal-forward dishes, and the hotel itself is within a stone's throw of some of Charleston's most-beloved historic sites and public spaces.
Planters Inn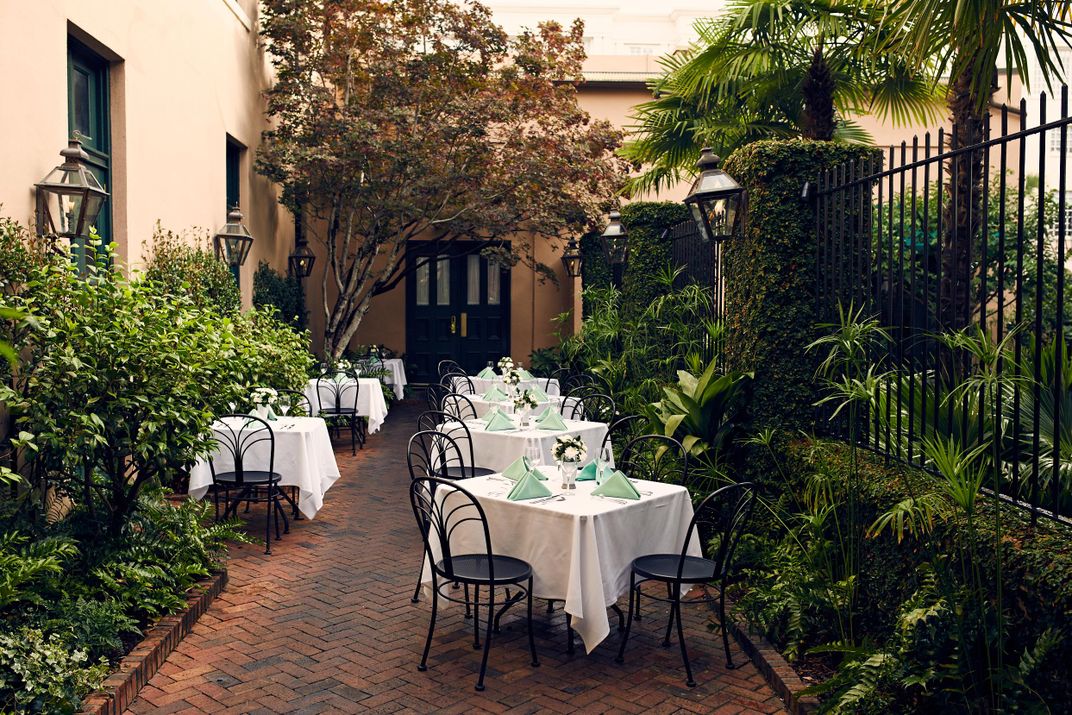 The original Planters Inn, located on the site of the current Dock Street Theatre, began welcoming travelers in 1803 with a simple promise: to "accommodate country gentle-men and their families with boarding and lodging." Today, the new Planters Inn, situated in the heart of historic Charleston, hosts travelers with a particular interest in American furniture and handicrafts; it's the only hotel in the United States to be furnished exclusively with décor from Baker's Historic Charleston Collection, including (but not limited to!) an old-fashioned four-poster bed in every room. The building itself was once a mid-1800s shopping destination for Charlestonians and visitors alike, who came to 112 North Market to pick up everything from harmonicas to whalebone petticoats. A longstanding member of Relais & Châteaux, the Planters Inn underwent a multi-million dollar restoration and renovation that turned it into one of the city's most popular boutique hotels. General Manager Jana Koebrick says guests especially enjoy the hotel's courtyard, an oasis in the middle of downtown Charleston: "featuring established botanicals native to the area, a reflective fountain and café tables, guests find their way here for a cup of coffee while they read a book or have a slice of our amazing Coconut Cake," she says. "You can feel the hustle and bustle of the city melt away as soon as you enter the gate."
20 South Battery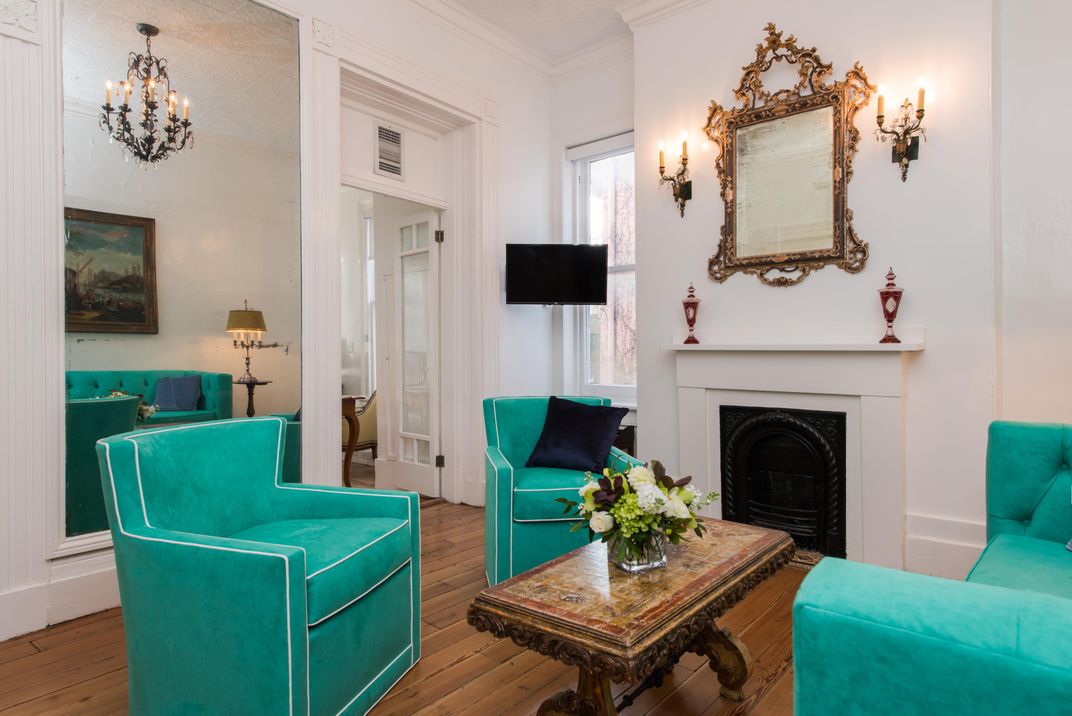 Once a private residence, this 19th century building was purchased by Samuel N. Stevens for the princely sum of $4,500. Remodeled after the Civil War by an architect given the task of turning the building into something that would look more at home on a well-to-do street in New York City, additions included a mansard roof and a ballroom used for high-level political conferences. In the 1920s, the property functioned as a boardinghouse, and today it is a boutique hotel where no two rooms are alike. The heart of the hotel is its wide front porch, perfect for sipping morning coffee or pre-dinner cocktails. With just 11 rooms and suites, each guest is the recipient of the hotel's signature brand of personalized Southern hospitality, charming visitors since the early 1990s.