Wintry wonderlands are an essential backdrop to any Christmas carol (and Christmas dream), but in Zagreb each December, they come to life, as the city welcomes the Christmas season with excitement and enthusiasm. Imagine costumed performers and vendors selling spiced wine on every corner, and lights twinkling with magic in every window. The crisp air is perfumed with the scent of sweet Croatian treats fresh out of the oven, and from ice skating to live DJ sets, entertainment for the whole family abounds. 
While Christmas in Zagreb looked a little different in 2020, this year the holiday season is back with plenty of cheer. Whether you're celebrating in person or from the comfort of your own home, Christmas Zagreb-style is sure to inspire family traditions and beloved memories for years to come. Below, we've rounded up some Christmas-themed activities that make celebrating in Zagreb a fairy tale come true. 
Experience a Classic Christmas Market with Advent on Zrinjevac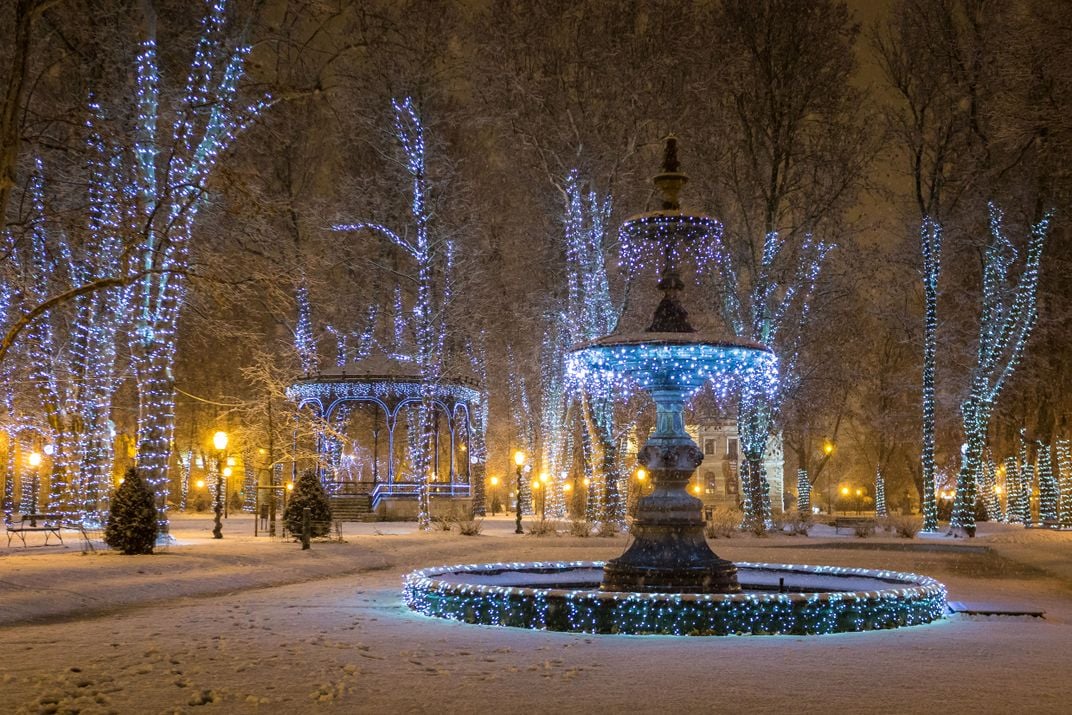 What's more magical than a Christmas tree adorned with shining lights and heirloom ornaments? Try 220 of them alit at once, a scene from Advent on Zrinjevac, a classic Christmas market in the heart of Zagreb. Here you'll find the Christmas kids of all ages dream of, with seasonal music creating a soundtrack to your stroll through the streets. 
Ski Into the Season on Zagreb's Slopes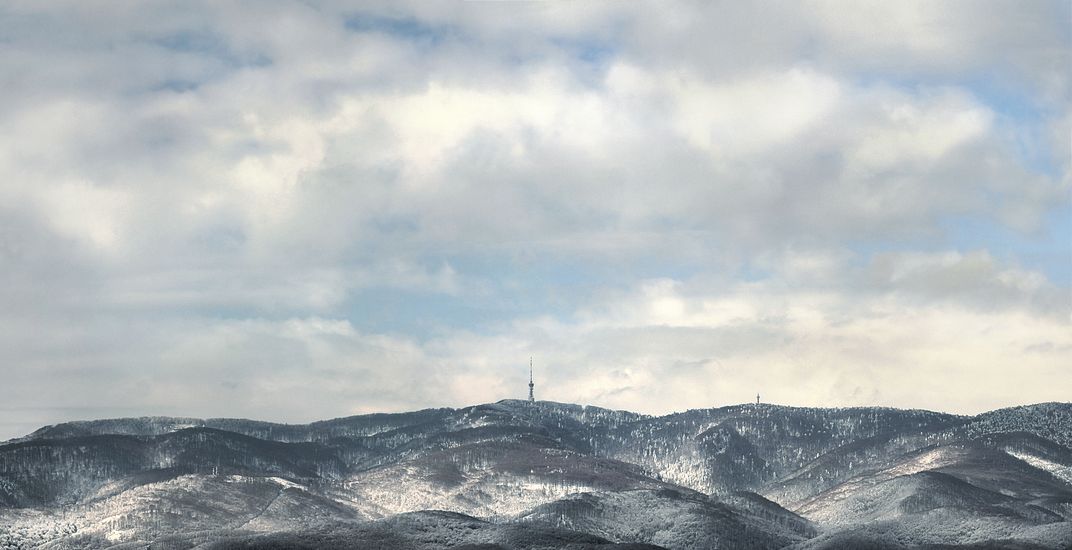 For those up for a quick trip, a winter wonderland awaits just outside Zagreb on the northern slopes of Mount Medvednica. Only 10 kilometers outside the city lies Sljeme Ski Resort, a premier ski destination complete with kilometers of trails, cable cars, and lights for nighttime skiing. Each January, the resort plays host to a thrilling ski race known as the Snow Queen Trophy Competition, named in honor of the Zagreb ski legend, Janica Kostelić. In past years, the race has gathered as many as 20,000 spectators, making it among the most visited women's race in the World Cup. The atmosphere is vibrant with boisterous cheering, delicious food and warm drinks; the winning skier is crowned with a handmade, engraved crystal crown and even sat atop a throne! Whether you're a lover of sport, or a ski-slope-dabbler, a trip to the slopes is a Christmastime experience not to be missed. 
Experience A Captivating Live Nativity Scene at Zagreb Cathedral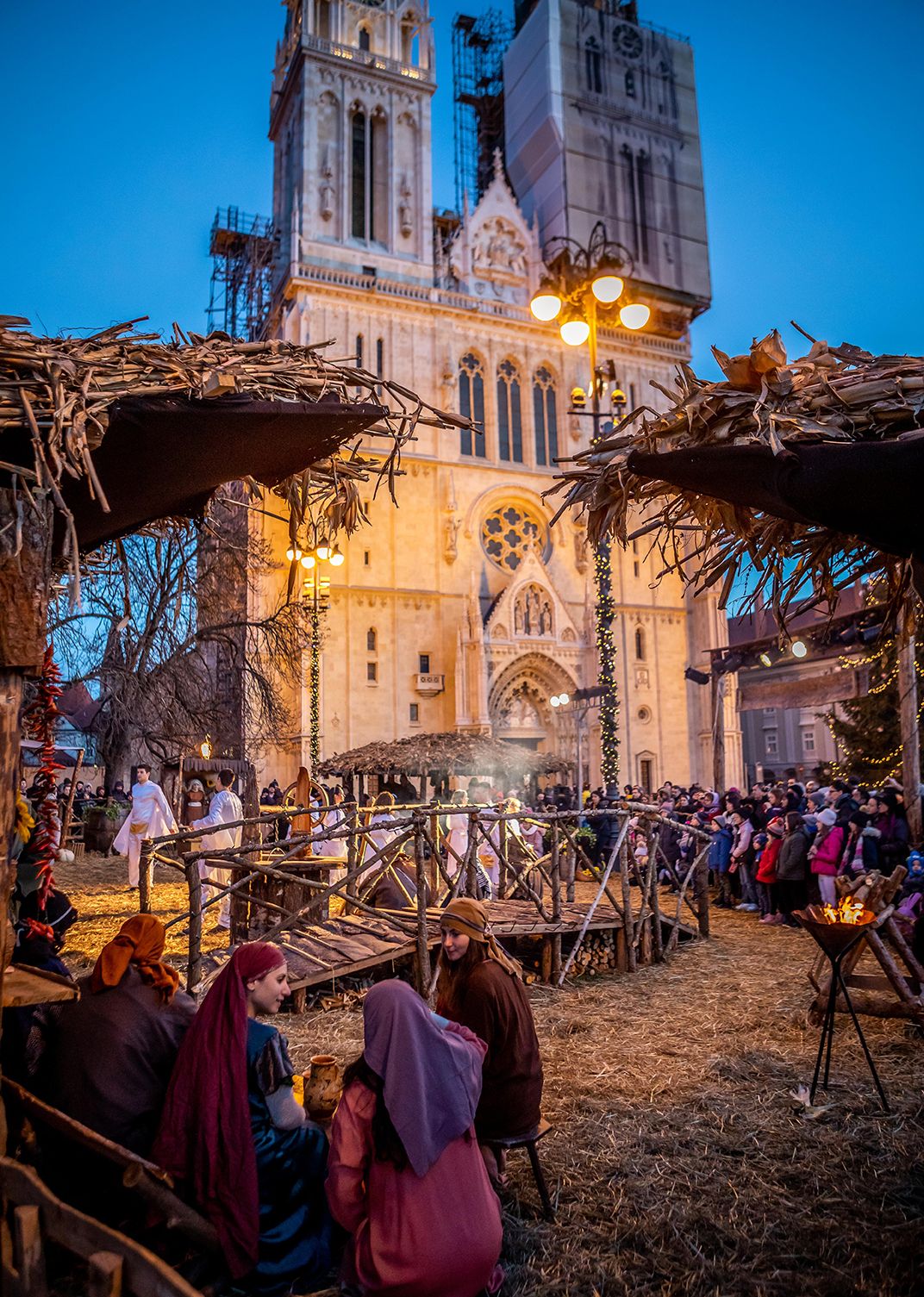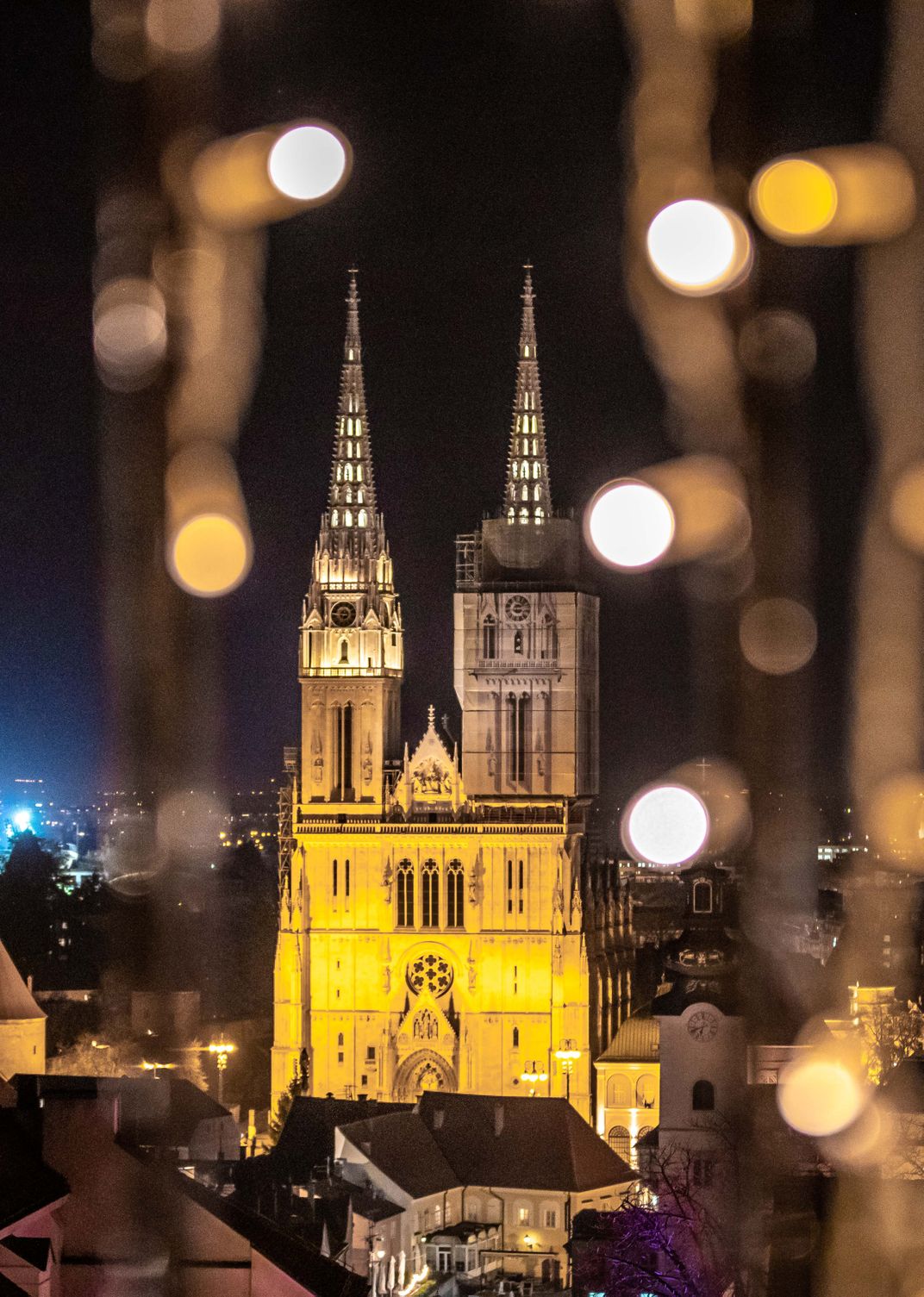 Zagreb Cathedral, on Kaptol in Upper Town, traces its origins to the 13th century, and is one of Croatia's most popular landmarks. At Christmastime, the space in front of the cathedral hosts a moving, live Nativity scene, where actors from a local community group recreate the sights and sounds of the very first Christmas. With performances in the late afternoon and at twilight, it's a unique experience—complete with live farm animals!—that brings locals and visitors alike together during a very special time of year. 
Find One-of-a-Kind Christmas Gifts You'll Love to Unwrap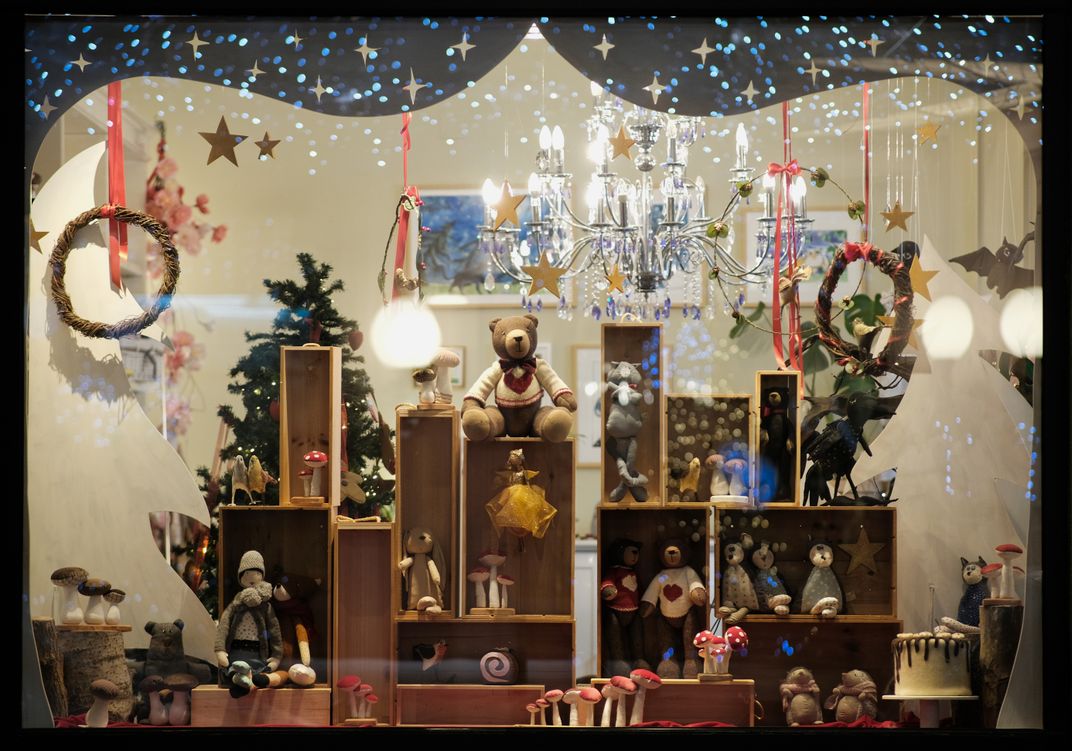 The Christmas season is about more than gifts, but if you're shopping—for friends, family, or even a special treat for yourself—Zagreb is the place to be. The city's Christmas markets are filled with handmade toys, woodworks, clothes, ceramics, glass, maps and other traditional products that will remind you and your loved ones of Zagreb for years to come. From hand-carved wooden toys from the Hrvatsko Zagorje region to licitar, the heart-shaped cookie used in many Croatian Christmas displays, there's a unique Croatian souvenir sure to make everyone on your list smile (and perhaps begin planning a Zagreb trip of their own!). At many Zagreb shopping destinations it's easy to make an afternoon or an evening of it, with warm cocktails and hot mlinci, a festive pasta dished served with roast turkey.
Catch a Concert from Zagreb's Christmas Balconies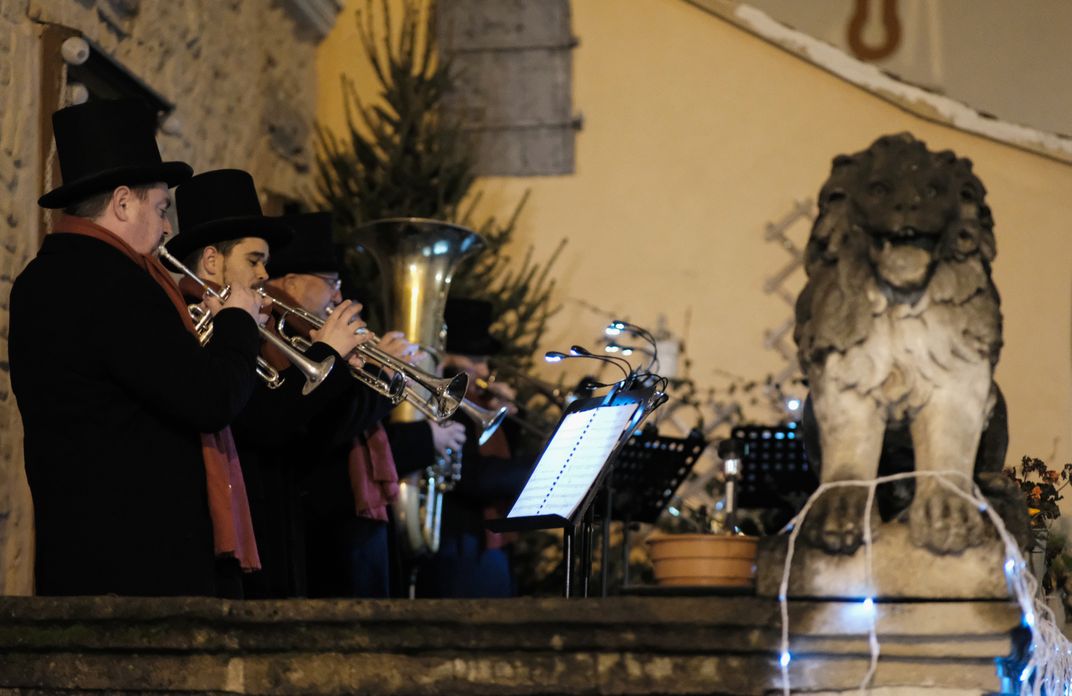 What's Christmas without a little music? In Zagreb, the six-piece ensemble, Ad Gloriam Brass, holds concerts on the balconies of Zagreb, making it easy to gather in the city's squares with a snack and a cup of spiced wine to soak in the holiday tunes. An especially popular listening spot is the Croatian National Theatre, a dramatic Beaux-Arts building that has been a huge part of culture in Zagreb since it opened in the late 1890s. 
Fuel Up for the Journey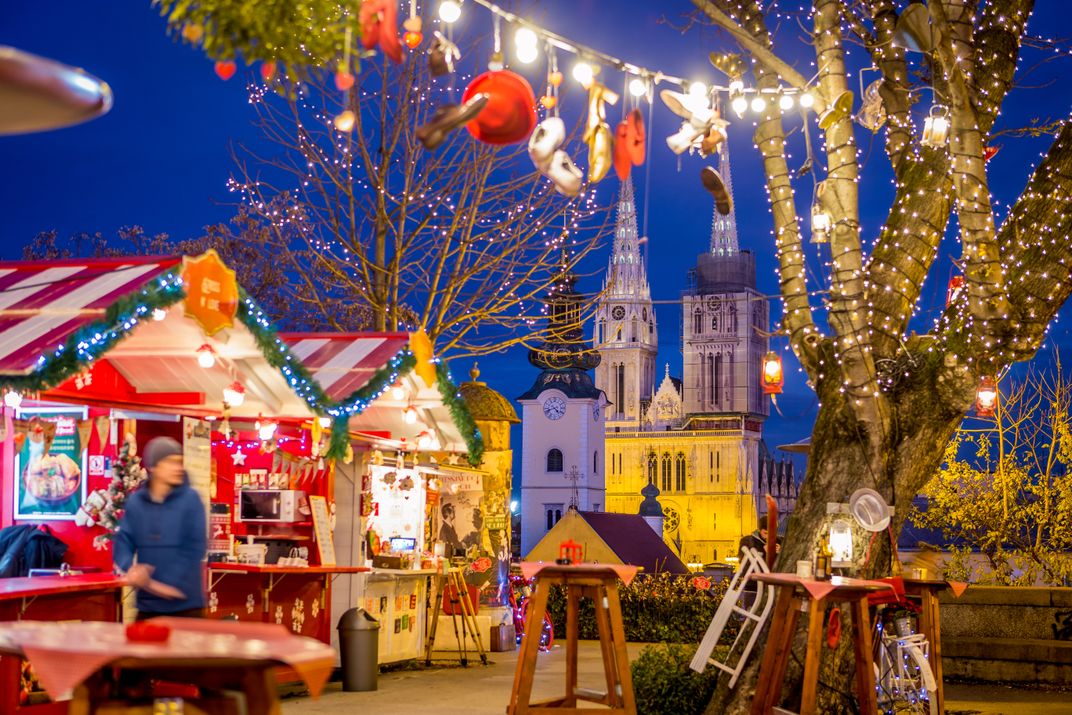 You'll never leave Zagreb hungry, and this is especially true of the Christmas season, where hotels, bars, and restaurants across the city produce menus of seasonal delicacies and cold-weather treats that are the perfect accompaniment to a day of sight-seeing and merrymaking. Food stalls are a great place to pick up kabasice, a sausage you can eat on the go. Try krpice sa zeljem, a pasta and cabbage dish sure to keep you warm well into the night. For sweets, try medenjaci (honey biscuits) or fritule (traditional fritters), which come piping hot out of the oven to warm bellies and hands alike. And to drink, a steaming cup of kuhano vino, or mulled wine, has all the spices you associate with Christmas—perfect for sipping as you're bundled up during an ice-skating adventure or a trip to hear live Christmas music in one of Zagreb's historic squares. 
Celebrate Virtually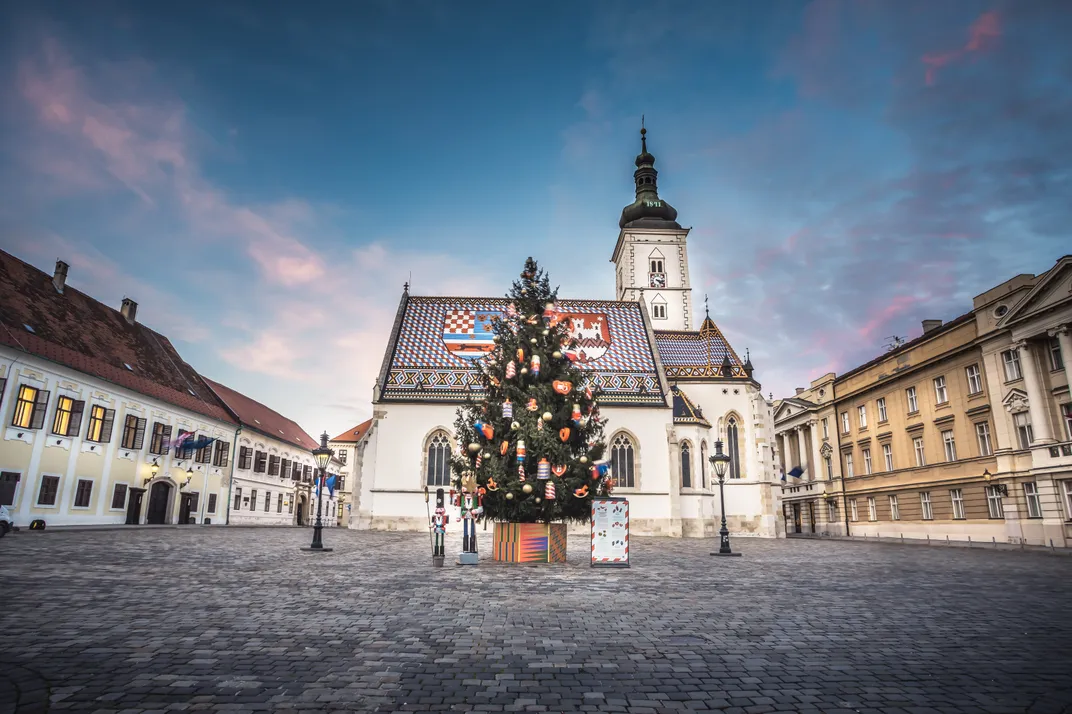 For those who want to celebrate virtually, there are many options this year for enjoying a safe, healthy Christmas in Zagreb—as a bonus, it makes taking in the city's famed Christmas culture possible even if you're not leaving home! Using augmented reality, collect toys from markets all over the city, and check in on various streaming services to see concerts and performances live—the best seat in the house is guaranteed! Watch the virtual exhibition of Nativity scenes from Zagreb churches online.