Zora Neale Hurston: A Heart With Room for Every Joy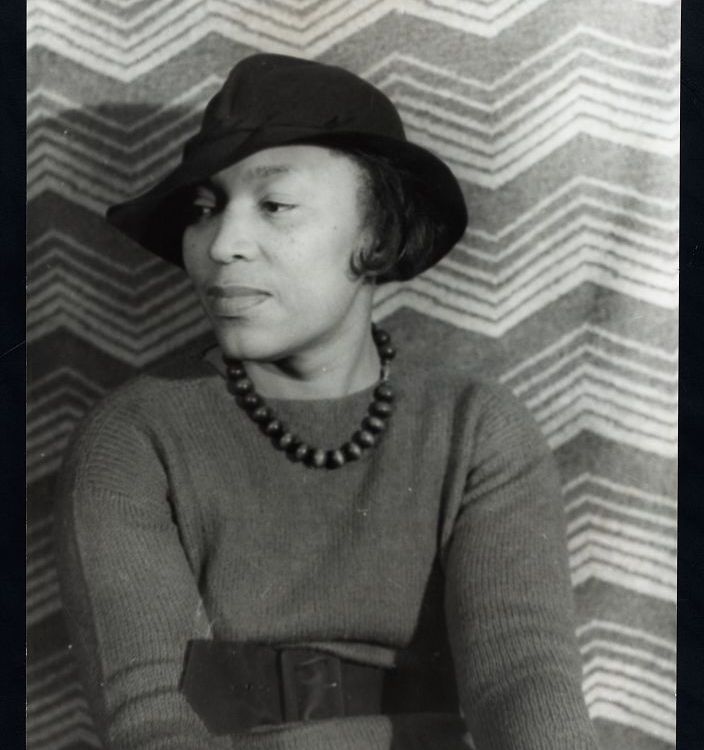 Zora Neale Hurston was a woman of many talents. Born in 1891, she earned a BA in anthropology at Barnard College and her work documenting African American culture and folklore in the American South earned her a prestigious Guggenheim Fellowship to continue her ethnographic studies. Hurston also forged a literary career at the height of the Harlem Renaissance writing plays, short stories and a string of four novels—including her masterwork, Their Eyes Were Watching God. By the early 1950s, she was working odd jobs and living in poverty. All her books had gone out of print and she died in obscurity in 1960.
Thanks to a 1975 article by Alice Walker (The Color Purple), Hurston's body of work finally started receiving the attention and respect it deserved.
Hurston was commemorated at the Smithsonian American Art Museum with a screening of the documentary film, Zora Neale Hurston: A Heart with Room for Every Joy. It was succinct survey and celebration of her life and work, and a pleasure to watch if only to hear Harvard professor Henry Louis Gates, Jr. discuss, contextualize and defend Hurston's writing. (And if you haven't already, check out his excellent African American Lives series on PBS.)
I was, however, a little surprised that no one mentioned the 1991 discovery of Hurston's unpublished collection of folklore from the Gulf States discovered in Smithsonian's National Anthropological Archive. But this is a minor quibble. (And those writings were finally published in 2001 as Every Tongue Got to Confess.)
Thankfully, Their Eyes Were Watching God is making it on reading lists all over the country. I first read it my junior year in high school and absolutely loved Hurston's razor wit and beautiful insights into the human condition. (Only two books have ever gotten me misty-eyed: Steinbeck's Of Mice and Men when Lennie gets plugged, and Eyes, with the mythically tragic romance of Janie and Tea Cake.) I'm currently rereading Eyes and have her other novels sitting on my bookshelf, awaiting consumption. If you haven't already been exposed to Hurston, I can't urge you enough to start reading her work. If you're not moved, please try to find your pulse.
Are there any authors or specific books that have left an impression on you? Start a discussion in the comments area below!
(Photograph by Carl van Vechten, courtesy of the Library of Congress)