Why We Need to Understand Frederick Douglass Now More Than Ever
The great orator was a branding genius, and a new exhibition at the National Portrait Gallery showcases his motivations
Frederick Douglass' trajectory from an enslaved laborer to a globally recognized statesman is a study in tenacity and self-determination.
Inside a hall at the Smithsonian's National Portrait Gallery in Washington, D.C., a new exhibition compiles an impressive variety of images and objects that evoke the renowned abolitionist's life, work and legacy.
Douglass believed that humans continually shift and change, never staying static, and the show, "One Life: Frederick Douglass"—guest curated by John Stauffer, an expert on slavery and abolitionism at Harvard University—explores the curiosity and ideals that drove the activist's constant evolution as a thinker, writer and orator.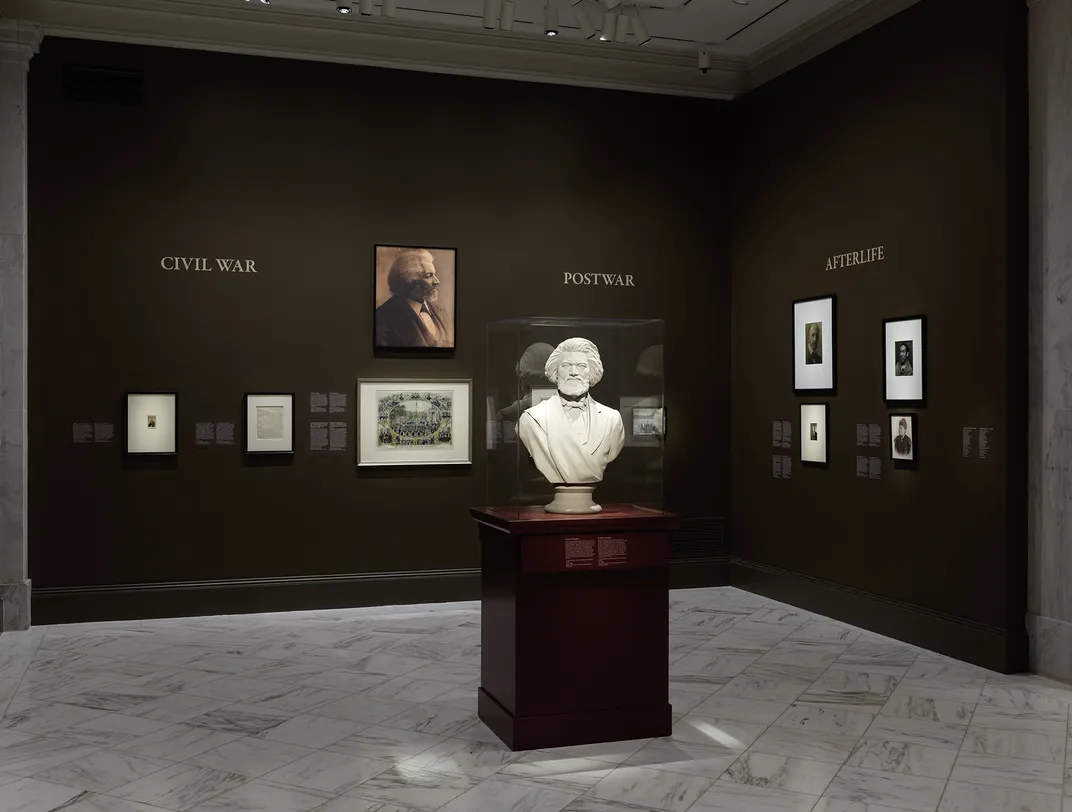 The timing of the exhibition feels right for a fresh look at Douglass, because, as Stauffer explains, social movements over the past few years have made Douglass' ideals especially relevant.
"Particularly with the rise of Black Lives Matter and the George Floyd murder, more and more Americans who had never really thought about race or slavery recognize for the first time that they're foundational to the United States and the American experience," he says. "Douglass was the pre-eminent African American in the 19th century. He was, in my opinion, the greatest nonfiction writer, and he's also the most photographed American of his time. … Had it been even 15 years ago, there would not be nearly the interest."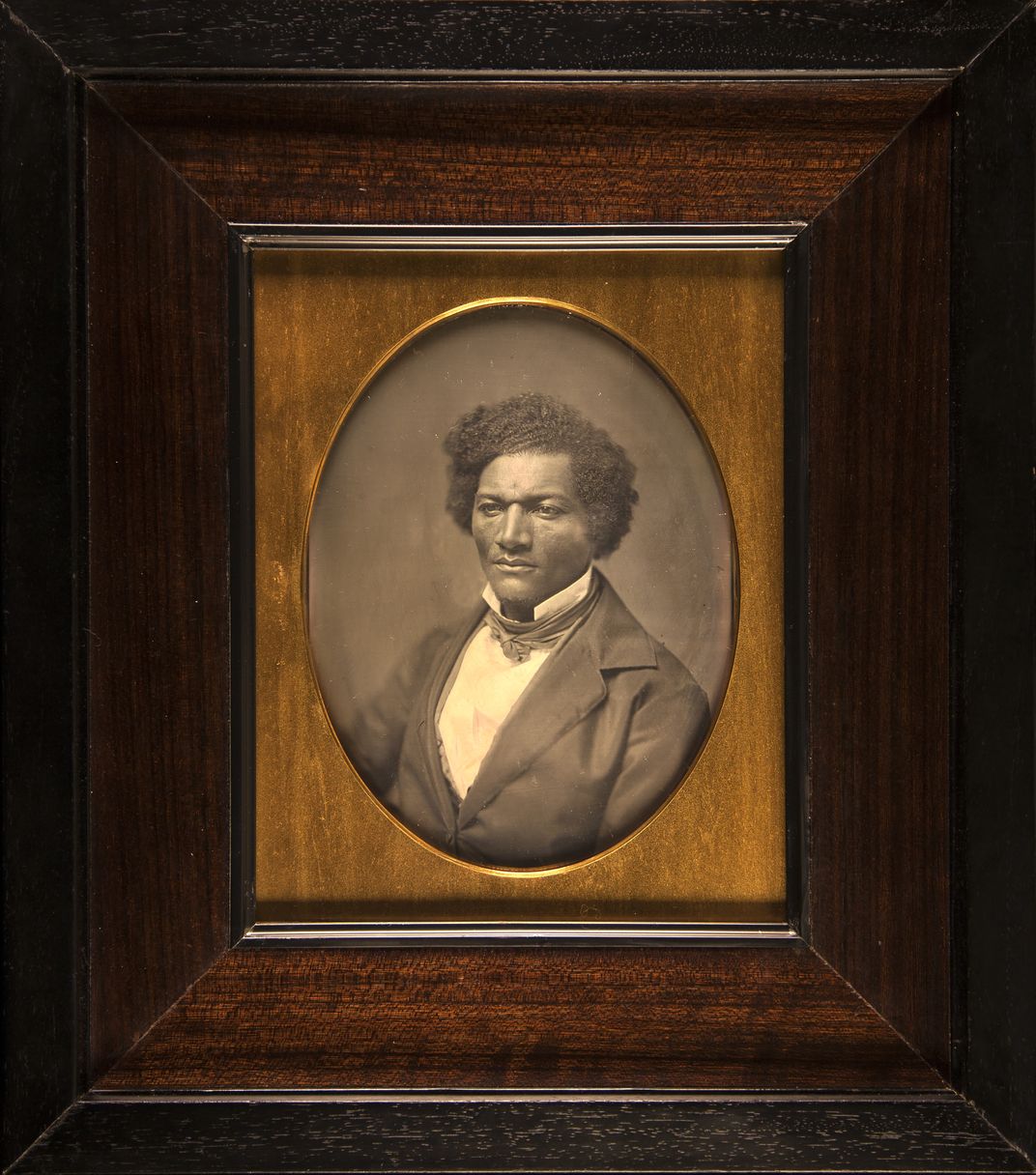 Douglass' story is one of constant reinvention. He was famously careful in constructing his public image, and photography was one of his favorite platforms. He always took care to dress up for the camera, because he wanted to represent himself as a dignified citizen, as distinguished as any white man. The exhibition includes the first photograph of Douglass, a 1841
daguerreotype
on loan from a private collector, along with several other images that offer a timeline of Douglass' experimentation with pose and expression.
In that first portrait, a bold Douglass stares directly into the camera lens; the effect, Stauffer explains, is to confront the viewer and declare Douglass' equal status of citizenship. After the Civil War, when he became the first African American to receive a federal appointment—as U.S. marshal for the District of Columbia—he opted to present himself in a side profile, his eyes fierce, with a visionary gaze. Douglass the statesman needed to present himself differently from Douglass the activist, and the exhibition showcases his vigilant appreciation for the power of the photographed image.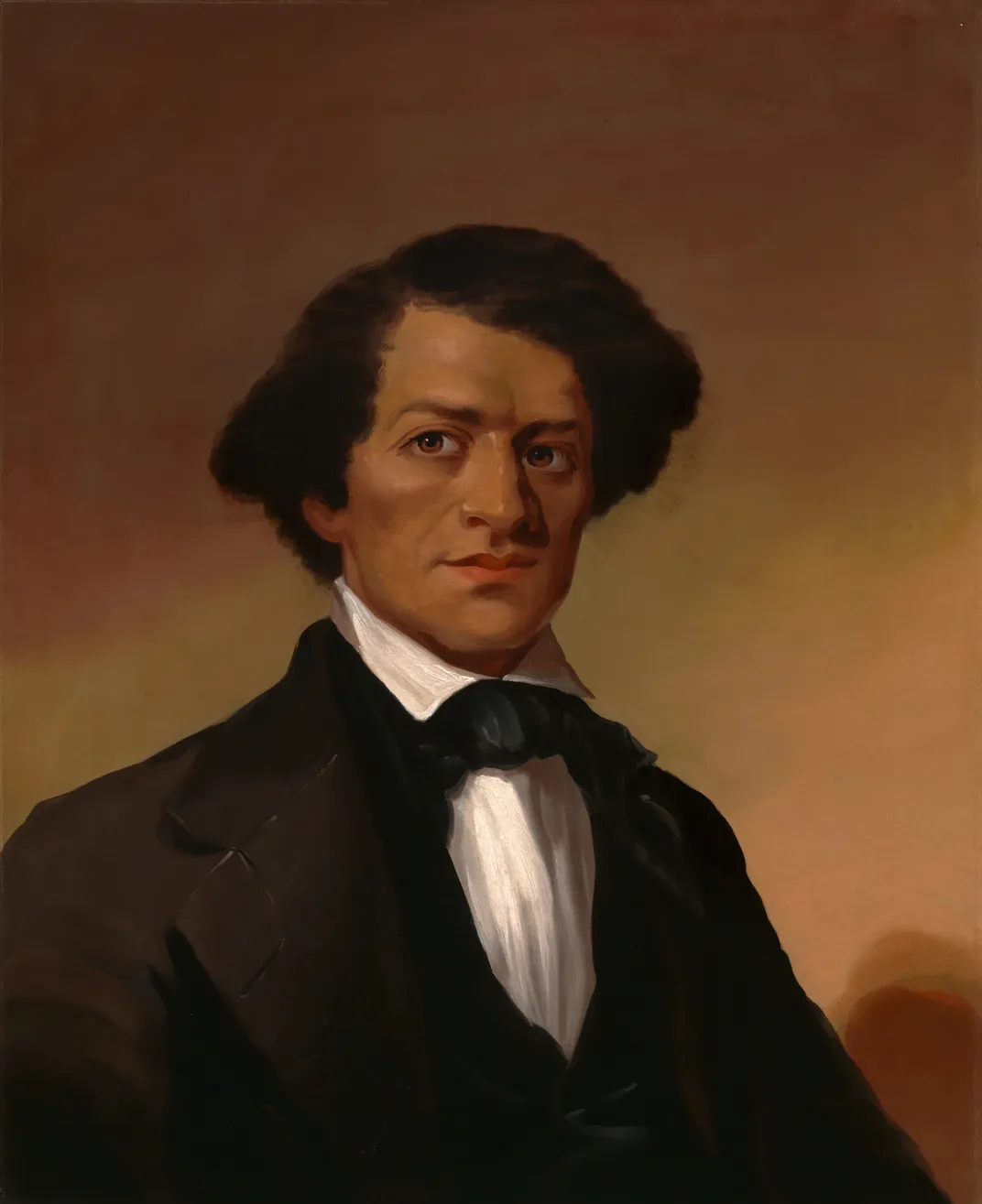 Though photography is a particular specialty of Stauffer's, who wrote the 2015 book
Picturing Frederick Douglass: An Illustrated Biography of the 19th Century's Most Photographed American
, explains that he also took care to find a vivid mix of ephemera that represent Douglass' life beyond photography. The resulting collection offers a narrative arc that Stauffer believes Douglass himself would have loved.
"He was always an abolitionist and a radical, but he was the first person to really talk about aesthetics and the power of art in relation to photography," Stauffer says. "I wanted that to be conveyed in the exhibition. How he wrote in 1841 is much different than how he wrote in 1851 and how he wrote in 1860 and 1870 and up to his death, and the same with how he photographed himself. How he chose to sit for the camera in the 1840s is different than it was in the 1850s and 1860s. I think the great artists do that. They don't want to have one format. They're continually evolving, and that's Douglass."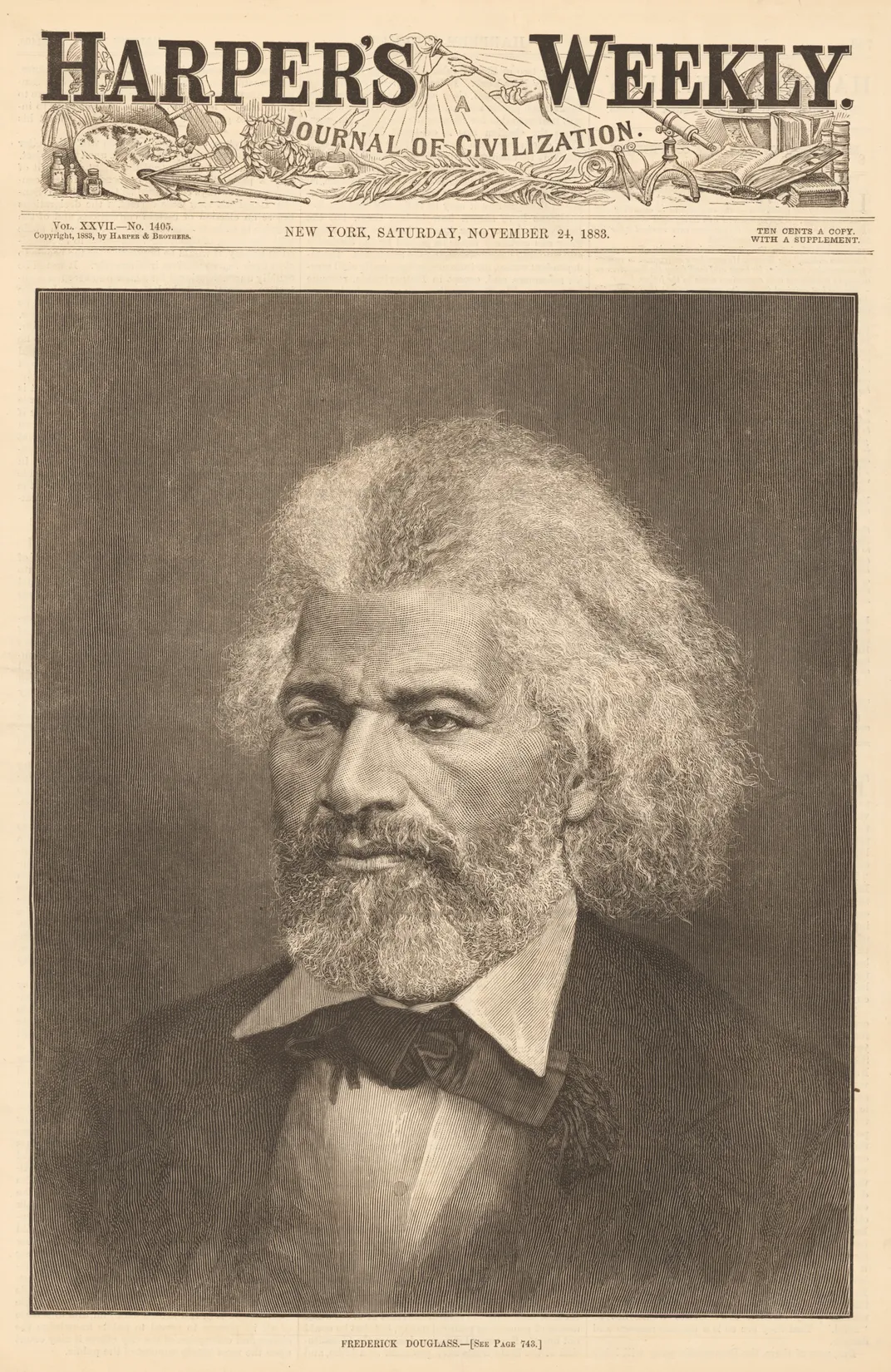 Since its inaugural "One Life" exhibition in 2006, the National Portrait Gallery's series has compiled paintings, sculptures, photographs, drawings, media art and performance to showcase the life and influence of a single historical or pop culture icon at a time, including Thomas Paine, Amelia Earhart, Martin Luther King Jr. and Dolores Huerta. The pause in museum operations due to the Covid-19 pandemic allowed senior photography curator Ann Shumard and her team to create an expanded space for the series. Douglass is the first public figure to be profiled in the enlarged gallery. Among the items featured is the handwritten ledger of Douglass' first enslaver, Aaron Anthony, documenting the births of most of Douglass' maternal relatives: his grandmother Betsey in 1774; his mother, Harriet, in 1792; his uncle Augustus in 1812; his brother, Perry, in 1813; his sisters Sarah and Eliza in 1814 and 1816; and Frederick Augustus himself in February 1818.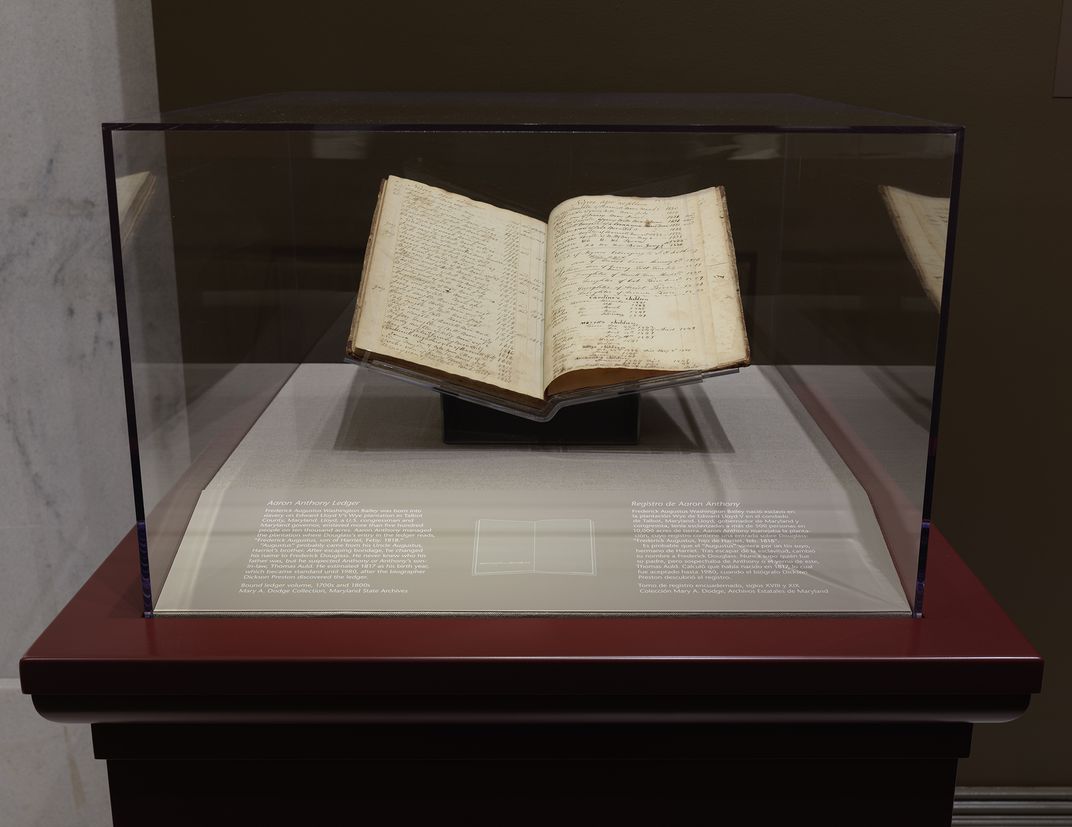 The show also features portraits of other prominent intellectuals of the era. "What's really remarkable is the relationships that Douglass had with individuals who were of the same mind-set," Shumard says. "There's just this wonderful collection of figures—Gerrit Smith, William Lloyd Garrison, Anna Dickinson—and you get a sense of Douglass in association with this wider movement of progressive individuals, whether they were men or women."
"One Life: Frederick Douglass"
is on view at the National Portrait Gallery through April 21, 2024.