Why Museums Should Be a Safe Space to Discuss Why #BlackLivesMatter
Providing history, backstory and opportunity, the new role of the museum is to help visitors unpack and wrestle with the complex issues of the day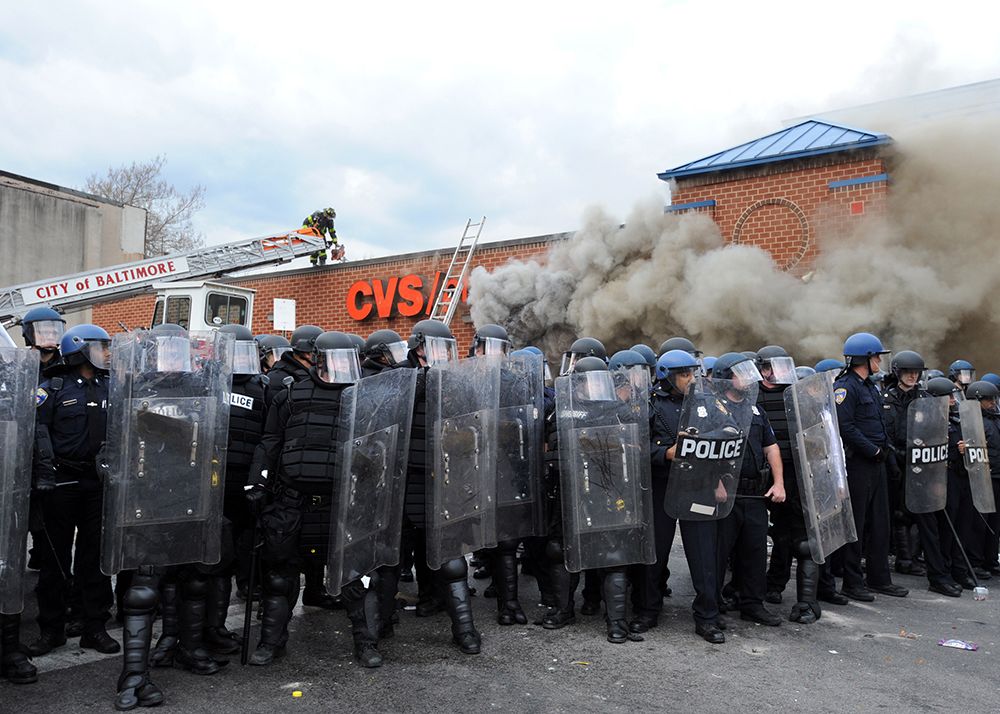 The deputy director of the Smithsonian's National Museum of African American History and Culture had a problem. At the April 25 symposium "History, Rebellion, and Reconciliation," her panel was a no show. A law professor and two writers were late and had yet to appear.
So to fill the gap, Kinshasha Holman Conwill called upon "Brother Ellis" and with some heavy coaxing, she convinced Rex Ellis, the museum's director of curatorial affairs, to sing a duet—a rendition of Bernice Johnson Reagon's "Ella's Song." 
"We, who believe in freedom, cannot rest until it comes," they sang. "Until the killing of a black man, a black woman's son, is as important as the killing of a white man, a white woman's son."
That move, in many ways, defined the spirit of the day-long symposium. The event featured speakers that ranged from the award-winning director Ava DuVernay (Selma) to the Pittsburgh-based emcee and community activist Jasiri X, and pastor Osagyefo Sekou to Black Alliance for Just Immigration executive director Opal Tometi.
Topics titled "Making Revolution Irresistible" and "Ferguson: What Does This Moment Mean for America?" proved even timelier than organizers could possibly have imagined. Earlier that week, 25-year-old Freddie Gray of Baltimore had died in police custody, and the city was experiencing a good deal more rebellion than reconciliation. Just hours after the symposium ended, a message on the scoreboard at Baltimore's Camden Yards noted a plea from the city's mayor and police department that fans remain in the ballpark until further notice "due to an ongoing public safety issue." By Monday, after Gray's funeral, violence erupted in the city with looting, fires and injuries. By Tuesday, the governor of Maryland had called in the National Guard.
Back at the conference, Lonnie Bunch, the museum's founding director told about 115 attendees that the developments in Baltimore were the latest in a series that has sparked a national conversation.
"Ferguson. Cleveland. Staten Island. North Charleston. Baltimore. All these places have been seared into our consciousness. Yet this violence, this loss of innocence, and loss of life is not just an issue in the African American community," he said. "It casts a shadow on native communities, on Latino communities. It casts a shadow on almost every corner of the American experience."
It was somewhat of a refrain at the symposium that museums can provide "safe," or even "sacred" spaces, within which visitors could wrestle with difficult and complex topics. Just two days before the event, someone had asked Bunch why his museum—just 18 months before opening its new building on the Mall—would engage in such a controversial issue.
"Well he didn't really say it that way. He said, 'Are you crazy?'" Bunch said. "I guess the answer is, yeah. I am. In some ways, isn't that our job? Our job is to be an educational institution that uses history and culture not only to look back, not only to help us understand today, but to point us towards what we can become."
By providing that Janus-like context of looking simultaneously forward and backward, the Smithsonian is well positioned to host conversations on topics like race and fairness, said the Institution's acting secretary Al Horvath. "It's been said that the Smithsonian is in the forever business, and that's true. It's a privilege to be the guardians of many of America's greatest treasures," he said. "The Smithsonian is definitely also in the now business. We are using our convening power to address issues of the day."
In his previous role as vice president of Colonial Williamsburg's Historic Area, Ellis, who sang the duet, observed something about the aura of a church on the grounds which made visitors "less fidgety, less anxious, and less playful." Something about the sacred space suggested to people that they were in a different sort of place and that they had to "upgrade" their behavior, he said. "I think that happens in the museum setting."
People used to call museums "cathedrals," said Bunch, who previously directed the Chicago Historical Society and held curatorial positions at the California African American Museum and the Smithsonian's National Museum of American History, in an interview. Religion is treated differently in Chicago—which is "comfortable with the political, cultural and business communities coming together to discuss issues"—than it is in Washington, D.C., or Los Angeles, he said. Bunch hopes to bring more of that Chicago model to the Mall, and he noted the museum's program at 19th Street Baptist Church. "That allows us to really amplify the possibilities of what we can do here in D.C.," he said.
There's evidence it may already be changing at least some minds. Two-thirds of the way into the program, the symposium's Twitter hashtag had already attracted more than 20 million Tweets—the largest number the museum has ever received. Among those messages were a couple from a user who self-identifies as a Northern Virginia activist and rap artist. "Great symposium, lots to unpack… surprised how radical it all was in a public space," he Tweeted. "I'm used to many of the topics covered in today's … symposium in private, was weird and refreshing to hear such radical stuff in public."
But however "safe" museum spaces are, they aren't without their challenges. Some people perceive museums—including the Smithsonian—as spaces likelier to engage in conservative, than grassroots, conversations, says Ellis, who hopes to show visitors that the museum can address both history and contemporary grassroots issues.