Why Milo's Sunrises Are a Symphony of Color in The Phantom Tollbooth
Author Norton Juster says one boon to his magical writing is that he was born with synesthesia and hears colors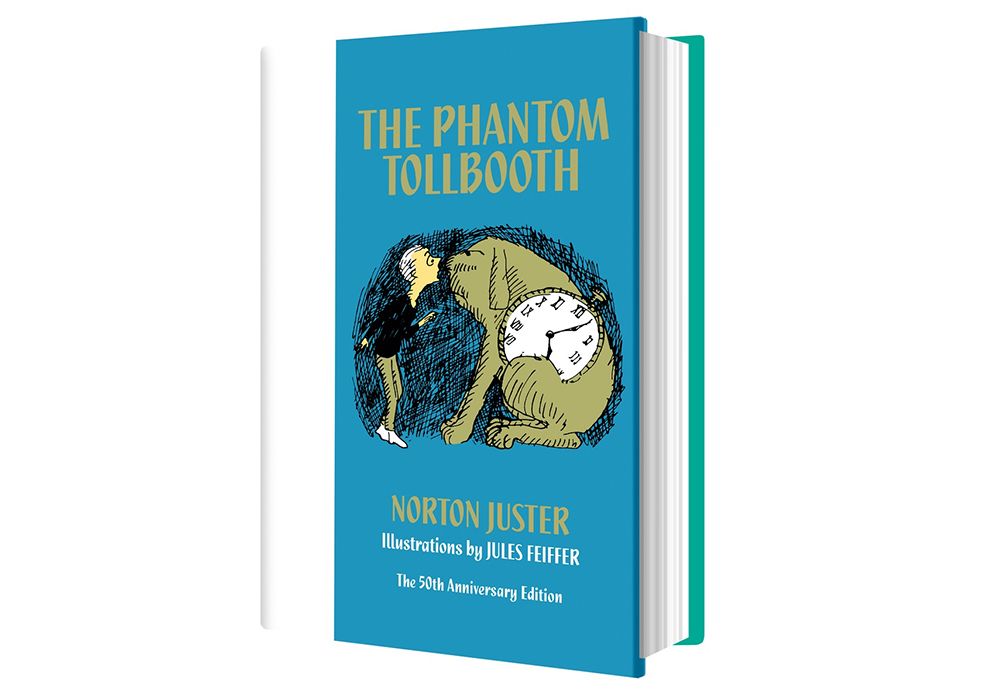 Despite having 12 books under his belt, including children's fantasy classic The Phantom Tollbooth, 86-year-old Norton Juster feels writing is "an enormous ordeal."
"I find it very scary, and I have to fight my way through every bit of it," says the acclaimed author and architect whose omnipresent beard once drew comparisons to Cuban leader Fidel Castro, but now evokes a jolly, old elf. Juster will be speaking at the Smithsonian later this month at a screening of the Washington, D.C. premier of the documentary film The Phantom Tollbooth: Beyond Expectations.
Tollbooth, Juster's first book, was published in 1961 and came about accidentally, through procrastination and boredom. He had been awarded a Ford Foundation grant to write a textbook on urban planning for school kids, but instead found himself scribbling notes and doodles about his childhood. He started creating a fantastical world based on wordplay and puns and his friend, cartoonist Jules Feiffer, agreed to illustrate it.
"Between the two of us, we just blundered through absolutely everything, and it somehow managed to work," he says in a faint Brooklyn accent.
The book tells the story of Milo, a disengaged 10-year-old who doesn't understand school or grownups. A phantom tollbooth appears in his room and transports him to the Lands Beyond where he encounters strange places and people, fights demons and rescues the princess sisters of Rhyme and Reason.
Since his first haphazard writing experience with Tollbooth, Juster has refined his writing process, but he is amazed that the act of writing has not gotten easier through the years.
At the beginning of each new writing project Juster hand writes his text using different colored pencils, pens and paper.
"I draw pictures, diagrams and maps.  There are arrows going all over the place, connecting things in different ways. They are virtually unreadable," he explains.
Then he places the notes in manila envelopes and puts them away to "germinate" or "fester." Several weeks later, he pulls them out and rereads them to see if the words still resonate.
Jeanne, his gracious wife of more than 50 years, once offered to type up his notes so they would be easier to read. But, when he revisited them weeks later, he was lost.
"I couldn't understand what they were because everything that I had put into them—the pictures and the diagrams—was part of the thought process and that was gone," he says.
So he went back to his old system and has not deviated since. When writing The Hello Goodbye Window, a Caldecott award-winning picture book illustrated by Chris Raschka and published in 2005, Juster tried to capture his 4-year-old granddaughter's voice.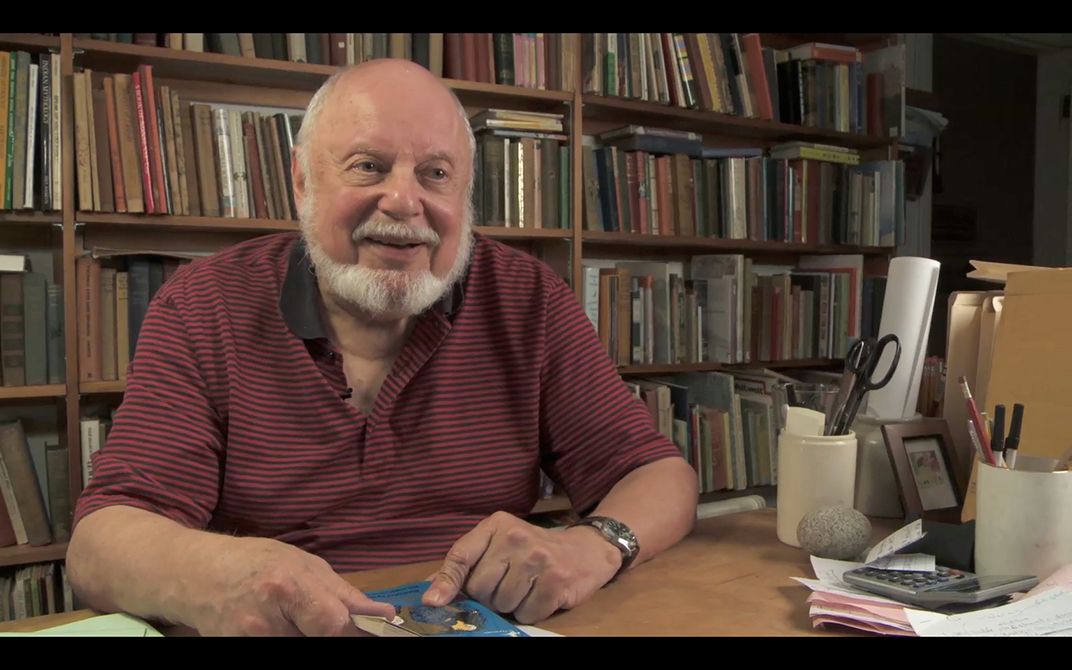 "I thought I was doing so terrific. A couple of weeks later I took it out again, and I went through it, and I thought, no, it is not her, it's me," he says. He promptly crumpled up his work and started over.
"The first draft was a necessary process to clear all the cobwebs out of my head," he explains.
Although Juster has a regimented writing process that he admits is tough work, he can point to several influences that made it easier for him to develop his unique writing style.
He believes his career as an architect and professor of environmental design had a major impact on his writing. "When you work in a field that is primarily visual, it changes you," he says. It forced him to look at problems from several different vantage points. As a result, he now has "lots of different telescopes in his head," which help him create disparate characters and their individual voices.
Another boon to his writing, says Juster, is the fact that he was born with synesthesia, a neurological phenomenon that causes multiple senses to get activated at the same time. Synesthetes often feel as if they are hearing colors, touching sounds or tasting shapes. Scientists believe it is as if wires are getting crossed in the brain. Juster did not realize he had this syndrome until well into adulthood, but he recognizes that The Phantom Tollbooth is littered with sensory transpositions. One of the most memorable passages demonstrating this rich, metaphorical writing is a series of sunrises that Milo creates by conducting hundreds of musicians in a symphony of color that lights up the morning sky.
"It is so liberating as a way of thinking. It is a sort of projector into new ways to understand. It is the kind of handicap that is an absolute positive in your life," says the author of his sensory perceptions.
Juster also credits his father, who emigrated from Romania at the age of 6, with passing on a love of puns and wordplay that have become a hallmark of his books. According to the author, his father injected humorous, linguistic twists into everything he said. Juster found it annoying for the longest time. 'Then after a while, I realized, hey, I understand this now and I can do it," he says.
Juster's writing has delighted generations of fans from all over the world as The Phantom Tollbooth has been translated into nearly 30 languages. He is always humbled and thrilled when readers tell him that his books have changed their lives.  One of his goals has always been to give his readers a "wider world to occupy."
"People tell me how they can now do things that they couldn't do, or think about things that they couldn't think about in a way before," he adds.
Juster understands from personal experience that childhood can be lonely and frightening and that "boredom can be damaging if you let it get the best of you." Beginning with The Phantom Tollbooth, the author has tried to show kids how to maneuver out of the Doldrums, a place where there is nothing to do and nothing gets done. 
"I was trying to get kids to understand how creatively, and how imaginatively they can look at things and the difference it would make in their lives," he explains. For many grateful readers over the last five decades, Norton Juster has succeeded in banishing boredom, and in so doing, widening their worlds.
Author and architect Juster Norton spoke July 12 at a Smithsonian Associate program in Washington, D.C. highlighting the enduring legacy of his children's fantasy classic, The Phantom Tollbooth.  The program featured the documentary film, The Phantom Tollbooth: Beyond Expectations, which explores the longtime friendship between Juster and the book's illustrator Jules Feiffer and chronicles how the iconic tale was created. Grammy-winning singer-storyteller Bill Harley, who wrote "Milo's Tune" inspired by the main character in the book, also appeared.