What's Up at the Smithsonian This Week, 11/17-22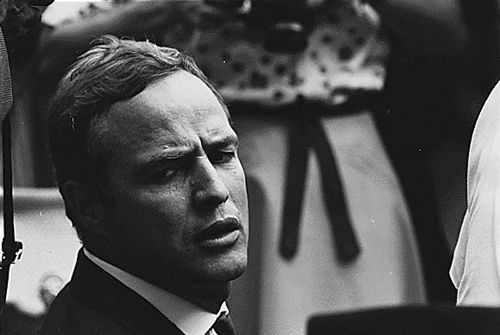 Monday, November 17 Brando Himself Cultures in Motion Performance
Actor Edward Gero portrays Marlon Brando and the National Portrait Gallery's Jewell Robinson conducts an interview with the late, great actor. This piece—a compilation of Brando's own quotations—creates an intimate portrayal of the iconic star in his own words, revealing one of the most complex figures of American film history. Note: Free, but seating limited; for reservations, call 202-633-8520 or e-mail [email protected] Repeats December 1; National Portrait Gallery, Location: McEvoy Auditorium (enter from G St.), 7 PM
Tuesday, November 18 A Portrait of Franklin Roosevelt Lecture, with book signing
Historian H.W. Brands, a professor of history at University of Texas-Austin, draws on archival materials, public speeches and correspondences in his discussion on how Franklin Delano Roosevelt became one of our nation's greatest leaders. Book signing follows. $25, general; $15, members; call 202-633-3030, Resident Associate Program. Location: American Indian Museum, Rasmuson Aud., enter at Maryland Ave. 7 PM
Wednesday, November 19 Fear and Loathing in Las Vegas American Classics: Page to Screen Film Series
In this film adapted from Hunter S. Thompson's book, a drug-addicted writer and his lawyer take a road trip across America. Starring Johnny Depp, Benicio Del Toro, and Christina Ricci. Free; first come, first served, Smithsonian American Art Museum, Reynolds Center for American Art and Portraiture McEvoy Auditorium (enter from G St.), (1998, 128 min., directed by Terry Gilliam) 6 PM
Thursday, November 20 National Geography Awareness Week Family Day
How good is your geography? Today, during the museum's annual "Geography from Space" contest, test your knowledge by trying to identify geographic features on images from satellites and the International Space Station. Celebrates National Geography Awareness Week. Free, Repeats Nov. 21, National Air and Space Museum, 10 AM-3 PM
Friday, November 21 National Museum of American History Grand Reopening 3-Day Family Festival and Ribbon-Cutting Ceremony
The museum celebrates its grand reopening with three days of festivities. • 8:30-10 AM: Official Ribbon-Cutting Ceremony: Museum director Brent Glass, Smithsonian Secretary G. Wayne Clough, and other special guests officially reopen the Museum. Enjoy American music performed by the Children's Chorus of Washington and the Federal City Brass Band; a 20-minute aerial demonstration by the U.S. Army's Golden Knights Parachute Team; the firing of an authentic War of 1812 cannon; and a reading of the Gettysburg Address, a copy of which is on temporary loan from the White House, by General Colin L. Powell (US Army, Retired). After the ribbon-cutting, follow a procession of historical characters into the building (outside near the Mall entrance.
Note: Rain location: 1st floor, Constitution Ave. lobby).
• 10 AM-7 PM: Grand Reopening Festival: Hear performances of jazz, blues, Latin music, 19th-century string band music, "freedom songs" of the Civil Rights Movement, and military music. Meet actors impersonating Mary Pickersgill, who made the Star-Spangled Banner in 1813; take part in the sit-ins of the Civil Rights Movement; and listen to letters home from American soldiers who served in our nation's armed conflicts. Have your photo taken with Dorothy from The Wizard of Oz, George Washington, Civil War soldiers, and other historical characters in front of the Museum's iconic landmark objects. Examine everyday objects for clues about the people who made and used them and explore the experience of various Americans -- such as soldiers -- throughout history at artifact and destination carts.
Location: American History Museum Ribbon Cutting 8:30-10 AM; Outside Mall entrance; Festival: Inside museum 10 AM-7 PM
Saturday, November 22 Black Baseball: Separate and Unequaled Panel Discussion
Dwayne Sims (founder, Negro League Legends Hall of Fame) moderates a panel discussion with former black baseball league players James "Jim" Tillman Sr. of the Washington Homestead Grays, and Albert Weems and Walter "Rock" Greene of the Washington Black Sox. Following the discussion, signed posters and baseballs are available for purchase. Free; but reservations required, call 202-633-4844, Anacostia Community Museum, 1901 Fort Place, SE, 10:30 AM
(Images Courtesy of the National Archives)