What's Open and What's Not During the National Air and Space Museum's Seven-Year Renovation
Visitors might be inconvenienced, but the much-loved Washington, D.C. museum is undergoing a massive revitalization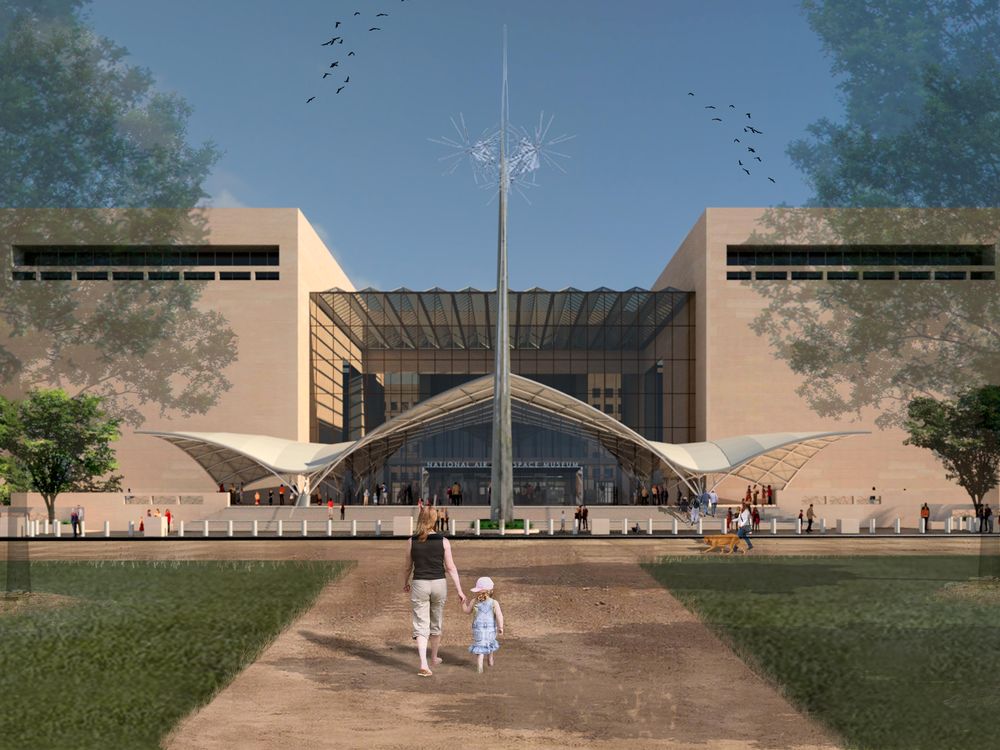 Museum goers need not fret. Doors to the Smithsonian's National Air and Space Museum will remain open to aviation, aerospace and astronomy admirers alike as the building undergoes an extensive seven-year renovation.
Galleries will close in phases as current exhibitions are either refreshed or replaced with new shows. These closures are scheduled to begin as soon as December 3, with the initial closing of the "Apollo to the Moon" and "Looking at Earth" exhibitions.
Although all 23 of the museum's exhibition and presentation areas will eventually face temporary closures, visitors need not worry about missing many fan favorite artifacts just yet. Popular sights including, Charles Lindbergh's "Spirit of St. Louis," the Wright Brothers' 1903 Flyer and the Apollo Lunar Module, according to a museum press release, will all remain on display for the "first few years" of renovations.
January brings another slew of closures, as seven additional exhibitions will be sealed off. Closures include: "America by Air," "Sea-Air Operations," "Military Unmanned Aerial Vehicles," "Golden Age of Flight," "World War II Aviation," "Jet Aviation" and "Legend, Memory and the Great War in the Air."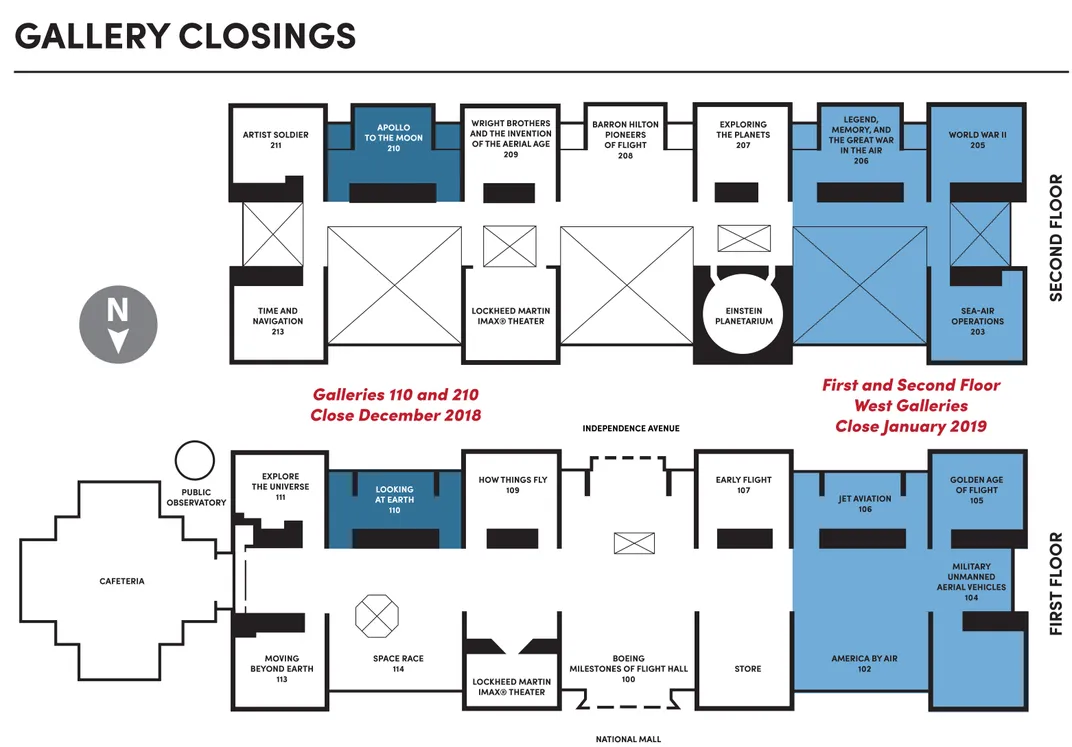 During this construction phase, visitors will have to miss artifacts like the World War II airline trailblazer Douglas DC-3, the Howard Hughes' record setting Hughes H1 Racer and the classic American jet liner Boeing 747.
Renovations are not limited to the building's interior. In addition to the inner remodel, the building will undergo a complete refacing of its exterior cladding and replacement of mechanical systems along with other necessary repairs. To help ensure the preservation of the museum's 68,000-piece collection during construction, many artifacts will be moved to a state-of-the-art collections storage facility at the museum's Steven F. Udvar-Hazy Center in Virginia.
Once construction is complete, the museum, which is one of the world's most visited with roughly 7 million annual patrons, will be introducing fresh interactive content as well as modern exhibitions, including "Destination Moon" an expanded look at the history of lunar exploration, and a new technological take on World War II aviation.