What the Director of the African American History Museum Says About the New Emmett Till Revelations
Decades after his death, the wife of his murderer confesses she lied under oath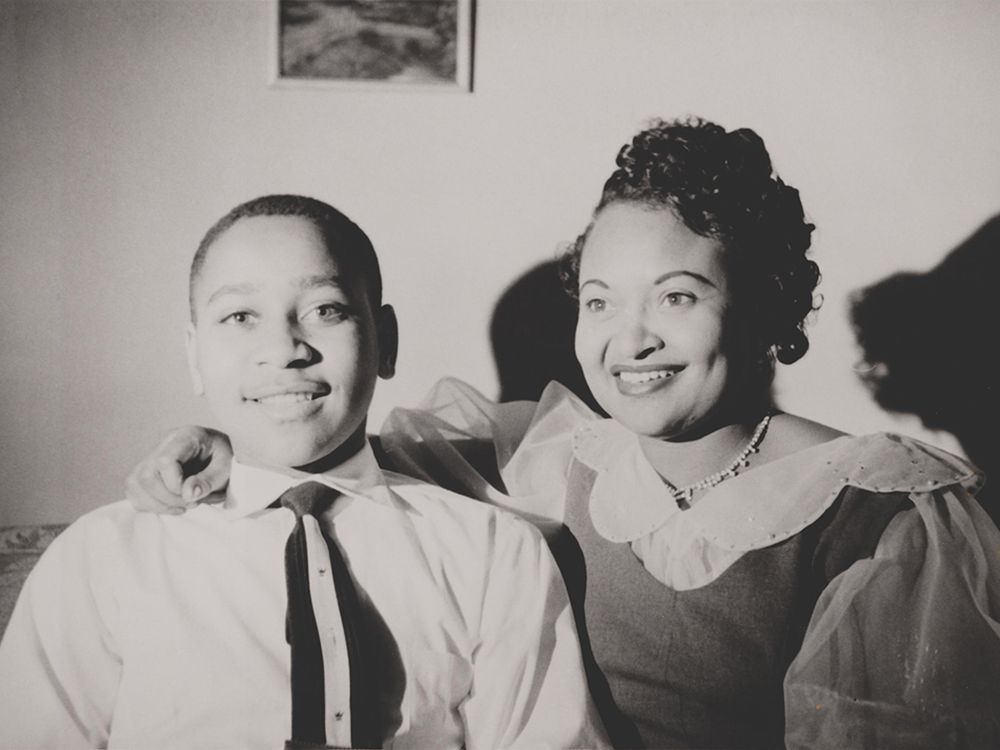 In a way, the story of Emmett Till is one of numbers. A boy, 14 years of age. A one-minute-long encounter during which Till supposedly whistled at, threatened and grabbed a white woman named Carolyn Bryant.
The .45 Colt automatic with which Till was reduced from a teenager to a corpse so disfigured, it was beyond recognition. The 67 minutes it took an all-white, all male jury to acquit J.W. Milam and Roy Bryant of murdering Till—men who later were paid $3,500 for the story they sold to LOOK Magazine confessing to a crime for which they could no longer be punished. 
In Chicago, 55,000 people viewed Till's body, his remains contained in an open casket that was covered in glass so that all could see. And as of today, 913,755 people have entered the new National Museum of African American History and Culture. Inside, Emmett Till's casket is positioned on a high platform in quiet sanctuary, evoking a funeral-like setting that pays homage to the pivotal moment that the young boy's death played in the history of the United States.
Lonnie G. Bunch III, the museum's founding director, says that the casket "really makes it personal" for museum visitors. "It almost gives people a catharsis on all of the violence that the community has experienced over time."
Now, a new book adds another number to the story of Till—52—for the years it took Carolyn Bryant to admit that she fabricated her testimony against Emmett Till at trial.
In The Blood of Emmett Till, released this week, historian Timothy Tyson introduces new evidence, including a first-of-its-kind interview with Bryant, to reconsider a case that still reverberates decades later. Last week, Vanity Fair's Sheila Weller reported that Tyson managed to track down and question Carolyn Bryant Donham in 2007. Despite her central role in the Till trial, she had remained silent about the murder since giving the testimony that helped her husband and step-brother-in-law walk free. 
Bryant told Tyson that her claims that Till touched and harassed her were false and that she didn't remember what had happened that evening. "Nothing that boy did could ever justify what happened to him," she told Tyson. 
For Bunch, the new revelations represent a chance to know the tragic story—in greater detail. It's important to understand that story, he says, "for those who may have believed that Emmett got what he deserved. You can no longer believe that."
What did happen to Till is well known—described by his killers in an interview they gave after their acquittal. The night of the supposed wolf whistle, he was tracked down by Bryant's husband and his half-brother and told to get out of bed and get dressed. Bryant and Milam put him in the back of their pick-up truck. He was whipped, then shot, then attached to a 74-pound industrial fan. His mangled body was discovered three days later by two boys fishing in the Tallahatchie River. It was shipped to his distraught mother in a sealed box. 
During the trial, Bryant—the wife of defendant Roy Bryant and step-sister-in-law of J.W. Milam—claimed she was alone in her husband's country store on August 27, 1955 when "this ni**er man came in the store" to buy some candy. When she gave him back his change, she testified, he touched her hand, grabbed her by the waist, and made rude sexual advances. Till only left the store unwillingly when another black man led him out, said Bryant. "I was just scared to death," she testified.
Then came the whistle. Described as a wolf whistle, that single sound became a central accusation against Till. Both Bryant and Till's cousins, who were not at the store but who accompanied the young man, who was visiting from Chicago, to a nearby car, agreed that they heard Till "wolf whistle." 
No matter that Till was 14 years old, or spoke with a whistling lisp perhaps related to his childhood bout with polio. No matter that nobody witnessed Till's supposedly lewd conduct inside the store, or that murder was against the law. In Mississippi in 1955, the whistle itself was enough to turn public opinion against Till no matter what the intention—enough to justify, for some, the torture and murder that followed. 
But Mamie Till, Emmett's mother, refused to seal the story of her son's murder. Back in Chicago, she opened the box for a look at her son's broken body, then insisted on an open-casket funeral so that the extent of his injuries would be known. She allowed photographers from JET Magazine to publish photos of her son's corpse—photos that galvanized a nation. 
The reverence with which Till's casket is now treated reflects the nation's reaction to his body in 1955. Mamie's insistence that the casket stay open, says Bunch, "was a marker of change—a marker of people saying 'Something has to be done.'" Till's funeral was attended by thousands of people, and at least 50,000 people viewed his body. 
Word of Till's death spread throughout the United States—and with it a cry of pain and resistance. His death became a rallying cry for a growing movement. And, recalls Bunch, it was also used as a cautionary tale to black boys threatened by discrimination. "We knew the story of a Northern kid running afoul of the South," he remembers. 
In 2009,  following the 2004-2005 grand jury inquiry into his case that required the body be exhumed, Till's family donated the casket to the Smithsonian's African American History Museum. (Till's remains were reburied following an autopsy.) That grand jury did not find sufficient evidence to bring charges against Carolyn Bryant—a woman long suspected of exaggerating or fabricating her charges against Till. It's unlikely that Bryant, who is now 82 years of age and whose whereabouts are apparently being protected by her family, will ever face justice. 
The Blood of Emmett Till isn't the only new book about Till, whose case has provoked new interest in this era of police violence against unarmed black men. In Writing to Save a Life: The Louis Till File, author John Edgar Wideman gives context to Till's story that's too often overlooked: the fact that Till's father, Louis, was executed by the U.S. Army a decade before his son's murder. His crime? Committing rape and murder in Italy—an offense Wideman believes he may not have committed.
Wideman paints a picture of a young man who, like his son, seems to have been in the wrong place at the wrong time. Like his son, Louis Till's trial included hearsay evidence, racial profiling and the assumption that, if given a chance, a black man would always rape a white woman. When Emmett Till's battered body was recovered from the river, it was a ring that he wore on his finger, etched with his father's initials, that helped to identify him.
Throughout the court martial that led to his execution, Louis Till remained silent. And though his murderers recall Emmett Till's strong words of resistance as they tortured him, he never got the ability to speak up in public against the accusations that they—and the jurors who acquitted them—thought justified his death. His great-uncle, however, did: In that stifling, lie-filled courtroom, Mose Wright positively identified the people who killed his nephew. And Emmett Till's name is still invoked by those who would fight injustice decades after his death.  
There's something else Bunch takes from the Emmett Till story: the story of the mother who was left behind when both men died. Bunch, who knew Mamie Till Mobley, recalls her resilence and her determination not to let her losses be in vain. "What strength Mobley had," he says. "To lose a son. To realize that discrimination played a role in both [of her losses]. And yet she didn't just wilt and die. She refused to crumble under the weight of racism." 
Mobley worked furiously to make sure her son never became a simple statistic. And as the five-month-old museum awaits its millionth visitor to walk through its doors this month—significantly, African American History Month—it's never too late to learn his story.