What Did the FAO Schwarz Catalog Look Like in 1911?
Old photos from an FAO Schwarz 1911 catalog provide a glimpse at past holiday toys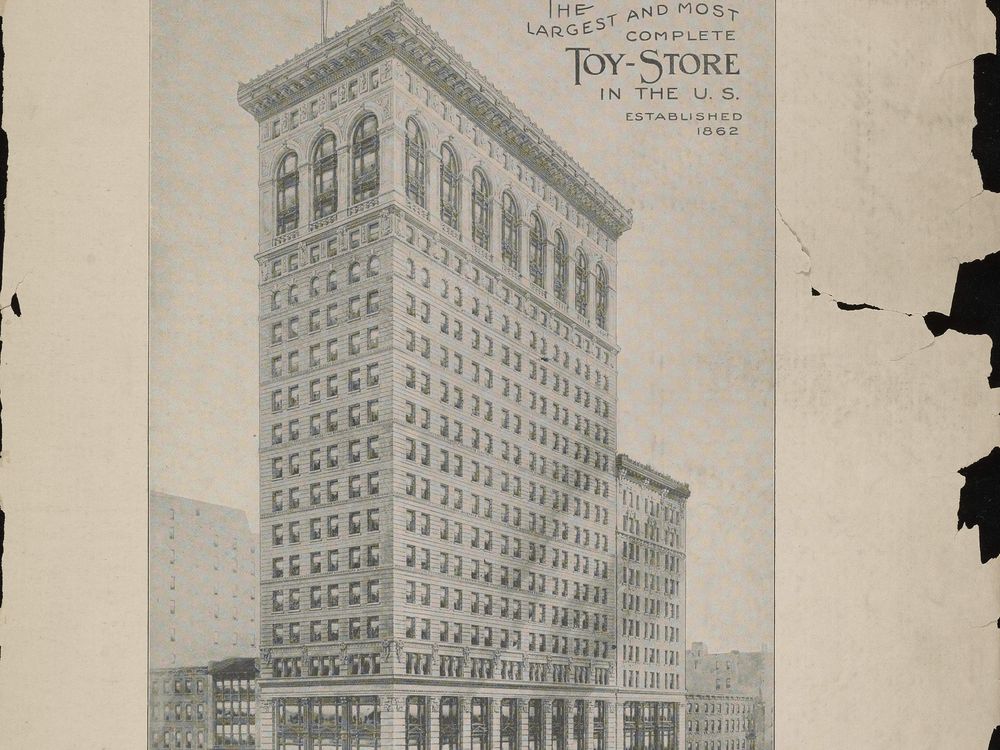 New York at Christmas time evokes many memories but as a child it meant a visit to FAO Schwarz, the oldest toy store in the United States. When a 1911 catalog from the famed toy store landed in the Book Conservation Lab it was like an early Christmas present!
The catalog came to us from the Cooper-Hewitt National Design Museum Library  and bears the signature of its owner, Miss Eleanor G. Hewitt. The Hewitt sisters (Amy, Eleanor and Sarah) were the daughters of prominent businessman and one time Mayor of New York (1887-1888), Abram Hewitt. Their decorative arts collection forms the core of the Cooper-Hewitt National Design Museum collection.
The catalog is from the Spring/Summer 1911 and was more than likely the last catalog that the founder of the store, Frederick August Otto Schwarz , personally had a hand in as he passed away May 17, 1911.
The catalog features a picture of the company's flagship store (then at Fifth Avenue and 31st Street) on the front cover. Inside there are a few pictures of the interior of the store as well as window displays. The toys depicted in the catalog are exquisite examples of the finest toys available at the turn of the 20th century. The toys are divided into categories such as Baby Carriages, Hammocks, Seaside Toys, Games and Books.
Some of my favorites include this undersea diver, a board game featuring dirigibles and a cabriolet!
The full catalog has been digitized and is available via the Internet Archive. The next step is to encapsulate the brittle pages, to prevent further damage, and post bind the catalog.
This post by Katie Wagner originally appeared on the Smithsonian Libraries' Unbound blog.