Weekend Events: ZooLights, Renwick Holiday Festival and a Special Osamu Tezuka Family Event!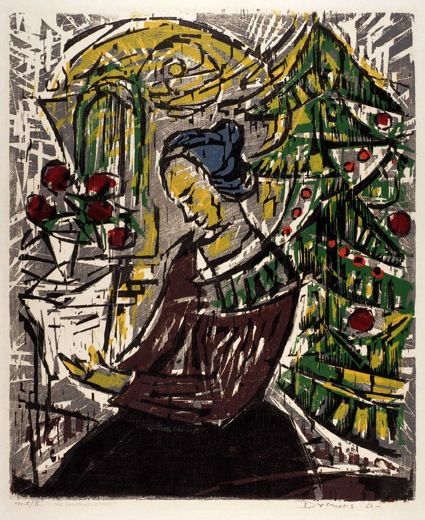 Friday, December 4: ZooLights
That's right kids—ZooLights is back once again! For kids of all ages, a menagerie of LED light sculptures modeled after critters at the zoo will be on display. Tickets are required for visitors aged 2 and older and can be purchased at any National Zoo store, at the door (unless that day's worth of tickets are sold out), or through Ticketmaster. Unless the Zoo closes due to inclement weather, this event runs from Friday through Sunday until December 13; from December 18-January 2, and repeats daily, except on December 24, 25 and 31. Tickets are $8 general admission; FONZ $5. National Zoo, 6-8:30 PM.
Saturday, December 5: Renwick Holiday Festival
Come celebrate the winter holidays at the Renwick in this celebration that will be rife with festive decor, crafts, music and a few goodies. Let the museum's holiday tree and the seasonal sounds of the Smithsonian Encore Chorale get you in the spirit of the holidays. You'll also have the opportunity to decorate an ornament with a little help from the Society of Decorative Painters. Top it all off with a cup of cider, and it's hardly a bad way to spend the day at an art museum. Free. Rewnwick Gallery. 11:00 AM-2:00 PM.
Sunday, December 6: Tezuka Family Weekend Special Event: Kamishibai Performance by Yassan (Osamu Tezuka: God of Manga, Father of Anime)
Come out to the Freer to enjoy Kamishibai ("paper dramas"), a type of performance art where a storyteller plies his craft while displaying colorful pictures to illustrate his tale. (You can get an idea of what Kamishibai is like here.) This mode of storytelling, which originated in Japan in the early 20th century, was largely supplanted when televisions hit the market in the late 1950s, but some practitioners carry on the tradition. One of those artists is Yassan, who will be performing the Astro Boy story "The Golden Bat" to commemorate the life and work of manga master Osamu Tezuka. Free. Freer, 11:00 AM and 3:00 PM. If you can't make it out today, this program is also held on Saturday, December 5 at 11:00 AM and 1:00 PM.
For more information on events and exhibitions at the Smithsonian museums, check our companion website, goSmithsonian.com, the official visitor's guide to the Smithsonian.