Weekend Events: Vatican Treasures, Piñatas, and Hands-On Art Activities!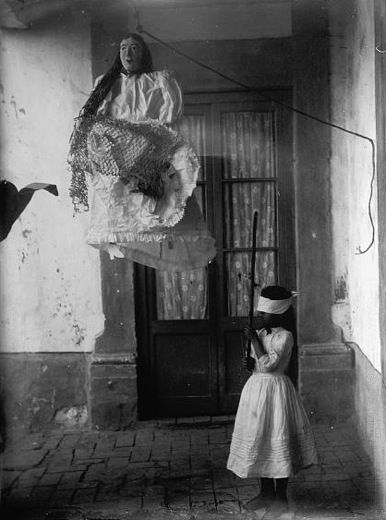 Friday, May 21: The Beauty of the Vatican—Its History and Treasures
Come enjoy a two-day seminar that explores the history of the Vatican and it's development as a cultural and spiritual center. For a full listing of topics to be discussed, please visit the event's website here. Tickets are required. Rates are: $130 general admission; $95 for Resident Associate Program members. Resident Associates Program, 7:00 PM.
Saturday, May 22: Piñata!
Piñatas are a fun accent for any social occasion—and you can learn to make your own in this family-friendly demonstration! Afterwards, be sure to check out the companion exhibit The African Presence in Mexico: From Yanga to the Present. Free. Anacostia Museum, 11:00 AM-3:00 PM.
Sunday, May 23: Art a la Carte
By and large, art galleries have a very strict "look but don't touch" policy. And let's face it, the last thing anyone wants is to have an irritated security guard on your back because you got too close to the artwork. Well, it's time to make a teensy break with convention by way of hands-on interactive carts scattered throughout the galleries. Come get a sense of what it's like to work in an artist studio by getting your mitts on paintbrushes, palettes, bison hide, quilt squares and other odds and ends. Ideal for persons ages 7-12. Free. American Art Museum, 1:00-4:00 PM.
For updates on all exhibitions and events, visit our companion site goSmithsonian.com