Weekend Events: Tibetan Buddhism and Kite Flying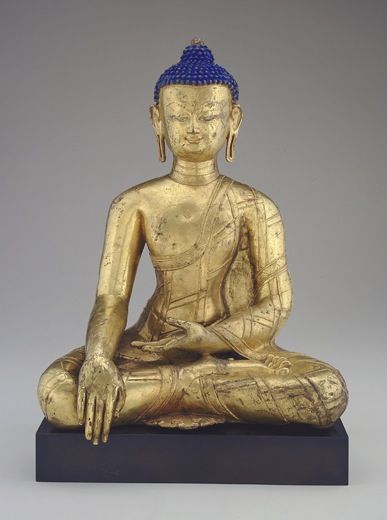 Friday, March 19: Milarepa: Magician, Murderer, Saint
This film tells the story of Milarepa, a major figure in the Karma Kagyu school of Tibetan Buddhism. In 11th century Tibet, young Milarepa is leading a privileged life. A world full of greed and betrayal upends his good fortune, compelling him to exact revenge. Free. Freer, 7:00 PM.
Saturday, March 20: Kites of Asia
Who said you need to be outside to have kite-flying fun? Come on out to the Air and Space Museum and learn about Asian kite-flying traditions. Make a kite and learn how to fly it indoors, in addition to gaining a knowledge base about Tibetan culture. Free. Air and Space Museum, 10:00 AM.
Sunday, March 21: In the Realm of Tibetan Buddhism: A Path to Enlightenment
Has a tour of the show In the Realm of the Buddha left you curious about the spiritual forces that drove the creation of the magnificent artworks therein? Or maybe you're looking to expand your own spiritual horizons? Come on out to the Sackler Gallery, where  Dharma teacher Khenmo Thrinlay Chodrun from the Tibetan Meditation Center in Frederick, Maryland is here to offer an introduction to the basic teachings of Tibetan Buddhism. Free. Sackler Gallery, 2:00 PM.