Weekend Events: The Simpsons, Special Exhibitions and a Little Bit O' Soul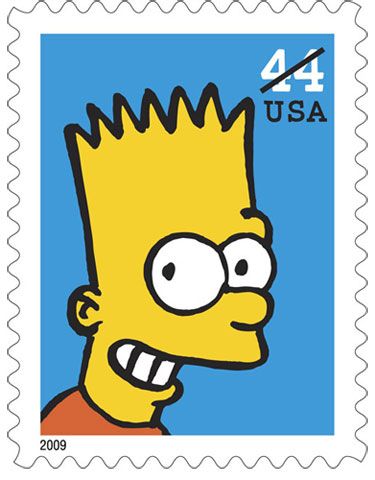 Friday, July 19: Soul in Motion
Experience the richness of African American culture through the explosive dancing style of the Soul in Motion Players. Come enjoy the chest-pounding rhythm of the drums and uplifting joy of the dance on their final day of performing at the Smithsonian. Tickets are required. Rates are: $6 for adults, $5 for children (ages 2-16), $4 for Resident Members. Call 202-633-8700 to reserve your seats today. Ripley Center, 10:15 AM. This event repeats today at 11:30 AM and 1:00 PM.
Saturday, July 18: Stampin' With the Simpsons
I've been watching the Simpsons since I was in kindergarten and totally hopped on the fanboy bandwagon. From bendables, to talking bottle openers (which I received when I was of legal age, naturally), to many hours spent in front of the boob tube playing Simpson's Road Rage on my brother's Game Cube, I really can't imagine life without America's First (animated) Family. After 20 years on the air, it's about time the mugs of Homer, Marge, Bart, Lisa and the typically silent Maggie grace United States postage stamps. The first 1,000 to the Postal Museum will receive a commemorative first day cover with one of the stamps. Free. Postal Museum, 10:00 AM-1:00 PM
Sunday, July 19: Special Exhibition Sampler Tour
Let's face it, museums are sometimes so big that it's hard for a visitor to know where to start. If that's the boat you're in, come and partake of this sampler tour, a docent-led journey through the highlights of the special exhibitions currently on display at the American Art Museum. On your tour you will see pieces from Jean Shin: Common Threads, 1934: A New Deal for Artists and Graphic Masters II. Free. American Art Museum, 4:00 PM
For more information on events and exhibitions at the Smithsonian museums, check our companion website, goSmithsonian.com, the official visitor's guide to the Smithsonian.