Weekend Events Sept. 16-18: Indian Blood Discussion, Latino Family Day, and Origami Workshop
This weekend, dig into a heated topic within the Native community, participate in a Latino music festival and learn a new art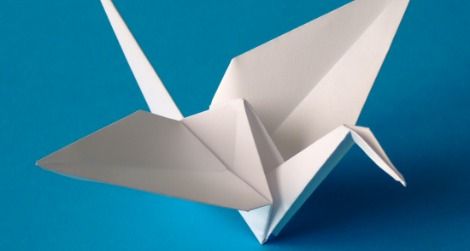 Friday, September 16 Does "Indian Blood" Matter?
Native American identity has historically been tied the concept of blood quantum, the percentage of Native ancestry in an individual. This complex measure continues to have ramifications within Native Tribes and under federal law. On Friday, come hear a panel of Native sociologists, historians and anthropologists discuss the controversial issue of blood quantum from a number of different perspectives. As part of an Institution-wide discussion of race, the event will be moderated by a museum historian. The symposium is free and open to the public and will also be webcast online. 2 to 4:30 p.m. American Indian Museum, Rasmuson Theater.
Saturday, September 17 Latino Family Day
Spend your Saturday learning about Latino music and culture at this year's Latino Family Day. As the feature event of Smithsonian's Hispanic Heritage Month,  the Smithsonian Latino Center hosts a bilingual event with dance workshops, storytelling, a "community art wall" and other kid-friendly activities. The event will be held in Haupt Garden, just behind the castle, and is in conjunction with the exhibition American Sabor: Latinos in U.S. Popular Music, located inside the S. Dillon Ripley Center next door (enter through the copper-domed kiosk on Jefferson Drive). Free. 11:30 to 5:30.
Sunday September 18 Origami
Have you ever wanted to master the art of Origami? Come to this workshop for beginners to learn the skills and techniques of paper folding. Instructors will help you create a candy dish, puppet, cup and other fun objects. Free. to 3. Anacostia Community Museum
For a complete listing of Smithsonian events and exhibitions visit the goSmithsonian Online Visitors Guide. Additional reporting by Michelle Strange.