Weekend Events: Rollicking Dance, Christmas Stories and ZooLights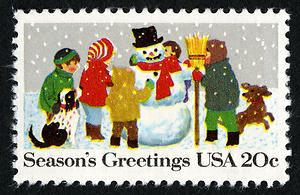 Friday, December 17: ZooLights
​ZooLights, the National Zoo's festive electric light display, is back once again—and this year it's absolutely free! For children of all ages, a menagerie of LED light sculptures modeled after critters at the Zoo will be on display. Tickets are NOT required. This event runs from Friday through Sunday until December 13; between December 18 and January 2.  ZooLights occurs every night except December 24, 25 and 31 (Of course, if the Zoo has to close due to bad, wintry weather, then ZooLights will be canceled.) National Zoo, 6-8:30 PM.
You can also ramp up your fun by participating in a scavenger hunt while you're touring the light show—all you need is a cell or smart phone. Text "ZooLights" to 728647 OR download the SCVNGR app on your iPhone or Android, click on "Treks," and select the "Conservation Carol" Trek to start your journey. The more challenges you complete, the more points you will earn. By playing you will have a chance to win an exclusive VIP tour, including a visit with the keeper of your favorite animal. Ten runner-ups get ZooLights t-shirts. This SCVNGR hunt is playable from December 17 through December 30.
Saturday, December 18: Saturday Evening Post's Christmas Stories
Norman Rockwell's artwork emblazoned many of the Saturday Evening Post's holiday issues and also brightened up classic Christmas stories with his illustrations. (Perhaps the most famous marriage between this artist and holiday lit is Norman Rockwell's Christmas Book from 1977, which was recently reprinted.) Today, come on out to the American Art Museum and get into the swing of the season with dramatic readings of holiday favorites—from Clement Moore's "A Visit From St. Nicholas" to Francis P. Church's immortal editorial "Yes, Virginia, There is a Santa Claus." Free. American Art Museum, 2:00 PM.
Sunday, December 19: The Rhythms and Movements of Capoeira
Come on out to the Anacostia Museum and enjoy a performance from Roda Movements, a Washington-area dance studio. Today they will teach you about the history and influence of Capoeira, an African-based art form that combines martial arts, dance, and music and that gave rise to break dancing. Audience participation and demonstrations complete the program. Free; for reservations and information, call 202-633-4844. Anacostia Museum, 2:00 PM.
For updates on all exhibitions and events, please visit our companion site goSmithsonian.com