Weekend Events: Ralph Eubanks, Legends of Vaudeville and a Family Arts Festival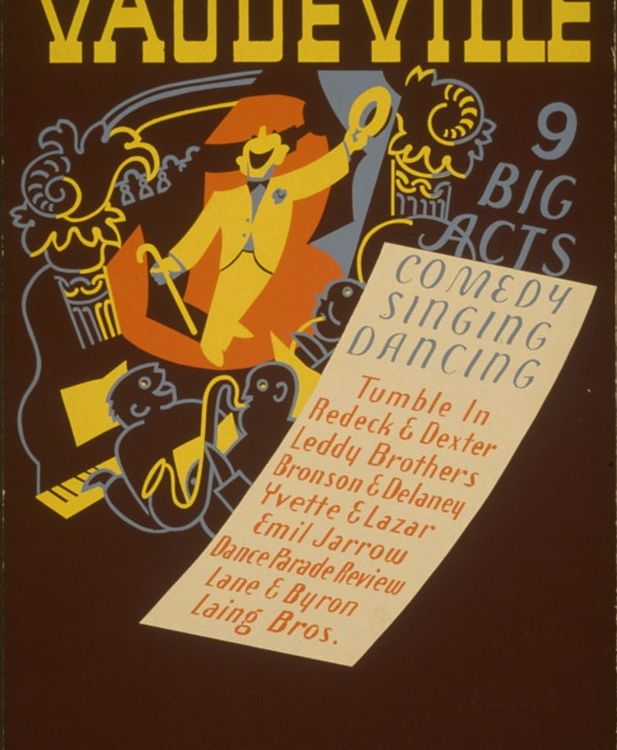 Friday, June 5: 2-Day Family Festival: Start with the Arts
To celebrate the recently-opened exhibition, Jean Shin: Common Threads, enjoy a performance by Bash the Trash, learn how to make musical instruments from found objects and decorate environmentally friendly tote bags. The festival continues on Saturday with performances by The Dancing Wheels Company and Little Theater of the Deaf. Free. American Art Museum, 11:30 AM-5:30 PM
Saturday, June 6: Legends of Vaudeville
The Art and Craft of Greene & Greene is coming down to make way for the grand reopening of the Renwick Gallery's Grand Salon. To mark the occasion, come enjoy a performance by musical comedy troupe Legends of Vaudeville. What's vaudeville you ask? Before the advent of television, it was the all-American variety show that featured a wide array of talents. (It was the vaudeville stage that spawned iconic talents such as Bob Hope, Al Jolson and the Marx Brothers, to name a few.) Free. Renwick Gallery, 3:00 PM. This event repeats Sunday, June 7 at the same time and venue.
Sunday, June 7: Book Signing: The House at the End of the Road: The Story of Three Generations of an Interracial Family in the American South.
W. Ralph Eubanks, director of publishing at the Library of Congress, explores issues of race and identity in American culture in his new book The House at the End of the Road. The story covers three generations of his family, beginning with his grandparents—an interracial couple living in early 20th century Alabama. Theirs was an illegal marriage, and yet, they were able to live together and raise a family in spite of the racist Jim Crow laws that governed the American South. Eubanks will be available to sign copies of his book—which is available in the gift shops—outside the 2nd floor museum store. (You can also hear Eubanks' reflections on writing this book here on YouTube.) Free. American History Museum, 1:00-3:00 PM.
To plan your visit or learn more about events and exhibitions at the Smithsonian, go to our companion site, goSmithsonian.com.