Weekend Events: Pulitzer Prize Winning Biologist E.O. Wilson, Rachel Carson and the Art of Digital Buddhist Shrines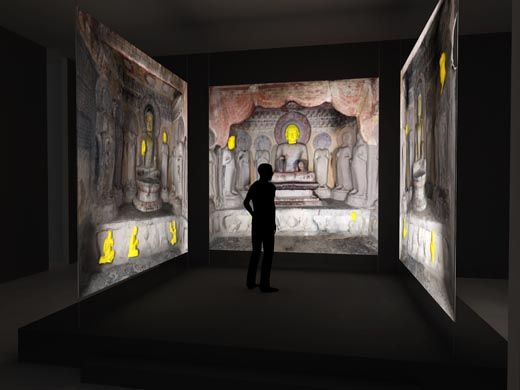 Friday, March 18: E.O. Wilson: Biologist, Naturalist, Writer, Professor and Environmentalist
Two-time Pulitzer Prize-winning biologist E.O. Wilson played a key role in the development of the new field of chemical ecology in the 1950s and 60s. With William H. Bossert of Harvard University, Wilson created the first general theory of properties of chemical communication. This evening, he discusses his two recently published books, The Leafcutter Ants: Civilization By Instinct (W. W. Norton) and Kingdom of the Ants: José Celestino Mutis and the Dawn of American Natural History (Johns Hopkins University Press). Book signing follows. Free. Natural History Museum, 7:00-8:30 PM
Saturday, March 19: Conversation: Creating the Digital Cave
Have you visited the new, immersive digital display Echoes of the Past at the Sackler and have a "how'd they do that" moment? This afternoon, artist Jason Salavon and Freer and Sackler curator Keith Wilson discuss the fascinating process of creating a digital reconstruction of Xiangtangshan's Buddhist cave temples and how Salavon was able to convey the site's modern history of despoliation, preservation, and reconstruction. Free. Sackler Gallery, 2:00 PM.
Sunday, March 20: Portrait Story Days: Rachel Carson
Perfect for young visitors (accompanied by an adult, of course), drop in to listen to a story about a person who has influenced American history and culture and to create a special piece of art. Today, learn about Rachel Carson, author of Silent Spring and founder of the modern environmental movement. Free. Portrait Gallery, 1:00-4:00 PM.
For updates on all exhibitions and events, visit our companion site goSmithsonian.com